Despite the fact my feet have been firmly planted back in London for a good 10 months, my heart is still adamantly placed in New York. I fear this will be a life long occurrence and my desire for Trader Joe's trips, Brooklyn bars and the Manhattan skyline will be ongoing for some time yet. However, what better way to embrace your inner American than Thanksgiving. Yes! It is the (second) most wonderful time of year and after a particularly perfect feast last year, I am set to host a lower key version for a few close friends/family this Thursday. I find with occasions such as this it really is the finer details that make the evening and home made sauces are an absolute must for me when it comes to feeding my guests. So many people marvel at the concept of creating Cranberry sauce from scratch and automatically reach for some (substandard) jarred shop bought alternative. Stop. If that's you, stop that now. A mere 3 ingredients and some gentle stirring will soon see you create a sauce to accompany your turkey that will leave you contemplating exactly why you ever succumbed to the afore mentioned jarred additive fest in the first place. As for bread sauce? Just as easy. A few more spices and a little more time will truly transform any winter feast this season! Here are my recipes for festive bread and cranberry sauces.
Cranberry Sauce
1 x fresh pack of cranberries
100ml Orange Juice
75g light brown sugar  (I enjoy the tartness of cranberries so tend to add less sugar than recommended, 100g may be more suited to those with a sweeter tooth.)
Add the sugar and orange juice to the pan and bring to the boil. Pour in the cranberries and cook for around 10 minutes until the cranberries are softened but still partially holding their shape. Remove from the heat and allow to cool. Marvel as the sauce thickens before your very eyes.
Bread Sauce
100g white bread (leave it out to dry for several hours before using to cook with)
500ml milk
Small knob of butter
1 white onion (chopped)
2 garlic cloves (peeled)
4 cloves
5 peppercorns
1 bay leaf
Pinch nutmeg
Remove the crusts then tear the bread into small chunks and set aside. Heat the milk, butter, onion, garlic, cloves, peppercorns and bayleaf in a pan and leave to simmer for 20 minutes until the flavours have infused. Strain and return the liquid to the pan. Gradually add in the chunks of bread, stirring well. Finish by adding the nutmeg and seasoning to taste.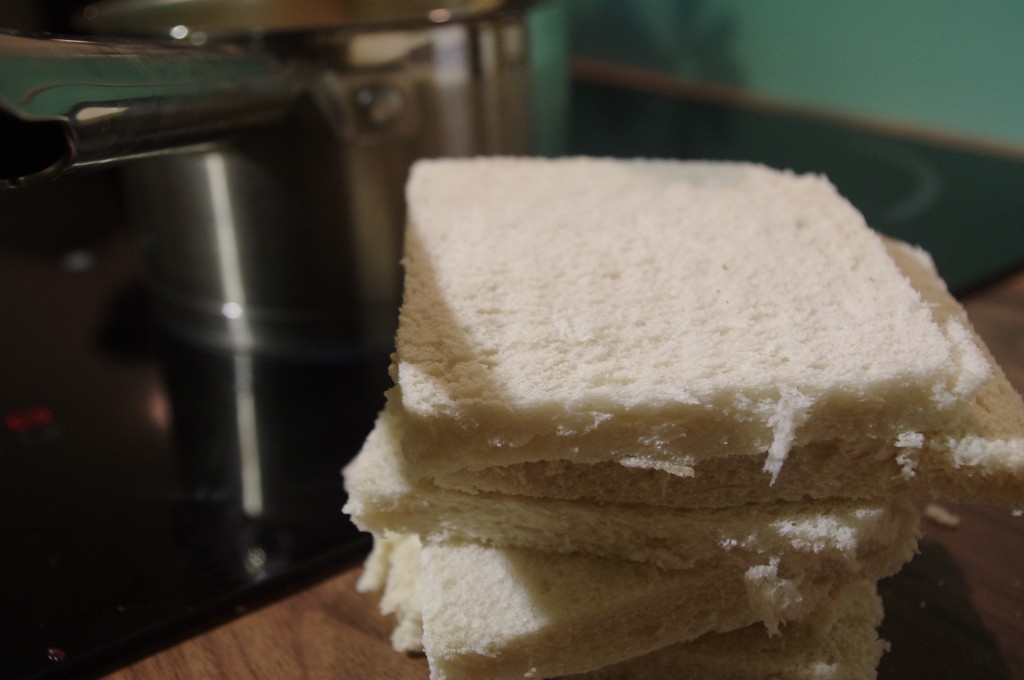 So simple! So aromatic! So utterly delicious.