THE CAT CAFE HAS OPENED IN LONDON
*repeat in increasingly higher pitched tones until inaudible*
Basically this was always going to be the best place ever. Especially for someone like me whose sentiments on cats can be summed up very concisely in this 2 minutes worth of video.
Naturally a table was booked as soon as humanely possible and last Sunday my inaugural visit was made to Lady Dinah's Cat Emporium. Cats, tea, cake (repeat) makes for a pretty wonderful couple of hours and there isn't much for me to say other than you must visit. The atmosphere was exceptionally calm- a far cry from the conventional coffee shops of London town. Although on that note this certainly isn't somewhere I would come just to get coffee. The £5 entrance fee alone would make for a pretty pricey cup and the Cat Emporium is more about the experience as a whole, rather than the beverages you can consume. The staff were absolutely lovely and clearly passionate about the cats in their care. I made the most of every kitten filled minute of our two hour slot and left feeling (feline?) blissfully calm yet yearning for my very own fluffy companions even more than usual.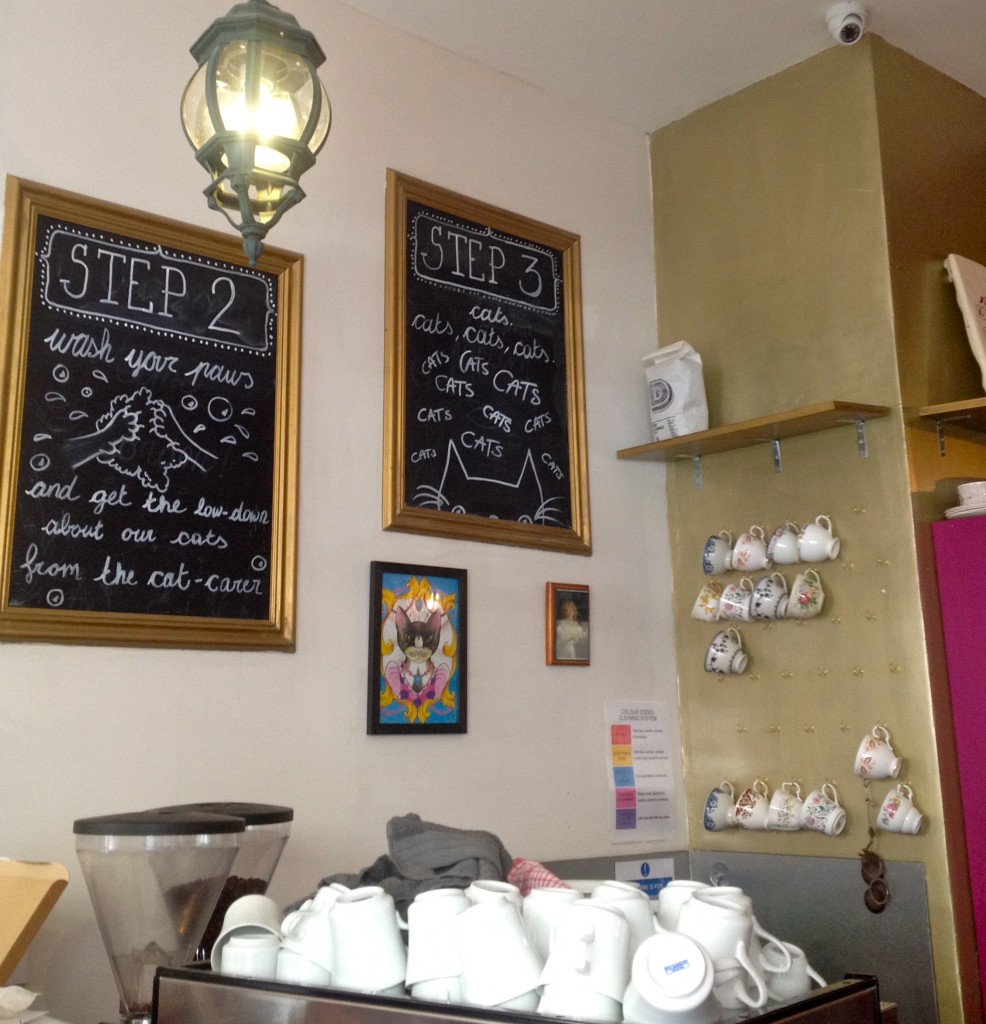 The current menu is small yet concise. Vegan savoury options are served alongside a variety of cakes with the option of a traditional afternoon tea also listed. I sampled the "sausage roll" with rainbow salad which was delicious and Tom had the falafel salad which looked equally tempting. A selection of teas, coffees and cold drinks are also on offer with a side order of cats as standard.
I loved watching the animals roam so freely around the space and they were left entirely to their own devices- some slept whilst others chased mice on string and all were very happy to be stroked much to my delight. They're just SO fluffy. Ah.
Anyway. I love cats. I love this cafe. And I have every faith I'll be making more visits with all my fellow feline loving friends in the coming months.