I was met with a mixed (read-dubious) reception when I suggested making our own Marquee Light for the living room. Maybe because my previous experience in such a DIY was what some may call minimal to non existent. However, bored of hours spent scanning the internet for such a light at an affordable price I continued with my plea until it was granted and then promptly set abut reading endless tutorials and sourcing all the materials needed to create the dream sign. I'm so happy with the final result- here's how we did it.
Having agreed upon a word for the sign (it took a while- "meow" was a serious contender) we set about choosing a font then designing/printing it out true to size with pre drawn lightbulbs also included within the letters. This gave us an idea of how many bulbs we would need and also made it easier when it came to drilling holes in the right places.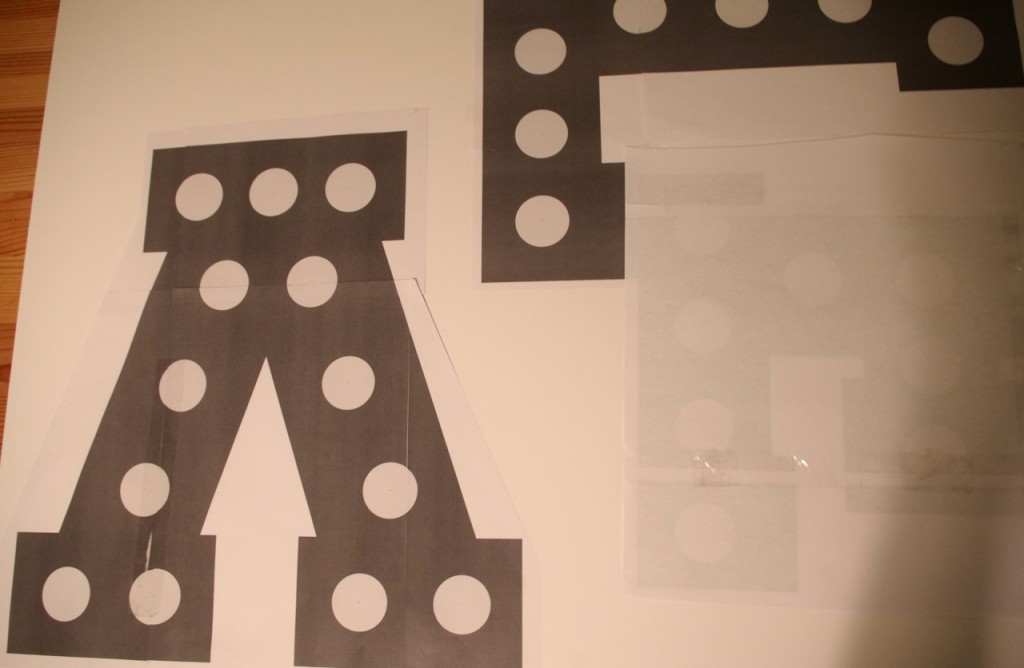 We used a foam board for our base which was purchased from Hobbycraft along with the glue gun. Once the letters, sides and holes had been drawn round, cut out and drilled we glued the edges together to create the 3D look.
Once this had all set we were able to paint. We used a copper spray paint found on Amazon and did two coats to give the desired colour.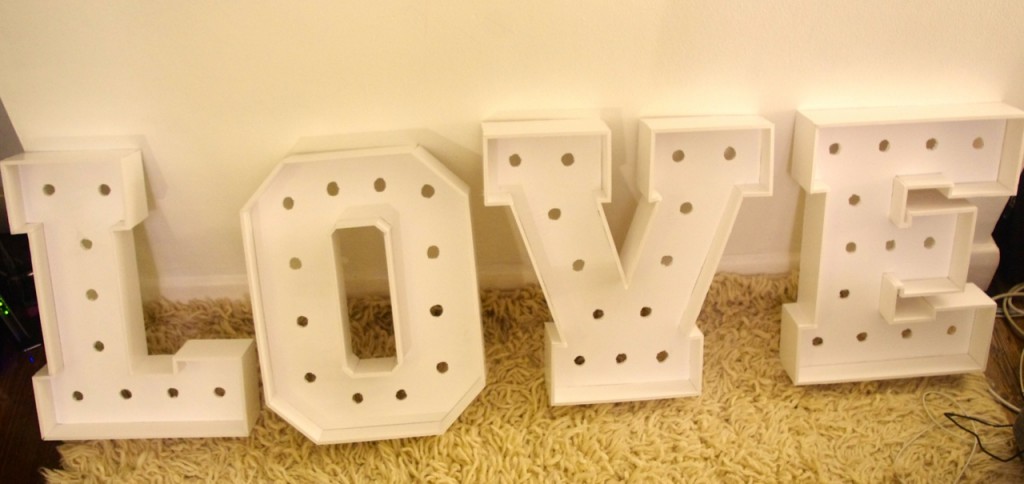 Once this had dried completely we began the task of feeding in all the lightbulbs (ours are similar to these ones but came from America with a white cable) and affixing them in place. This took several goes as the first time we finished we stepped back only to realise the wiring between letters looked far too obvious so we adjusted it so that the wires ran between the smallest gaps. Of course most sensible people would have done this automatically but it was late and our common sense had all but died by this point. We got there eventually.
We used white tack and gaffa tape to securely hold down the wires at the back. It's not pretty, but it works perfectly. A hammer and some nails later and our creation was happily hanging in its new home for all to see.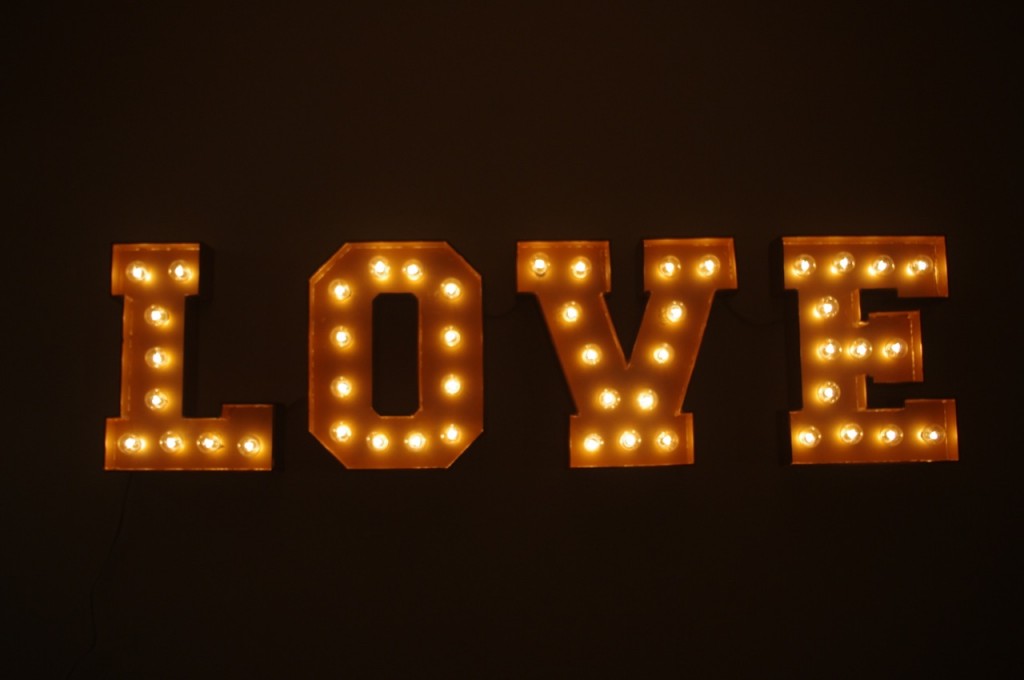 And there you have it; one finished DIY Marquee Light for a fraction of the price and all of the homemade satisfaction.
I'm in love.