I interrupt the run of InterRailing Blogs for a good cause- to celebrate the work of my friend Curtis over at Pudleston Patchwork and savour in his ability to sew up a storm. Or, as it were in this case, a lace dress.
Curtis asked me a few months ago whether I'd like a bespoke dress made and like any woman in her right mind I of course screamed politely said yes. He's been working with White Tree Fabrics on this masterpiece and you can read all about it how came from stitch to stature here.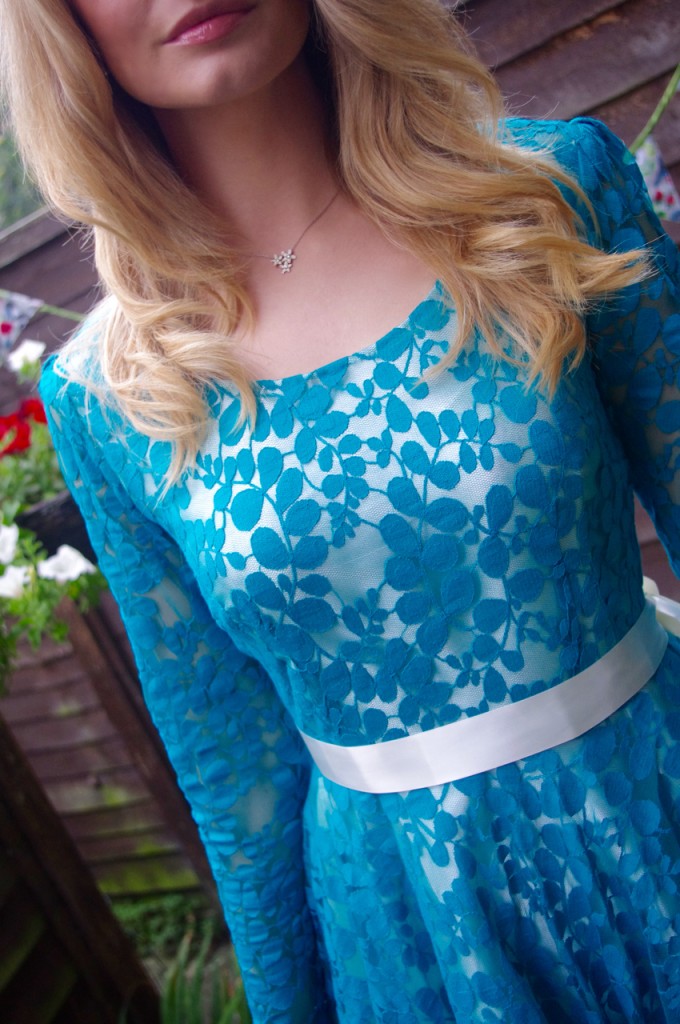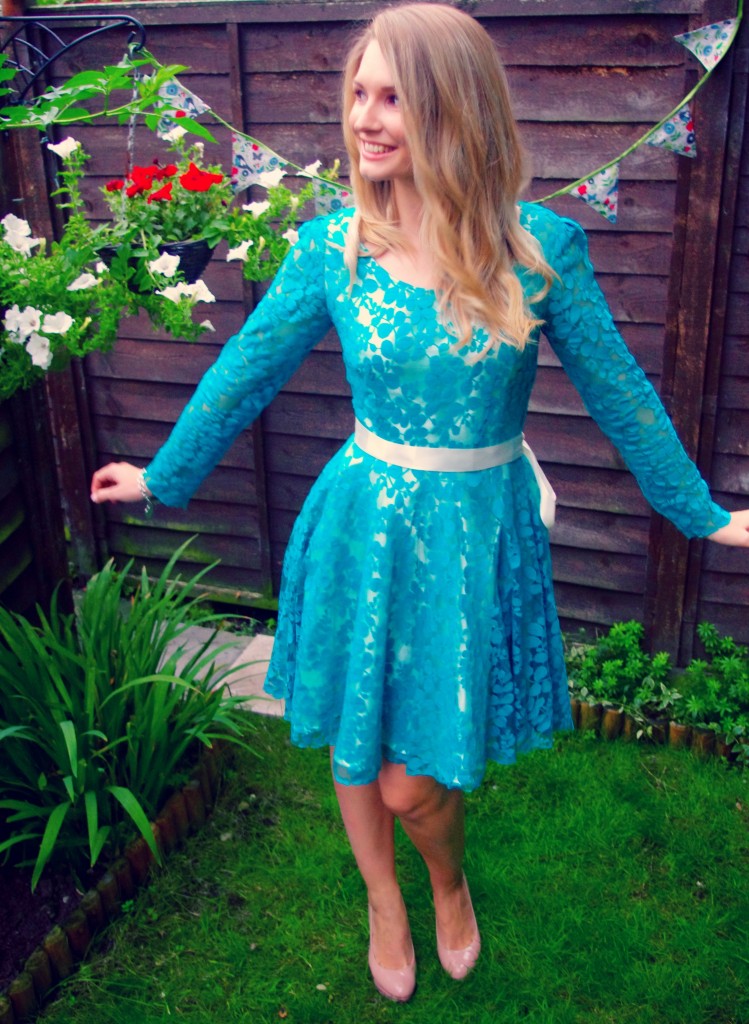 I've only dabbled in sewing so I am in awe of my talented friends who can create like this. Me and my sewing machine are still getting acquainted but with several projects mentally lined up maybe by this time next year I could be making Curtis a reciprocal hand made item of clothing myself? No you're right, probably not. But the thought's definitely there.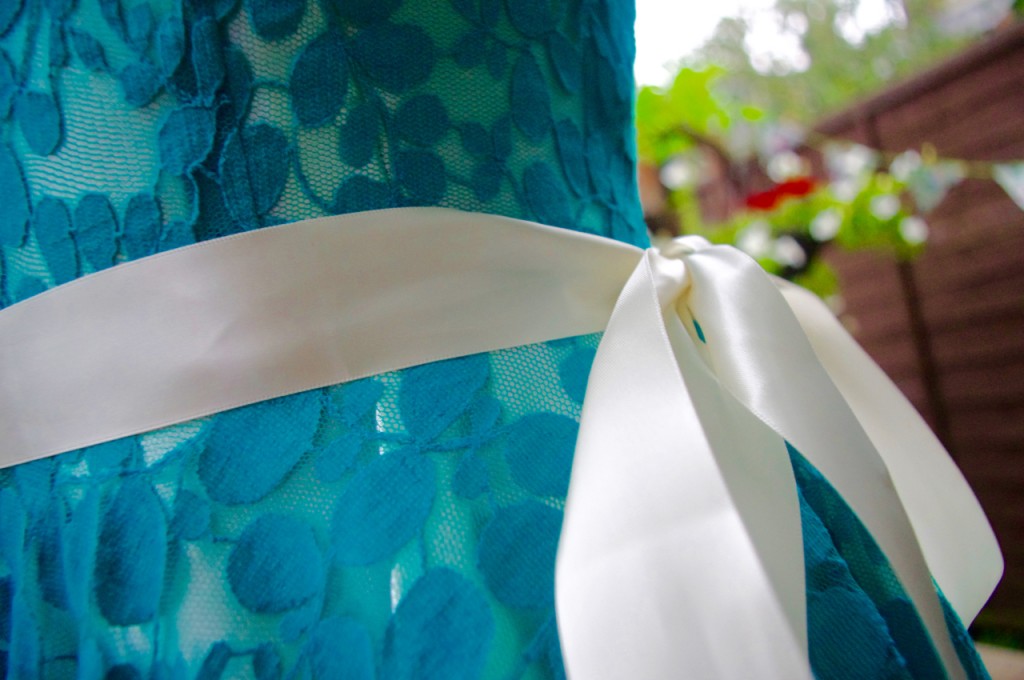 Make sure to follow Curtis' blog for further things pretty from Pudleston- the idyllic Herefordshire village where he currently resides in his picture perfect cottage. If you need me I'll be triumphantly parading around in my turquoise masterpiece, micro Processo firmly in hand, for the foreseeable future.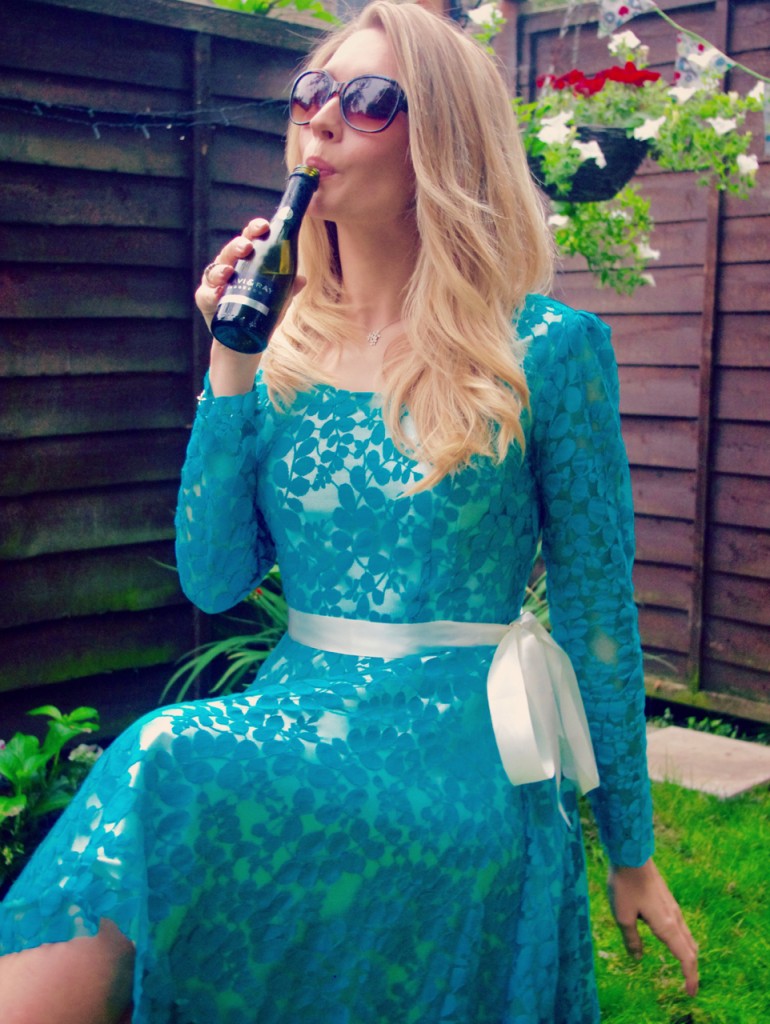 Cheers!