Ever found yourself wanting to post a #TBT on a day that wasn't a Thursday? That's probably because most of us absolutely LOVE to relish in nostalgia, no matter what day of the week it is. Retro is seriously in these days, and it's easy to see why when we're so totally obsessed with modernising awesome things that have come before us. Like what? Well, just think of some things we all love from way back when…
Bingo
Seriously, look around you. Bingo is everywhere! It's not just for your nan. In fact, most players are actually under 50. Online bingo has helped make it the place to be, because you don't even have to leave your house to get involved. The good news is that there's a real versatility to the game these days to keep you on your toes and, thanks to a bingo games selection from bgo, for example, which includes everything from Peggy's Palace to Fairy Delight, it's also a pretty sweet game (literally) in this day and age. Think more 'purple graphics' than 'purple rinse'. It's also very affordable thanks to intro offers (you spend £10 and get £50 to play with), and your spending is taken care of thanks to the British Gambling Commission. Lucky Ladies Bingo also continues in this 'cutesie' vibe, just like bgo, promising to 'spoil its ladies rotten'. But if everything pink and glittery is not for you, Wink Bingo is a little less gendered and simply promises 'some fun'.
The 90s
Yep, this entire decade is making a comeback in a huge way. From choker necklaces, through to double denim and even all those 1990s bands, everyone can't quite get enough of the decade. So, instead of cringing at the sight of your old family snaps complete with crimped hair and Beanie Babies in the background, embrace it and use it as inspiration. Of course, we can't live in the past – or can we? Apparently, our homes – where we live – are also starting to resemble the good old Nineties, and interior design is reflecting this in a big, big way!
Cooking
We all love eating out but our love of food is spilling over into our kitchens. We have mostly become more health conscious than ever before. Whilst the message for modern, young women may once have been to empower themselves by eschewing 'housewife'-like tasks, it's becoming equally empowering to just be a general, all-round badass. It's kind of retro, but cooking up a full Sunday roast for the family isn't conforming to traditional gender roles. Instead, it's literally just enjoying a ton of AMAZING food with people you love. Seriously, what's wrong with that?! If you're confident, you can get creative and, if not, there are plenty of recipes for old favourite dishes out there for you to get stuck in to and give it a try. Sure, when you're blessed with modern utensils and the choice to cook, it's better. However, maybe our ancestors were onto something!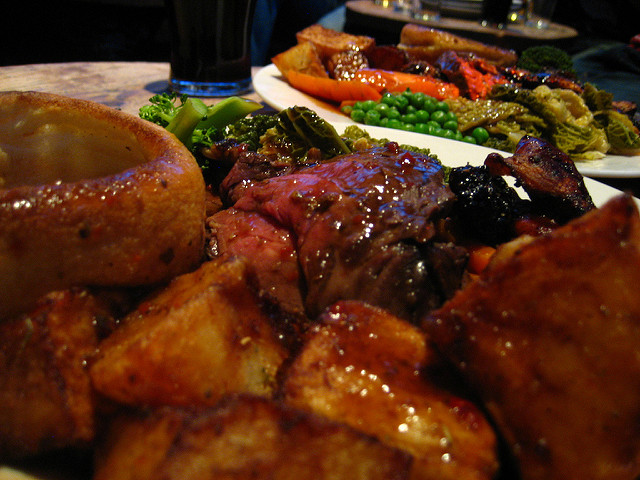 "Sunday Roast" (CC BY 2.0) by  adactio 
*This post is written by Zoe Miles