For the ultimate rooftop in central London look no further than John Lewis. The store has upped its sky high game for summer 2016 by joining forces with renowned pop up Night Tales and transforming the terrain high above Oxford St into a destination for the perfect post shop refreshment, spot of yoga or general break away from the bustle below.
The Gardening Society, as the space is known, opened in May and continues to play host to some of London's finest street food sellers who set up for residencies in the roof's restaurant area. Never one to say no to a rooftop (or food) I went along last week for some drinks,  lobster and general absorption of London summer sun (not guaranteed).
Six of us met on the roof and being the first to arrive, Tom and I enjoyed our pre dinner research of the wine list and the gardens. Both were excellent. There are herbs growing all around the rooftop that are used in the cocktails created by Background Bars. I didn't know tangerine sage was a thing but I'm already planning to grow my own because I'm pretty sure that herbs+pretty flowers=solid garden investment.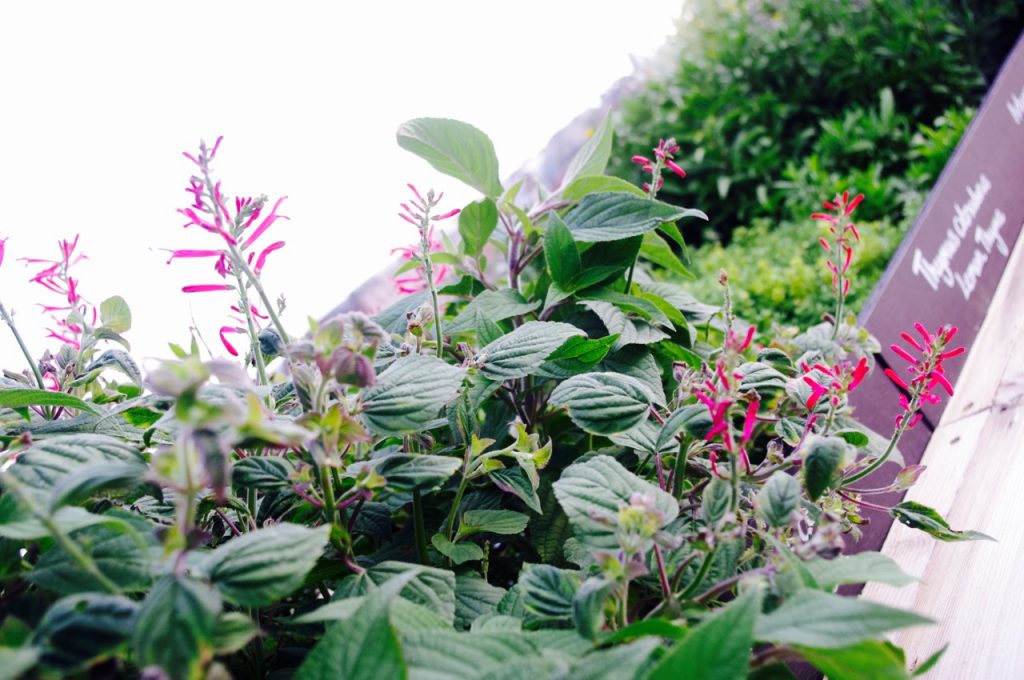 Overlooking Oxford Street, The Gardening Society feels worlds away from the streets below. With a relaxed atmosphere and plenty of places to sit back with a painfully Instagram-able drink, it made for the perfect setting to while away the warm July evening and almost feel like the air amongst the trees was fresh and not that of central London.
Almost.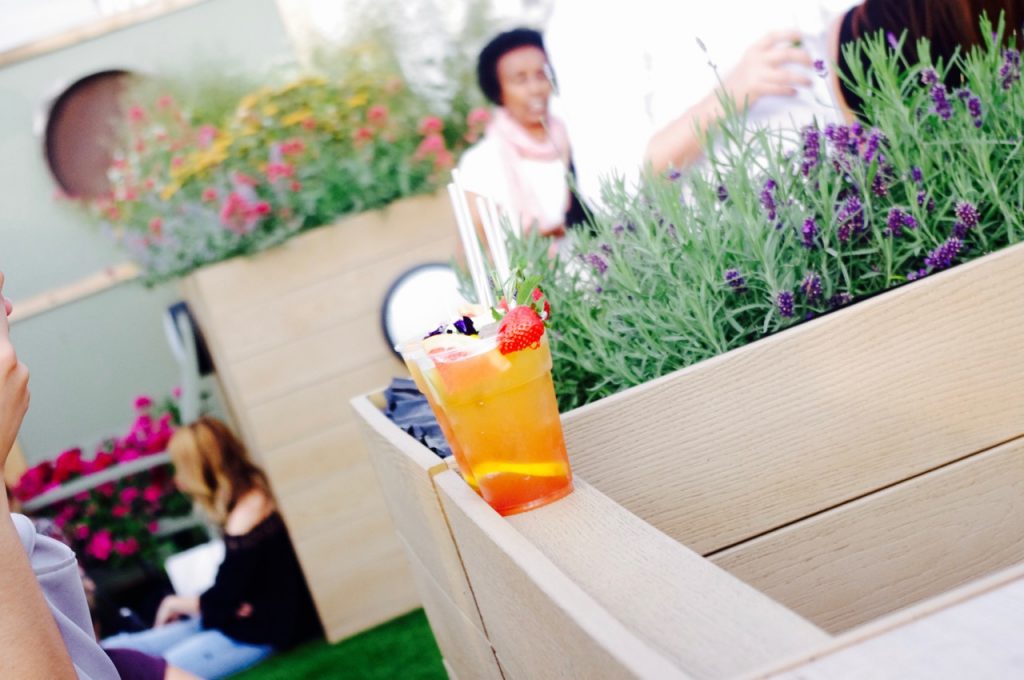 Once our table was ready we made our way over to the restaurant area and were met with a special menu from Bob's Lobster that has been curated for this location. Many tapas style dishes were available (always a winner for this indecisive group of eaters) as well as their staple lobster rolls and mac n cheese. The Ahi Tuna tacos were a definite winner for me, as was the tomato and feta salad.
Two of us couldn't decide between the lobster/crab roll so we shared half of each. Fellow indecisive friends are the best friends. As you would expect the lobster was excellent and the other popular Surf n Turf option also went down well amongst the group.
You know a dessert was good when there's no photo evidence of it and that's exactly what happened with the seemingly simple but actually taste sensational final offering from Bob's Lobster. Luxury soft serve vanilla ice cream with a drizzle of olive oil and a smattering of sea salt. It probably won't make it into ice cream vans any time soon but it's certainly worth trying for a decadent twist on a classic.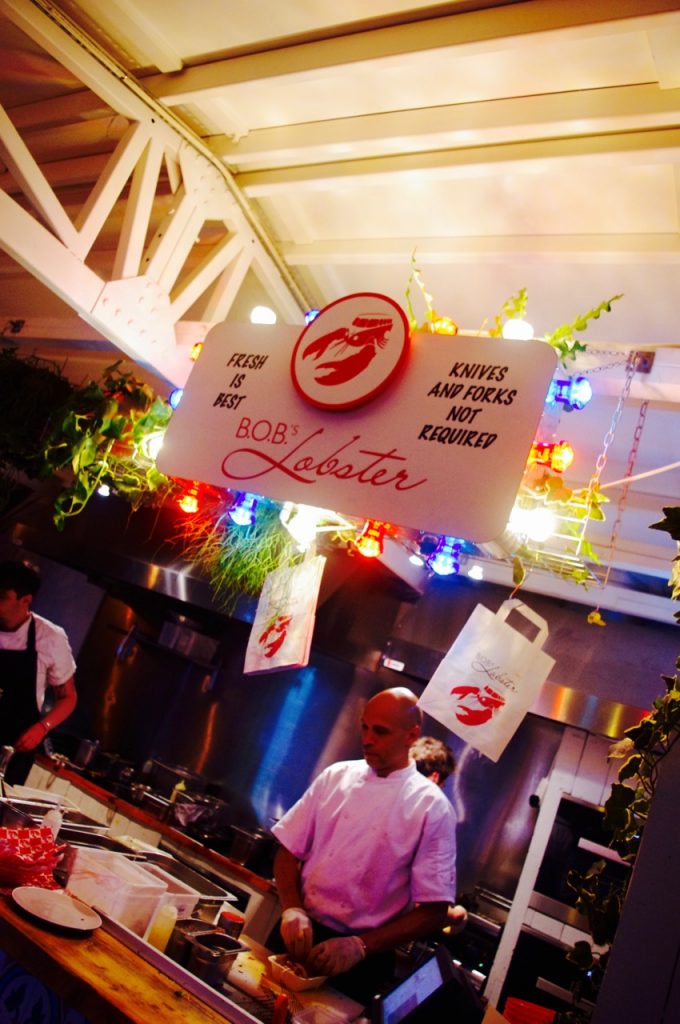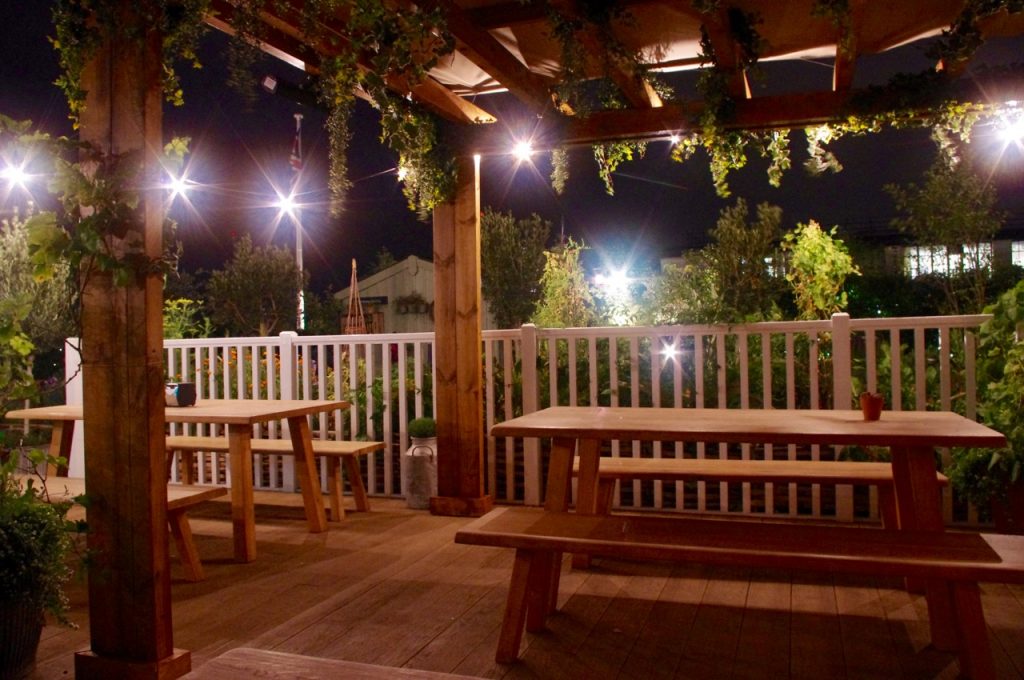 The Gardening Society has a range of activities and events going on until September. Take some time out amongst the flowers and experience a real highlight of Oxford Street this summer.