An Alpine adventure is always a good idea and determined as always to make the most of holiday allowance/lapses in the acting-sphere, we ventured to Switzerland for some Autumn sightseeing. Having never been to Switzerland before, we chose to fly into Geneva (the cheapest option) and spend a day there before road-tripping out into the Alps via some vineyards because hello my peak travel aesthetic. We had packed for chilly October days and were met with temperatures akin to that of prime UK summertime. What we lacked in appropriate clothing we made up for in enthusiasm; the mountains were calling and we were firmly on our way.
The flight to Geneva was ridiculously quick and we arrived in the morning where we proceeded to car hire and then spend longer than the time it had taken to fly from London to collect said car. Pleasingly, aforementioned car happened to be something of a swish temporary investment which eased the wasted-time blow somewhat. We stayed at La Cour De Augustins which was well located. I struggled to find what I would describe as "cool" hotels in Geneva. Maybe my research was lacking or maybe they deliberately try to deter the people who list "cool" as a hotel criteria. Who knows. Either way there's definitely a gap in the market for some boutique-chic stays and whilst our hotel was absolutely fine and ideal for the base we needed it to be, particularly memorable it was not.
First stop on the agenda was Boreal – an Instagram discovery that my research had lead to me. What I lack in accommodation finds I make up for in cafe-centric locations. A cute coffee shop that also served local beers and other such produce, we took up seats at the back and ordered two of their signature offerings – coffee cones. Coffee served in a chocolate-lined waffle cone is my new favourite way to score a caffeine-based hit and regular cups will never compare again. Have your coffee and eat your cone too. Perfect.
Suitably hydrated, we headed out into the streets which seemed quiet for a Saturday. Perhaps as a city of business the weekends are when everyone leaves for mountains. The city centre may have been subdued but sun-soaked Geneva was positively buzzing at the lakeside in the October heat. As we approached we were met with sunbathers upon lake swimmers and the party was in full flow at the water-side. I've never been sadder not to have had a bikini on me. We tentatively dipped a toe in the lake and that was probably enough. The temperature of the sun hadn't quite permeated the water so perhaps spectating from the side was a sensible idea after all.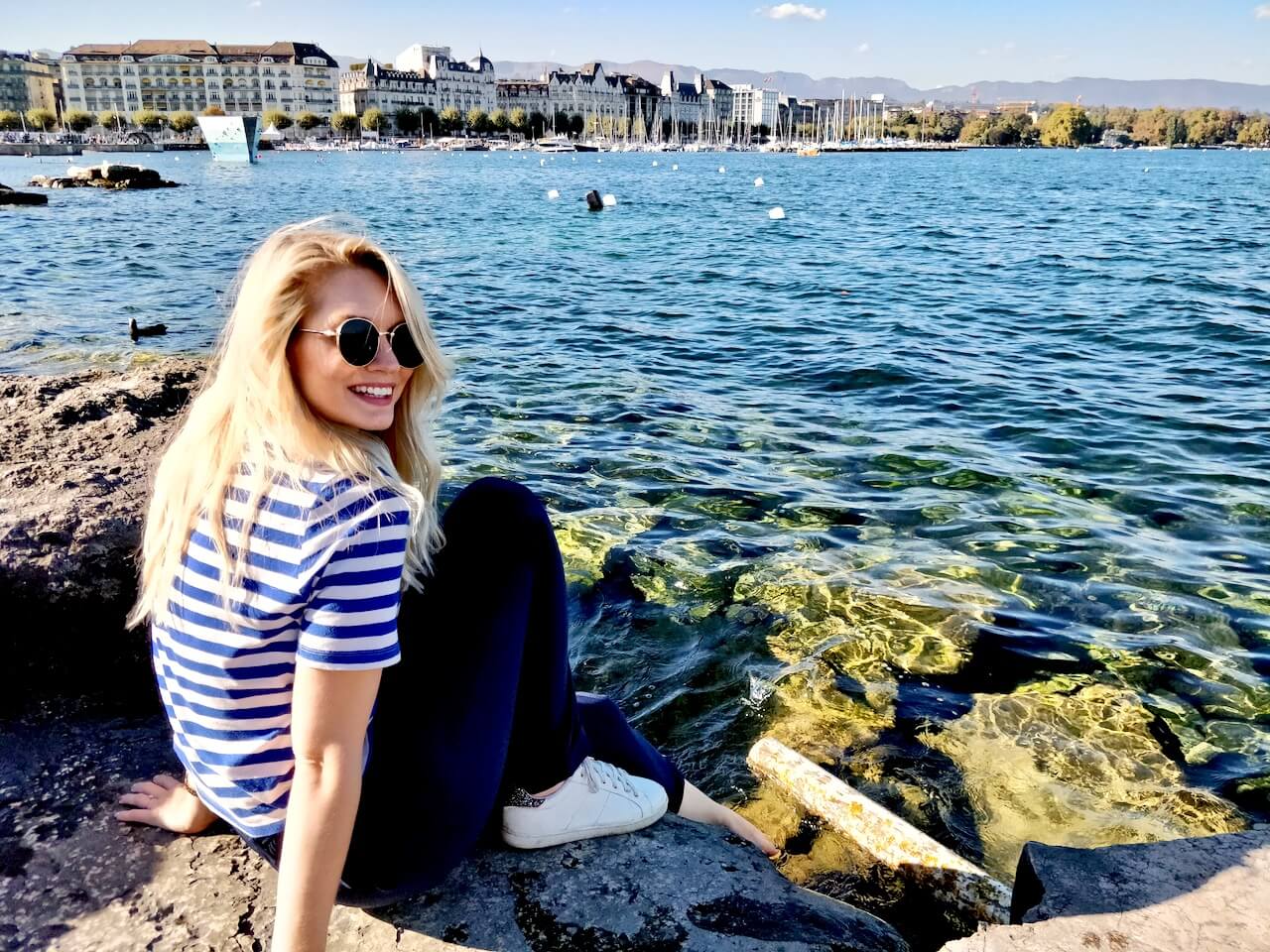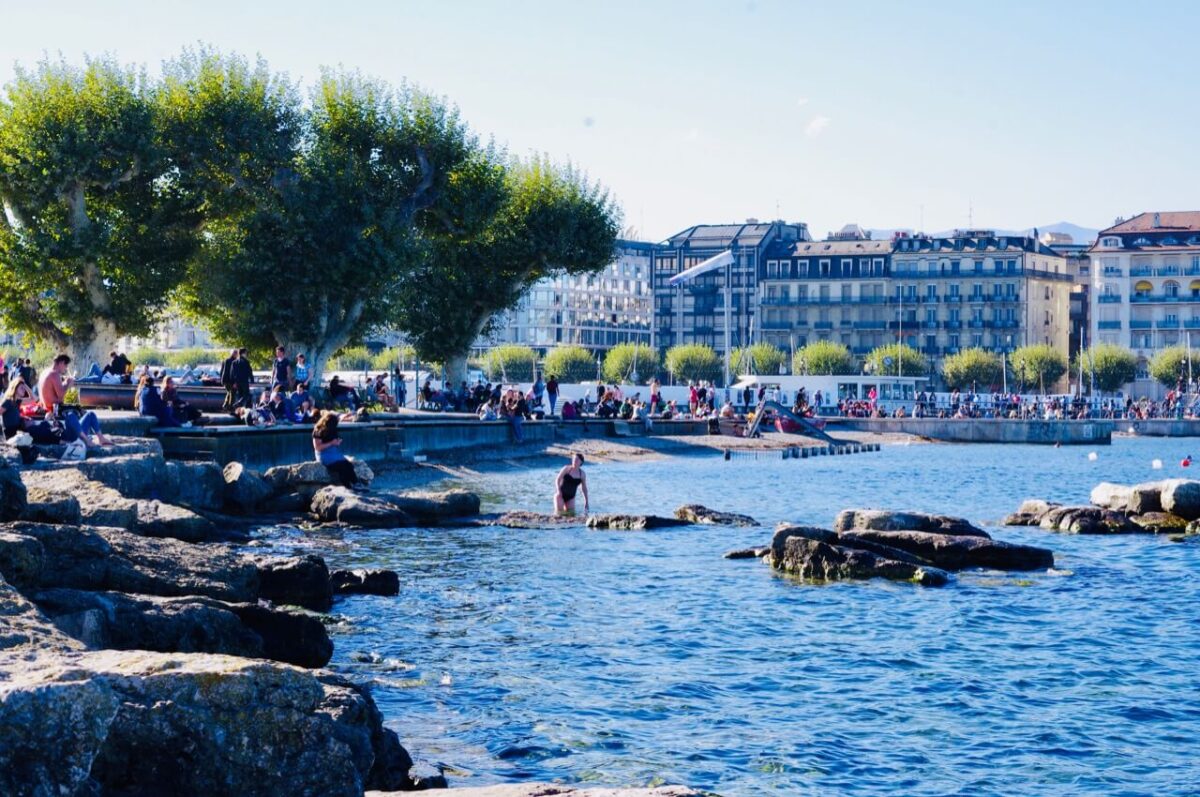 We boarded a boat across the lake and meandered back through the Jardin Anglais via the L'Horloge Fleurie – Geneva's famous flower clock. Venturing home via empty streets in a Golden Hour haze, we stocked up on some wine from a lone corner shop opposite the hotel that just so happened to be one of the few places ready to satisfy our pre-dinner drink needs.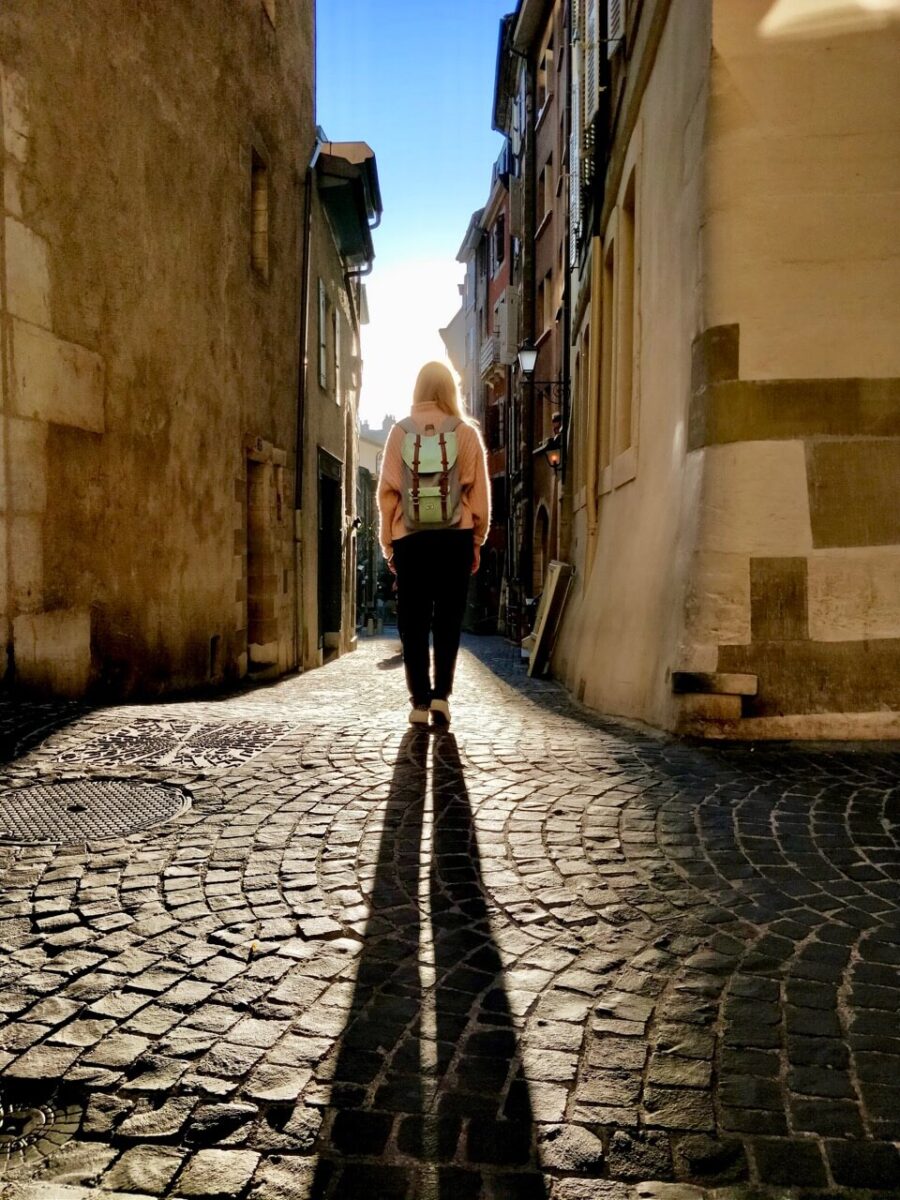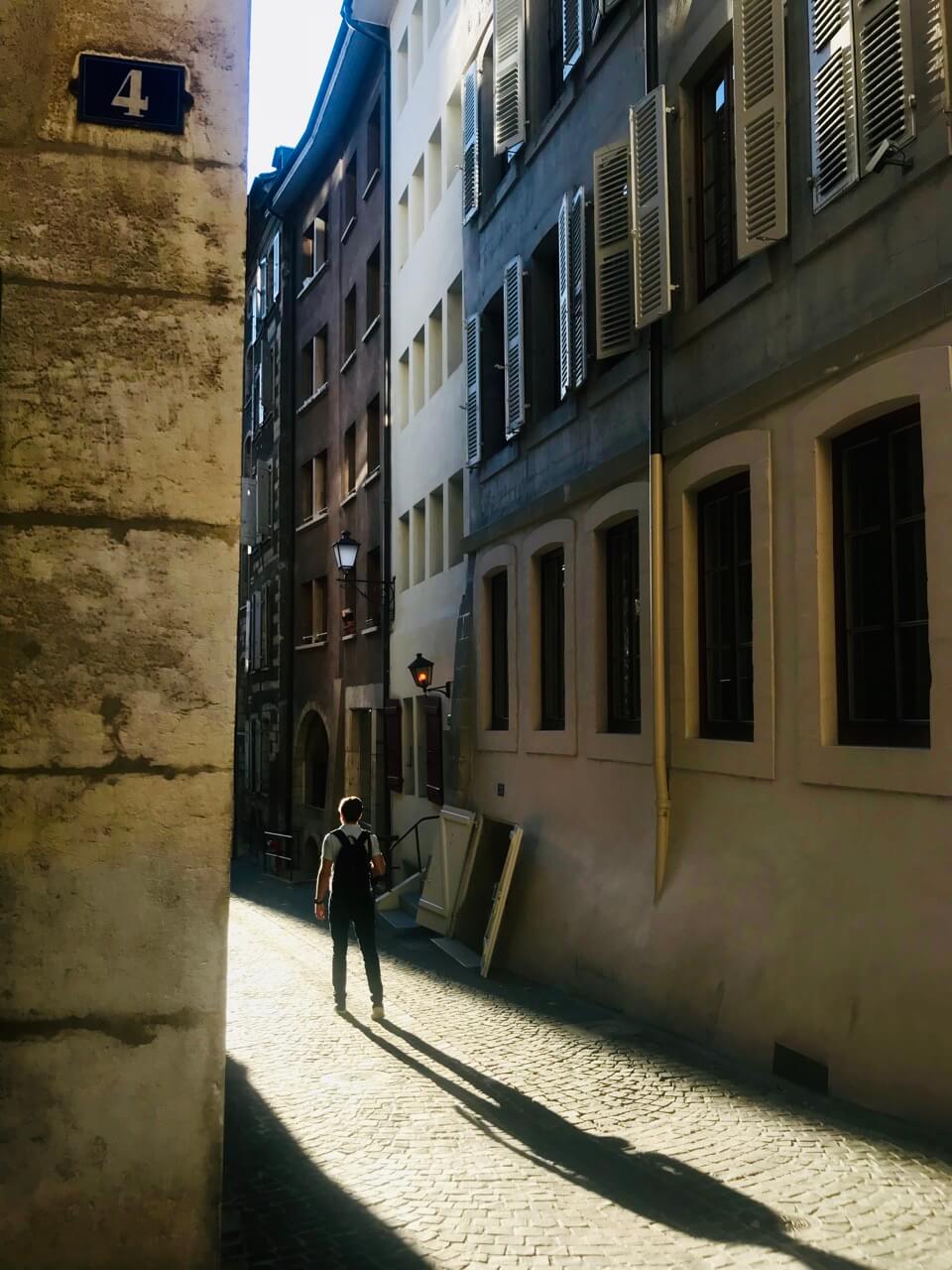 Dinner that evening was at Spikisi, a bustling burger and beer bar that again seemed to be one of the few trendier and low key restaurants my research had lead me to. Another gap in the market, if anyone's ready to put an investment in somewhere and credit me with the idea. The popularity meant there was a wait but we were very happy to while away the time at an outdoor table watching the world and dogs go by, wine in hand. The food was tasty and the service prompt. An ideal spot for a casual Swiss meal.
The second part of our long weekend was taking us out of the city and into the Chablais Alps but with one very exciting stop en route. The Lavaux wine trail runs along the edge of Lake Geneve and is home to the most beautiful ridge of waterside vineyards that stretch along the coastline for as far as the eye can see. We unsuccessfully tried to find bike rentals in a nearby town but it turns out driving along, stopping and walking is (presumably) equally as satisfying.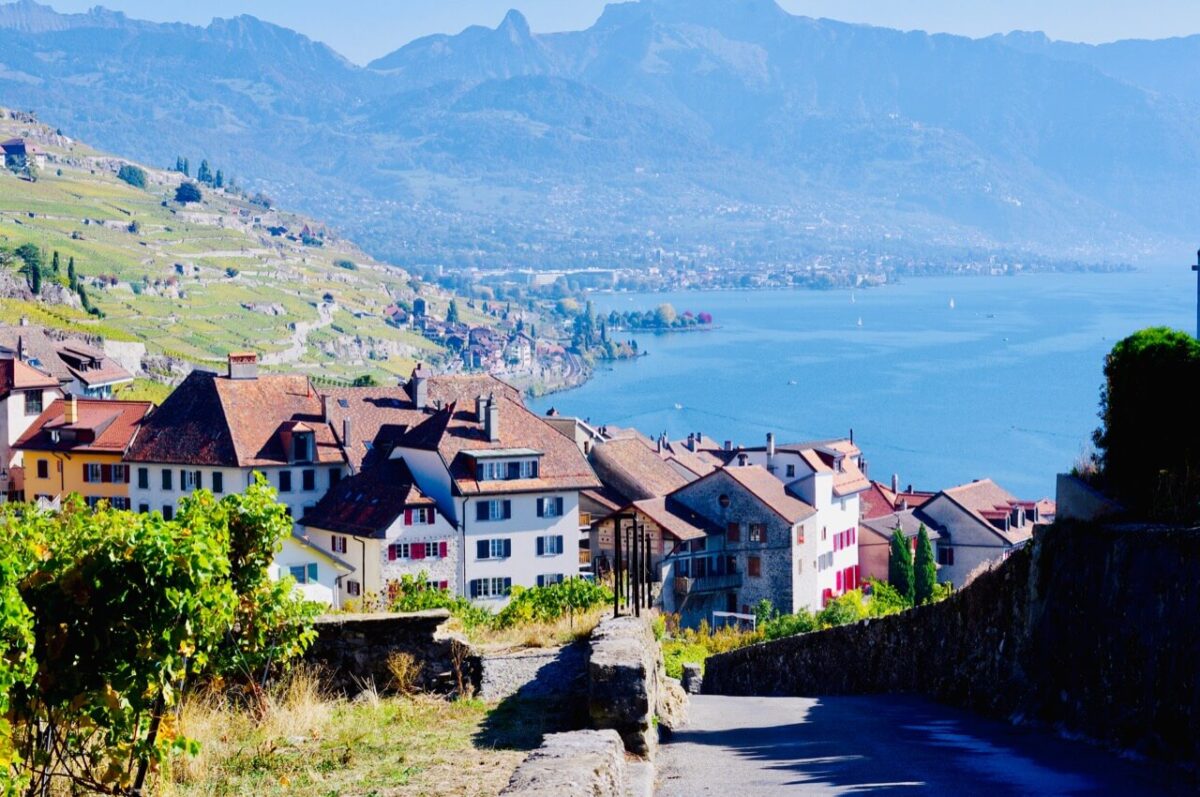 The Autumn leaves burned bright in the heat of the sun and the region felt largely quiet. Maybe everyone in Switzerland really does live in the mountains at weekends.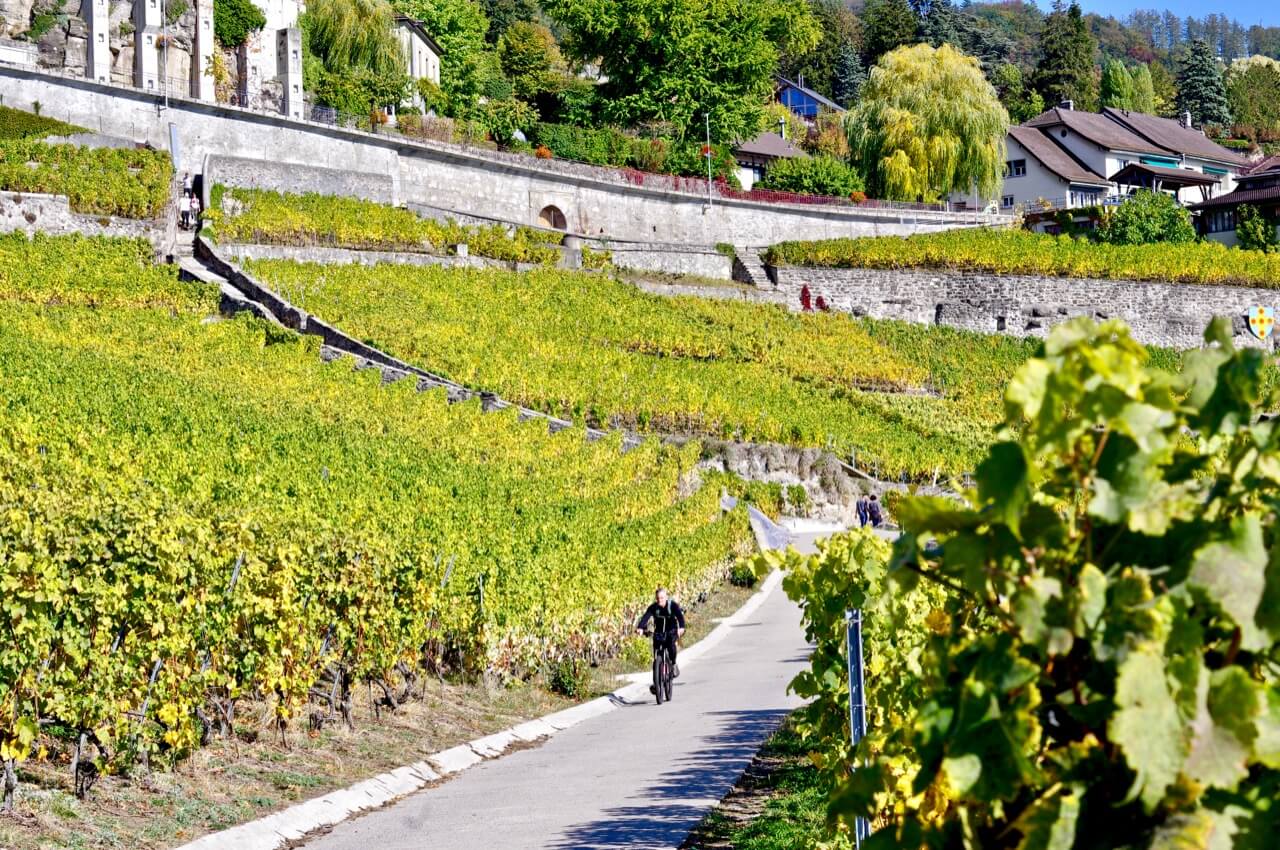 Local wine was on offer from a tiny truck in the fields and the village at the bottom of the hill in St- Saphorin had a couple of choices of locations to sip and sample the region's produce.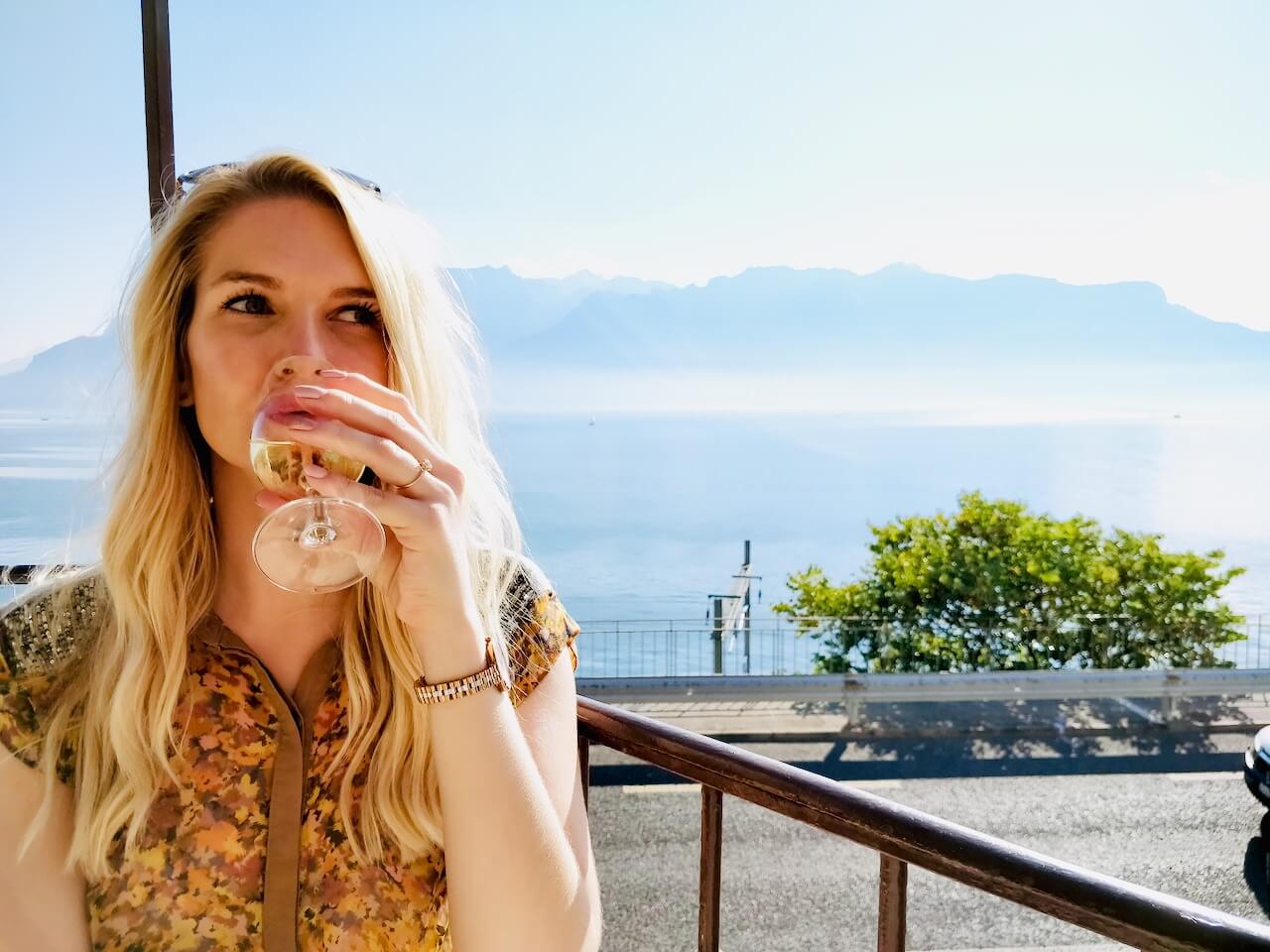 From here it was onwards into the Alps to locate our home for the next three nights – the most incredible mountain nest situated in the village at the edge of the world, Le Tretien.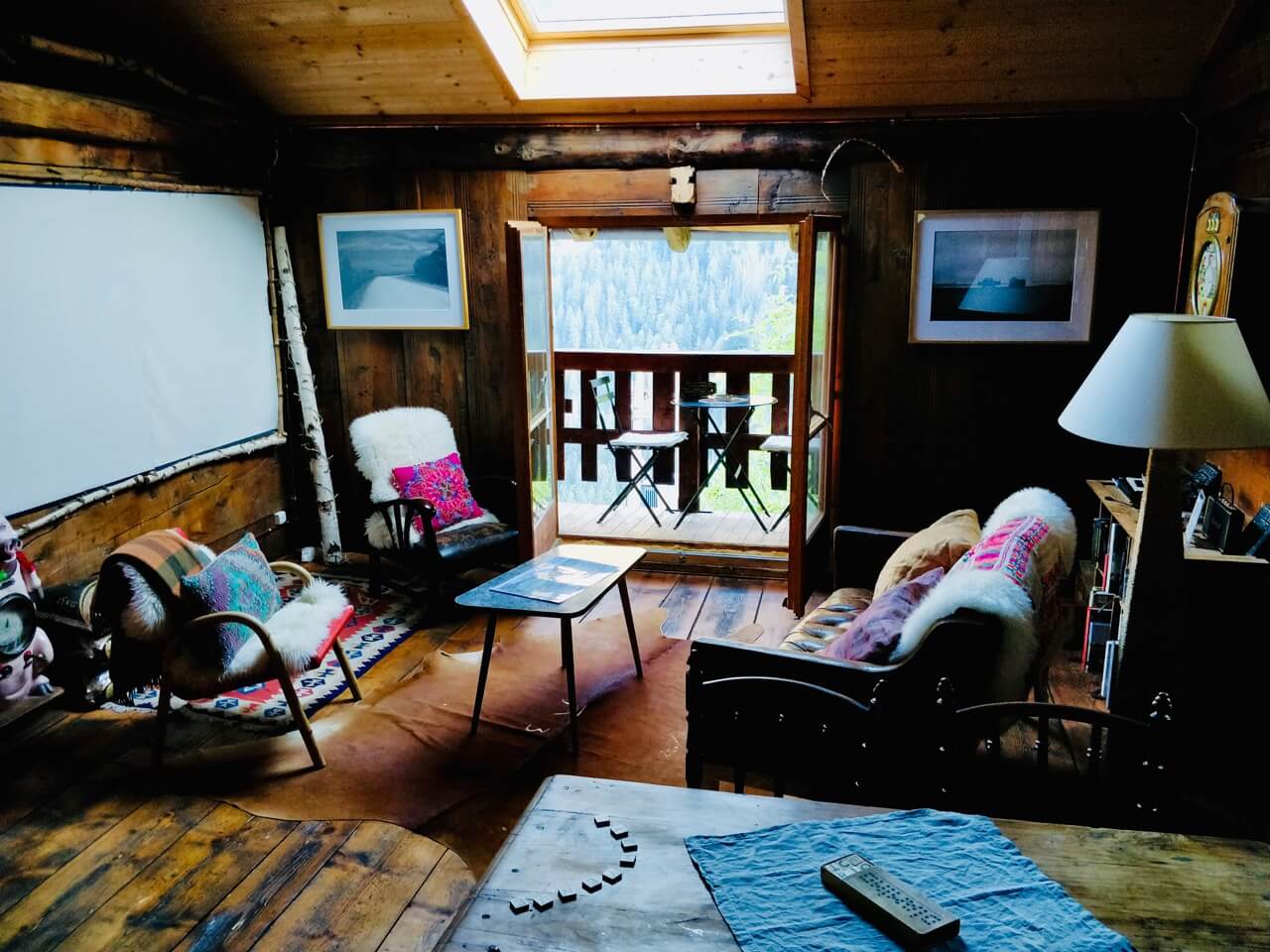 No shops, no bars, no noise. Just nature.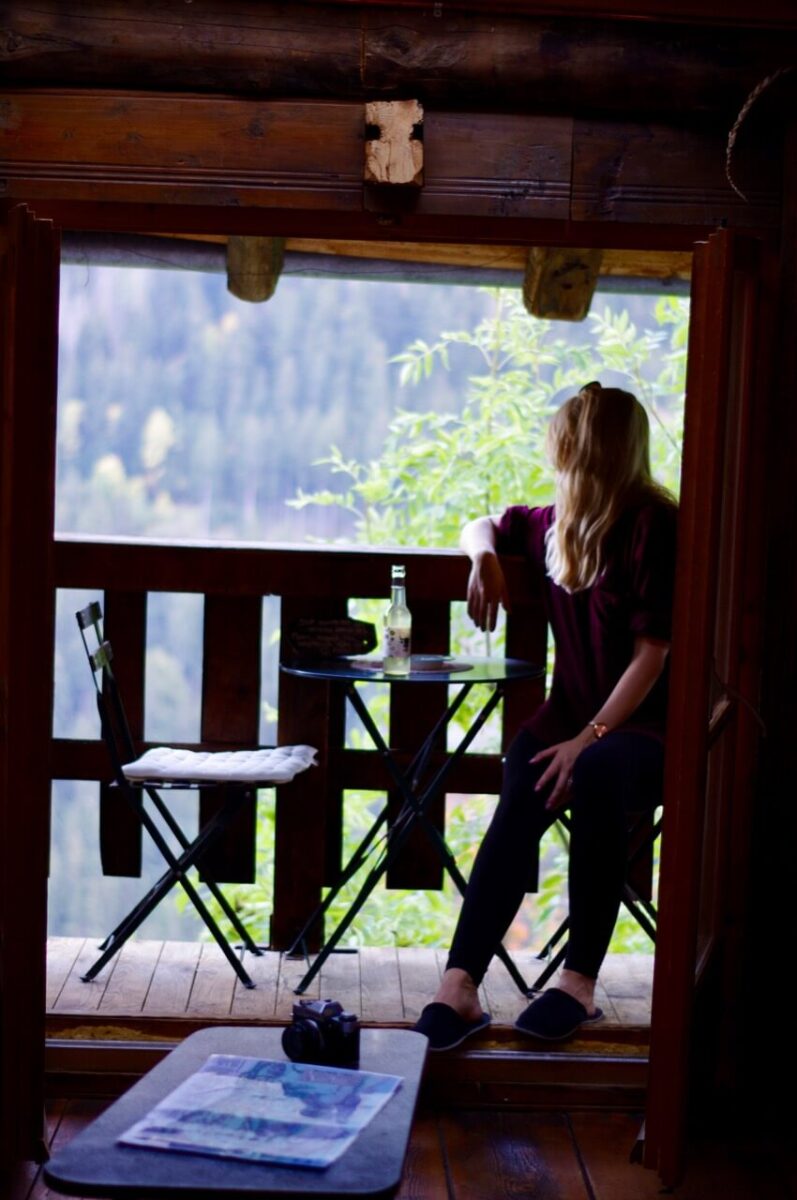 Perfect.
This was a find like no other and maybe one of my favourite places we've stayed to date. The attention to detail in the cabin was second to none and you could have spent a day just examining all the personal touches that had been added by its owners to make it feel like the ultimate bohemian boudoir.
The only downside was the rule about not letting the local cats in.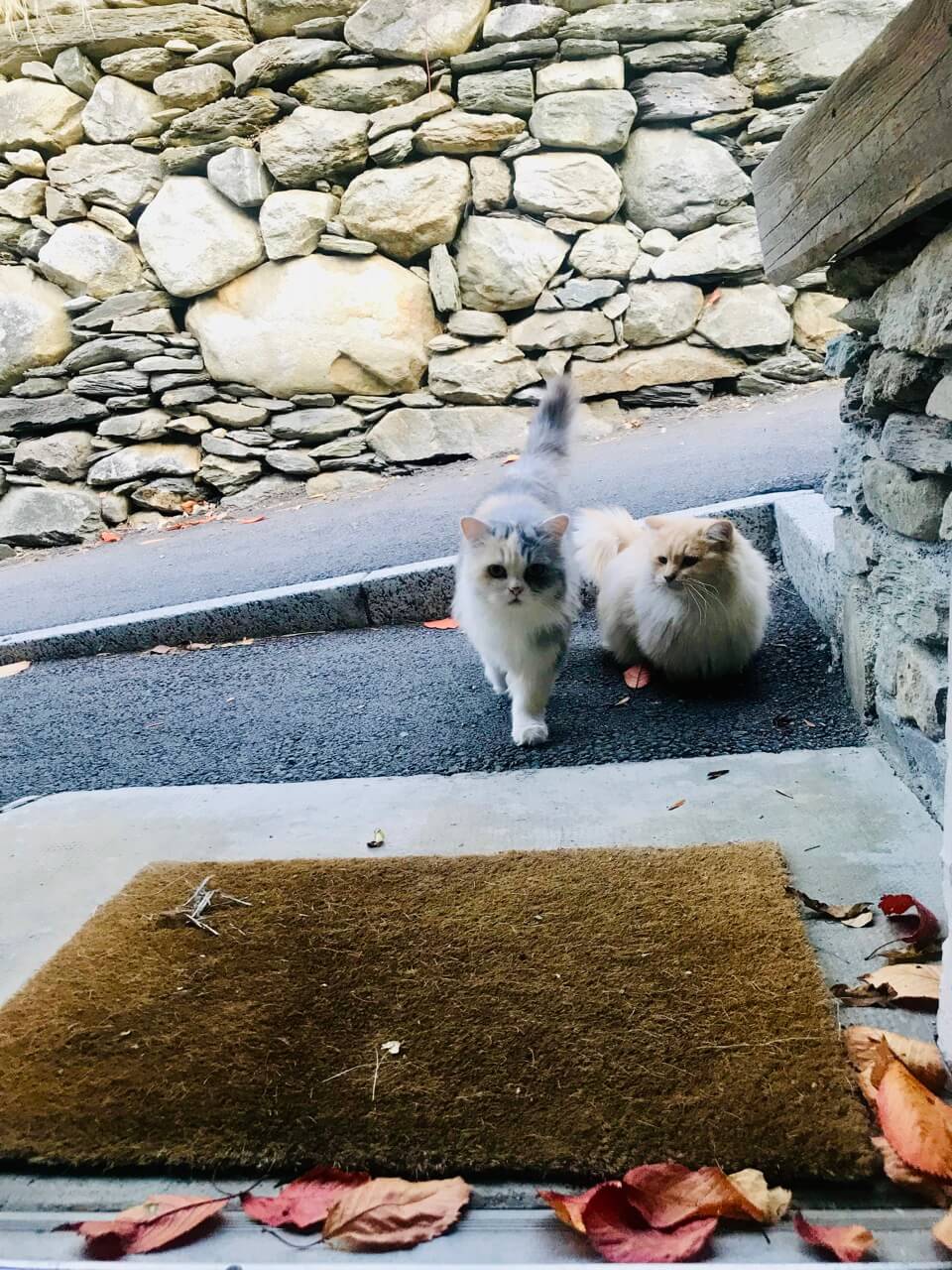 A tragedy in one act.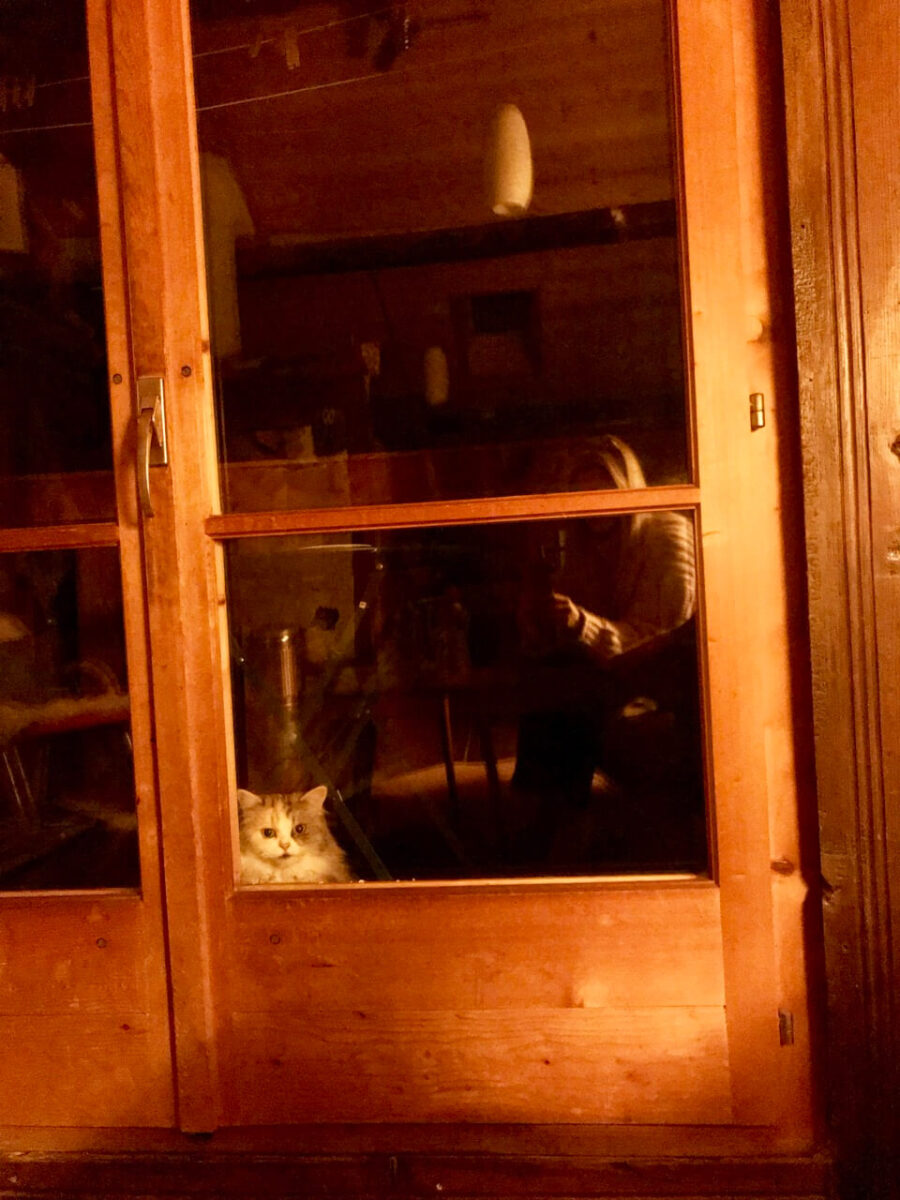 Whilst in Le Tretien we made the most of local walks and hikes and exploration of this Swiss mountain kind. The walk to Gorges Du Triege and then through to the tiny train station was easy and the perk of being around in off-season meant we felt like we had the village to ourselves. From the cabin we also walked further afield to neighbouring Salvan which was just picture perfect in the Autumn sun.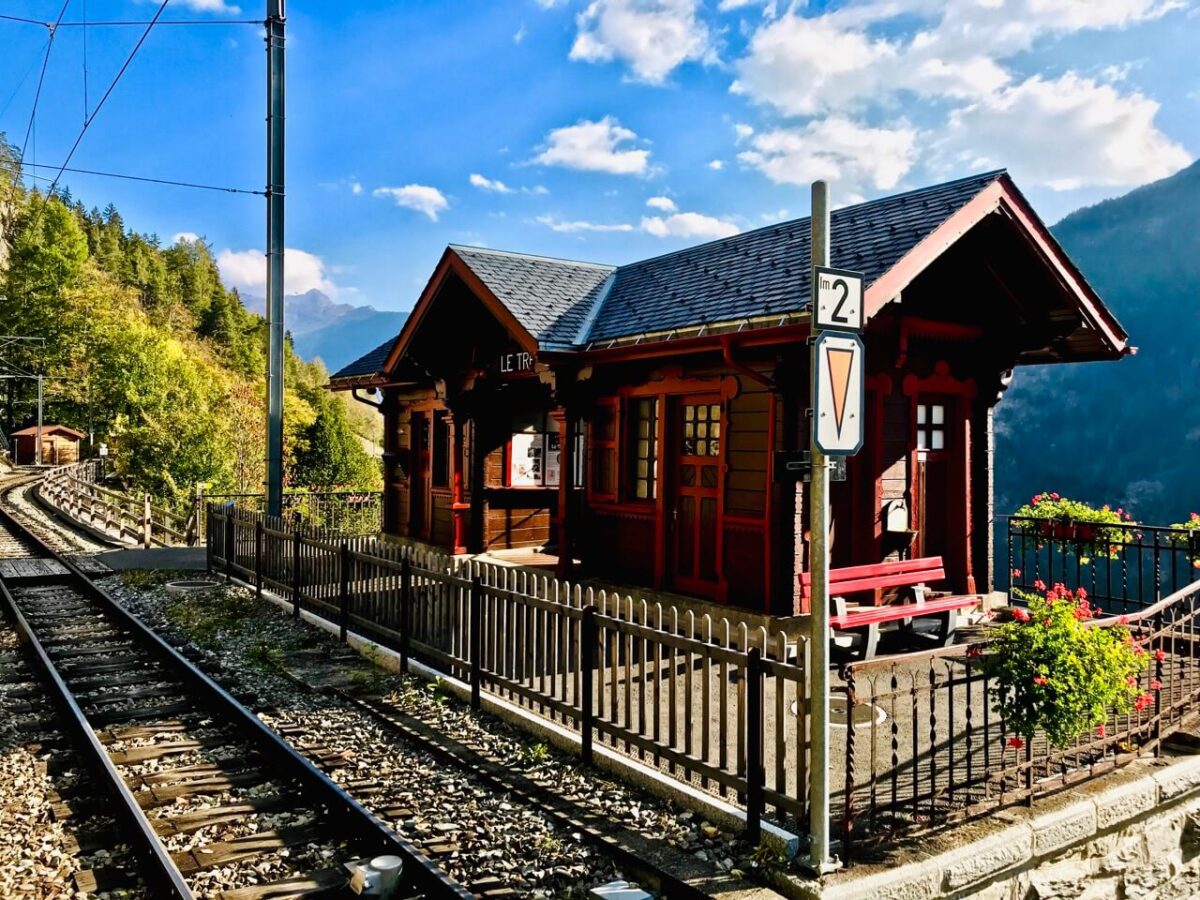 10/10 for mountain village life. As soon as someone in the acting industry decides to reward me for my efforts I'm building my own hillside chalet complete with mountain view, hot tub, resident goat and this cat.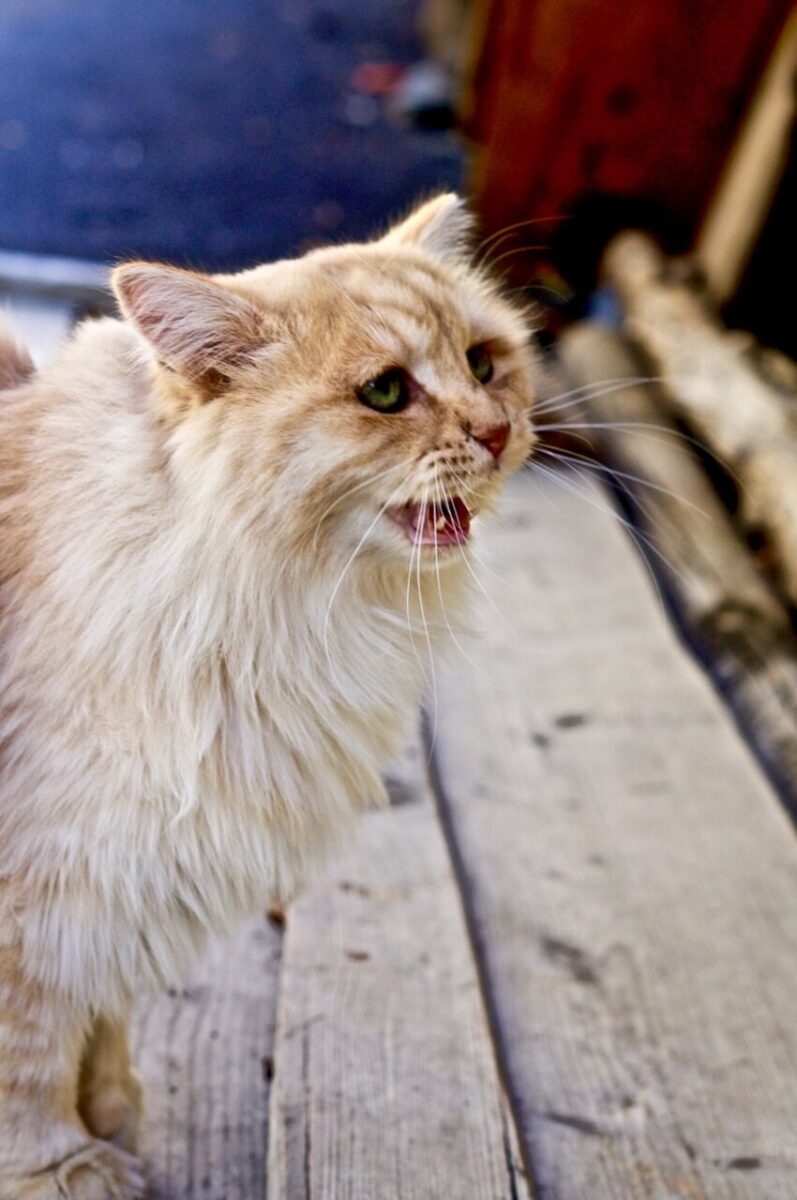 The evenings were cosy, stars plentiful and we made full use on the fondue and raclette makers left for our use in the kitchen. We had previously stocked up on such essentials from fancy chocolate/cheese/wine shop La Fromatheque and everyone's favourite haunt Aldi that are conveniently situated close to each other in Martigny. The salted caramel chocolate buttons from La Fromatheque were some of the greatest things I've ever eaten and almost probably worth the price tag.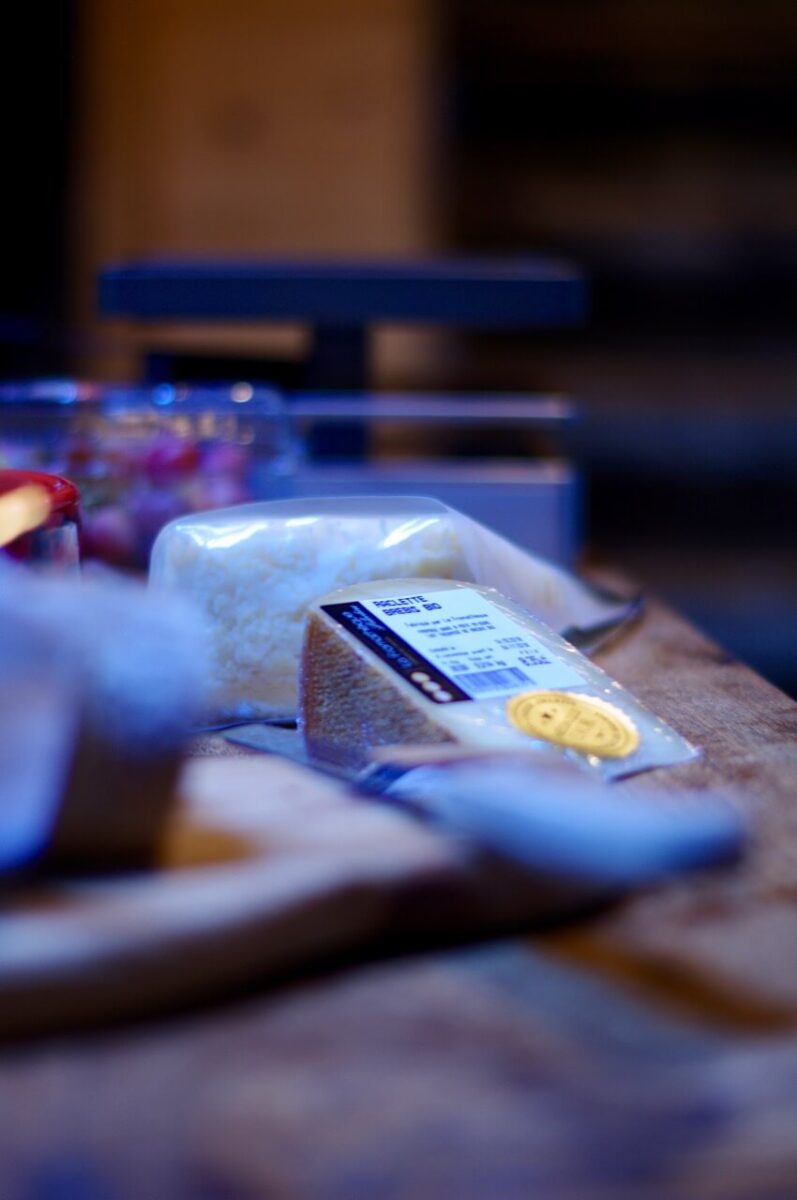 Le Tretien is well-placed for a variety of hikes slightly further afield and our exploration took us high into the peaks to Emosson Dam; a location renowned for cycling that housed a leg of the Tour De France in 2016. I find this whole concept to be novel because the drive up was more than enough for me. I do not fare well on mountain roads and that's as a passenger in a sturdy car. Chances of me ever mounting a bike to complete the same journey are a solid zero. I commend them all.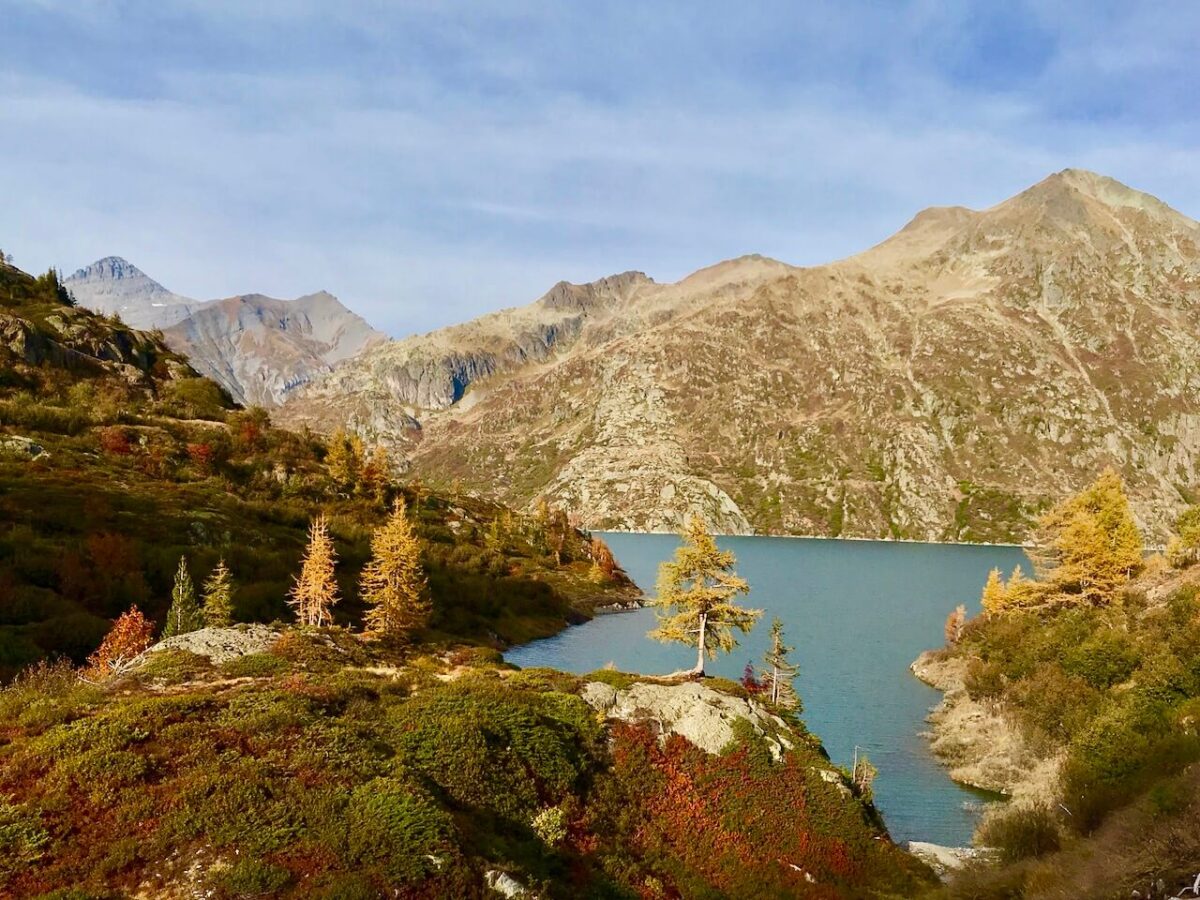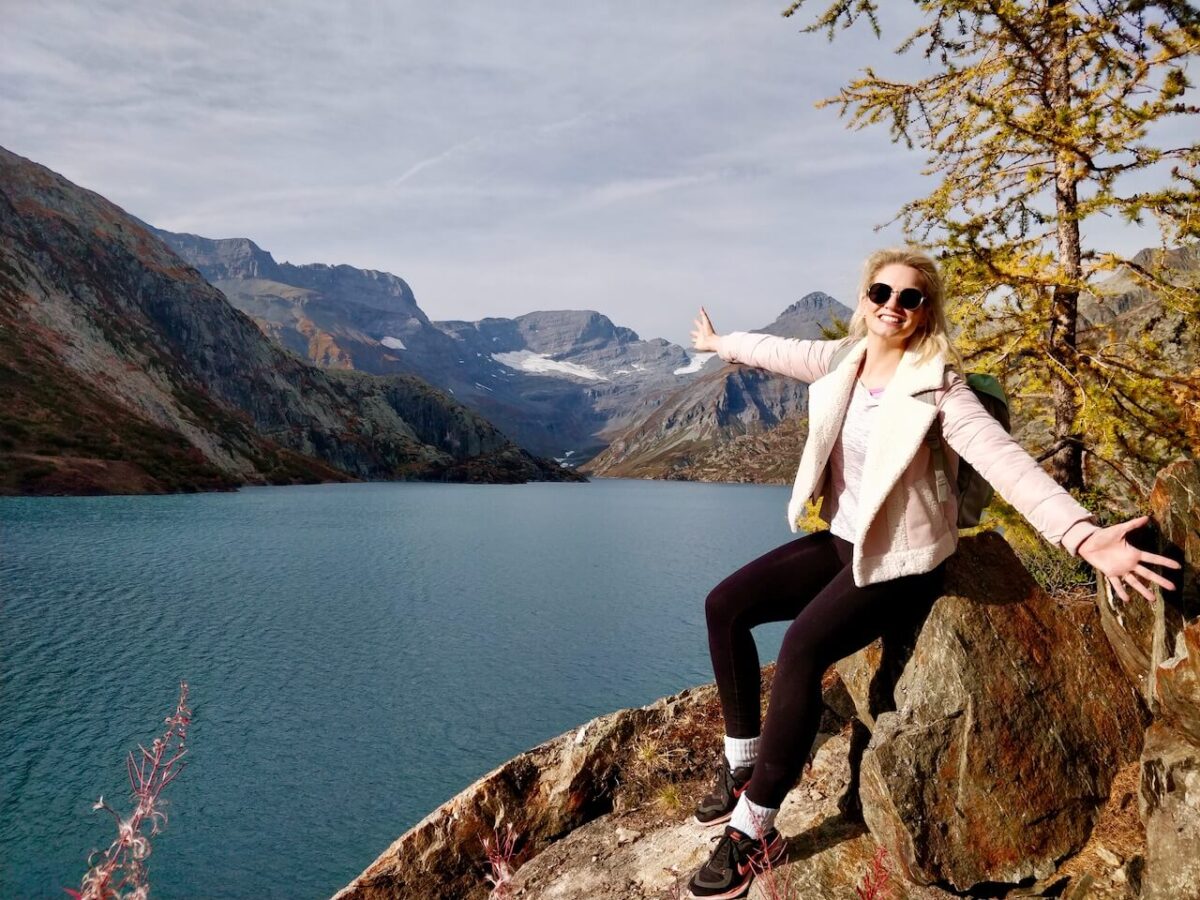 We had hoped to try and make it to the site of actual. Dinosaur. Footprints. but alas time was against us. Definitely one to go back to. It would be easy to make a full day of the hiking on offer from Emosson; come for the views of Mont Blanc glistening in the distance, stay for a chance to actually walk with dinosaurs. The alpine monorail that again probably isn't recommend to those with an aversion to steep declines also runs from here although I'm not sure what there is to see at the bottom, other than perhaps a car park.
Thoroughly recommend getting the best seat in the house at the cafe at the top car park. Unrivalled views straight into the mountains. Don't recommend getting flustered when it comes to ordering drinks and asking for Grog instead of Glogg and getting very confused when you are handed a beverage resembling cough syrup rather than Mulled Wine. I suppose if ever there was a location to try and enjoy drinking hot rum this was at least it.
Dinosaurs aside, another great hike was at Gorges du Dailly where waterfalls flow and steps lead the way into the forest and beyond. The entire area was peaceful, once you made it along the one-way road and the fear of encountering another vehicle had subsided. Alpine sandwiches al fresco served with a mountain view – the ultimate menu item.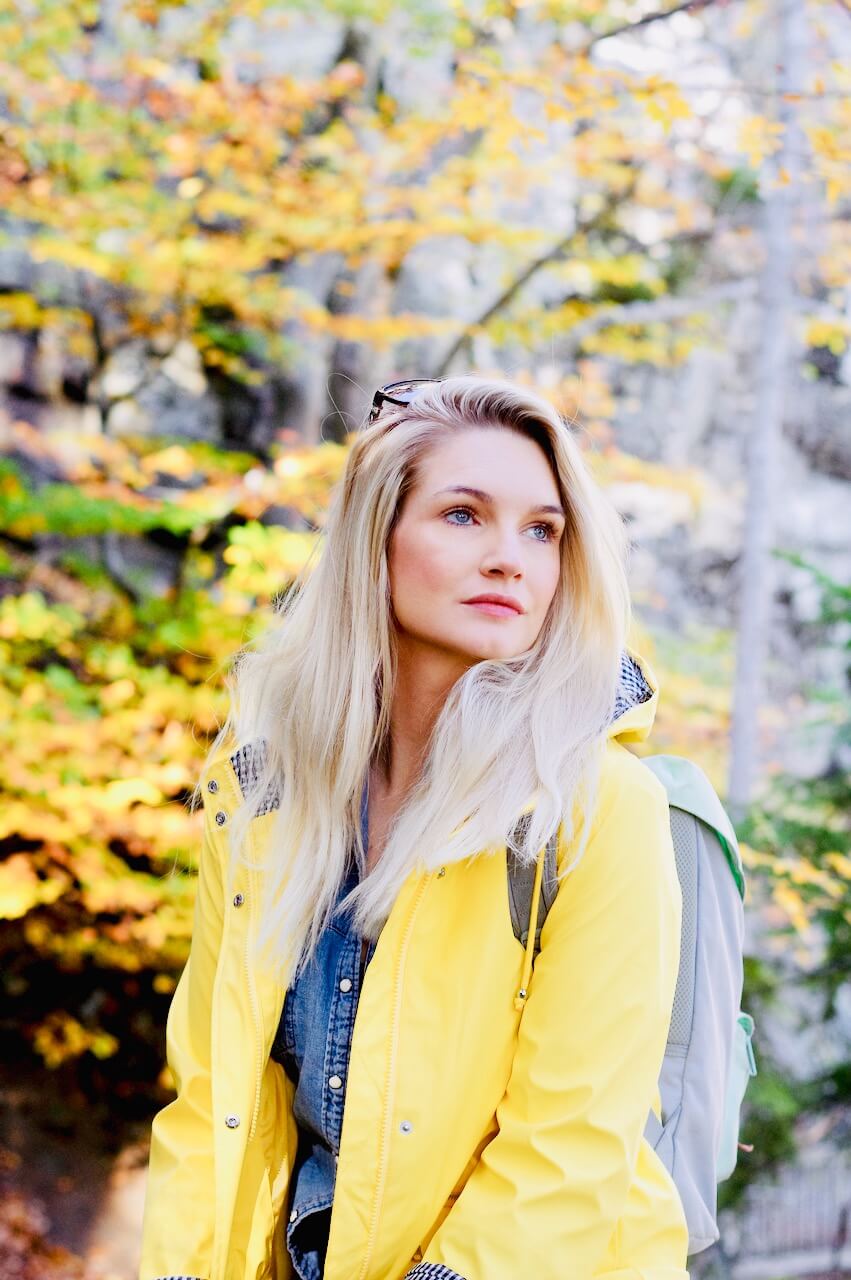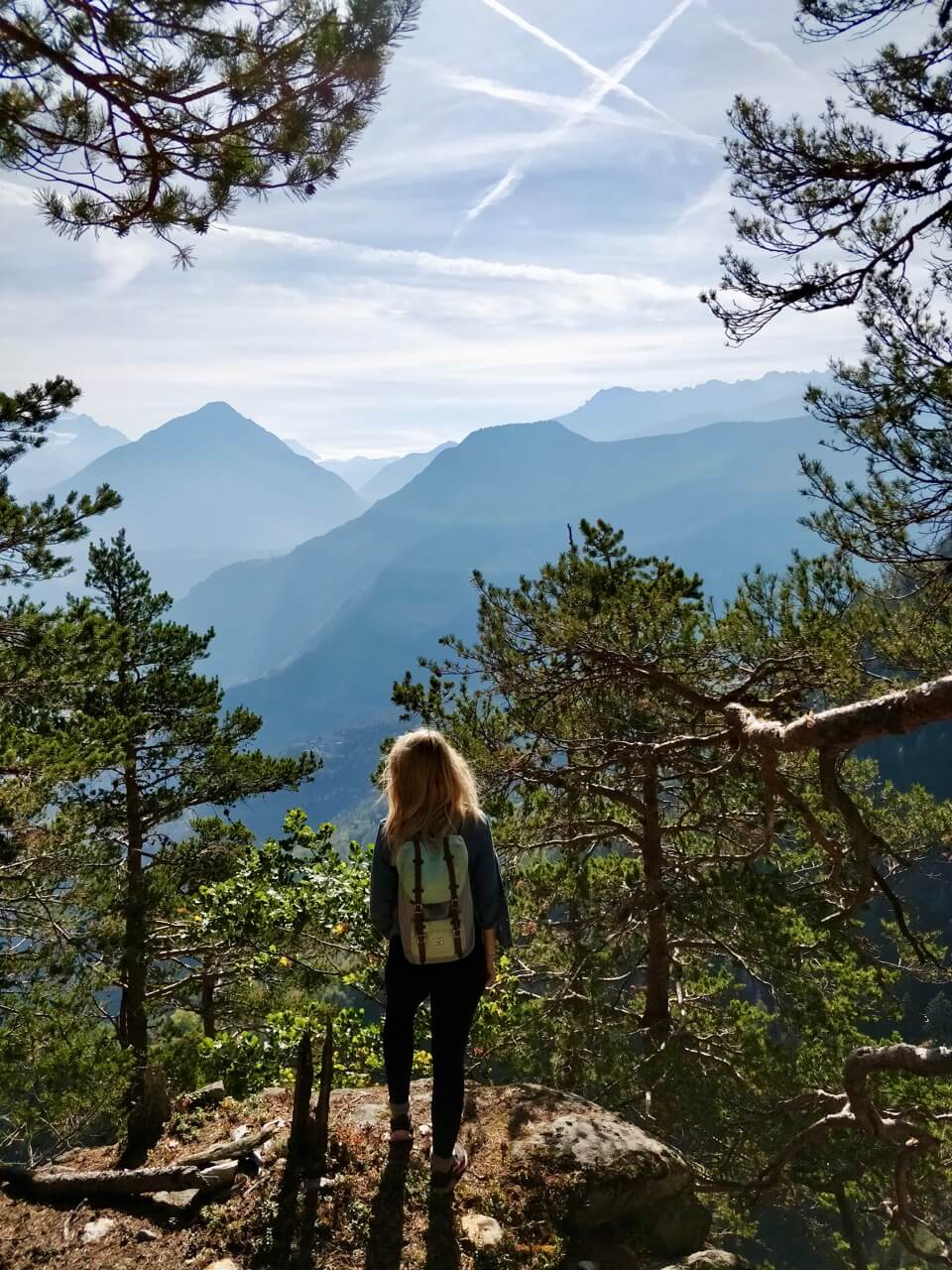 Taking an alternative route back to Geneva airport, we drove into France to get lunch in Chamonix; land of all things ski-chic and overpriced activewear. The skiing resorts I've been to before are certainly not as glamorous as Chamonix and as we dined on on a platter from aesthetically-pleasing restaurant Josephine, we made grand plans for another chalet that could one day house us and all our future pets (and friends, I suppose) for the winter season.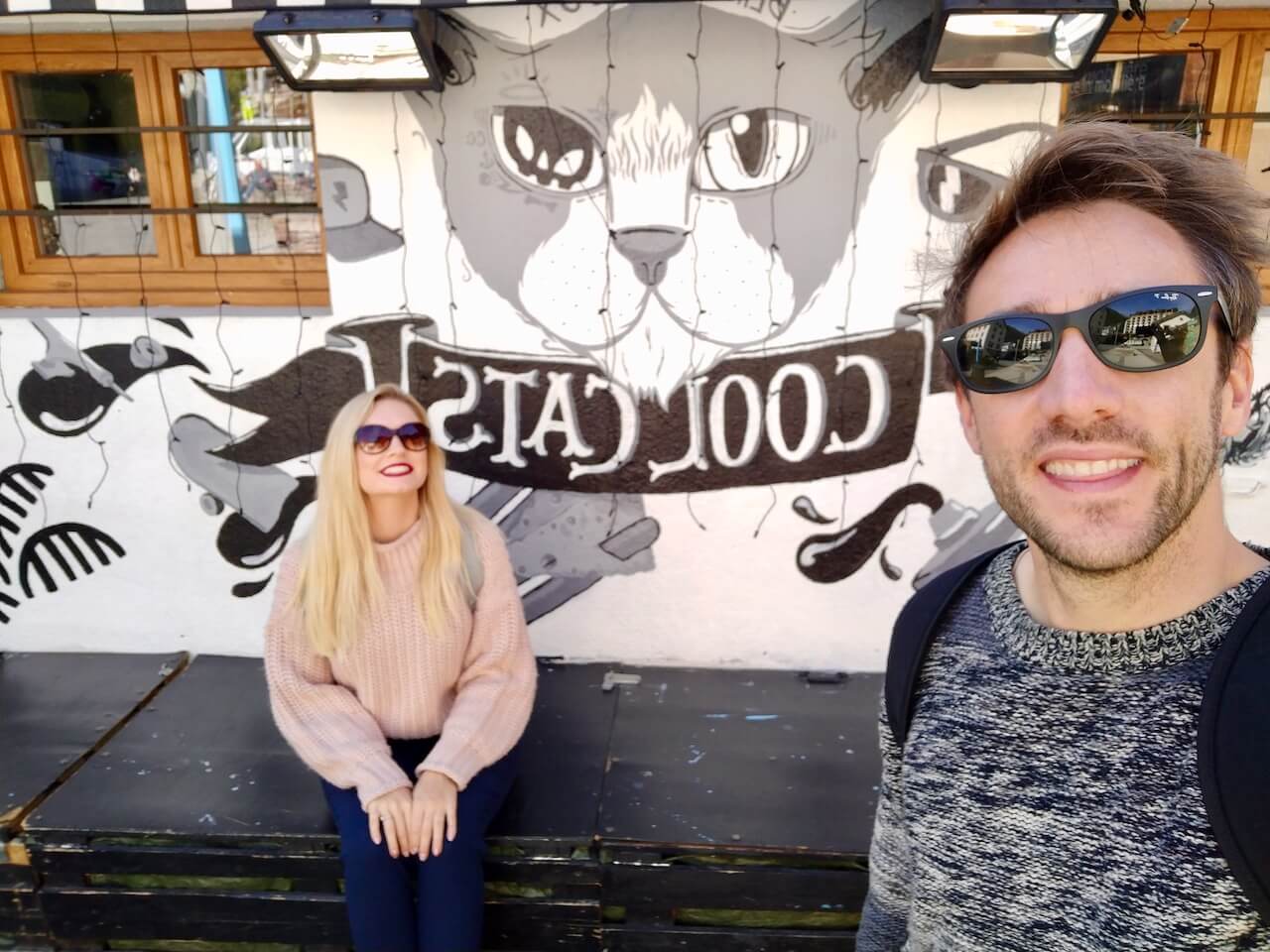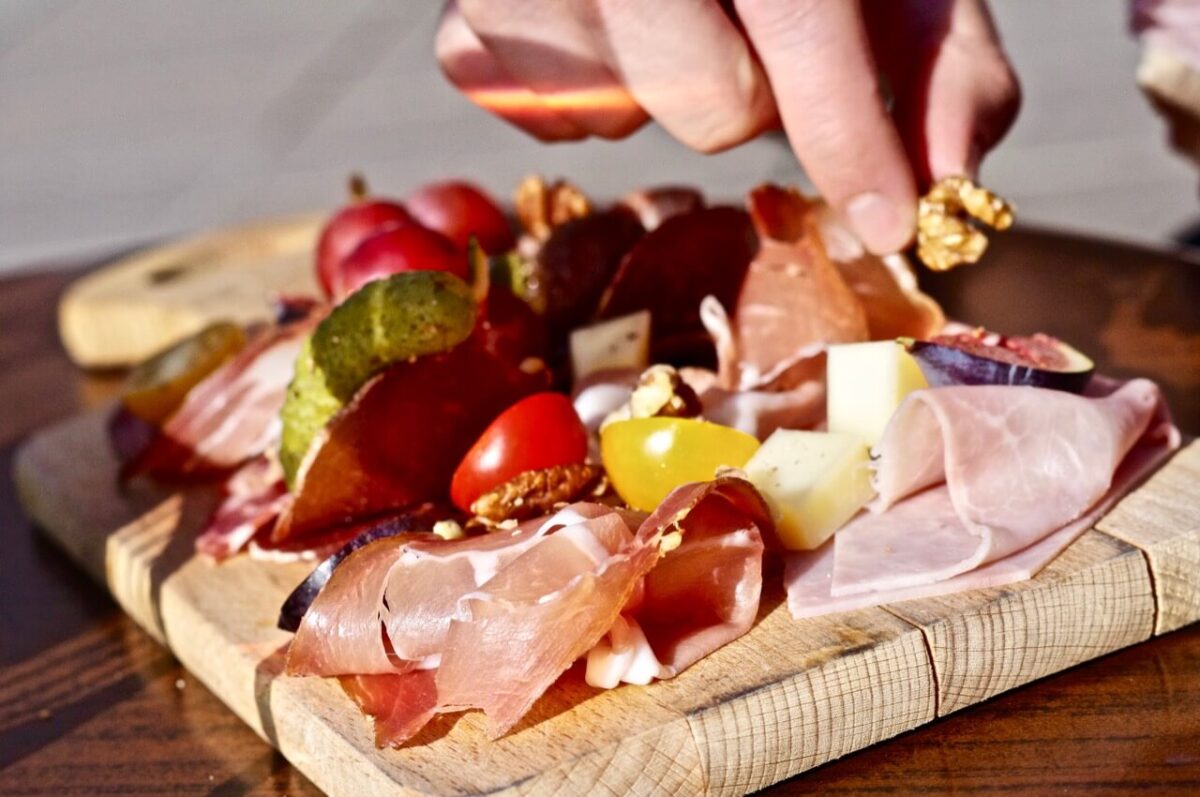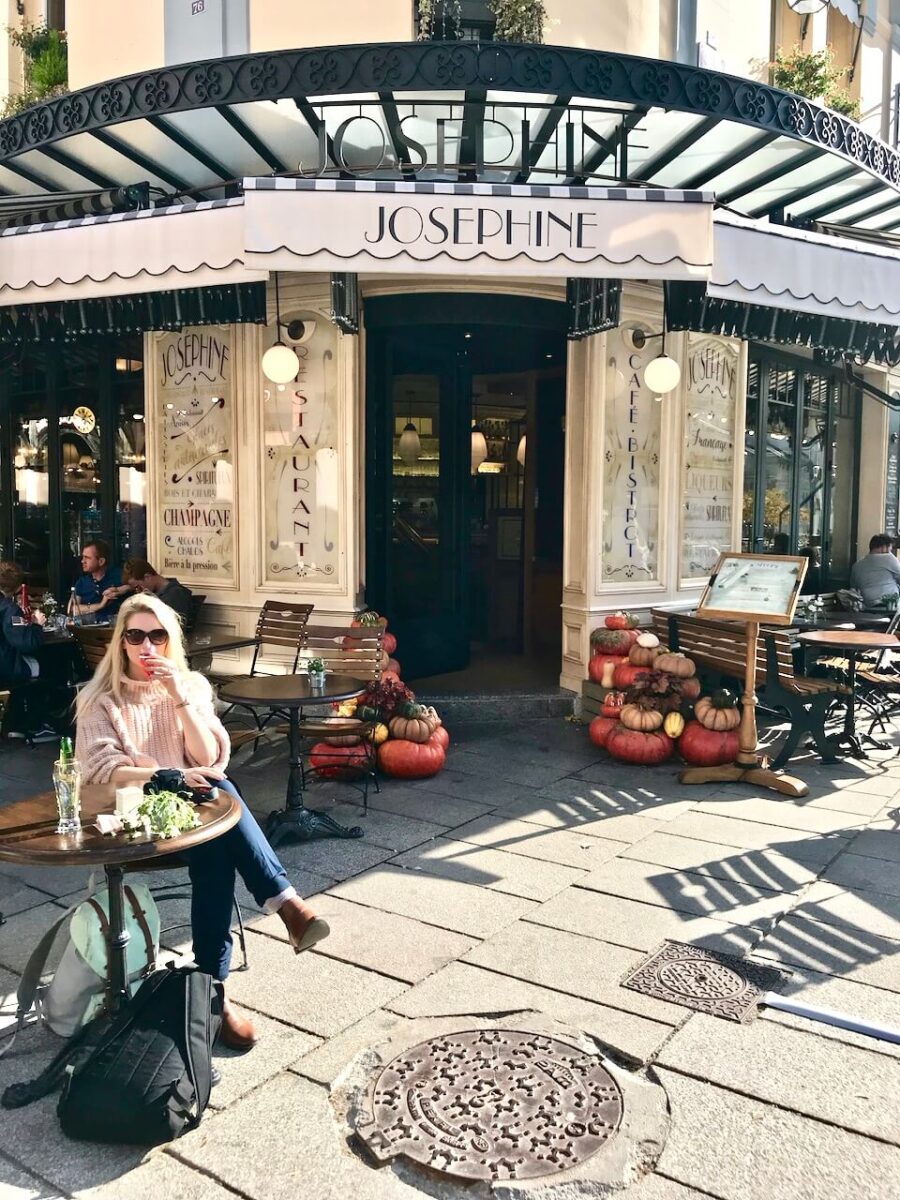 Feeling full of cheese-fuelled, chalet-based hope for our one day glamorous future, it was back to Geneva we went. Here's a really fun fact for anyone hiring a car and driving in Switzerland, their speed limits have no grace. This was proven by the fact we (ahem) got two speeding tickets within the space of four days (for being accidentally ever so slightly speedier than the government would like. Totally valid). There's a theme with only ever getting speeding fines when we're travelling. How did we fare on the California road trip we've just got back from? Stay tuned to find out.
Getting a taste for Swiss life certainly left us wanting more. I'm finding myself ever drawn to mountains and their versatility for being ideal places to explore and adore in summer, winter and all the times in between. Easily accessible and away from the crowds, I'd definitely recommend inhaling all the Chablais Alps have to offer for anyone wanting a real breath of fresh air.