Our wedding may have been just over a year in the making but our marriage has been a nine year work in progress. Tom and I have been an "us" since 2010. Together we have run wild and grown up. Travelled the world and built a home. Despite the fact I feel like I've been in training to plan a wedding my whole life, I had never been able to picture our wedding. I had no ideas about how ours would look. Not one. I have always been the designated planner: I was co-ordinating all important social outings using a trusty phonebook and landline from age 10, organising discos at 12, proms at 17 and a myriad of events and productions beyond that. I have spent my entire adult life being told I should consider wedding planning so I found it fascinating how when getting engaged last year, the whole process entirely unpaved ahead of us, I didn't even know where to start.
We knew that we wanted to mark this moment in a way that was truly "us." Taking the best of time-honoured traditions and making way for modern movements. And with those small ideas, the bigger picture was born. There would be no bridal party nor groomsmen. No changing of names. No big party full of people we hardly know and would barely spend time talking to. Instead we wanted time to truly take it all in. For our guests to experience as much joy as we knew we were inevitably going to. A relaxed party where the emphasis was on fun, rather than formality. A three-day celebration. An escape to a world straight out of wonderland. An intimate ceremony followed by an incredible party full of the people we love the most. We did our day, our way and I couldn't be more excited to share the photos of how it went.
All of these photos come courtesy of the incomparable Catherine & Andy of White Stag Wedding Photography who I honestly do not have enough positive words about. We've gone from a field of alpacas to a house full of taxidermy. They've been a constant source of excitement and support over this whole process and if a picture speaks 1000 words, I hope this blog positively shouts millions of them. They are two of a kind and their ability to take an outstanding photo is second only to their personability and charm.
Before this gets going, let it be said that I have many thoughts on the whole wedding planning process. Many of them. I'm going to save those for another time and keep this as more of a visual diary. Despite the fact I am not (at all) an expert and I'm aware that zero (0) people have much interest in my opinions, the joy of being your own editor means that I can give them anyway. For my best planning tips and all things wedmin, stay tuned. I know I devoured other people's experiences in the lead up and I am very excited to share some of the thoughts I have surrounding the whole process. Spoiler alert: it's truly a crazy ride. But I'm happy to report that the final destination makes the whole journey worthwhile.  
August 21st, 2019
We whisked our closest family and friends away on a Cotswold retreat, filling our dream wedding destination with our most intimate tribe . I have been in love with the look of Aynhoe Park for years but never really believed it was a place we'd find ourselves getting married. Even now, as I'm typing this with plenty of evidence in front of me that no it was not a dream, I still can't quite believe it happened. Our guests travelled from far and wide and were greeted by the butlers with afternoon tea. The squeals of excitement echoed from wall to ceramic-laden wall and with each new corridor came a new discovery. "How many giraffes?" "Have you seen the alligator?!" "The STAIRCASE!" As everyone checked into their rooms and checked out the decor that awaited them, we couldn't help but feel like the luckiest people in the world. We had spent a year visiting this house of wonders and yet seeing it come to life with the scents, sights and sounds of our world was the most wonderful thing about it. There's no place like Aynhoe.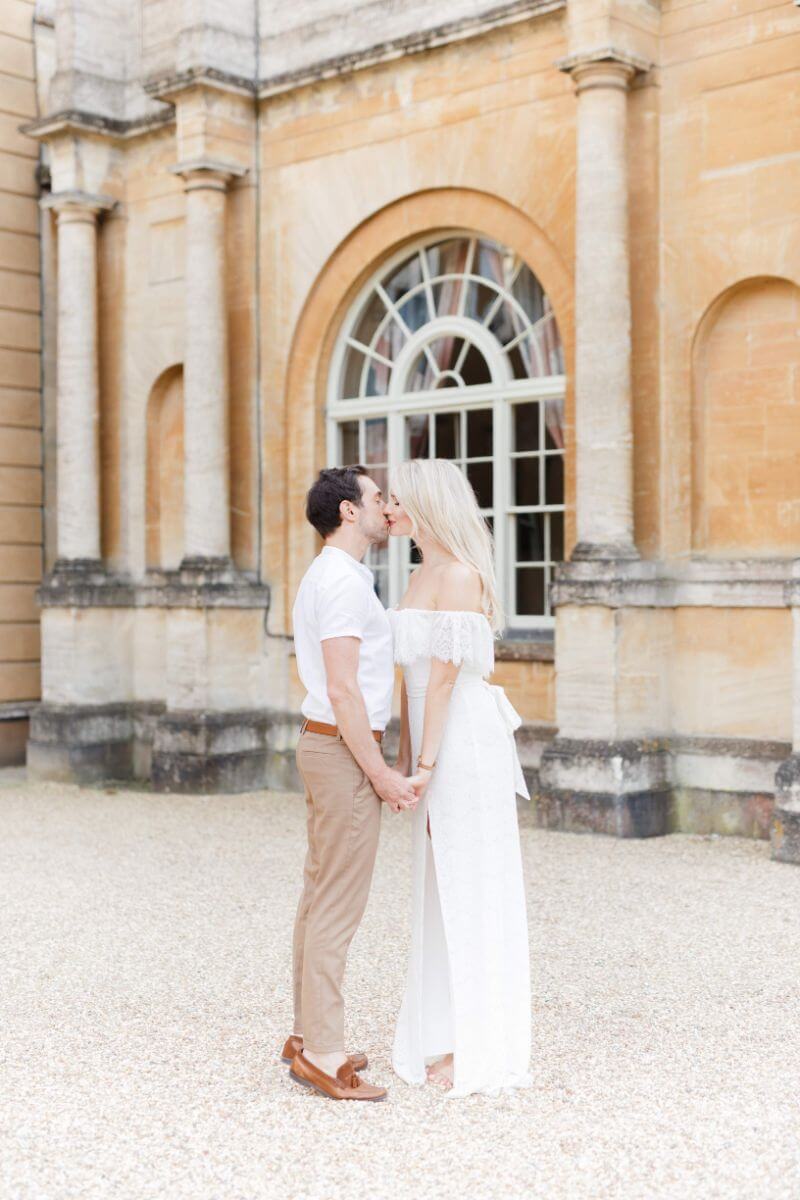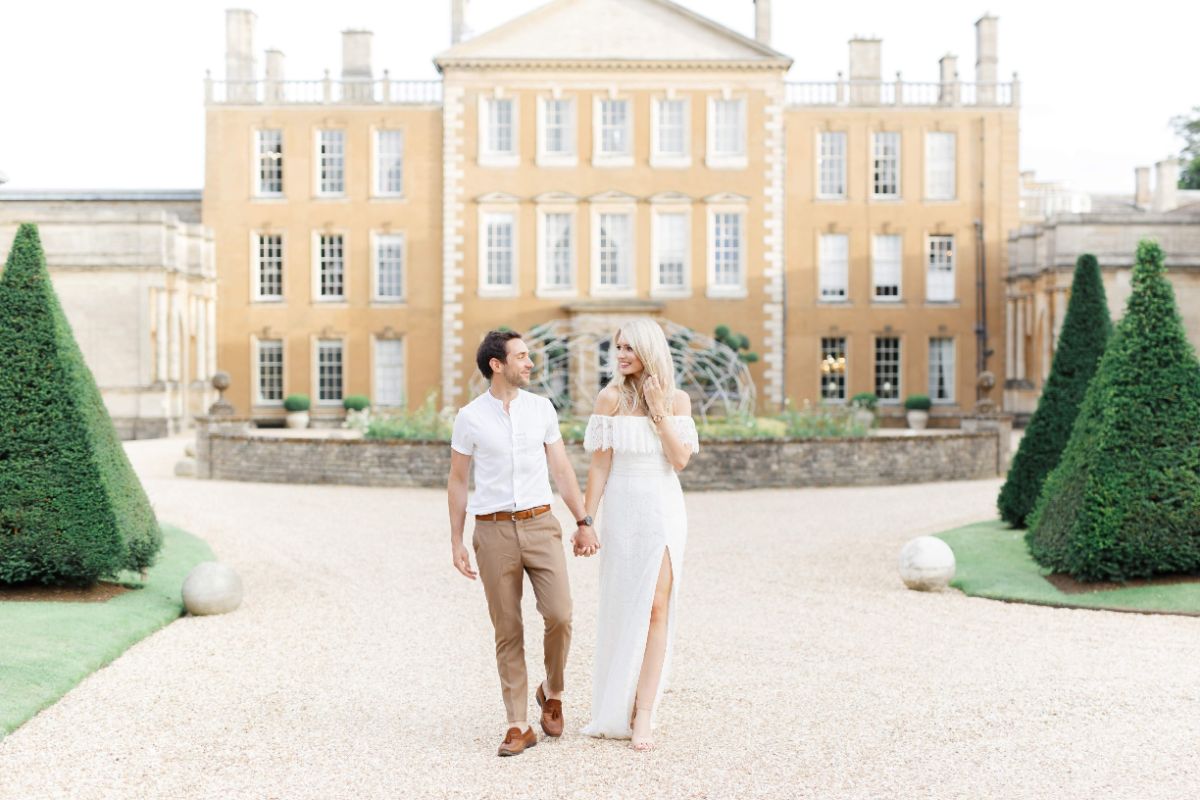 If we were American I suppose we would be calling the "night before" meal a rehearsal dinner. Technically three of us did a rehearsal and then we all had dinner so the reasoning stands however because we love a rhyme, we're going with I Do BBQ instead. A drinks reception was filled with sips of Mojitos and Pink Collins and toasts were given by my brother and two of our best friends, Stuart and Laura. I wore my beloved dress from Model Bride that I picked up when in Charleston earlier this year and we listened to some ultimate 90s tunes thanks to my foray in music supervising. Honestly putting the playlists together was one of my favourite parts of the whole thing. Nothing sets the tone for a BBQ quite like some 90s bops.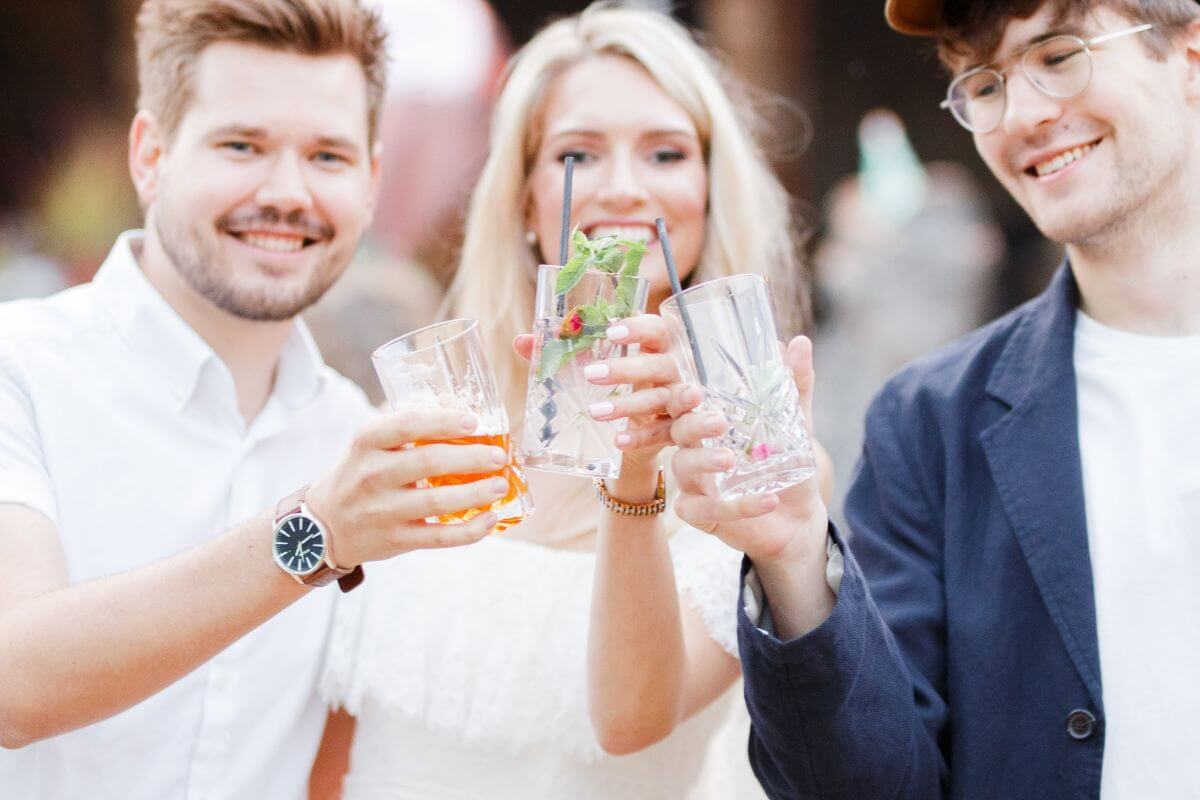 Sear Street Kitchen served us a BBQ feast of dreams and just when everyone thought they couldn't possibly eat any more, Bob's Brownies were presented for dessert. Starlit soaks in the hot tub rounded off the evening and as we wrapped ourselves in a fluffy mass of dressing gown, we bid goodnight to retreat to our rooms to sleep, perchance to dream. The excitement in the air was tangible and the night sky tingled with the anticipation of the day to come. Ready or not, the 22nd of August was finally happening. We couldn't wait for it to begin.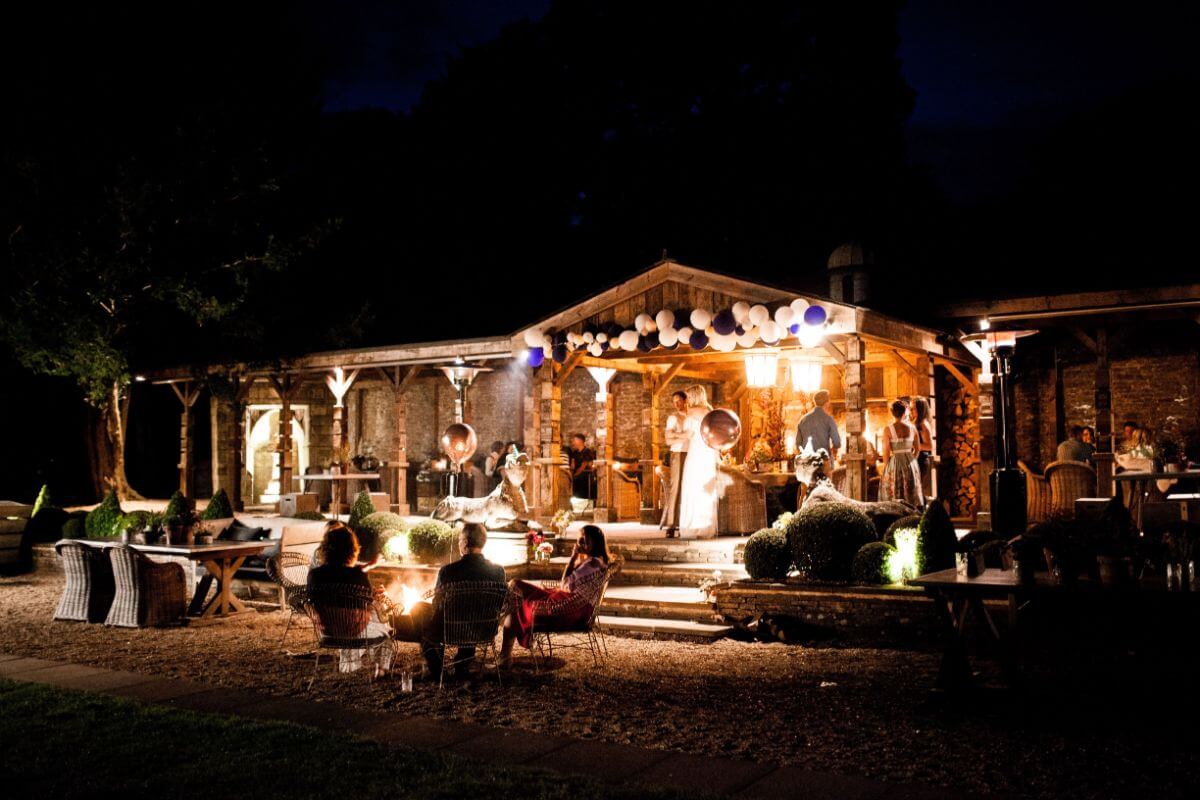 August 22nd 2019
My day started at 5.50am. Shower on. Rollers in. No hair or makeup team other than me, the knowledge I had picked up from hours of YouTube videos and the small fortune I had invested in Charlotte Tilbury. My morning was delightful. The newspaper we had designed was pushed under my door at 7.20am and I knew that Tom was either awake or doing a very good job of getting through his morning to-do list whilst sleep walking. Mark the butler brought me breakfast. "Mark the butler brought my breakfast" is a sentence I never expected to write, let alone experience. Catherine and Andy arrived full of smiles and camera lenses, Mark returned with a steamer for my dress and everyone got on with what they needed to do. More on this in the aforementioned upcoming blog post but I would 13/10 recommend this approach. Getting ready alone was blissful and by 11am I was ready and waiting to greet some of my favourite females for the big reveal.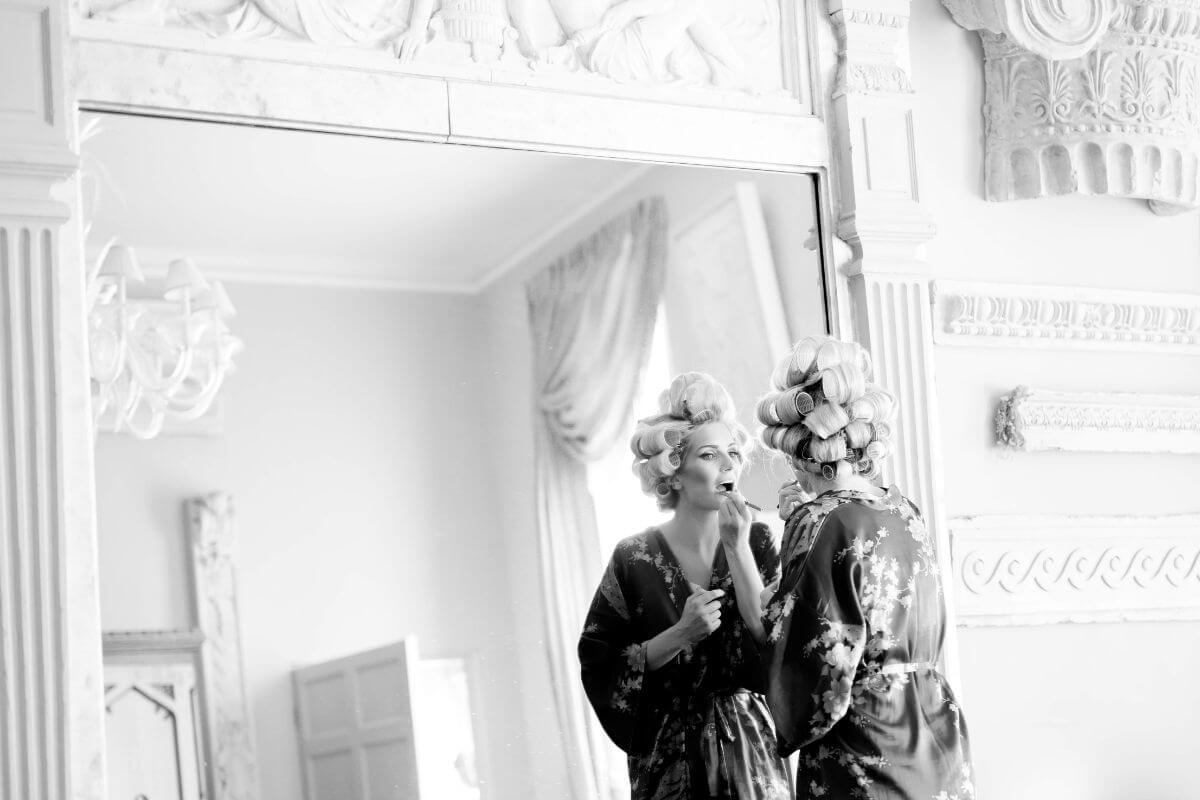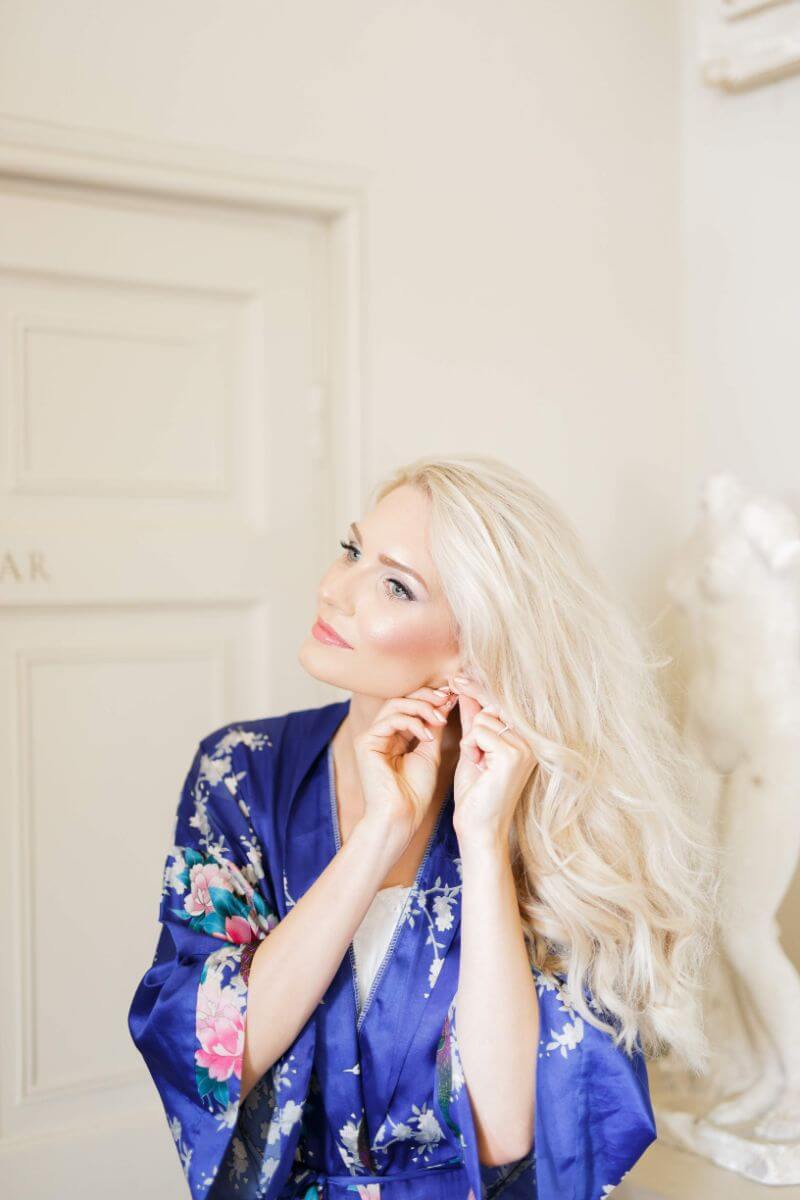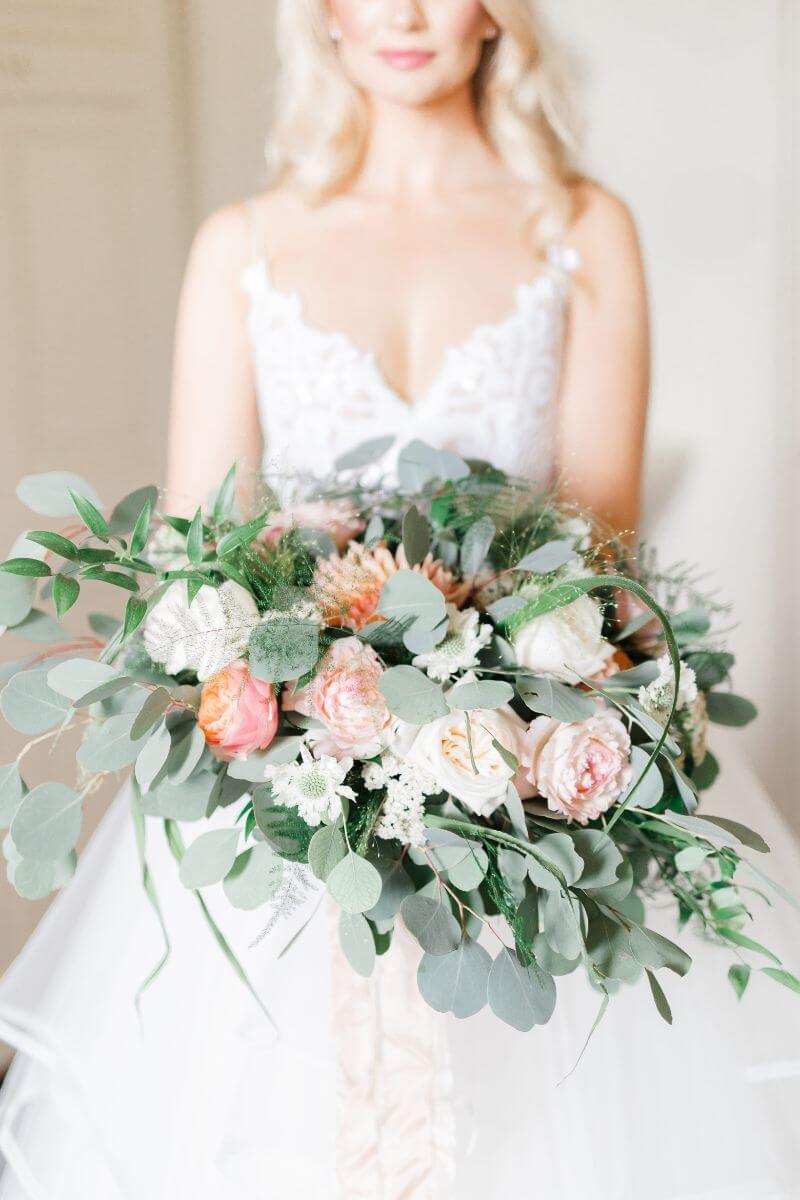 Some moments you try to mentally snapshot as you're living them so that you can recall the exact visuals later on. This was one of those. I don't know how anyone stays composed in situations like this; I put Natalie Cole's This Will Be (An Everlasting Love) and ran out screaming into the eyes and arms of these beautiful people.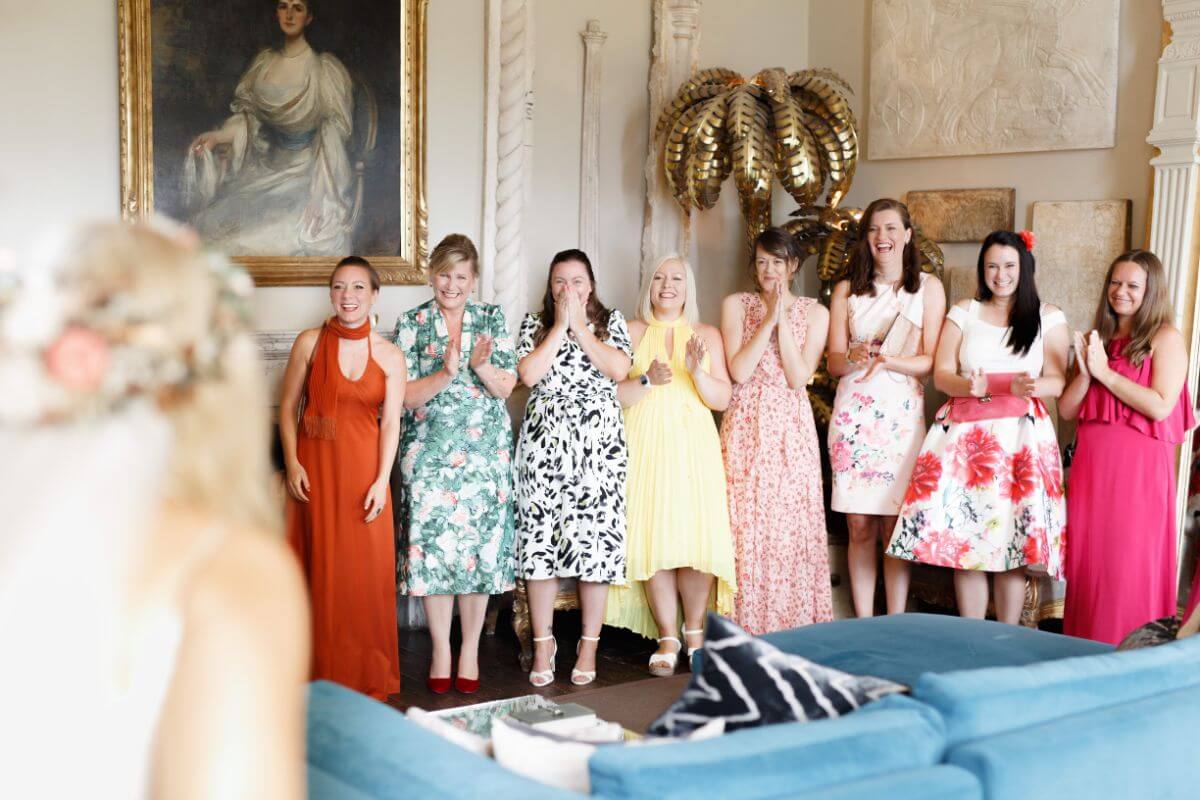 Many hugs. Much joy. MVP Mark on hand to pour us sparkling wine.
Meanwhile, the boys were having their own pre-wedding sips and snaps session complete with Old Tom gin and a very impressive photoshoot.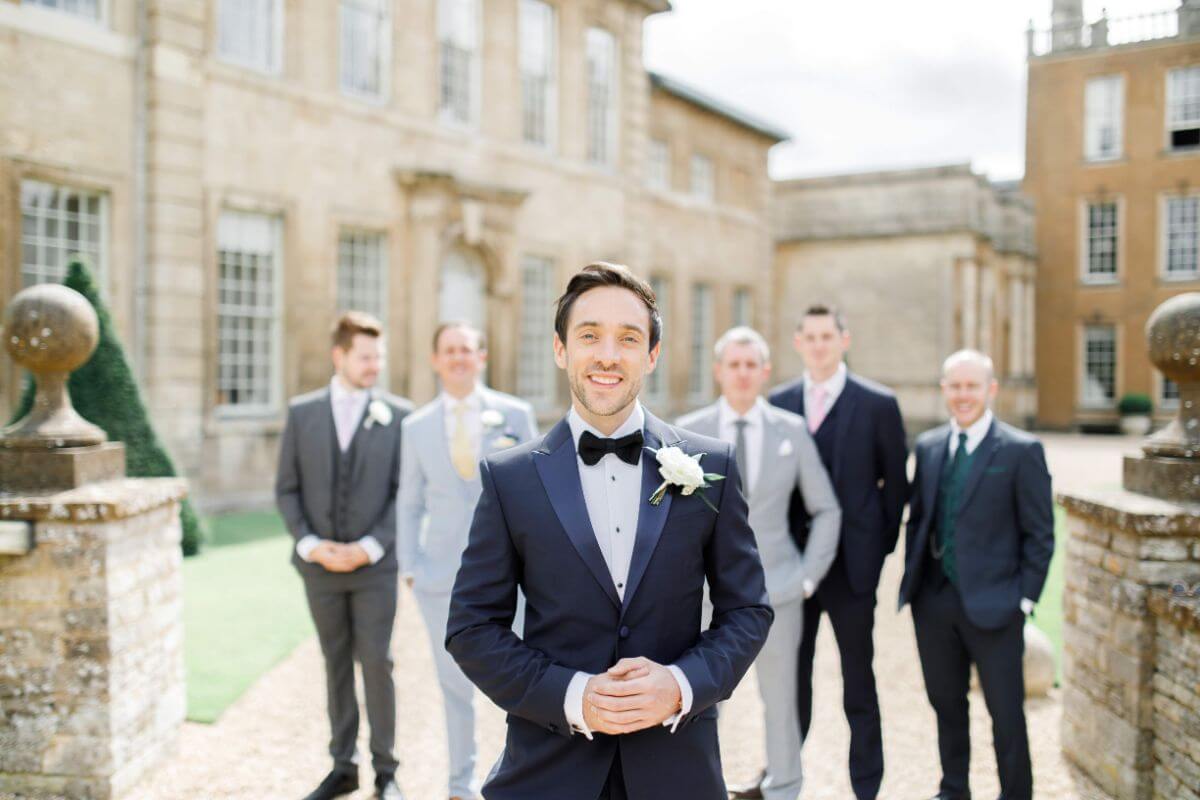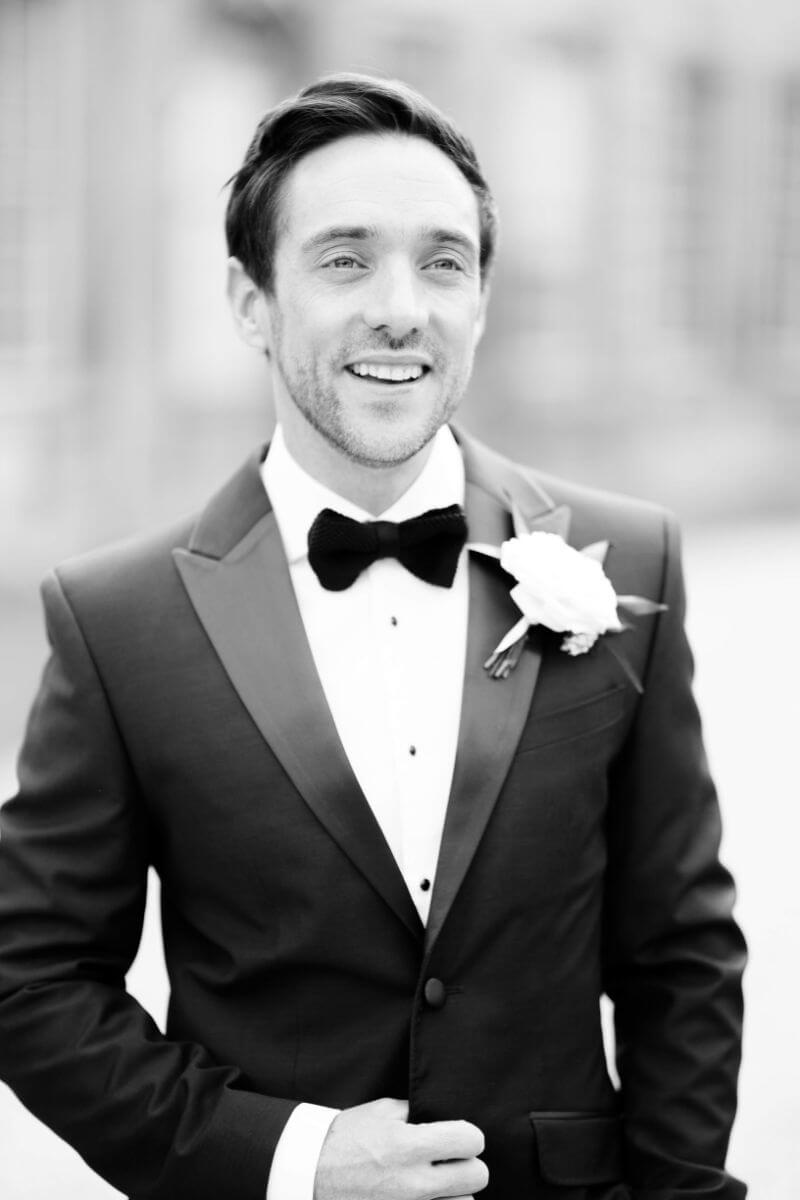 One of the more modern wedding moments we wanted to have was a first look. A few minutes just for us (and Catherine and Andy) before the day swept us away. You know how people say there are moments in life when you can feel the world disappearing around you and it's like there's no-one else in it? I always thought they were lying but alas, no. It's real. That happened. It was magical.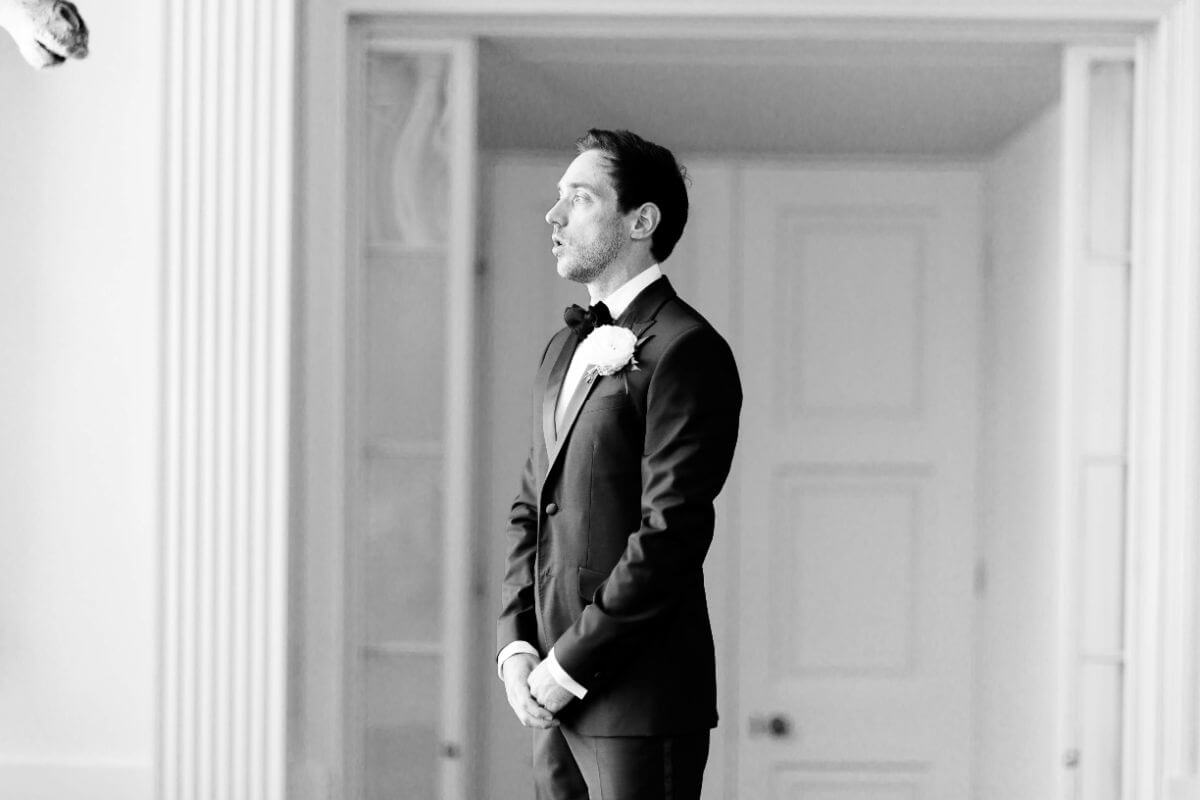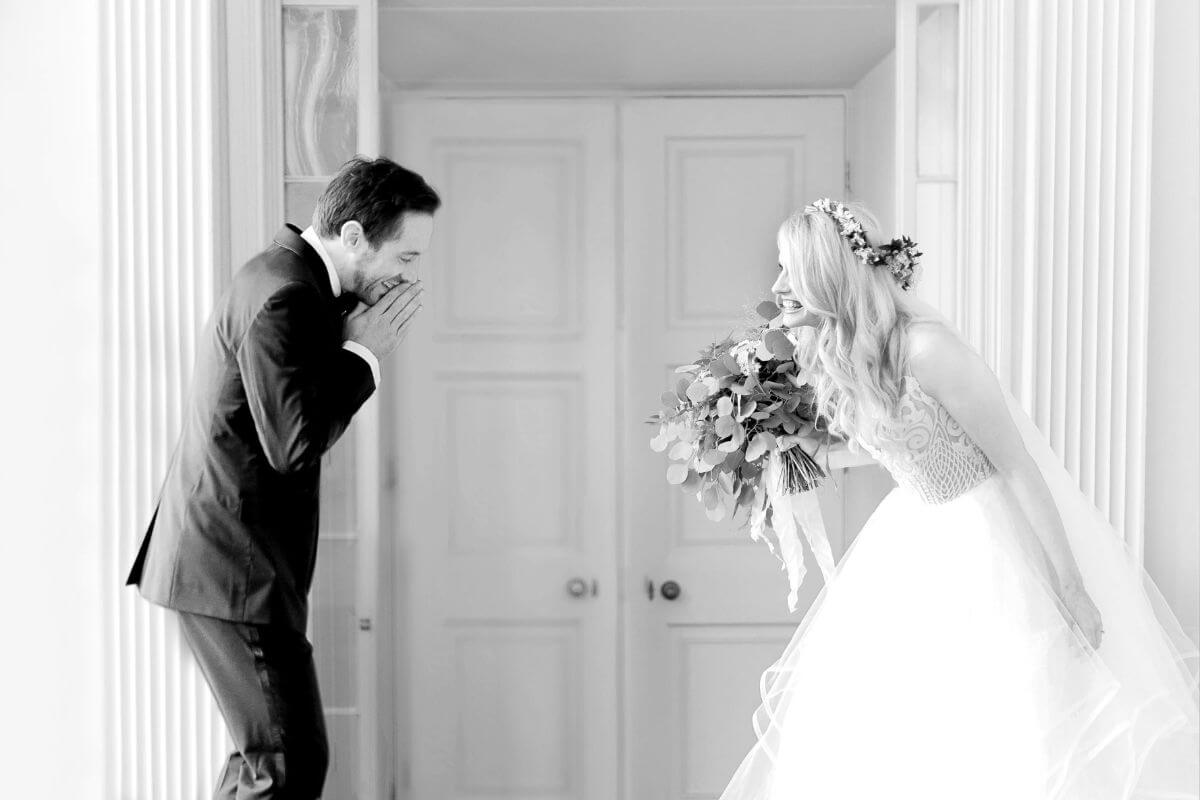 And then it was time to begin. Guests assembled, formalities dealt with and before we knew it our entrances awaited. We both had an entrance complete with a separate soundtrack because we don't work in theatre to not indulge in such moments. Tom entered to "Go!" by Public Service Broadcasting, much to the delight of the crowd inside. To bring everyone back down to a calm level, I chose a piece of music from This Is Us by Siddhartha Khosla. It's one of our favourite shows, the music is gorgeous and builds into the perfect crescendo plus I knew most people (sorry Jenny) wouldn't already have any kind of emotional connection to it. Safe to say, it was my favourite entrance to date.
Here's something no-one tells you about getting married; it is so. much. fun. We beamed through our ceremony. It was the bit I was most apprehensive about but it ended up being one of my favourite parts. Full of personal words and readings, the whole ceremony felt perfect. Standing in front of a small number of family and friends looking into the eyes of my now husband, I've never been so full of love and pride as I was in those moments.
A visual representation of our excitement of actually being married adults for your enjoyment.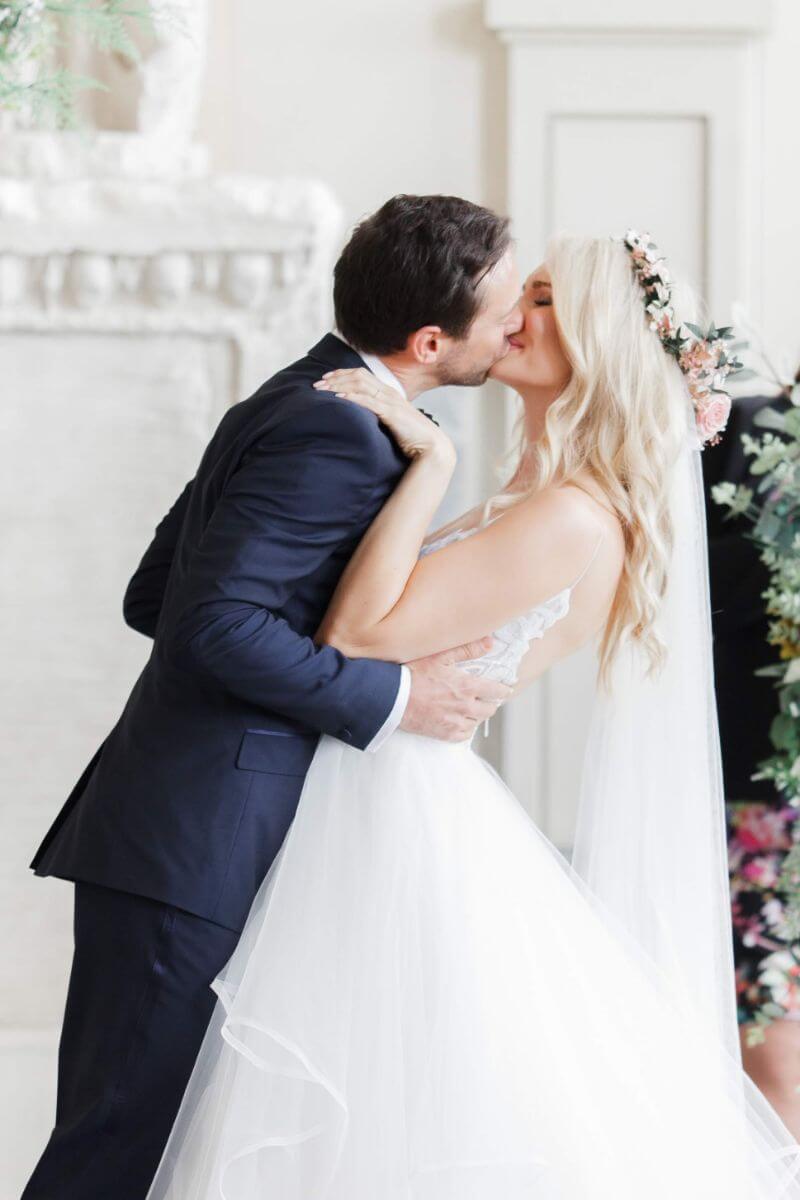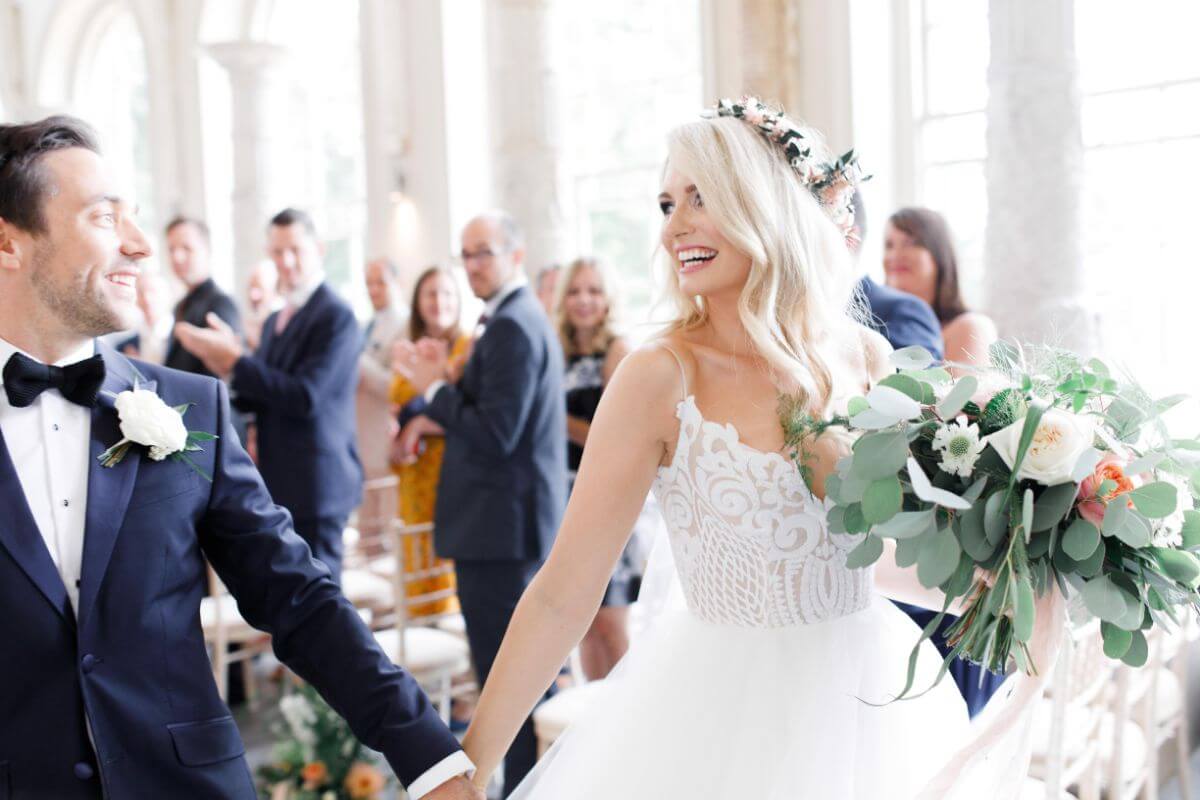 Confetti. Cocktails. "Can you believe we just did that?!" Showered with petals and love. We took photos as guests enjoyed the snack table and drank Pimms on the lawn before moving onto the wedding breakfast. A lovingly curated vegetarian feast served sharing style. Blush and navy candles flickering amongst glistens of gold. Gorgeous flowers continuing to set the scene. No round tables, no fine dining. Plenty of wine, an abundance of food. We both did a short speech which surprised precisely no-one in attendance. My Dad spared me of too much humiliation and we sipped on affogato served in chocolate-lined waffle cones for dessert. The food was inspired by all the places we had been and the meals we've shared. As expected, I was not in a big eating mood but that didn't stop me from trying to consume as much cauliflower gnocchi as possible. We listened to Pomplamoose and Postmodern Jukebox as we watched our friends and family ahead of us. I quoted Lin Manuel-Miranda in my speech and I'm going to do it again here.
"Look around, look around, at how lucky we are to be alive right now."
As day turned to night the party made its way outside for a sunset session by the phenomenal Bangers & Brass. James and Jake played the best set full of funk and soul that perfectly transitioned us into the evening event. The dancing started and didn't stop.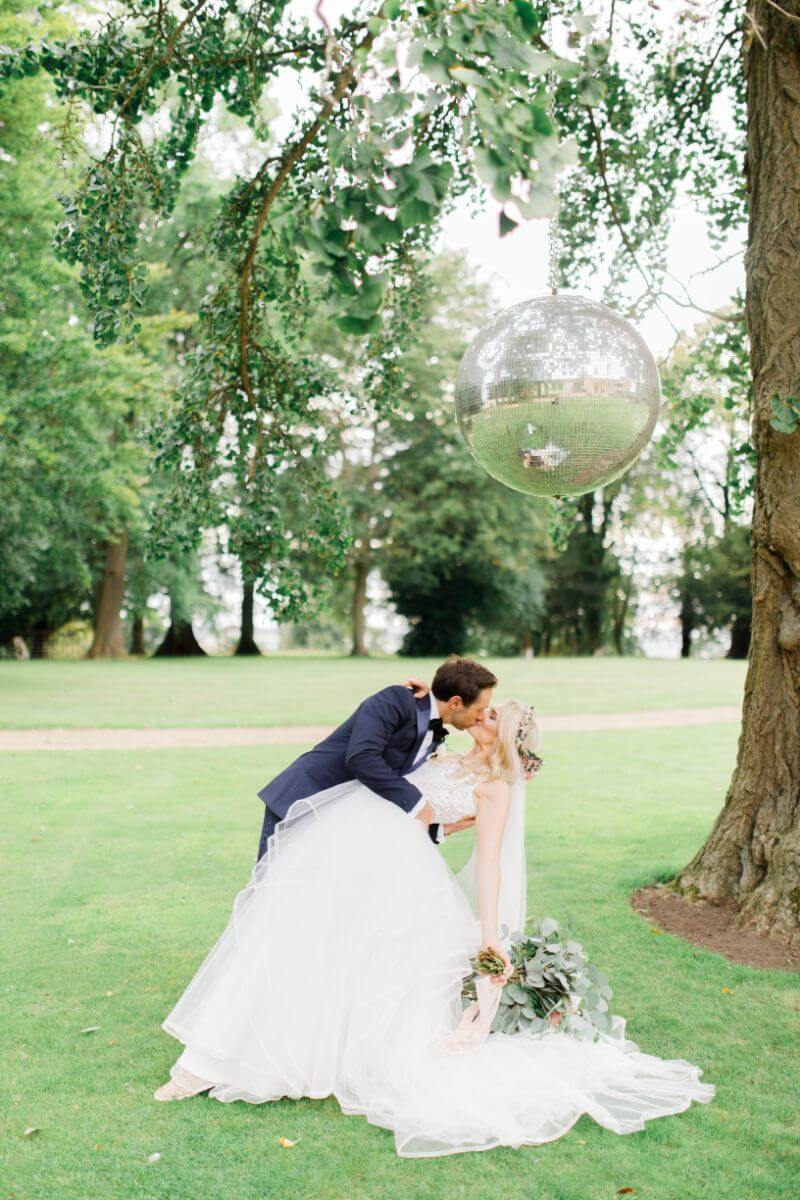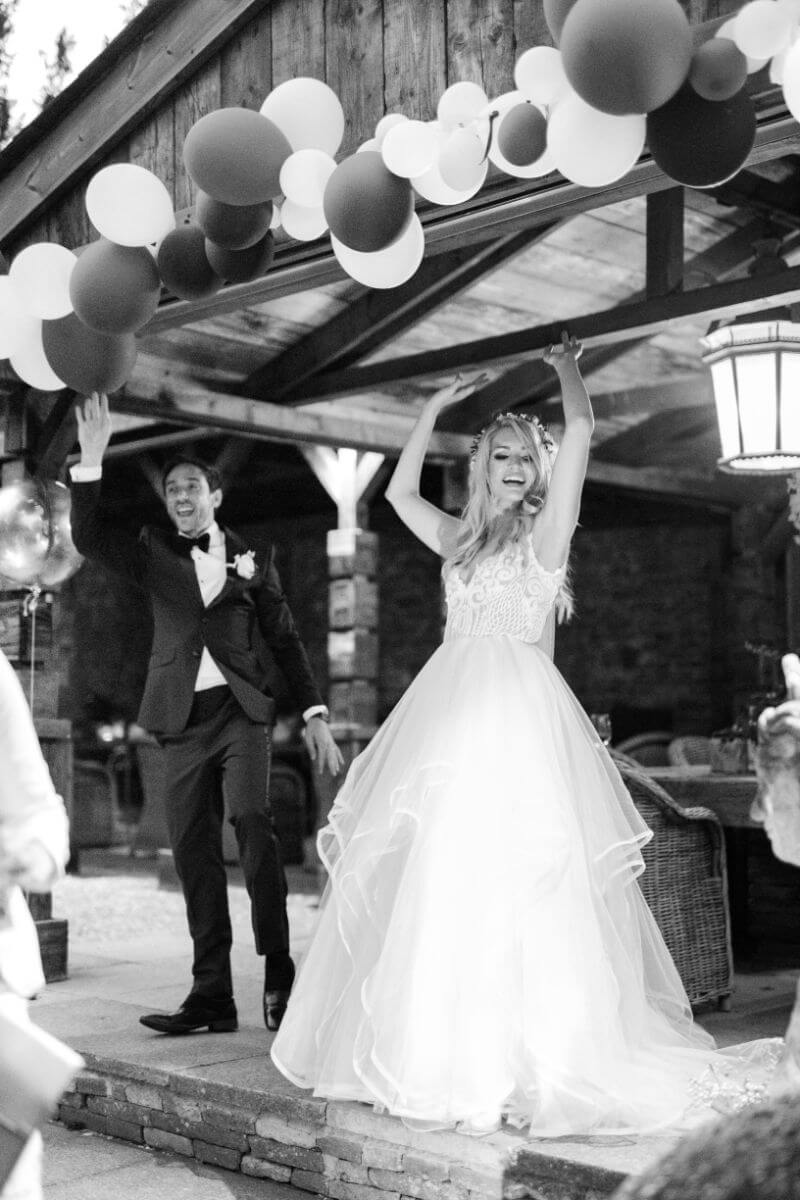 There was a brief interlude here when we spotted what happened to be the world's best sunset happening mere metres away and so naturally ran towards it. Literally ran. The weather had been mildly cloudy for the afternoon but come evening, at the very last moment, the clouds had parted and the sun shone through. As a lover of all things sunset, I had always said how much I'd love an amazing one on our wedding day. Grateful doesn't even come close.
As the sun went down and the stars came out, we moved under the lights of the disco ball where the dance floor was ready and waiting and our master of ceremonies, Gerard the Giraffe, was keeping a beady eye on the proceedings. Our wedding cake was made by our favourite local baker, Cat of Cat Food Cakes, and it was truly the best cake we've ever had. Three tiers made up of Passionfruit and Prosecco, Raspberry Mojito and Chocolate Salted Caramel. Baked with love and decorated to perfection. Please only buy your weddings cakes from her. Our DJ Jason came from DiscoWed (we'd previously danced to DiscoShed at Latitude and loved them) and he did a fantastic job of following our arguably annoying brief of "not a typical wedding disco." We wanted the evening to feel more like a festival set full of indie disco, 90s VS 00s and as well as some classics and that's exactly what we got.
Our first dance was to You & Me Song by The Wannadies. We assembled a secret dance troupe (aka our unsuspecting friends who were coerced into this back at my Birthday celebrations in April) to assist us and had an absolute ball. In the lead up to the wedding I told everyone we weren't doing a first dance and they believed me. Probably the best acting I've done to date.
Away from the dance floor, the Photo Booth from The Mighty Booth was in full swing and being taken full advantage of whilst Monsta Pizza were serving up our favourite food group outside. We took it upon ourselves to name each of the options on the menu for the evening: The Aynhoe (Classic Margherita) The Groom (Spicy Chorizo) The Bride (Mixed Vegetables With Chilli) and The Persephone (Nicoise). The more ways to incorporate your cat into your wedding the better I say. S'mores were served over fire pits as a nod to all the evenings we've spent under the stars toasting marshmallows ourselves.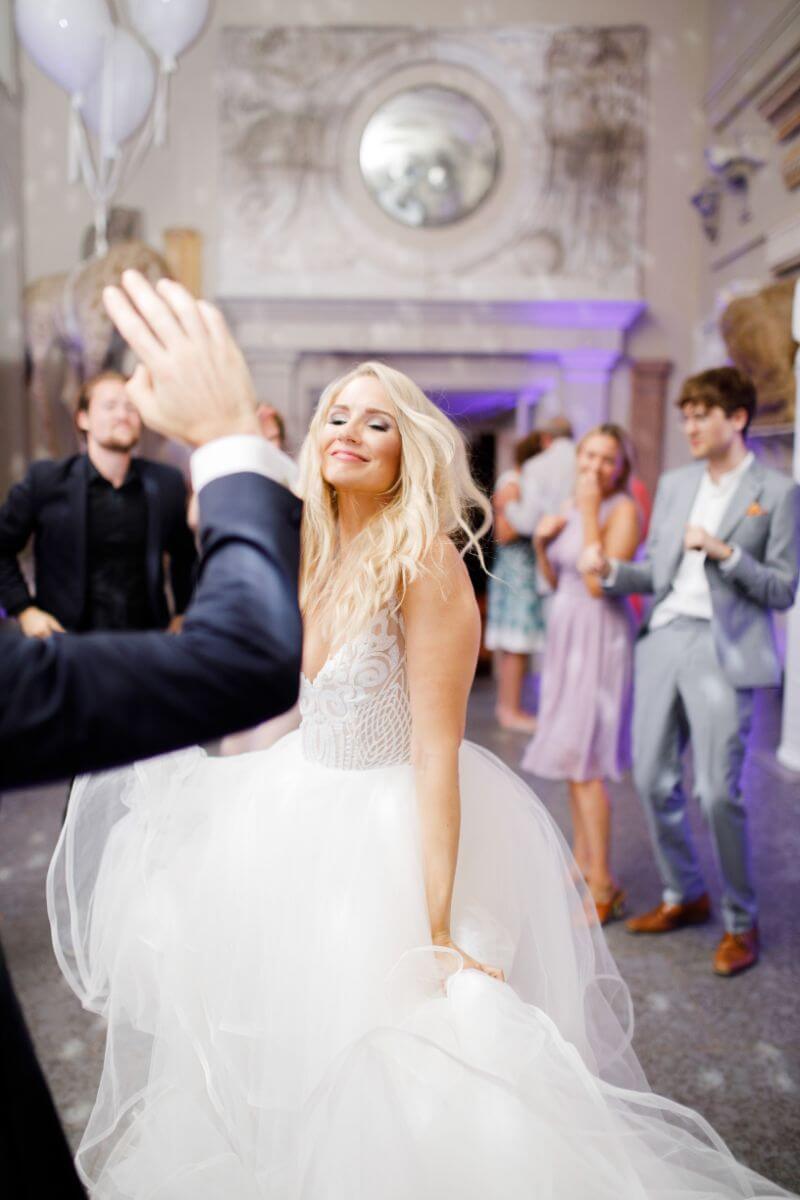 The photos ended with sparks flying but the party continued into the night. We danced. We sang. We ate another cake but this time of the cheese (and chutney) variety and I finally had my long awaited espresso martini. We descended underground into the secret club and drank tequila shots to the sounds of electro swing. There were photos on unicorns and songs played on the piano. By the time we went to bed I had been awake for almost 24 hours; if that isn't making the most out of your wedding day then I don't know what is.
We are grateful for more than I can even begin to type about but our endless thanks and gratitude have to go to Catherine and Andy who have so beautifully captured not only our day but our entire essence. I look at these photos and I see so much joy and laughter. I see Tom looking at me in a way that in undeniably perfect. I see friends I've known my entire life getting to meet friends from more recent years. I see people who travelled so far to celebrate with us getting to spend time with people they love yet hardly get to see. I see families bonding, friendship groups mingling and I see moments that I would have forever missed had it not been for these photographs. The pride, the tears, the excitement and above all, the love. Hugh Grant was right! It is everywhere. We may never have these people in a room together again but thanks to these photos, we can forever carry forward the memories we all made together over those magical days.
I could never picture our wedding. But maybe that's because the things that are destined to exceed even your wildest imaginings are better left to experience first hand.
Tom,

If you keep me safe, I'll keep you wild

If you keep me curious, I'll keep you still

If you keep me grounded, I'll lift you up

If you keep us focused, I'll keep us dreaming

Better together.

Always.

Forever.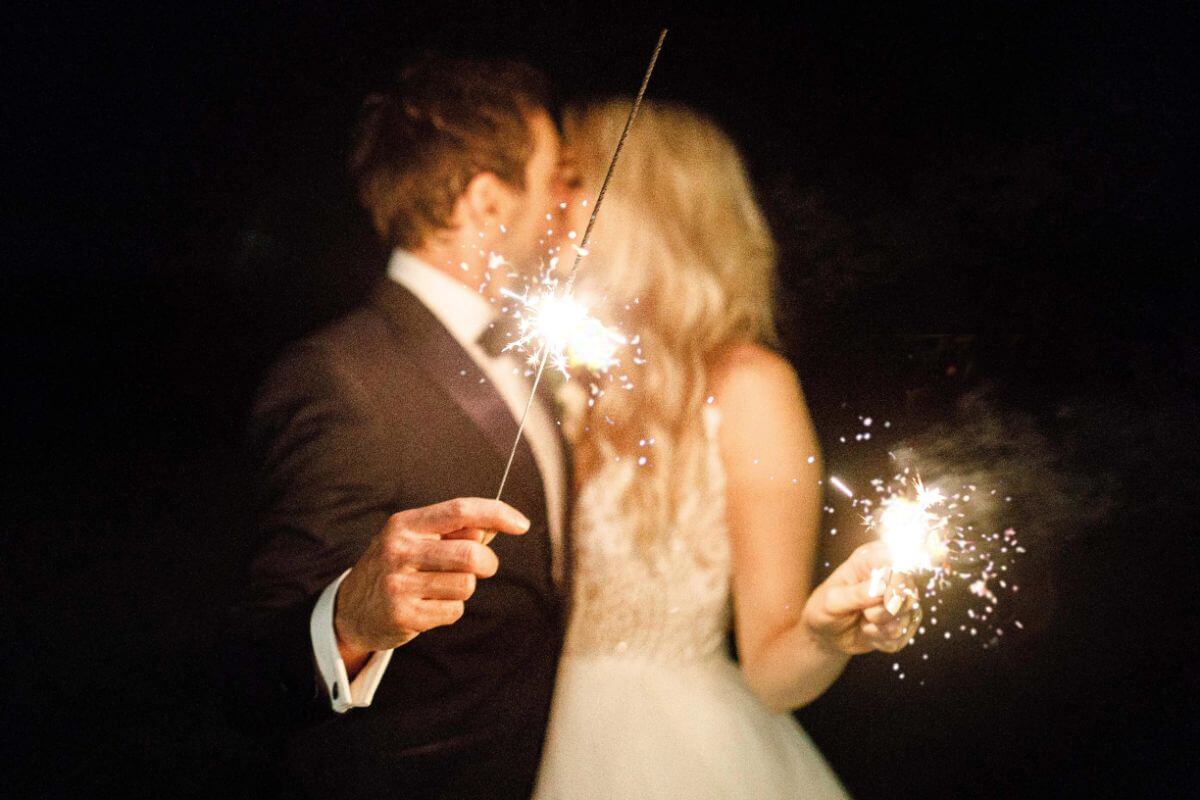 Featuring:
Shop the look