Travelled in May 2019
I have always had an affinity with the USA. A childhood spent getting lost in the world of Judy Blume novels, wanting to be the Sweet Valley triplet Elizabeth and Jessica didn't know they needed and wondering which of my friends would come in useful for our very own Babysitters Club probably has something to do with it. A product of tween Olsen Twin culture and the glory days of the Disney Channel meant that life to me had always seemed greener across the pond. Now as a 30-year-old in 2019 who appreciates the benefits of healthcare for all, a gun-free society and actually having someone qualified in charge of running a country, the greener grass suddenly seems somewhat decaying. Regardless, the allure remains as tempting as a Trader Joe's snack aisle and so the love affair with all things United States continues. Having fulfilled the goals of working at Summer Camp and living in New York, my American travels had only ever taken me up and down the East Coast. California has been my dream location to visit for as long as I can remember. Everything about the state seemed as exciting as my 90s dreams of finding the Claudia, Mary Ann and Stacey to my Kristy. Turning 30 seemed as good an excuse as any to embark on this long-awaited California road trip venture. From San Francisco to Santa Monica. One car. One fiancé. One lovingly curated playlist. Much like the remainder of this blog post, the rest was still Unwritten and we couldn't wait to begin. California: here we come.
Our 12-day California road trip itinerary looked like this:
Day 1 Land in San Francisco mid-afternoon. San Francisco PM.
Day 2 San Francisco
Day 3 Drive to Yosemite. Yosemite PM.
Day 4 Yosemite.
Day 5 Drive to Carmel via Monterey and Otters. Carmel PM.
Day 6 Big Sur Drive. Carmel PM.
Day 7 Big Sur AM. Drive to Malibu. Malibu PM
Day 8 Malibu.
Day 9 Drive to LA
Day 10 LA
Day 11 LA
Day 12 Fly to North Carolina (We continued this trip with a southern state adventure en route to our friends' wedding in northern Florida)
San Francisco
We flew into San Francisco and what we lacked in flowers in our hair we made up for with springs in our steps. We picked up our hire car from Dollar and drove into the city, stopping off to check out the view at Bernal Heights Park before checking into our hostel HI Downtown. Well situated with public parking opposite, the hostel was a fine choice for a simple base. We had a private room with a shared bathroom however next time I would seek out an ensuite option; the comfort of your own bathroom after arriving sleep deprived from a long journey is not to be underestimated. Please remind me of this going forward.
After fuelling up on the free hostel breakfast (hello blueberry bagels my old friends) it was off for a full day of exploration. It was a sleepy Saturday morning with heavy rains forecast thanks to some unseasonable wintery weather across the region. We took a route through China Town to head down towards Pier 39 and the first person we met whilst walking across town gave me his dogs to take a photo with. I could not have written a better start to any day if I had tried. Through Fisherman's Wharf we went and emerged into the most glorious assemblage of seals.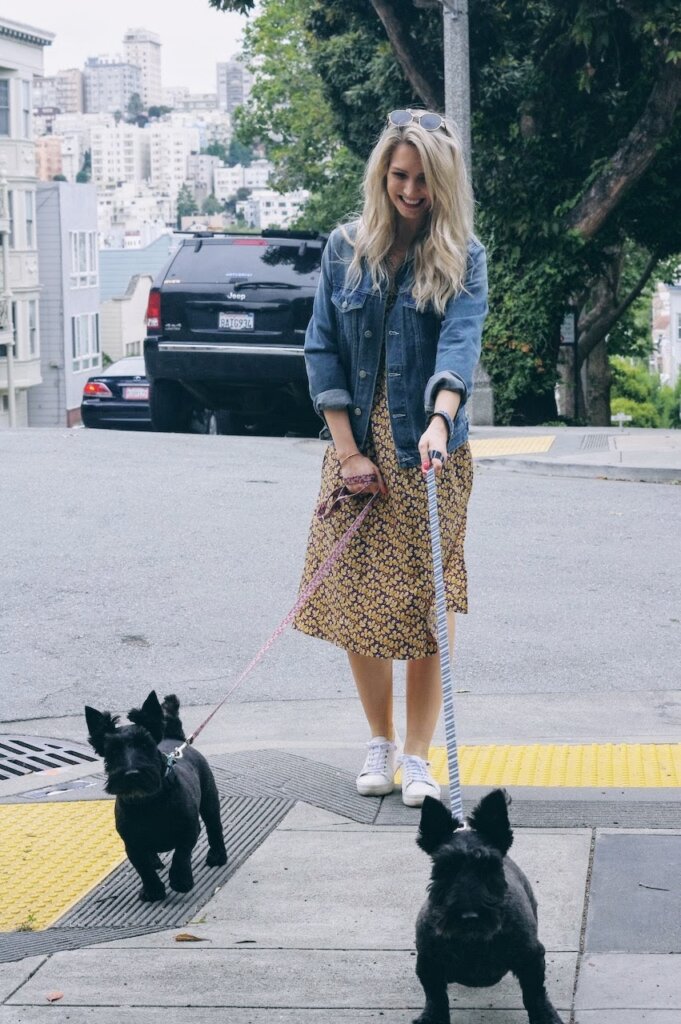 From seals to Sausalito, determined to beat the rain we rented bikes from Blazing Saddles and began the scenic ride out to the Golden Gate Bridge. Try as we might, there was no escaping the rain and when it rains in San Francisco, it pours. The cycle was a little more wet and wild than we had anticipated but the warmth of the first place serving Napa wine (Californian wine in California, a moment to truly savour) in Sausalito provided the respite we needed to regain feeling in all limbs. That location happened to be the Napa Valley Burger Company and I can thoroughly recommend a seat in the window to shelter from the rain. Also thoroughly recommend the Sausalito houses. Beyond beautiful even when being admired whilst cycling (hurtling) downhill in a rainstorm. Full of boutiques and bars, we left further Sausalito exploration for another, drier time and boarded the ferry back across the water.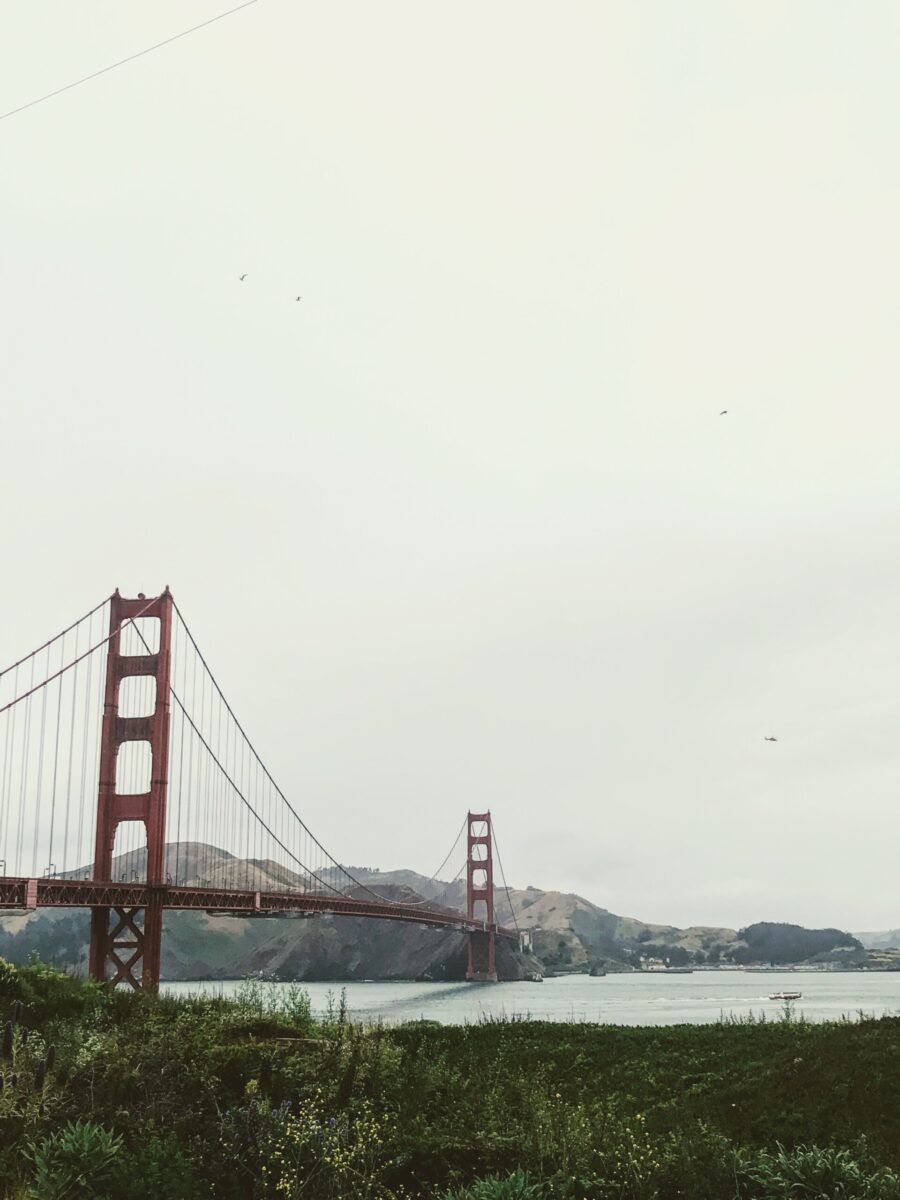 An afternoon of staying dry whilst eating all the food was the perfect antidote to the rain. We devoured fresh Greek food from Souvla before stocking up on baked goods from Mr Holmes Bakehouse. Their chocolate chip cookies are worth the visit alone. An all-important Trader Joe's trip to stock up on groceries for the days ahead rounded off our Saturday in San Francisco. A short but sweet taste of the popular West Coast city that definitely left us wanting more.
Yosemite National Park
The journey to Yosemite took us via In-N-Out (because California) and Walmart to purchase a sleeping bag, gold cutlery (absolutely not joking) and several other items I deemed essential for our camping escapade. As we approached the park, the skies got whiter and the scenery more dramatic. Snow was somewhat unexpected in May, but it did make for a glimpse into the winter wonderland of previous colder months. By the time we reached the renowned Tunnel View, the sky was blue and seemingly endless, spiked by the famous ridges and peaks of Yosemite's sensational summits.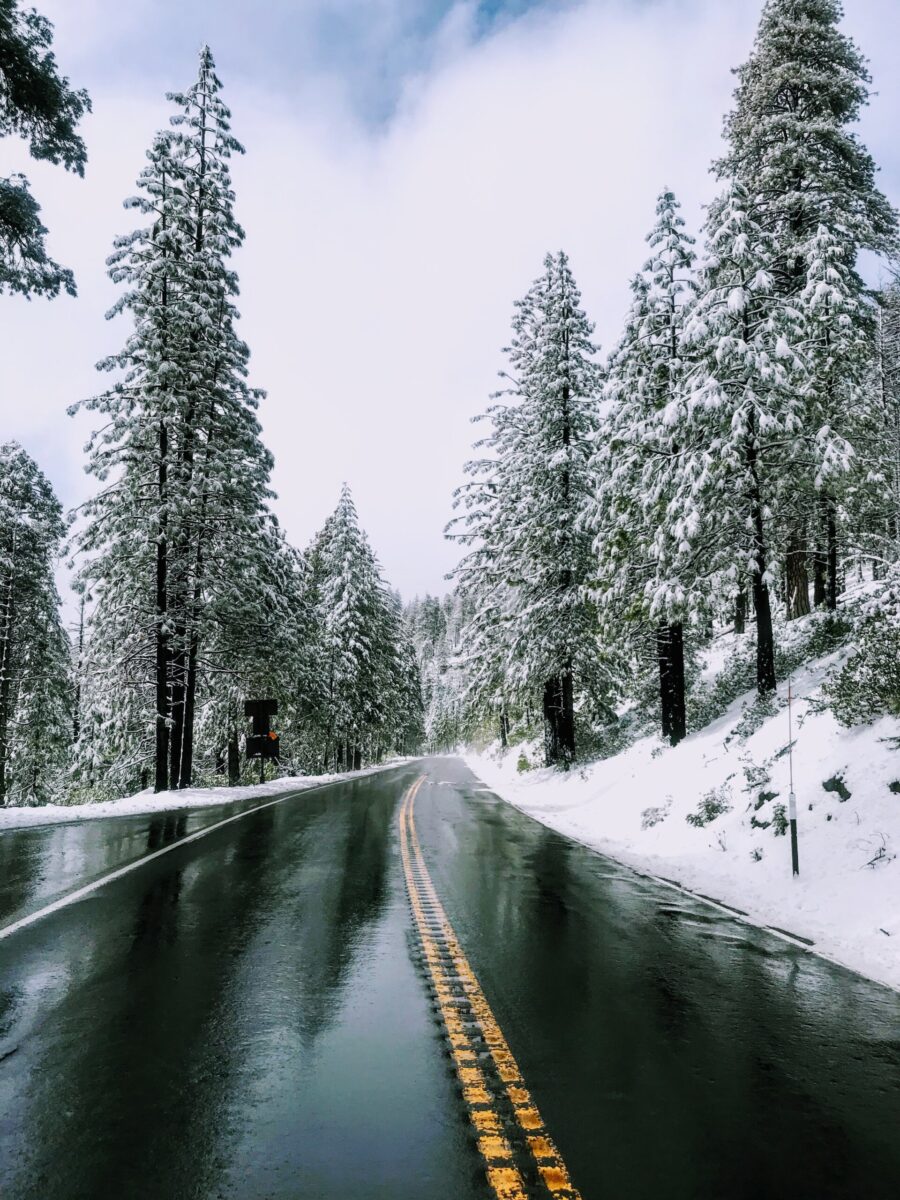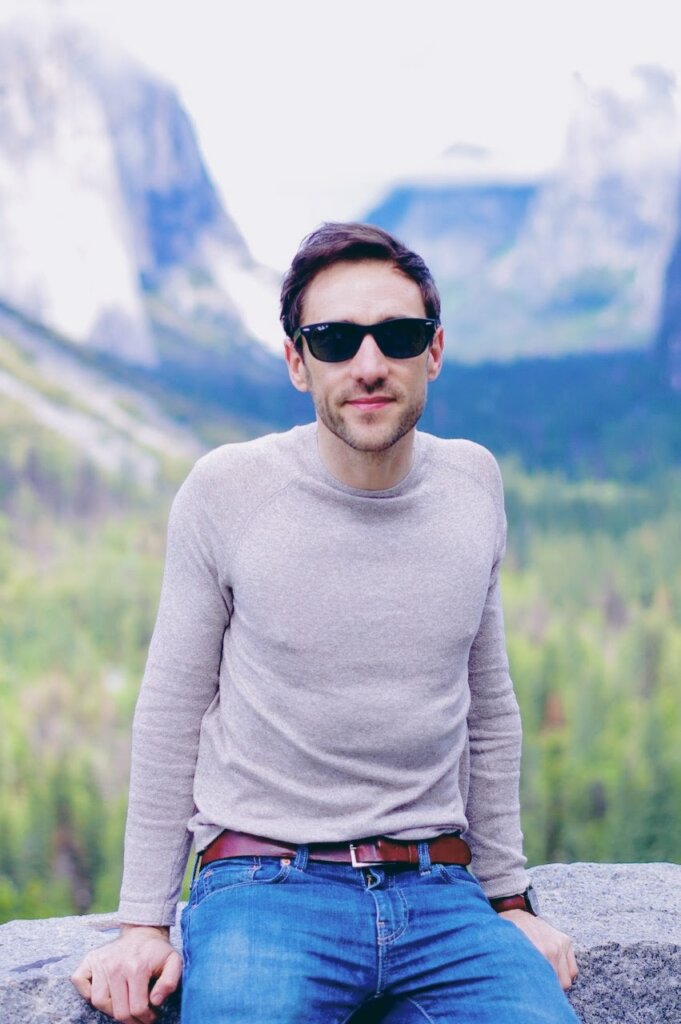 We soon made it to Housekeeping Camp and after a short wait, managed to check in to our rustic dwellings. The emphasis really is on rustic here. The pre-erected tent structures house one double and bunk beds and are three-sided with what can only be described as a "flap" at the front. Upon closer inspection, I surmised the only thing the flap was going to protect us against less than rogue bears was the elements. Luckily for us, and the cutlery, no bears appeared which was a small win as the temperature definitely was not on our side. We were very happy to have purchased our sleeping bag but as the degrees continued to drop, our stash of rented blankets (available from the camp for a fee) increased. Personally, I feel it's a little unfair to charge for blankets at a campsite that isn't even particularly cheap to begin with but in reality, the Housekeeping camp set up works perfectly if you can travel from home with all necessary supplies. Just be prepared to have to spend more money than the nightly rate if you're coming from abroad with nothing (other than gold cutlery).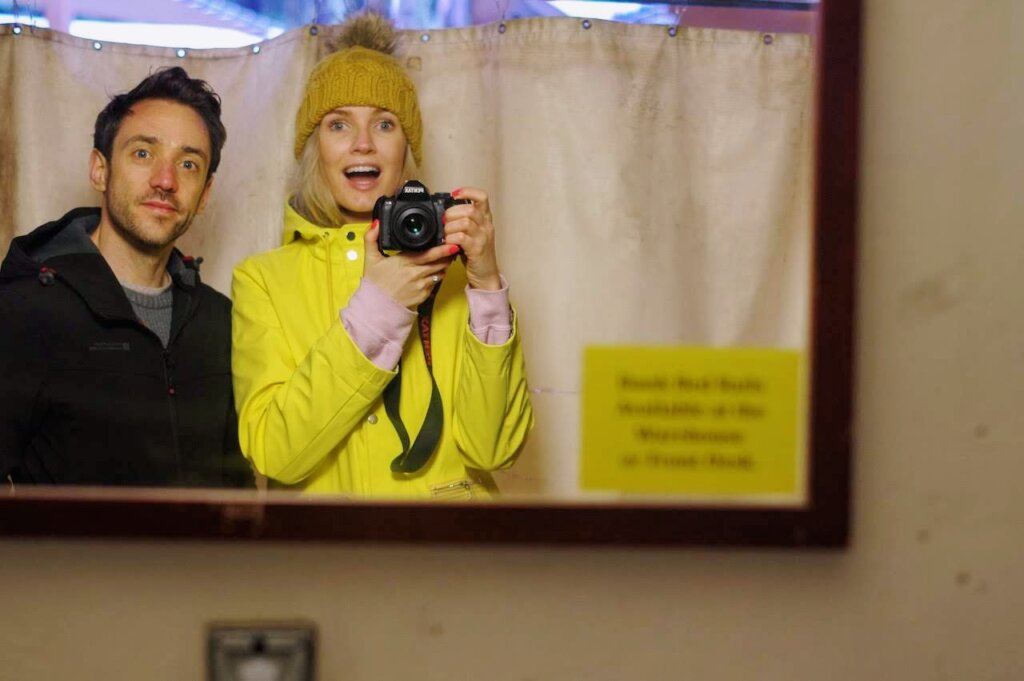 Just as we thought it couldn't get much colder, the rain started and we declared our Trader Joe's sponsored bar officially open. Our campfire dinner turned into a microwaved one (luckily a microwave is available for use on site) and we piled on literally all of our clothes to try and keep warm whilst watching episodes of Mozart In The Jungle. When I say I have never been so cold I am not exaggerating. The thoughts of giving up and finding a hotel were more tempting than the idea of a hot tub and sauna but we persevered and awoke to the most glorious blue sky. Thoughts of impending frostbite melted away. We could not have asked for a better forecast for our day of hiking and finally exploring the mystical park.
We had pre-planned our hiking route to do the Mist Trail up to Nevada Falls, picking up the John Muir trail on the way back down. We allowed for this to take most of the day with the inevitable photo opportunities and lunch stop. We left Housekeeping Camp around 9 am and were back checking out the nearby Half Dome grocery and gift store by 3.30 pm which was perfect timing. I could try and explain how stunning this hike is but it seems futile when the photos can do it much more justice. In short, it was one of those "best days ever" and immediately clear to see why Yosemite is such a world-class destination.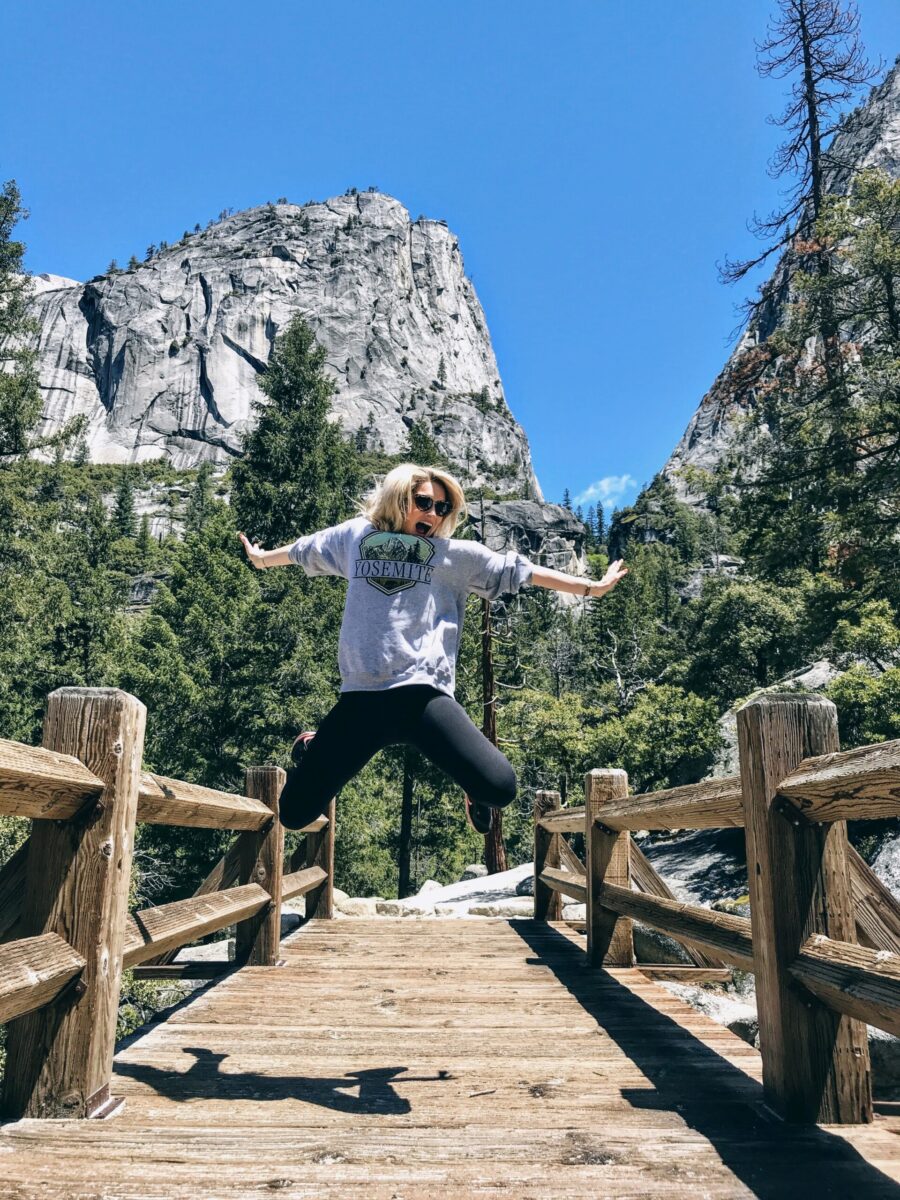 That evening, after a surprisingly enjoyable camp shower experience, we finally had our campfire under the stars.
On our drive out the next day, we went via the Sequoias of Mariposa Grove where more snow descended and we found ourselves in a scene straight out of Narnia. This was well worth a visit and although adverse weather meant we couldn't linger for as long as we might have liked, walking amongst giants was more than enough of a life-affirming experience.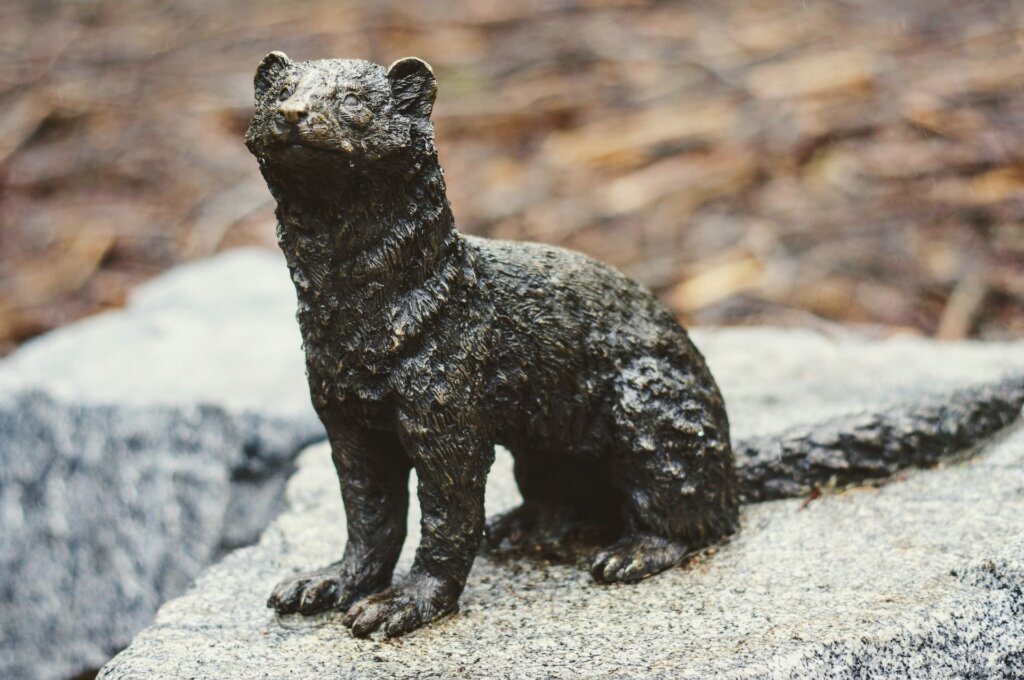 The striking scenery and unique nature of Yosemite is a combination that really does have to be seen to be believed. I honestly could have spent weeks exploring this part of the world. Albeit maybe in a slightly more insulated form of accomodation. I so, so hope this first visit is not to be our last.
Monterey County
The thing I soon fell in love with about California was how the scenery was constantly changing, evolving and surprising. From fruit farms and endless walnut trees to vast valleys and rolling hills. Frankly, it's an absolute travesty that LA gets so much attention when the real beauty of the state lies well beyond the city of stars.
Arriving at Moss Landing, Monterey County and getting our first real taste of the expansive Pacific Ocean just confirmed that the Golden State truly is worth its weight when it comes to landscape. Stepping onto the sandy shoreline we were met with wind and walked for a while, watching as the marine rescue team tried to save a dolphin in distress. Behind the beach and blissfully unaware of the dolphin's dire straits, the sea otters and seals of Moss Landing floated peacefully, swimming in and out of their river retreat as they pleased.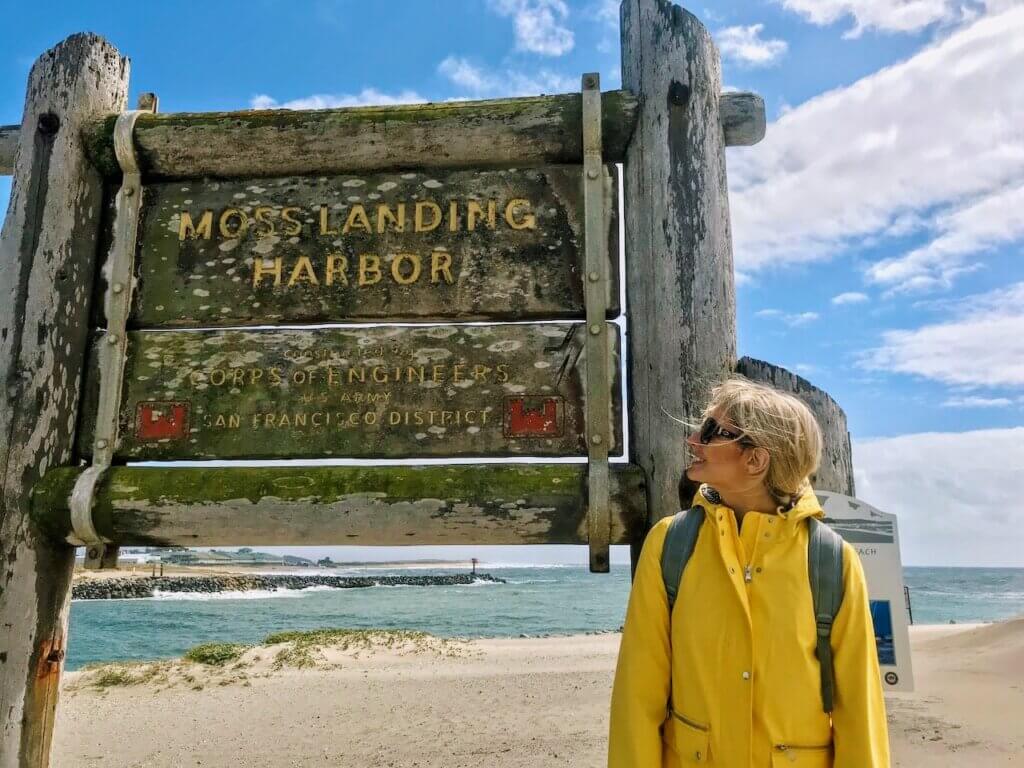 We explored Monterey, admiring the retro kitsch of the Old Fisherman's Wharf and blissfully stumbling across the kale-filled Californian farmers market of my dreams all whilst living out a Big Little Lies-based fantasy. After unsuccessfully trying to get a table at a few appealing looking options along Alvarado Street, we stepped into the rustic-cool interior of the newly opened Sur Burger for some much-needed fuel. Unsurprisingly, the quinoa-packed veggie burger was incredible and they had a PICKLE STATION which absolutely warrants capital excitement.
We left Monterey to check into our hotel for our stay in the area. The Hidden Valley Inn is situated in the Carmel Valley and whilst we chose it predominantly because it was one of very few that came into our budget of "not absolutely extortionate" it ended up being the ideal location. The rooms felt recently renovated and after nights of shared bathrooms in hostels and campsites alike, I had never been more thrilled with our traditional room set up. The Inn itself was comfortable and small with several rooms backing onto a communal pool. Breakfast was simple yet satisfying but the main draw is the proximity to the wine tasting rooms of the Carmel Valley. More on that later.
Knowing that our full day in the area was to be spent exploring Big Sur we got up early to make the most of the daylight. We also knew that we wanted to be back in Carmel to visit a winery or two, all of which close around 5 pm — something to definitely factor into a schedule. We drove along the 1 squealing at the beauty and trying in vain to spot whales along the way. This has to be the most scenic road in the world and the frequent viewpoints allow for plenty of chances to stop and take it all in.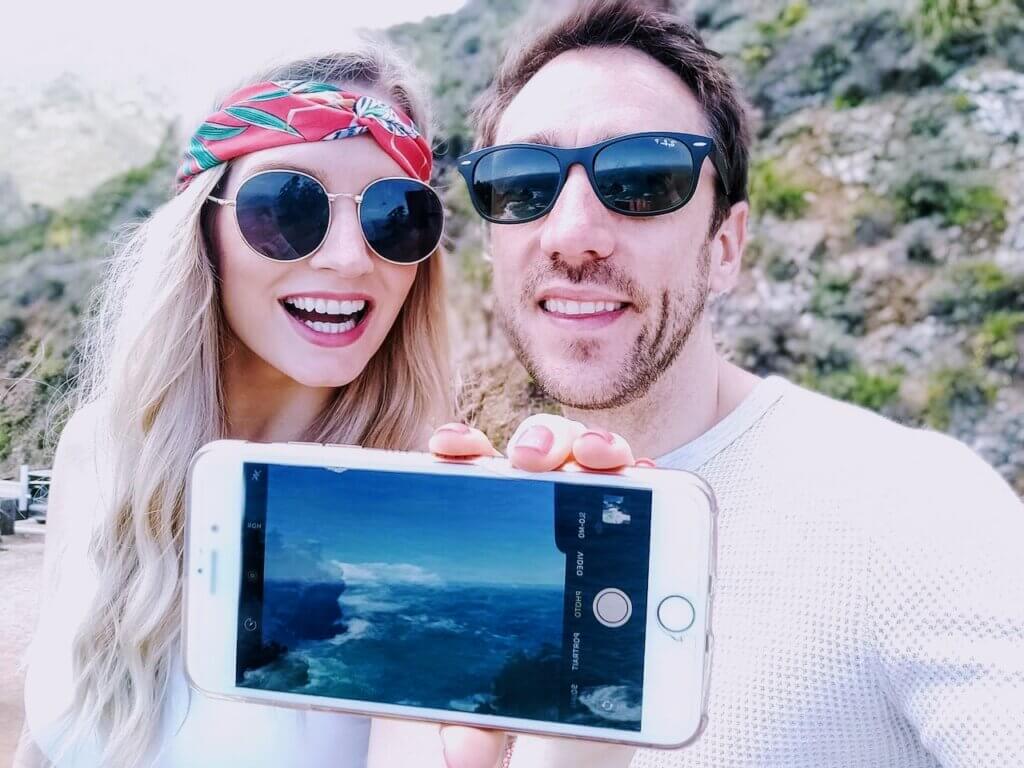 I didn't have a list of favourite bridges before The Bixby Bridge but now it firmly sits at the number one spot. We drove across to a Michael Kiwanuka soundtrack several times and whilst I'm sure the appeal does eventually wear thin, it delighted us every time.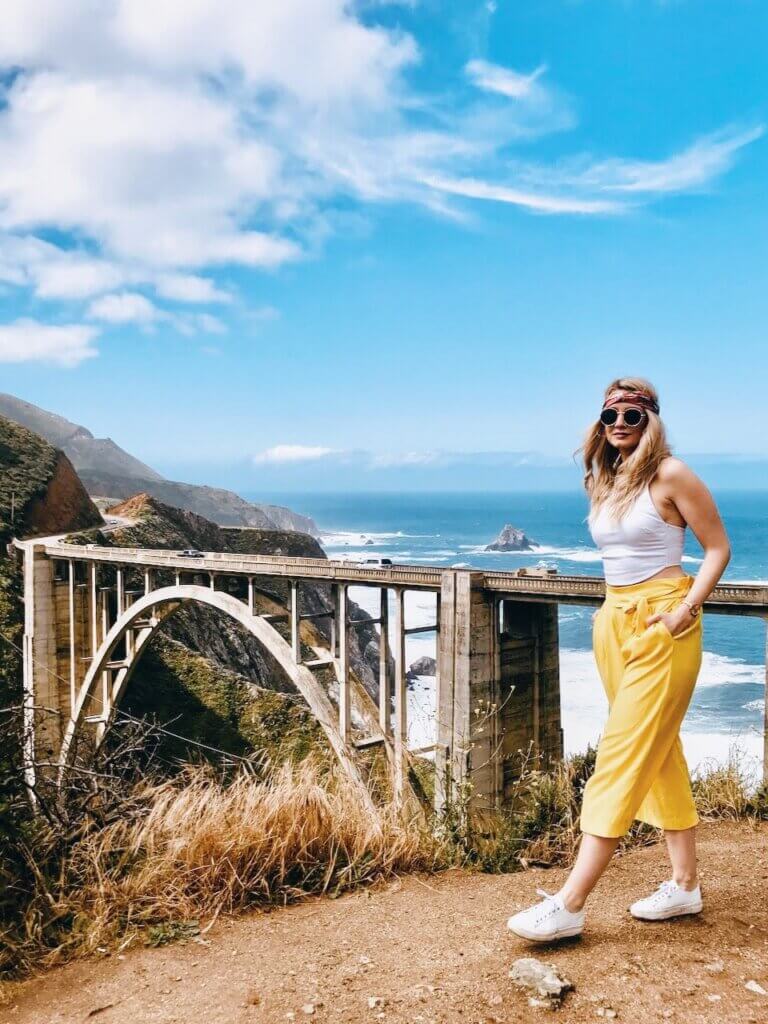 We drove down south as far as McWay Falls, knowing that the other points of interest along the route (aka, seals) we could pick up the next day as we journeyed onwards to Malibu. After heading north again we arrived in Carmel-by-the-Sea which, just so we're all clear, is where I'm fully planning to invest in a future cottage retreat.
The place is a visual symphony. The idyllic beach-side city has been modelled on a traditional English Village, or at least an American take on a traditional English Village. The cottages each have their own name which cannot be changed for fear of bad luck and the colourful rows of houses intertwine with soulful gardens and flower-filled streets. There are no chain restaurants nor street lights. The architecture is fairytale-like. The whole place could in fact easily fall into the type of twee most people would actively seek to avoid but there's a boho balance that is skilfully struck thanks to the combination of artistic residents and Norcal soul. As well as being super dog friendly, it's also a place where you need a permit to wear high heels. An animal-filled barefoot beach existence has never looked so good.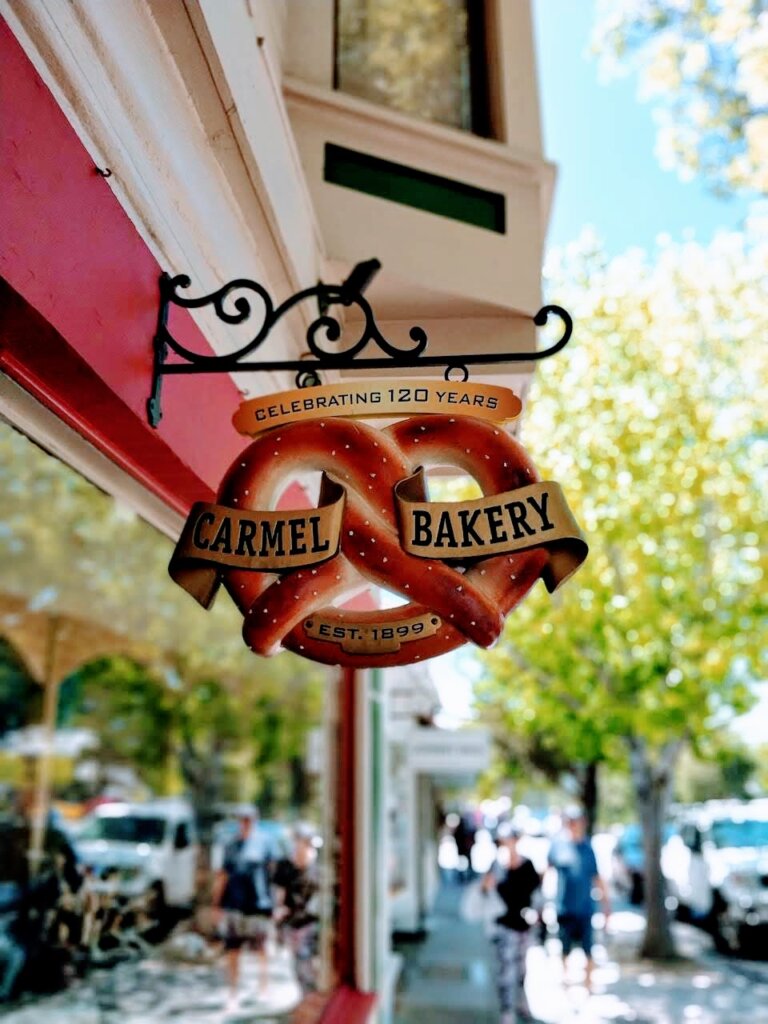 We made it back to the lodge for a quick change before walking down the road for the aforementioned and highly anticipated wine tasting. Maybe unsurprisingly, the first thing that was asked for was ID which, owing to the fact I was celebrating my 30th birthday, I didn't have on me and, seemingly as a testament to all my previous American U21 years of "not being allowed in", was refused entry. Fair enough. Tom (literally) ran back to the lodge whilst I waited solo outside a winery basking in not only the late afternoon sun but also my newly validated apparent youthfulness.
This pocket of taprooms is known as wine mile and hosts over 20 wineries, all within easy walking distance. If you think I'm already planning a return trip for my 40th Birthday to truly take in these sights you are absolutely correct.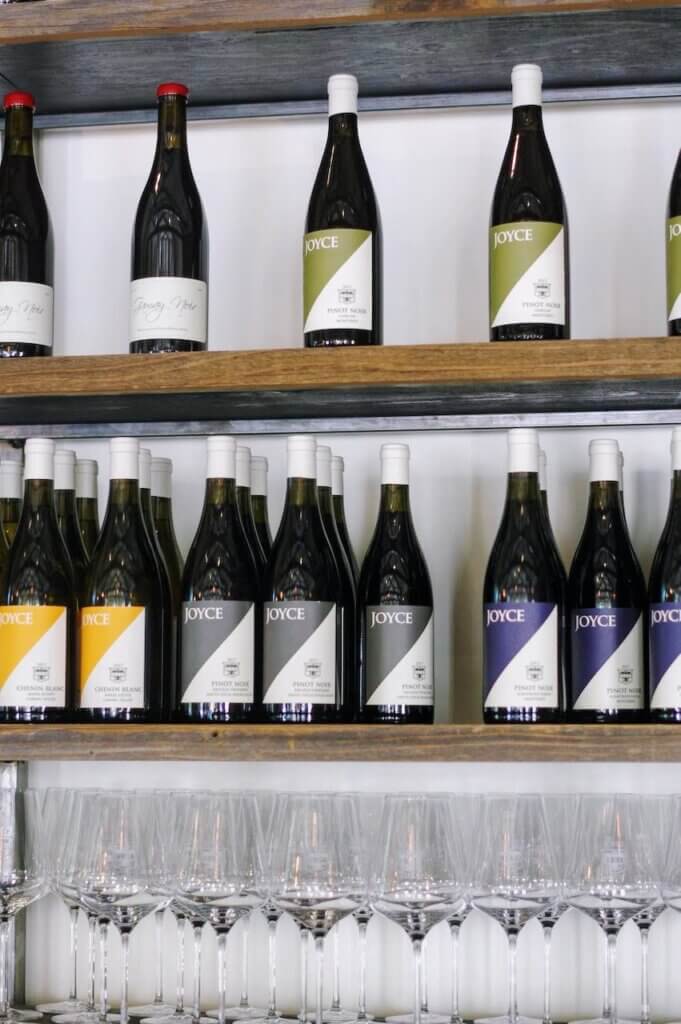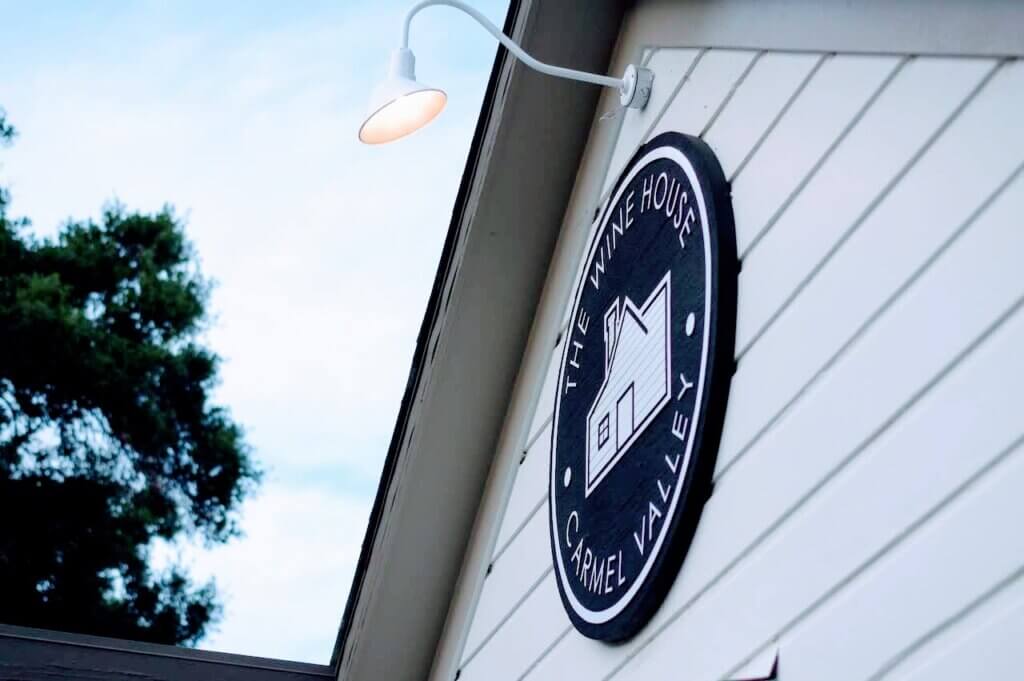 Once Tom and an ID had returned, we situated ourselves within Joyce winery and were introduced to an array of wines from the region. The barman and his dog (!) were delightful company and after our tasting was complete we set up camp at the adjoining The Wine House to appreciate the last of the day's sun and further local specialities.
Pleasingly, we had stumbled into happy hour AKA wine Wednesday AKA the day where all bottles are half price. Here is where we highlight a perhaps obvious fact that Wine Wednesday warrants more than a (delicious) salad to see you through. Do as we didn't and order all. the. food.
Before you can say "another bottle of Sauvignon please" we had made new local friends at a fire pit, discussed bucket lists, Patsy Palmer and eventually ended up in a dive bar across the road playing music from the jukebox, ordering drinks we definitely did not need and taking over the dance floor. Photos were taken. Instagrams were followed. I turned up with one denim jacket and left with an entirely different one.
As is sometimes the way, the best of nights made for the worst of mornings and let me tell you now that the only thing bleaker than those hangovers were the clouds rolling in from the ocean on the eventual drive down the Pacific Coast Highway the next day.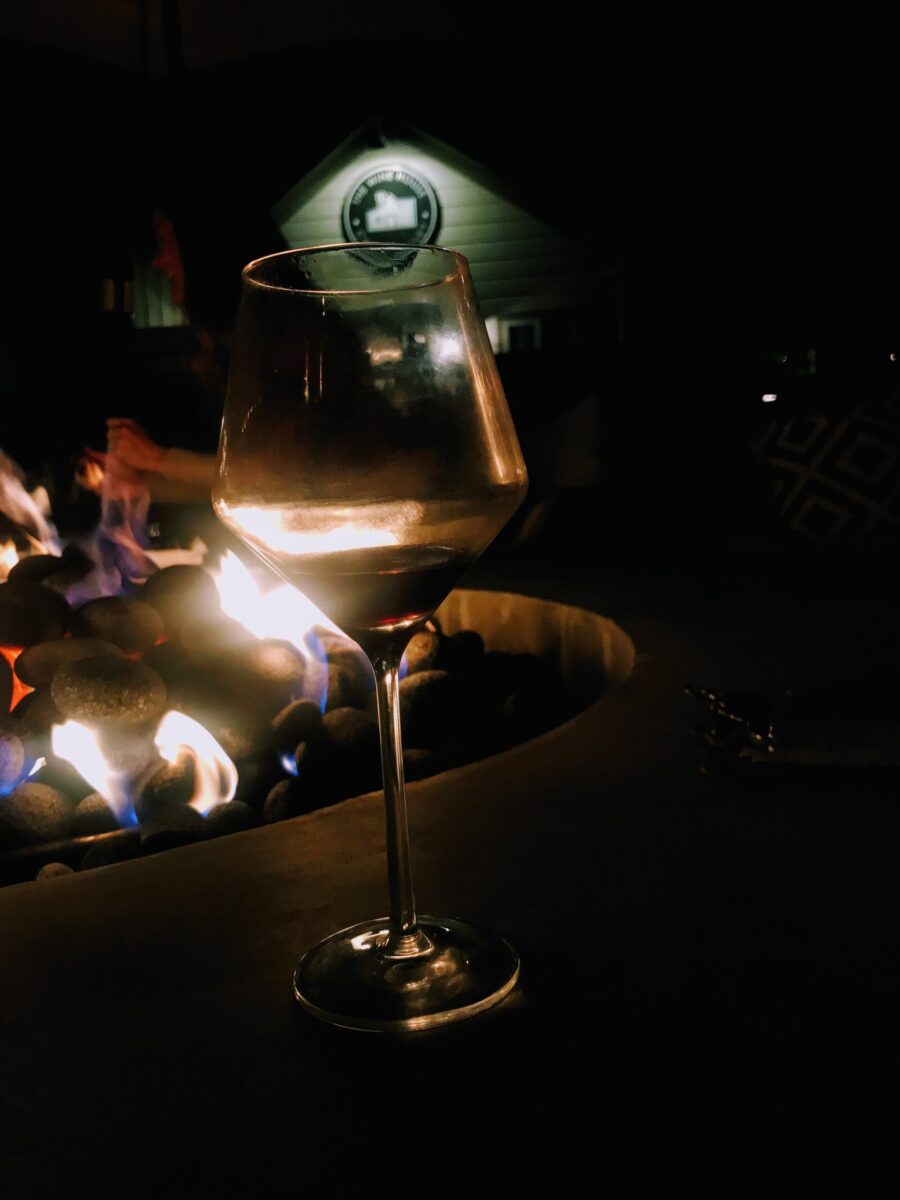 Wednesdays in Carmel Valley: home of fine wine and finer memories. The perfect bite of Californian village life.
The drive to Malibu was one of our longest; something that, along with the original denim jacket, we had failed to remember the night before. Honourable mention goes to the Starbucks dragon drink which singlehandedly revived me. There is nothing like a beach full of elephant seals to elevate your mood and the scene that we walked into at San Simeon was one of the greatest situations I have ever witnessed. Seals upon seals upon blubbery mass of seals. The boardwalk stretches along the beach and there are viewpoints aplenty for observing and admiring these almighty land slugs.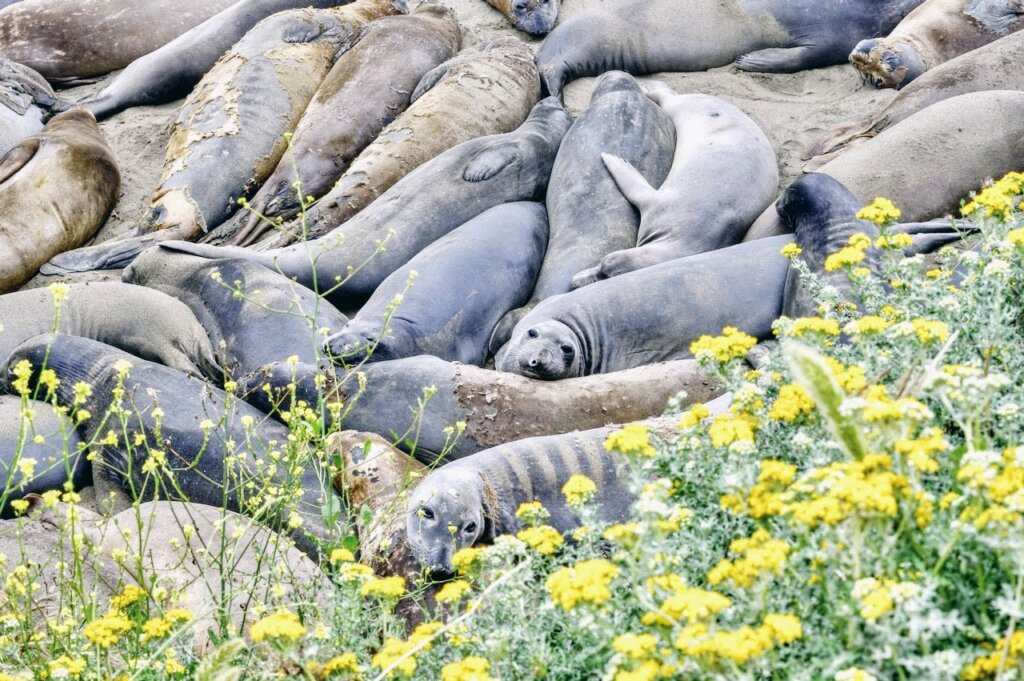 Malibu
We arrived in Malibu via the Trader Joe's in Santa Barbara where essentials were restocked and many avocados were purchased. Our Mermaid House Airbnb was even more beautiful than the photos could do justice, one of those satisfying Airbnb wins amongst the ever-present fear of room booking regret. The Spanish-influenced villa was set back from the highway and surrounded by fruit trees with a Pacific ocean breeze. Complimentary snacks. A Keurig. Bathroom complete with washer/dryer and a balcony that was made for morning coffees and late-night wine. The perfect dream house (apartment) for acting out all those 90s-Barbie-based fantasies.
We had one full day in Malibu so obviously first on the agenda was the beach. We headed to Point Dume to marvel at houses and hillsides alike. The sun shone brighter than it had further up north but there's something about that Californian air that remains the same. It's invigorating. If it wasn't for some key issues that include yet are not limited to a.) the general running and policies of America, I believe I would be a much better version of myself if I lived in California.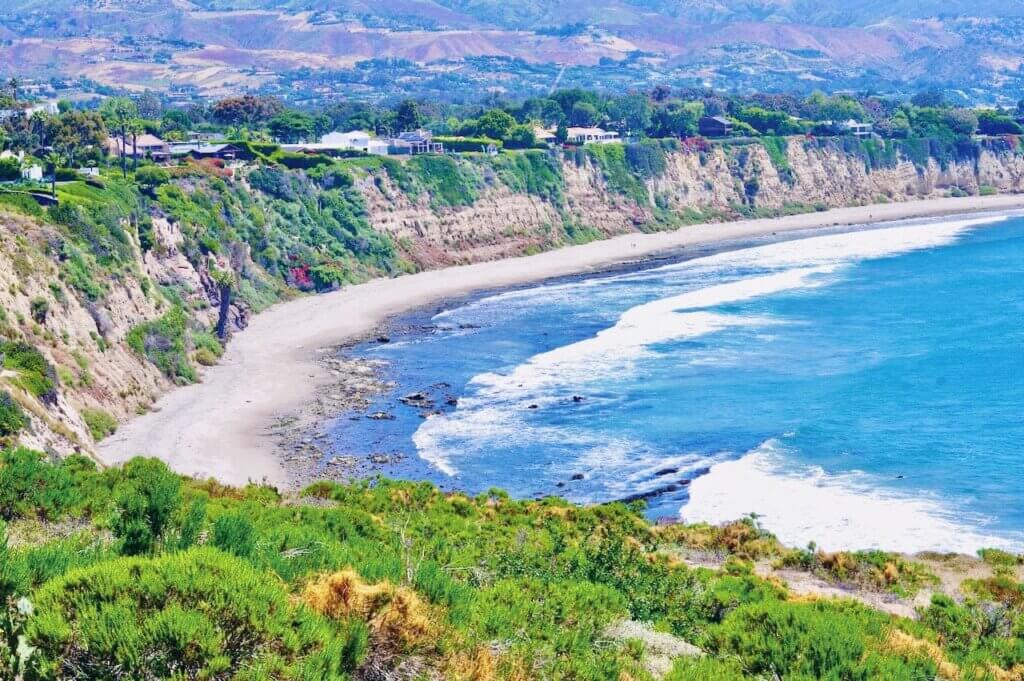 It was back to the house for a quick change before embarking on our main event — the Malibu Wine Safari. I first wrote about this brilliant concept back in 2015/16 and had been desperate to go ever since. Wine + animals + Malibu = my kind of fun and we better believe I was all aboard the safari jeep in my token hat to make the most of this So Cal experience.
The man, the myth, the legend: Stanley the giraffe. The lettuce leaves and photo opportunities were plentiful. The wine wasn't quite up to the Wine Wednesday Carmel standard but it was good enough and made all the better by being on an actual ranch with an actual giraffe in the middle of actual California.
We finished our dreamy Malibu day at The Malibu Cafe where some outstanding hummus and kale salad was consumed, garden games were played and people were watched. During our relaxed dinner, a group of sixteen-year-olds were celebrating a birthday at a table next to us. I naturally spent a long time wondering if they knew how lucky they were to be living their best lives that, for those brief moments of observation, resembled something straight out of one of my favourite teen movies. The Malibu Cafe isn't somewhere you're likely to stumble across but it's certainly worth seeking out. You could easily while away an afternoon here accompanied with a cold drink and warm sun. A little piece of quirky paradise hidden away in the canyon.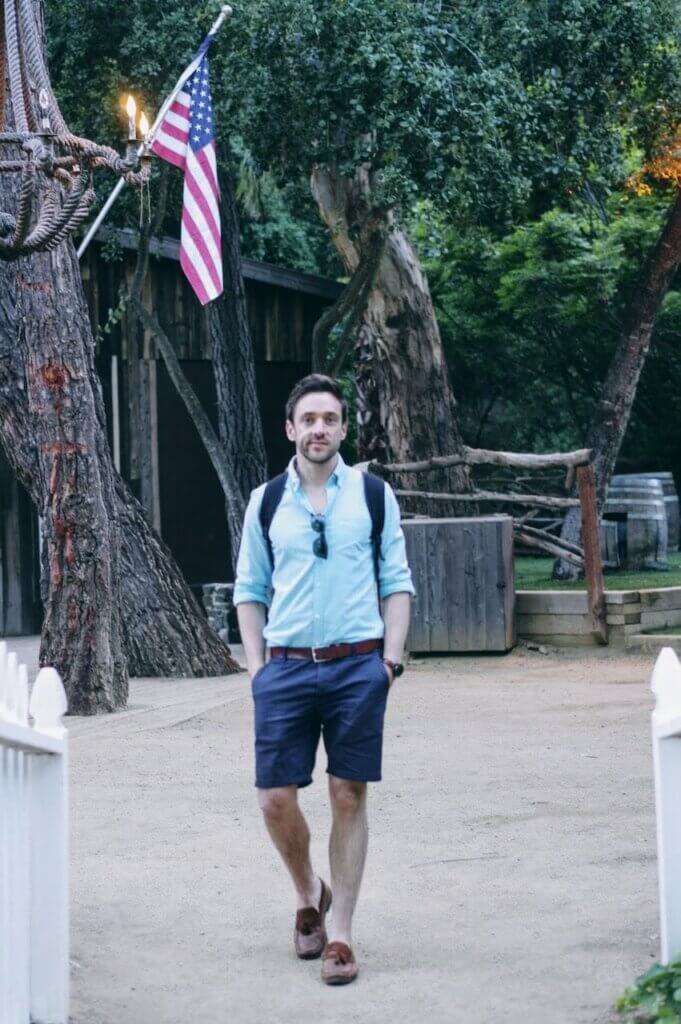 LA
Bidding farewell to Malibu, it was onwards into the bright lights and big city of LA. When I say I had dreamed about going to LA since I was about 13 I am not exaggerating. The Hollywood sign was my teenage pinnacle of exotic locations and something I wanted nothing more than to see in person. 30 year old me really hoped the first time I'd be in LA would be for work but nonetheless, arriving into the city of stars still provoked that air of inspiration and excitement (sprinkled with a healthy dash of pollution) that I had always hoped it would.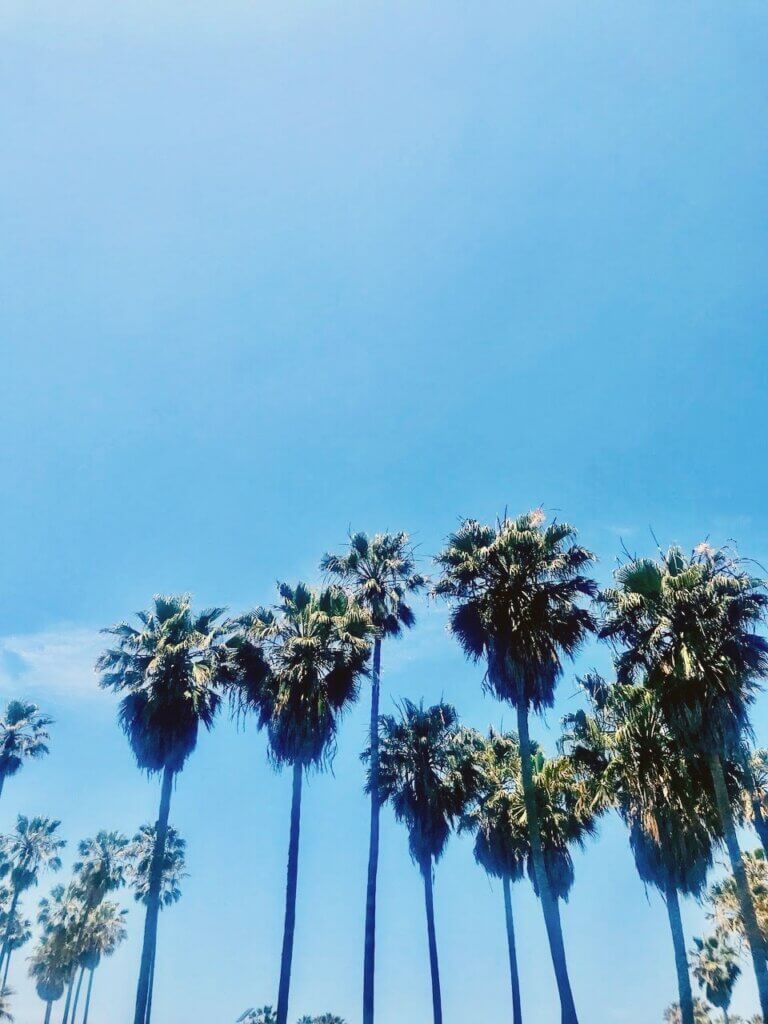 Our home for three nights was the Ambrose Hotel in Santa Monica. Considering how vast LA is, we had debated about which area to stay in and settled on Santa Monica mainly for proximity to the beach and all round aspirational neighbourhood goals. The Ambrose was an ideal base and made even better by their inclusive evening happy hour, incredible breakfast spread (breakfast bowls of quinoa yes way LA), pleasing mid-century inspired decor and complimentary electric car shuttle service. The staff were as wonderful as the inroom quilted dressing gowns and I wouldn't hesitate for a second to return in the future.
A sunny May morning made for the perfect time to visit vibrant Venice and whilst I was far from enamoured with the boardwalk, we soon fell in love with the endless palms, artistic aurora and bounty of Abbot Kinney boutiques. En route to the prominent shopping street, we stumbled across the Artists & Fleas maker market by pure, happy accident and I was thrilled to finally be able to purchase a token California macrame plant holder. Vintage clothes, dainty, gold cool-girl jewellery, homemade candles are all to be found in abundance amongst the markets and shops of LA; it was very easy to feel very at home. Abbot Kinney Boulevard is a must-visit, even if you're just there for the window shopping like we were. An endless supply of desirable facades line the street and taking it all in was entertainment enough. If you have the means/luggage allowance for a serious shopping spree, this would be the place to come.
I had wanted to see a show at Rockwell Table & Stage for as long as I can remember so you can only imagine my delight when I realised that the resident musical that was playing whilst we were in town was 10 Things I Hate About You AKA one of the best films ever. The in-house musical theatre company at Rockwell regularly performs musical versions of classic movies and this cabaret-style entertainment space is the perfect way to spend an LA evening. We actually managed to get tickets for basically nothing thanks to Goldstar which I had never heard of yet saw mentioned in Yelp reviews when researching the venue. Our original free seats were meant to be at the bar but we got moved to a table before the show started which was even more satisfying. California is not cheap so any ways to save money on this trip were much appreciated.
Evidently on a one-woman mission to become a walking stereotype within three days, our Sunday morning activity was none other than CAT YOGA at Crumbs & Whiskers. I have no words but plenty of photos and the fondest (and furriest) of memories. A better activity does not exist.
Once we had dragged ourselves away from our new furry friends and quite literally bought the Tshirt to remind ourselves about it, we went on a walk around the area and thanks to the recommendation of the Crumbs & Whiskers staff, visited the Melrose Trading Post flea market that was just around the corner from the cafe. A small entry fee went to the high school the market was hosted in and there was plenty to look at from arts and crafts to fashion and fast food.
We then continued Downtown to explore the The Last Bookstore. I love the concept of the place and the first floor gallery of artists is well worth checking out for souvenirs. The infamous book tunnel was less my scene and a far cry from the perfectly posed photos that make it to Instagram. The space is small and the crowds are plentiful, the rest of the store is much more interesting.
Needing fuel, we stumbled across Guisados; something of a Californian taco institution and happily worked our way through the menu. Did I order the Chiles Toreados? Absolutely. Did they try and warn me against it? Naively, yes. Was it delicious? Very much so. Did it later induce stomach cramps to rival the most aggressive of shark weeks? Tragically yes. I am a big chilli person and love nothing more than spicy food but I would happily never experience those stomach pains again…even if the taco truly was excellent and I probably (definitely) would be tempted to repeat eat. What a fun time.
The evening was spent in recovery at Hotel Happy Hour and then consuming lots of nice, cold, crispy lettuce, salad and kombucha at local Santa Monica Mexican spot Tocaya Organica.
It would not be a trip to LaLa Land without a hike and hike we did around Griffith Park which was as full of pleasingly active-wearing people as I had imagined it would be. Gorgeous views, great dogs and a variety of trails come as standard here. Next time we'd opt for a longer hike but there were plenty of shorter options to also choose from to appease all schedules. Those teenage Hollywood sign dreams all came true that day. A little more casual than 13 year old me had probably envisioned and perhaps not quite as renowned in the local area as we had hoped but regardless, we made it.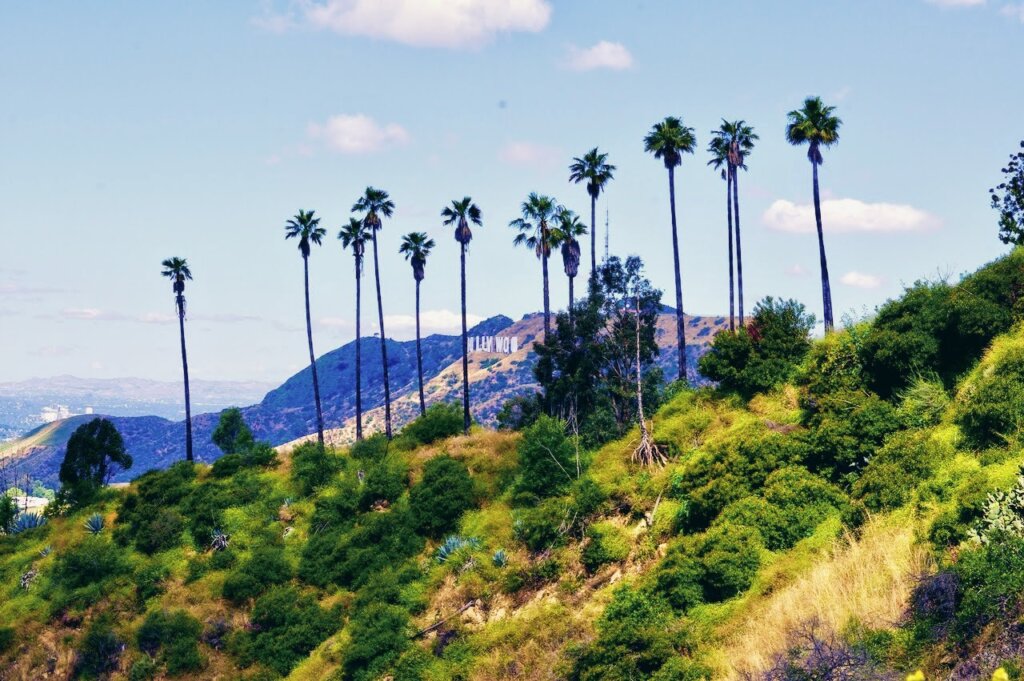 On a quest for a Farmers Market later that day we found ourselves at The Grove which wasn't exactly what we were hoping for but felt like an institution worth perusing nonetheless. The real success was finding the exact kind of affogato cones we had been looking to recreate for our upcoming wedding. Photos were taken and immediately sent back to the UK. The perfect coincidence. Away from ice cream and coffee, glossy shops and a good selection of eateries is always a fun time; Tom chose some truly American sized chicken from Fritzi Coop whilst I opted for Veggie Grill across the street as, judging from the name, it felt like a chain I should be familiar with. Uninspiring interiors but great salad feels like the fair review that no one asked for but I'll volunteer up anyway. I would have spent a lot of money here if they were around when I was living in NYC.
We spent our final evening back in Santa Monica taking in the pier at sunset before heading to the somewhat hidden yet openly chic eatery Elephante which had been recommended to us by people we had met at Rockwell earlier in the week. It was pretty much the definition of LA hip and I guess it's a good thing that we were profiled quickly enough for it to have been deemed something we would enjoy. The food and drinks were great but we happened to be there over a holiday weekend so the resident DJ was in attendance and, here comes something spoken like someone now truly in their 30s, the music was loud. This would be a great daytime spot, especially for the outdoor ocean views, and as the stars illuminated the city, we watched from above full of frozen cocktail and the happiest of memories from these incredible twelve days.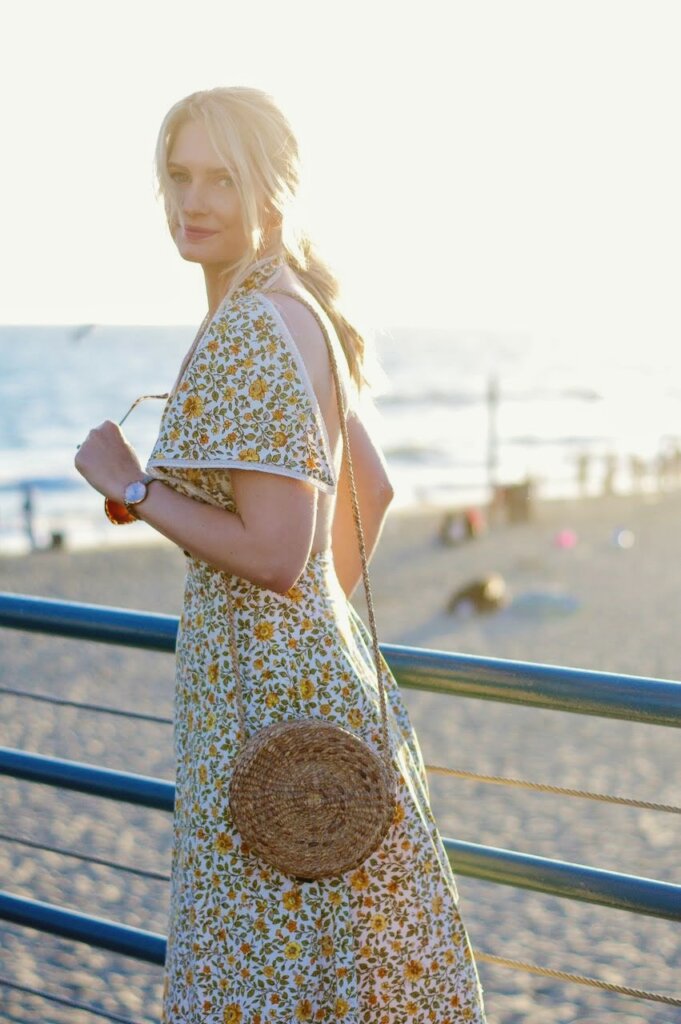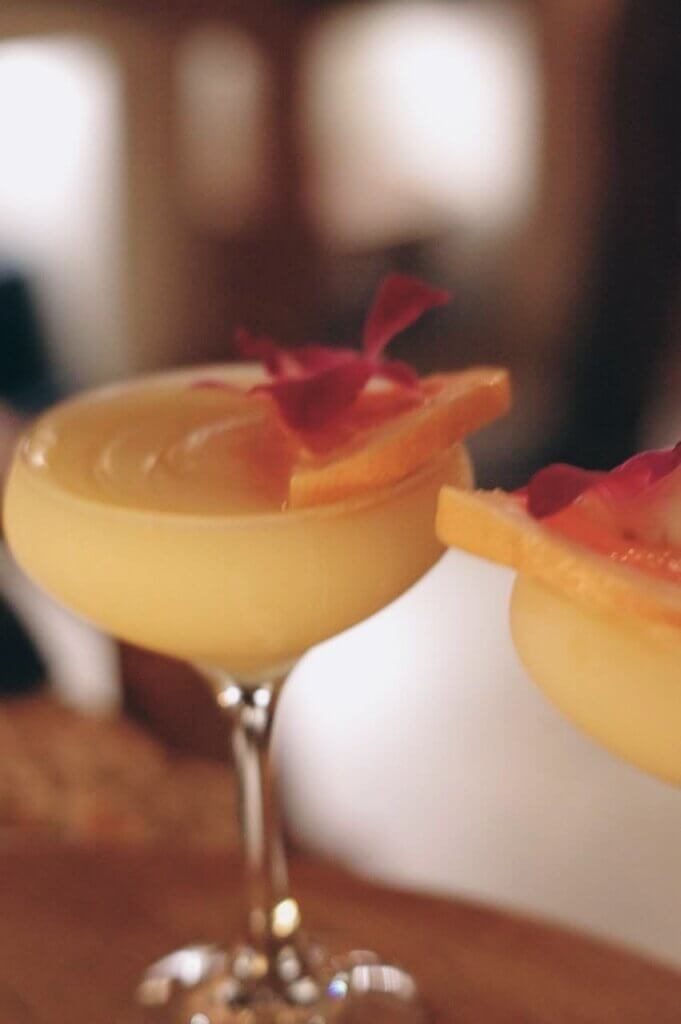 In short, everything's better in California.
Missing a flight from LAX probably wasn't at the top of my final California road trip to-do list but it happened the next morning and consequently felt a lot like ticking off another box in unofficial LA bingo. That flight, as it turned out, ended up being delayed and after the only dramatic scene I was getting in Hollywood anytime soon, we were rebooked onto it and once again set to fly East.
Los Angeles I'm Yours but the south was waiting. Four states and a wedding; the rest was yet to come.
Where we stayed
Shop the look