Having left Rome in the midst of a thunderstorm we couldn't have asked for a better juxtaposition of weather arriving into the most glorious of Spanish summer days. Before this we spent a tedious 3 hours in a minute departures lounge as our plane got  increasingly delayed throughout the day. The type of airport lounge where a minuscule bottle of water costs 5 euros and the only food available should really be served to you on the finest of rooftops with silver service for the price you're paying for it. Alas, the heat of Seville was suitable compensation and one car hire pick up later we were on our way out of the city, bound for the beach.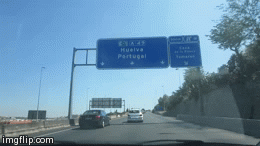 Naturally the first port of call along the way was a supermercado where supplies were gathered for the days ahead and much elation was had (by Tom) in amongst the aisles of iberico ham and other such meaty delights. Being a girl of simple tastes they had me at ice cream served in lemons & coconut shells. And the array on "fine" wine on offer for under 4 euros.
A quick (ish) drive took us through the fishing town of Huelva and later led us along the beautiful El Portil coastal road. Skies of blue and sands of gold with the occasional condo development nestled together in amongst palm trees and wooded shoreline. Having checked into our marble floored and super shiny Garden Hotel we ventured back out to the beach. Obviously plane delays had eaten into three precious hours of my allocated tanning time so we were adamant to make the most of the weather before the sun set. Turns out clear blue skies can also equal impressive wind speeds and the temperatures soon cooled. Having braved the breeze for as long as possible we went on a pursuit for tapas and ended up in the Spanish/Portugese tourist hub of Punta Umbria where little English was spoken and locals and holiday makers alike filled the high street; bustling in and out of the shops, eateries and bars on offer. A quaint Spanish equivalent to any small Cornish town.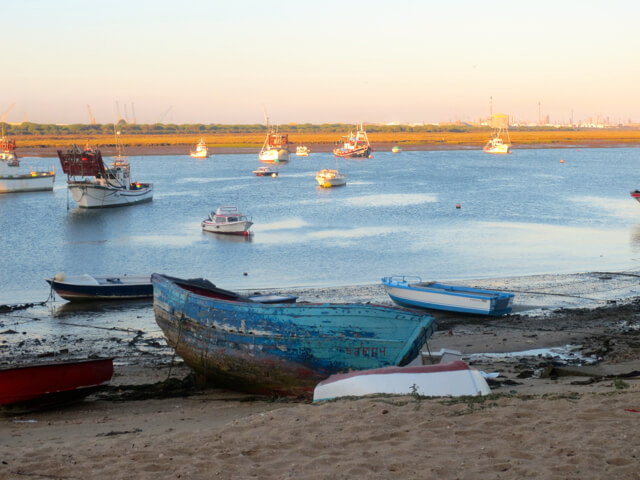 We were drawn to a restaurant proudly displaying octopus as its speciality and with all the Spanish A grade GCSE skills I could muster we made our way through the menu selecting a variety of familiar and unusual dishes. The food was incredible- the spooning shrimps (as we affectionately called them) were obviously fresh and perfectly cooked in what I can imagine was only olive oil and salt. Simply lovely.
The next day was an allocated beach/pool/hotel day and binge tanning was certainly completed with the inevitable British side effect of slightly red legs afterwards. We had the beach to ourselves for most of the morning which was a perk of being somewhere that was evidently more "local" than "tourist." As much as I love nothing more than a beach day it did feel strange after two weeks of constant exploring to be truly relaxing with no agenda. Sitting still soon became a challenge and although it was lovely to be in a real hotel with hotel facilities I did soon miss the rural Europe lifestyle we'd become acclimatised to.
Our final day before flying home was dedicated to all things Seville. We drove into the city and found some underground parking which wasn't quite as extortionate price wise as we thought it might be. We explored the city by foot, first stopping at the Metropol Parasol which is akin to a giant white spiderweb encasing the street below with incredible city views at the top. The admission was cheap and it's such a unique structure I would definitely recommend checking it out.
We walked along cobbled side streets, past crumbling buildings of terracotta and tile and found the infamous Eslava restaurant which I had been embarrassingly excited to visit. Tapas done in a contemporary style they've won multiple awards and for good reason. It's informal and getting a table proved tough but the food was worth it. Their Zucchini Charlotte was not only wonderfully named but perfectly delicious. If you're as lame as me when it comes to a weird interest in reading menus I'd recommend reading theirs online. Foodspiration a plenty.
Tapas and sangria happily ticked off the list we continued our own city tour in increasingly sweltering heat taking in the cathedrals, incredible Plaza De Espana and surrounding parks along the way. The city was empty and this can only be put down to the fact it's only idiotic tourists who would be mentally questionable enough to walk around in 40+ degree heat. Still, Seville was beautiful. Immaculately presented with equal amounts art history to classic architecture to modern day shopping and events- it's definitely somewhere I'd love to spend more time.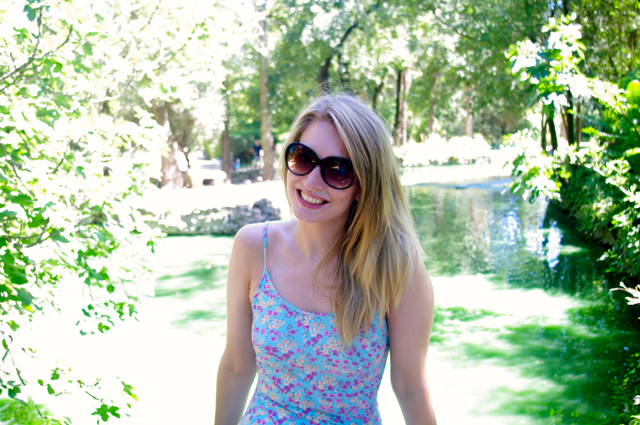 As the hours melted away into the summer heat so did the last day of our adventure and it was soon time to begrudgingly retire to the airport where our final journey home was to commence. Luckily this airport lounge saw lots more fun in the form of a world cup match being shown so the atmosphere around us was vibrant and very much alive.
As the sun set on Seville and this year's European journey we watched the world disappear beneath us as we rose up into the sky destined for London. Somewhere over the middle of Spain day soon turned to night and in what felt like no time we were at Stansted with that all too familiar "was it just a dream?" feeling hanging over us.
An unconscious dream it was not. In fact it was something of a conscious one. One where the memories will very much still be there upon waking and with any luck, be vivid enough to last and regale for a life time.
Places of note
Where we stayed- Garden Natural (Huelva)
Where we ate- La Pulperria De Barroso (Punta Umbria) Eslava (Seville)
What we did- El Portil Beach, Metropol Parasol ,Plaza De Espana
I'd love to hear your recommendations in advance of next year's InterRailing trip. If you've been anywhere amazing/have any good hints and tips (read- food/drink hot spots) let me know in the comments below! No tips? No problem. Say hi anyway.