The Southbank is arguably one of London's greatest assets and with the summer fast approaching there's more going on there than ever. Earlier this month we headed along to Campo Viejo's Streets Of Spain which brought a touch of Barcelona to the banks of the Thames.
Although this was only a weekend long event I still wanted to share some of the photos and generally rave about how spoilt we are for events in London. Streets Of Spain was free and along with a wide selection of food stalls there were also bars and a DJ with ample spots for people watching watching thrown in on the side. Tom and I met my brother, Sebastian, there and between us we felt it was only right to sample as much as possible.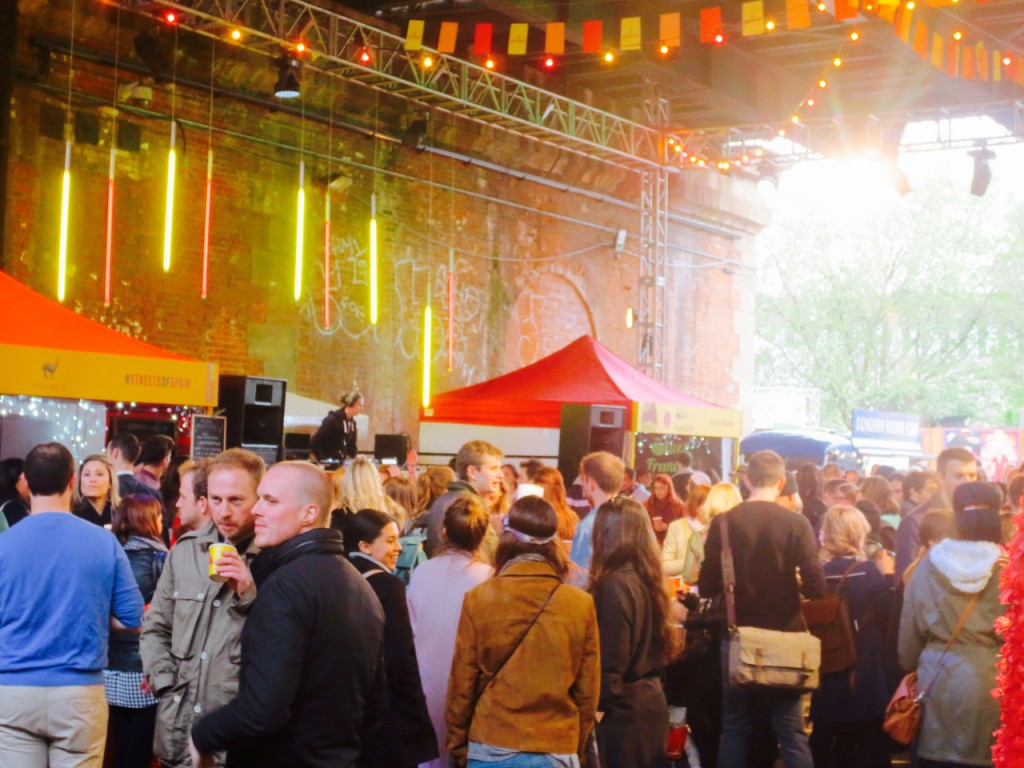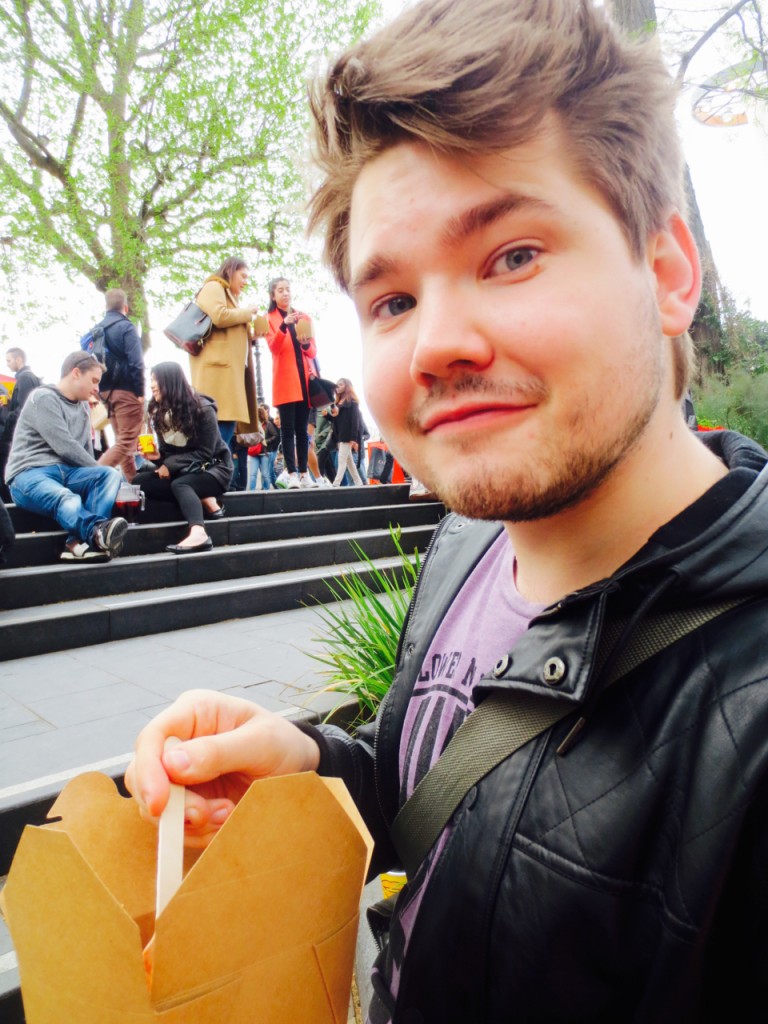 First up- meatball salad box. I'm sure this has a much better official name but regardless, one happy customer.
One prawn and one meat based wrap. Excellente.
The poor people from Tiberi hugely underestimated the popularity of their stall (/patatas bravas.) Without really intending to we ended up queuing for 40 minutes before we got to the front of the line by which time the croquettes, and the wine getting us through the queue, were long gone. They seem to frequent the street food scene quite often so I'd definitely look out for them in the future…and next time make sure I was first in line.
Streets Of Spain has become an annual thing so I'm sure it will return next year given the evident success of the event this time round.
If you're in London this summer make sure you check out the masses of events at the Southbank Centre.  One of my favourite haunts in the warmer months remains to be Udderbelly– the giant purple upside down cow with a wonderfully manicured beer garden and all round great atmosphere. For all the latest news on Pop Ups and general openings I'd also recommend signing up to The Nudge– this is by no means sponsored, I just love their emails (/secretly envy how they seem to know all *the* places to go) and trust their suggestions.
I'm missing three weeks of London summertime this year in favour of European sightseeing so need to get as much in a possible whilst I'm around. If you have any must visits do let me know in the comments below!