Some people hate sharing food. I am not one of those people. I love nothing more than relieving food envy by sampling other people's breakfast/lunch/dinner/snack (occasionally asking permission first) so restaurants that encourage my favourite "sharing is caring" mantra go down very well indeed. Dishoom is exactly that type of restaurant. Billed as a Bombay cafe they have three branches now open in London and having just won the prestigious Yelp best restaurant award it will no doubt be set to open up further establishments in the future. We were looking for a pre theatre dinner last week so decided to venture along and see if we could beat the queues to get a much sought after table inside.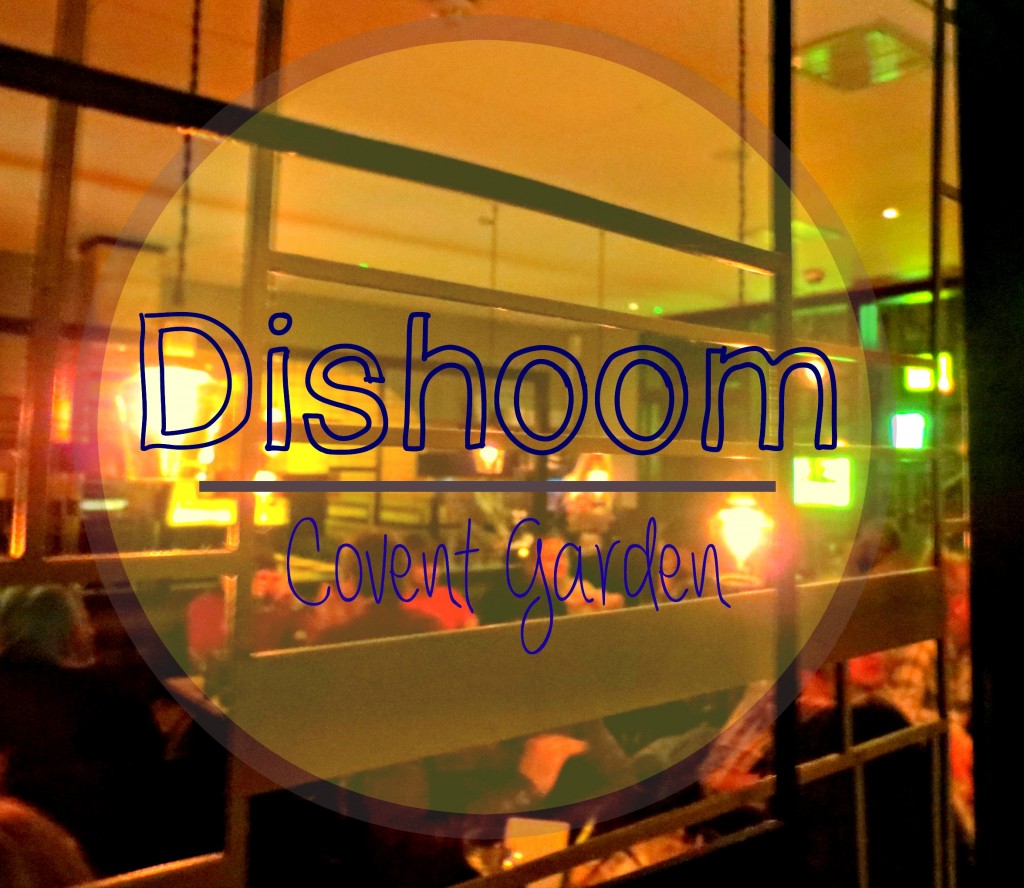 Now apparently you can book pre 5.45pm online otherwise it's just a case of turning up and adding your name to a waiting list (unless you're in a group of 6 or more in which case reservations are possible all evening- yay). Luckily for us we didn't have to wait too long and were efficiently seated at the bar downstairs for no more than 10 minutes before a table was ready. Now when I say "efficiently" I really mean efficiently. Their FOH system is incredibly impressive communication wise with staff on hand at every new opportunity to greet/seat you.
The interior is polished in a rustic way and the menus are full of choice. Having opted for a carafe of wine (purely for time restraints it seemed more viable than a bottle…and who doesn't love a carafe) we were then shown to a table and talked through the menu. Having perused the options available to us whilst waiting we had already decided what to order but the waitress was very thorough nonetheless and successfully convinced us to add an extra bowl of Raita which we definitely didn't need. So snaps to her.
We chose a selection of dishes which was no mean feat- everything looked/sounded/smelt amazing. Sensory. Overload.
This was my favourite- the Pau Bhaji which is described as being a mashed bowl of vegetables with a buttery pau bun. The description does't do it justice. I could happily live off food like this for weeks. In this instance the whole sharing plan really backfired.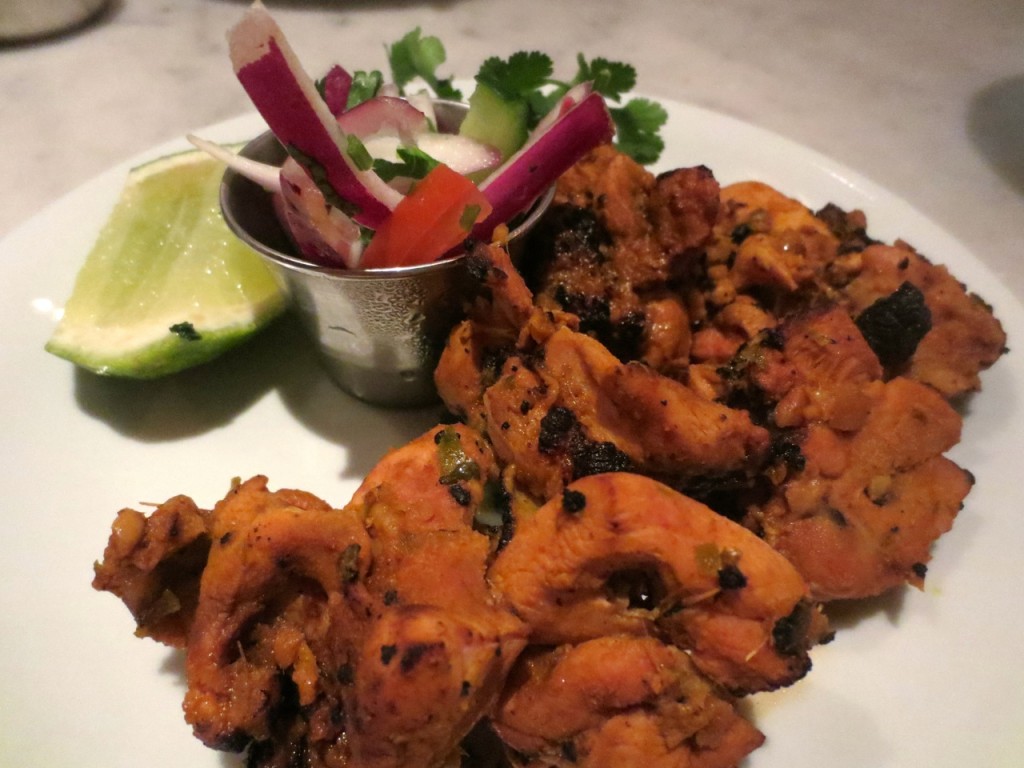 Alongside it we had Chilli Cheese Toast (because hi three of my favourite things in one sentence), Chicken Tikka, Gunpowder potatoes, Vegetable Biryani and the afore mentioned upsold Raita. For two people on a time limit this was a really perfect amount. Next time I think we'd leave out the Biryani as it wasn't quite as vegetable based as we expected and the rice/potato/bread combo always makes my stomach cry a little inside. Everything else was excellent though- especially the chicken. 

The food came out impressively quickly which meant we had plenty of time to enjoy it without permanently clock watching which is always the worry when you're on a 7.30pm curtain up deadline. I'd definitely recommend Dishoom for a quick bite to eat as well as a more luxurious meal. Their breakfast menu also looks pretty tempting making it the perfect London eatery regardless of time or occasion.
For once this is a much hyped restaurant that really lives up to its praise- I'm certainly looking forward to bringing my family here in the near future and introducing them to an authentic taste of Bombay in the heart of Central London.