Covent Garden has always been and will probably continue to be my favourite part of London. From the bustling Piazza outwards into the streets of Soho and the lights of Theatreland there's a wealth of places to eat, drink and certainly be merry. Rightly so the area is often overflowing with tourists however within a few minutes of walking time there are plenty of places to frequent that feel a lot more "London" and a lot less "Leicester Square." If you're looking for such an area allow me to recommend Seven Dials where, conveniently, a group of us gathered a couple of weeks ago. A pre wedding celebration of sorts for two friends we began at Earlham Street Clubhouse before heading to Pix Pintxos. A taste of America and Spain all in one night? It was as great as it sounds.
Earlham Street Clubhouse has been open for a couple of years now and I've been several times. Their pizza and general set up is great; full of 90's prep with snapbacked bar tenders and red solo cups complimenting the whole affair. This time round we positioned ourselves at the bar for a pre dinner drink which in turn lead to sampling the majority of the cocktail menu. What? It was Happy Hour. And research. It's all in the name of research.
Firstly If you're planning on going for anything other than "a pre dinner drink" I'd recommend reserving a table- we went on a Wednesday night and most were already booked up. Their cocktails are great value at £5 each during the 5-7pm happy hour each day. My favourite was the Smooth Criminal (which I had without the cream)- something of a light, alcoholic, strawberry milkshake. Lovely.
Moving on across the road we met with the rest of our group and took our seats inside the bustling Pix Pintxos. I had recently read about the trip The Hungry Swans had taken here which inspired me to suggest it when we were trying to choose a great restaurant. It's tapas Barcelona style where the food is positioned on the bar and you help yourself to as many/few plates as you like. The price of each tapa is indicated by the size of the cocktail stick poking out of it (small- £1.95 or large- £2.95.) You then collect all your sticks in a jar on the table ready to pay at the end. Simple.
I opted for an array of tiny temptations including the beetroot salad (excellent) the patatas bravas (excellent) seared tuna (excellent) aubergine (excellent) and salted cod (excellent). I don't think you can go wrong here. Everyone was incredibly impressed with the standard of food although when we arrived there wasn't quite the selection as there was about 30 minutes in. Only a small issue though. Who says you can't have dessert and potatoes at the same time?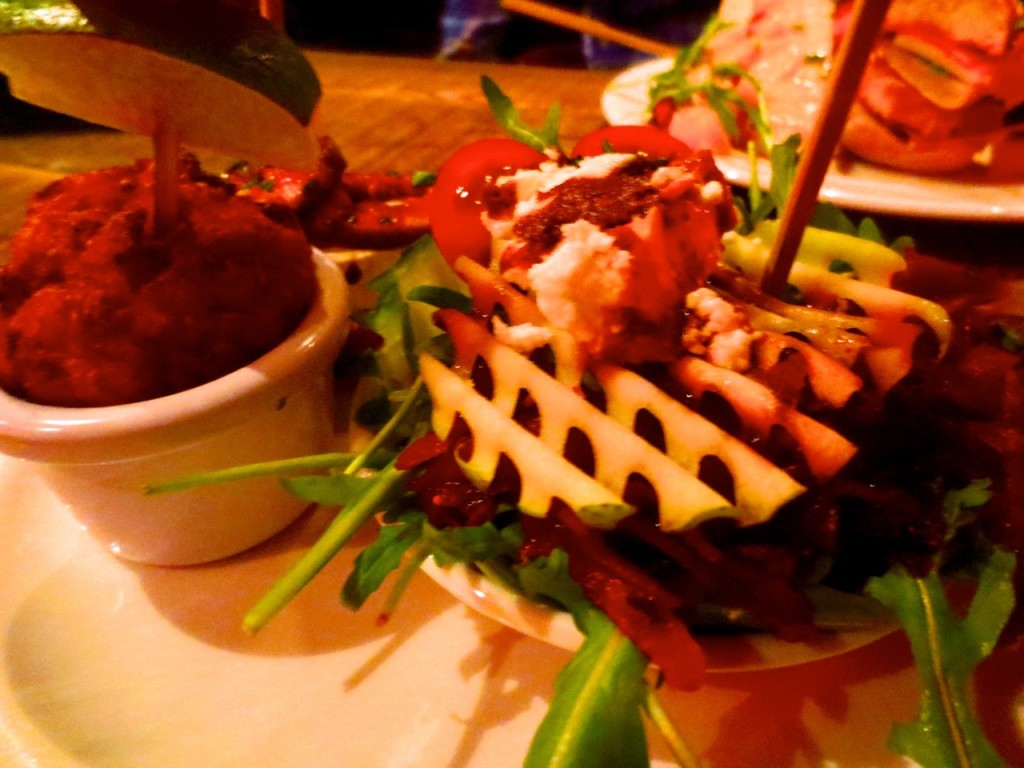 Book a table if you can. It's definitely worth it.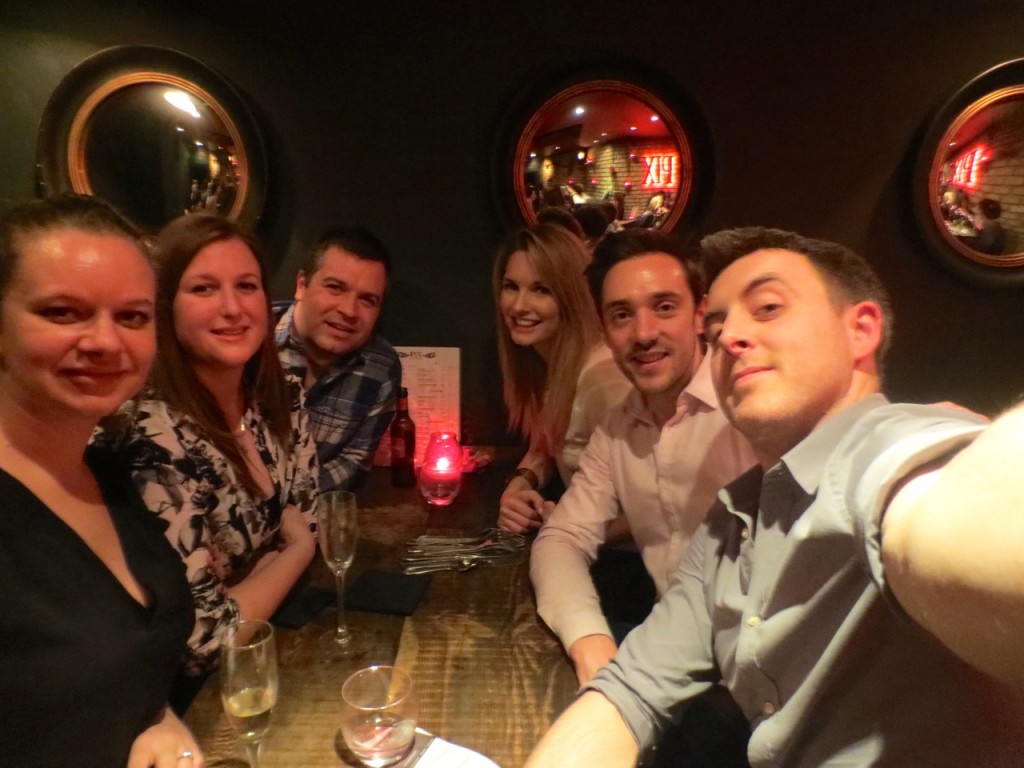 Following our tapas feast and to round off the evening we headed to The Craft Beer Company. Situated on the corner of High Holborn this is a perfect place to try a new beer (or two.) The bartenders were incredibly knowledgeable and took us through a variety of samples including some bizarre sour beers which was a first for me. I didn't take any photos but if you're in Covent Garden and looking for a great craft selection this is the place to go.
Seven Dials- all of the central buzz with minimal tourist tack. Definitely recommended.