Lisbon – the coastal Portuguese capital where cobbled hills are as plentiful as pastéis de nata and sardine-shaped souvenirs. A perfect city break all year round, we ventured there for some late September sun and were greeted with endless blue skies and warm climes. At just over 2 1/2 hours from London, this slice of European life continues to entice visitors from around the world and after spending five days there, it is easy to see why.
Arriving to a warm Portuguese evening, our first stop was to check in to our hotel – the contemporary Hotel White conveniently situated right outside the Metro (Saldanha) on the same line as the airport. The small boutique hotel boasts modern rooms, an all-important breakfast buffet and the pièce de résistance; a rooftop pool with panoramic city views. Lisbon's airport is so close to the city and so watching the planes land into the sunset from the comfort of the roof soon became an essential evening activity. An affordable option with definite perks, I'd recommend Hotel White to anyone looking for a city hotel that's comfortably stylish and sleek without a premium pretence or price tag.
Our first full day was spent exploring the Old Town while simultaneously trying to get that elusive tram photo. We decided to walk everywhere which seemed wise as the queues for the trams were excessive. It is a walkable city, providing you're prepared for the uphill ascents. The cobbled paths trail below the tiled buildings and every street seems to bring with it a new vantage point to enjoy. It's definitely one way to get the step count up and although not the quickest way to get around, it has to be one of the most enjoyable. Just as Miley said, "it's the climb".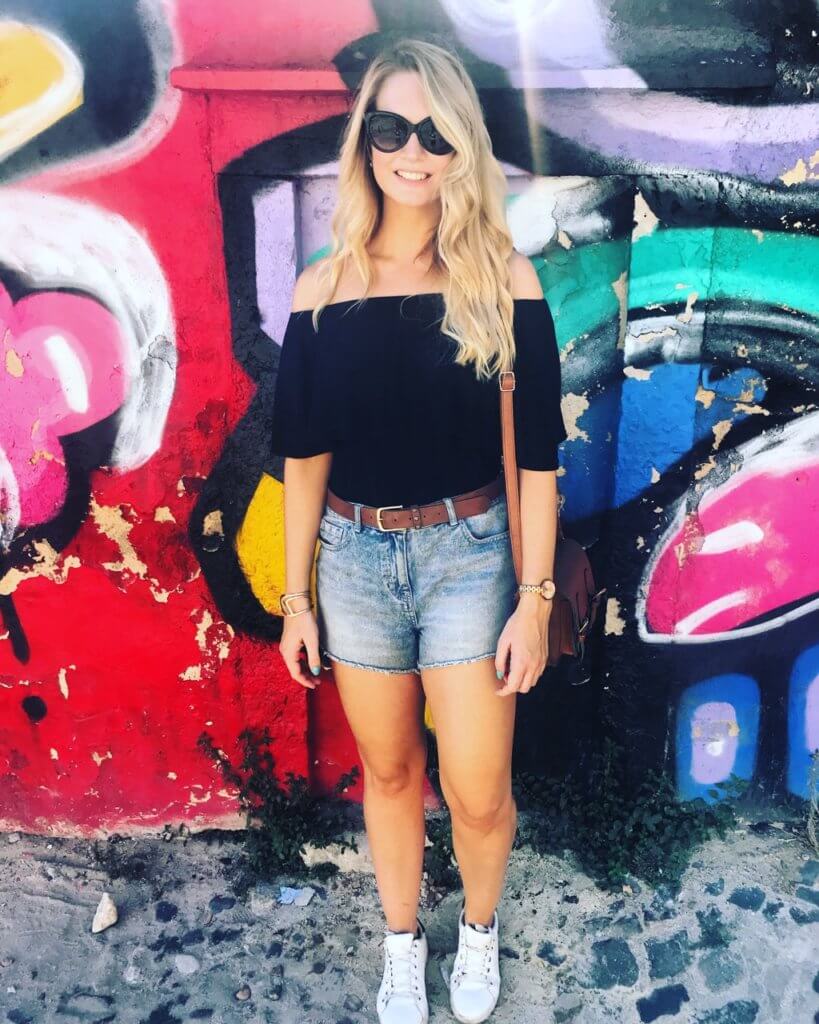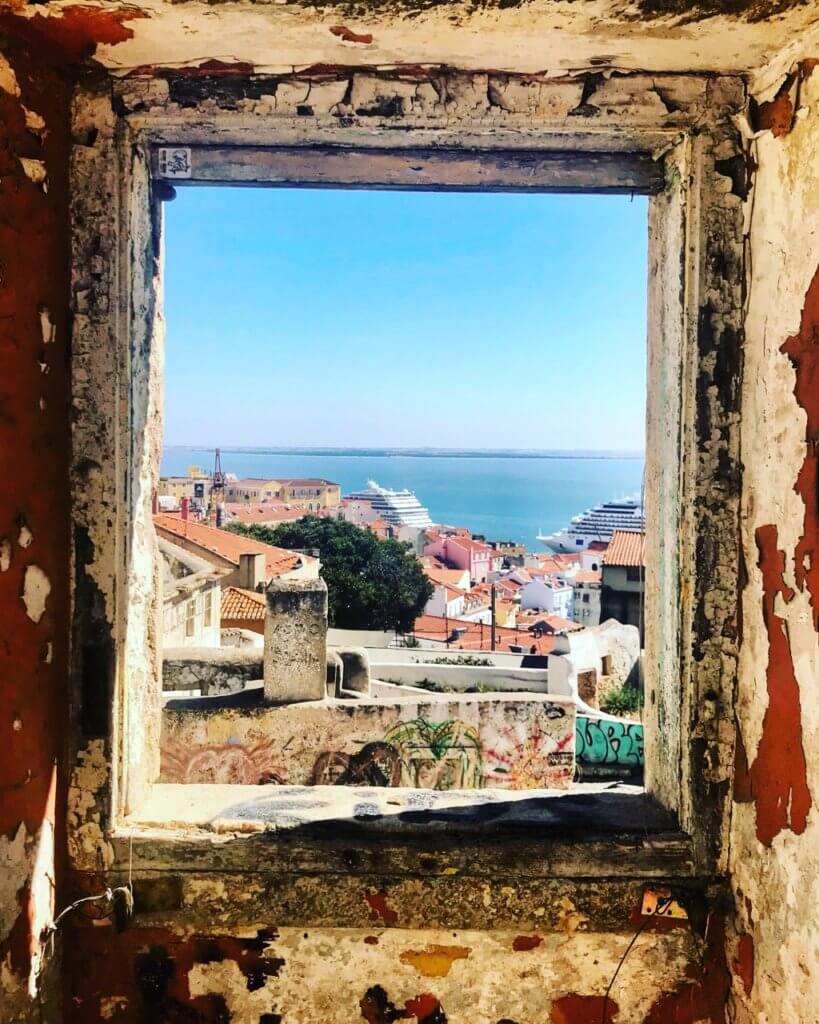 On our way to the castle (or Castelo de Sao Jorge to be precise), we stumbled across a site that has been turned into a street art gallery by a local artist using reclaimed materials in amongst the ruins. An accidental discovery that was our first taste of Lisbon's impressive street art and creative scene. Definitely worth seeking out if you're heading that way. Even if you don't fancy paying for castle admission (like us) the Castelo is a popular area with tourists that has plenty of places nearby to explore without a ticket.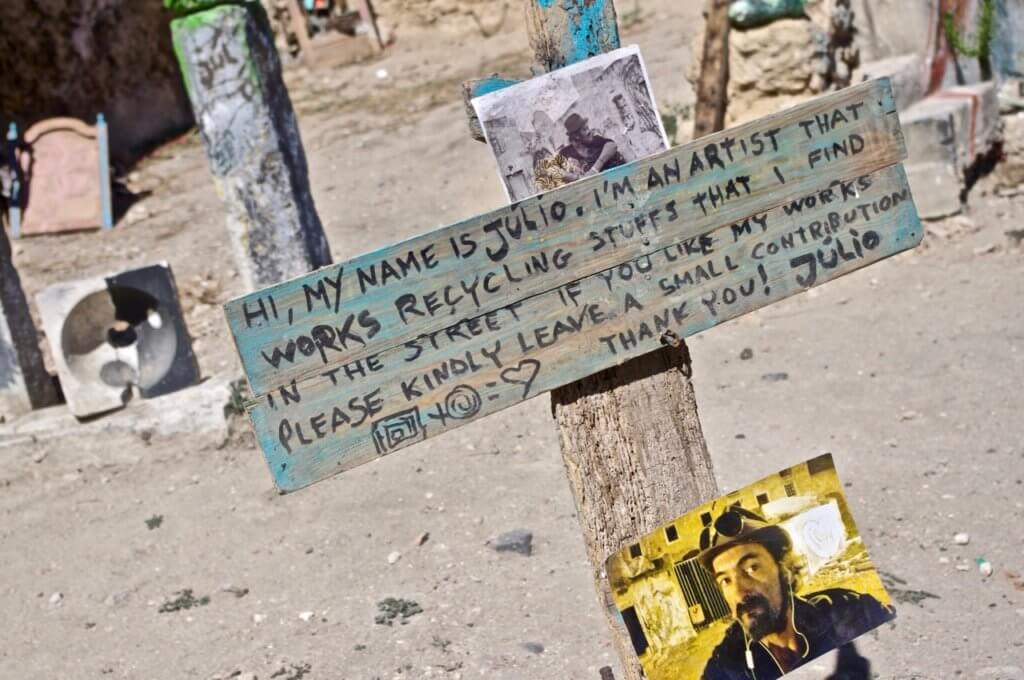 We spent the day getting our bearings of the city, undertaking some essential research into the best ice cream before retreating back to that aforementioned rooftop sun trap to feel some real heat after a meagre UK summer.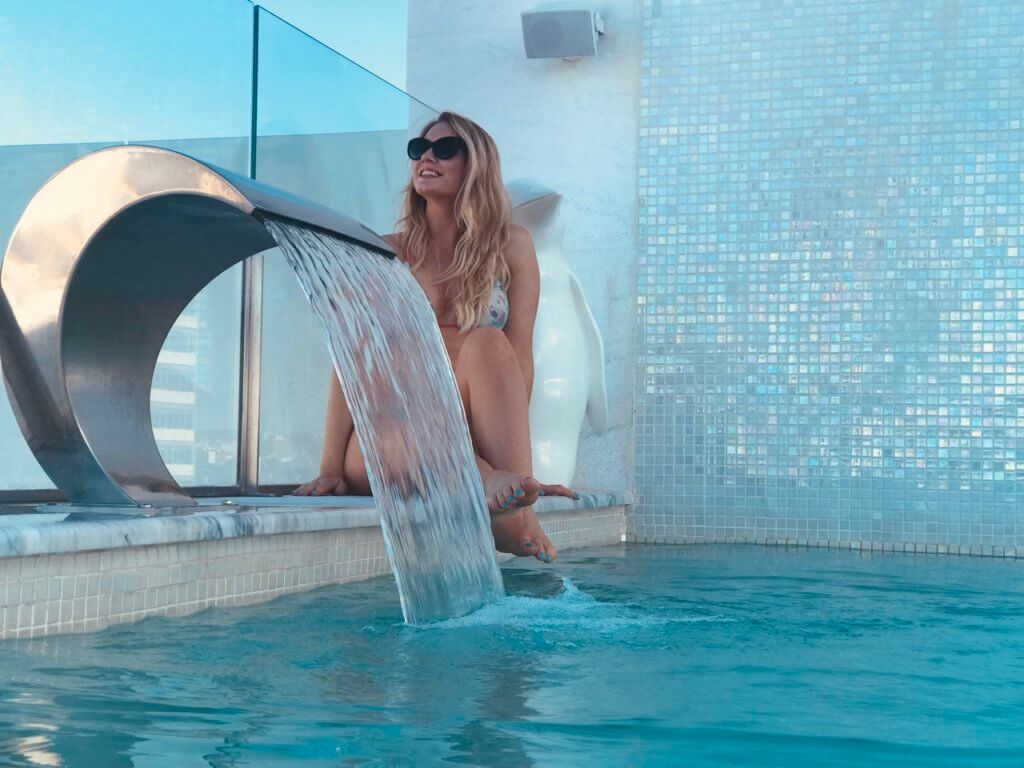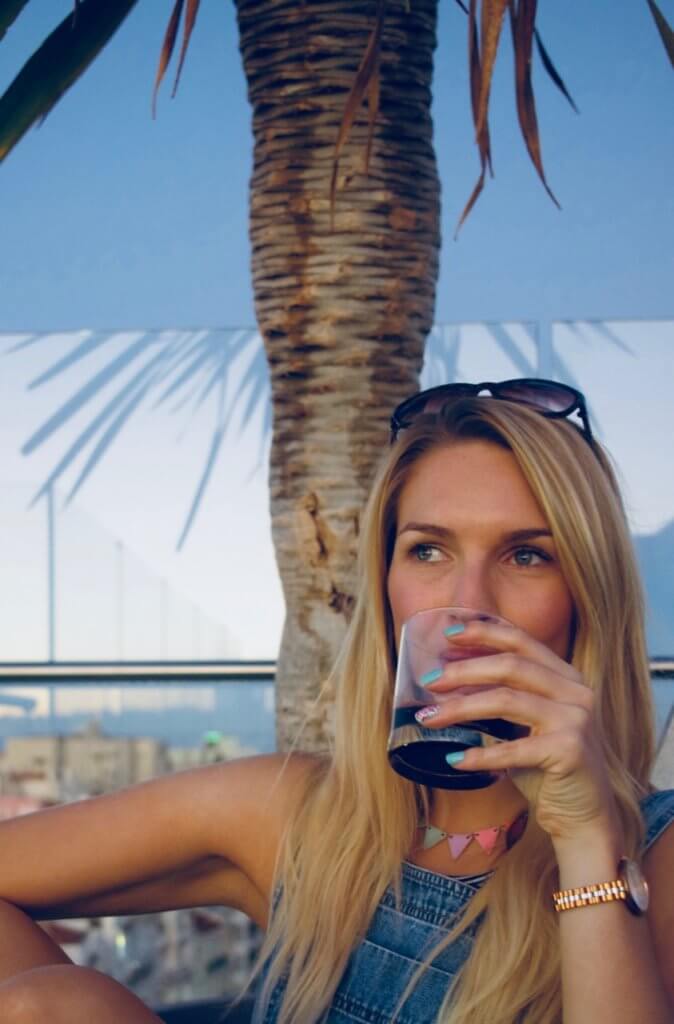 Awaking to another sunny day with not a cloud in sight it was becoming increasingly clear as to why Portugal is such a popular place. How did it take me this long to visit? All set for a day of exploration, we ventured south towards the Belém district via a bus with plans to change onto a tram which didn't materialise so it was back to the faithful a pé method of transportation.
En route we stopped at the LX Factory – a hub of culture, cafes and all things creative. Unfortunately, we arrived a bit too early (and full from breakfast) to truly appreciate any of the culinary offerings but we enjoyed wandering the area and browsing in shops nonetheless. I loved Wish which was full of cute stationery, accessories and homewares to appeal to your average millennial. Such a photogenic destination full of independent finds, the LX Factory absolutely one to check out. But probably go mid-afternoon/when hungry.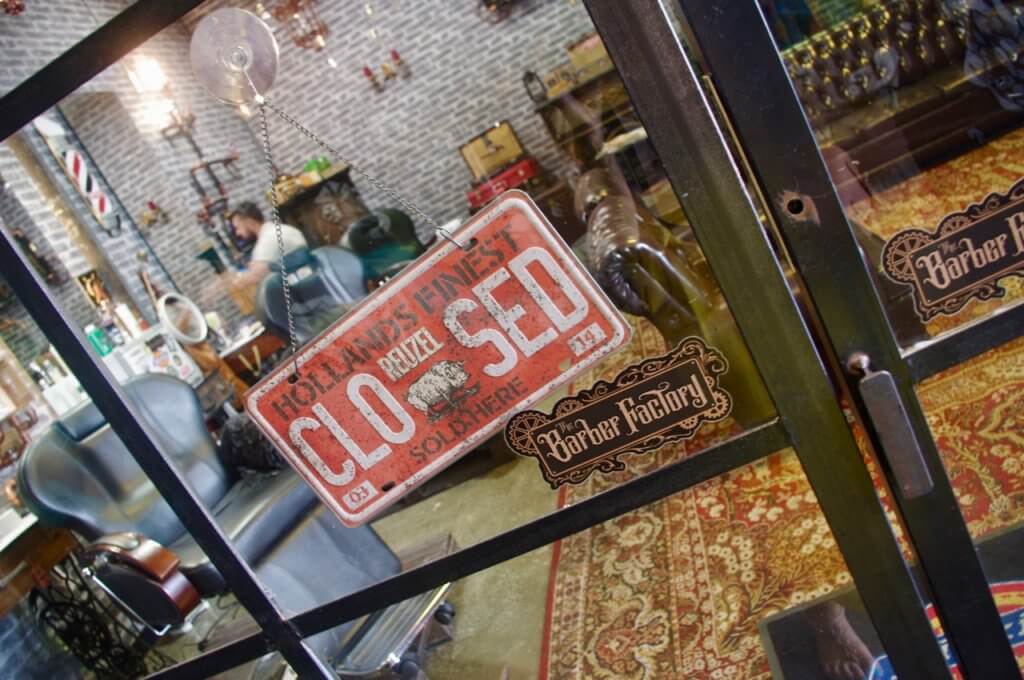 From here it was onwards to the Belém waterfront where a number of historic sites and visitor attractions are housed. The pedestrianised paths make for a lovely walk and there's plenty to admire along the way.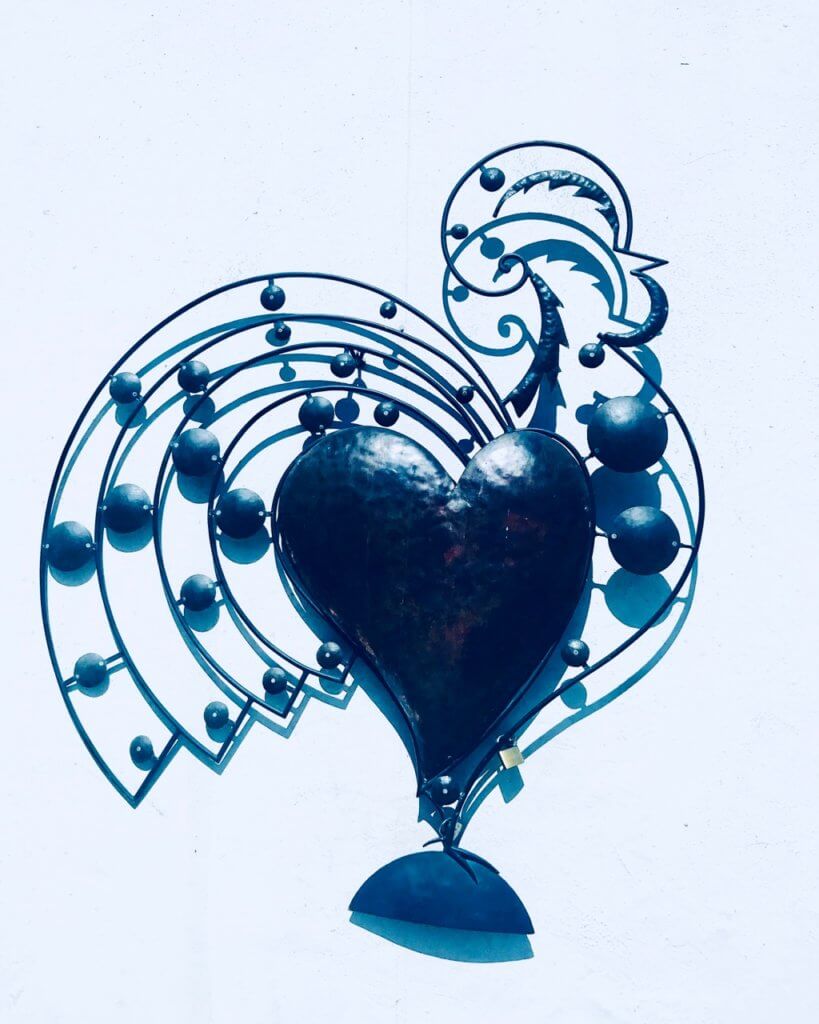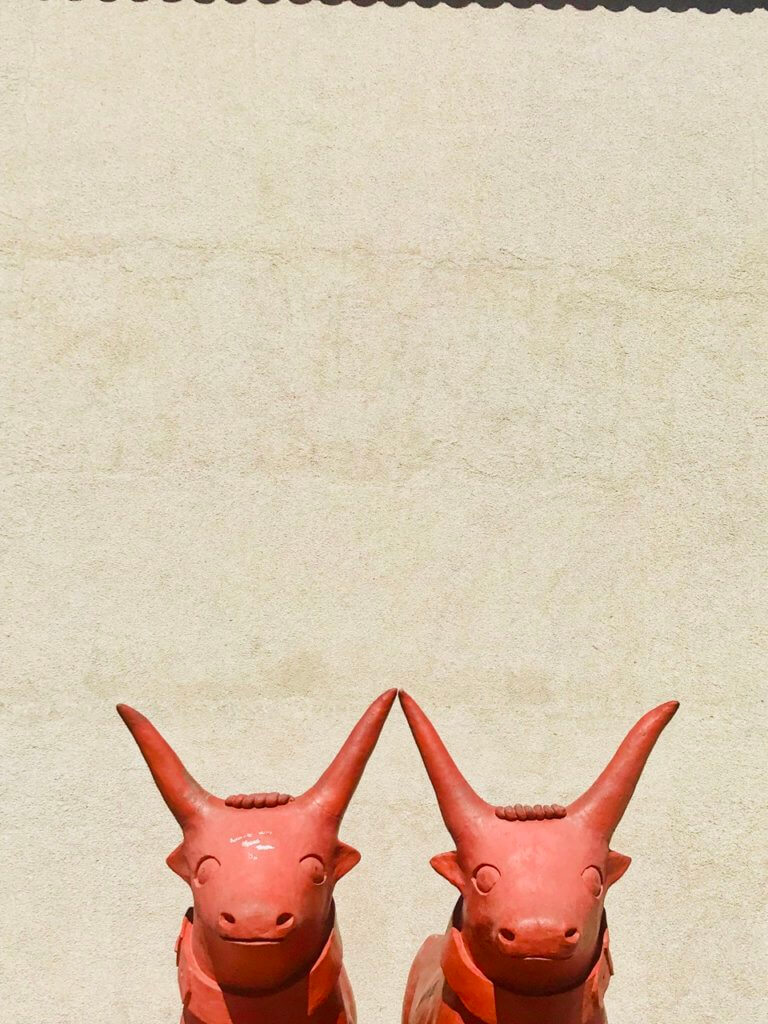 Other than the landmarks, the other key draw for visitors to Belém are the famous Pasteis de Belém; the peak Portuguese custard tart. These tiny treats have been in production since 1837 and have certainly stood the test of time. The secret recipe brings in the crowds day in day out and queues are likely but totally worth it. We picked up four and I immediately wished we had bought forty. Invest wisely.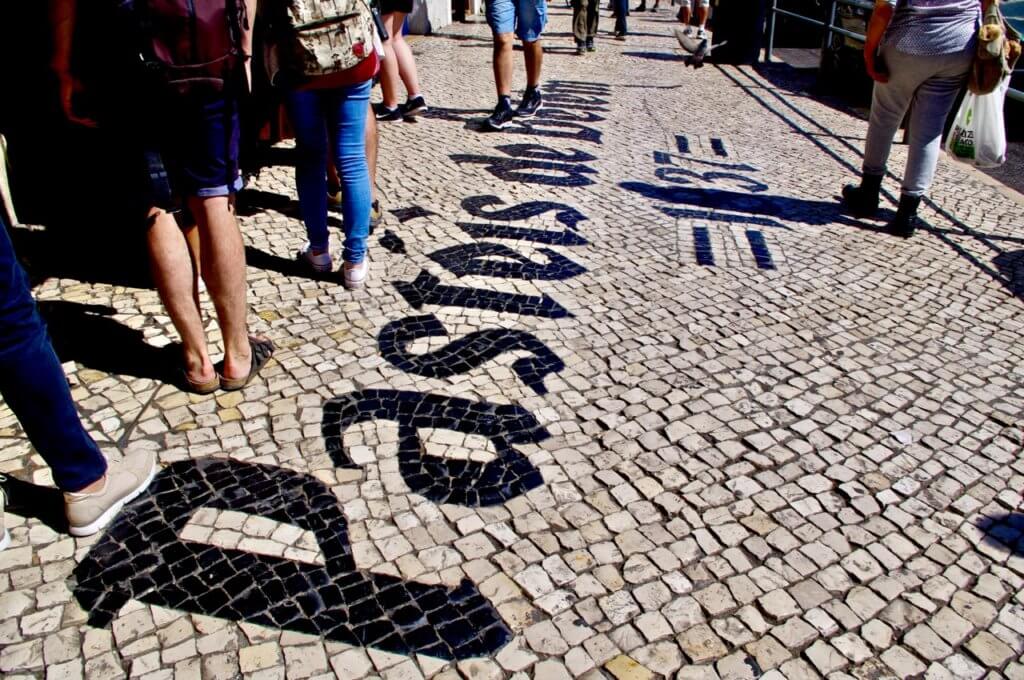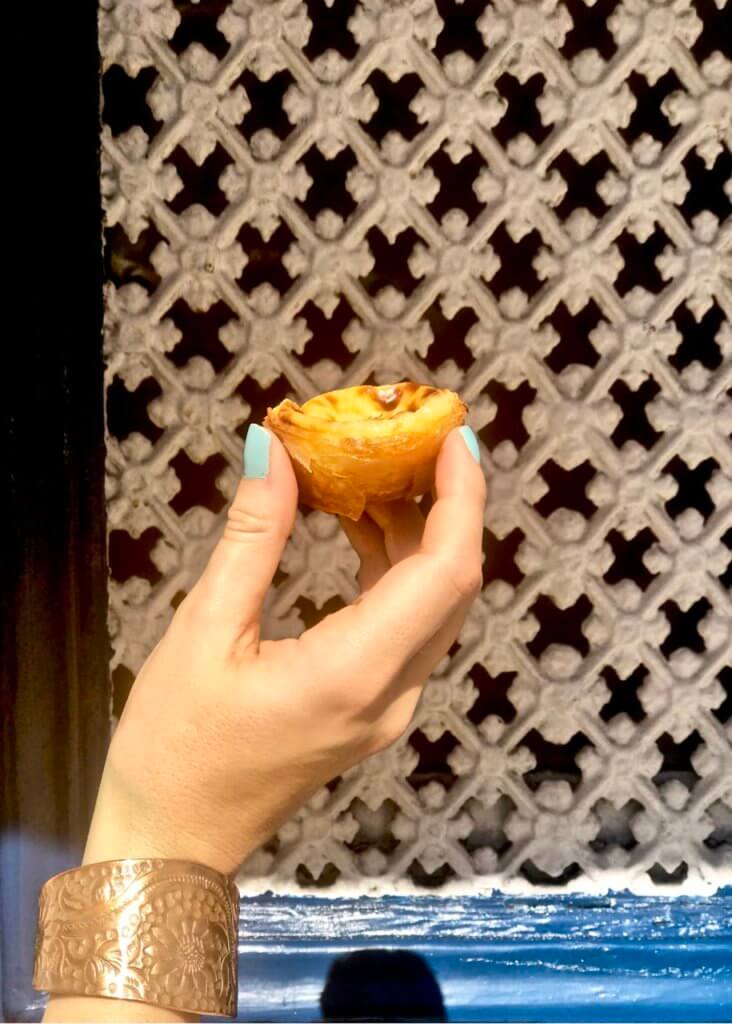 Custard tarts consumed, it was back on a bus and onwards uphill to continue our exploration. In the midst of the Alfama district lies Feira da Ladra, a flea market which seemed to be Lisbon's answer to Deptford Market of unusual offerings, albeit with a much better view. I picked up a palm leaf necklace for €1 so was thrilled with that. From here it was up to the Lady of the Hill viewpoint which gave incredible, free city views. Well worth the visit for unrivalled panoramas.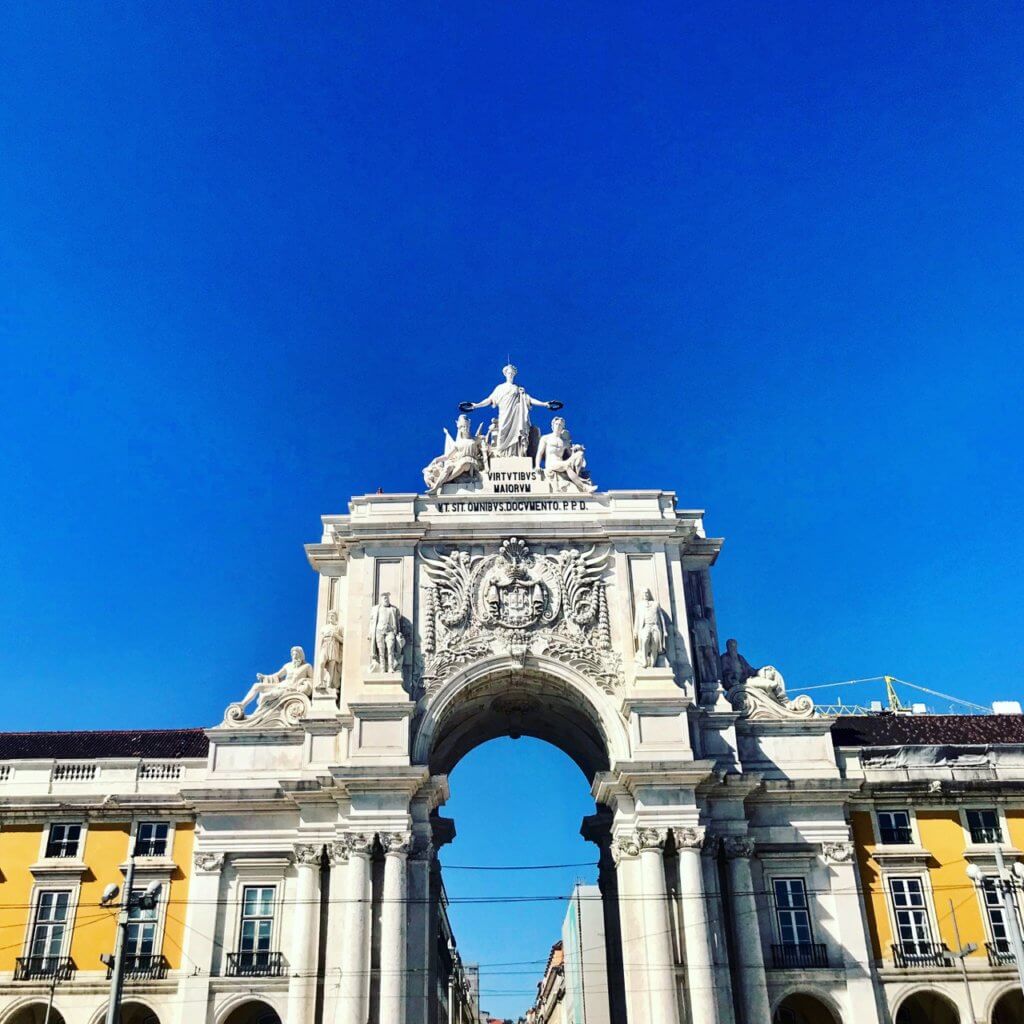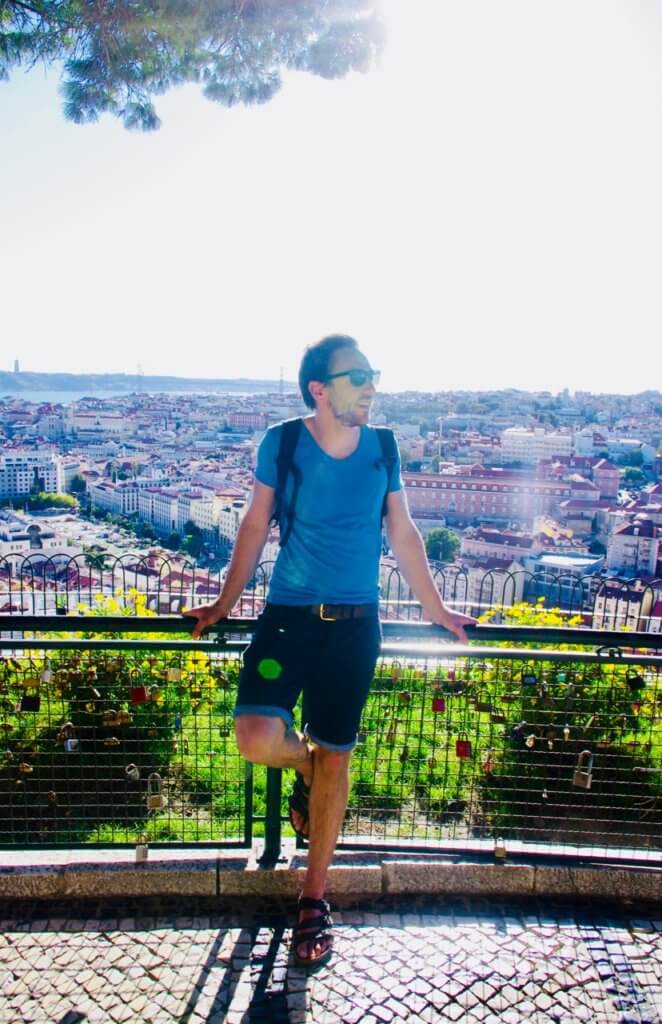 Now seems like as good a time as any to interject with my appreciation of Lisbon's solid selection of rooftop bars and awesome eateries. We were spoiled for choice over our stay and managed to fit in an array of places to eat and drink the time away. For fast yet tasty food near to the hotel we ventured to Gutsy – burgers and snacks for all occasions and conveniently open late enough for late arrivals like us looking for decent food. For finer dining check out A Cevicheria. Their queues are renowned so we arrived early, left our names on the waiting list and then headed to Lost In for 90 minutes of outdoor sangria before heading back for the most impressive ceviche I've ever had. Believe the hype. The place is small but their reputation is big and they certainly deliver when it comes to food. And there's a giant octopus hanging from the ceiling which just wins on the restaurant decor front. For rooftop tapas, try the memorable Madame Petisca. It was too dark to document when we were there but the food was delicious and the atmosphere cosy. A unique find.
For lunch, the Time Out Market is a large and popular food court style option with an array of traditional and world foods to choose from. A great, casual vibe that's perfect for people watching. Our absolute favourite food find was Sama Sama, an almost hidden hole in the wall that serves the best vegetarian (and Vegan) crepes. Grab a beer and perch outside, it's a no-frills kind of place that warrants a visit (or two) to enjoy their range of offerings under the Lisbon sun.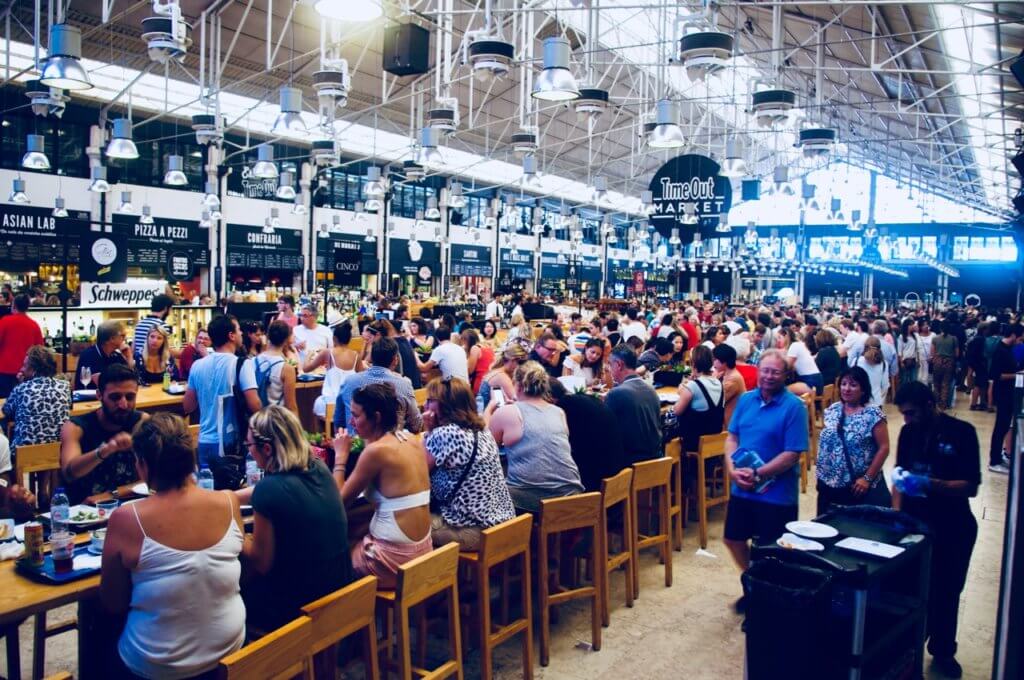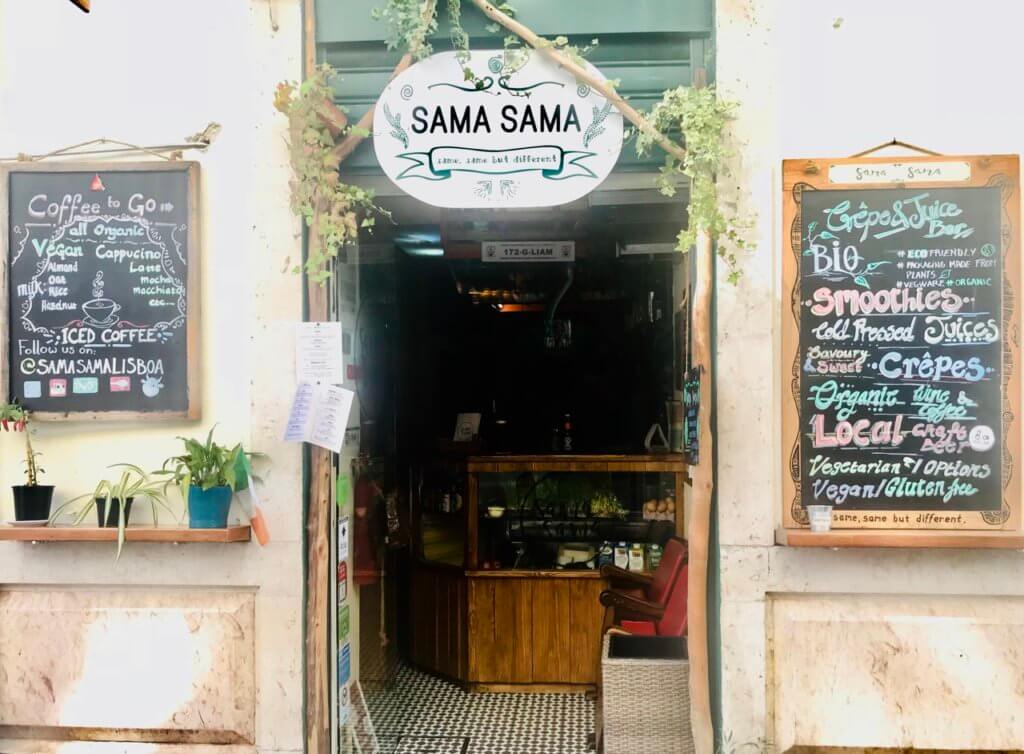 Bar wise, Park Bar was my favourite. Following the trend of trendy bars atop of car parks, this one has the best sunset views and feel good vibes to match. Live DJs and reasonable drinks make for a popular haunt and getting a seat isn't easy on sunny days. Closer to town, Topo is another rooftop, this time bizarrely located above a non-descript shopping centre. Smaller outside and with somewhat less atmosphere when we visited, this is still a good spot to refresh after a(nother) long day of hill walks. We also had a drink at Pensão Amor, a cool concept bar that's housed in an old brothel above Pink Street (which is not quite as pink as I would have liked it to be). Definitely an unusual one to visit with some surprisingly beautiful decor and interesting history. Check out their pages for show and event listings.
The highlight of our last full day was a cheese and wine/port tasting at Winebar do Castelo. Because Port in Portugal is essential, Tom is a particular fan and I am always here for the wine/cheese. We tried such a good selection of Portuguese wines and I even discovered some Ports that I liked. The white and tawny varieties proving particularly popular. The bar was quiet but the staff were happy to chat and we ended up getting a free glass from one of their suppliers who just happened to be visiting. What a wonderful place.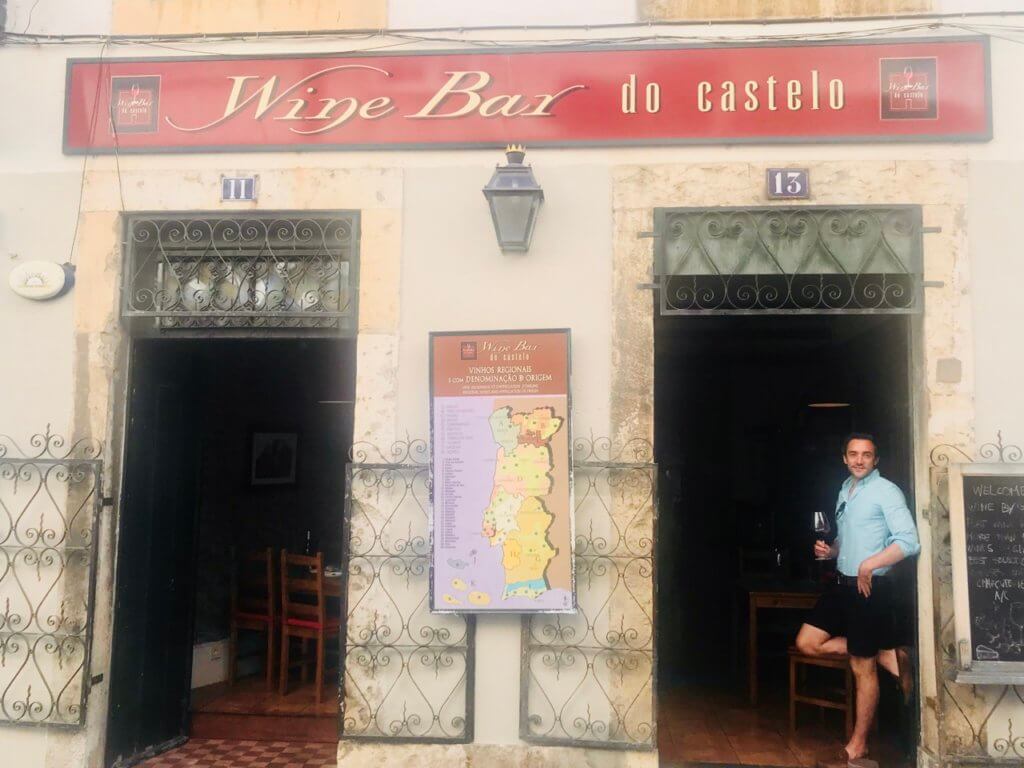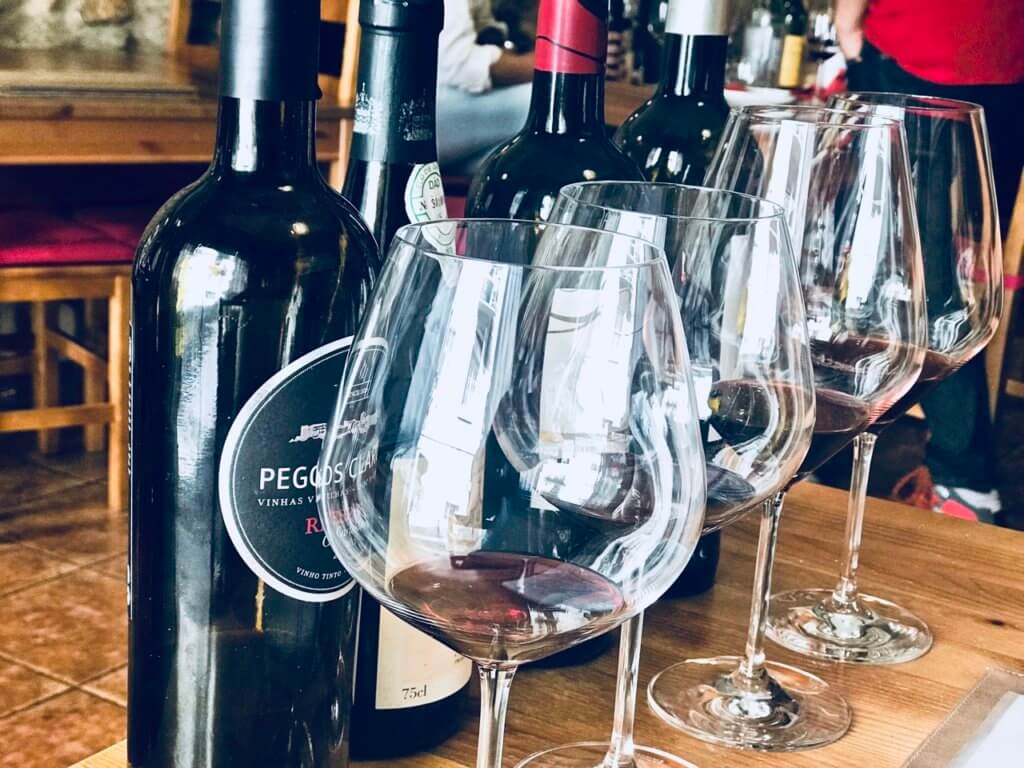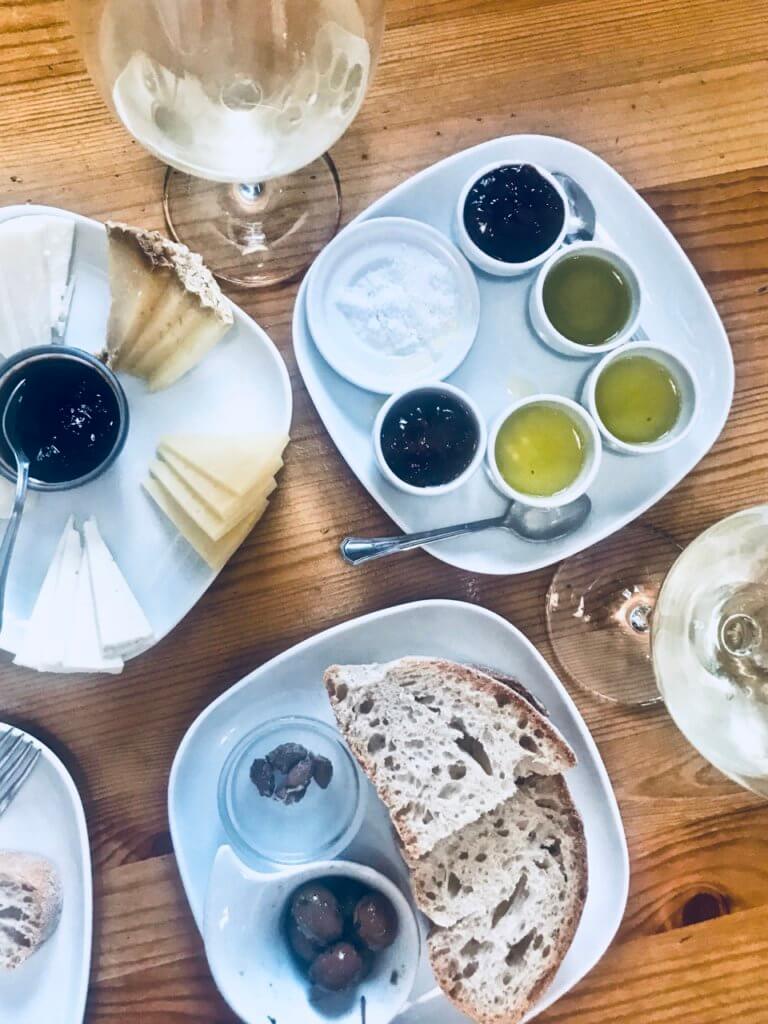 Lisbon really is one of those place where you can wander, wine-induced or not, and just enjoy discovering the sights along the way. We marked out a few key places we wanted to visit during our time there and then let the streets we walked down dictate the rest. A perfect itinerary.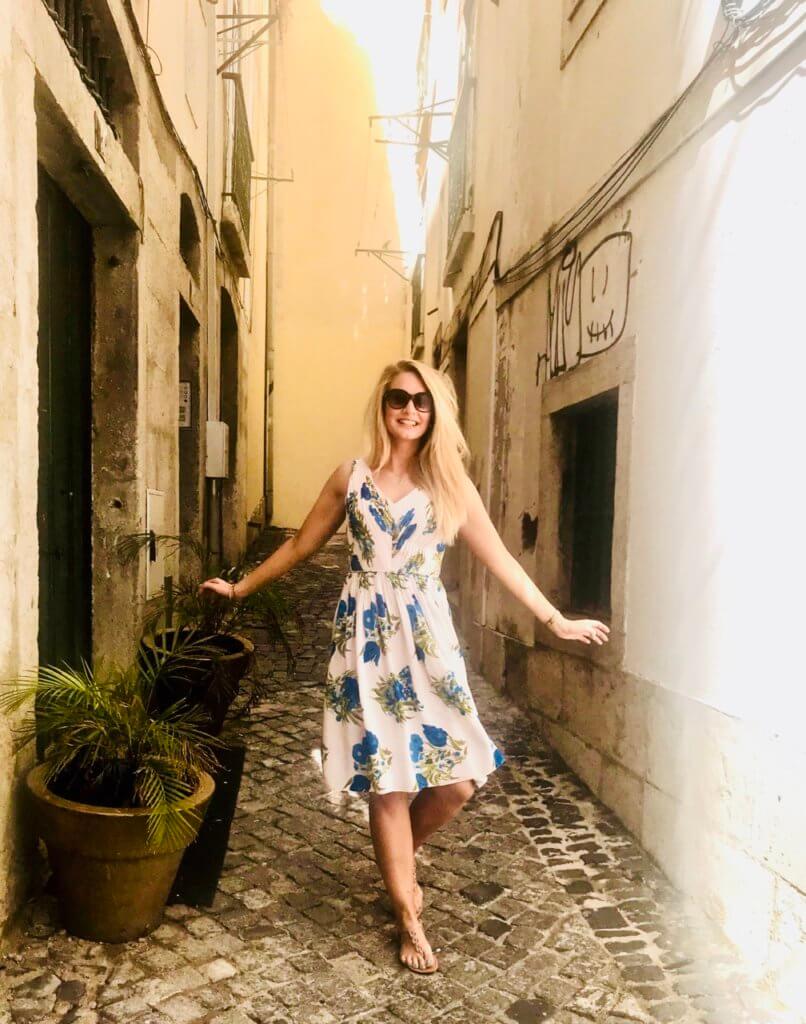 If you're looking for a European city that's easy to navigate, full of historical charm yet equally brimming with contemporary finds and a progressive gastronomical scene, look no further than Lisbon. The perfect place to eat, drink and be merry under the Portuguese sun. Thoroughly recommend.