We arrived into Hanoi via a propeller plane from Chiang Mai; a mode of transport that I can't honestly list within my top five favourites but one that gets an honourable mention for transporting us quickly, safely, punctually and providing us with food. My case for why Asian budget airlines are superior to European ones continues. A taxi from the rank out from whisks us away and off into Vietnam we go.
The airport is about 40 minutes away from the city centre, maybe longer depending on traffic. Sometimes I like to fondly think back on Chiang Mai and the dreamy 10 minute hotel to plane journey. Mopeds are king of the road here and the numbers only increased as we crossed the bridge towards Hanoi.
I knew what to expect when it came to the Hanoi street scene (i.e. chaos) but even then it was still a bit of a culture shock and I've never pined for a pedestrian crossing more. Fast forward three days and I'm positively split leaping across the road in front of mopeds without a care in the world, but it takes a while to adjust. Proceed with caution at first. And then with confidence. And if all else fails, just run whilst squealing.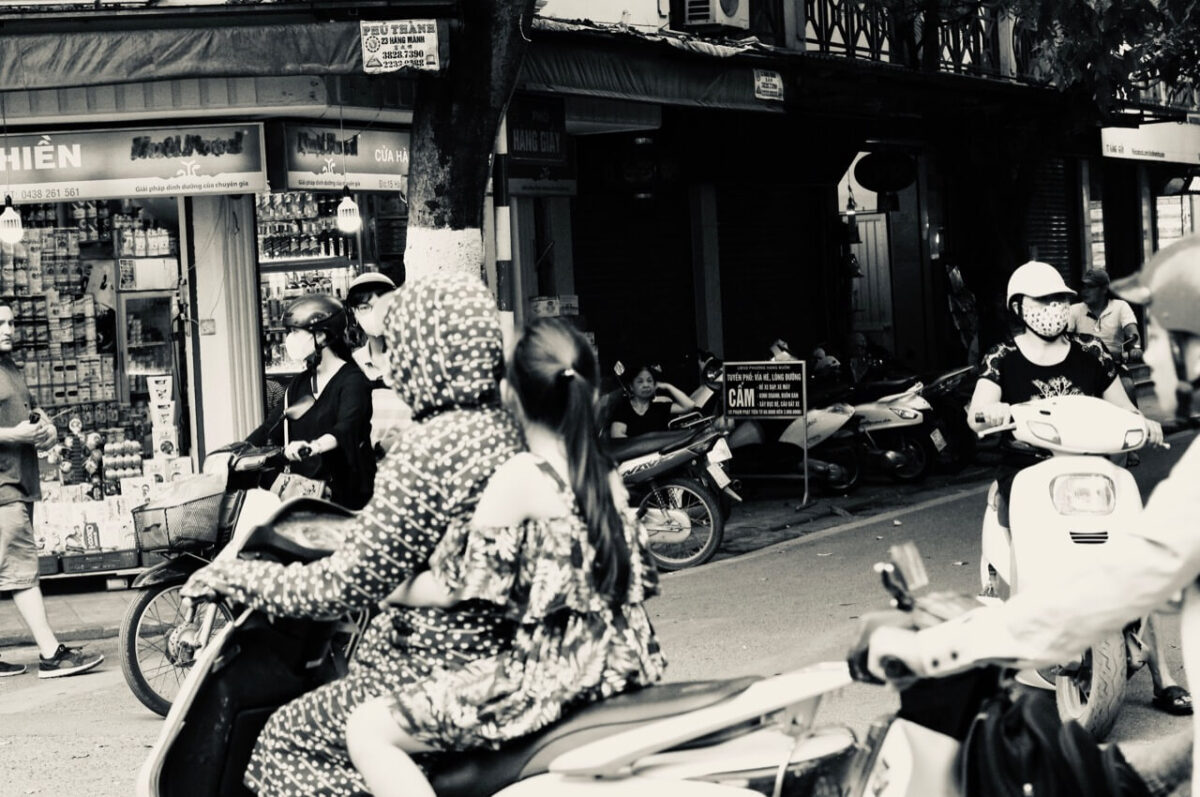 Our schedule for the next week involved 2 nights in Hanoi, 2 nights in Ha Long Bay followed by a final night back in Hanoi. We had booked a homestay for our first two nights figuring it would be a good chance to meet some locals and live a little differently before heading to Ha Long Bay. We're lucky that we've largely had good experiences with pre-booked accommodation working out for us. This was not one of those experiences. After arriving at what we thought was the right address we were left in a small lobby with one chair and several children enamoured by an iPad. Weirdest chapter of the Babysitters Club ever. After about half an hour we were escorted to a hotel we definitely had not booked whose only residents appeared to be us and the world's loudest cockerel. We tried to figure out what was happening but Vietnamese isn't our strongest language and after a couple hours of trying to get an answer from someone (and hoping our passports weren't being stolen in the process) we gave up and accepted our new found dwellings. The most we could decipher was something about the homestay painting the room we were meant to be in. We were disappointed to miss out on the opportunity, especially as most of the reviews we had read had been glowing but it was onwards, upwards and outwards for us into the hustle of Hanoi.
In a shocking twist of behaviour, our first priority was food. Bahn Mi 25 is a staple for the traditional Vietnamese baguettes so naturally it was our first port of call. Order baguette at a kiosk and then take a seat across the road to devour. This kind of rustic dining set up is found city-wide and the Bahn Mis were fantastic. I opted for the vegetable & cheese. Could have eaten at least four. The French influence on Vietnam is something I find so fascinating. From the baguettes to the Ca Phes (coffee shops), it's a fusion definitely worthy of further reading.
For cafe culture, Hanoi is certainly not short of offerings. In fact, we had some incredible discoveries with food and drink over our days there. Polite & Co is a chic cocktail bar with maybe the world's best happy hour. Inventive, premium cocktails served in pleasing ways for a mere cost of around £3 from 4-8pm. If you're not ordering three at a time you're doing it wrong. I still think fondly of the wasabi and passionfruit creation.
The hidden Nola cafe is the ideal location for escaping the streets below. Up above the madness and under an umbrella canopy, this is the spot for sundowners and chill. I was amazed it wasn't busier when we went but with several floors to explore and plenty of nooks to get lost in it's the kind of bar that would no doubt be different each time you frequent.
Uu Dam Chay was one of the most beautiful restaurants I think ever been in. Beautiful and vegetarian which, after several days of Ha Long boat vegetarian, was beyond welcome. We tried several dishes but the highlight had to be this baked breadfruit covered in cheese. Sheer bliss in several bites.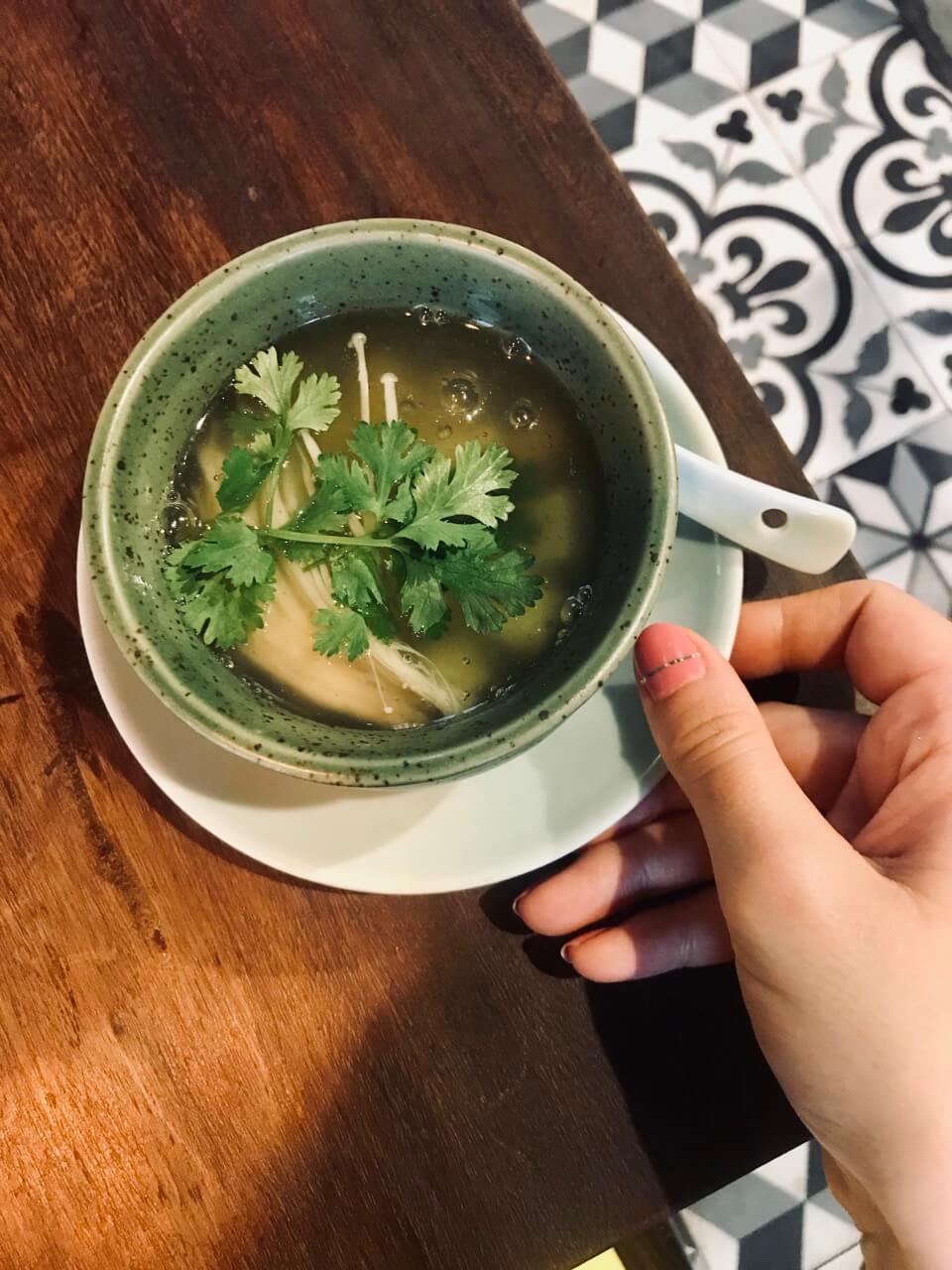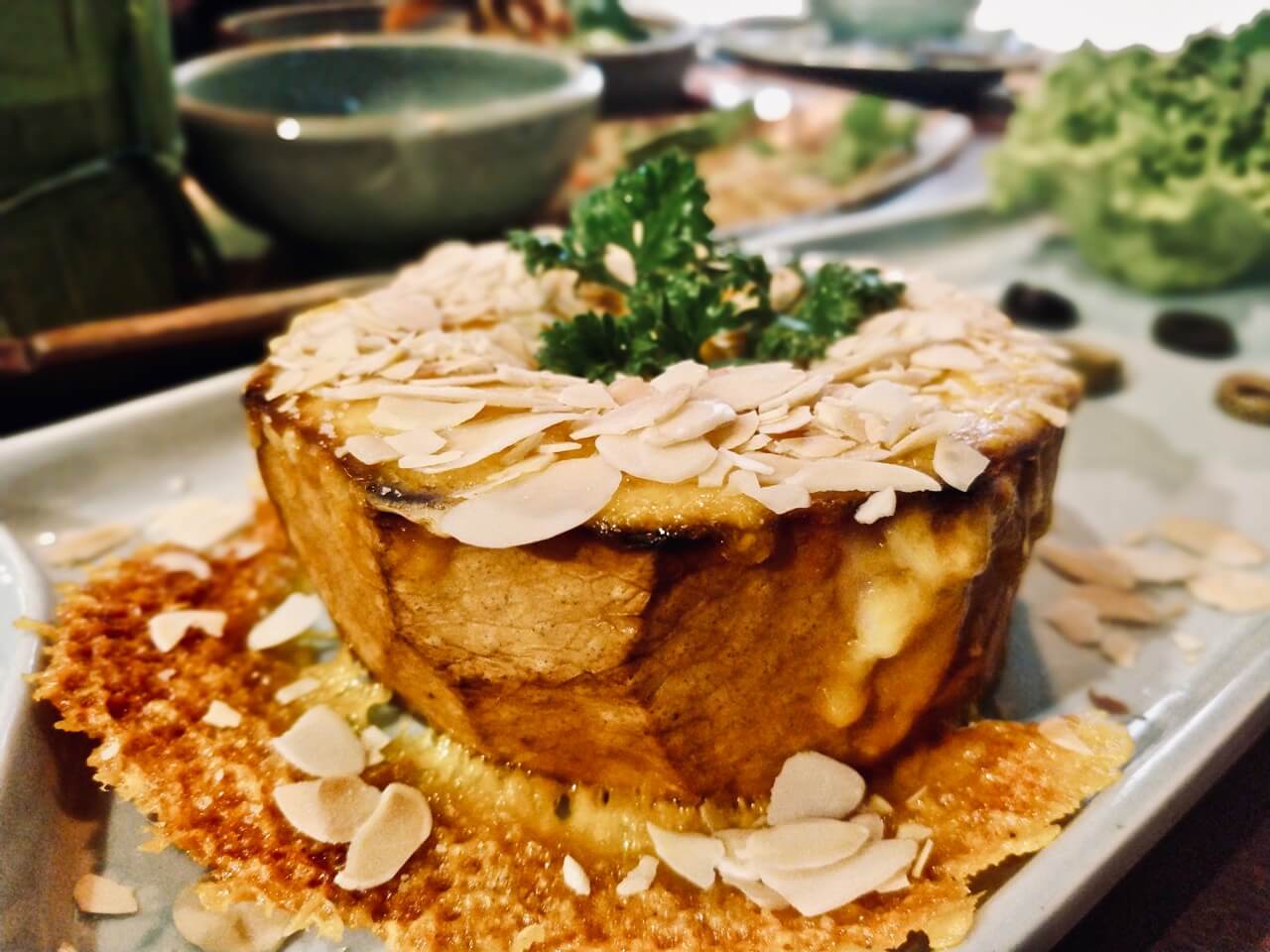 Also, can we take a second to appreciate a fruit that tastes like bread. Mind blown.
Whether you're looking for street-side dining, coconut coffee or a unique take on a traditional feast, there is no shortage of eateries in Hanoi.
Food glorious food is everywhere.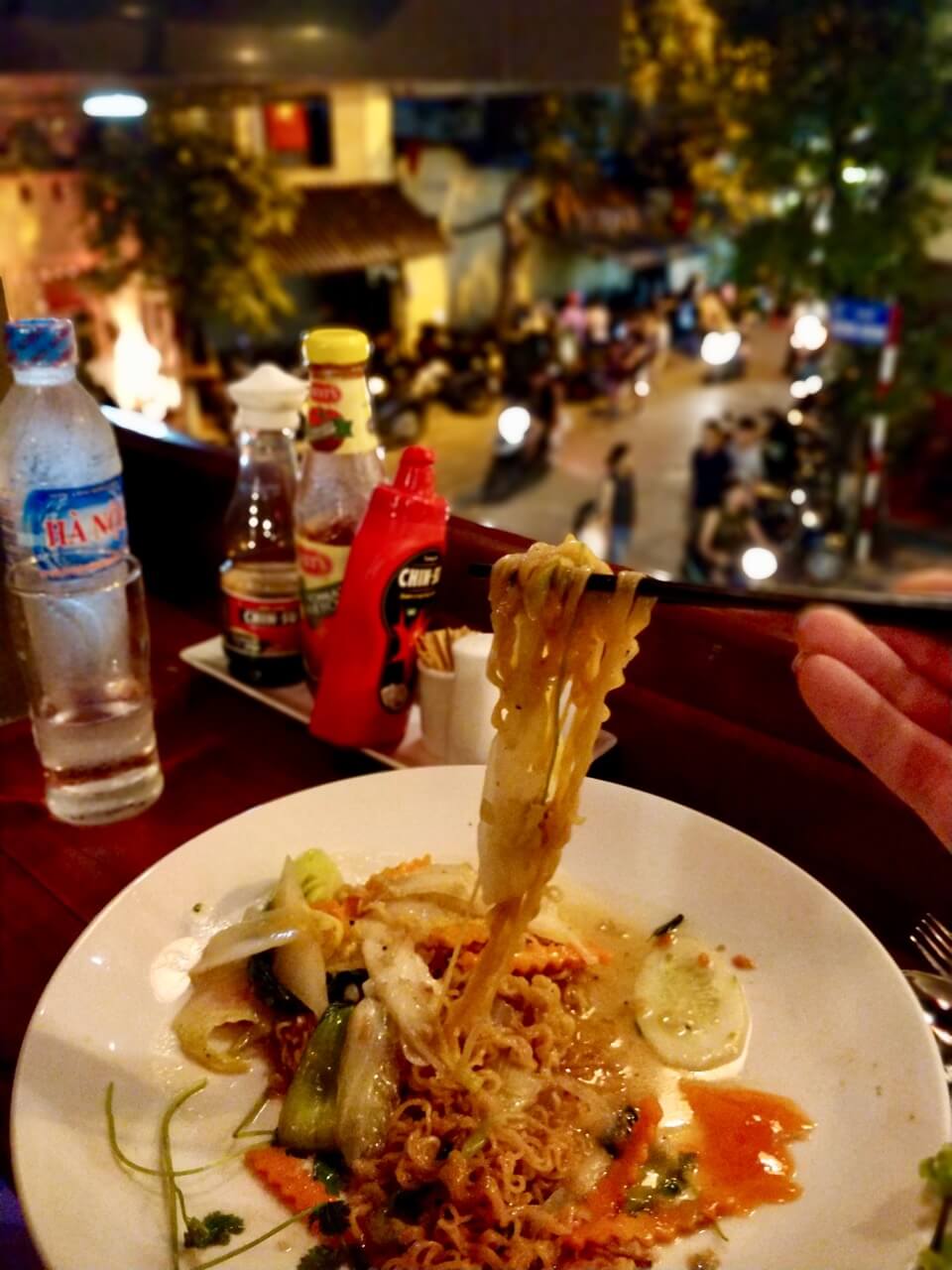 Easy to navigate on foot with plenty of streets to get lost down, Hanoi is captivating enough to explore even with no real agenda in place. A lot of the bars and restaurants are set back from the street and loom high above them as was the customary way of building to save on tax calculated by street frontage. There are areas for every shopping speciality, including silk. I picked up a "silk" robe that I'm sure is definitely not "silk" but looks beautiful and feels silky enough to this fabric amateur.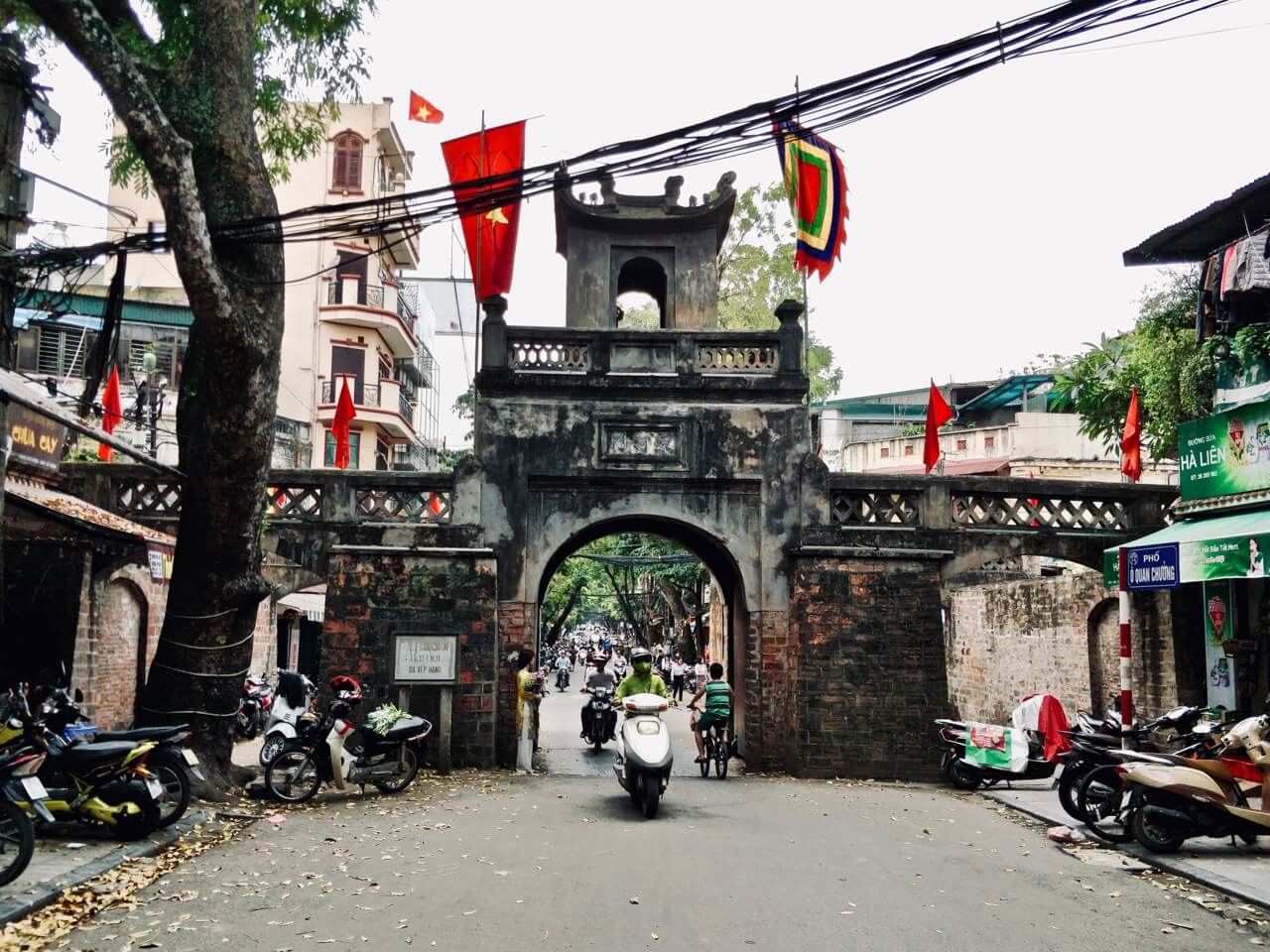 Hoan Kiem Lake makes for a scenic walk before stopping by at the traditional water puppet show. We bought tickets for a showing a few hours in advance and then joined the crowds to watch a traditional form of theatre which, for a show in Vietnamese involving water and puppets, was oddly captivating.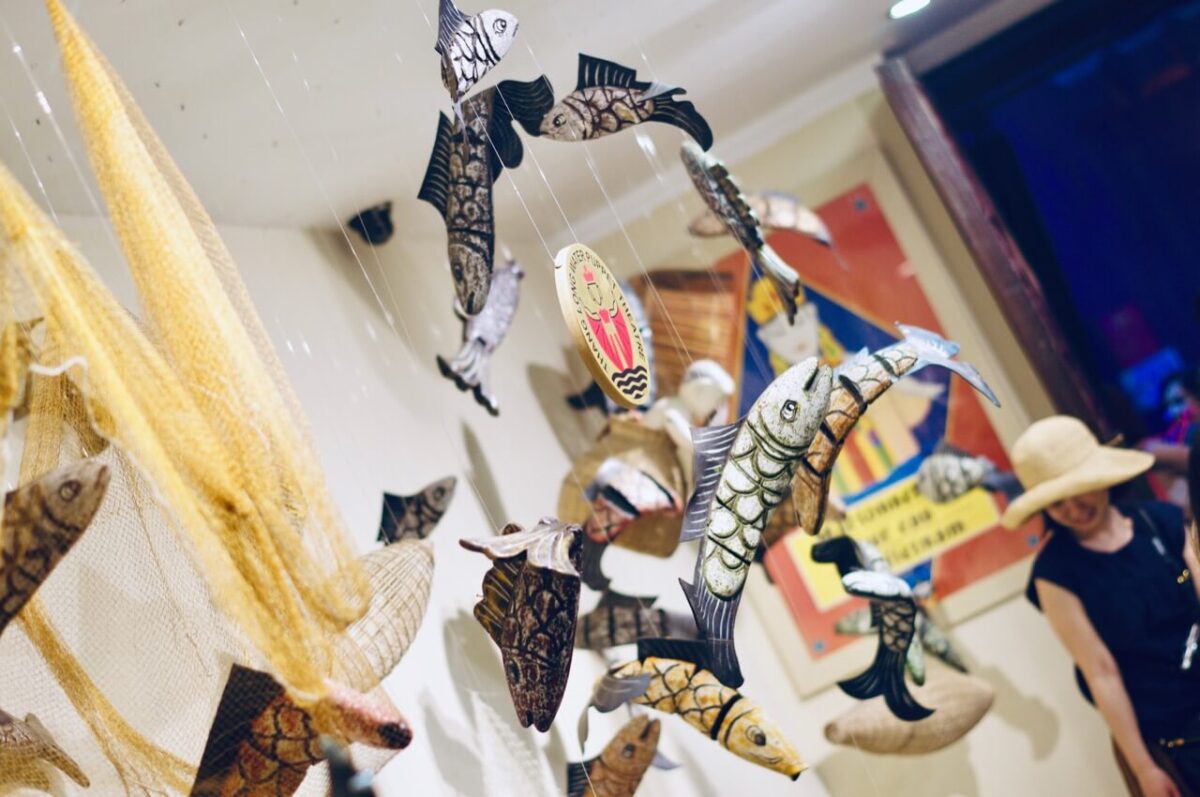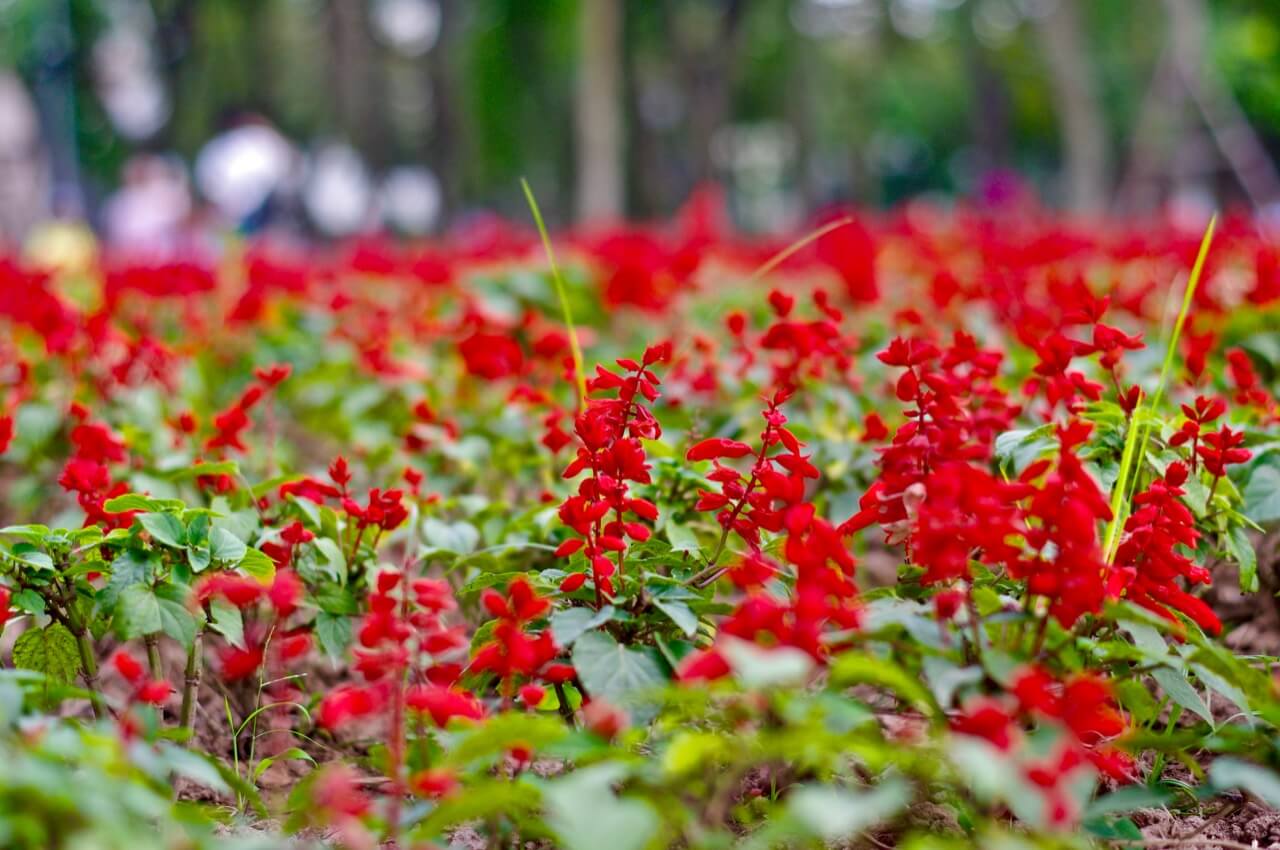 The Women's museum is definitely one to explore and is conveniently situated right next to the aforementioned Uu Dam Chay for refreshments. Learning about women in Vietnamese history and their way of life was so fascinating and the exhibits were curated in a genuinely informative way. I'm pretty hard to please when it comes to museums but this turned out to be one of my favourites. A must visit.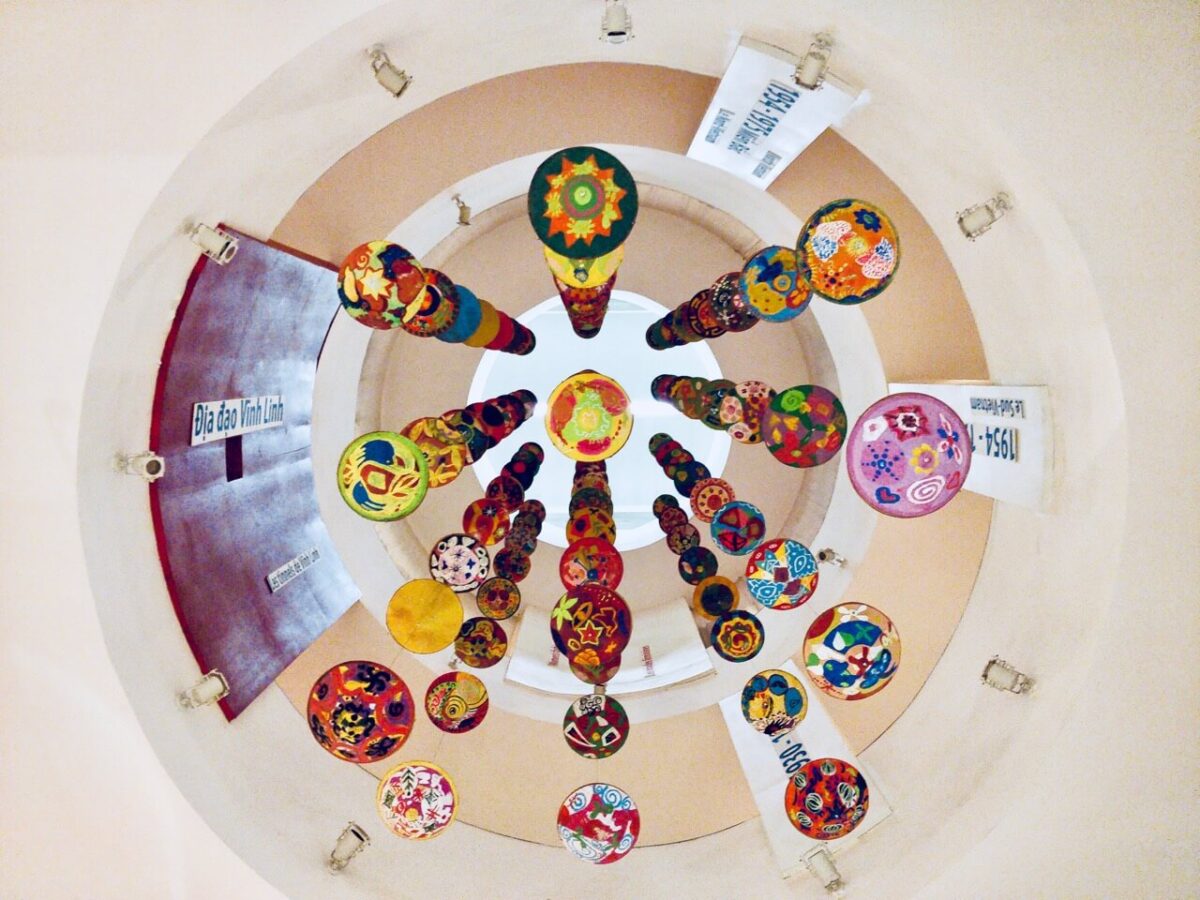 Less culture more cuticles, Hanoi is also the place for all things mani/pedi. I stumbled across the small chain of contemporary salons Halei and ended up going twice within five days which, up until that point, was probably equal to the amount of times I had ever visited a beauty salon in my life. Ridiculous value for money in an adorable setting. Expert pointing and photos on phones are a sure fire way to get around any language barriers.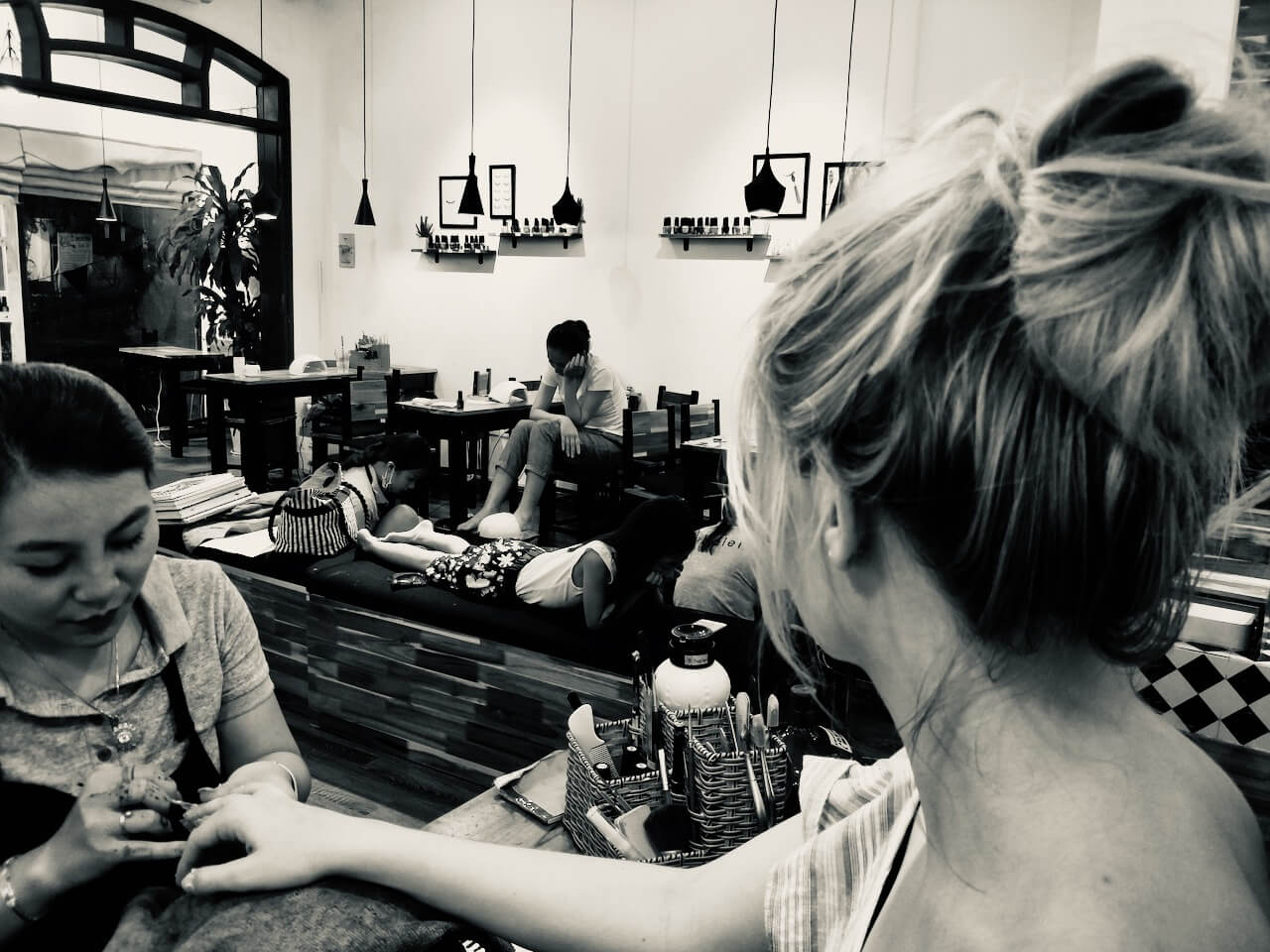 Here is a brief interlude to acknowledge the real MVPs of Hanoi:
If you can face the walk and wait in the humidity (it really doesn't come to play in Hanoi), Train Street is a fascinating glimpse into a transport system that is worlds away from our own in the UK. A photo opportunity awaits before the arrival of the train but read, read, read all you can about the current timings and dos and don't as so not to be That Tourist. Worth noting that I did so much research into the twice a day times of the train beforehand and we still waited for an hour in the hope it would eventually turn up. Scheduling runs differently in Vietnam.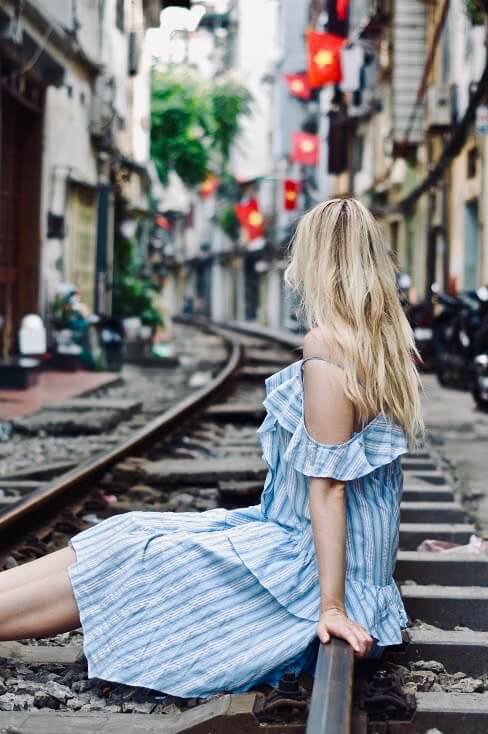 Coming back to Hanoi after Ha Long Bay for our final night was something of an unexpected celebration. Obviously being none the wiser to this when booking everything, I had reserved the swishy looking La Siesta Central Hotel because I figured we were allowed one swishy night to round off the trip. I've never been more thankful for my past self and her logic for last night lodgings. This hotel was incredible. Probably the best one I've ever stayed in (the only other ones that immediately come to mind as also being up there in contention are the Payogan in Ubud, The Lenox in Boston and No. 131 in Cheltenham). The service was perfect, the decor polished, breakfast fantastic and the rooftop bar was the icing on the cake.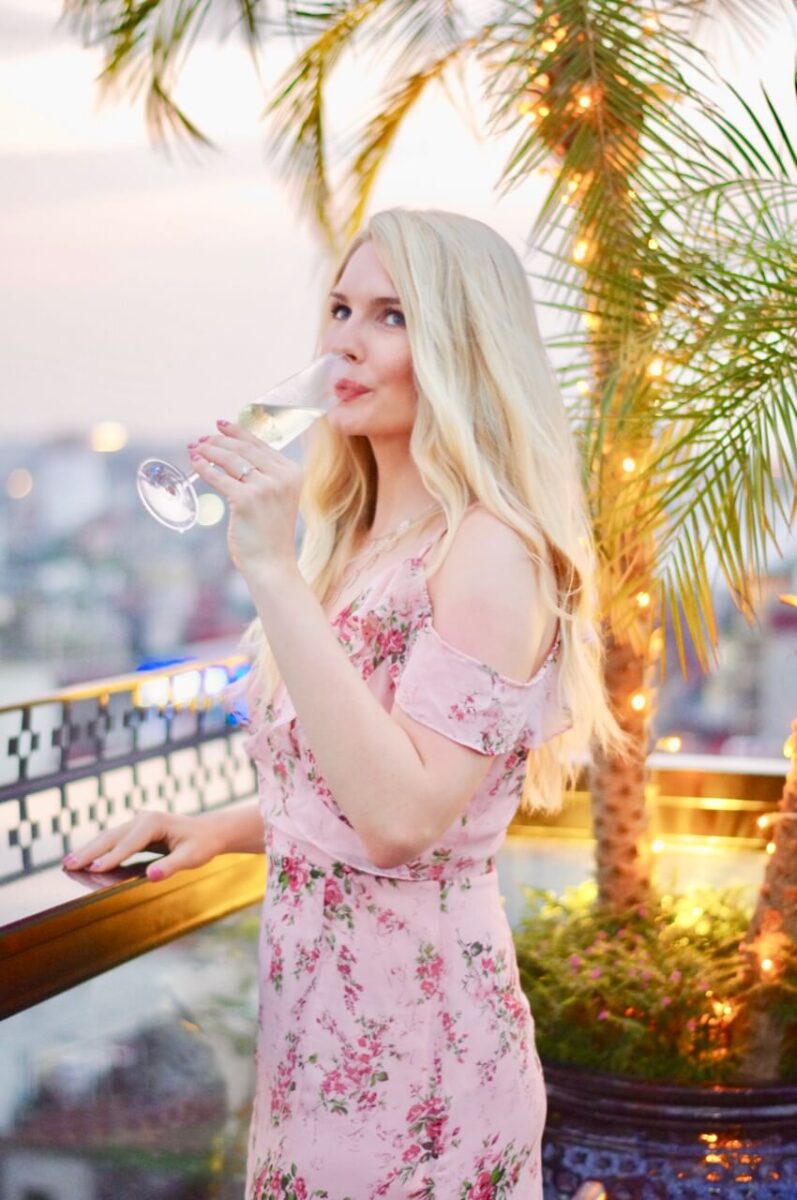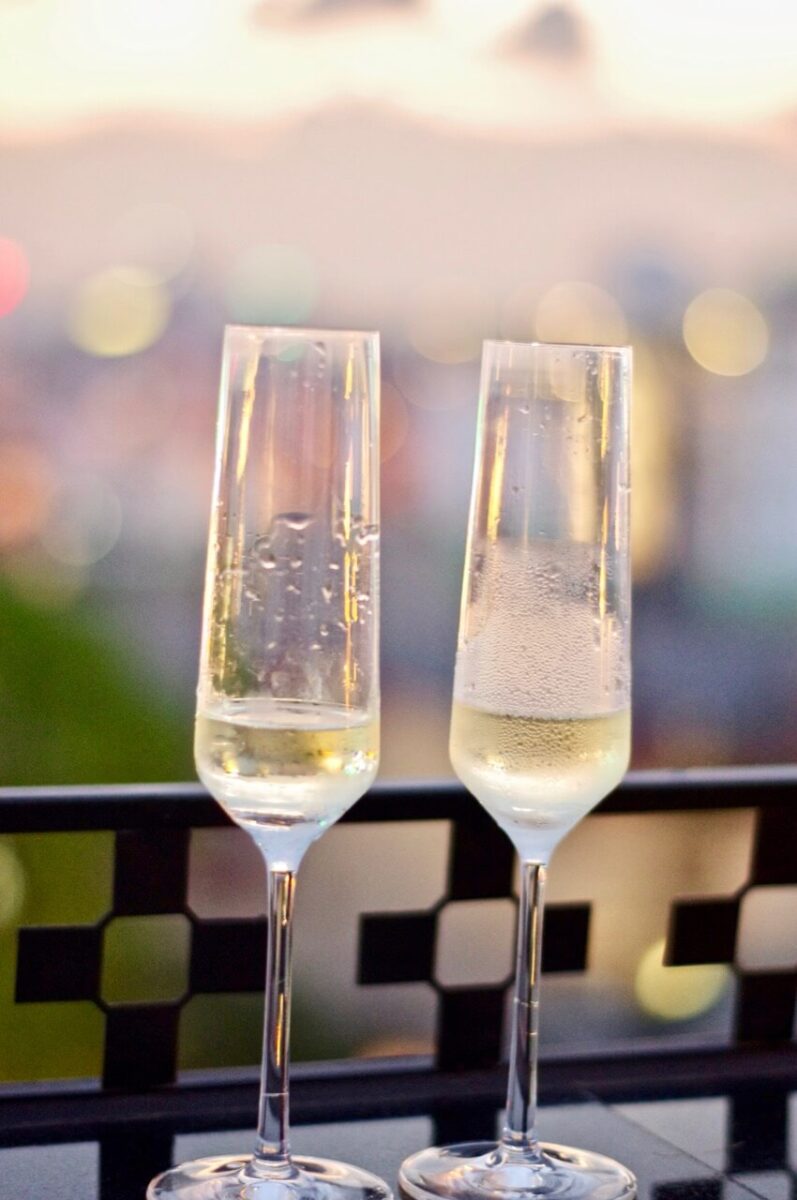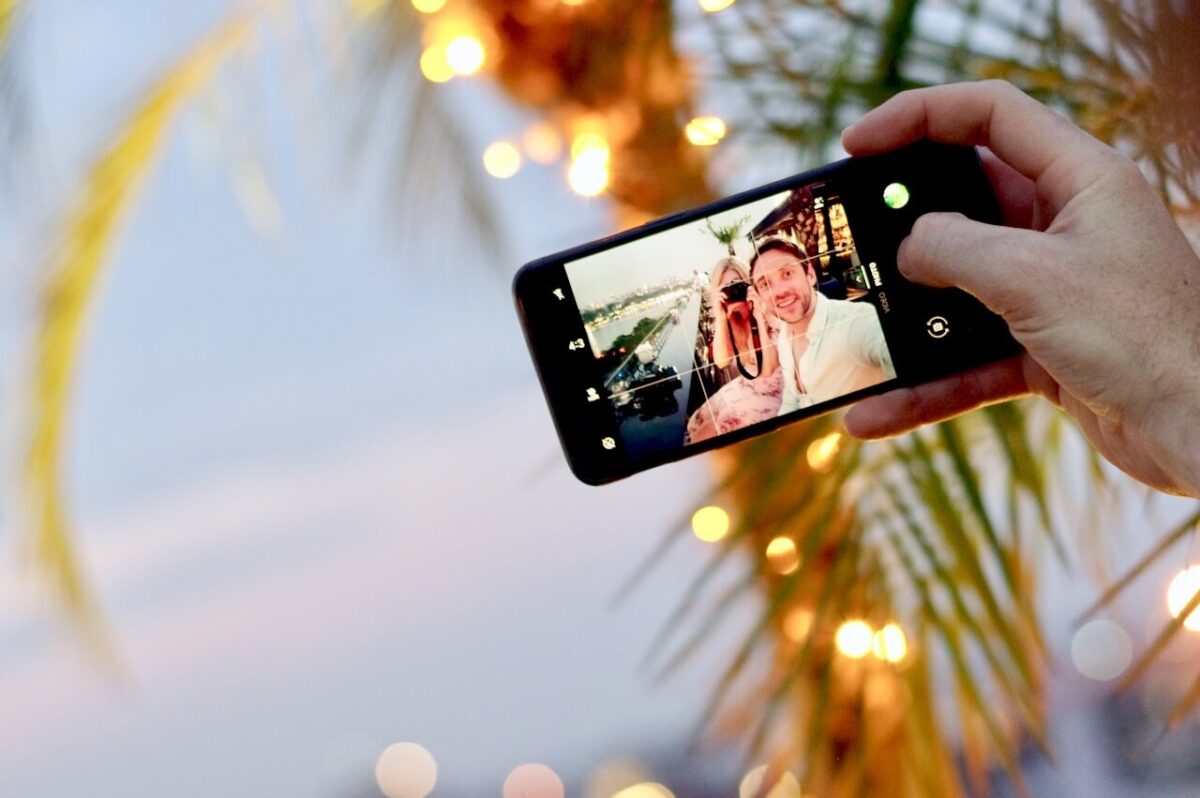 Oh and they got us an actual cake. And balloons. And made towel swans. My heart.
The bed was basically as big as our entire room back in London.

I wouldn't consider staying anywhere else in Hanoi. Except for maybe one of their sister hotels which I'm sure are equally as lovely. It was honestly the perfect setting for our South East Asia finale.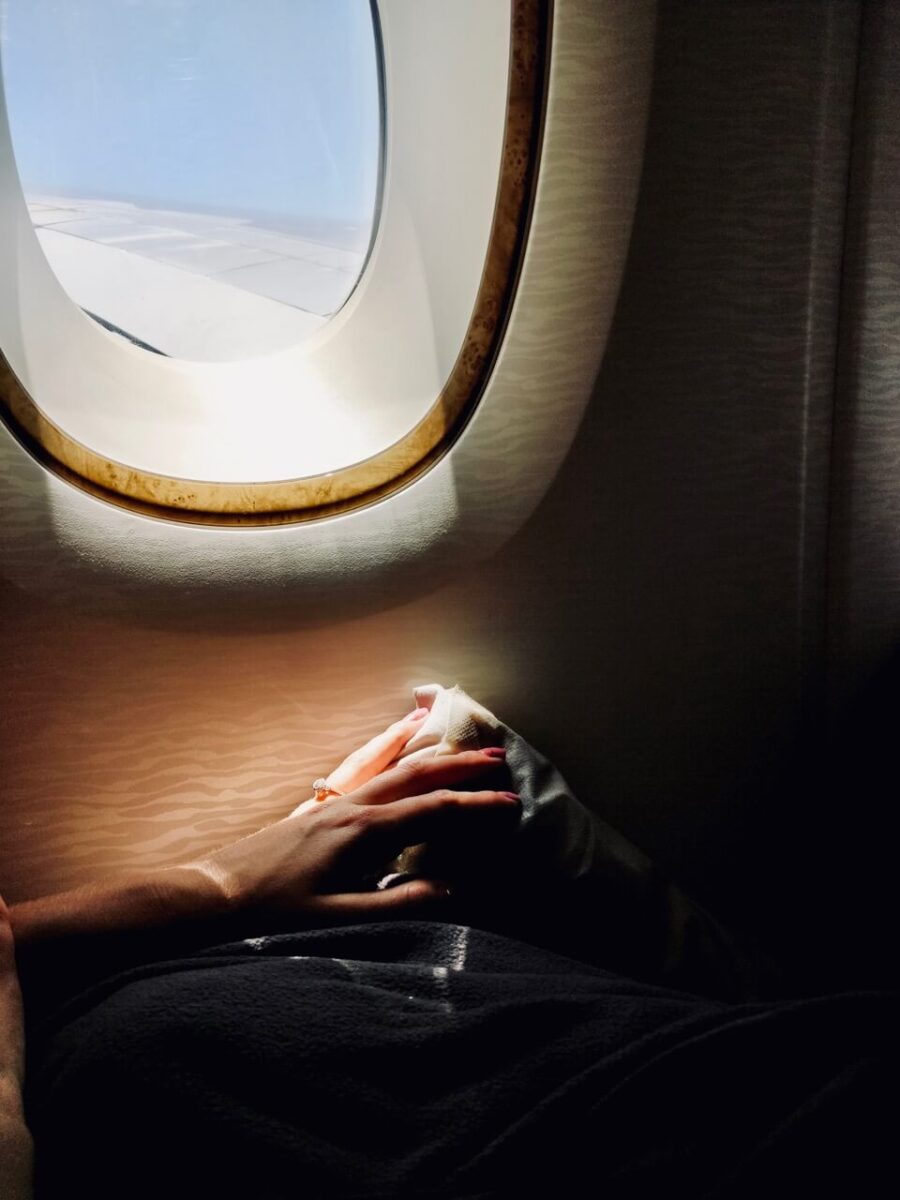 Manic with mopeds yet calm with cafes and cocktail nooks. Humid yet cool and remaining traditional alongside an ever expanding multi-cultural population, Hanoi is a must-visit city when in Vietnam. With good onward transport connections all around the country, this hub of activity may take a while to adjust to, but is certain to capture the hearts and minds of those who dive deep into it.
What an unforgettable adventure this one was.