Calm emerald waters and warm misty skies that are interrupted only by protrusions of limescale formations and jungle-clad islands adorning the horizon. A place of tranquillity and hidden scenic gems interspersed with well-trodden tourist trails and tourists travelling from near and far. Welcome to Ha Long Bay – A UNESCO heritage site steeped in history and one of Vietnam's most monumental, mythical landmarks.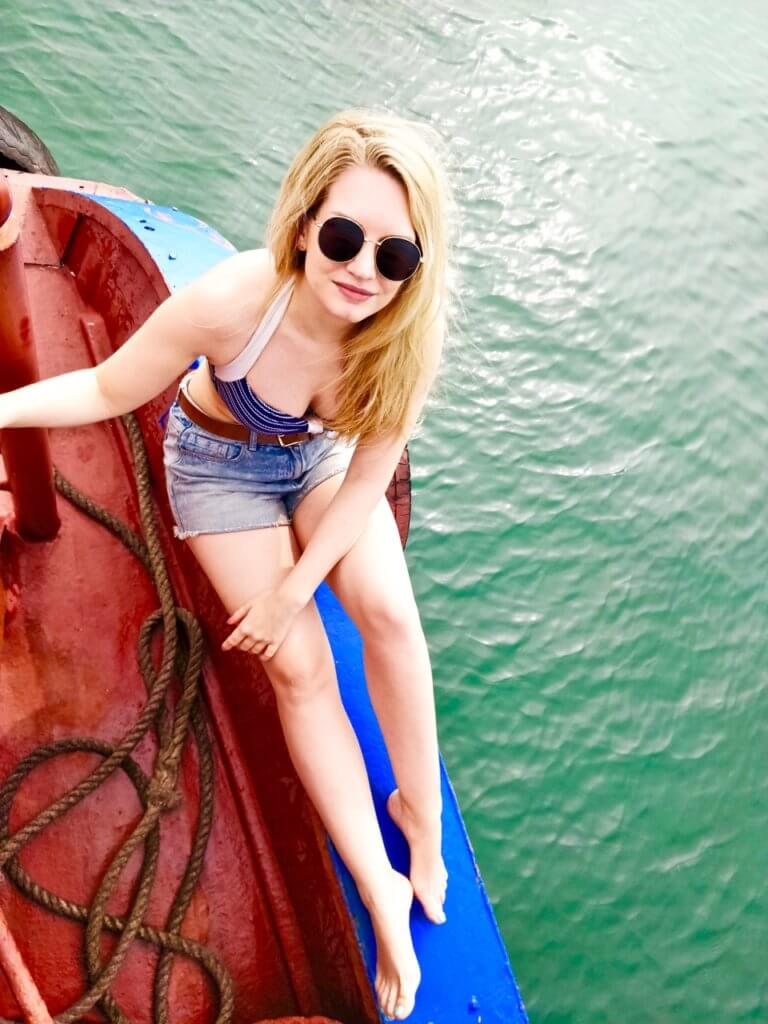 Splitting our time in Vietnam between Hanoi and Ha Long meant we could see contrasting elements of this vast country in the short time we had available. We opted for a 3 day/2 night cruise with Vega Travel who operate small group trips across the region. Booking in advance was easy and the process smooth. The tour itself was excellent value for money and meant we were able to see all of the sights without any of the logistical challenges we would have inevitably faced if trying to go it alone.
From our hotel in Hanoi we boarded a small minibus with 13 other travellers and journeyed for around three hours out of the crowded streets of the city and across bridges into the rice paddies and small villages of the countryside. A shop selling tourist tat parading as a service station selling giant ceramic statues, snakes in jars and overpriced ice cream was scheduled for part way into the trip which made for a bizarre retail experience post bus nap. We swiftly returned to the roads and before long we arrived at the harbour where hundreds of boats greeted us. Vega Travel assures guests that the experience with them will not be one full of other tourists and traffic which was a comforting mantra to keep in mind on arrival alongside the serious crowds waiting to board a variety of vessels.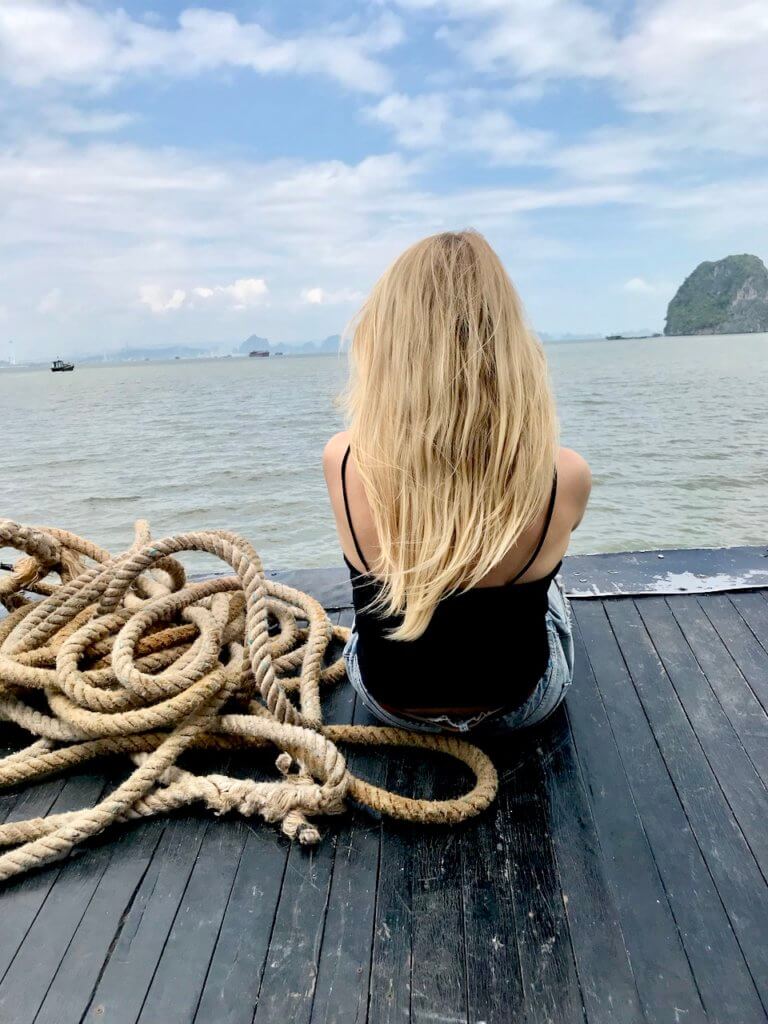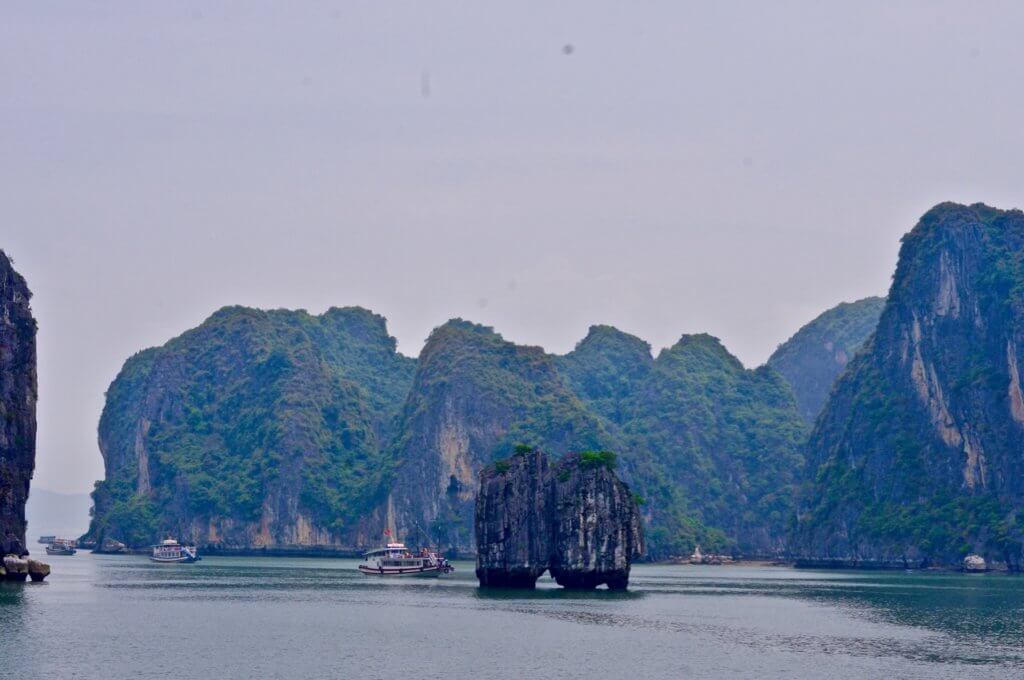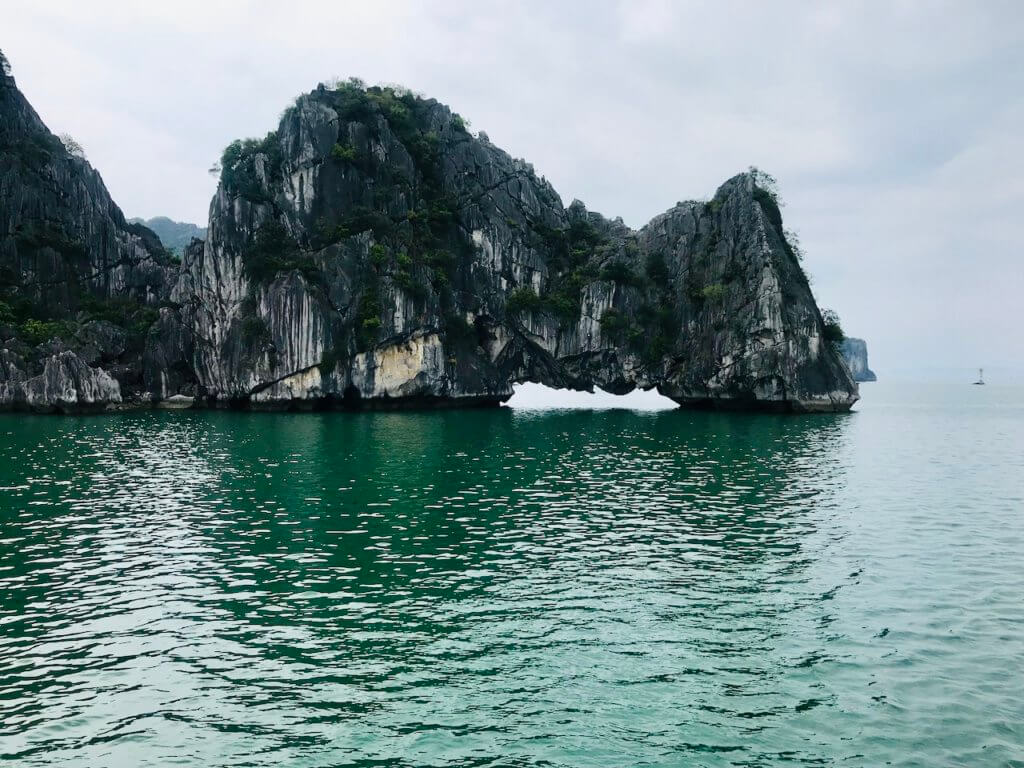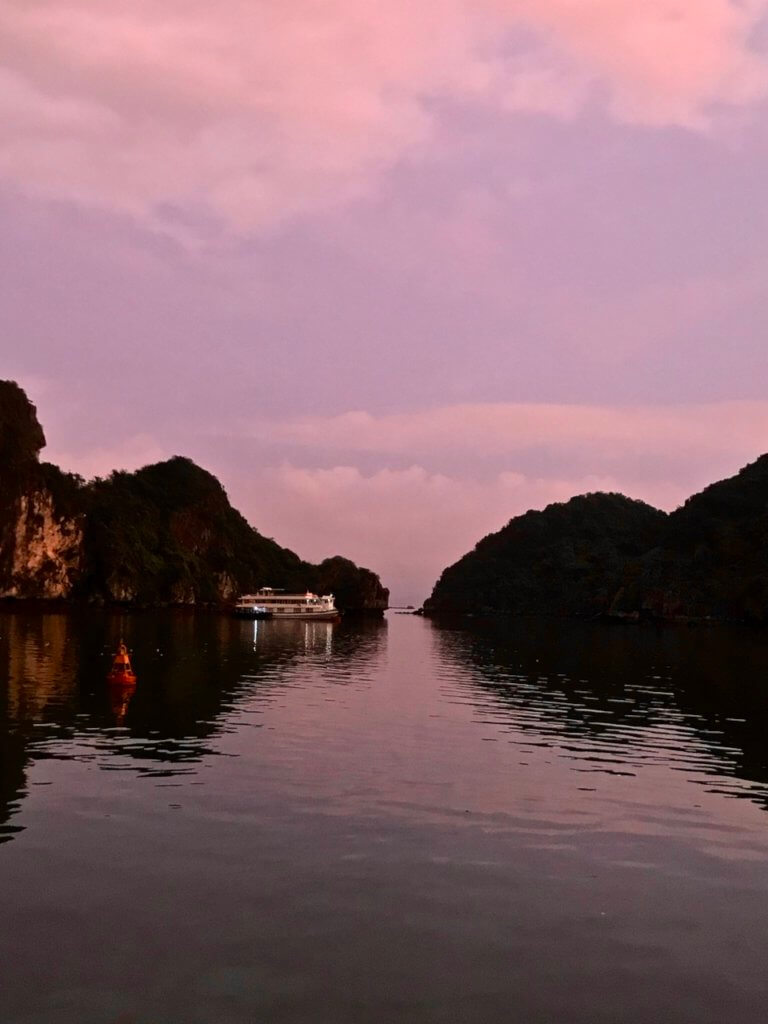 Our first night was to be spent on the boat and our room was nice enough for one on a Junk in the middle of the water. Our quaint floating home had a roof deck for stargazing/sunbathing as well as a bar and dining area for meals. It wasn't fancy but it was certainly fine for what we needed it for and our time on board was wholly enjoyable. Meals were prepared and served by the kitchen staff and the vegetarian options ranged from enjoyable to passable. The onboard bar served beverages for fairly reasonable prices considering the fact they had a very captive market and an evening activity of summer roll making was a nice touch. As an avid planner who thrives on nothing more than a blank calendar and a new destination, I'm not the biggest fan of tour-led organised activities or group trips like this but for a short period of time, I can definitely enjoy the experience. We were lucky enough to find ourselves amongst a varied and interesting group of shipmates which certainly helped. If you're travelling solo or for extended periods of time with the same person I imagine a short trip like this would be ideal for meeting new people and/or having a welcome change of conversational scenery.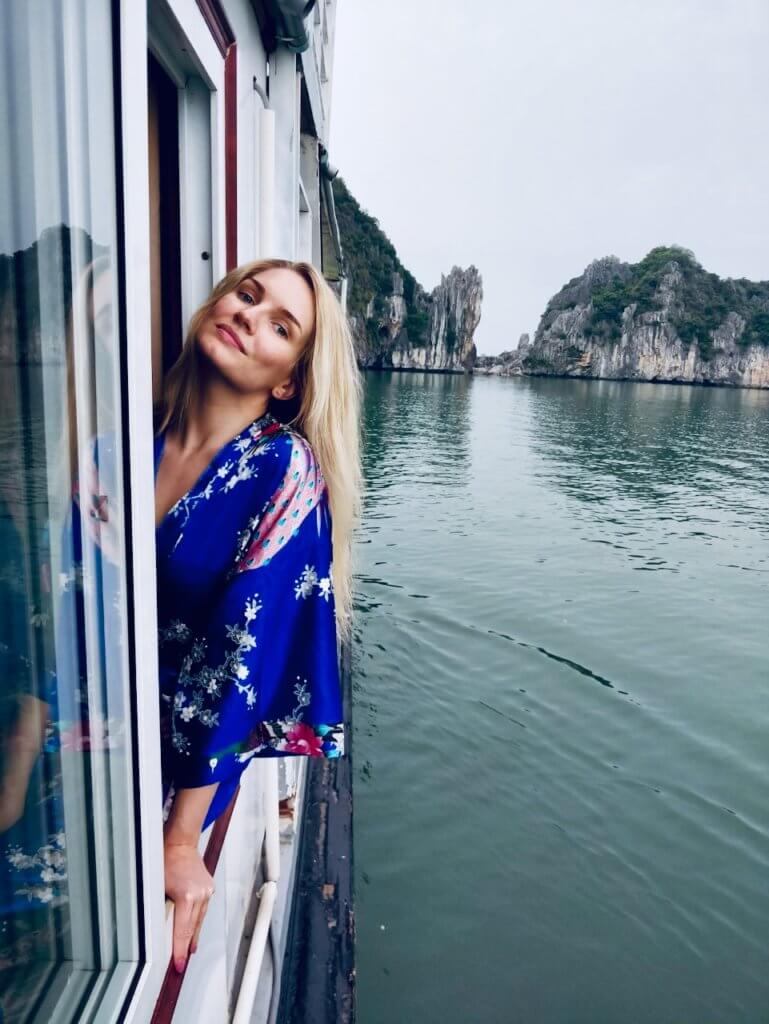 Typical Ha Long Bay activities include sea kayaking, hiking and cave exploration and we did all of these things several times at various points over our three-day excursion. Biking around Viet Hai was an incredible way to explore the natural sights, meets some resident goats and stumble across traditional villages. Our trip was certainly an active one and although technically suitable for all, those with good physical fitness will definitely fare far better. There were options to sit out or modify certain elements but our jungle "walk" was possibly slightly understated on the description and definitely would suit the title of jungle "ascent up sheer rock faces followed by a descent into the abyss and possibly snake pits" much better. To say I was unprepared for an hour of scrambling up and down rocks would be an understatement but luckily I found myself alongside an equally ill-prepared array of sandals and short shorts so turns out as a group we all experienced the same shock factor of the Vietnamese definition of "walk." It was one of the experiences that I was mildly horrified to be having at the time but can look back on now with fond (ish) memories and the firm knowledge that I'll probably never experience anything quite so rural again. It was certainly, in its own way, a special breed of charming.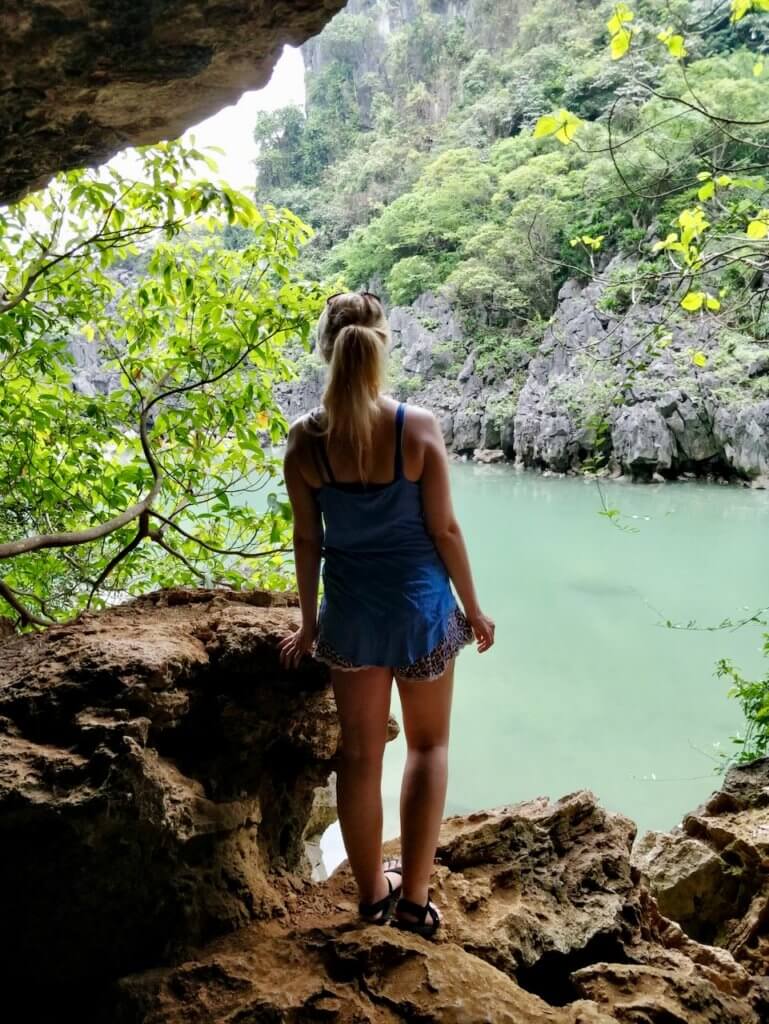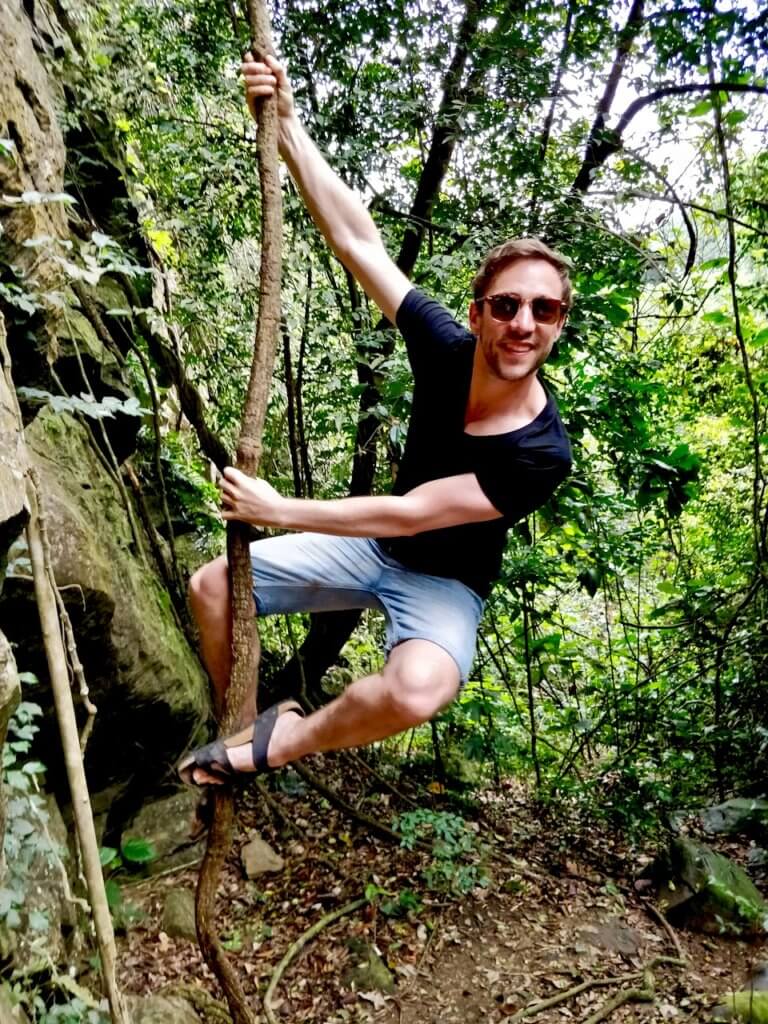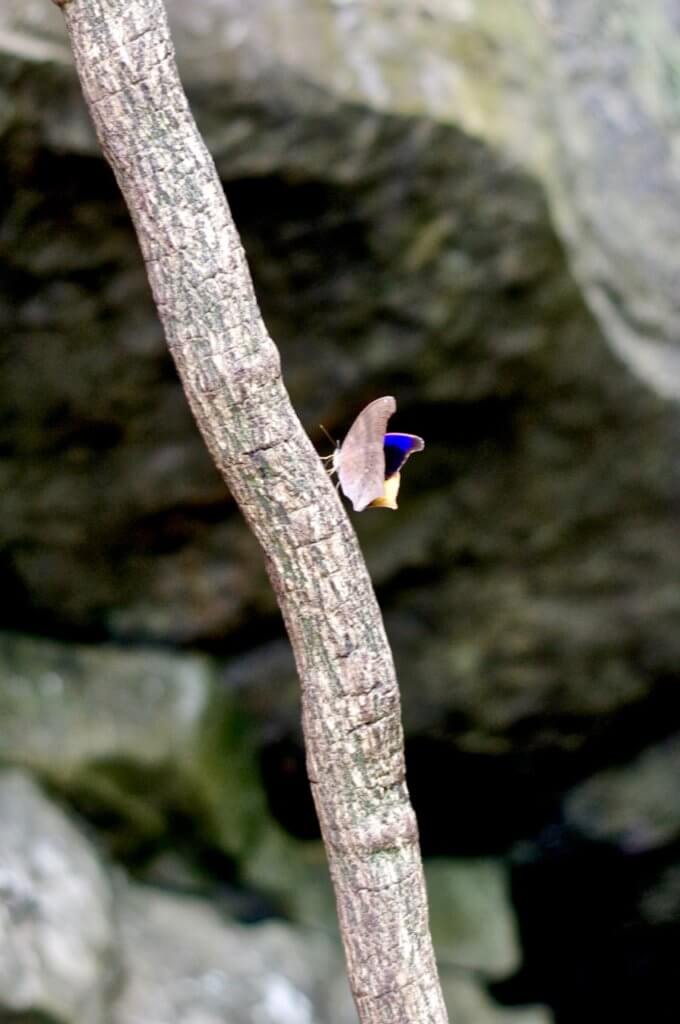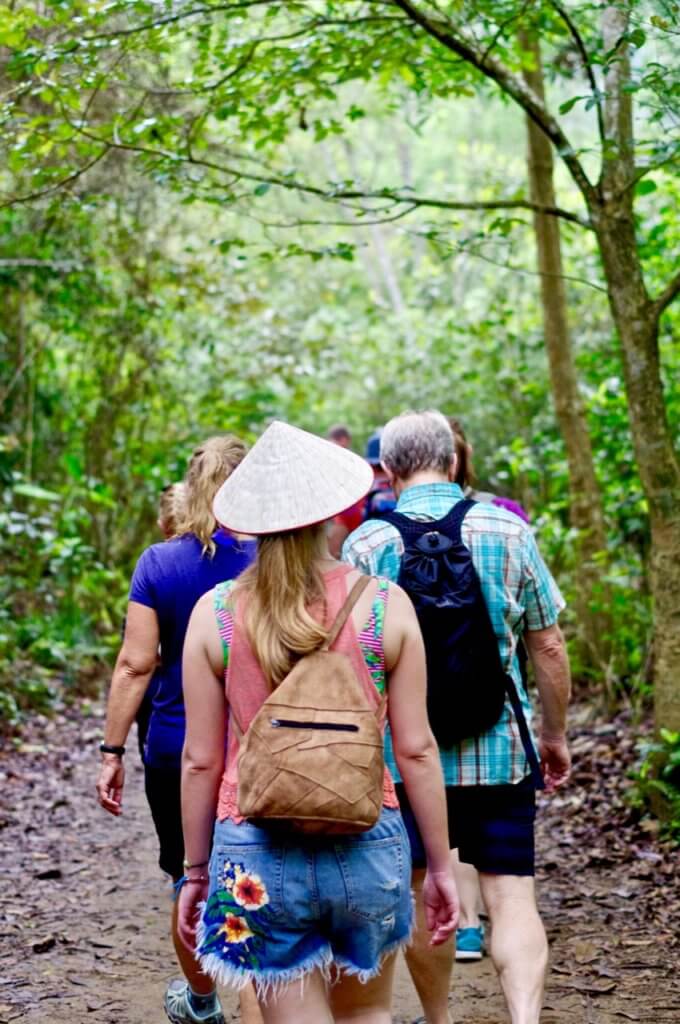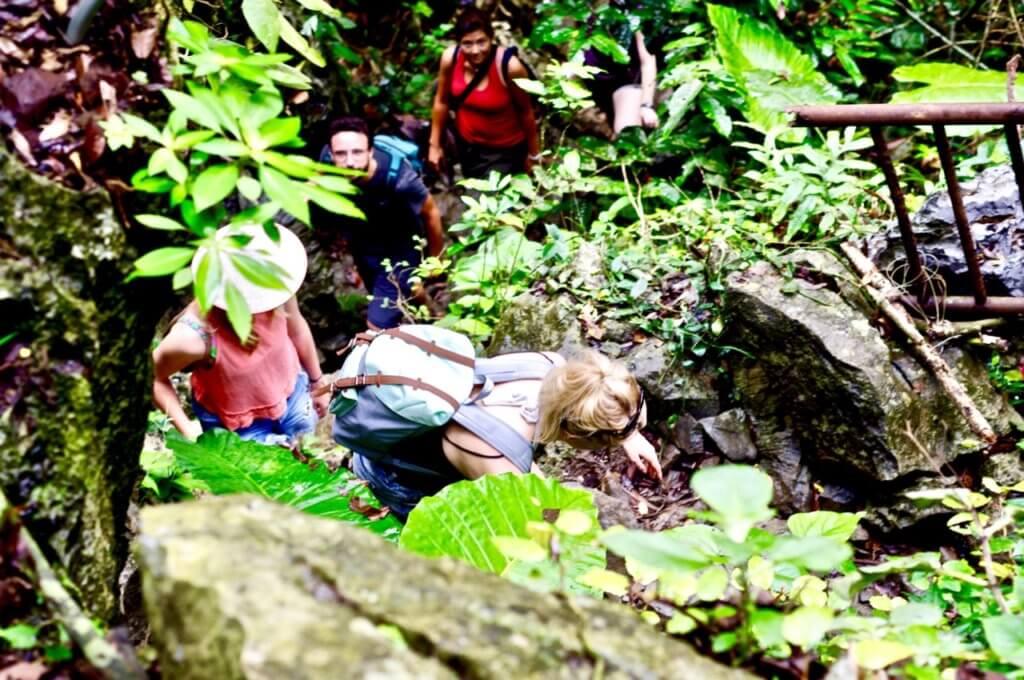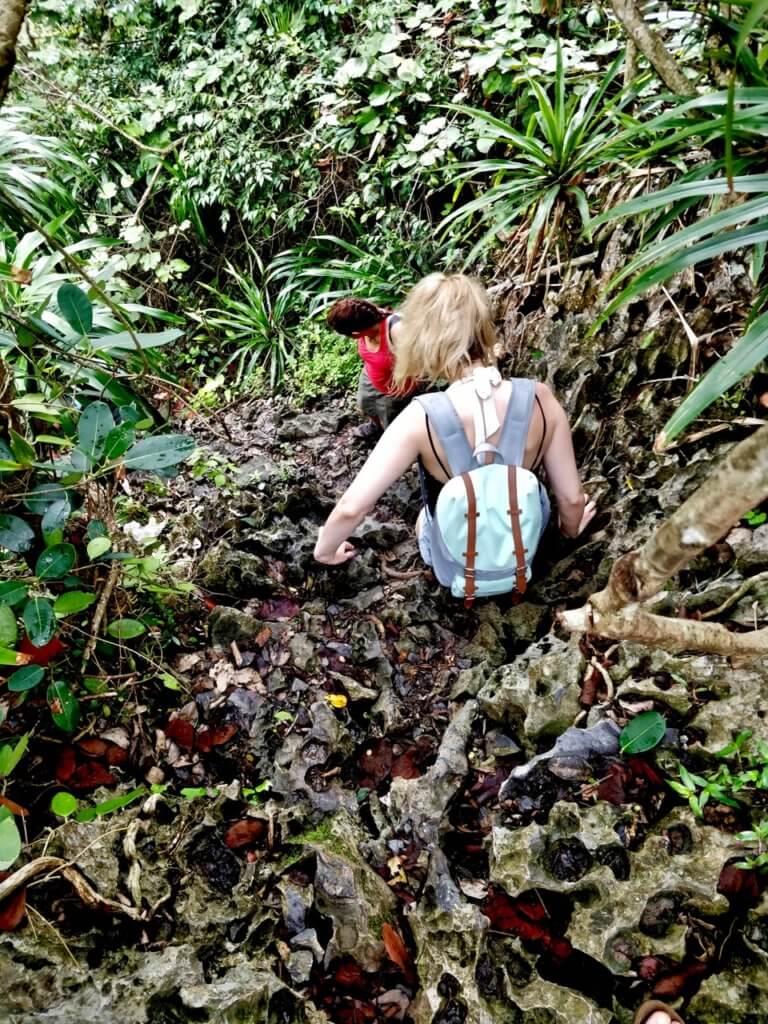 Renowned for its tropical, changeable weather we spent the first two days under a cloudy haze before the skies turned blue on our journey back to the mainland and we were spoiled with sunshine. The humidity was truly something else and I think I sweated out half of my water weight during our hike to the peak of Titop Mountain at Cat Ba National Park. The mental image is as lovely as the memory. Hiking to heights is certainly recommended when exploring Ha Long Bay; the landscape is luscious and the views staggering, it's a place I'm not entirely sure photos will ever do justice as they're never going to capture that true eerie feel that makes Ha Long Bay so mysteriously special.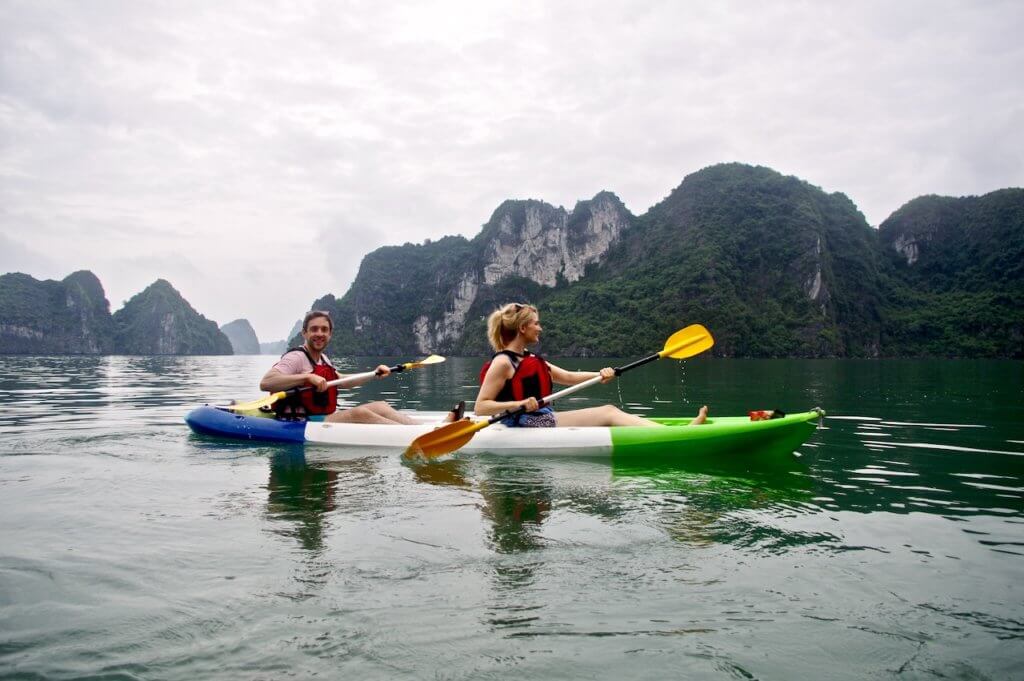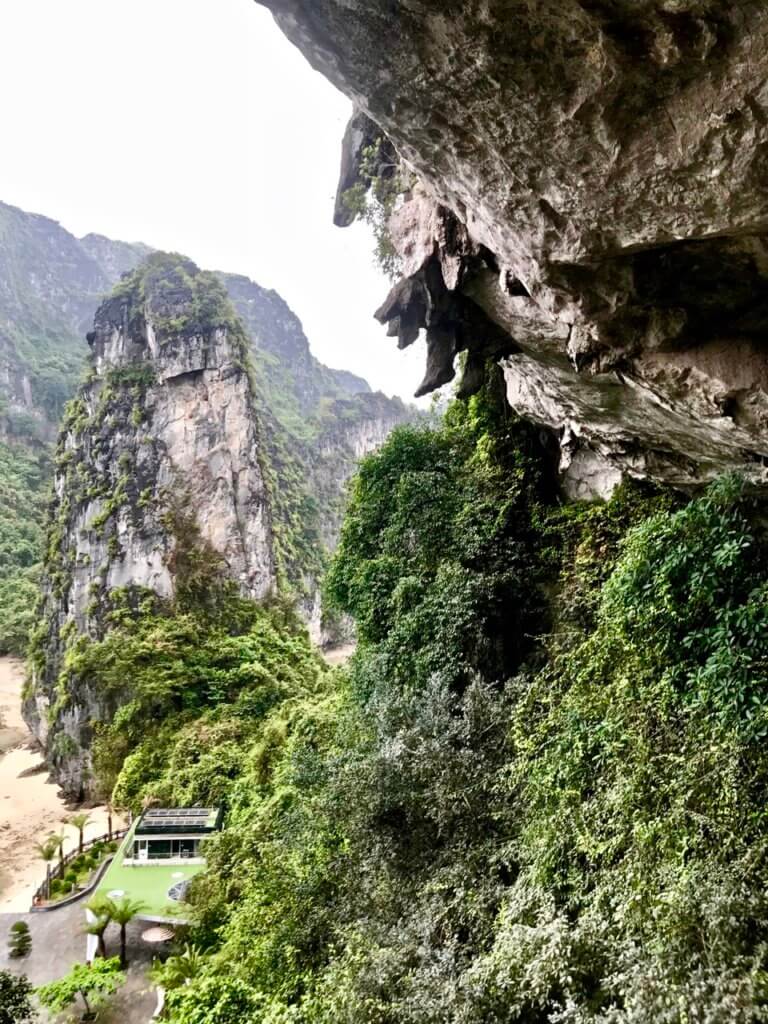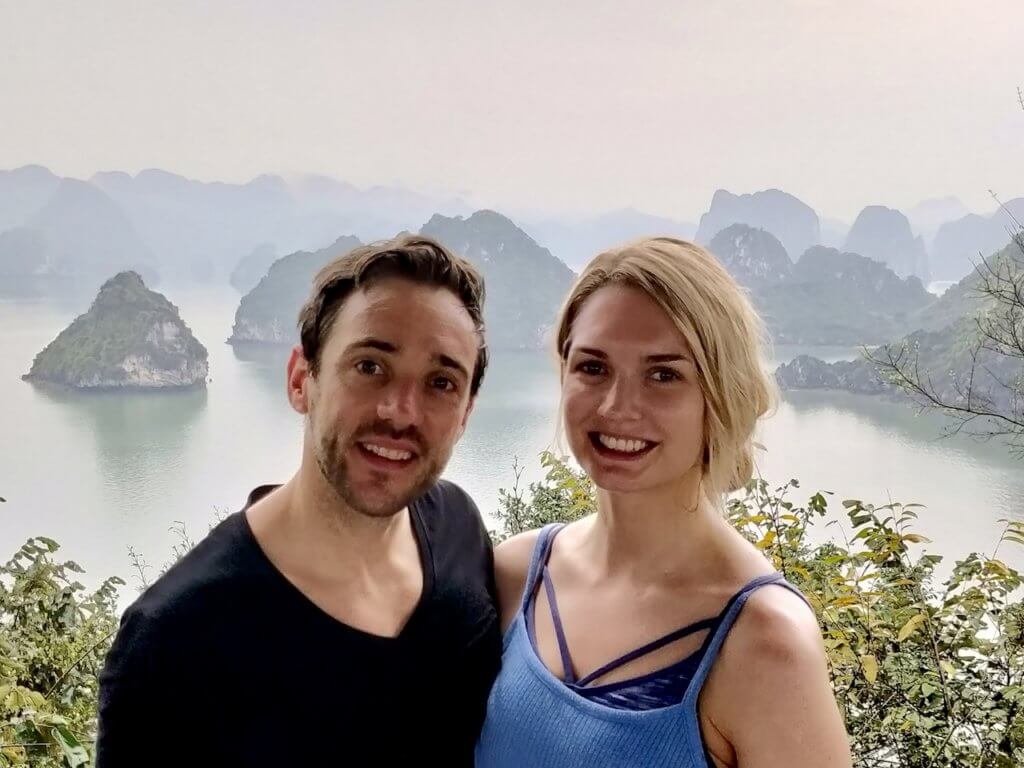 Following two days of activities and sailing, our second evening was spent on Cat Ba Island at the Hung Long Harbour Hotel in its main hub, Cat Ba Town. The rugged island is stunning. The overly commercialised town, unfortunately, does not do it justice. Large hotels and average restaurants dominate the skyline and granted, there may well be some hidden gems to be found if you have time to look for them.
We did not as we were otherwise engaged. On that note, I do thoroughly recommend walking out of the town to watch the sunset on the edge of the ocean looking out into the world ahead.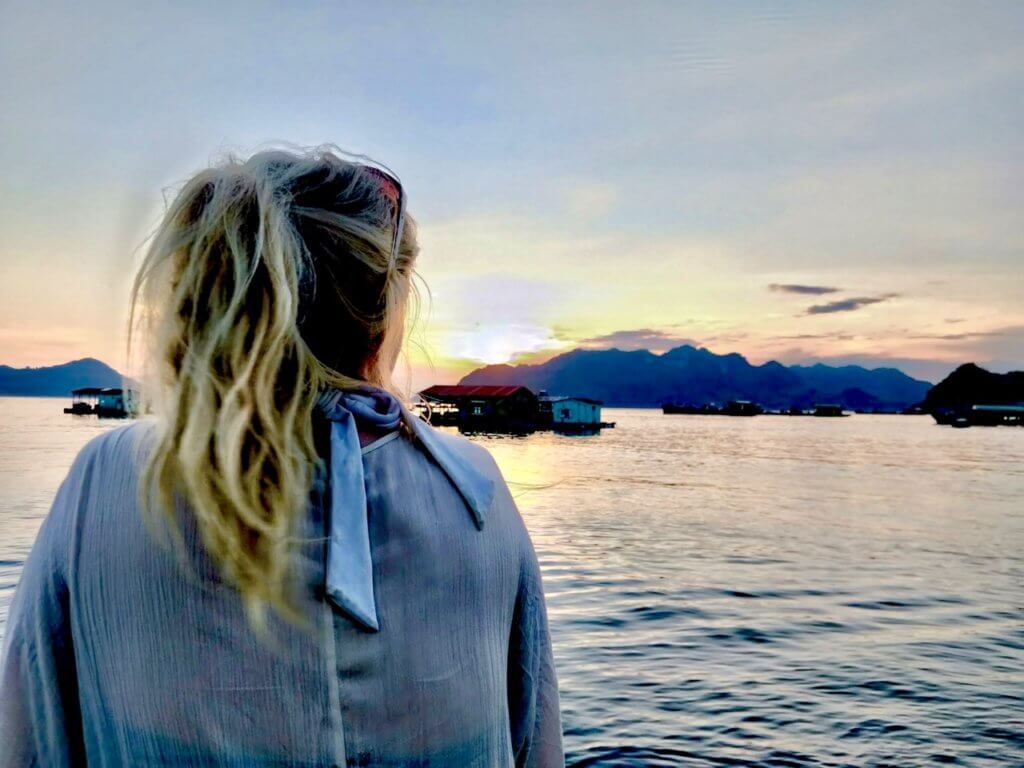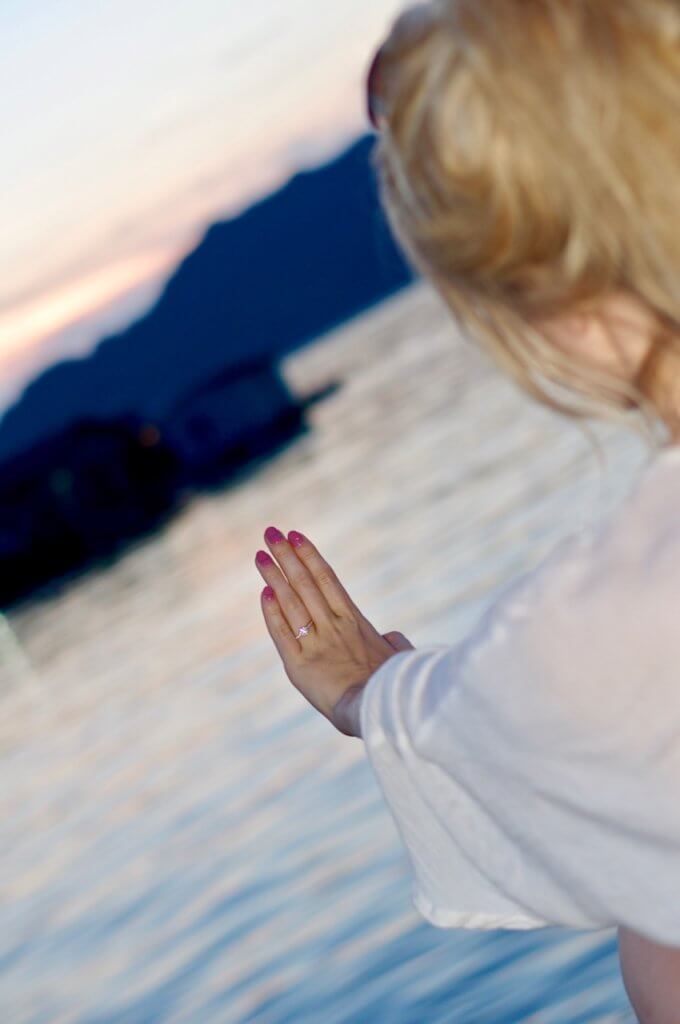 Average celebratory pizza as standard. Exceptional accessories not guaranteed.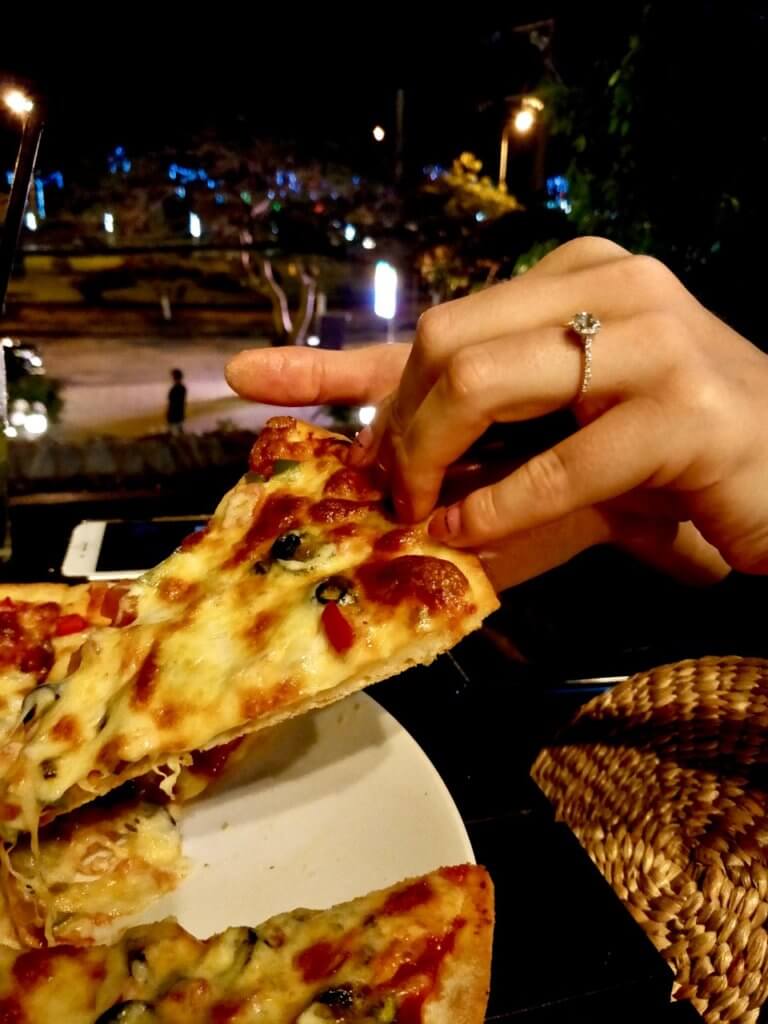 Safe to say that Ha Long Bay and the joyously named Cat Ba Island will always have a little piece of our hearts. Rustic charm and relatively unspoiled nature make for ideal exploration and the place seems worlds away from the chaotic crescendos of life in Hanoi. We drifted back towards the mainland in our own happy bubble passing floating fishing villages along the way. It was incredible to see ways of life so entirely foreign to our own city-dwelling ones in practice.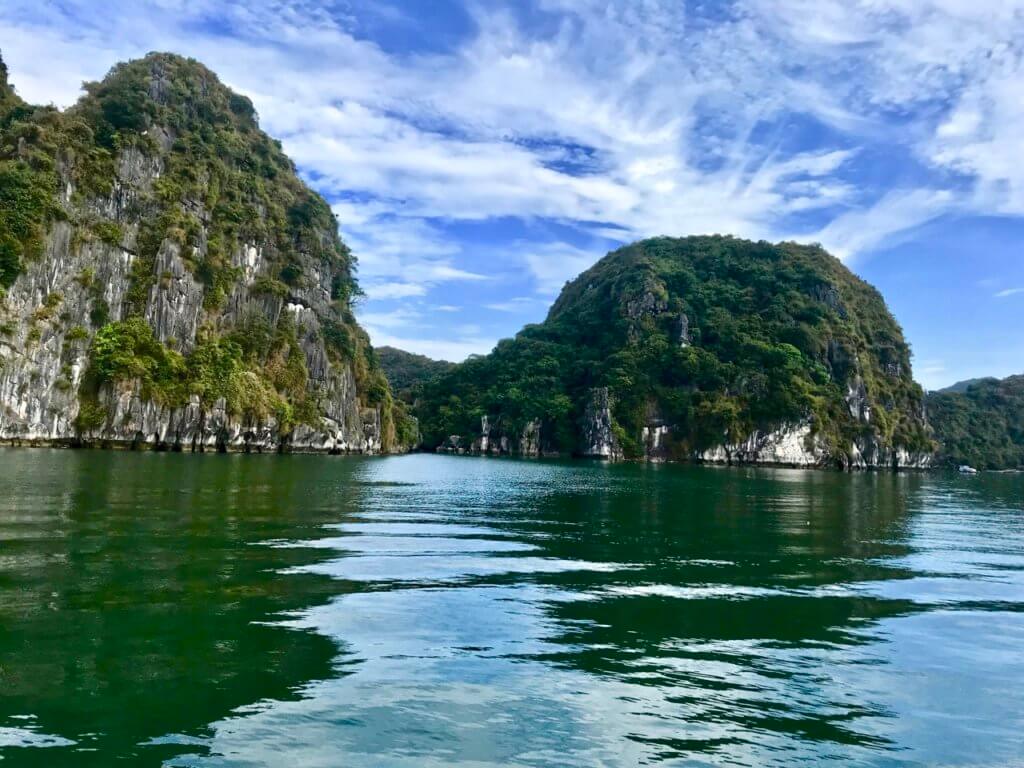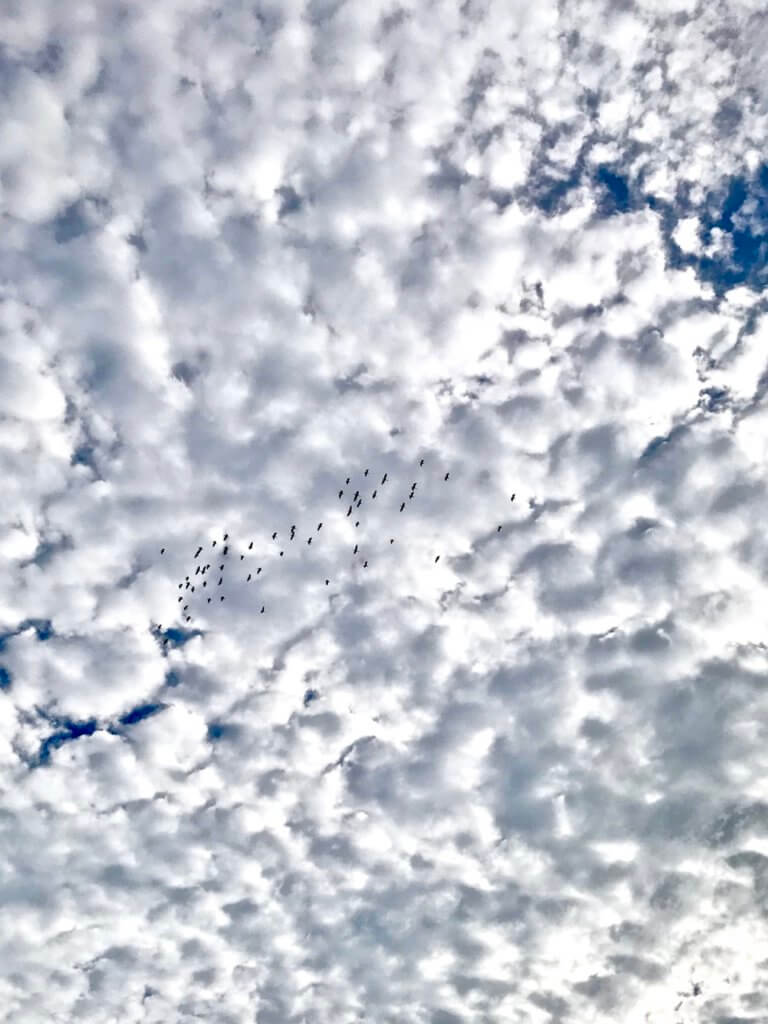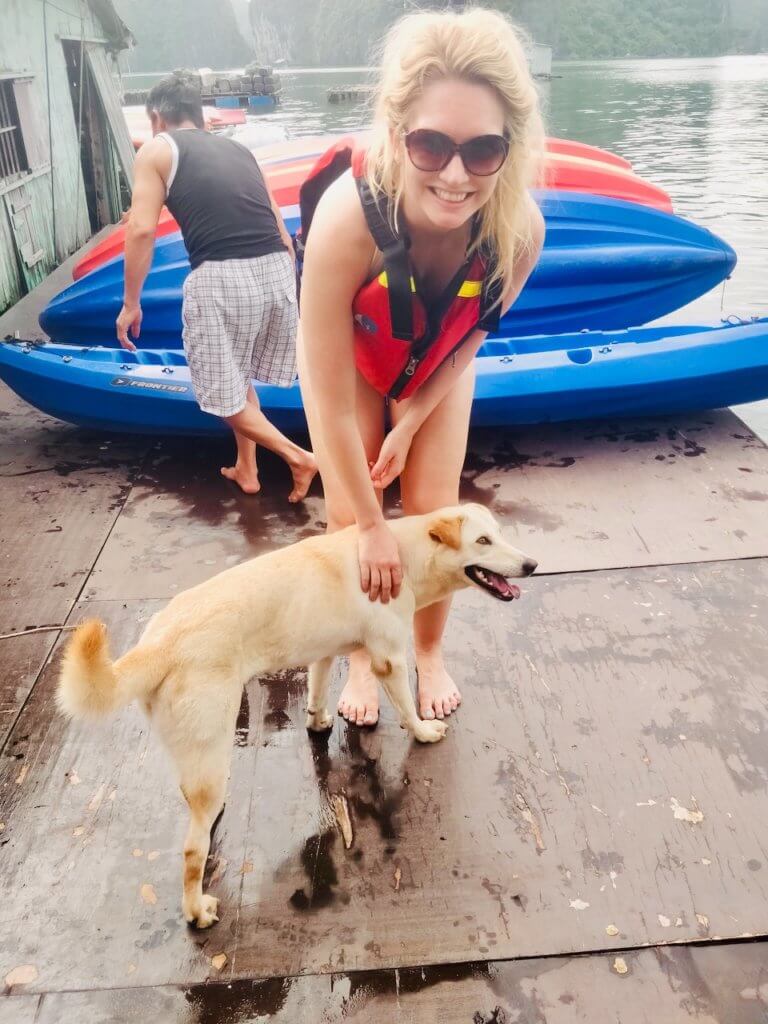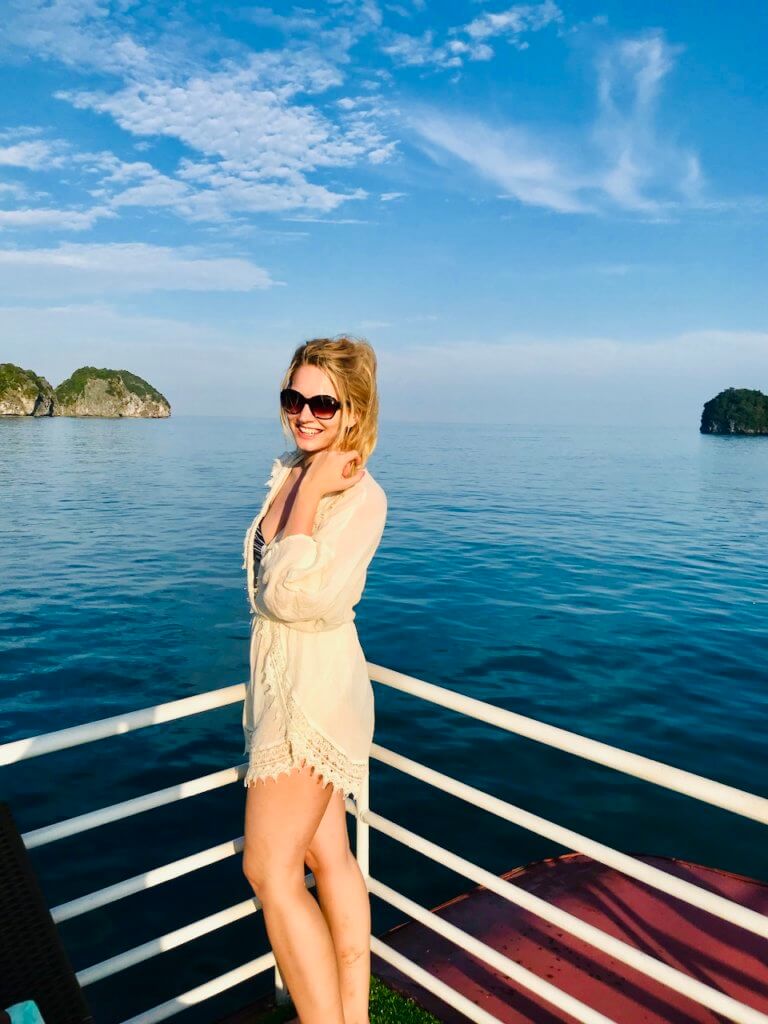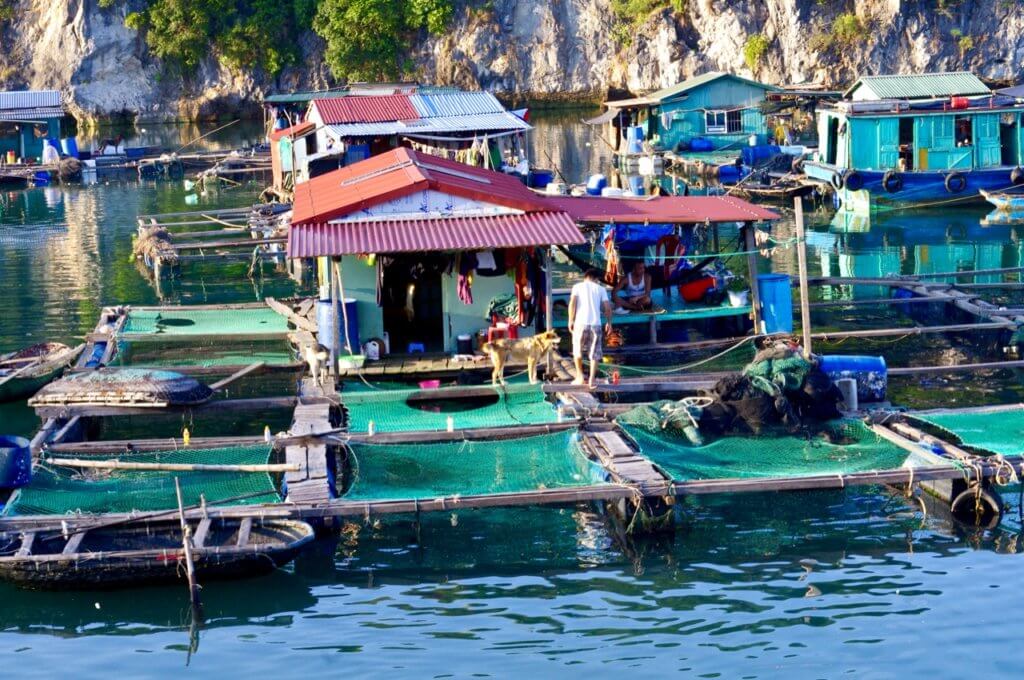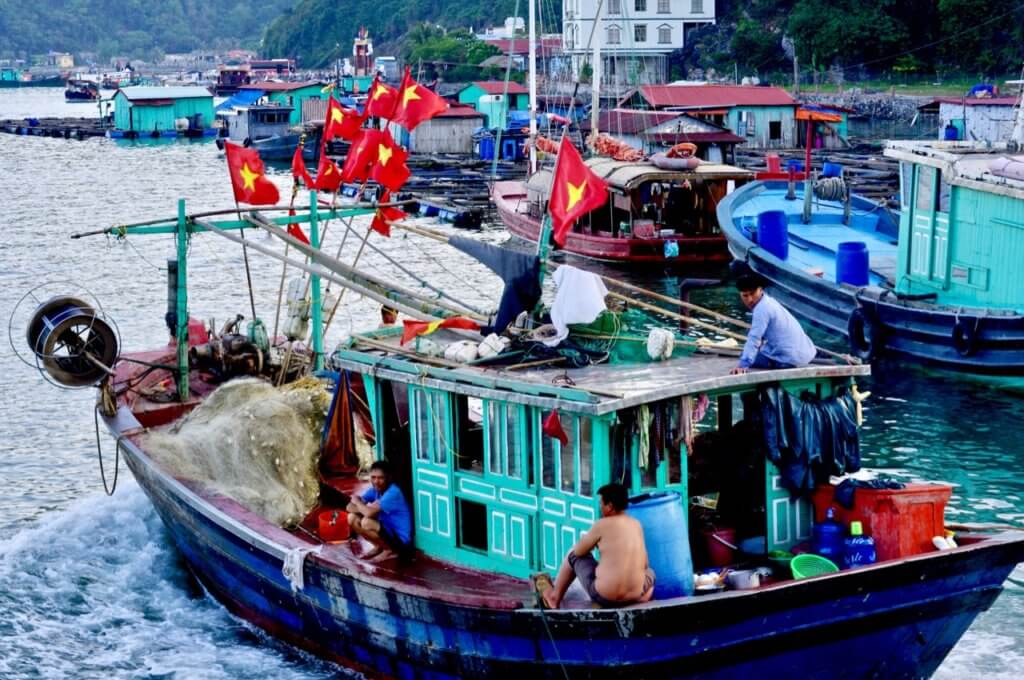 Definitely make a trip to Ha Long Bay and set sail on a group trip that avoids the crowds; embrace the experience and breathe it all in.
There's nothing quite like waking up to those misty sunrises surrounded by floating forests, ancient formations and a new fiance.