From the tropical terrain of northern Thailand to the blissful beaches of the south. The vibrant capital of Vietnam and the tranquil, turquoise, rock-studded waters that await several hours to the east.
We spent 16 days in Thailand and Vietnam taking in everything from jungles and lakes to cities and palaces. We ate our round around Thailand and discovered one of our favourite cocktail bars to date in Hanoi. We befriended cats at our beachside Phuket Airbnb and found ourselves being rocked to sleep by the waves on a boat in the middle of Ha Long Bay. The diversity of the landscapes was awe-inspiring. The sensory feast of the cities was as energising as it was overwhelming. 16 days was never going to be long enough to delve deep into these incredible countries, but we certainly managed to make a very good scratch at the surface.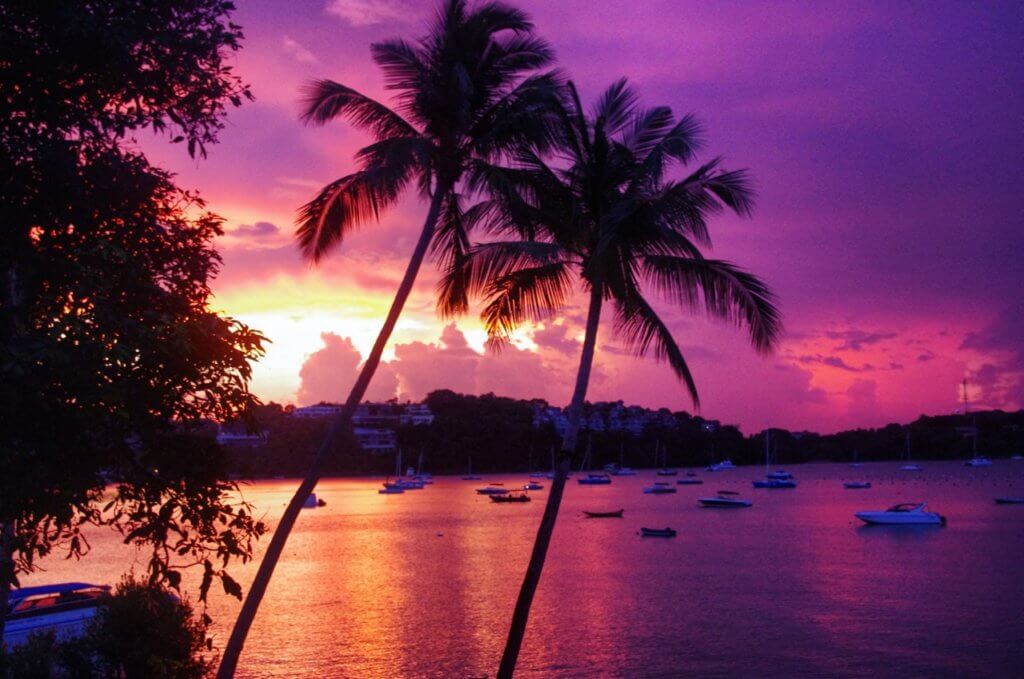 I have wanted to visit Thailand for as long as I can remember. The food, the beaches, the sheer beauty of it all; everything appealed. I didn't go down the extended South East Asia travel route in my early twenties as many people do and I have long watched with envy as others donned their backpacks and jetted off into the sunset. After being in Bali last year and seeing plenty of sunkissed backpackers, we decided we really wanted to do another backpacking trip. Two months wasn't going to be an option but two weeks was a definite possibility.
Thailand was a given and then we chose between Vietnam and Cambodia, both of which we were keen to explore. We did very briefly contemplate trying to do all three but that would have been a stretch and no doubt a completely different (read: manic) experience. We decided on Vietnam and split our time with six days there following 10 days in Thailand. Technically we were away for 18 days but at least one and a half of those was lost to air travel and time differences and may or may not have included a delirious 1 am cheese fry stop at Shake Shack in Dubai airport.
Our 16(ish) days looked something like this:
London- Bangkok (arrive early am)
Bangkok
Bangkok- Phuket
Phuket (Phi Phi Island trip)
Phuket (Khao Sok National Park trip)
Phuket
Phuket (Kata)
Phuket- Chiang Mai
Chiang Mai
Chiang Mai
Chiang Mai- Hanoi
Hanoi
Hanoi- Ha Long Bay (organised 3d/2n boat trip to Cat Ba Island)
Ha Long Bay
Ha Long Bay-Hanoi
Hanoi – London (leave late pm)
We flew between all the destinations which was so, so easy. And quick. And cheap. And on time. And often included a snack. European budget airlines could learn a lot from the Asian ones. Because we didn't have much in the way of flexibility we booked all flights before we left with the help of Google flights to compare prices. With the exception of Chiang Mai to Hanoi (a relatively new direct route that only runs once a day), there were plenty of options and times to choose from.
I'll go into much more detail on accommodation, activities and recommendations for each of our destinations on my upcoming blog posts but for now, here's a summary.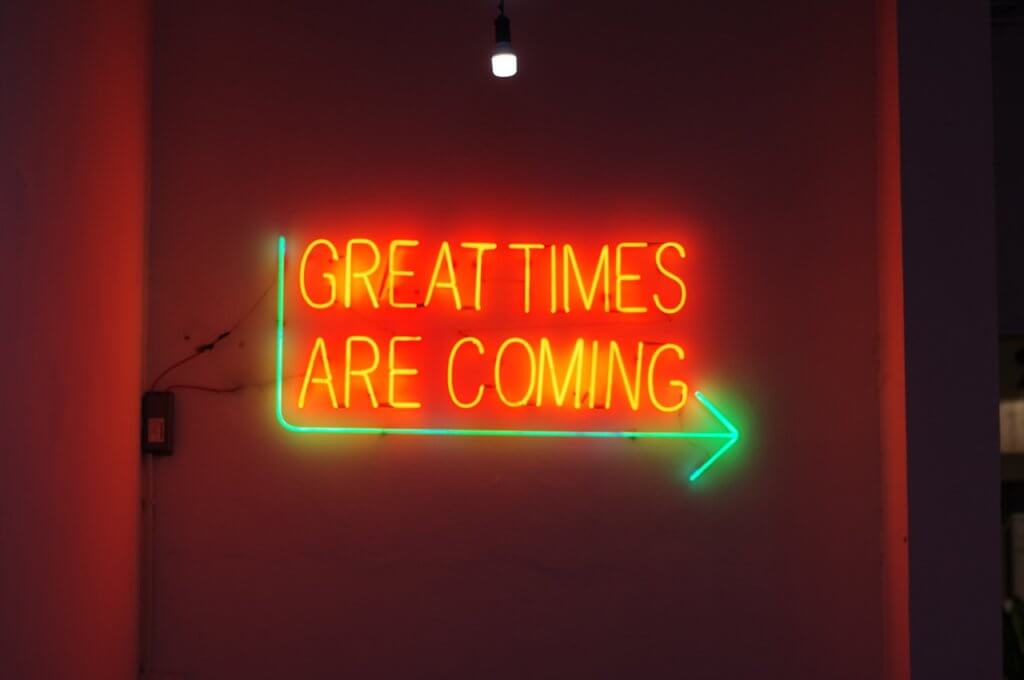 Bangkok
Flying from London Gatwick to Bangkok (via Dubai) was straightforward and made the most sense route-wise for us. I had a pretty good suspicion that Bangkok was not going to be my favourite city in the world but nonetheless it felt logical to spend a couple of nights there to explore and say we'd seen it after the initial journey. Brash, bustling and behind the times when it comes to public transport, it's safe to say my suspected sentiments were realised pretty early on. That's not to say we didn't enjoy aspects of the city because we definitely did. From vegan Thai restaurants to the first of many incredible night markets, there's definitely a lot to enjoy if you look beyond the initial glare of the city lights.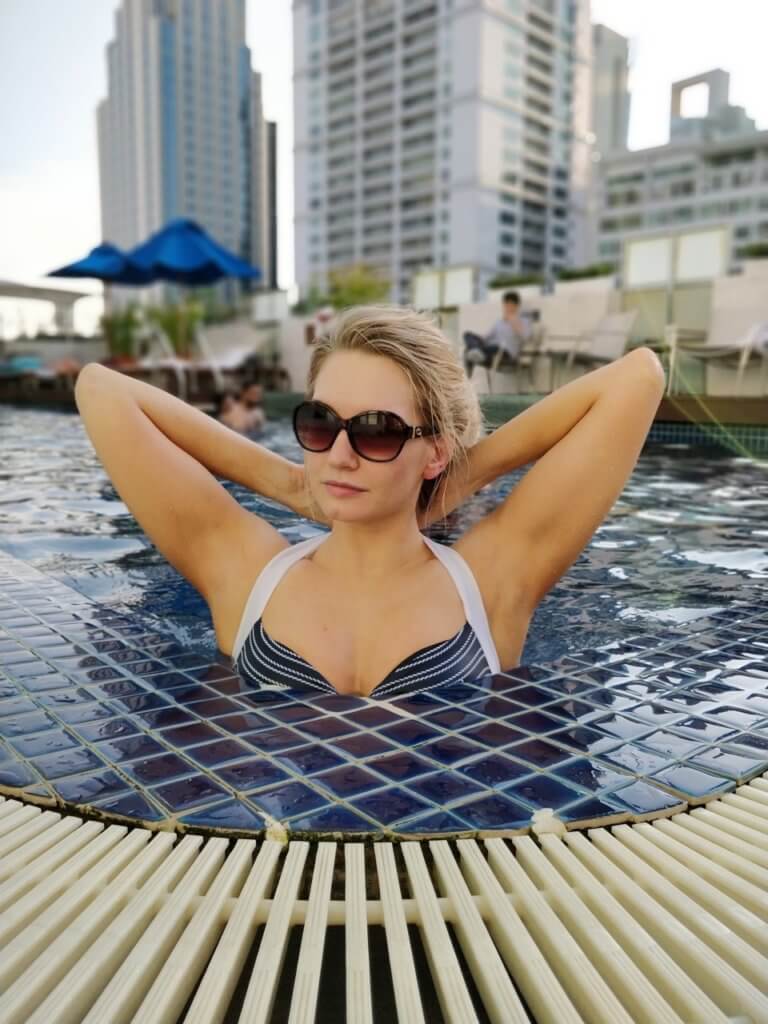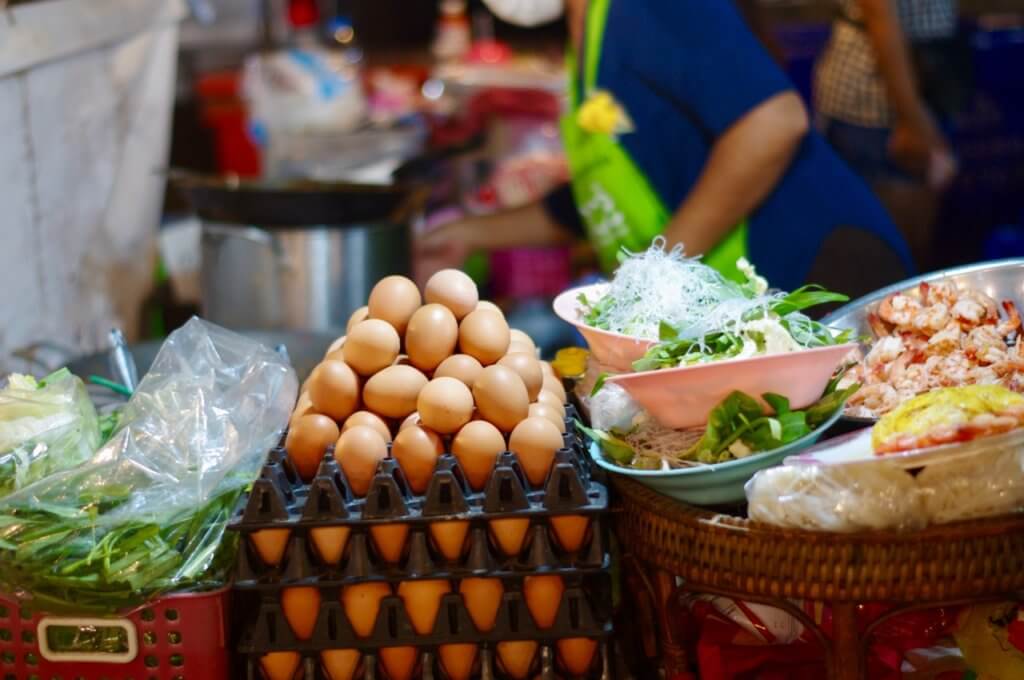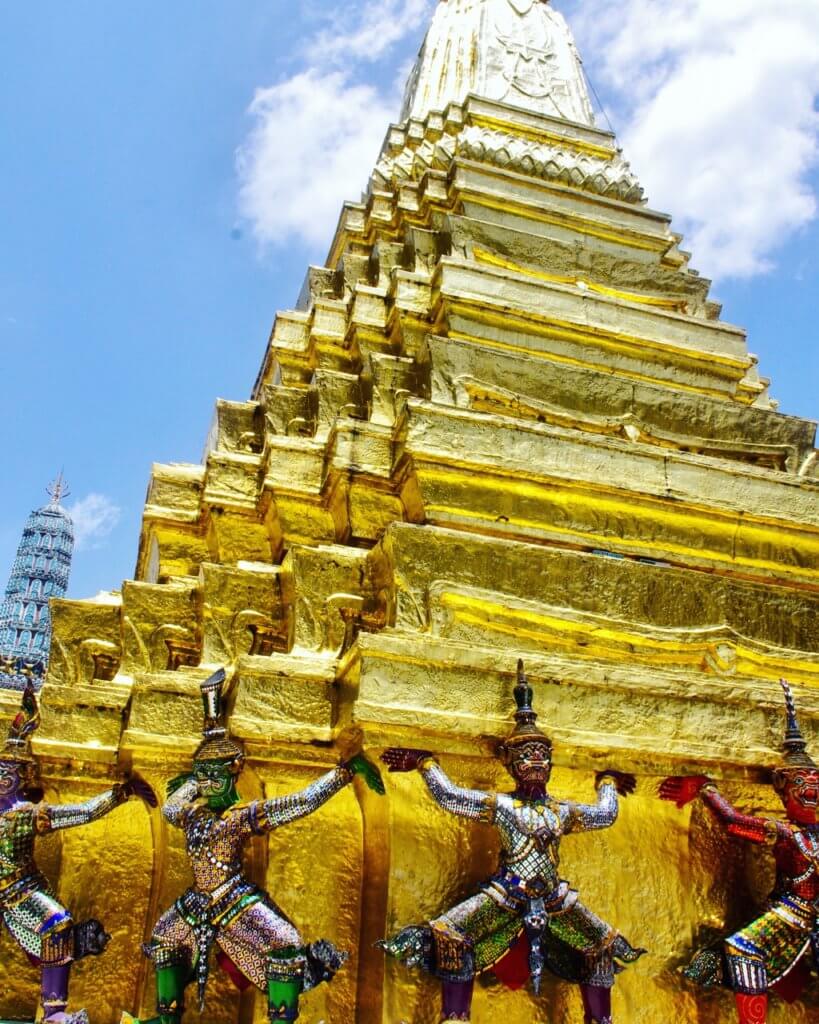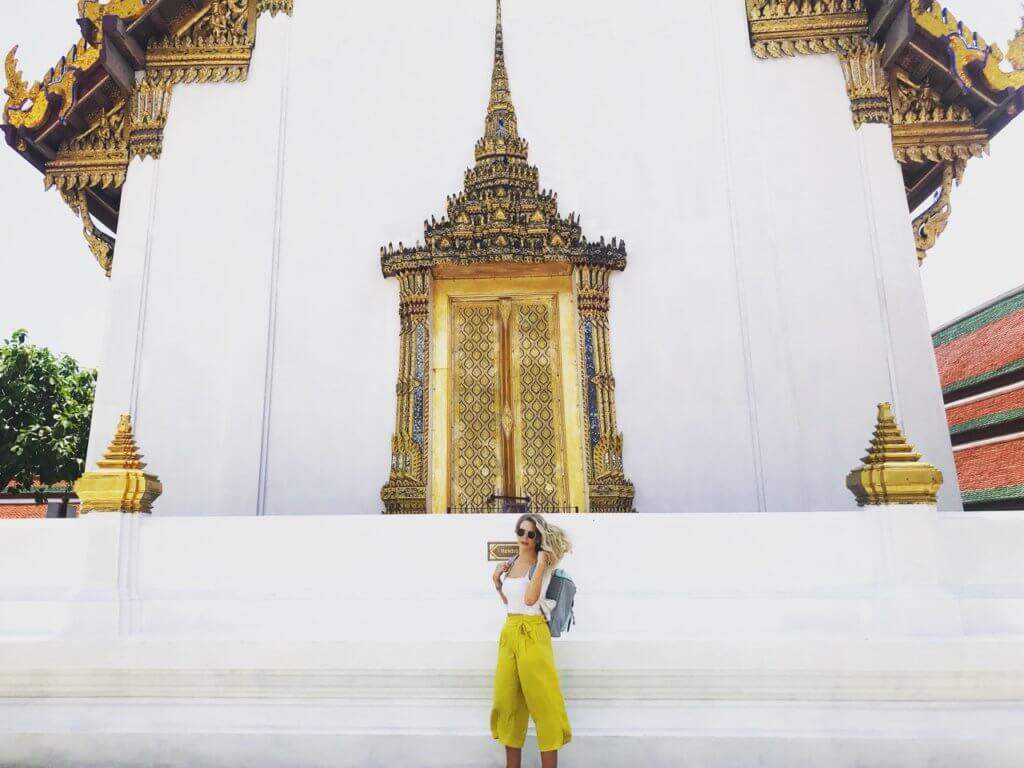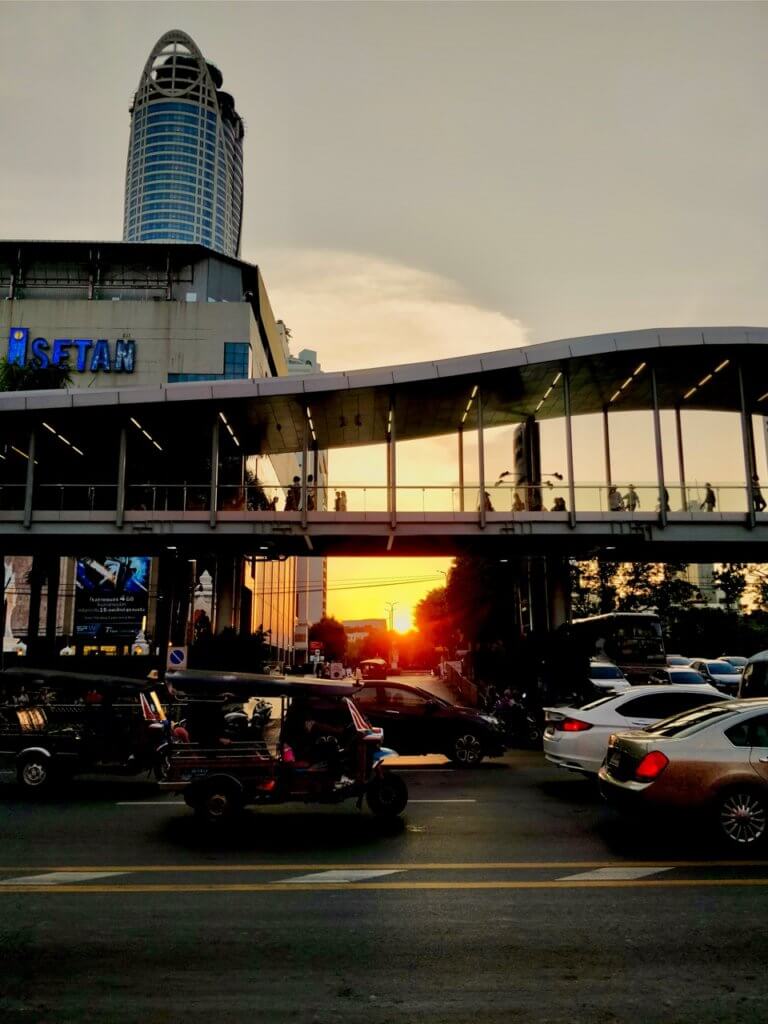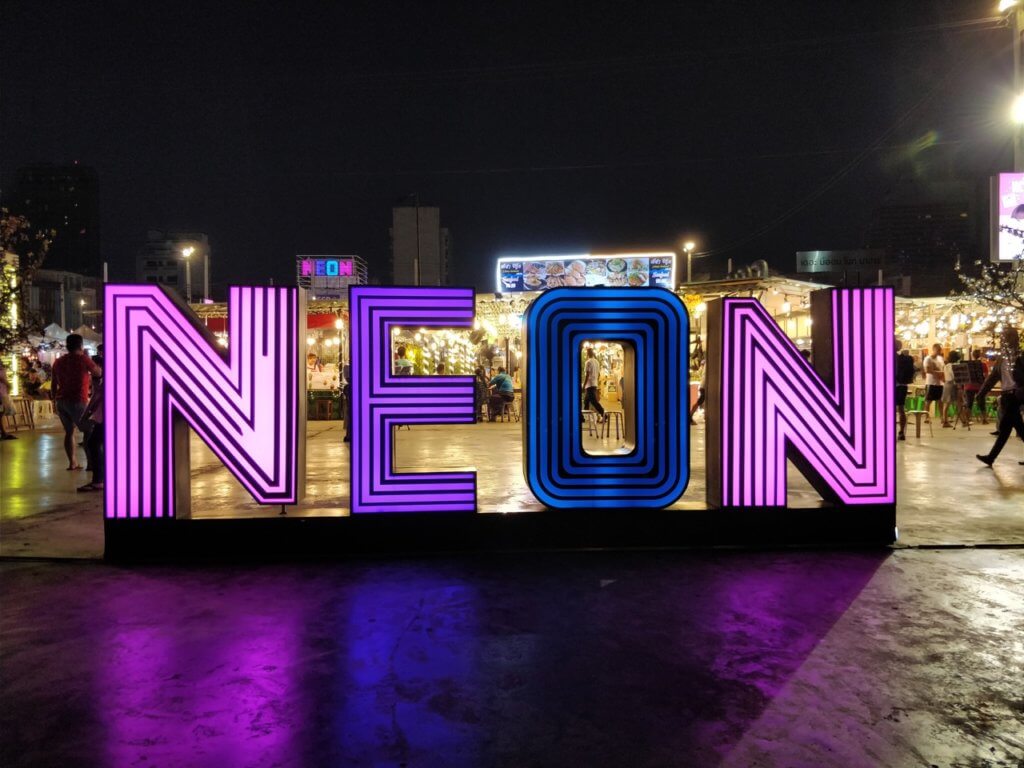 We stayed: at Dream Hotel namely because there was a rooftop pool and I know that nothing cures jetlag like an afternoon at a rooftop pool. It was well located with a great breakfast but the rooms were just ok.
Phuket
Phuket was a beach paradise dream come true. I knew I did not have any interest in spending prolonged periods of time on the touristy party side of the island so instead sought to find a base somewhere quieter. We lucked out with the Airbnb lottery on this one and found an adorable, rustic apartment on its own private beach complete with free kayaks, a hot tub overlooking the ocean and an abundance of cats. We spent four blissful days calling Ao Yon Bay home and it was exactly the kind of experience we had been looking for. Local restaurants and charming beach bars. No fuss, no thrills just a taste of traditional Thai beach life.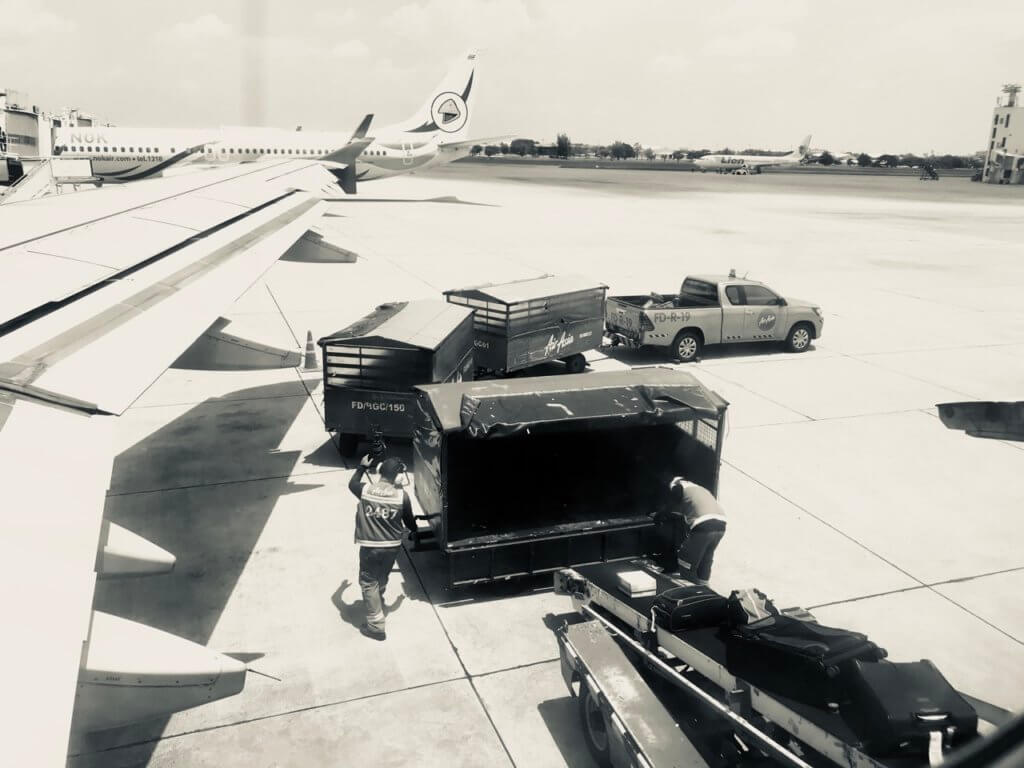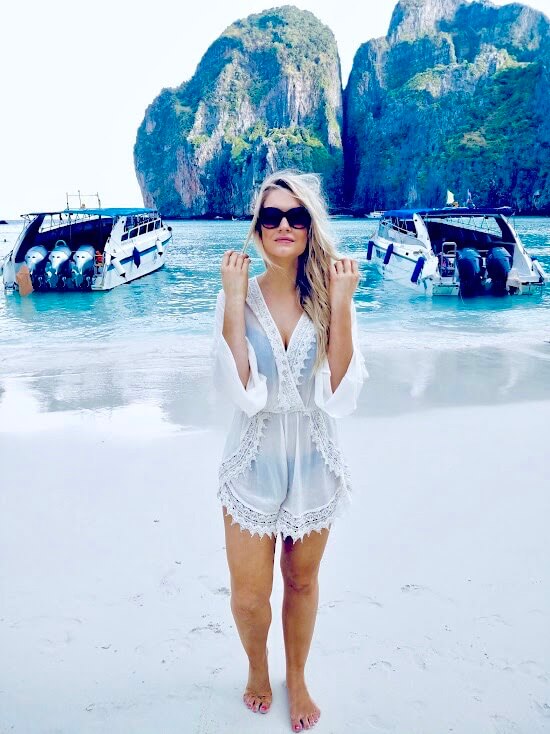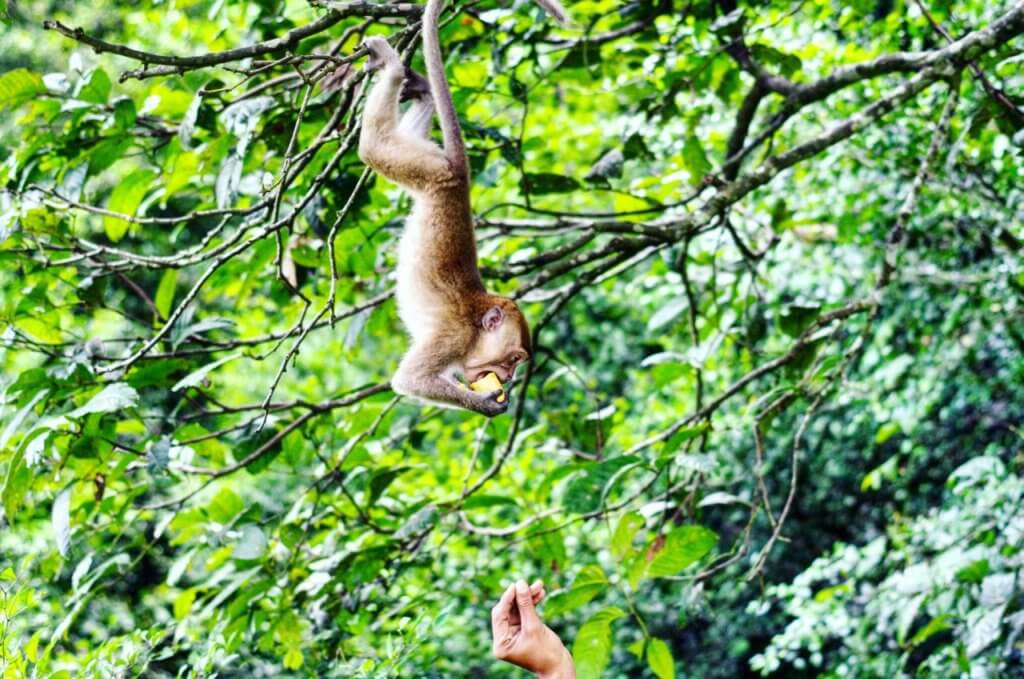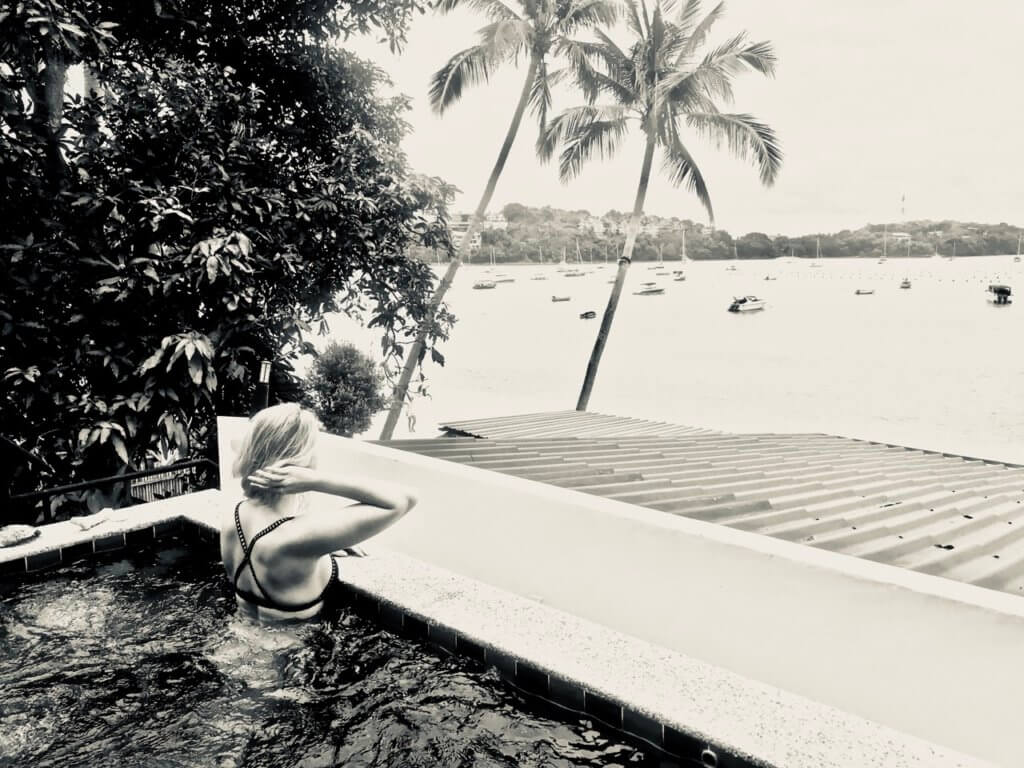 Knowing we wanted to travel around and explore further, months in advance we had booked day trips out to Phi Phi and Khao Sok National Park using Simba Sea Trips. These two days were probably two of my favourite ever and I cannot rave about this company enough (although, spoiler alert: I'll probably try in a future post). Definitely book in advance if you can, their trips are small and the sunrise Phi Phi one is particularly popular. If we'd had more time we would have loved to have gone island hopping for longer but our time with Simba gave us enough of a taste to know it's something we need to do properly in the future.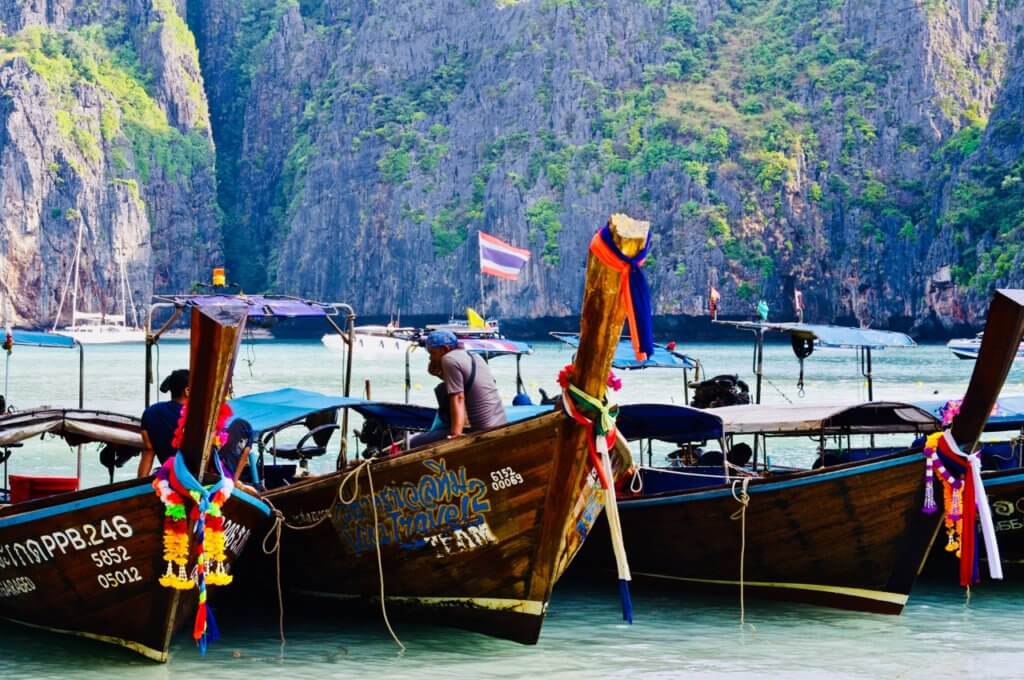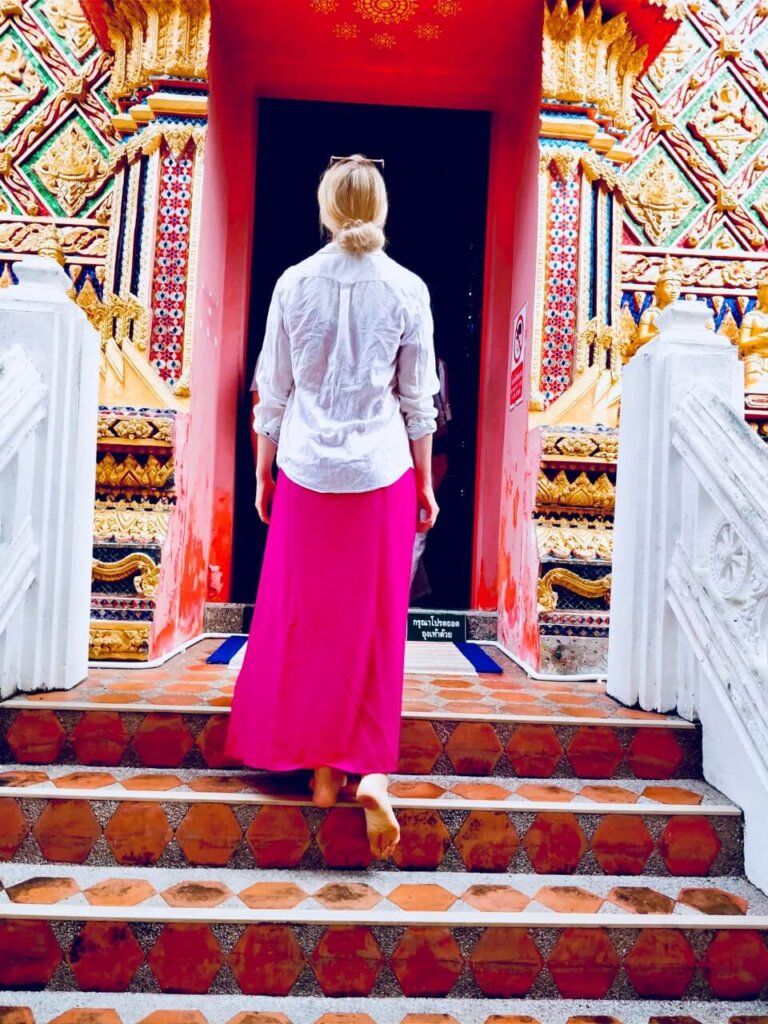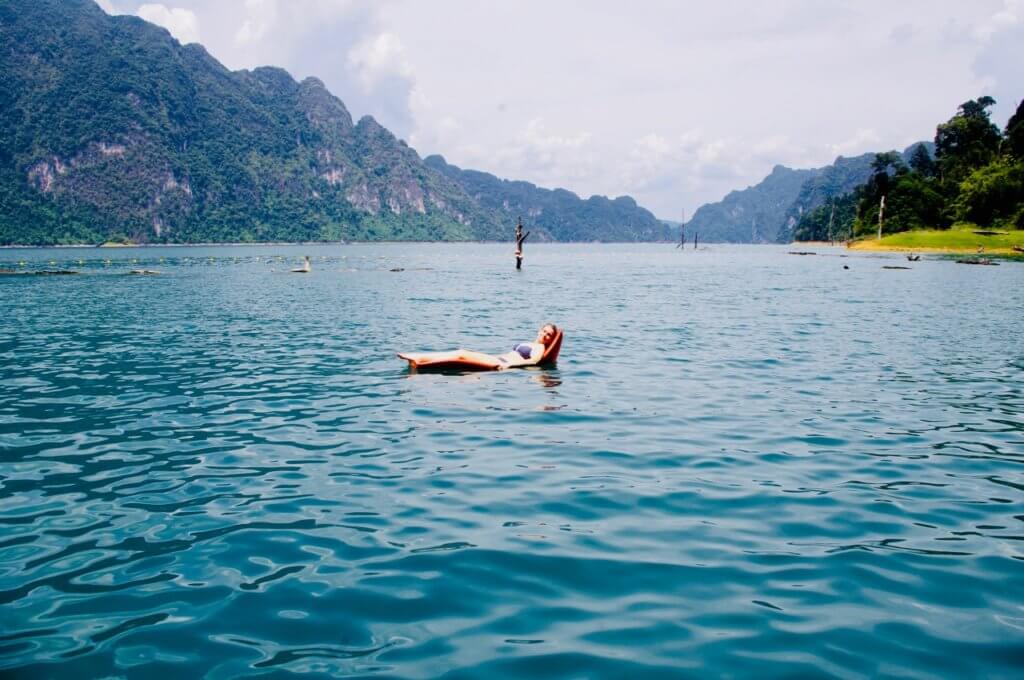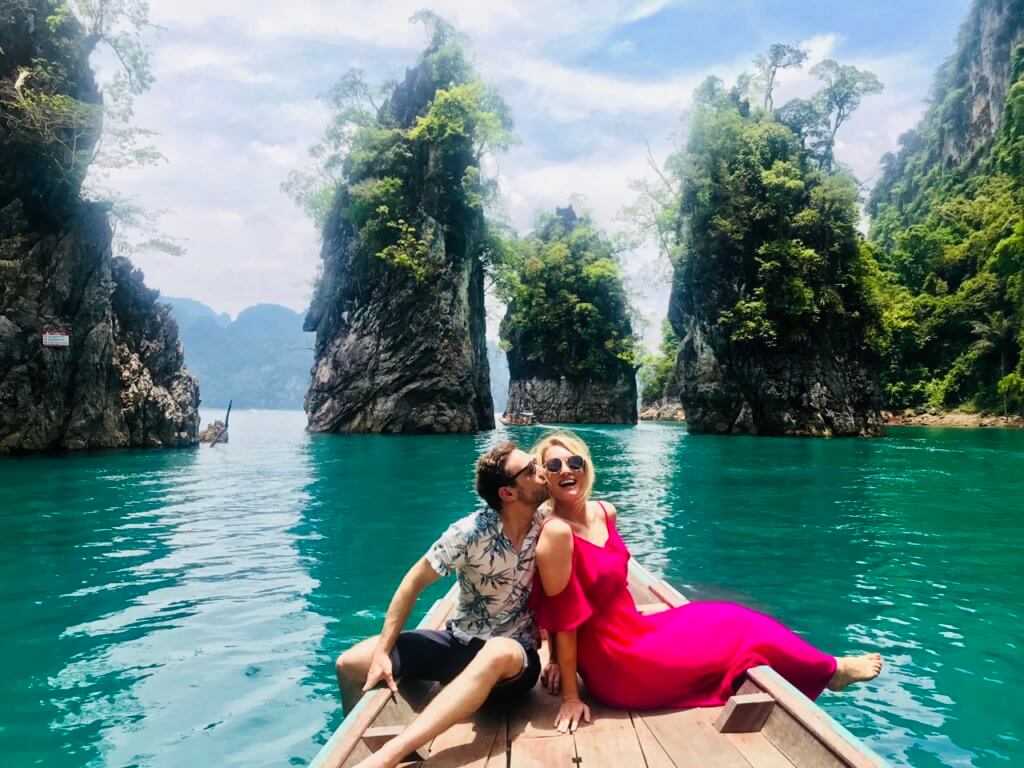 Ao Yon was an ideal base for such trips although being a little further out some tour operators might add an extra fee for transport. In our opinion, it was worth it to stay somewhere so relatively untouched. Our last night in Phuket was spent at a different Airbnb in Kata which was like a different world. Full of people and lacking in charm, it was good to see another side to the island but it was also clear to see how peak-season Phuket can easily get an undesirable reputation.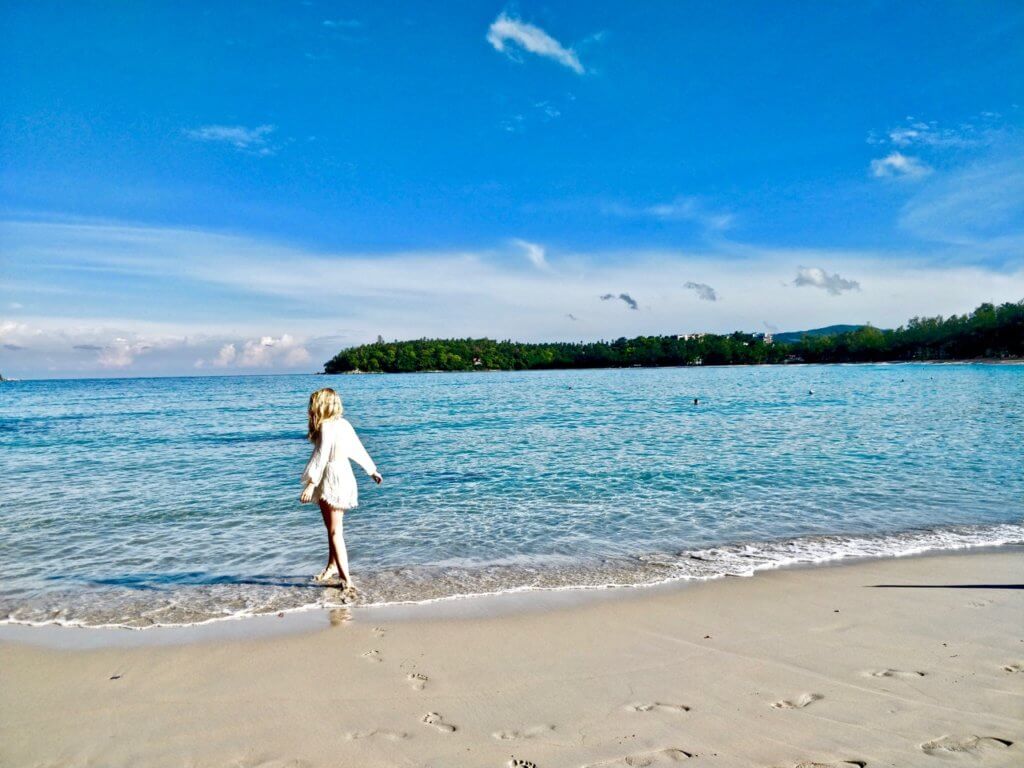 We stayed: here at this Airbnb in Ao Yon and you should too. It's far from fancy but with so many lovely extra touches like the BBQ on the beach, it will make for a memorable and authentic Airbnb experience. We also stayed here in Kata which was more of a basic resort but fine for a night or so.
Chiang Mai
I adored Chiang Mai. A city where tropical jungle meets Scandi artisan with rustic Asian chic. An impressive gastro scene with an easily walkable centre and plenty of options for venturing further afield as well as keeping entertained close by. This is the place to go for cooking schools and countryside exploration. We stayed in the popular Old Town and found ourselves surrounded by a wealth of places to eat, drink, spa and shop. It's easy to see why the nomads have been flocking to Chiang Mai, if any local theatre companies/films are in need of an actor I would very happily relocate for a few months. This was the perfect final stop on our Thailand tour and couldn't feel any more different to Bangkok. Amazingly, the airport is about a 10-minute journey by taxi from the city centre and has plenty of flights for onward travel options.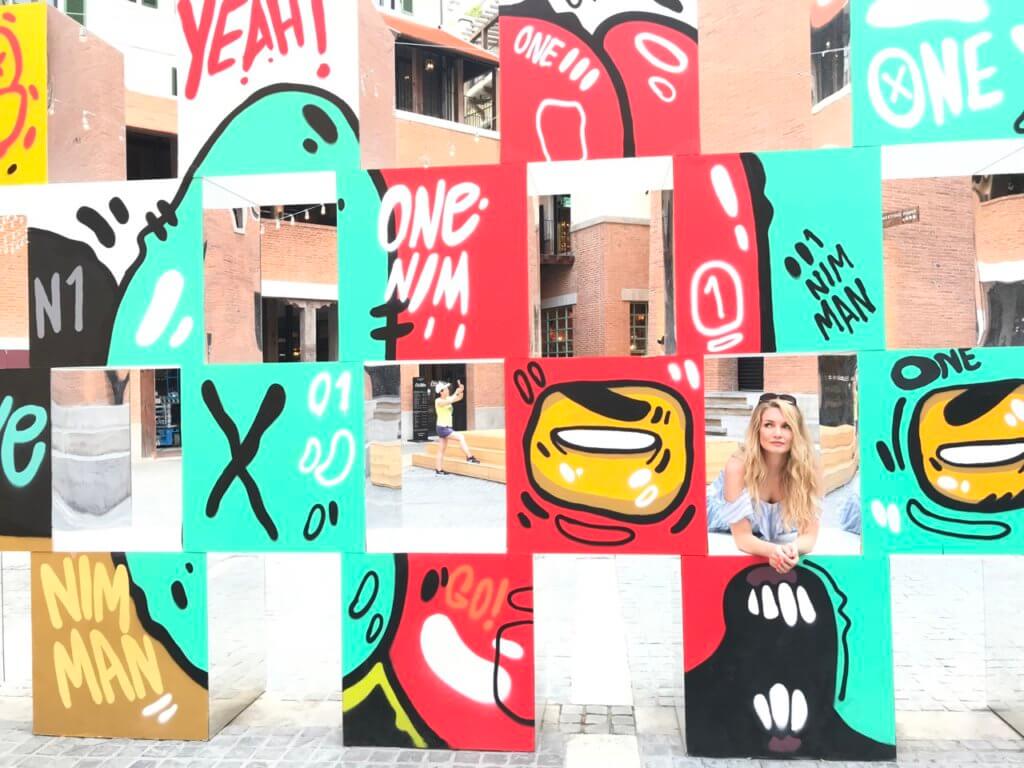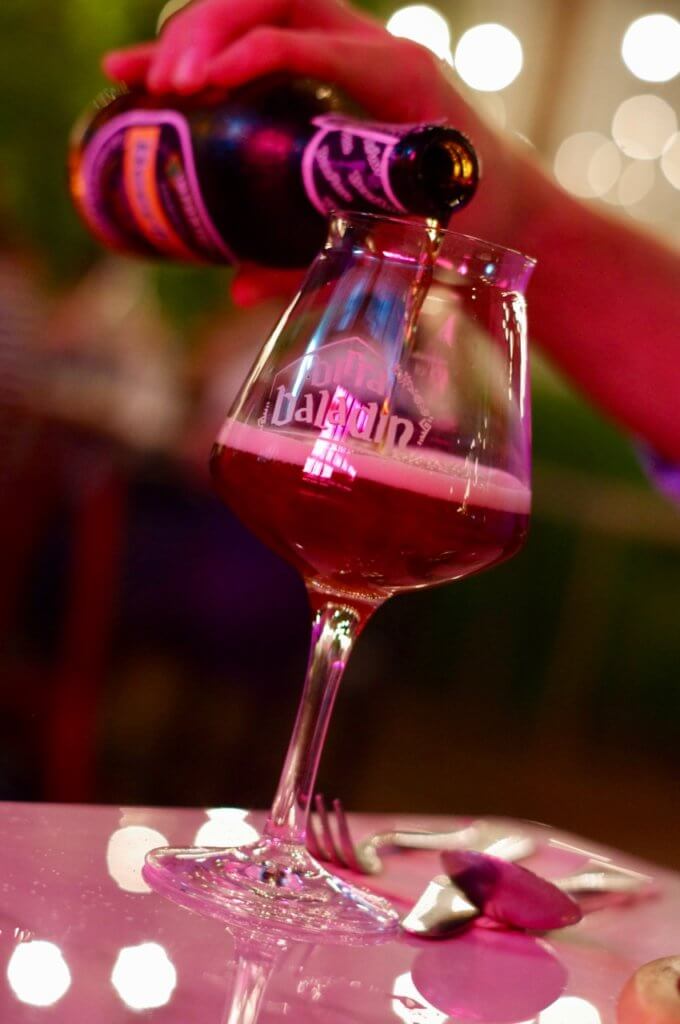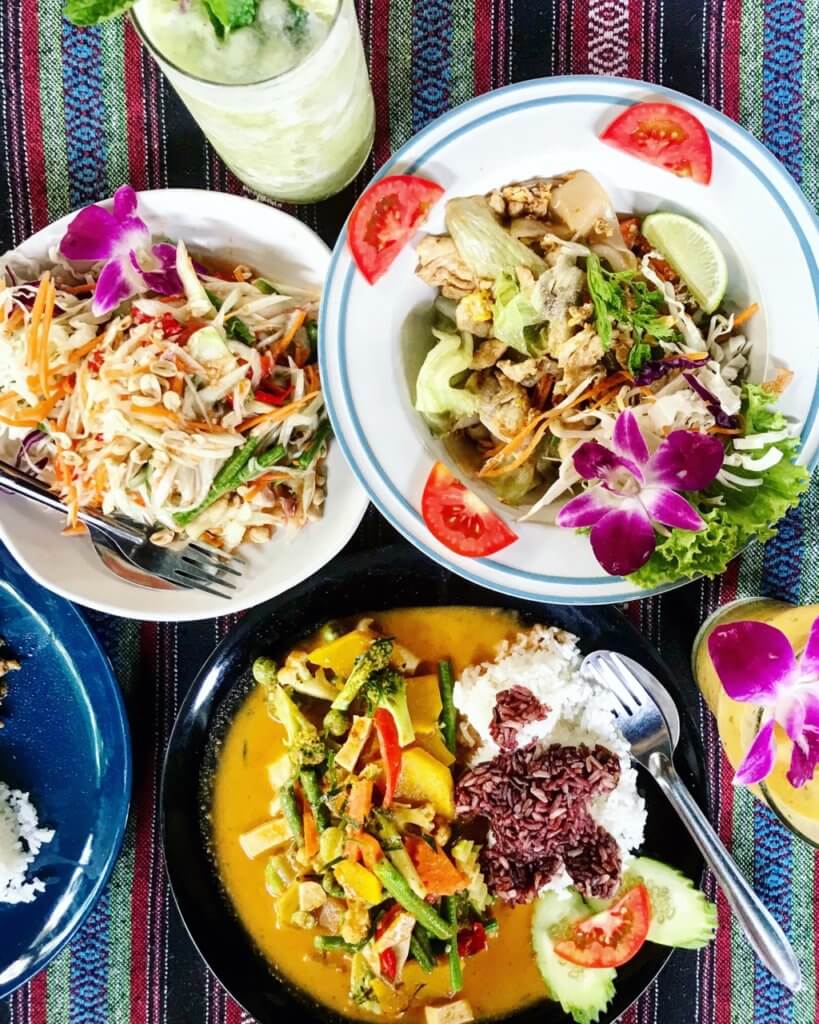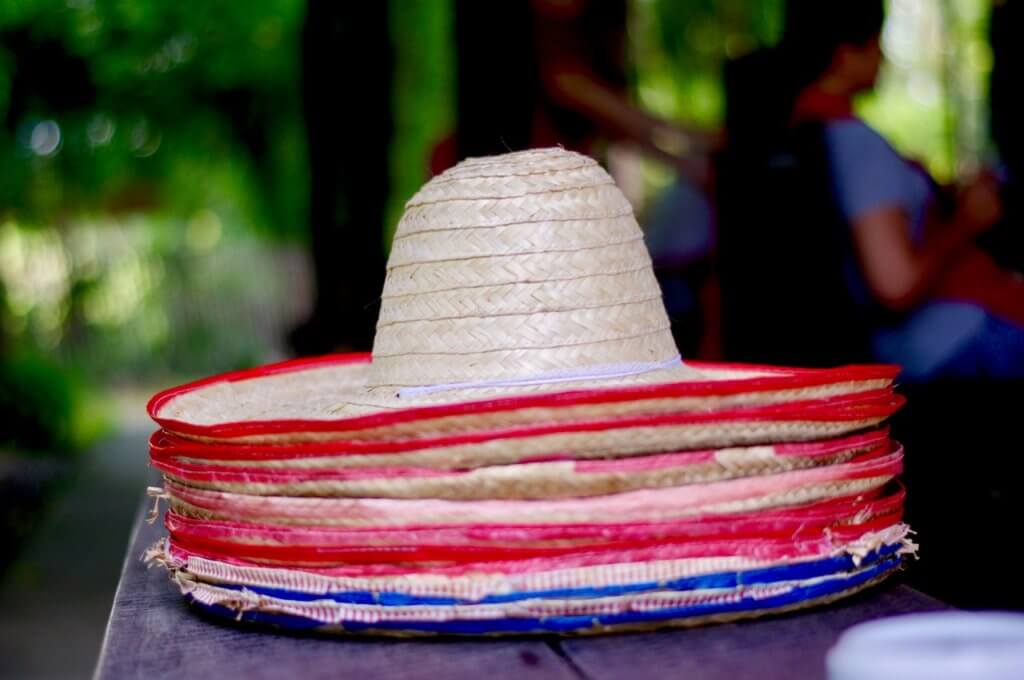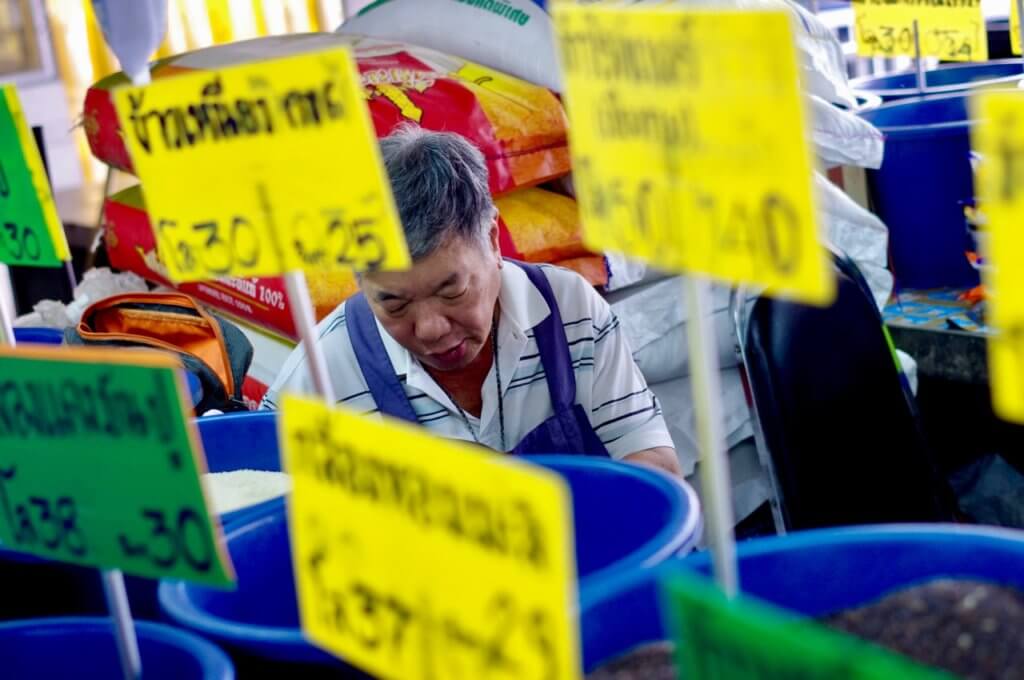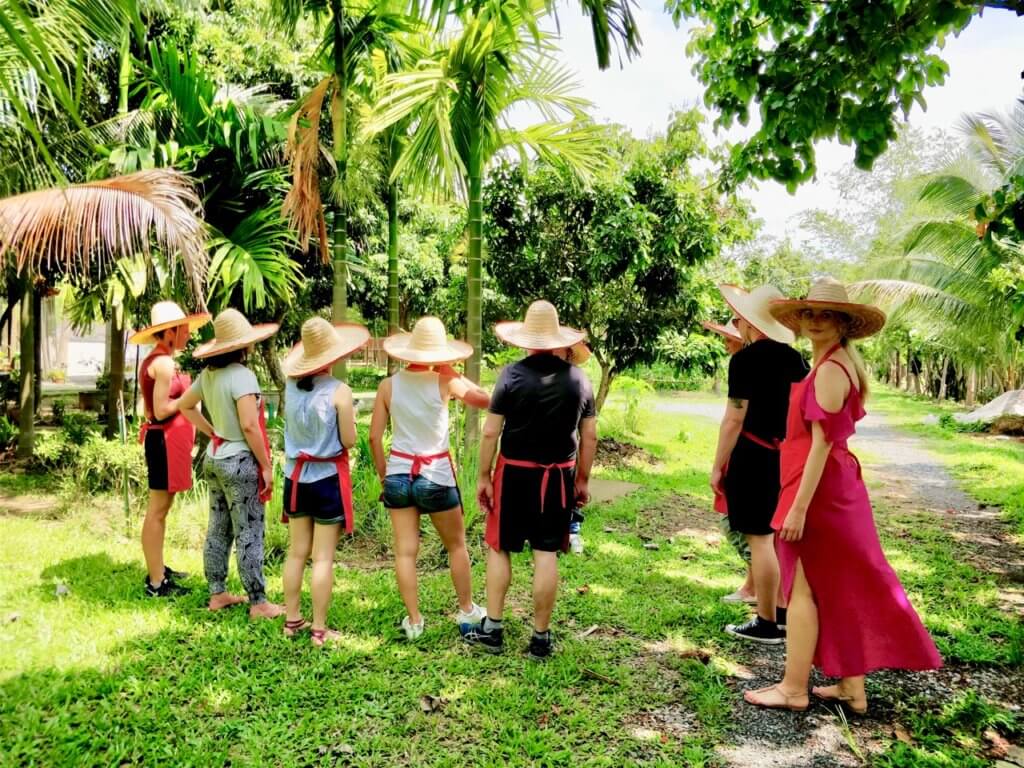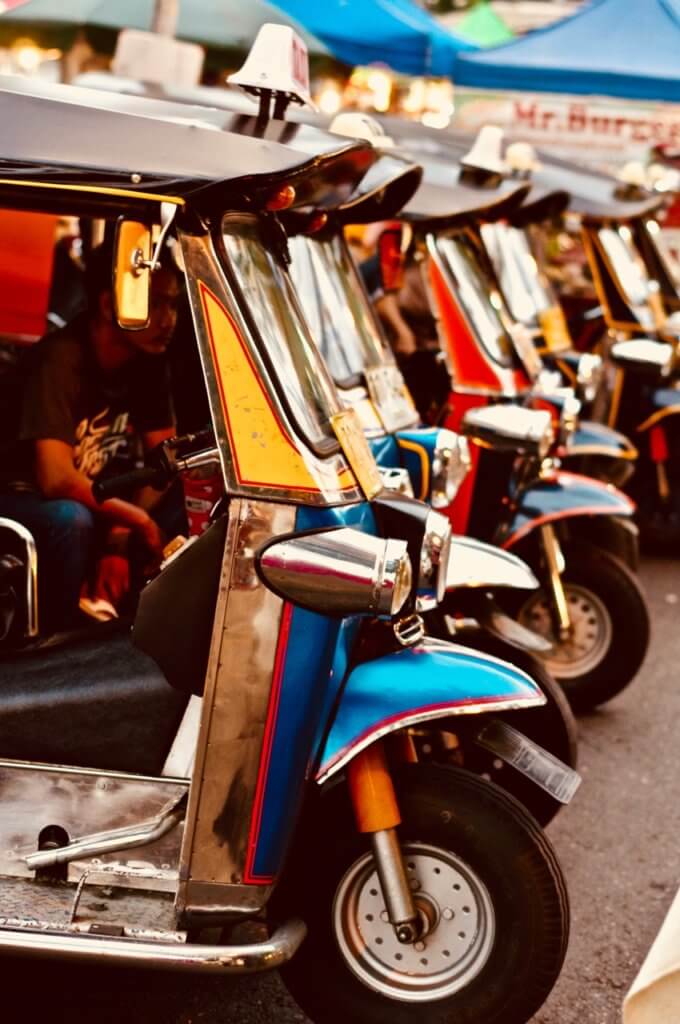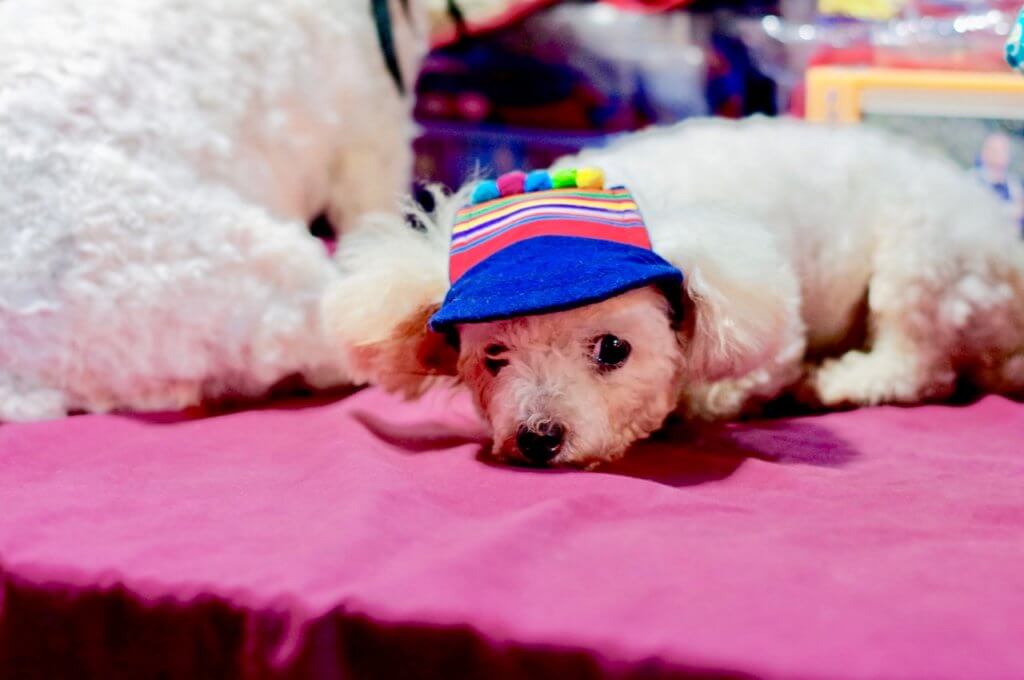 We stayed: at Hostel by Bed which was so wonderfully cool and chic. We spent two nights in a private room (which made it feel like a hotel) and then switched to a mixed dorm with Queen beds for our last night. Good breakfast, excellent decor and lovely staff. Would definitely recommend.
Hanoi
Hanoi is a whirlwind city where streets are filled with mopeds and pho. Crossing the road may be impossible but finding a good cheap meal is not and nowhere does casual street-side dining quite like Hanoi. Tiny plastic chairs line the pavements and navigating the narrow paths with a backpack is an experience best kept minimal. What starts as an attack on the senses soon becomes the norm and there are plenty of places to retreat away above and beyond the noise if you know where to look for them. The pace of life is nowhere near as frantic as the traffic may suggest and Hanoi soon proved to be the ideal location to sit back with a Vietnamese coconut coffee (be still, my heart) and watch the world go by. We split our time here in two with a three-day excursion in the middle which broke it up nicely and meant we came back with a mild sense of direction and street-crossing confidence.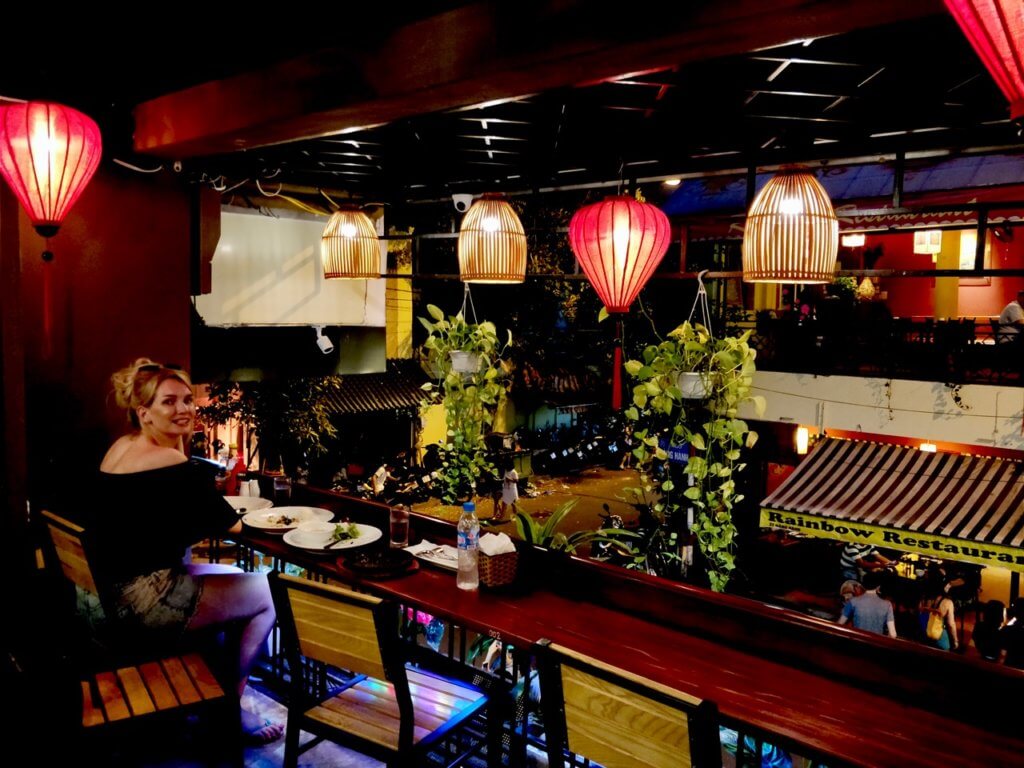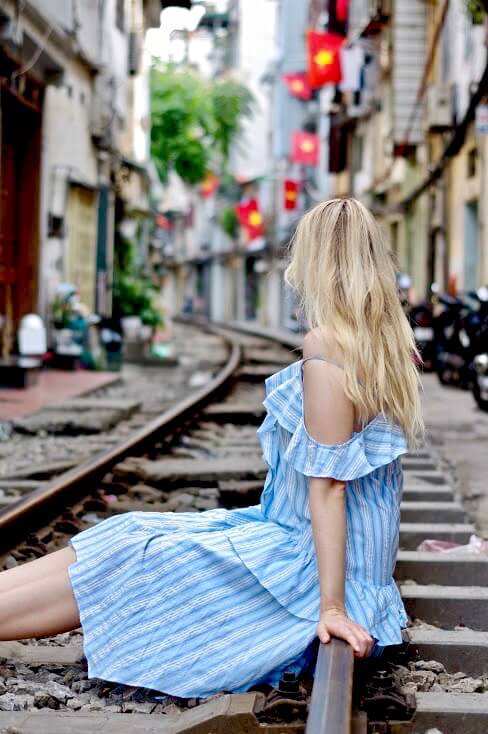 We stayed: at La Siesta Central which was the best hotel I have stayed in ever. We also stayed in an unknown hotel that we did not plan on staying in for the first part of our trip but there will be more on that debacle another time.
Ha Long Bay
Ha Long Bay is like nowhere else I have ever visited. Mystical and eerie when the clouds descend and an aqua drenched paradise when the sun shines. We booked our three-day/ two-night tour with Vega travel who took us away from the tourists and into the midst of the magical landscape. Travel with the small tour group was incredibly easy and started and finished in Hanoi. We cruised into the unknown and found ourselves docked amongst imposing rocks covered in winding green – a mesmerising seascape of land vs water. Kayaking, hiking, cycling, cooking: those three days were truly well spent. Ha Long is so worth exploring away from the crowds; when you get to the point where it's just you on a boat under the stars surrounded by nature, you're soon reminded of the tiny, very lucky speck you really are.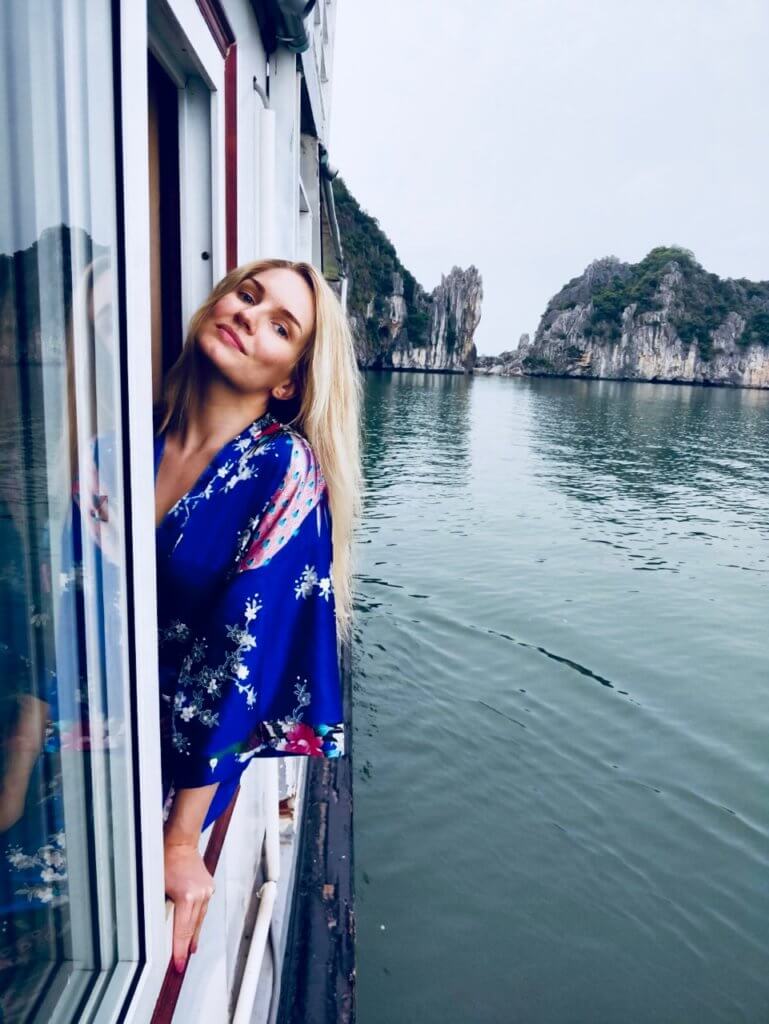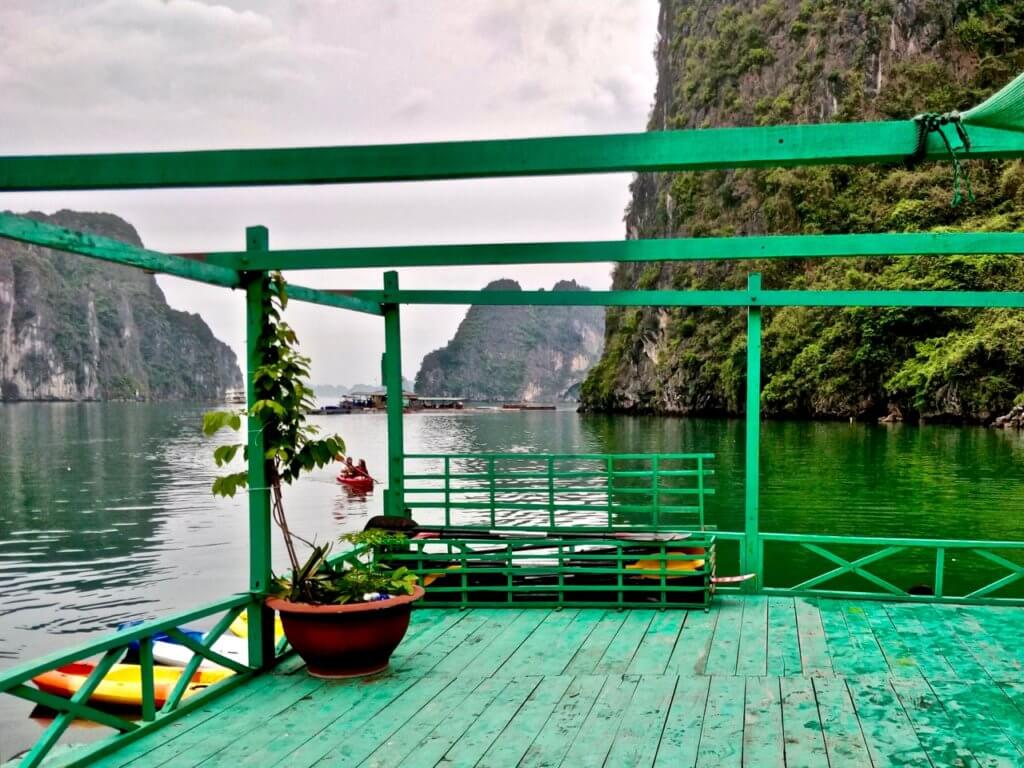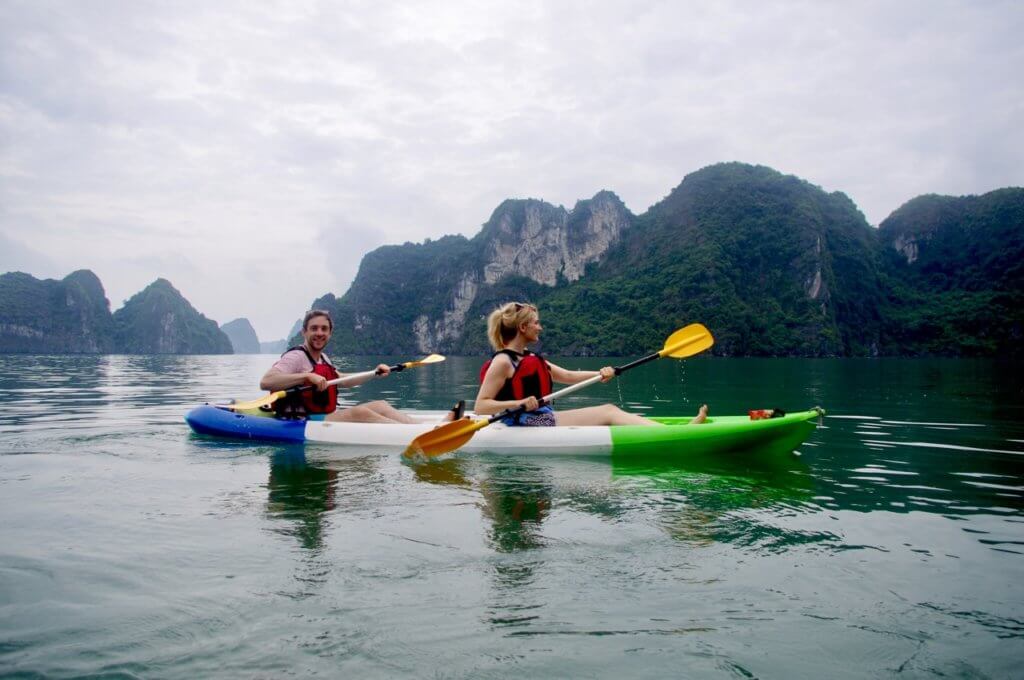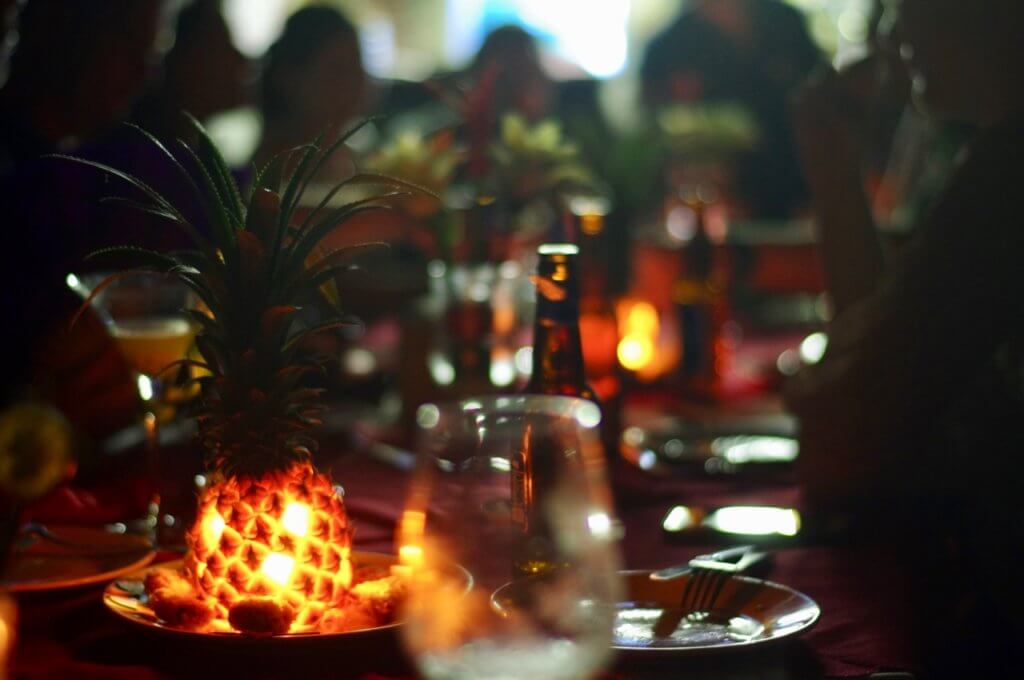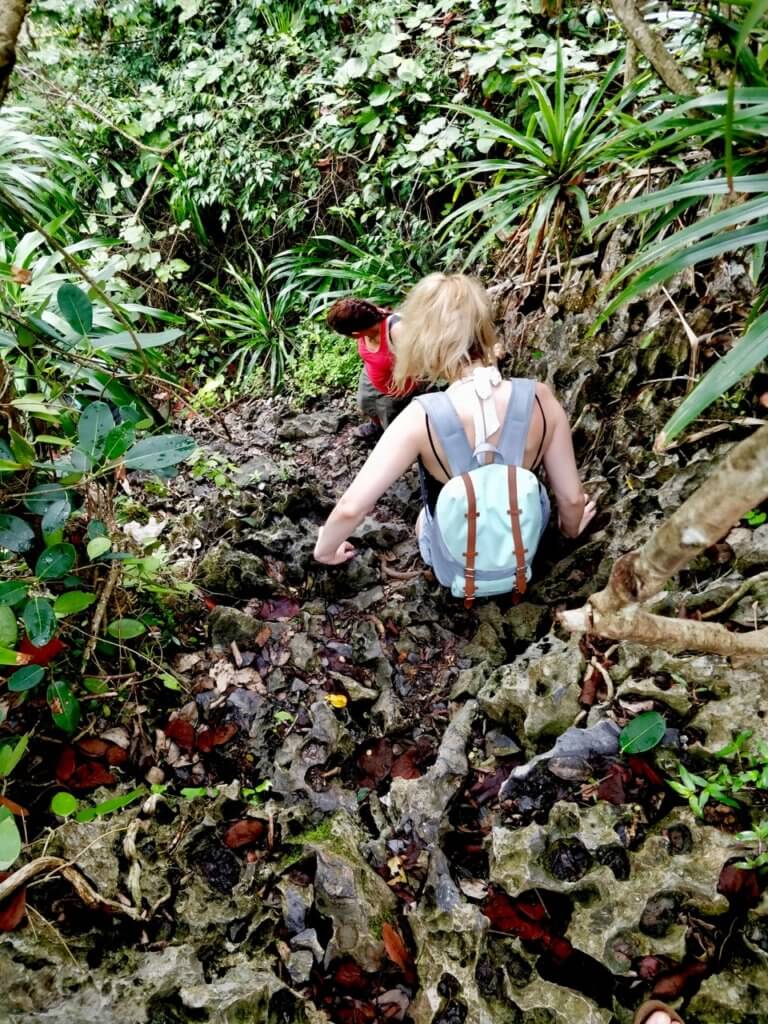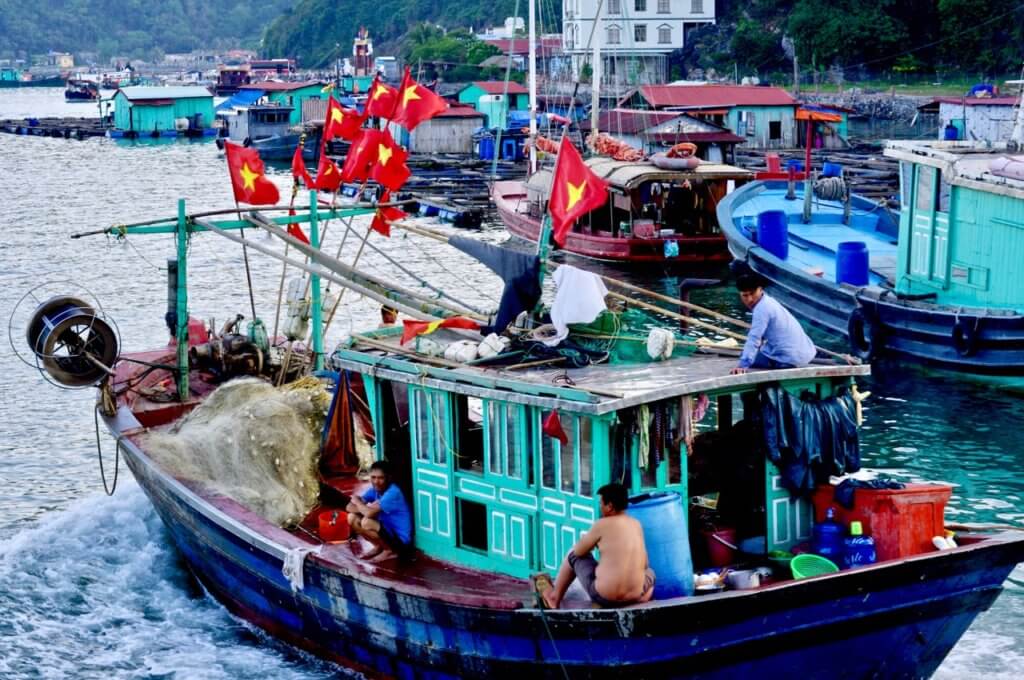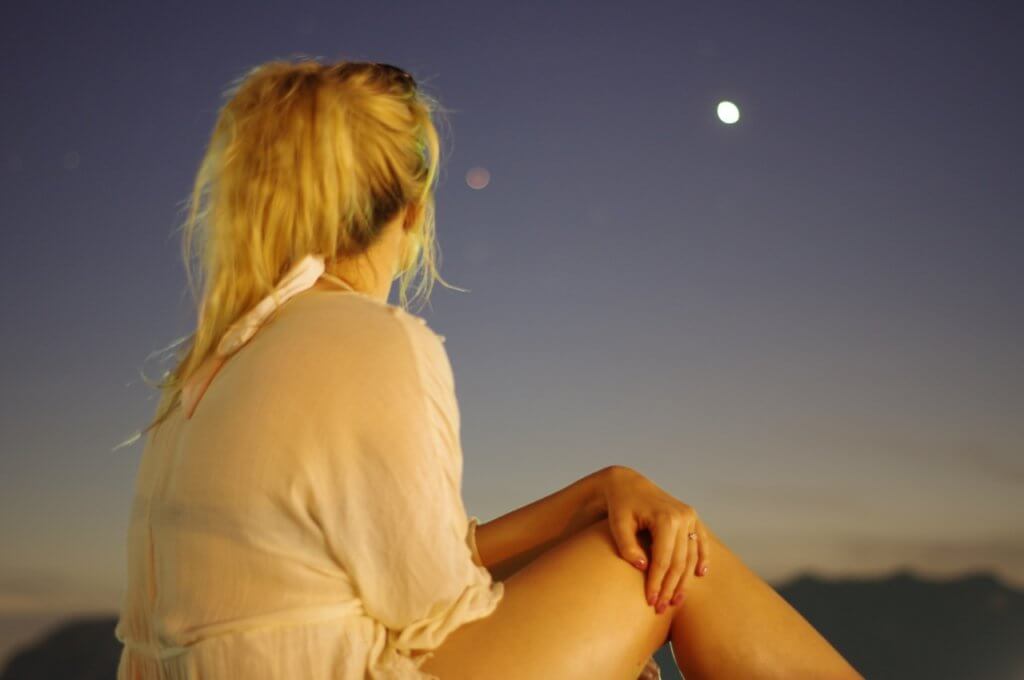 We stayed: with Vega travel. One night on the boat and one night on Cat Ba Island. It's safe to say the latter was certainly one of the more memorable days of my life.
16 days in Thailand and Vietnam may not be long but it definitely felt like a good amount of time to get a sense of each of the places we visited. It's not the itinerary for everyone, but if you like being kept busy and enjoy seeing as much as possible it's perfectly achievable. Book as much in advance as possible to help create a schedule that works for your trip. There are definitely times when being more flexible is a bonus and there are no doubt plenty of hidden gem and bargains accommodation-wise to be found however when you're on a tight timescale it's just not the best approach. Luckily for us, all our flights ran to time and we had no issues with transport meaning the whole experience felt very smooth sailing. Of course, flying isn't the cheapest option but it really does save so much time and our experience was so positive I'd certainly encourage everyone travelling around Thailand and Vietnam to consider it over time intensive buses.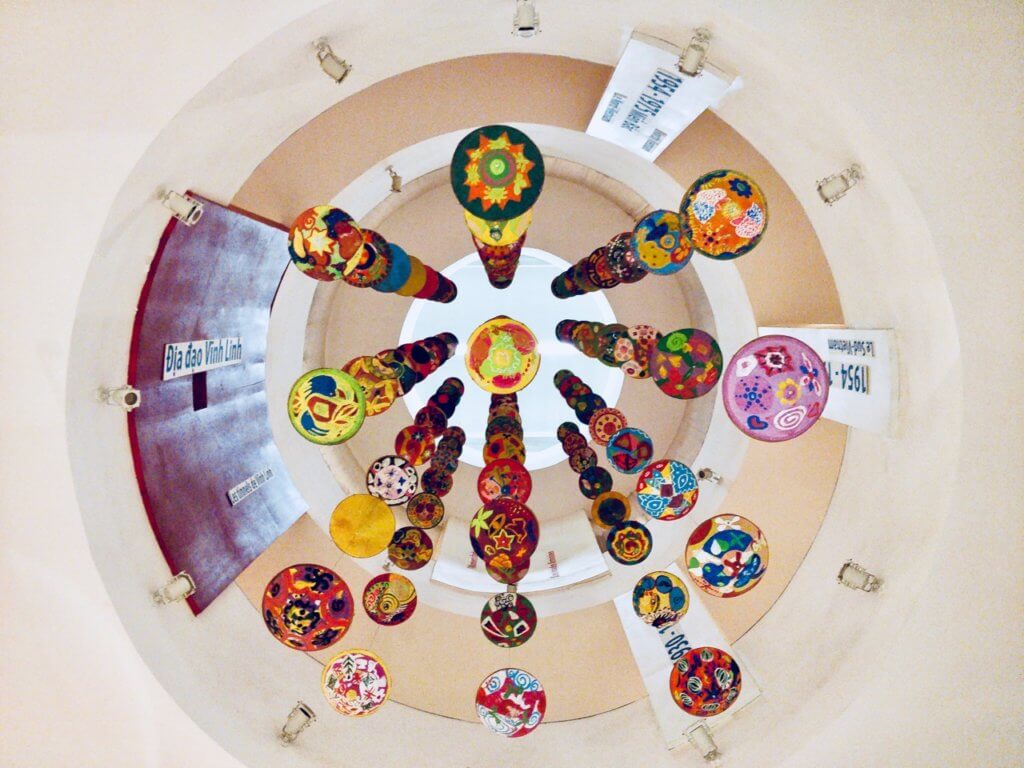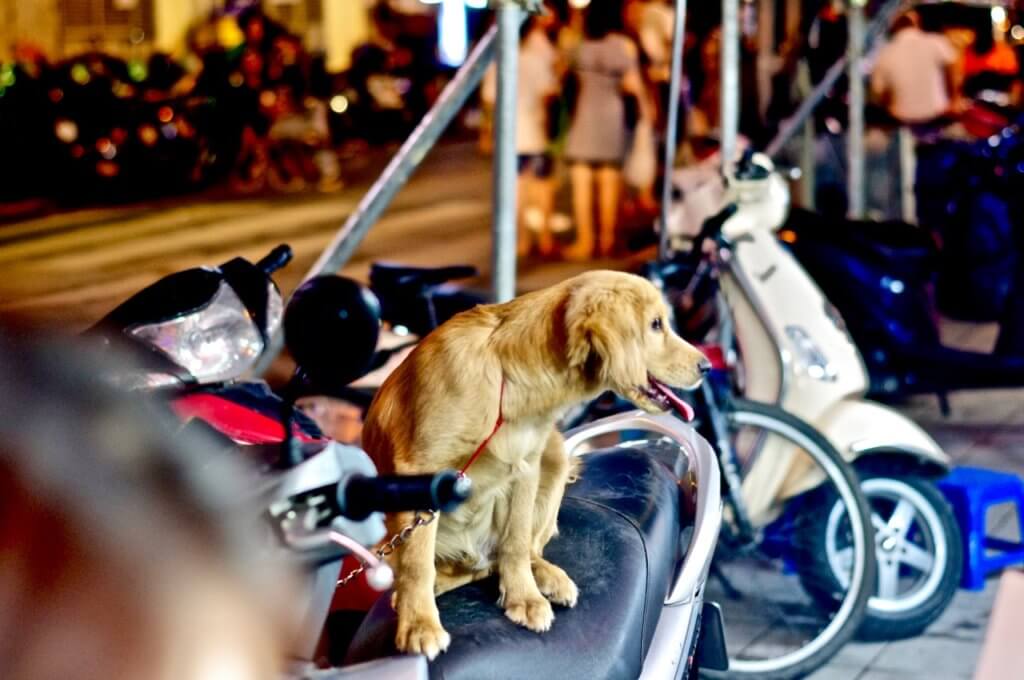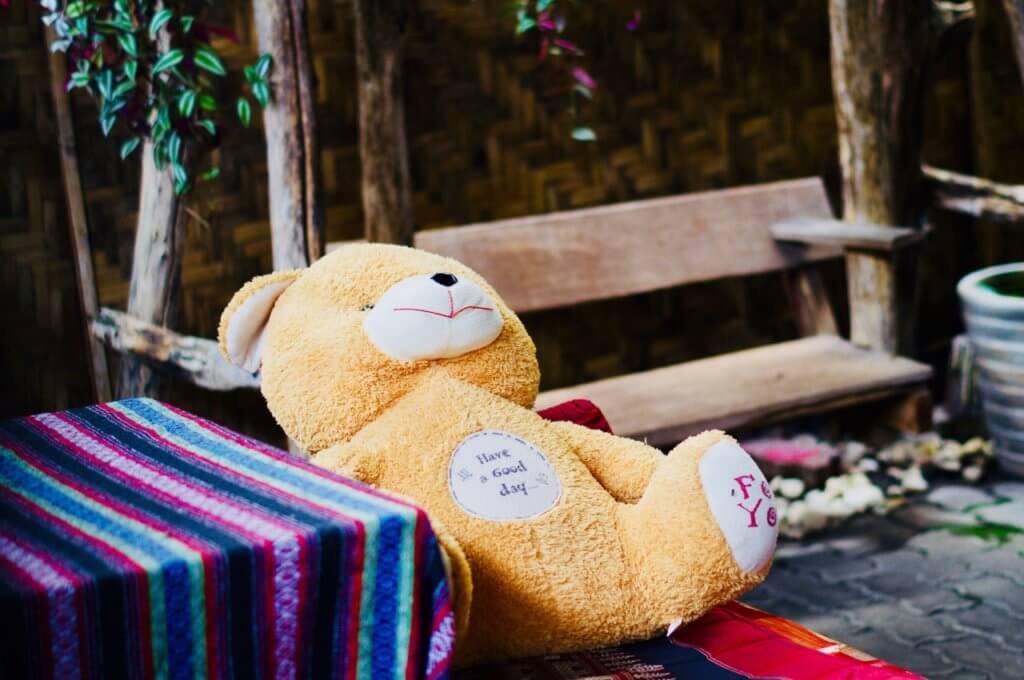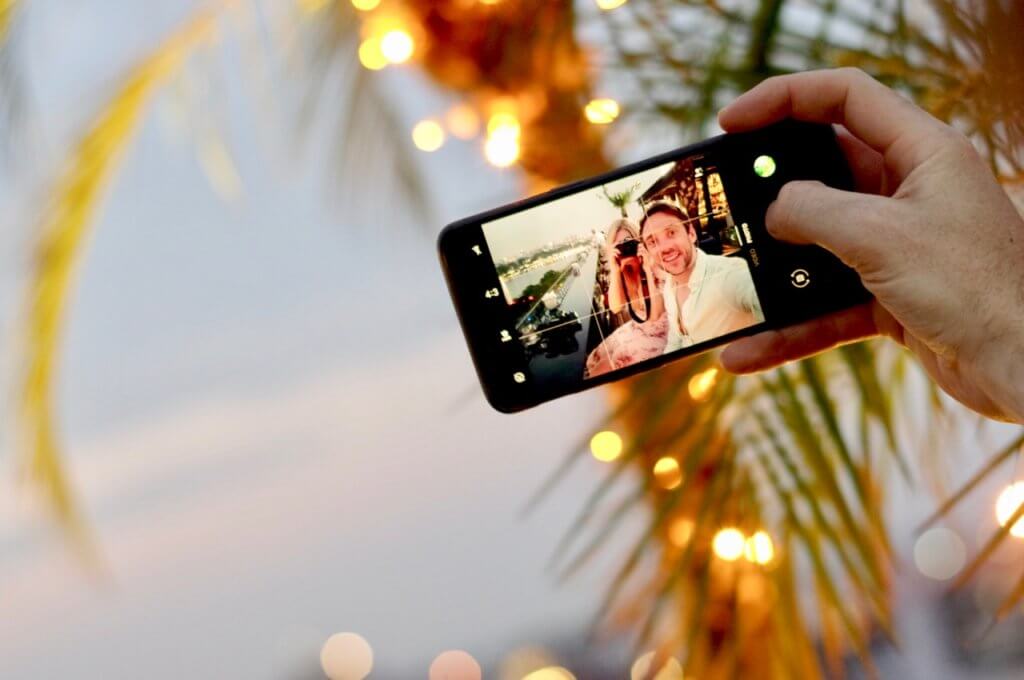 I cannot wait to share our stories and more in-depth details from Thailand and Vietnam. We're so lucky to have visited so many beautiful places but this trip was really something special. It's safe to say that I already want to go back.