Sometimes it's nice to escape London and run away, even if you're only away for a day.
A couple of Saturdays ago we did just that. It was a Friday night and we had no plans for the next day so came up with a few options. Turns out train tickets to Brighton are as cheap as ever and as quickly as we had discovered the £6 return tickets the tickets had been booked. £6 return. It costs that much to get to the other side of London (our other option.) If you travel with someone else frequently and don't have a Two Together Railcard I would definitely recommend looking into it. When my 16-25 gets pried out of my kicking and screaming hands next year at least I've got this one to ease the cost of journeys with my travel buddy.
Anyway. Brighton.
The first stop of the day was Bluebird Tea Company– tea mixologists with a penchant for seasonal varieties as well as classic comforts. I came away with three small bags that contain around 20 servings each and at £3 a bag I was very impressed. The friendly staff are more than happy to talk you through teas as well as let you smell the display samples until you've (finally) come to a decision. They've just opened a new branch in Tunbridge Wells and I'm really hoping a London venture is next on the list so I can pay more frequent visits to the scent sensation that is their shop. In the mean time I'll be trying to pick a favourite from my Coco Chai No.5, Rhubarb & Custard and Kung Flu Fighter! varieties.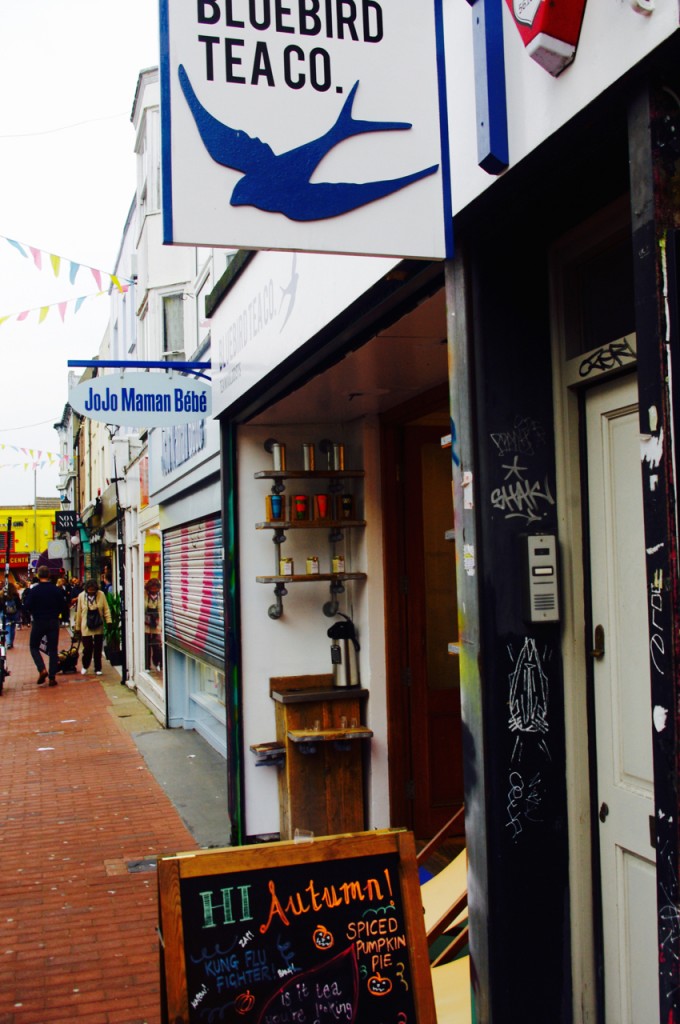 The Lanes were alive and well with ample opportunity for a good window shop. The skies may have been dull but the bunting was bright, it made for the perfect amble.
By some kind of foodie fate we ended up at Food For Friends for lunch which is somewhere I had noted on Trip Advisor but not actively been seeking out. If you're a lover of vegetarian food you should without doubt actively seek out this restaurant. I've never been more thrilled to have stumbled across a place; their menu is full of tempting options at pleasing prices and I already want to make a return visit to sample more.
One tahini marinated stuffed aubergine for me please. Oozing with the tastiest ragout on a bed of saffron potatoes and finished with the crispiest of toppings. It was the aubergine of dreams.
For Tom; the open ravioli. Butternut squash, beets and nuts all come together amongst a deliciously fragrant blue cheese sauce. Definitely one to try and recreate at home.
If you can resist ordering triple cooked chips with truffle mayonnaise when they're on a menu you're a stronger person than I am.
Feeling incredibly satisfied we walked along the sea front to the pier which is full of British kitsch charm and photogenic deck chairs. Fairground revellers boarded rotating rides while groups of stags cheered on racing wooden horses. The air was thick with batter and the skyline dotted with seagulls.
This is England.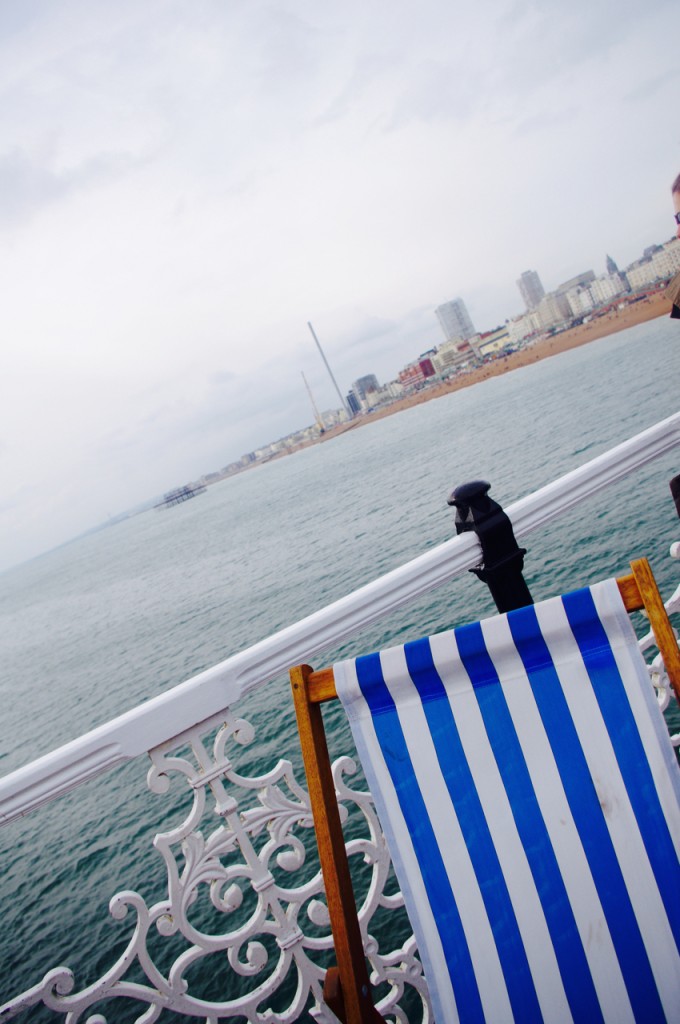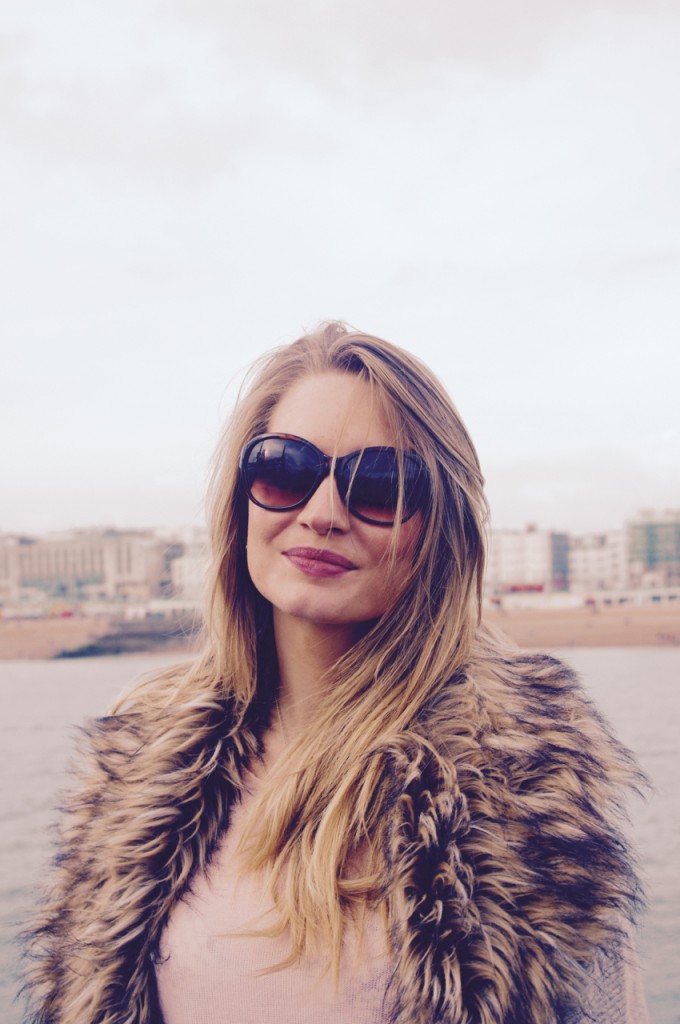 After some time in the shops and rekindling my love for Home Sense (a firm favourite since Toronto last year) it was time for a drink. Heading back towards the lanes we came across Kooks– with its large windows onto the street, perfect shade of exterior grey and exposed filament lightbulbs it was always going to be a successful choice. Watching the world go by from the comfort of the bar with a Prosecco in hand it all felt decidedly continental and very lovely indeed. I've since learned that Kooks are renowned for their food- definitely one to remember for our next visit.
As the day turned to night it was time for us to depart Brighton and make our way back to London- but not before stopping one last time at Bluebird Tea Co for a Matcha Latte for the road…or tracks.
Exploring and travelling is so much more than just going abroad. Sometimes the best kept secrets can be hour train journey and £6 return away.