"When a man is tired of London, he is tired of life," said Samuel Johnson. Quite right he was too. Are you bored of Buckingham Palace? Tired of Tower Bridge?  Whether you're a tourist on a return trip or a local looking for more, there's certainly life to London beyond the first page of Trip Advisor recommendations.
Last weekend we had the perfect excuse to put this reasoning to the test. My American friend Sarah was coming to stay and I had spent the weeks in the run up to this 2015 highlight scheming ideas of how to show her the sights from a local London point of view. I have known Sarah since 2008 when I was her camp counselor at Camp Emerson in Massachusetts. At 13 and 19 we formed a bond over a joint love of theatre, at 14 and 20 we won the Olympics (no, we really did) and ever since vacating our wooden bunks and growing up across the pond we've managed to see each other every few years. When I was living and studying in NYC she took me to my first Pumpkin Patch and showed me a side of Connecticut life that was straight out of Stars Hollow. Now she's living and studying in Prague it seemed only right I give her a slice of English life that would be as equally memorable as my USA experiences.
Friday Night
Choosing to start our weekend on a high, we had reserved a table at the Sky Pod Bar within the Sky Garden at 20 Fenchurch Street- one of London's newest Skyscrapers. A table with a view awaited us as did the sights of the London lights below. Helpful tip- reserving a table means you can skip the queue to get into the Sky Garden which I would definitely recommend, especially at popular times. It's not somewhere to go for a cheap drink, but it's certainly somewhere to go for a memorable one. On this particular night we also had a live band playing which further enhanced the atmosphere. Having been to the Sky Garden at both day and night now I'd say it remains to be one of the best free London activities on offer.
From The Sky Garden we made the 20 minute walk to East London highlight Brick Lane where the restaurants were full of diners and the air laden with conversation and curry powder. It's the place to go for Indian food in London with each establishment competing to lure you in. Never sit down without being offered a deal. Food wise there isn't much between the restaurants and we headed to Sheba who provided a good menu but unfortunately left us hungry for longer than we would have liked. This can be seen below in the photos I didn't take because sometimes hunger > blogging needs.
Sometimes.
Saturday
Saturday mornings in London = markets. There are an abundance to choose from but as we wanted to head into town we first stopped at the popular Borough variety to eat our weight in tiny samples and look longingly at truffle infused everything. From seasonal produce, to craft beer to street food; Borough is popular for a reason and there's always something new on offer to try. It can get busy but perseverance is worth it and if it all gets too much you'll be pleased to know they're now selling Mulled Wine which is not only delicious but a pleasing £3.50 for a decent sized cup. Anywhere that enables you to literally eat, drink and be merry is just fine by me.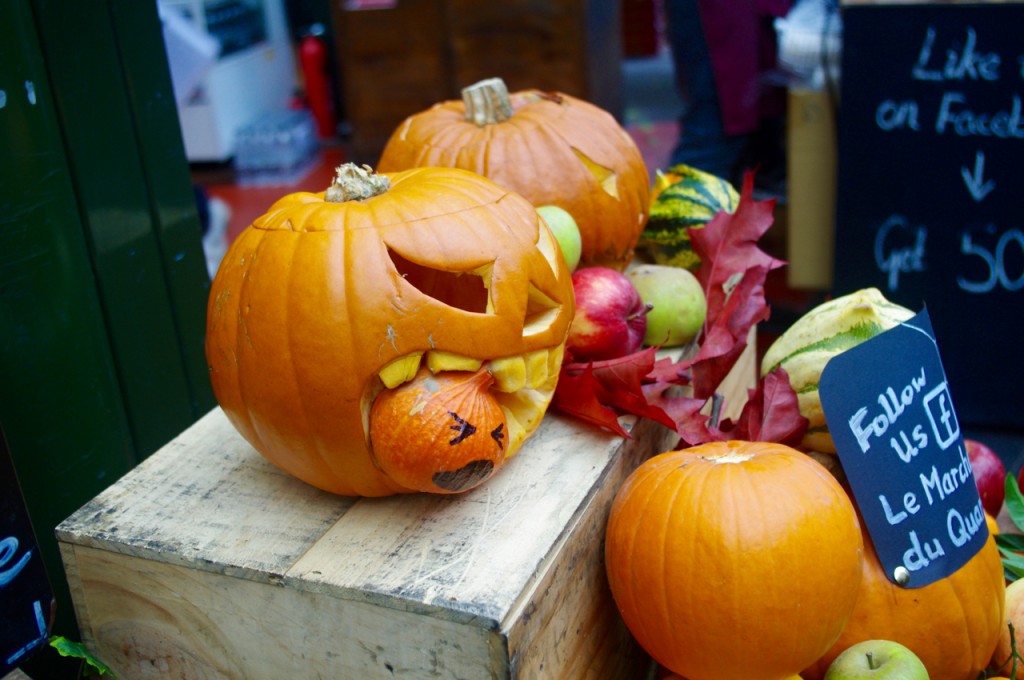 Moving on from Borough we walked along the ever expanding with cute shops and coffee spots hub of Bermondsey Street to Maltby Street Market. More street food than produce, it makes for the perfect lunch stop complete with the perfect pre lunch exercise as you walk up and down trying to decide what to devour. Between the three of us we opted for a falafel box (incredible value at £5 for 6 falafel and more than your 5 a day of salad) and wraps- one African and one Brazilian. It's not shiny or glamorous but it is local and quirky- Maltby Street is truly a feast for the senses.
Next stop was Liberty via Regent Street which just so happened to be hosting a NFL event which conveniently meant the roads were pedestrianised. This part of London isn't so much off the beaten track as it is over looked by the department store giants of Selfridges and Harrods. Liberty has the most beautiful exterior which carries on through into its interior structure too. Even without buying anything it's a wonderful place to get lost in and hide away from the rain for a while.
By this time it must have been at least an hour and a half since we'd eaten so of course that meant it was time for feeding. To Soho we walked and called into Crosstown Doughnuts– a little shop making a big name for itself amongst the gastro doughnut scene (which is definitely a thing). We shared two mini and one regular doughnut between us to further confirm our new theory that friends who eat together stay together while using the justification that shared sugar= healthier sugar. Walking around the streets of Soho is a worthy activity in itself (especially post doughnut) with Soho Square providing a great place to creative people watch in the warmer months while sipping on iced coffee from one of the many providers. And doughnuts. Did I mention doughnuts?
Our evening continued at Kingly Court in Carnaby Street where our friend Ellen joined us and drinks and dinner were had at Señor Ceviche– a lively Peruvian spot with a tapas style menu that's ideal for informal gatherings. The food was excellent and the location felt central enough to be convenient while still remaining tucked away enough to feel like a hidden gem. I'd definitely recommend coming here pre theatre like we did.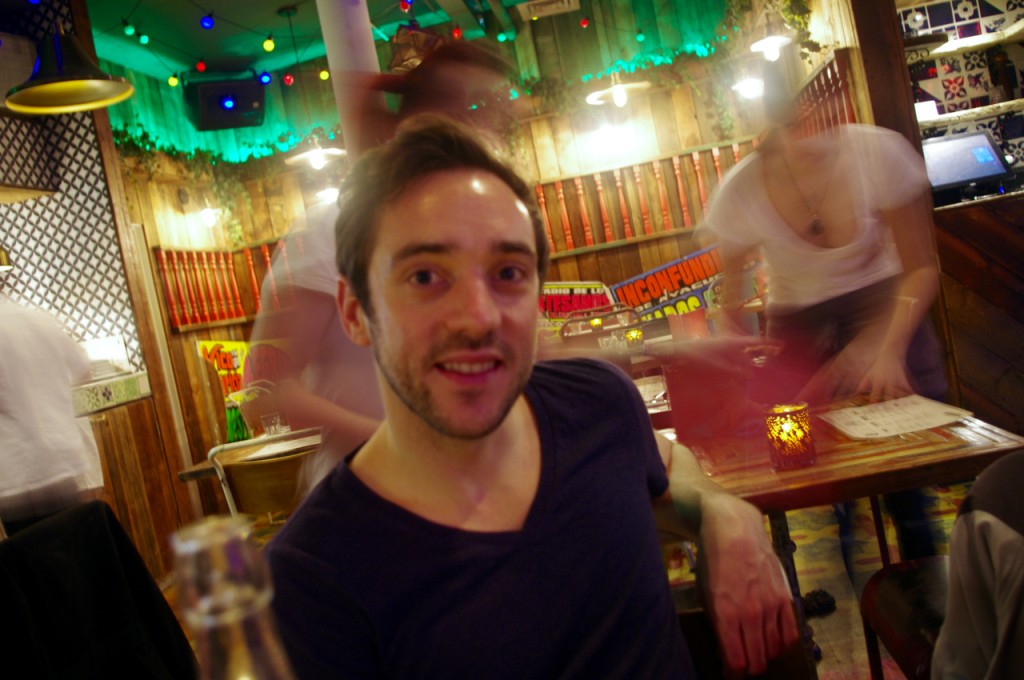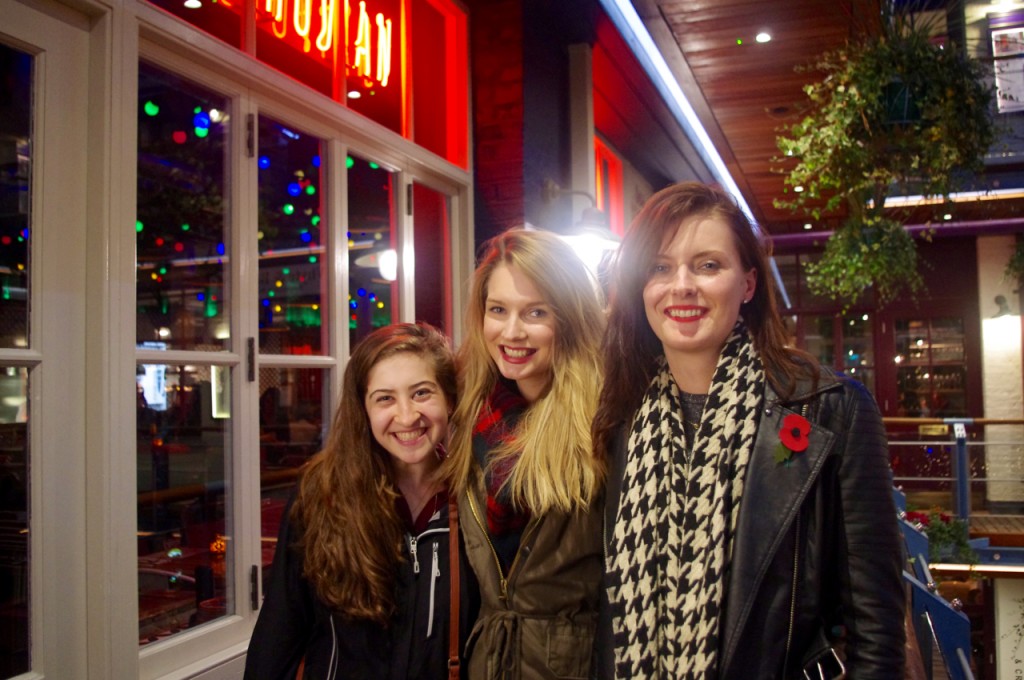 Our final stop of the night was Bend It Like Beckham at The Phoenix Theatre which was a quintessential feel good musical and took us all back to our childhood/teenage years. I booked tickets for the bargain price of £20 each using Today Tix which could well be my new favourite way to buy theatre tickets. They have lots of musicals and plays on offer for great discount prices that you can book up to a week in advance. Definitely worth downloading the app and seeing what's available (and for £10 off your order you can use this code- LMPTM).
Sunday
The best of the South East was on the menu for Sunday with a side of scenic parks and the ultimate Sunday roast. Where better to tick all these boxes than Greenwich. Easily accessible from London Bridge or from East London on the DLR we took the walk from our house straight into the centre showing Sarah all sides of London's residencies along the way. Greenwich is beautiful at the best of times but I'm sure to a foreign eye it looks positively radiant after venturing through Deptford. You would have expected us to be all market-ed out and even if we were (we weren't) this didn't stop us calling into Greenwich Market for more samples and photo opportunities. Sarah appreciates the model in the edible as much as I do which makes me happy.
Showing off the finer elements of historical Greenwich, we walked along the Thames passing the Cutty Sark and The Old Royal Naval College (complete with compulsory film crew) along the way. Having endured London's finest dismal weather the day before it made for a beautiful change to be out in the warm October sun. The Cutty Sark Pub has been a firm favourite of ours for years and so it seemed only right to enjoy a couple of hours there over a token British Roast and all the trimmings. Yorkshire Puddings have never seemed stranger than when explained to a foreigner.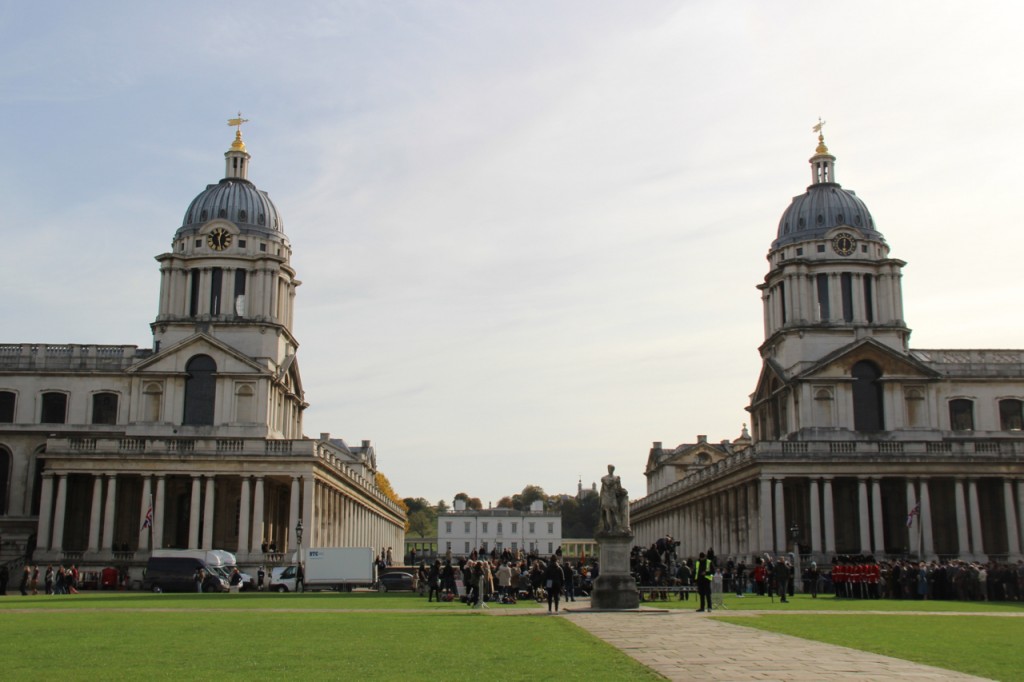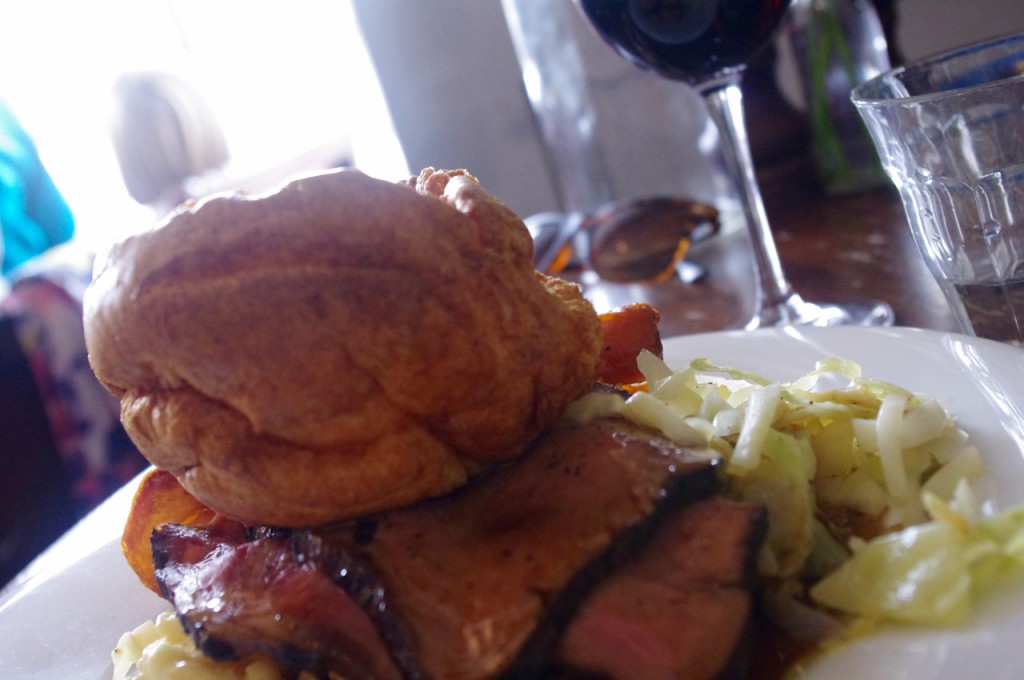 Sunday in the park beckoned and Greenwich was truly a sight to behold. Even our native New Englander was impressed with the turning trees and the flashes of crimson and orange that paved the way around the park's trails. Walk away from the Observatory and Autumnal solace is there to be sought amongst the nut-burying squirrels and tree-dwelling parakeets.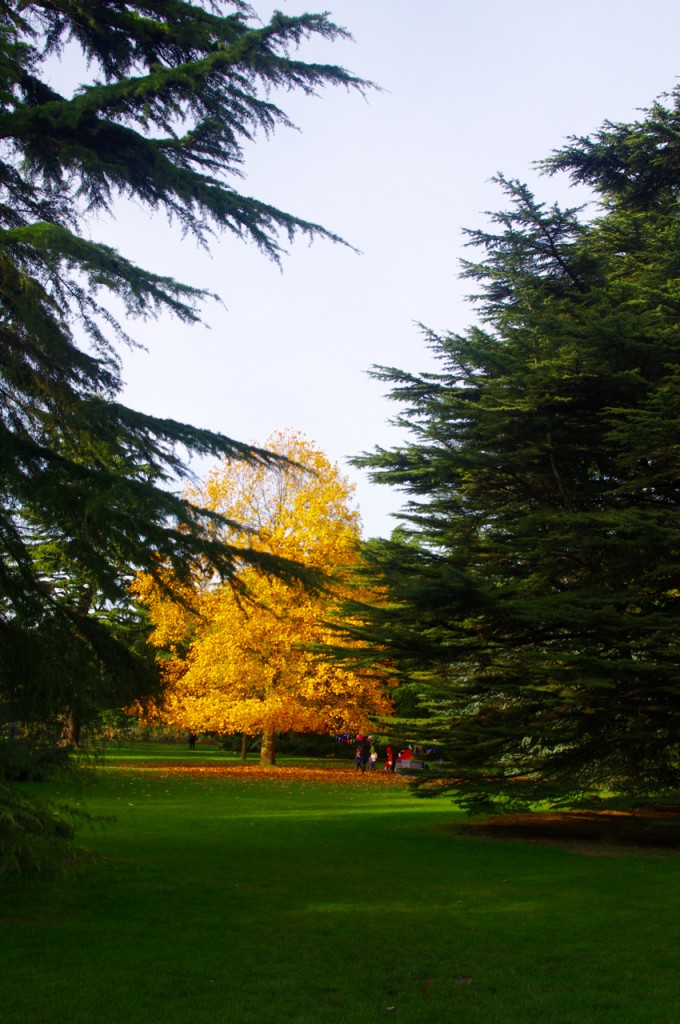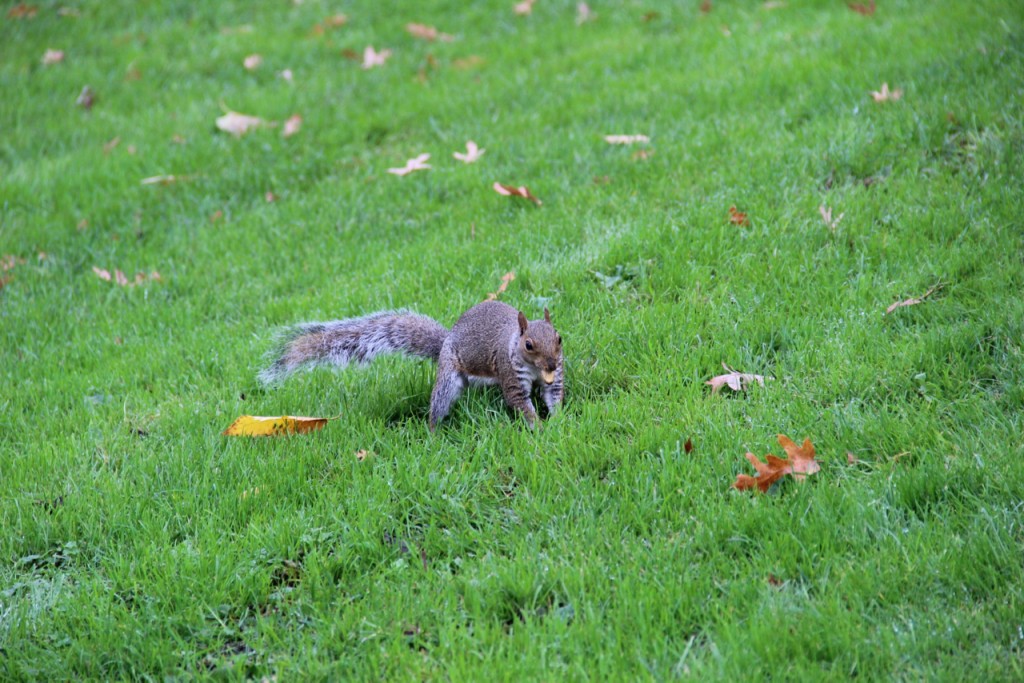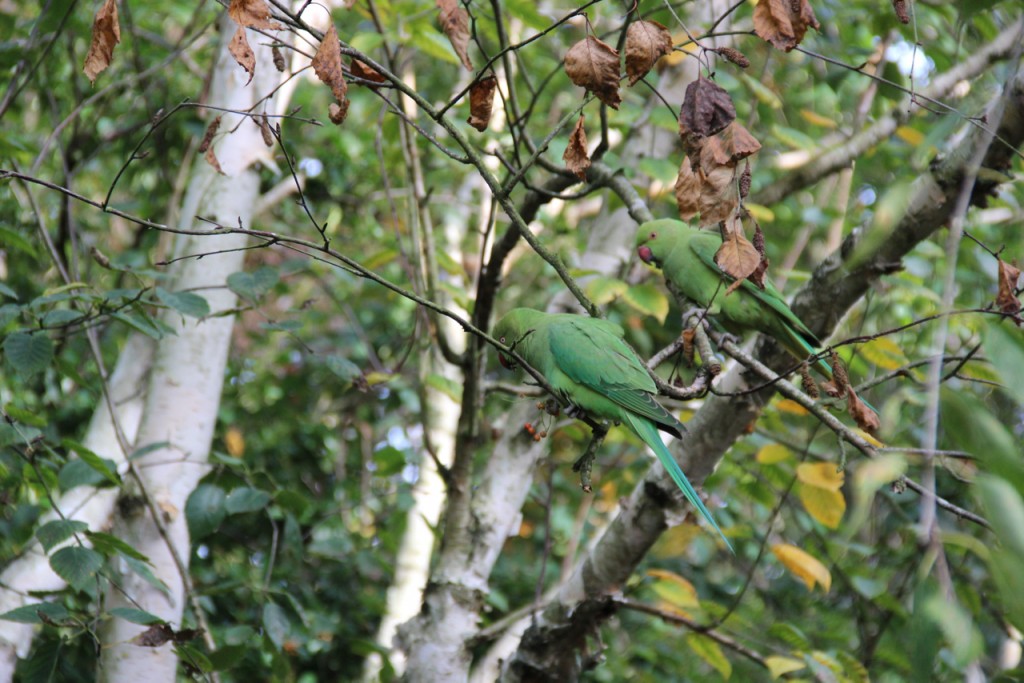 From Greenwich we continued across the heath into Blackheath for caffeine and conversation in Gail's– a beautifully furnished, artisan coffee shop opposite Blackheath Station. Greenwich and Blackheath are two of London's best kept "Village" style areas and well worth a trip to for some city charm away from the bustle of Zone One.
Monday Morning
With Tom back at work and only a few hours to spare before ensuring Sarah was safely on a train back to Gatwick, she suggested we head West for a cultural visit to the V&A. One of London's premier museums situated on the picturesque Exhibition Road, it's another free attraction definitely worth calling into. We had been interested in the current shoe exhibition but didn't really fancy the £12 entrance fee when watching the clock so opted for our own tour instead. From fashion to theatre, the V&A has something for everyone (and there's an impressive gift shop selling some really beautiful jewellery too).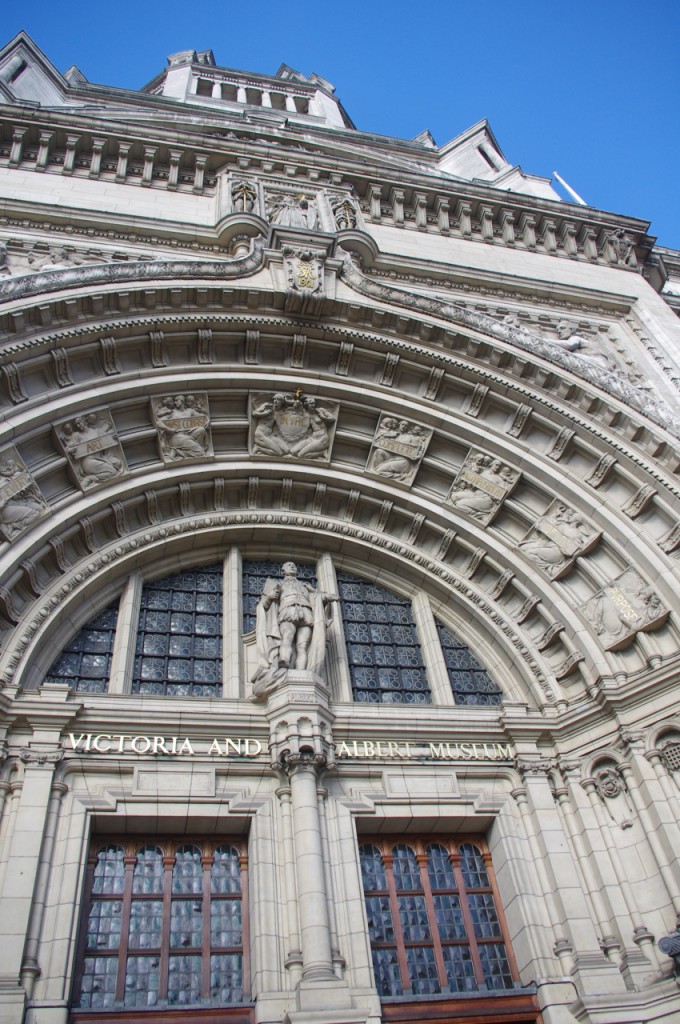 After one essential final stop to stock Sarah up on some British chocolate classics, our much anticipated London weekend drew to a close. Feeling full of not only food but new memories we parted ways, for now, eagerly awaiting our next adventure together.
Living here it's all too easy to take the city for granted. Hosting Sarah was the perfect excuse to see it through someone else's eyes and plan the best of local London alongside some tried and tested favourites.
At 20 & 26, it made for the perfect reunion.
Follow Sarah's blog and her time in Prague and beyond here ("She's funny."- My Mum. 2015.)