Two nights in Bangkok. A potential follow-up to the Chess original that in our case would feature fewer board games and more night markets and questionable taxi drivers. I was intrigued by Bangkok and all its brash grandeur but had a strong sense it wasn't going to be somewhere I'd have a desire to spend a prolonged period of time. Regardless, there's no denying that the bright lights of this big city are certainly renowned and as a hub for connecting flights from all over the world, it made for a logical first port of call on our 16 day trip around Thailand and Vietnam.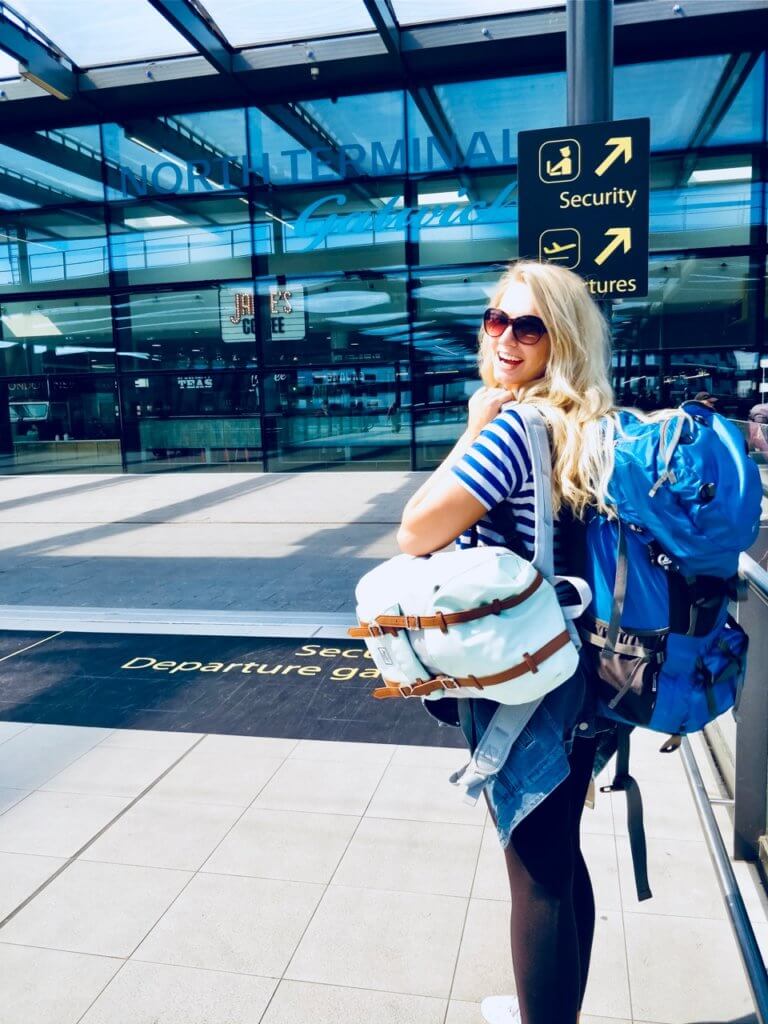 When looking for hotels in Bangkok I prioritised a rooftop pool because honestly, nothing beats potential jet lag quite like a pool afternoon upon arrival. And nothing warrants a pool afternoon quite like close to 24 hours of travelling. The general style of accommodation I found seemed to be going for what I can only best describe as "early noughties futuristic music video meets semi-seedy nightclub that could look fancy but on further inspection is in urgent need of a deep clean" aesthetic. Très Bangkok. We stayed at the Dream Hotel Bangkok for its convenient location just off the Sukhumvit Road and aforementioned rooftop situation. We were greeted with the first of many glasses of Thai sweet tea which for two weeks I would politely accept and then immediately remember I could not manage to drink due to overt sugar. What they don't tell you on booking is that the hotel is divided into two and access to the pool & gym may require a short (very short) trip across the road to the hotel twin that was blessed with the gift of facilities. Ours was blessed with food in the form of breakfast buffet, so there's that. As an observation, I'm not sure what Thailand has against fixed bathroom doors, but it took us a long time to find one in a hotel room that wasn't just a sliding sheet of MDF parading as a door.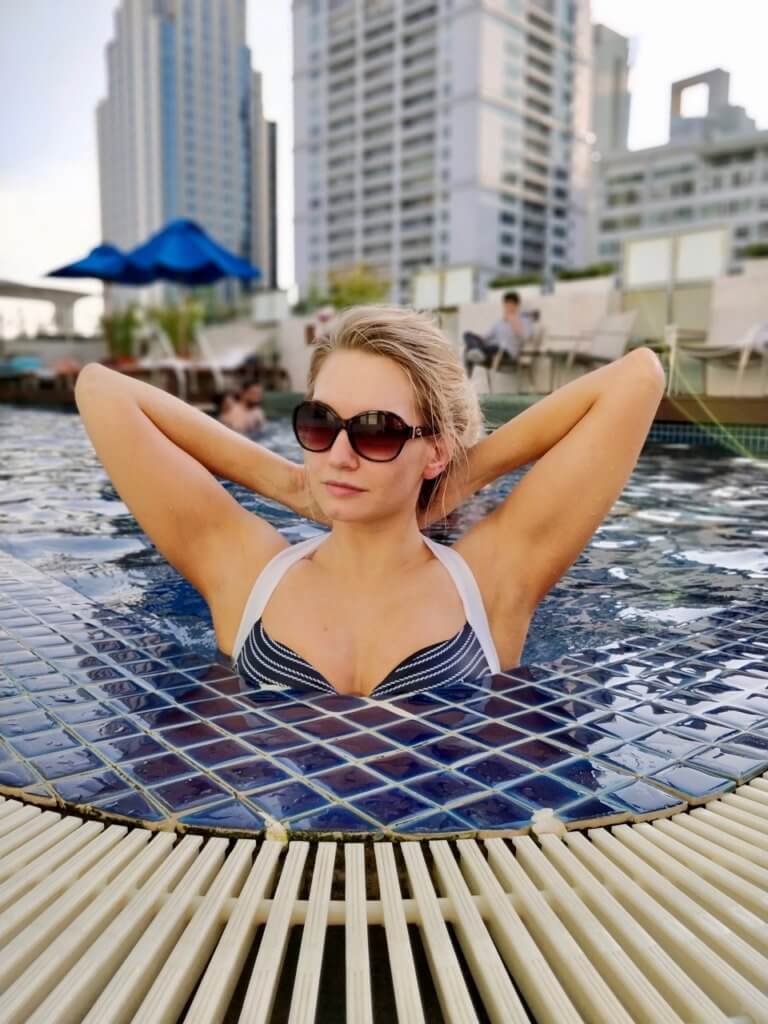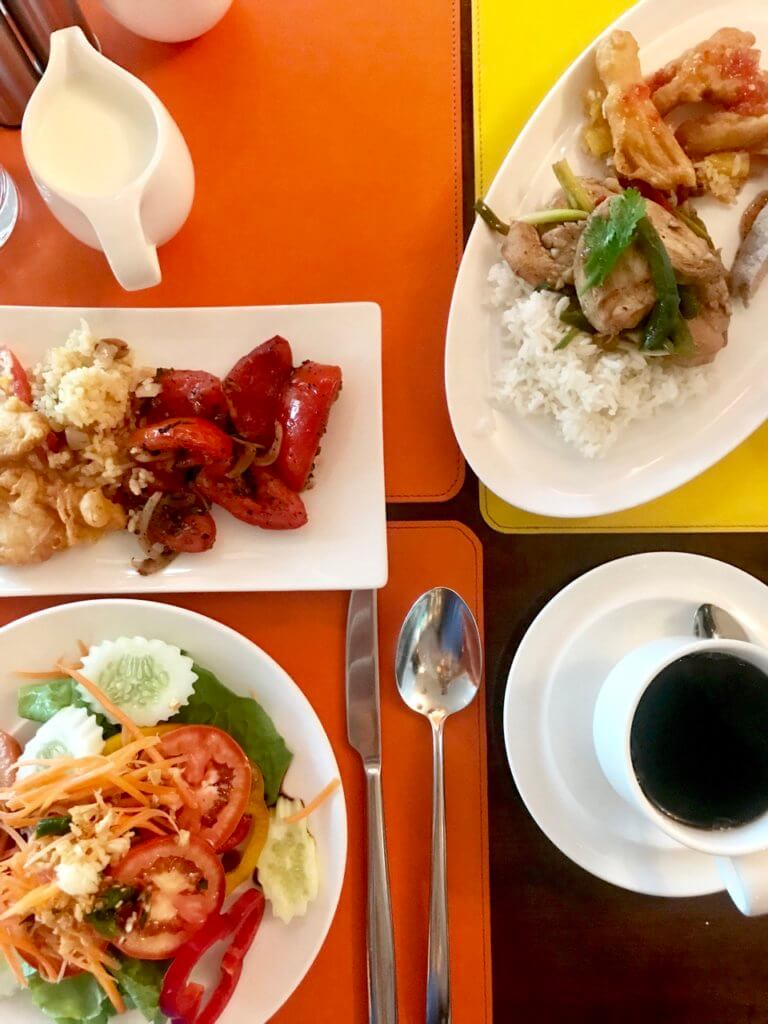 If you're looking for basic accommodation with added bonuses of a great pool, gym and excellent breakfast the Dream Hotel meets your needs. The breakfast deserves an extra sentence here as it really was excellent, especially for vegetarian options. Very quickly we adapted to the curry for breakfast life and their pumpkin curry was truly something. Staff were friendly and where our fellow hotel guests were lacking in subtlety when regaling counterparts with their tales from the night before over their 8 am coffee, the wait staff were masters of discretion and attentive service.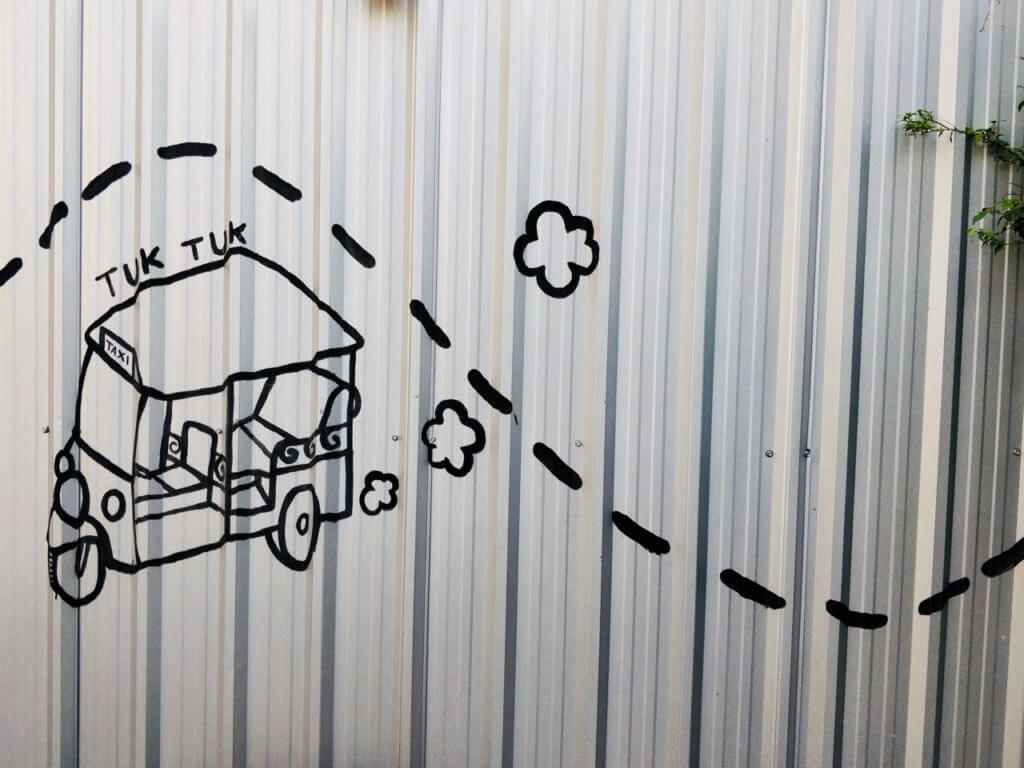 If there's one thing Bangkok does really well, it's the night market. The Asian evening sensation of night markets soon became our favourite way to admire everything from Shiba-Inu tracksuits to a variety of fish based footwear and bargain eyewear. Once we had navigated the cash only transport system, the Skytrain deposited us where we needed to be and we followed the crowds and our senses to rows upon hundreds of rows of stalls, stands and shops. Chatuchak is the king of the night market where the atmosphere is lively and the music loud. The only downside here was trying to find a vegetarian meal option (huge gap in the night market market if anyone is ready and waiting in Bangkok with a food truck concept). In fairness, this was the only place I struggled and on the whole, Thailand is the dream for all things vegetarian.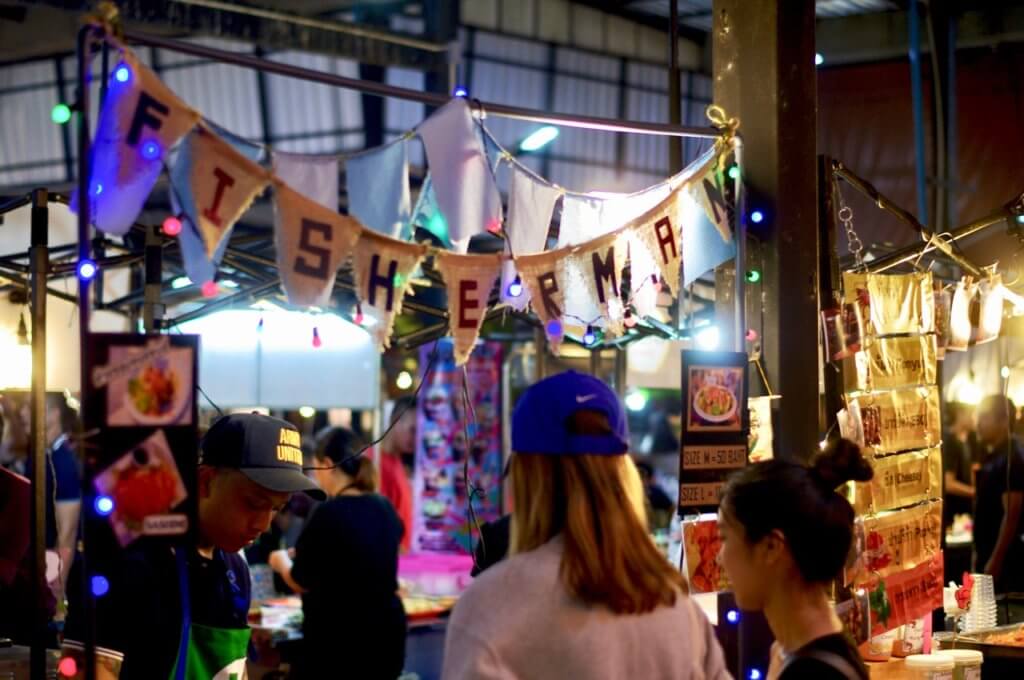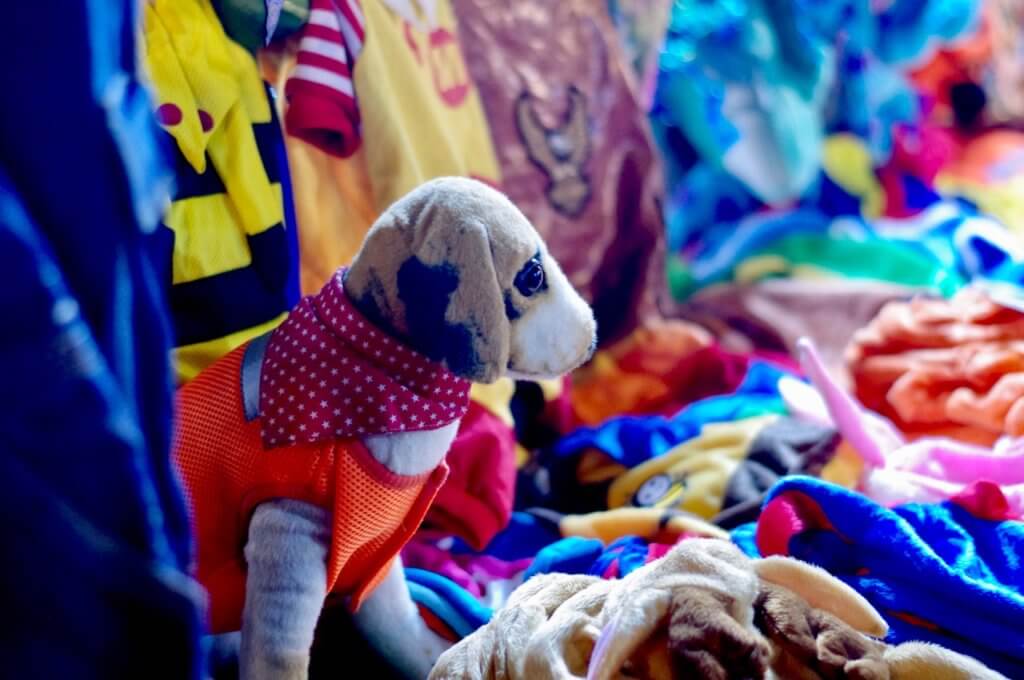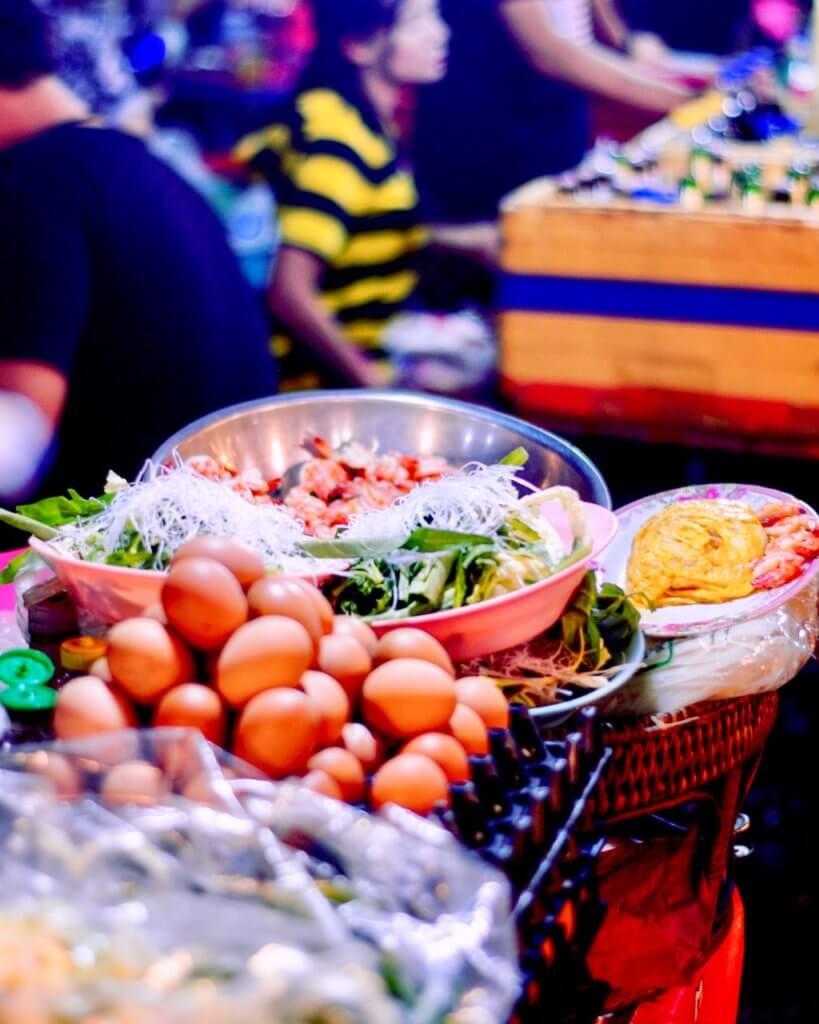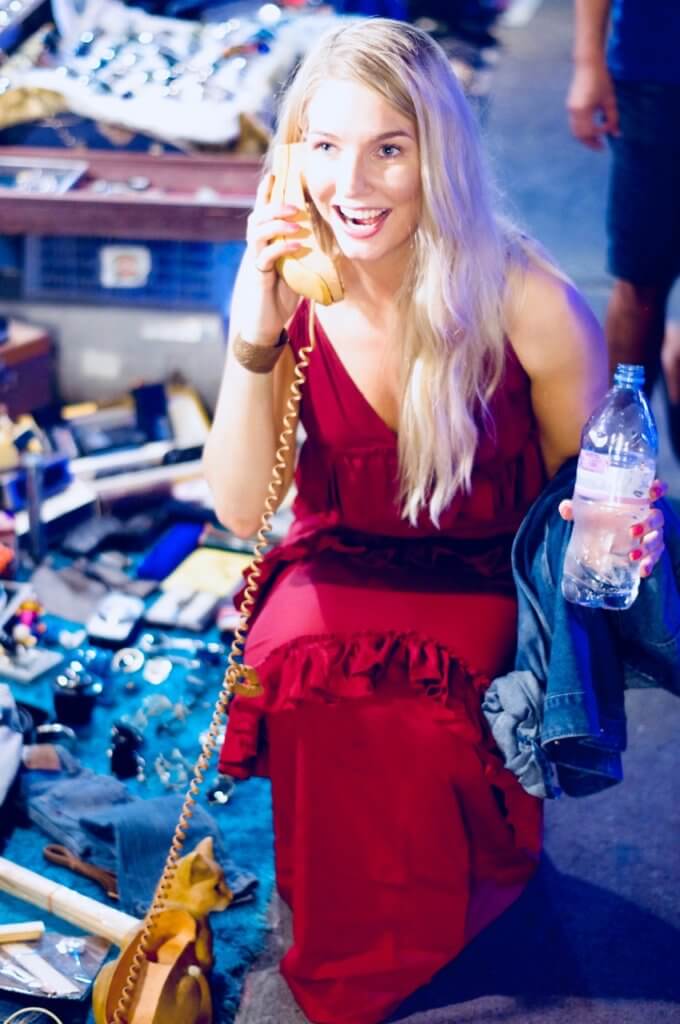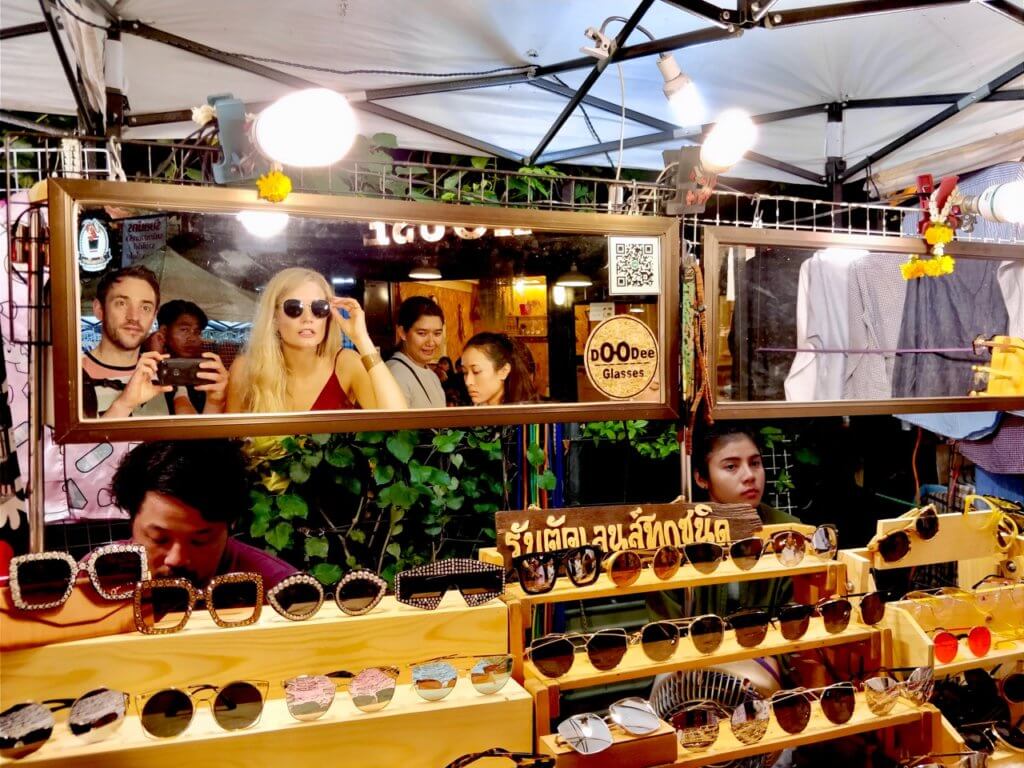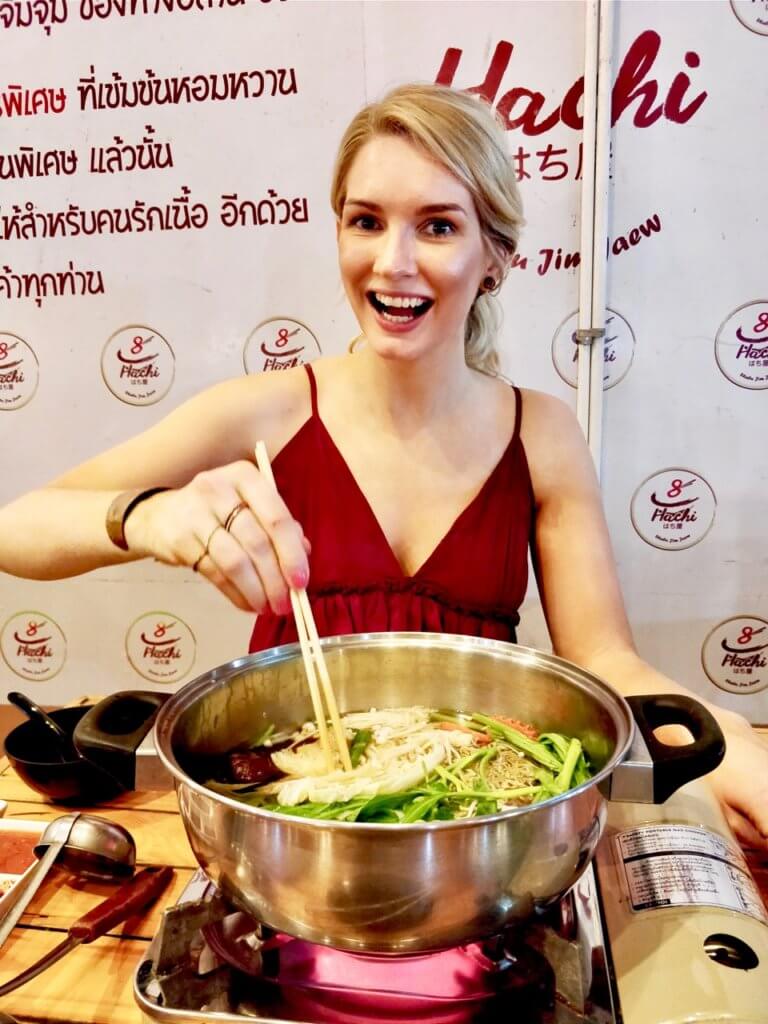 We also ventured to the Neon market which was a smaller offering but still enjoyable to peruse after a visit to the nearby (very shiny) mall and neighbouring food markets.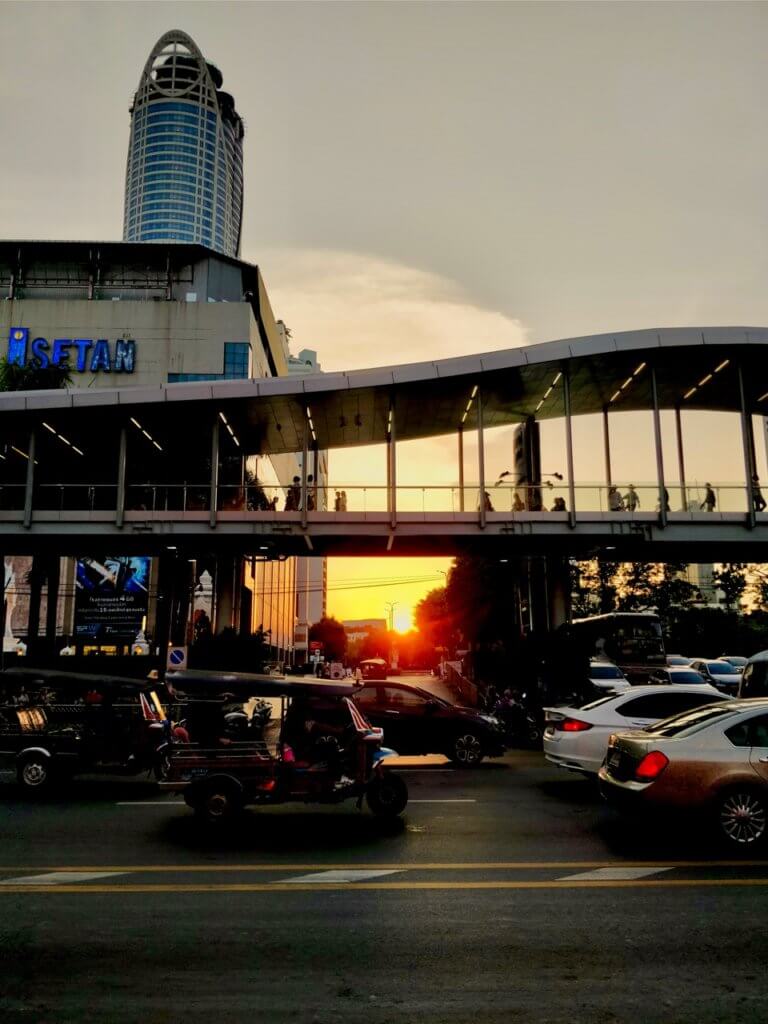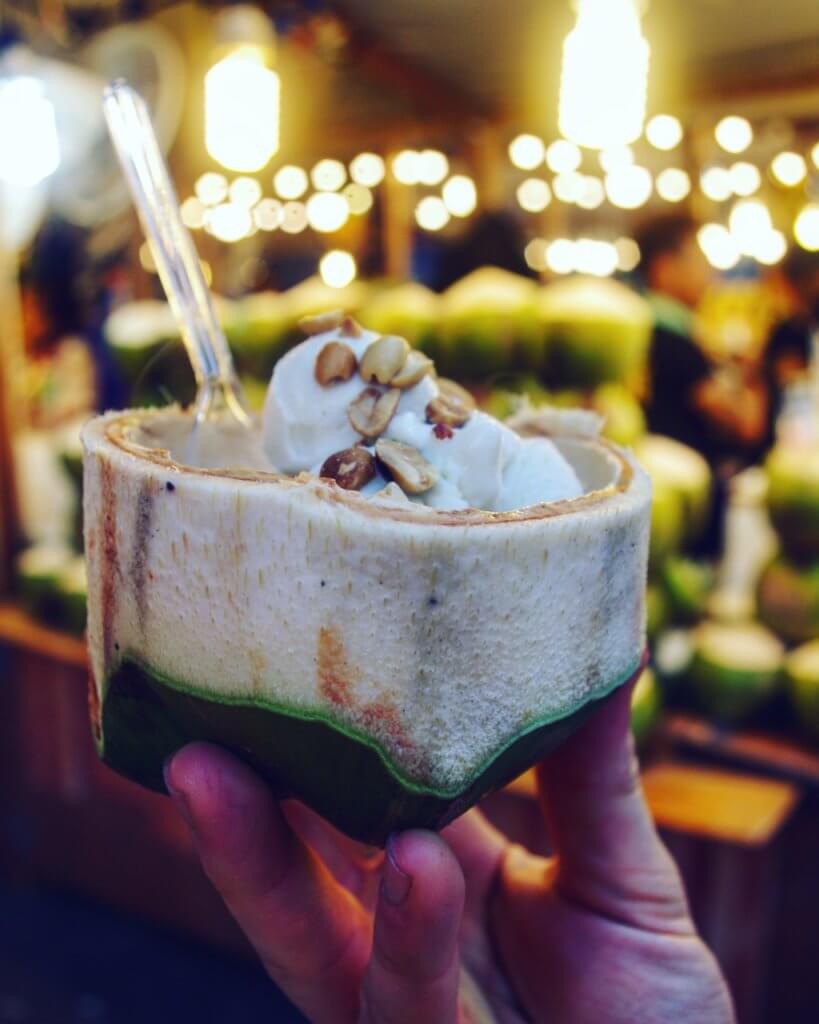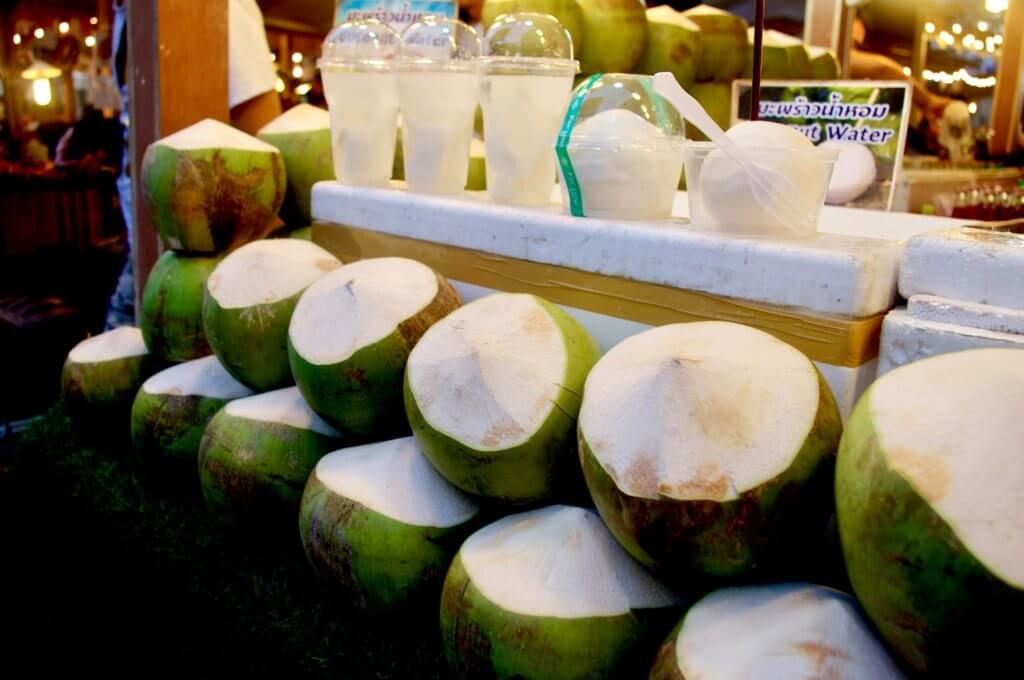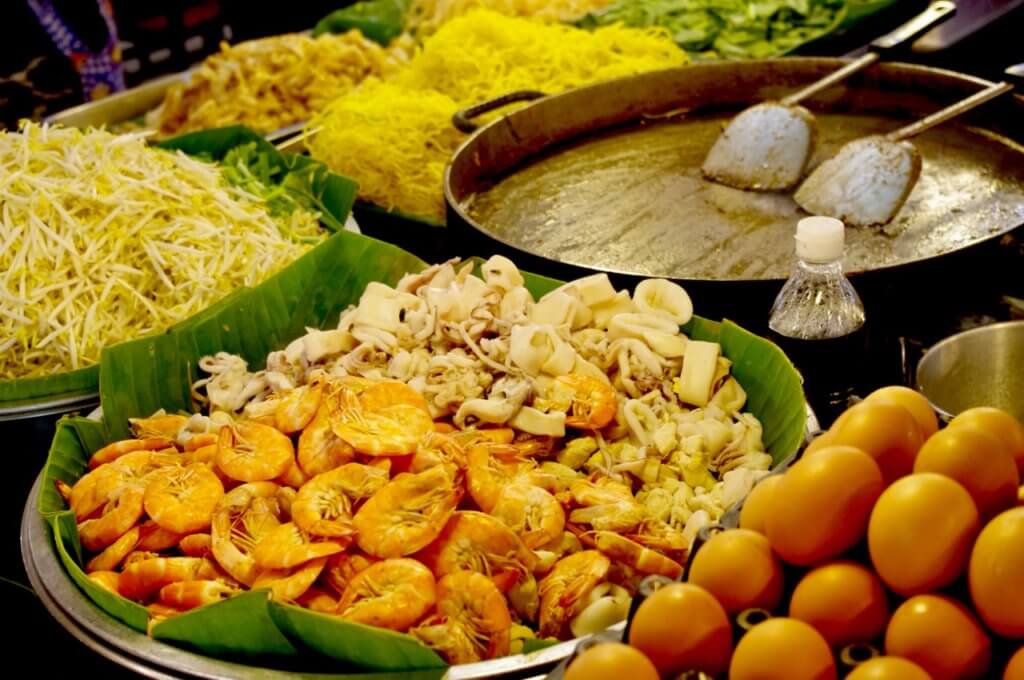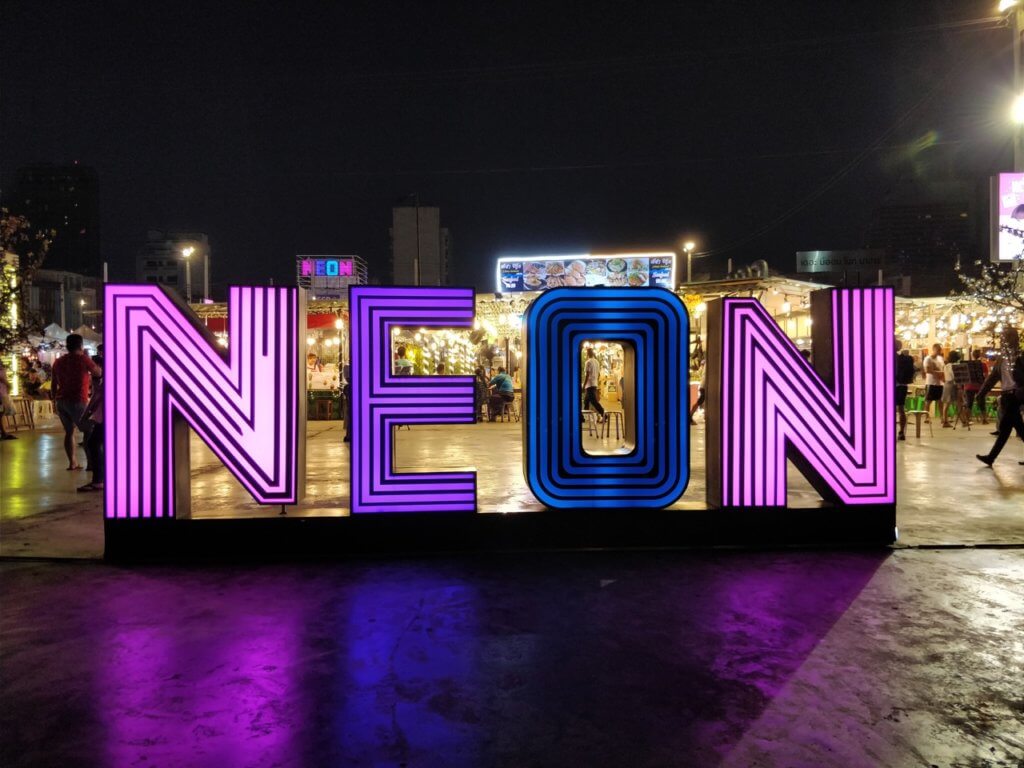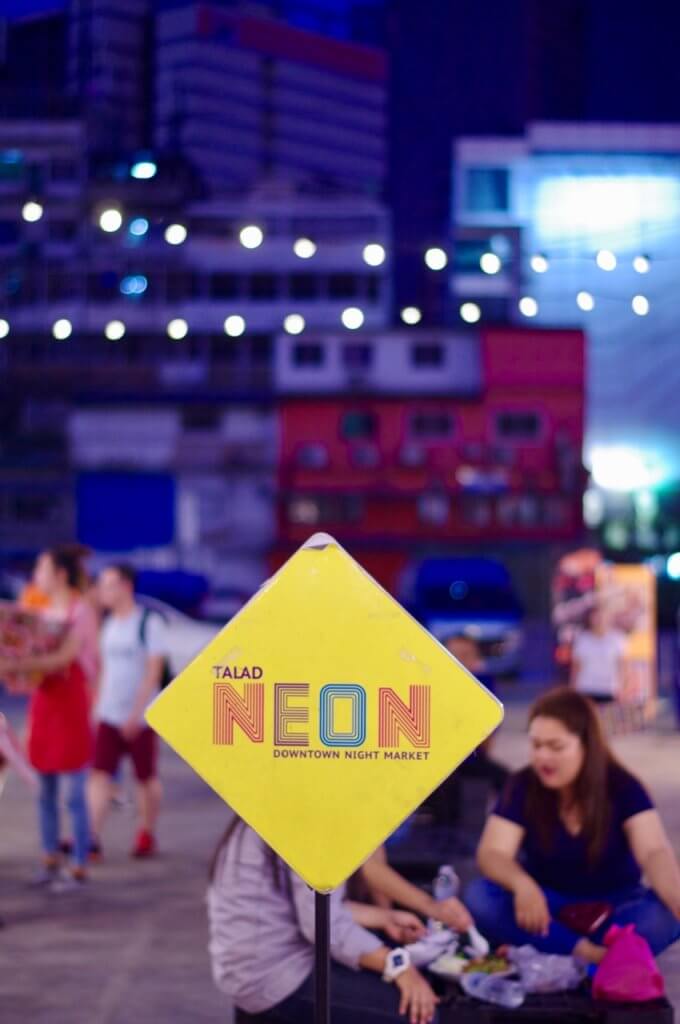 Away from shopping, we made it to the Grand Palace and experienced what I can only begin to describe as the hottest ordeal of my life. The April heat and humidity is pretty unforgiving for tourists who did not plan their long sleeve cover ups accordingly. On this note, cover up you must at all places of faith. An abundance of elephant pants are available across the road from the Grand Palace and can easily be slipped on over shorts. Shoulders too must be concealed and take it from me (and many other reputable sources) when I say save yourselves and buy loose-fitting cotton options before you get there. Once covered in fabric and sweat, we could enjoy the Grand Palace and all its golden grandeur. It really is an incredibly shiny sight, albeit a busy one. We found many more tranquil temples throughout our travels but the scale of this one was really next level. Just don't go at midday in full sun.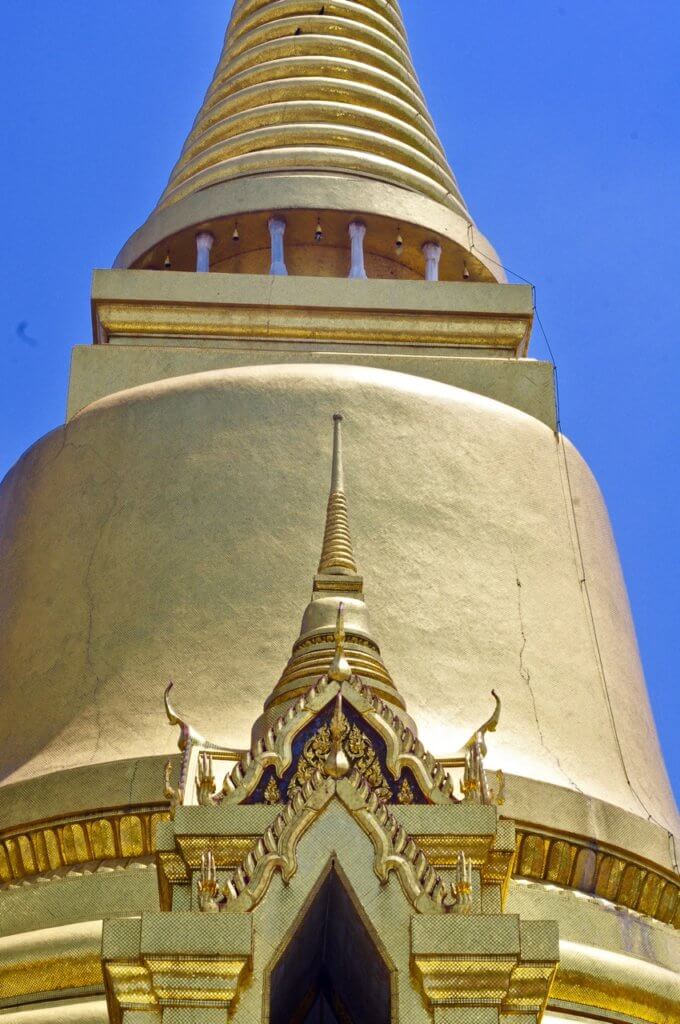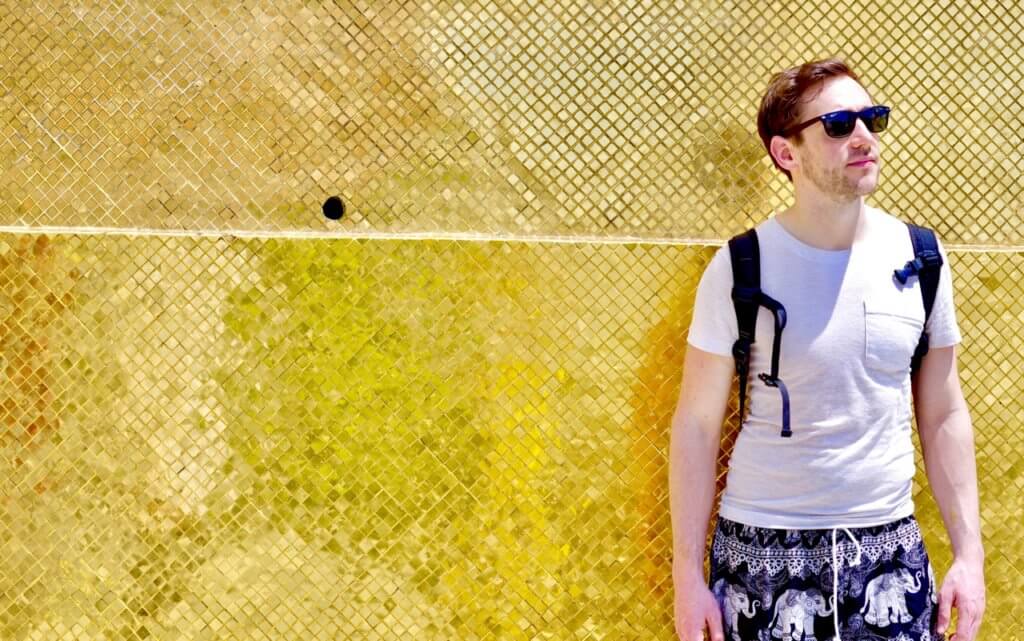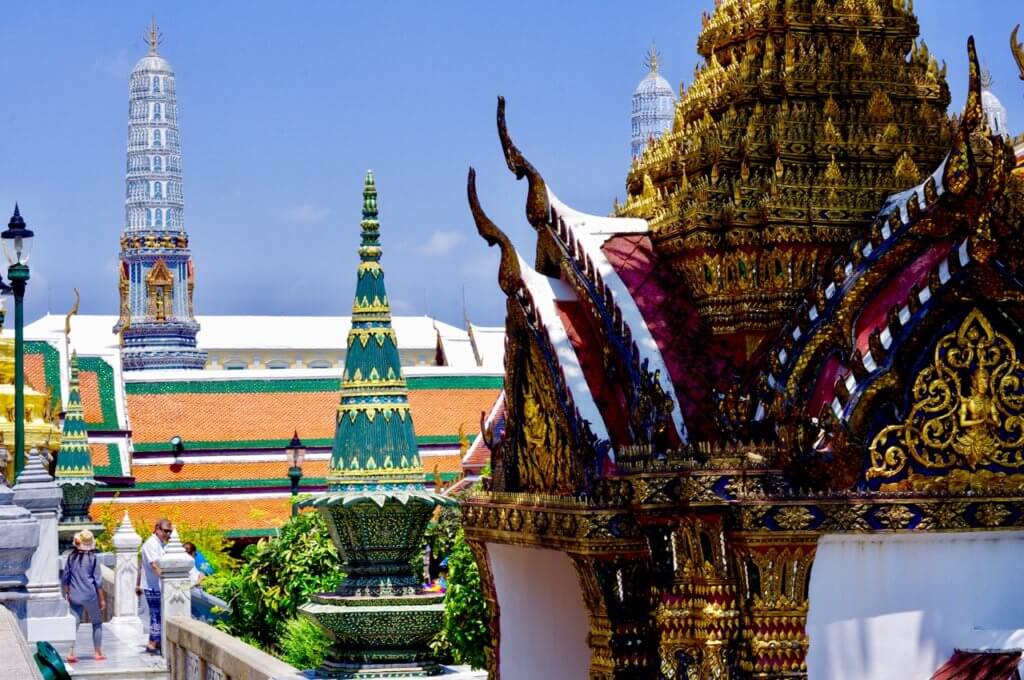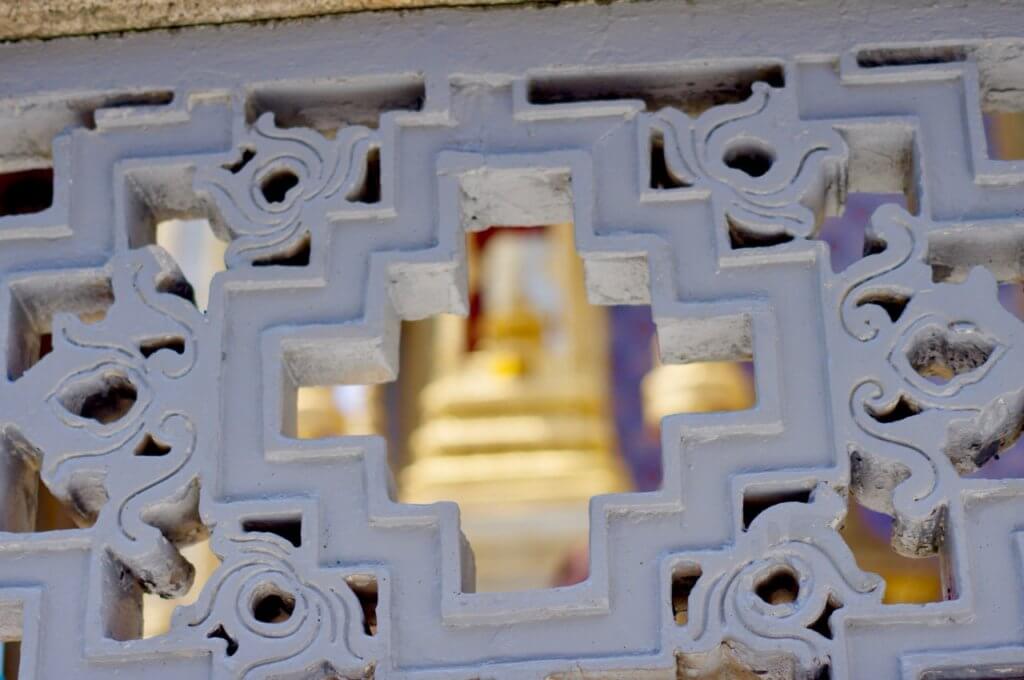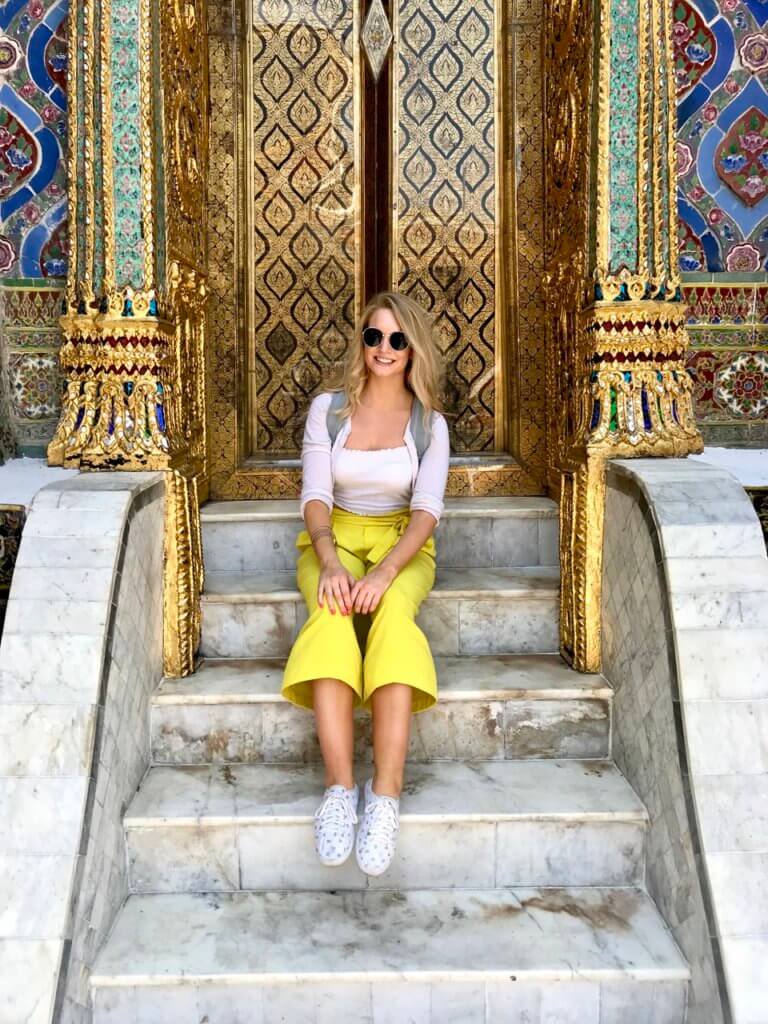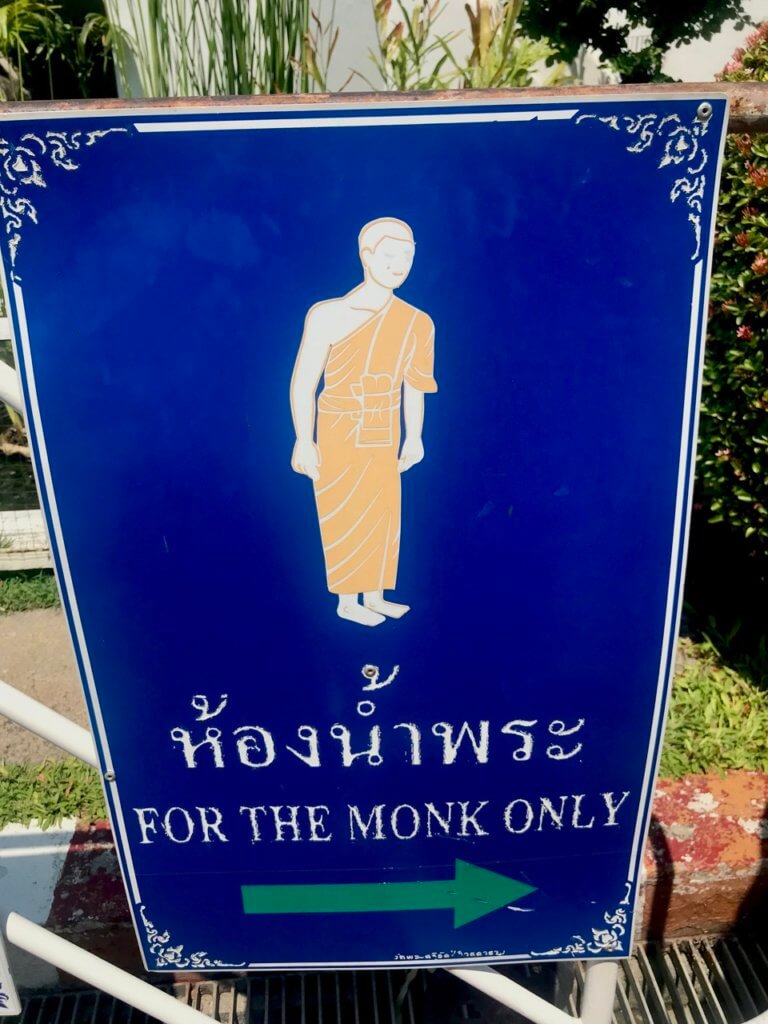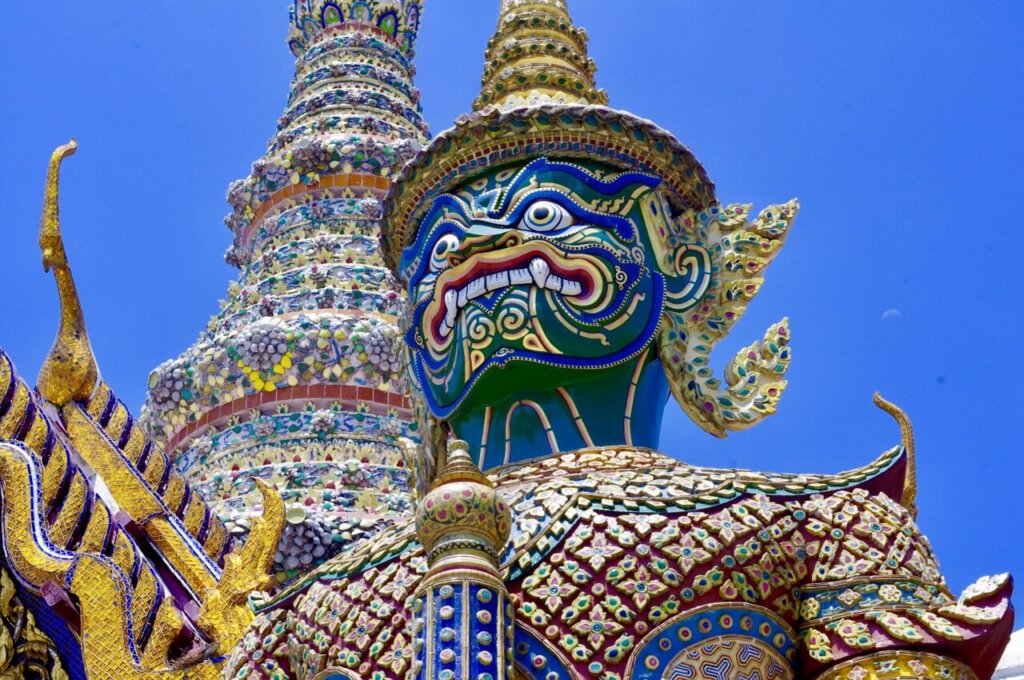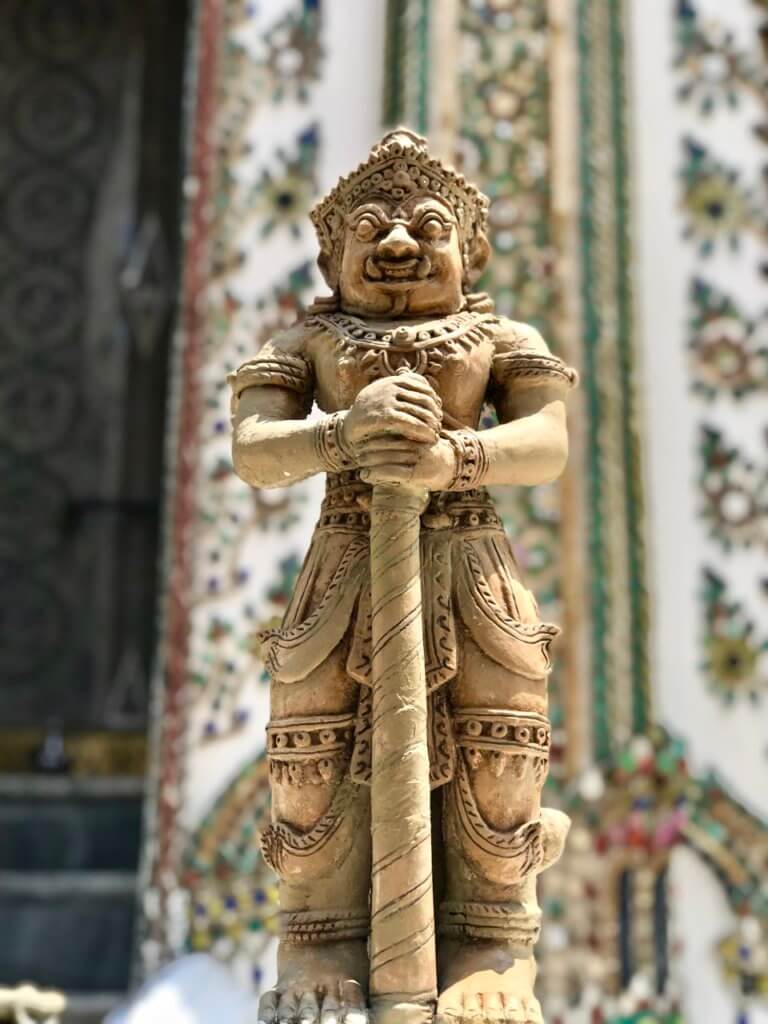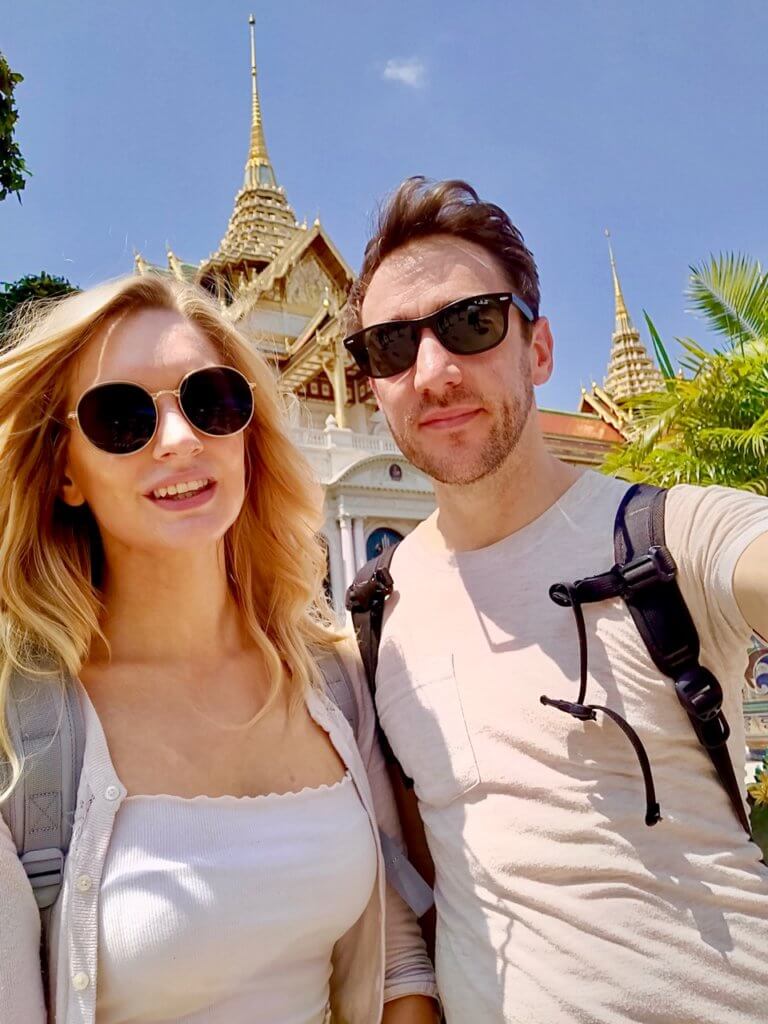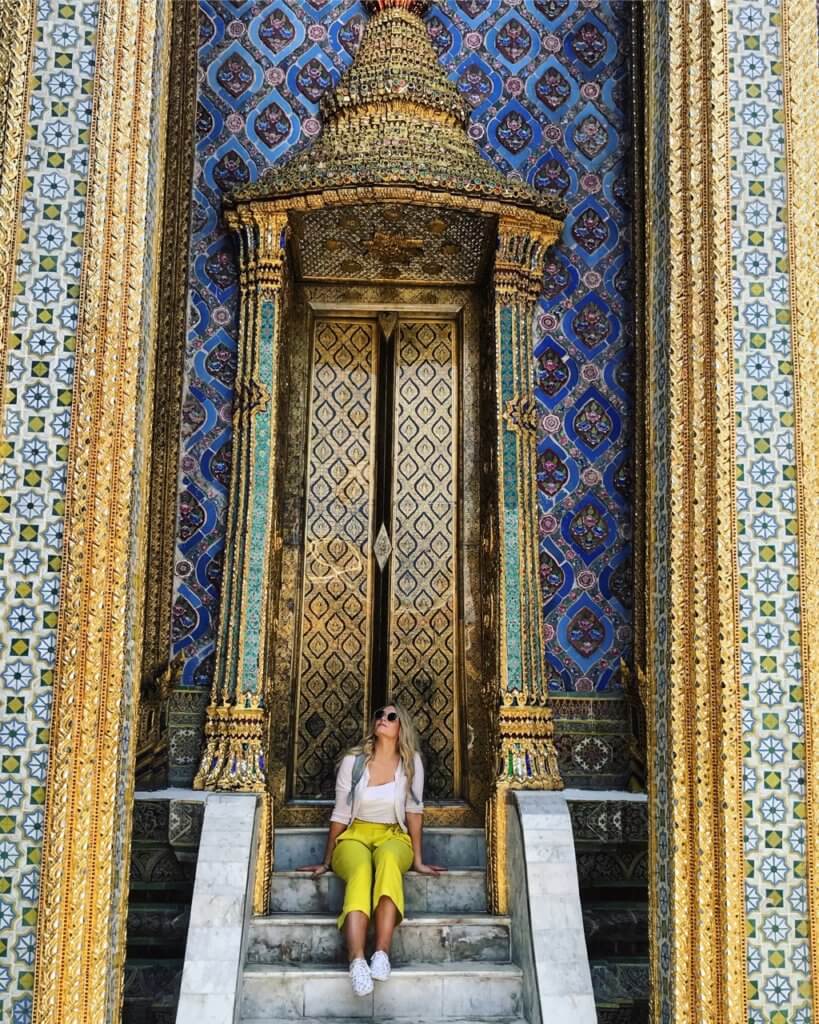 When it came to food I had read about Paper Butter and the Burger and thought it looked like a unique spot to recover after our Grand Palace excursion. A hidden hideaway of the burger kind, this adorable tiny eatery is well away from the beaten track. So much so that although easily accessible from the Skytrain, trying to find a taxi to take us there from the Palace was almost impossible. The issue with Bangkok is how sprawling it is and how the terrible public transport system makes it pretty difficult to navigate around. More on that later. Offering a variety of meat and non-meat offerings with sides and craft beers aplenty, Paper, Butter and the Burger oozes Thai hipster charm in a secluded al fresco setting. It was a great opportunity to try some original beers and the staff seemed genuinely touched by our custom. At the time they had recently been featured in the New York Times and were very much enjoying the wave of tourists such an advert was bringing. I'd definitely recommend it, especially if you're close by.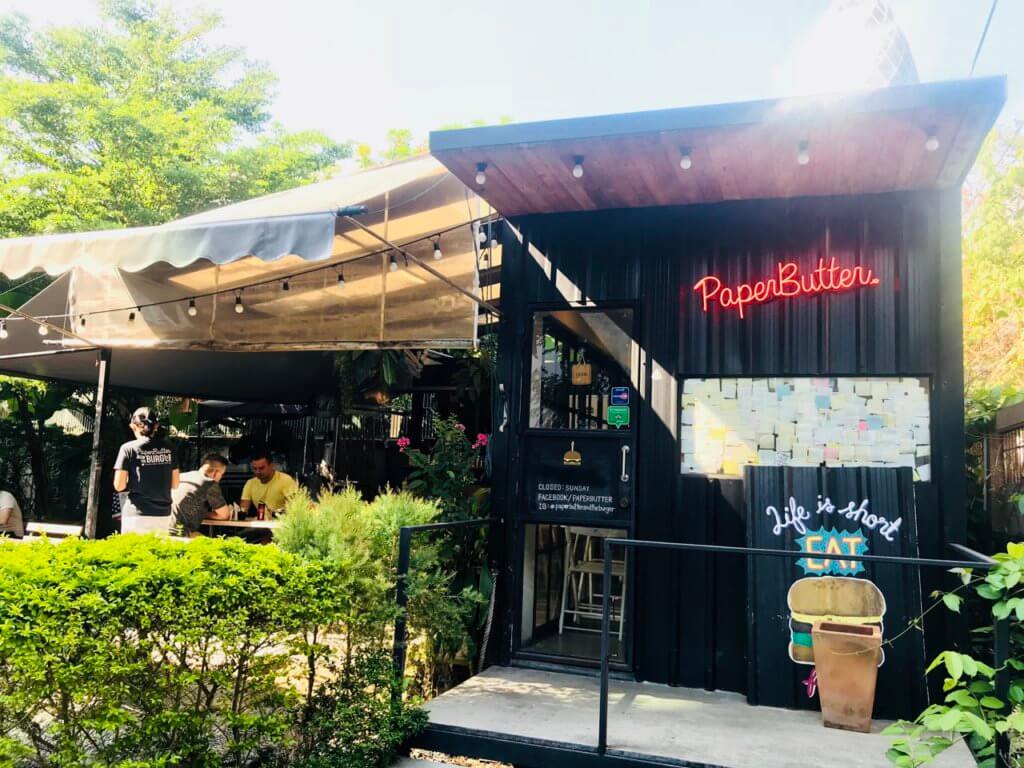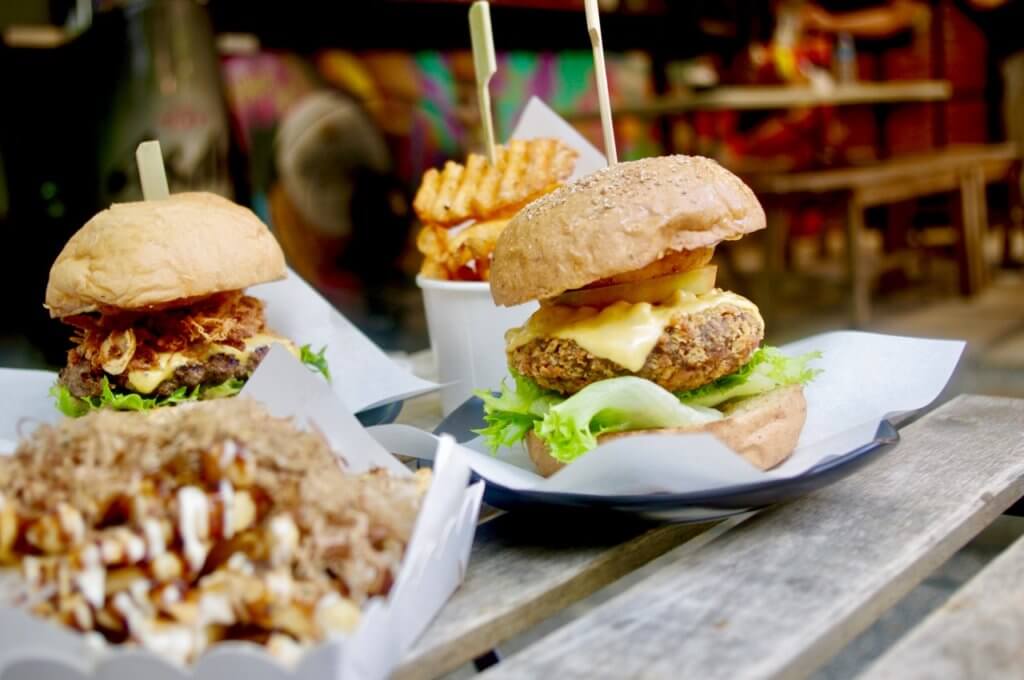 We went to the aforementioned shiny shopping mall for one reason and one reason only – tiny Japanese cheesecakes. Yes, I am a victim of the Instagram generation and no I'm not sorry about it because these wobbly morsels of cheese and air were delightful. Made by Milch who are found on the ground floor of the Siam Paragon mall at an unassuming stand, we shared Matcha and original varieties and they made for the perfect afternoon dose of sugar.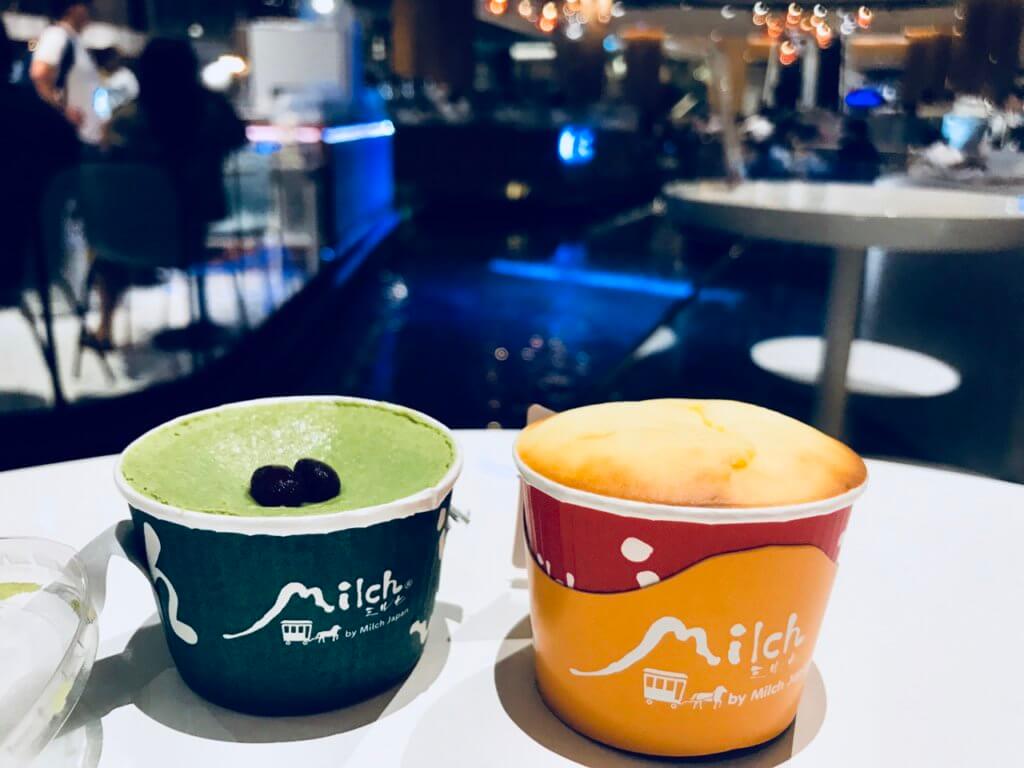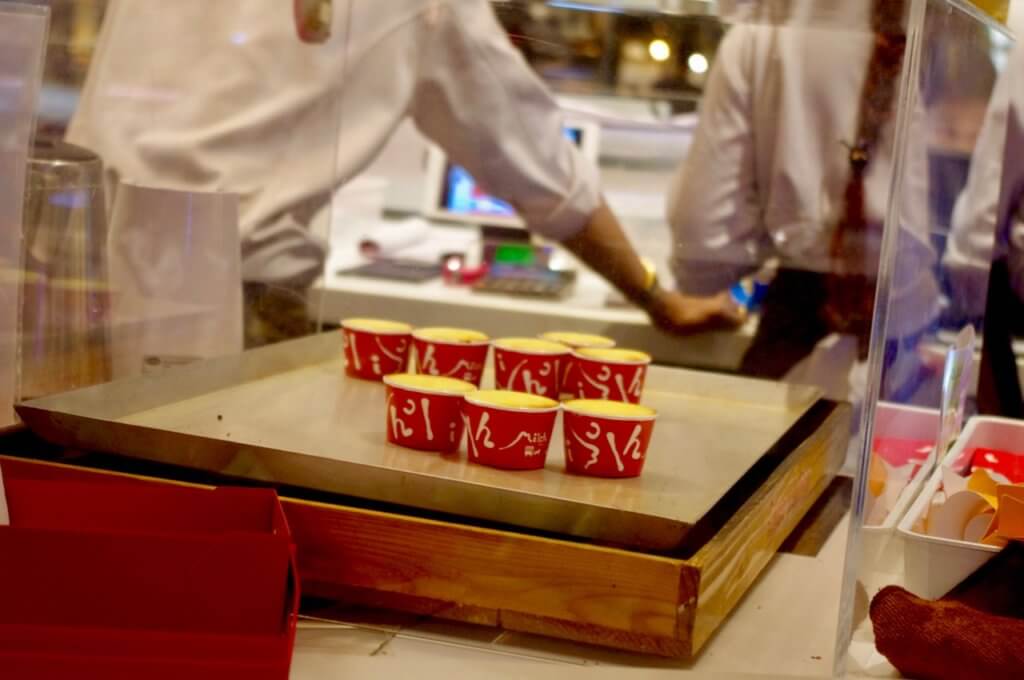 We finished off a day of exploration at May Veggie Home which was wonderfully close to our hotel and, delightfully, entirely vegan. Did we over order? Absolutely. Was it worth it? 100%.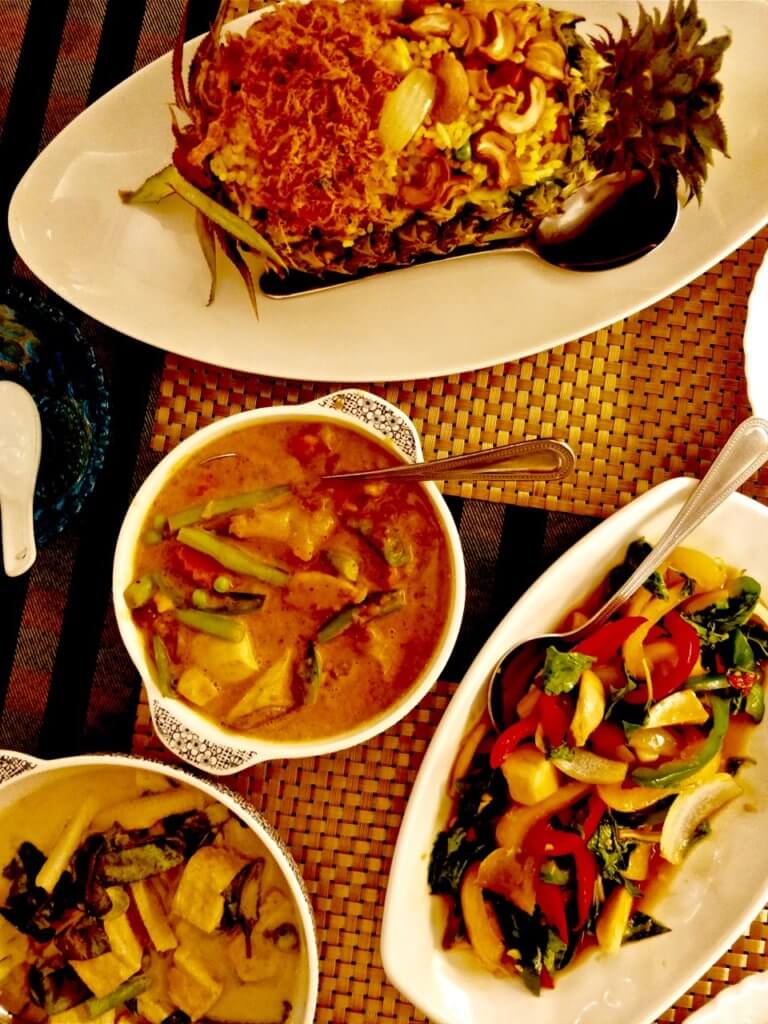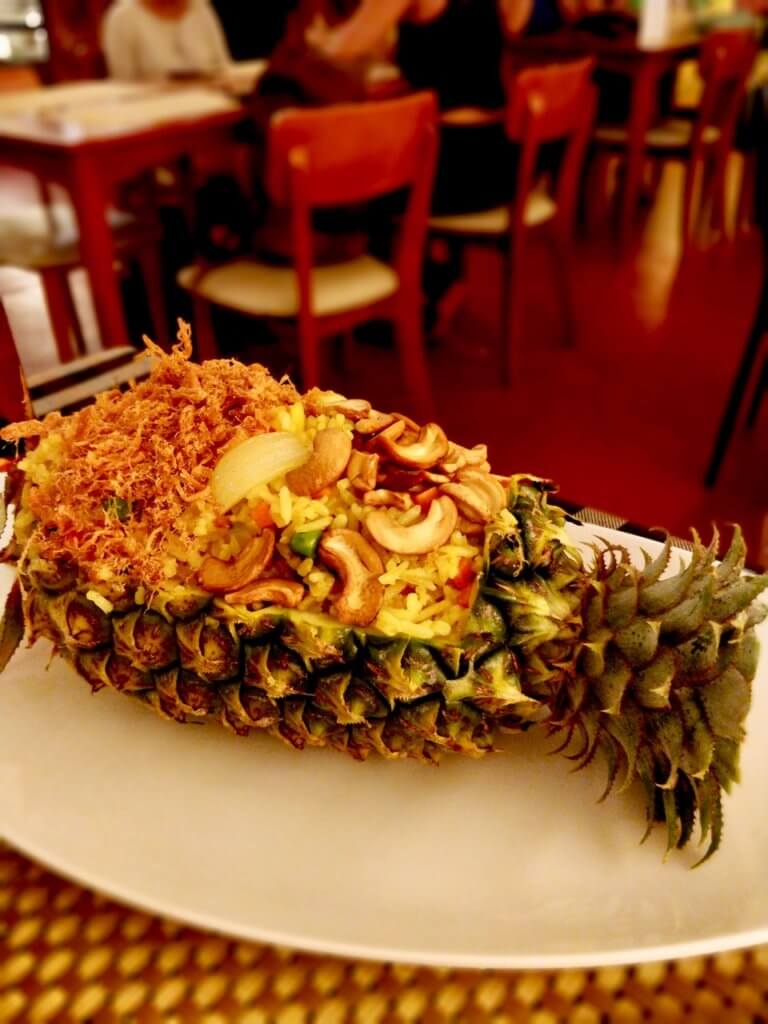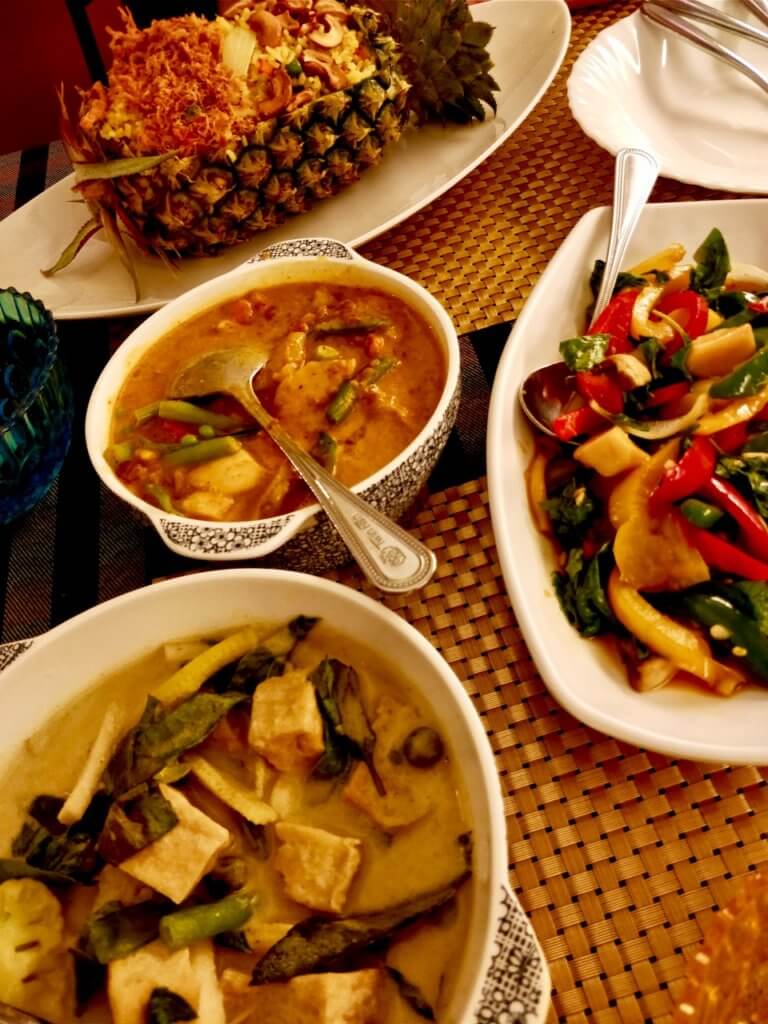 The food was beautiful and fragrant and my first truly authentic Thai Green Curry was all I had dreamed it would be. This was our first try of pineapple fried rice which soon became a firm favourite as we moved around the country. May Veggie Home are the winners in our eyes for presentation though. It was a perfect feast and one I would definitely recommend seeking out.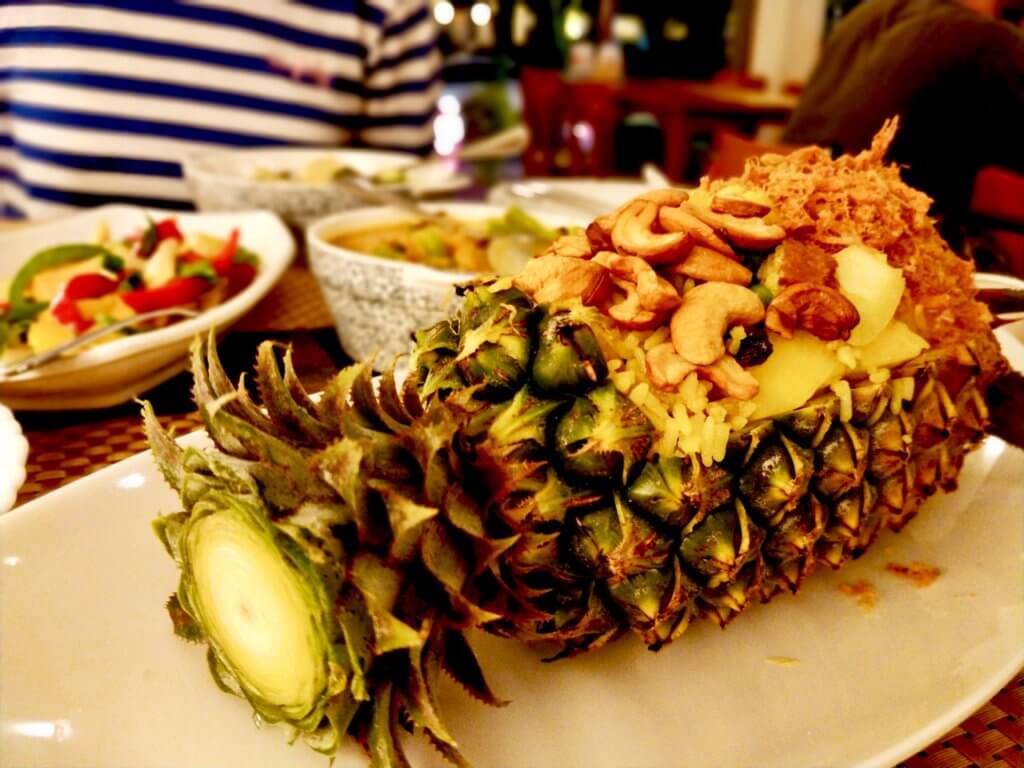 Our two nights in Bangkok were soon over and the blur of 48 hours in the capital were filed to memories as quickly as they had been initially made. Was I glad to say I've been? Yes. Will I be back? Not anytime soon. I cannot understand how people willingly spend prolonged periods of time somewhere were exploring is made so painfully difficult and the taxi cartel are out to sting you at any given chance. We heard all the excuses/potential scams from drivers ranging from the classic "meter not working" to "the road is closed but I'll take you to the port where you can get a boat" to "I don't know where that is". Further research did tell me that taxi drivers in Bangkok notoriously can't read maps but this just pains me even more. Don't be afraid to get out of a taxi if they start with these excuses, we did several times…Which may be why we ended up waiting for an hour in the afternoon sun after the Grand Palace in our desperate bid to make it to the burgers. Do plenty of research into the various taxi apps available and stick to your guns when it comes to flagging down.
Bangkok – go for the experience. Stay for the vegan curry. Leave promptly to continue exploration of beautiful Thailand; it only gets better from here.