For some primate prime time, the Ubud Monkey Forest is a must visit attraction. Take a walk on the wild side and experience the natural spirituality of Bali at this unique setting in the heart of Ubud.
Situated within the village of Padangtegal, Ubud Monkey Forest is a hot spot for tourists looking to get up close and personal with some of Bali's local residents. An easy walk from central Ubud or quick car ride from the surrounding areas, entry is around £3 and it's easy to while away several hours in amongst the expansive forest paths. There are over 700 monkeys to get acquainted with as well as traditional Balinese temples and sculpture to admire. Photo opportunities are endless and the air intoxicating. Whether you're an animal lover or simply intrigued, it's definitely worth taking some time to explore and see exactly what all the positive reviews are about.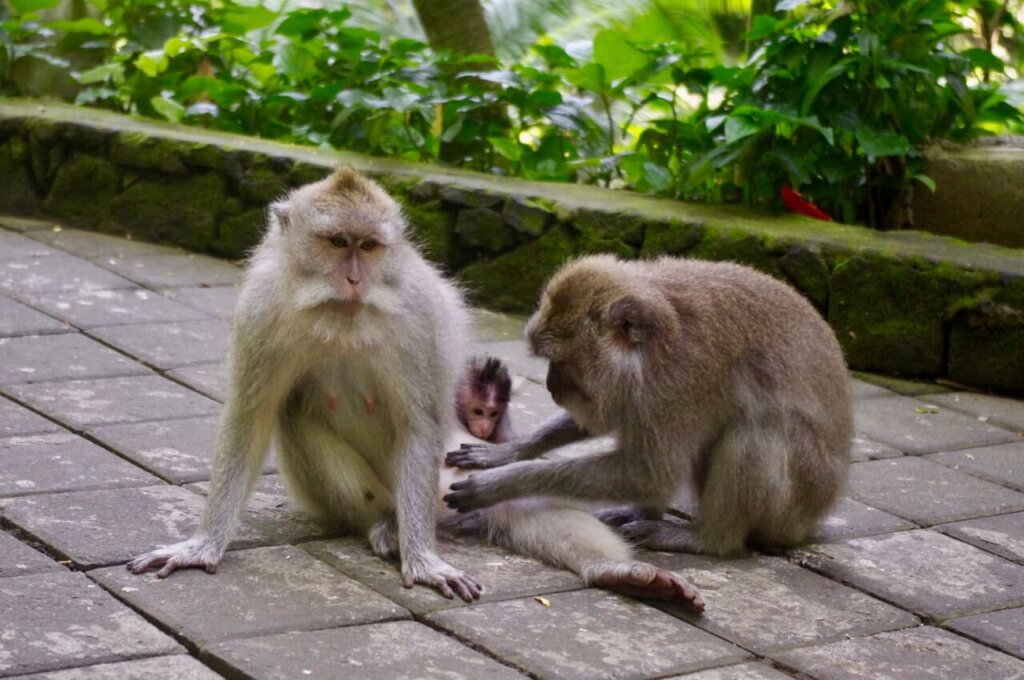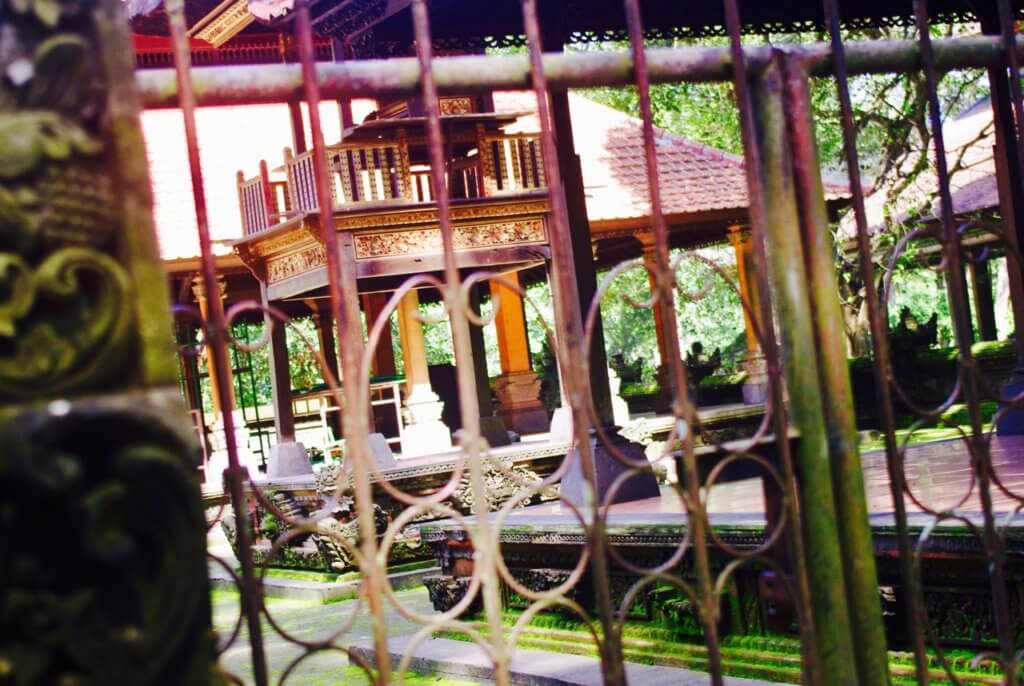 As soon as I knew we were heading to Bali, I read up extensively on the Ubud Monkey Forest to fully prepare (/brace) myself for the experience. I really suggest anyone contemplating visiting does the same but to summarise: do not bring food, do not wear any loose items of clothing and remember that these are wild animals who, much like the average human, will not respond well to being taunted by food. Plenty of staff will try to sell you bananas to feed to the monkeys, we didn't personally indulge this as I'm just not about that walking food station life when it comes to hungry creatures with sharp teeth.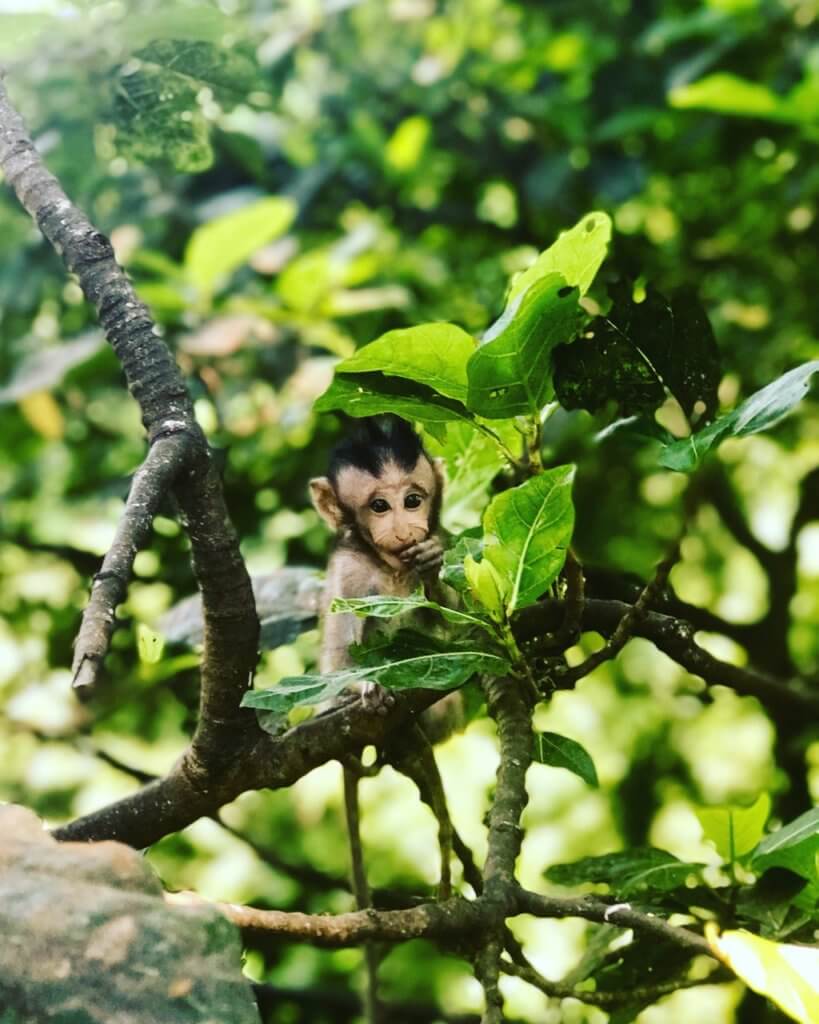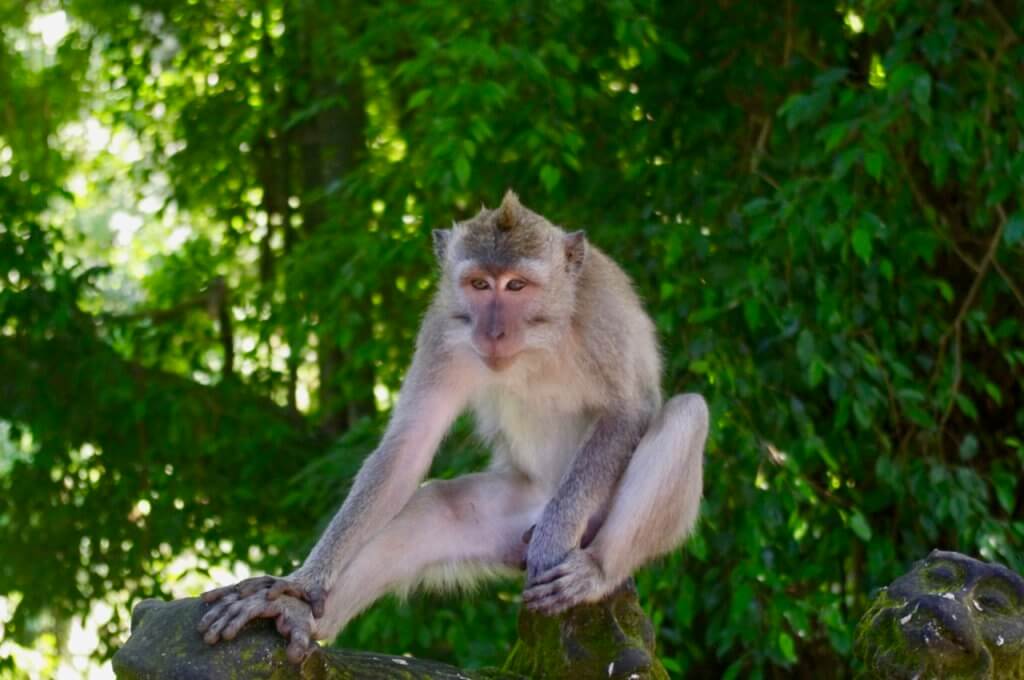 Reality aside, the monkeys are on the whole adorable. And everywhere. There was a brief moment before visiting when I had contemplated what would happen if all the monkeys were off elsewhere for the day but as it happens this is never going to be the case. My previous experience with monkeys stretches as far as a variety of zoos and so seeing them swinging from branch to branch with no cage to enclose them was really quite wonderful. I kept my distance from the bigger, wiser looking ones who seemed to be about as full of judgement as an Instagram comments section and instead worked on befriending (read – staring longingly at) the smaller variety. These seemed to be the more inquisitive of the pack and despite our no food, no luring items plan, still took it upon themselves to explore our rucksack.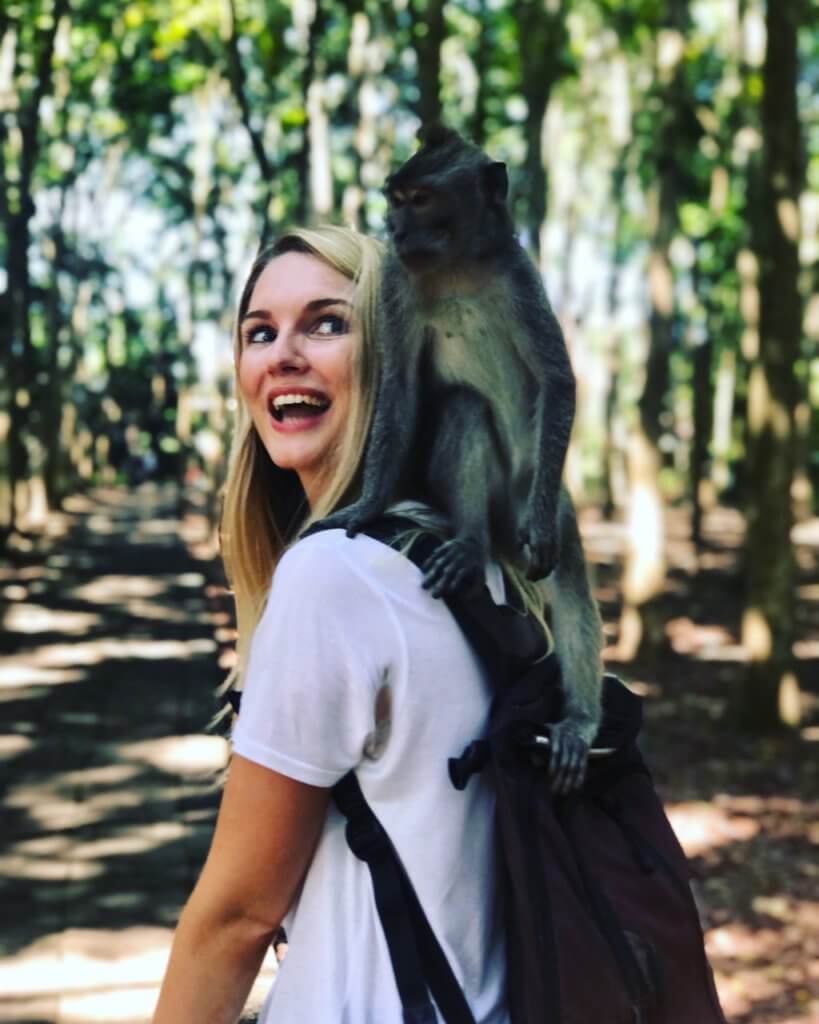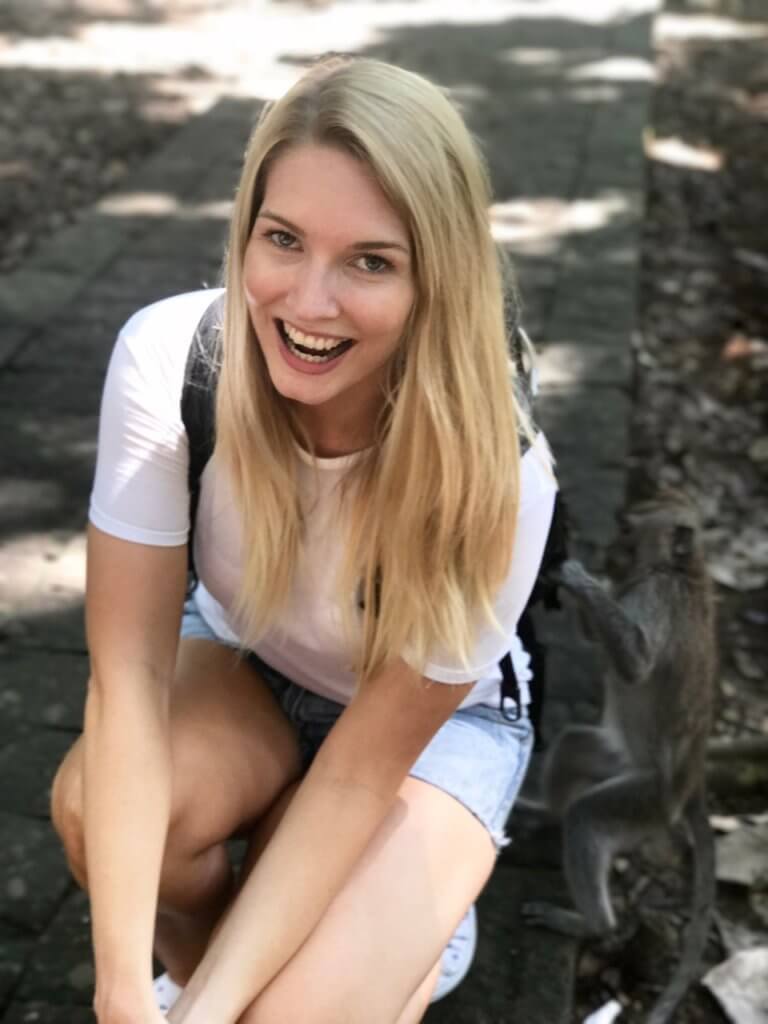 Little did they know I had already implemented a monkey-proofing strategy to keeping prying paws away but nonetheless I was very thankful for the photo opportunities such a moment provided.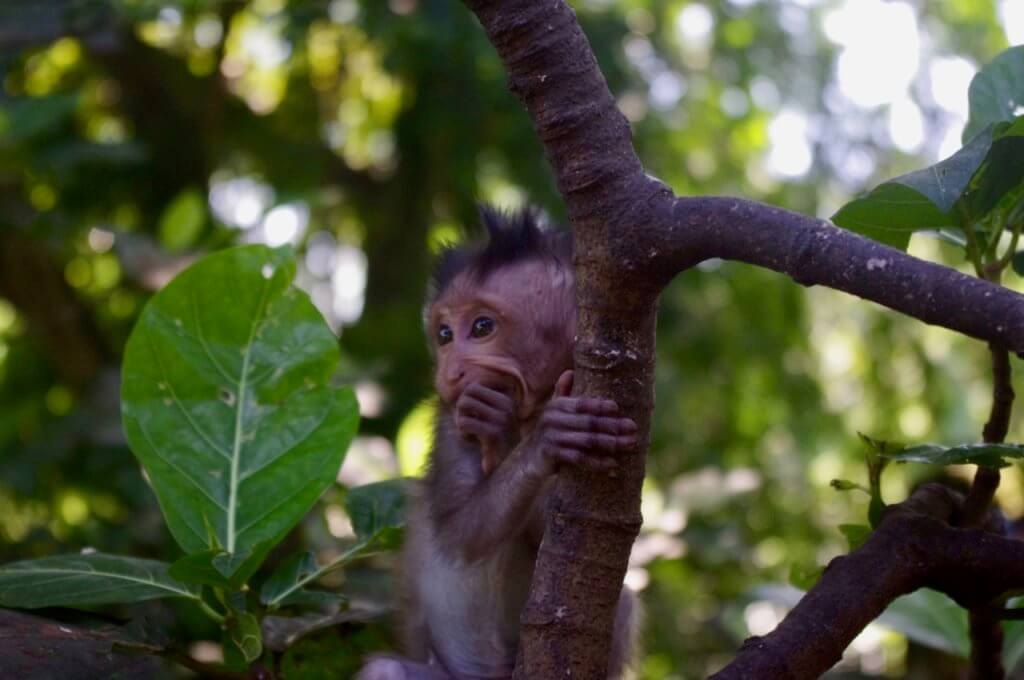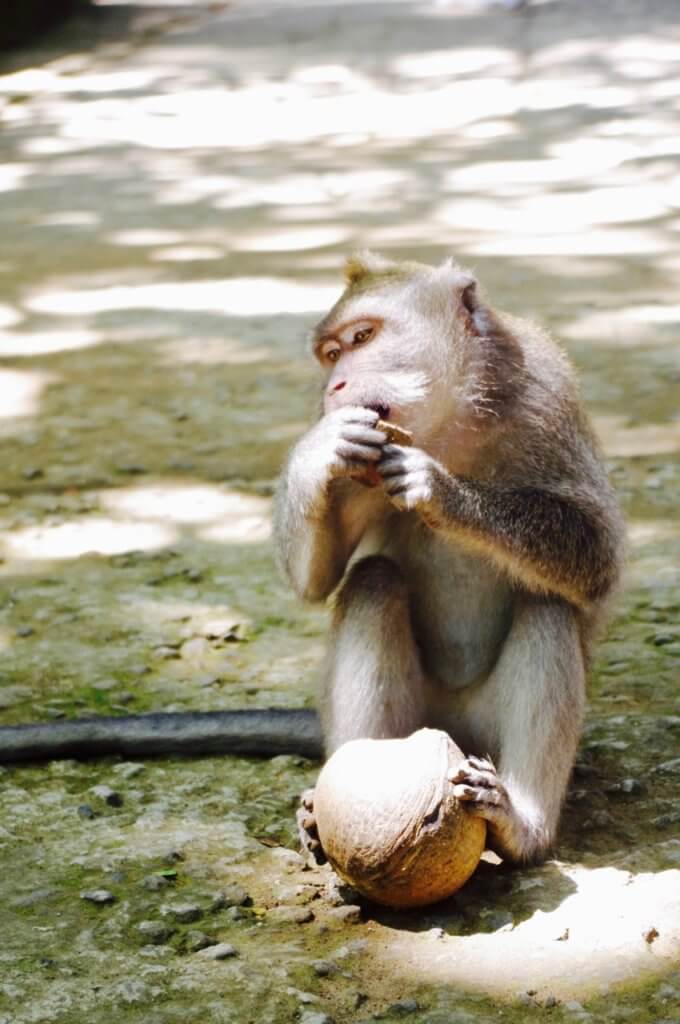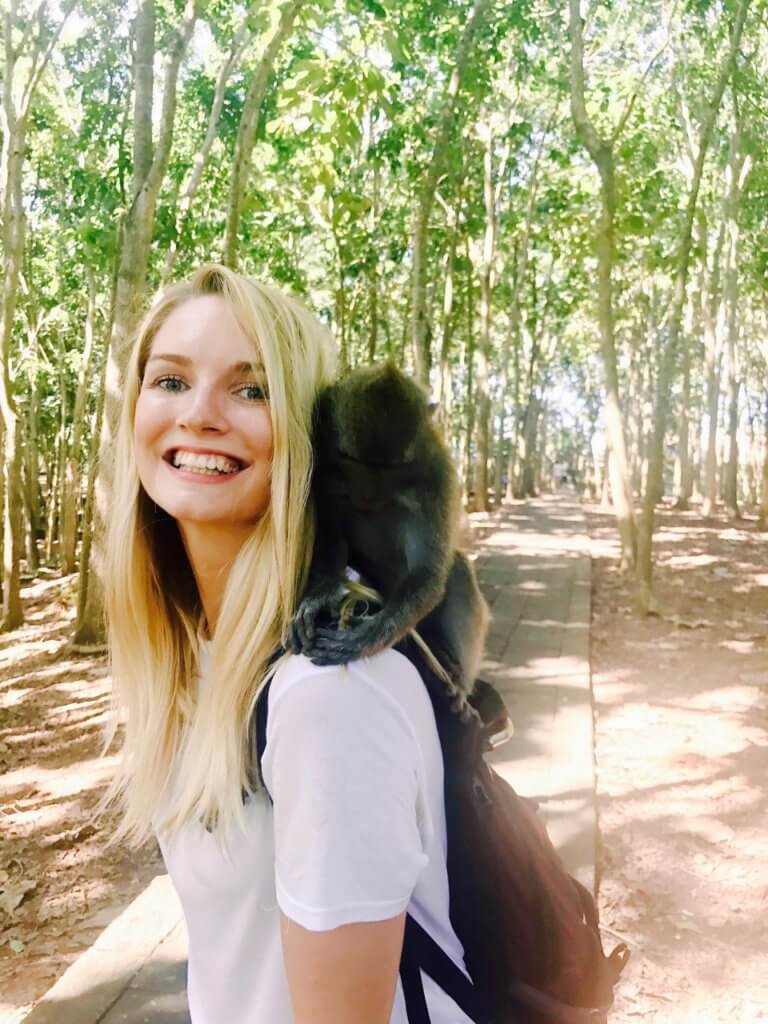 Our experience was a peaceful one but we did watch a monkey remove a woman's earring from her ear and proceed to carry it away to no doubt add to its ever-growing and fabulous jungle jewellery collection. We also saw a few people wrestle (no, really) for smartphone ownership after a selfie session got a bit too up close and personal. It's worth noting that, unsurprisingly, these monkeys are smart. Really smart. They know they can get a food bribe in return for sacrificing any kind of visitor possesion to their human staff and I'm pretty sure to them it's all just one big entertaining game. Keep electronics secure where possible and cling onto them when the photo is just too tempting to miss.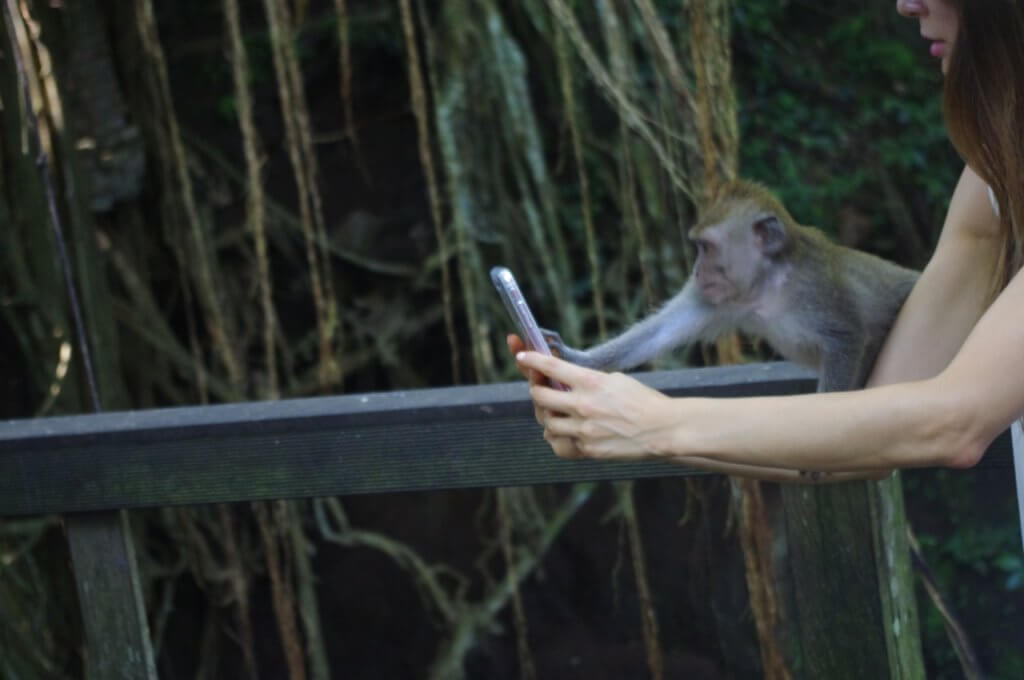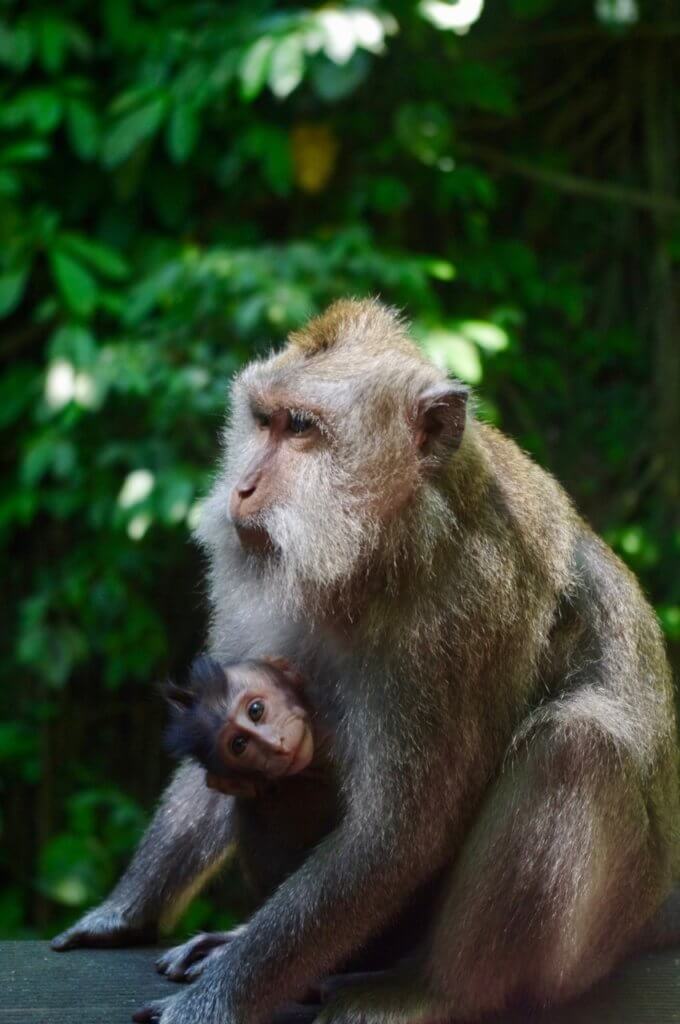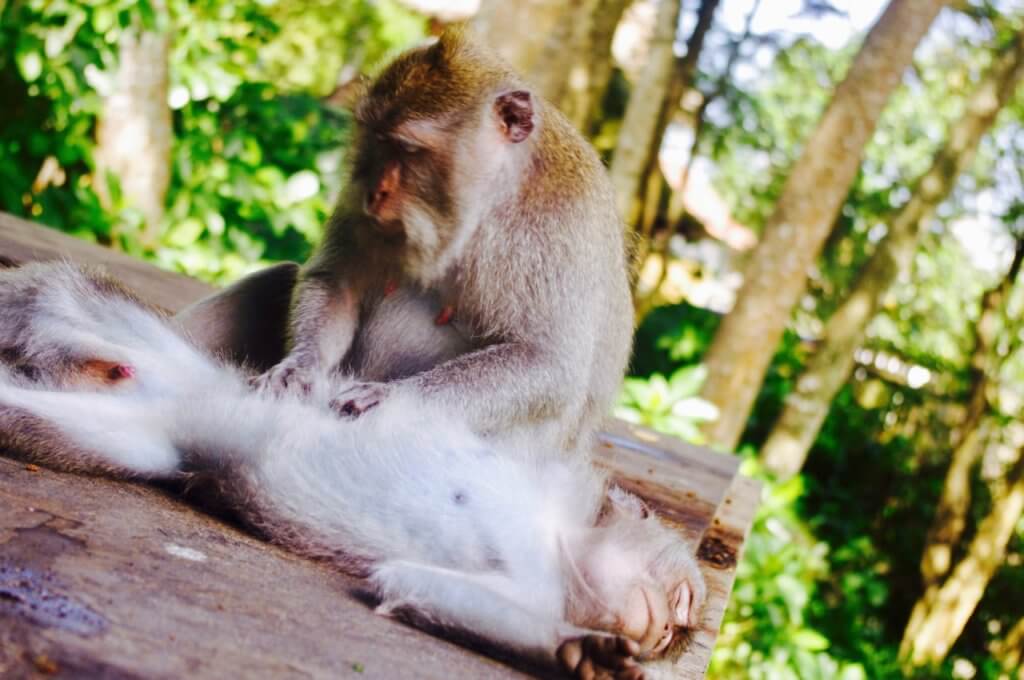 The trees in the Ubud Monkey Forest are spectacular and the river running along the forest floor below makes for a calming vista. There's an amphitheatre to explore as well as traditional temples to gaze at and with the monkeys being so amusing to observe, I really can't fault the £3 experience.
Pack a decent dose of common sense alongside a good (secure) camera and enjoy one of Ubud's most popular attractions. Respect the environment and in no time at all the King of the swingers will be thrilled to make you their Jungle VIP.