From the tranquil islands of the south to the tropical urban jungle of the north, Chiang Mai was our final stop in our journey around Thailand and again showed exactly how diverse a destination this sprawling country can be.
Another budget airline flight saw us land right in the centre of Chiang Mai. The airport is a mere ten minutes or so out of the city centre which makes it perfectly accessible and ideal for going from baggage collection to hotel check-in in record time. Getting a taxi was a straightforward enough affair. We filled in our details on a piece of paper and proceeded to be shuffled along by several people who we assumed to have authority of the minicab kind until our chosen chariot arrived.
Our home for three nights was Hostel By Bed; a budget option with some real star features and a true design infusion of Scandi minimalism and tropical chic. We had our own private room with ensuite for two nights before moving into a mixed dorm for our last. Good vibes aplenty were in abundance around Hostel by Bed with complimentary water readily available and an ample breakfast selection in the mornings. Coffee could be slowly sipped under the overhanging trees and the friendly staff were always on hand with excellent English and advice for anyone who needed it. I'd definitely recommend staying here. The facilities were great and the location ideal for exploration of the Old City and Nimman area.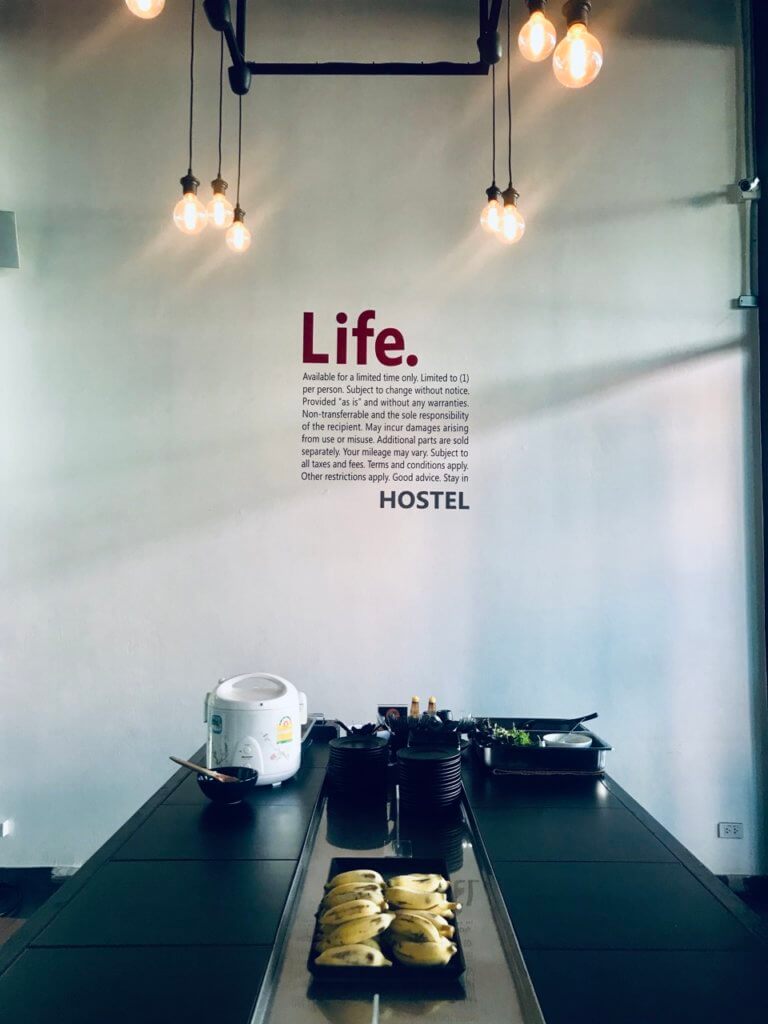 An extra bonus is that it's right next to a spa which we obviously couldn't pass up the chance to check out and the Fern Forest Cafe which is as every bit as chilled and tree-based as its name suggests.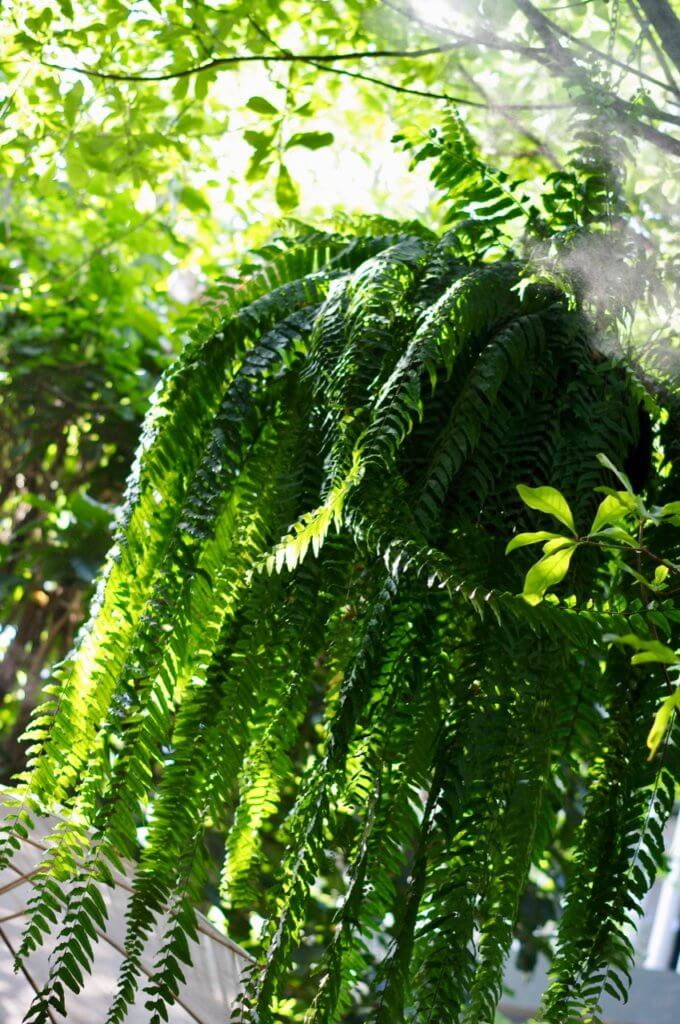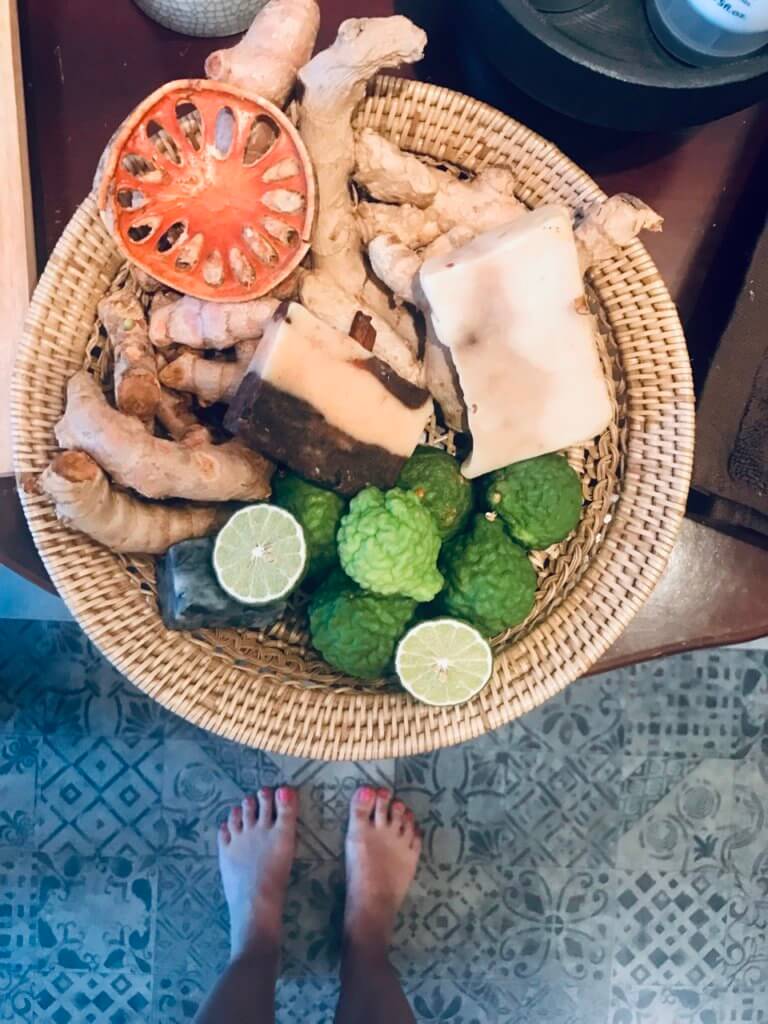 Having freshened up as best as humanly possible when you're contending with humidity of probably 100%, our first evening saw us head to the aesthetically pleasing and digital-nomad enticing Nimman area. Enjoyably, walking was actually a possibility here with only a medium-high risk of being run over at any given time. Cafes, bars, boutiques and more all spill out from the Nimmanahaeminda Road and the whole area makes for perfect exploration.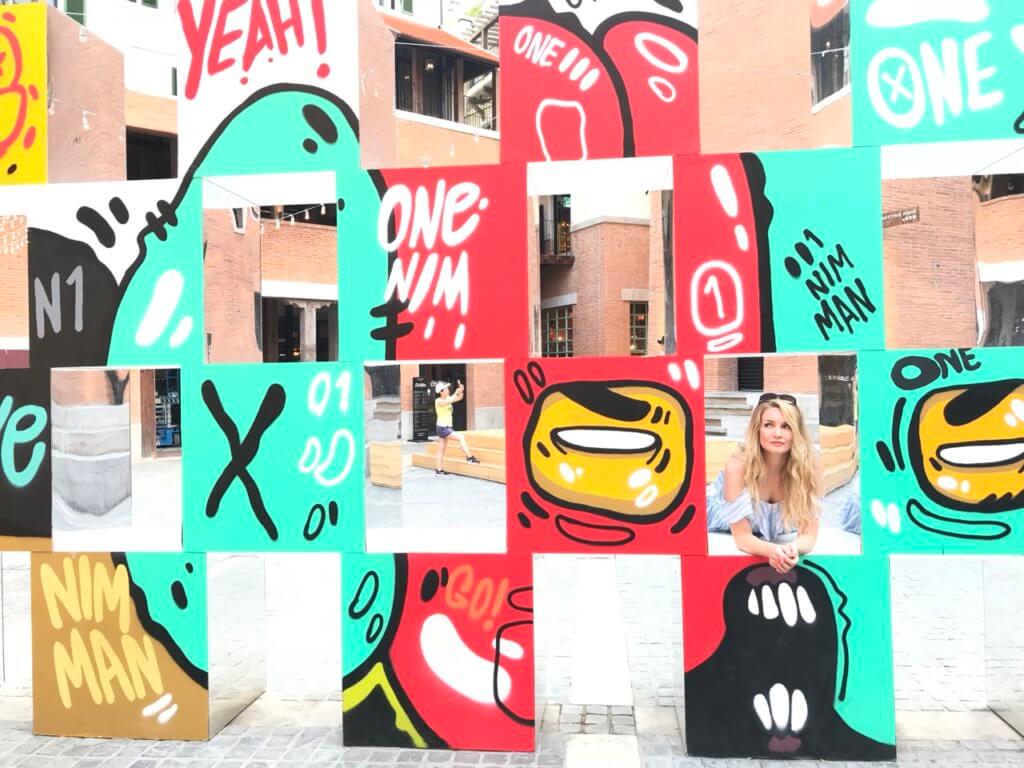 We went to the rooftop of the nearby Maya Mall for sunset although clouds soon scuppered any potential Kodak moments. Regardless, for such a great location with unbeatable panoramas (city to the left, mountains to the right, planes overhead), it was surprisingly quiet. We had Myst bar to ourselves where we enjoyed some creative cocktails that frothed and foamed when poured yet pleasingly still resembled an edible beverage. My grape-based concoction was a definite highlight here.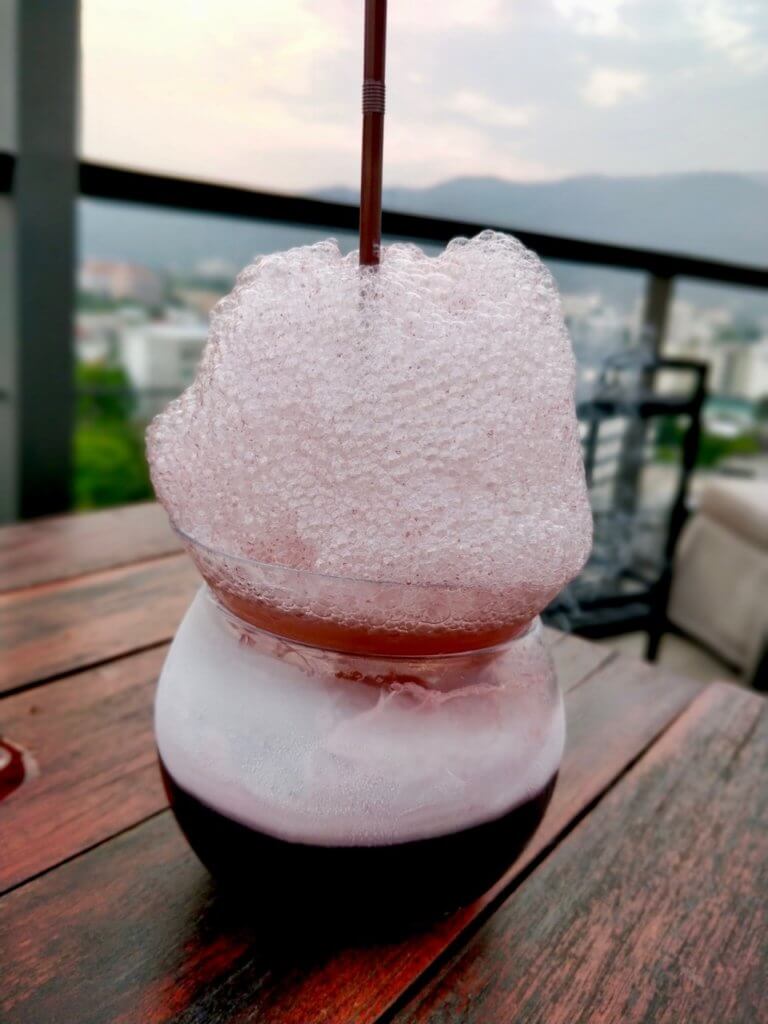 Our favourite discovery of the Nimman district was Rustic and Blue. Come for the decor, stay for the perfectly prepared food. Yes, style and substance is alive and well in this slice of Chiang Mai gastronomic life; they may have enticed me in with their on-trend neon but I'm still dreaming of the vegan nachos (and that's saying something considering we all know how behind I am on these blogs). Honourable mentions also go to the Beer and Cheddar soup for combining all the important food groups into one delicious dish and the burgers which were positively bursting with goodness. Their food is fresh, local and seasonal and their ethos centres around the art of social dining and the positive effects it can have when done right. I wish I could pick up Rustic and Blue and place it into London because I would so, so happily while away my days there.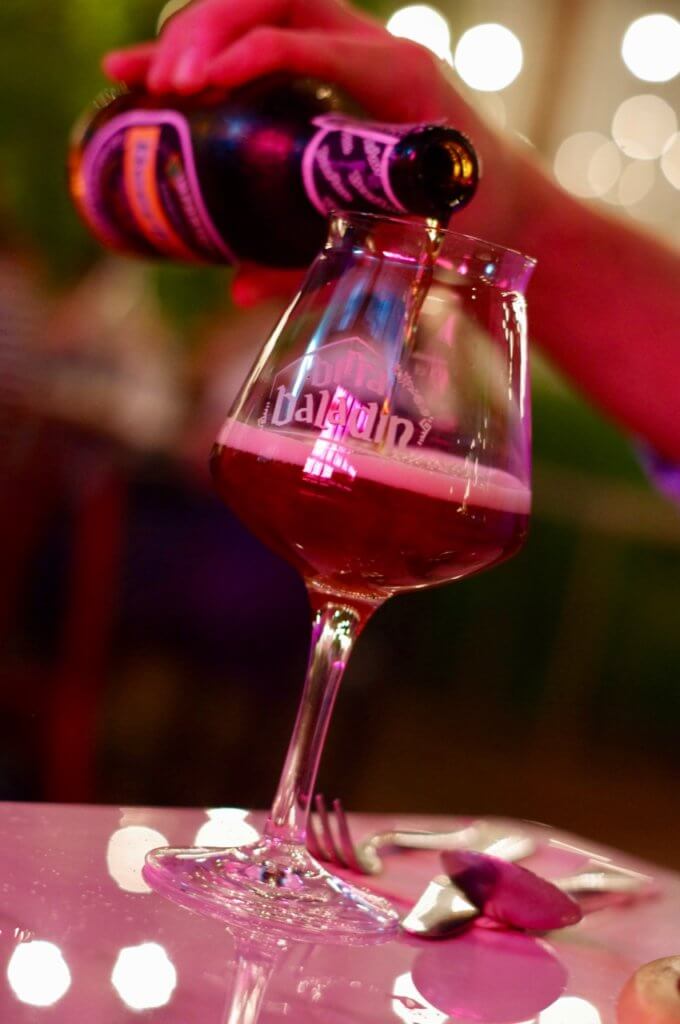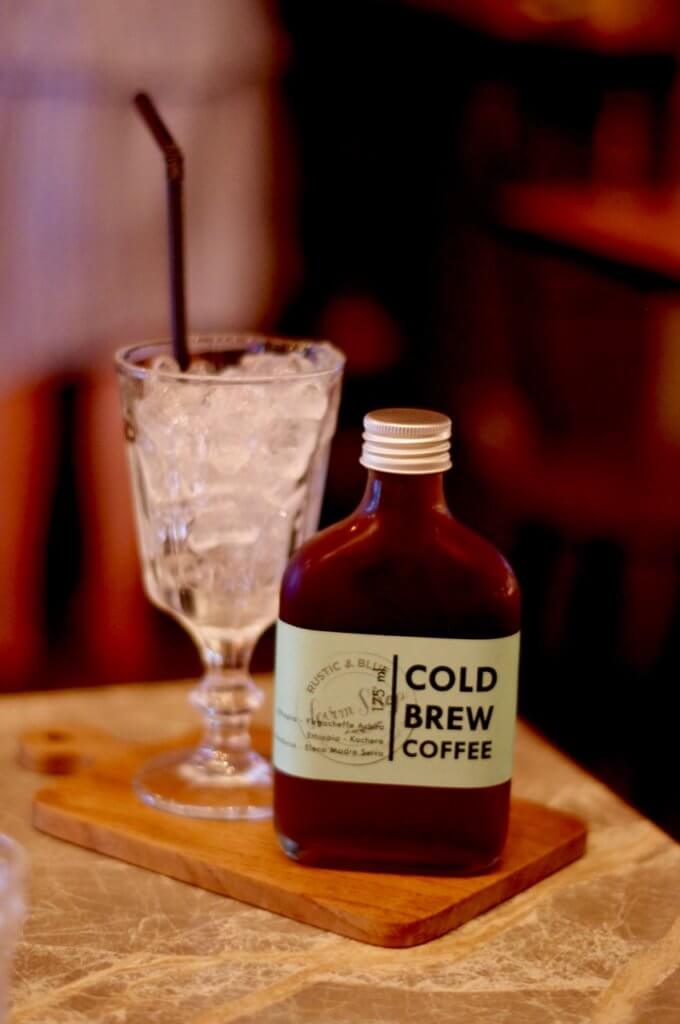 Another absolutely fantastic find (said as if she didn't spend hours meticulously researching eateries) was Tikky Cafe which we stopped at for lunch after a day of Old City exploration. Bright, colourful and positively buzzing with atmosphere, I adored everything about this relaxed hideaway. Traditional Thai food exploding with scent and saturation. We ordered several dishes between us and none of them disappointed. Curry and papaya salad is something I could very happily devour daily.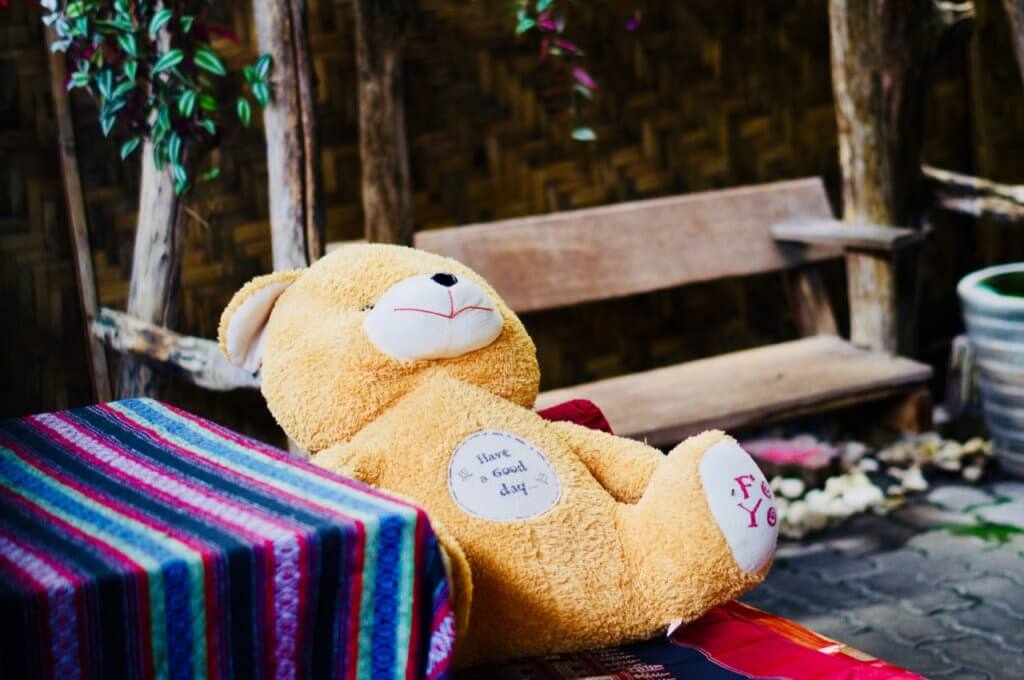 We are The Worst at proclaiming we'll see the nightlife wherever we go and then exhausting ourselves throughout the day and not making it out again post 9 pm. We didn't do too badly in Chiang Mai though and got to sample several places for after-hours wining and dining. Beer Lab was buzzy and atmospheric with an unsurprisingly large beer menu. Recommend coconut beer. Everything is better with coconuts. Mango Tango definitely isn't a bar but deserves a shoutout for late night mango ice cream and a name that will delight all fellow Babar fans. There are plenty of Old City bars designed for falling into to escape the night market crowds. I refused to leave Thailand without consuming one (small) bucket of cocktail to really cement my two-week gap year agenda and luckily there were also plenty of places willing to provide. Lacking in crowds (off-season pros/cons depending on your stance on, well, people) but overflowing with the pick of the tables/floor space.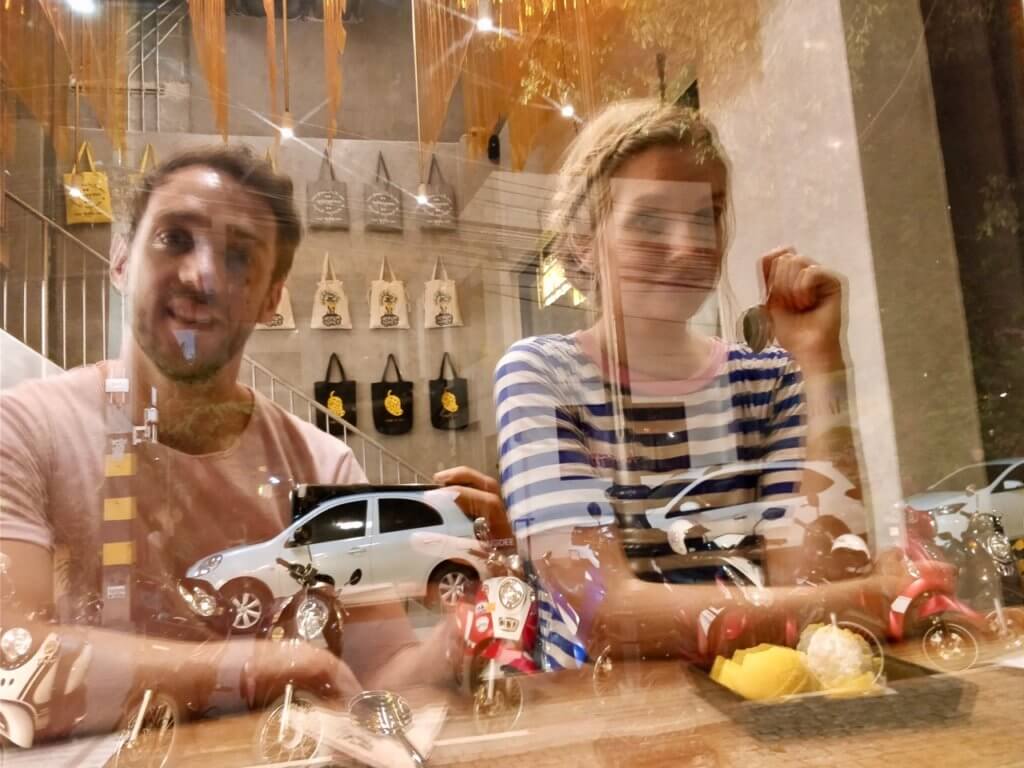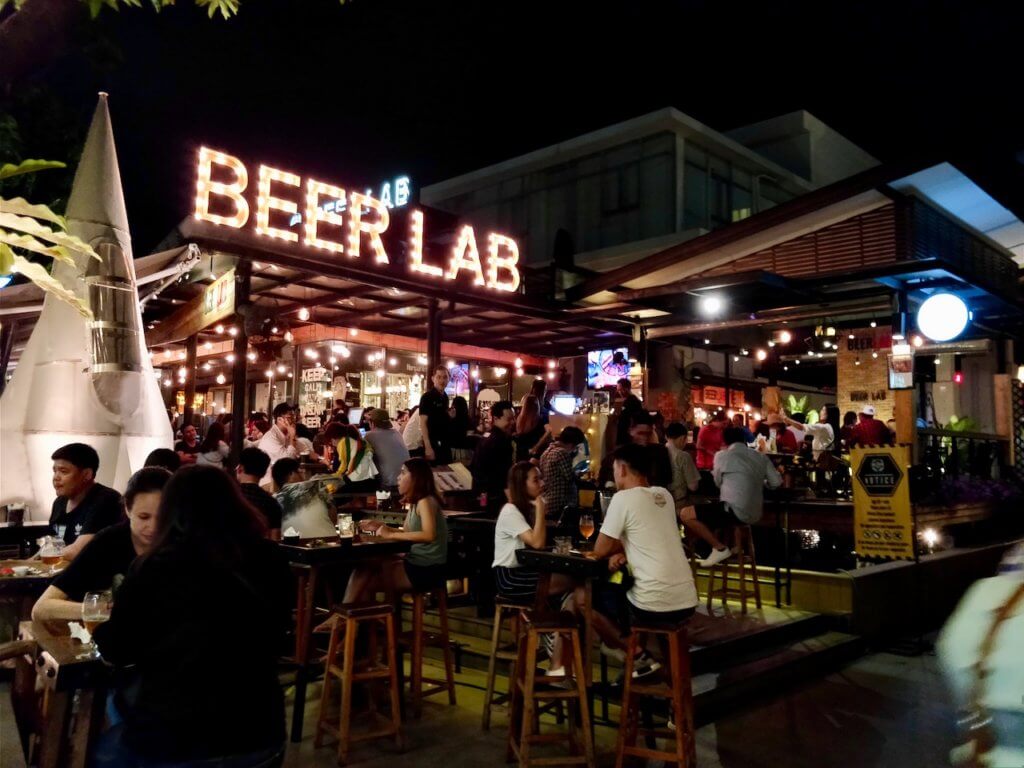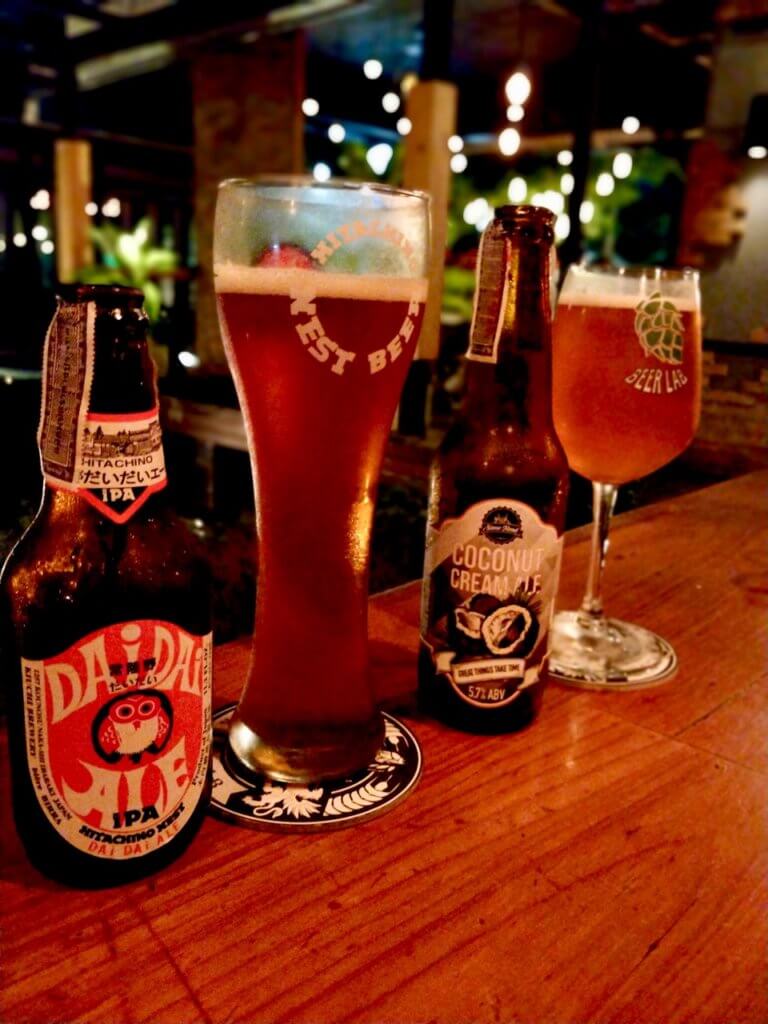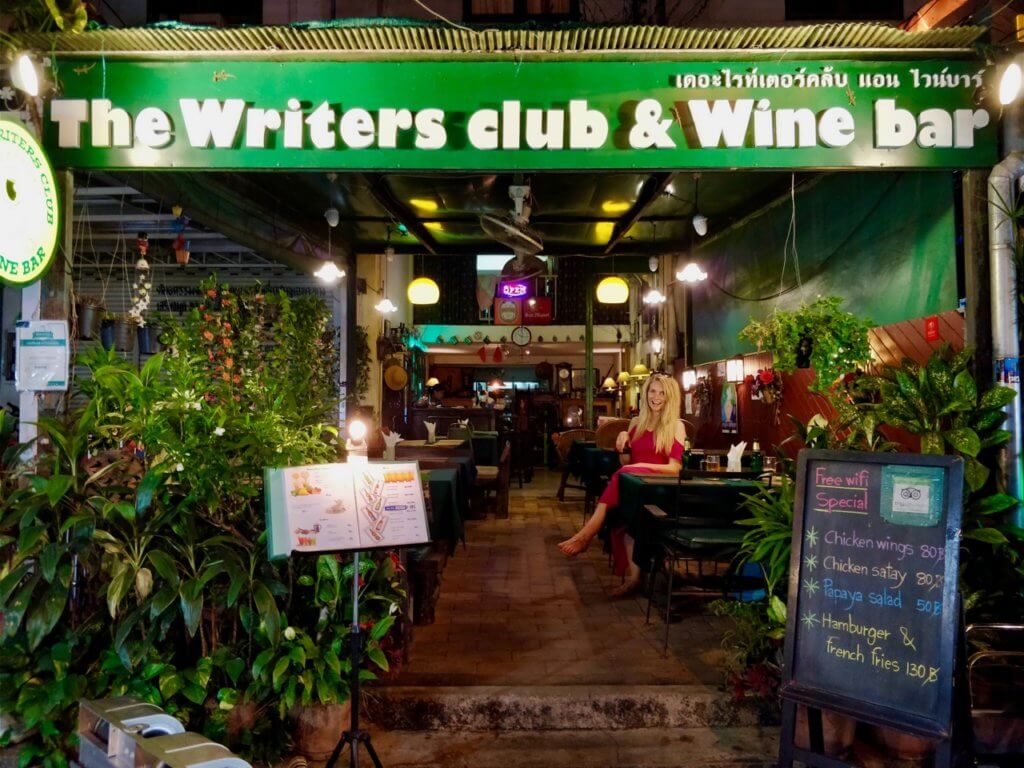 One of the main focal points of Chiang Mai is its Old City and all the history that lies within the ancient walls. Temples are varied and plentiful, each with differing designs and details. There are over 300 on offer so it's definitely worth starring a few to visit before setting out to explore. Wat Chedi Luang was my favourite and is home to iconic stonework and statues set amidst yellow blossom. The original structure was actually damaged during an earthquake in 1545 and now the chedi's height is reduced to nearly half of its original size. Nonetheless, it's still mightily impressive to me.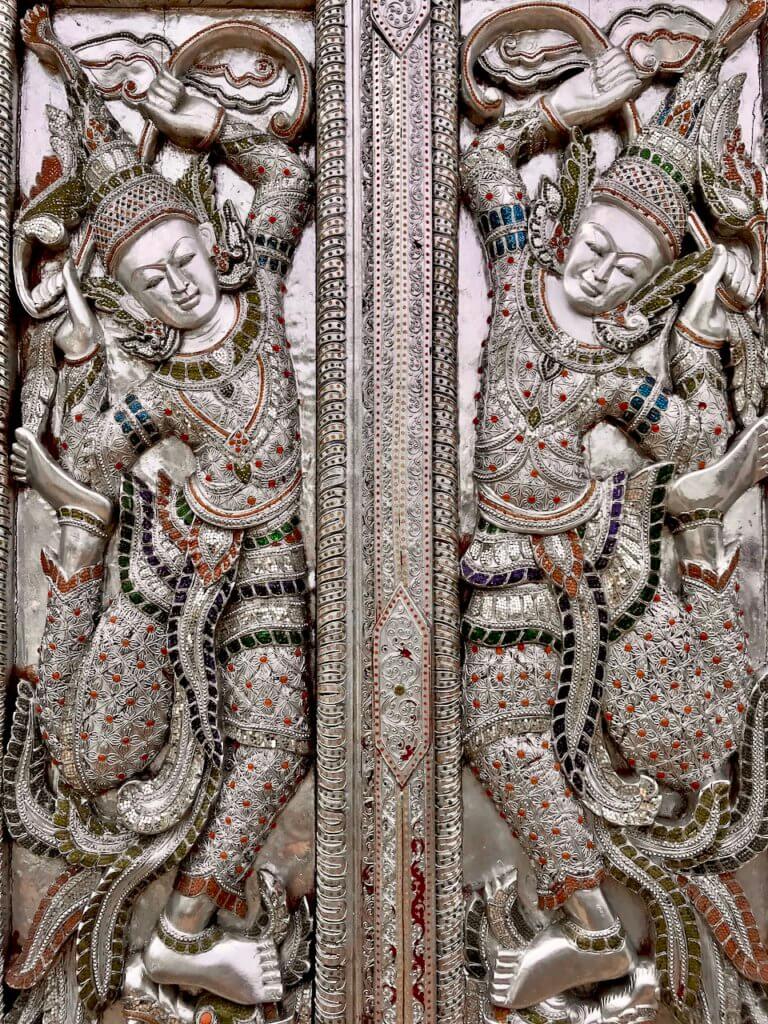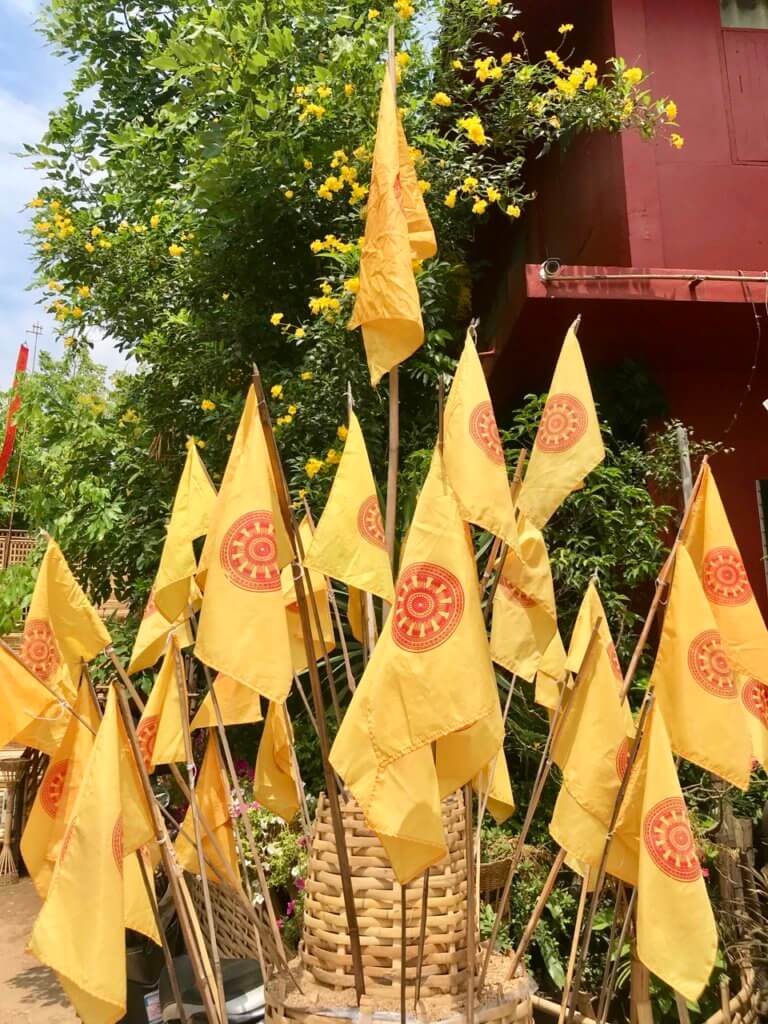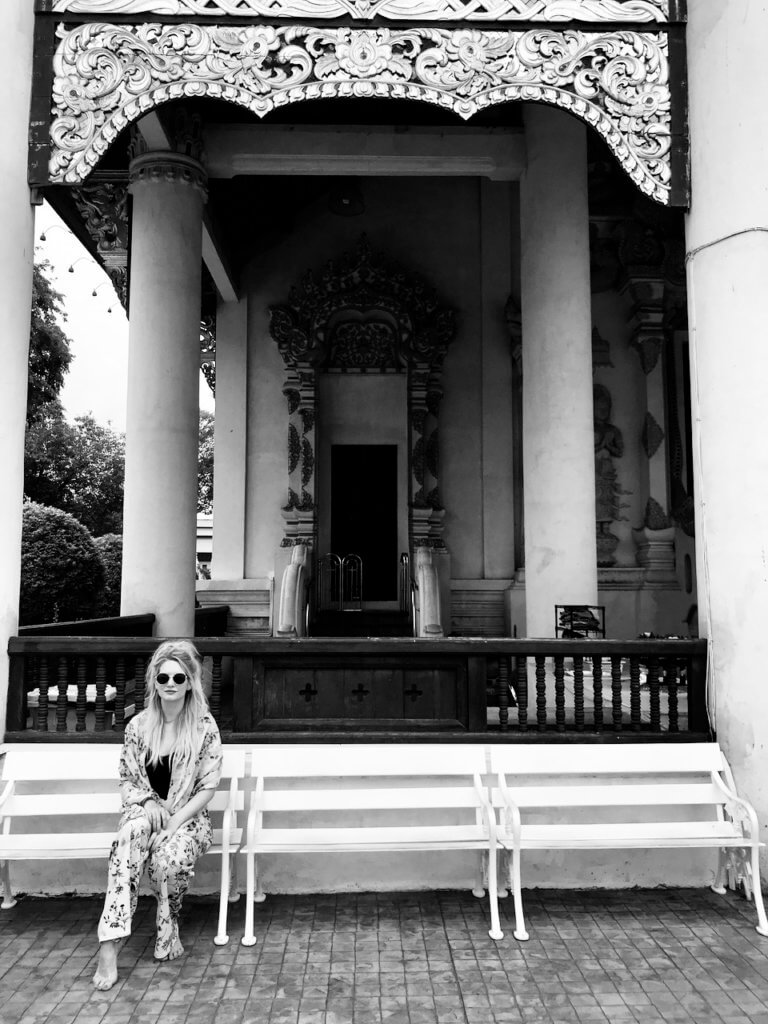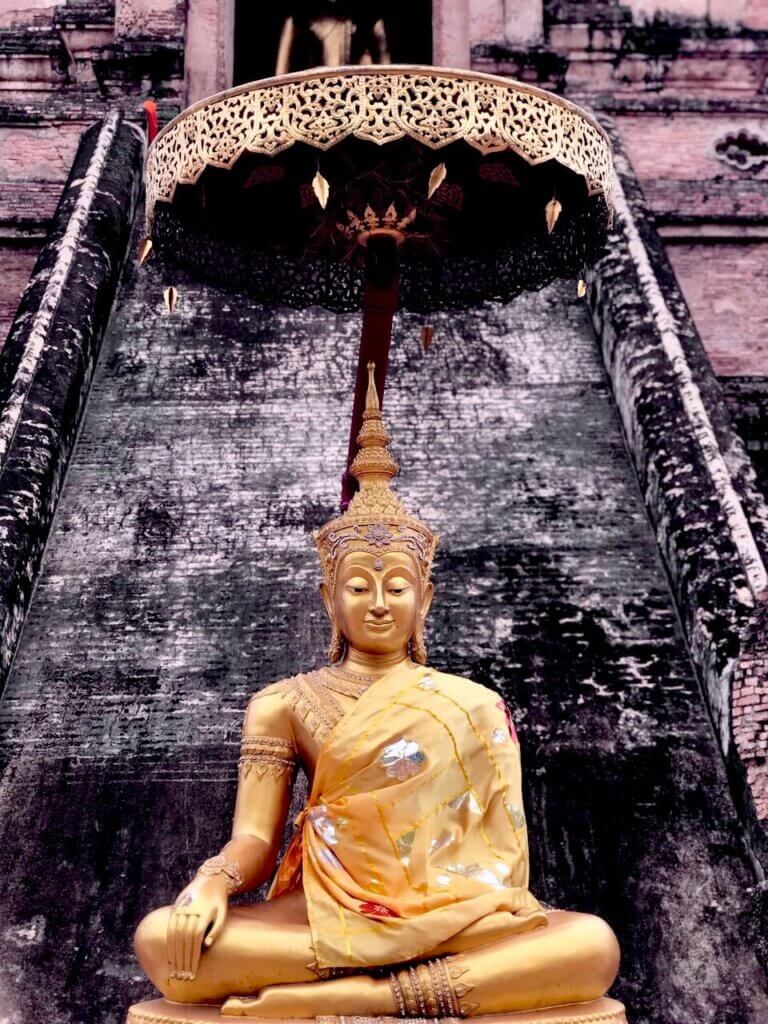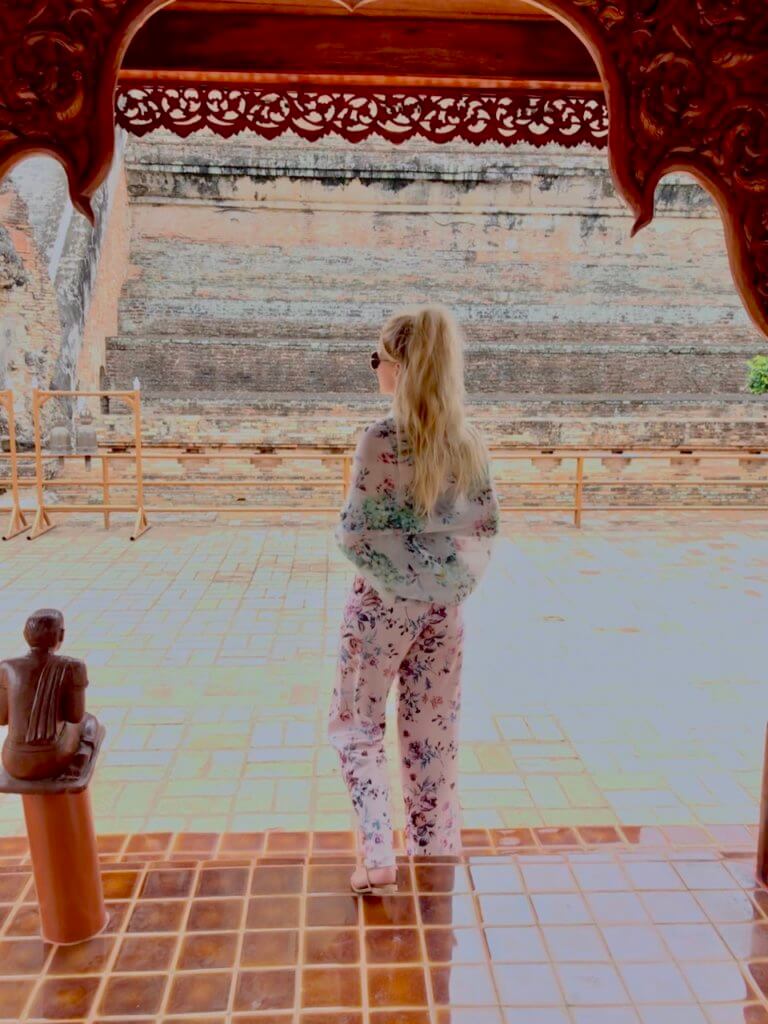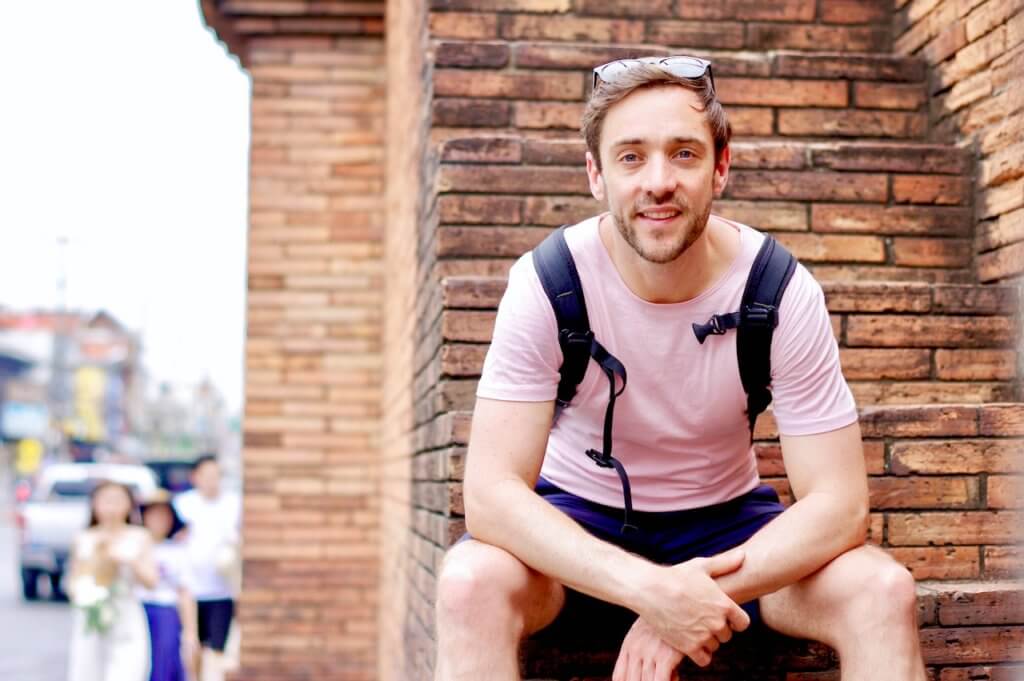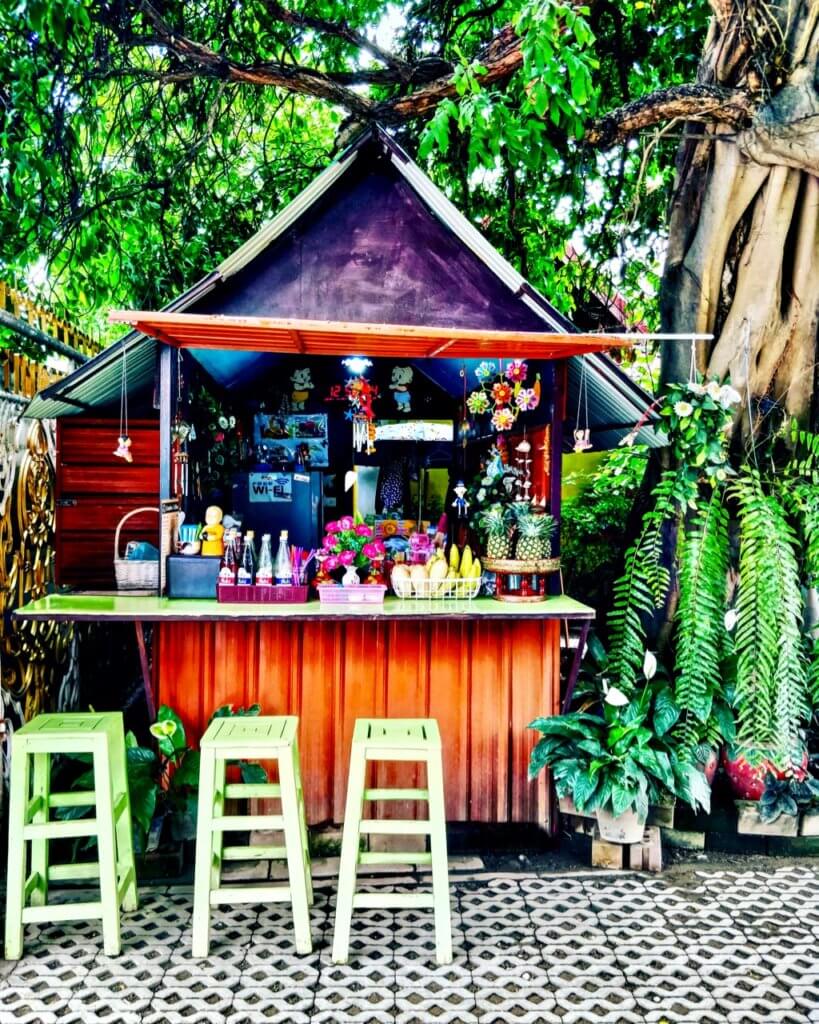 The walking street is one of Chiang Mai's must-see market attractions, if for no reason but the sheer scale of it. There are the usual touristy stalls but interspersed with those are some really great offerings from local makers. We also really enjoyed the night market near the university which felt somewhat more authentic and was brimming with fashion and the occasional furry accessory adorning the stalls.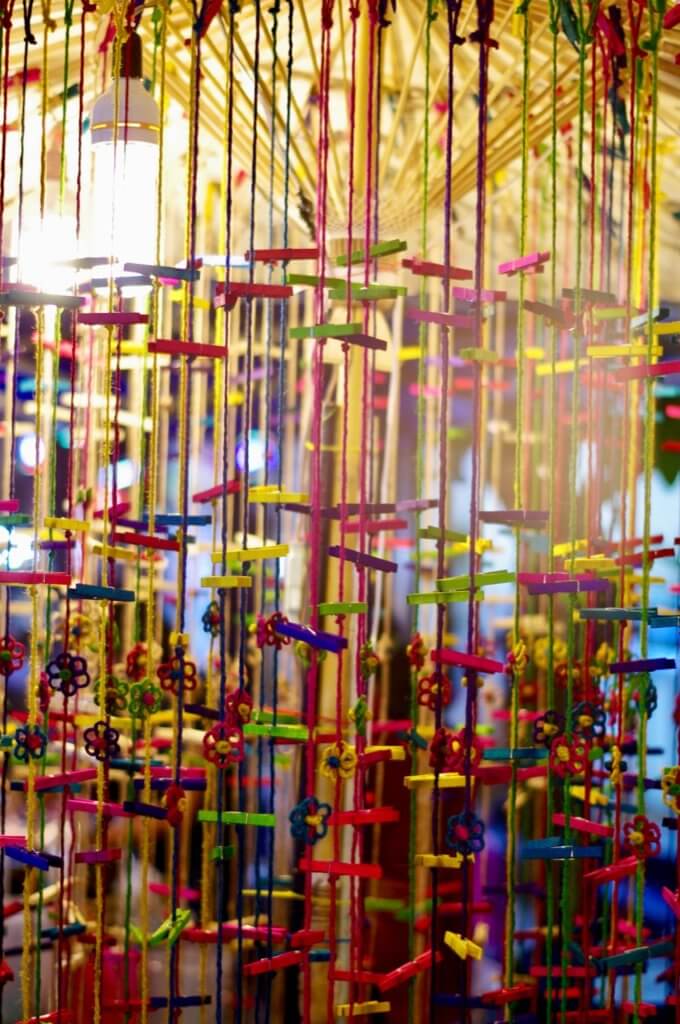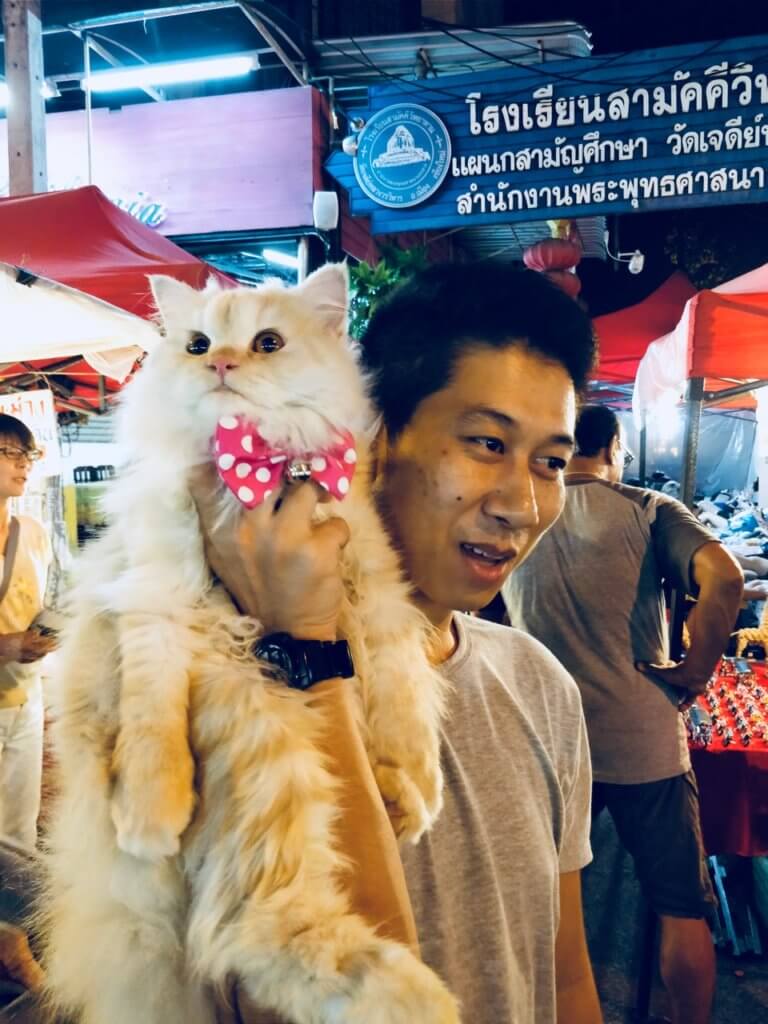 Thai food has long been some of my favourite food and so obviously we weren't leaving without picking up a few tricks of the trade. We spent a day at the Thai Farm Cooking School where our guide Gift schooled us in sourcing ingredients from a local market as well as utilising the produce grown on the farm itself. We admired galangal and Thai limes in their natural environment and learned all about the best way to cook rice (which is in a cooker, FYI). There were about ten of us in the group and we each created our own menu of dishes with all dietary requirements being catered for. My main takeaways from the day were that folding Spring Rolls is harder than it looks, there are more varieties of Basil than I ever knew existed and there probably isn't much better in life than fresh Thai soup and curry served al fresco under the jungle trees.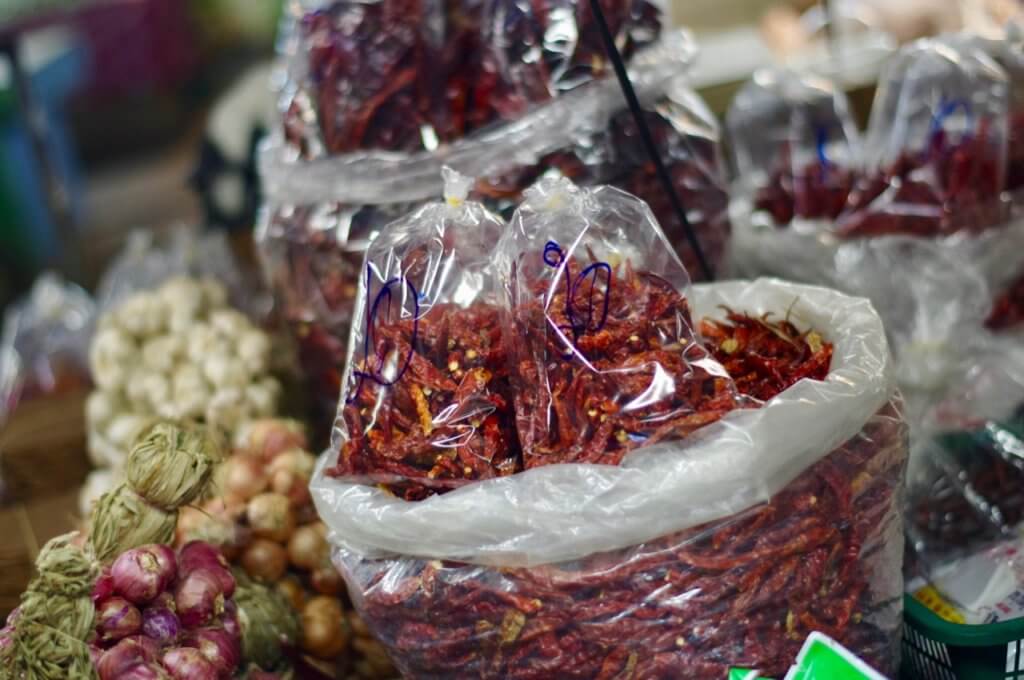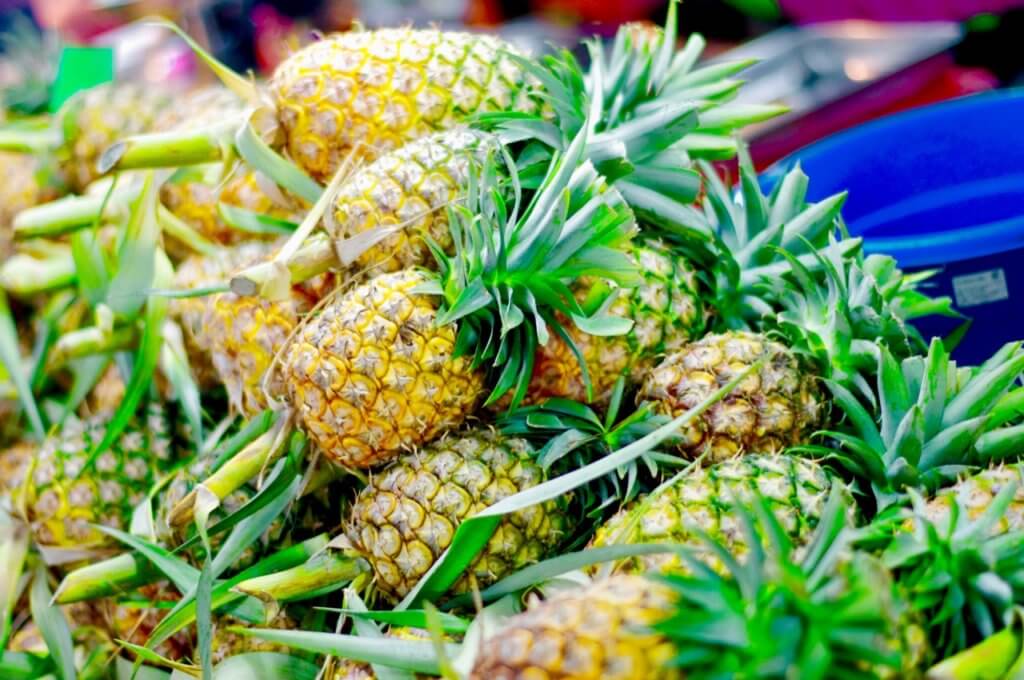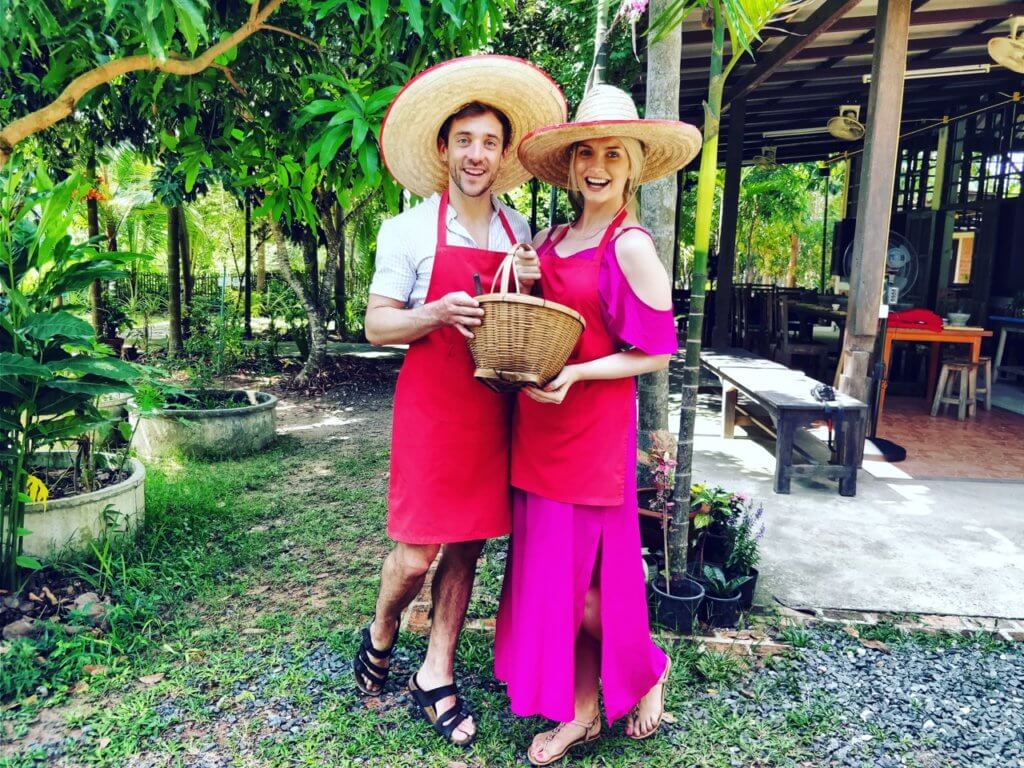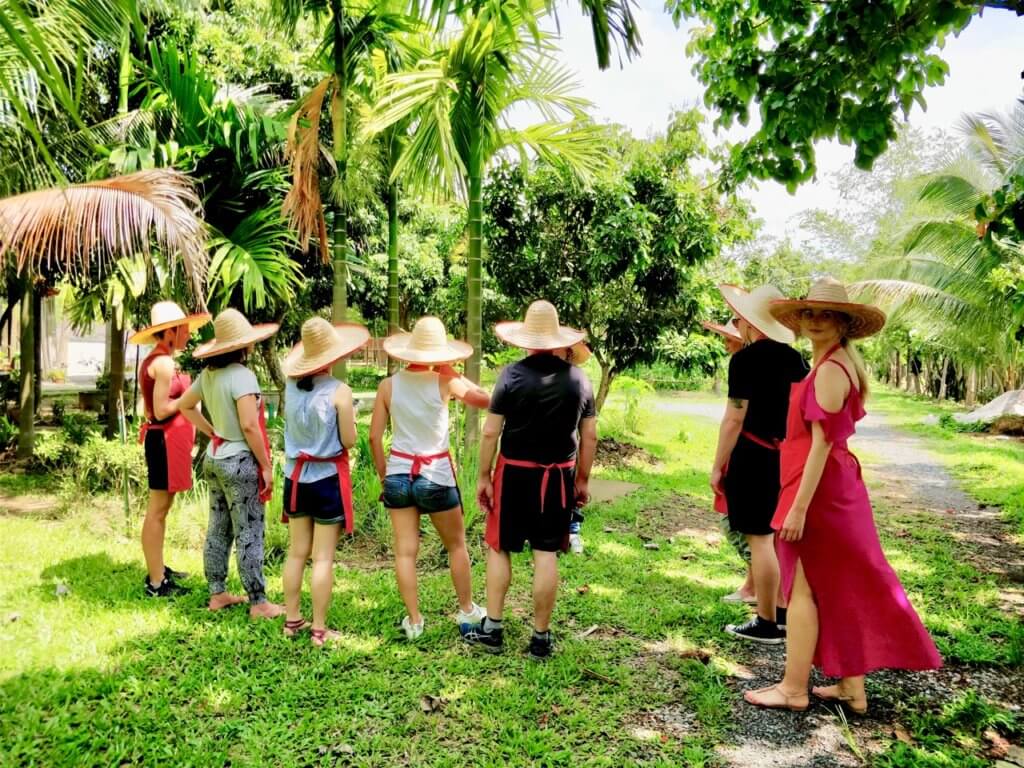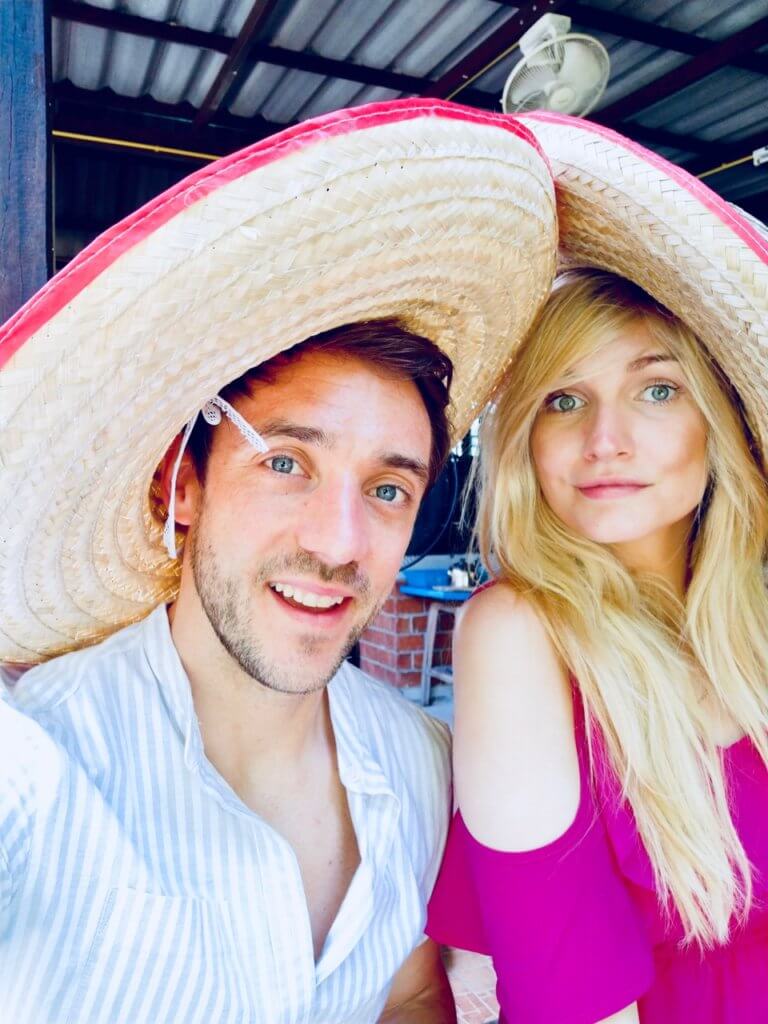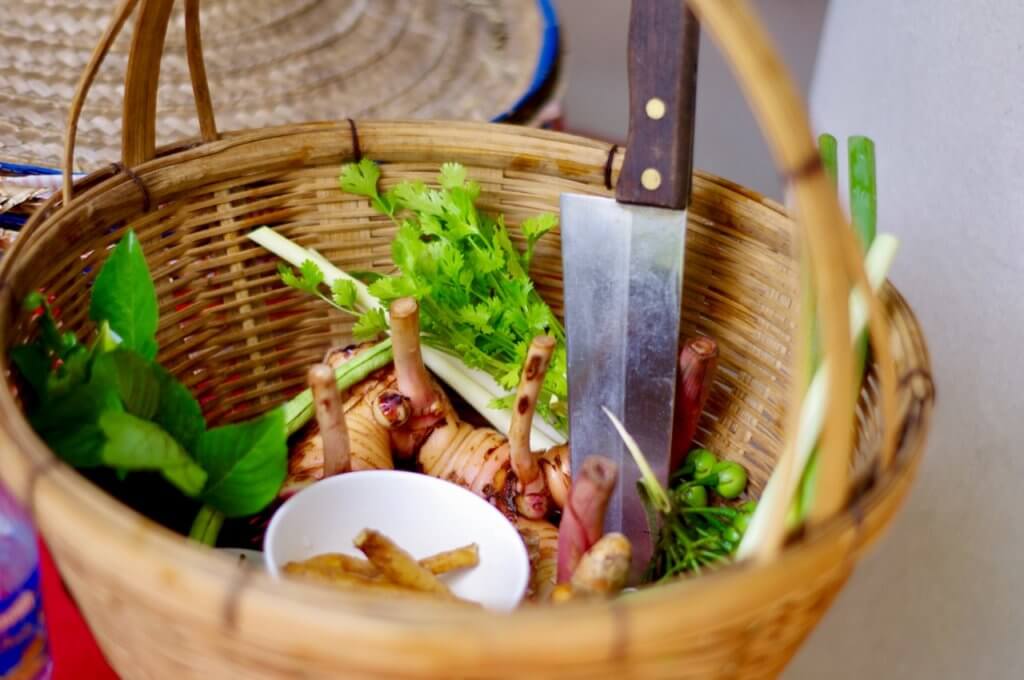 Our day with Thai Farm Cooking School was a wonderful way to see some of the Thai countryside whilst learning a few new skills along the way, I'd definitely recommend it. I'd also heartily recommend picking up some of the pre-packaged pastes from the market that's part of the day's itinerary. We must have come home with about 20 (they make ideal gifts) and they were the best cooking pastes we've ever used. I miss them.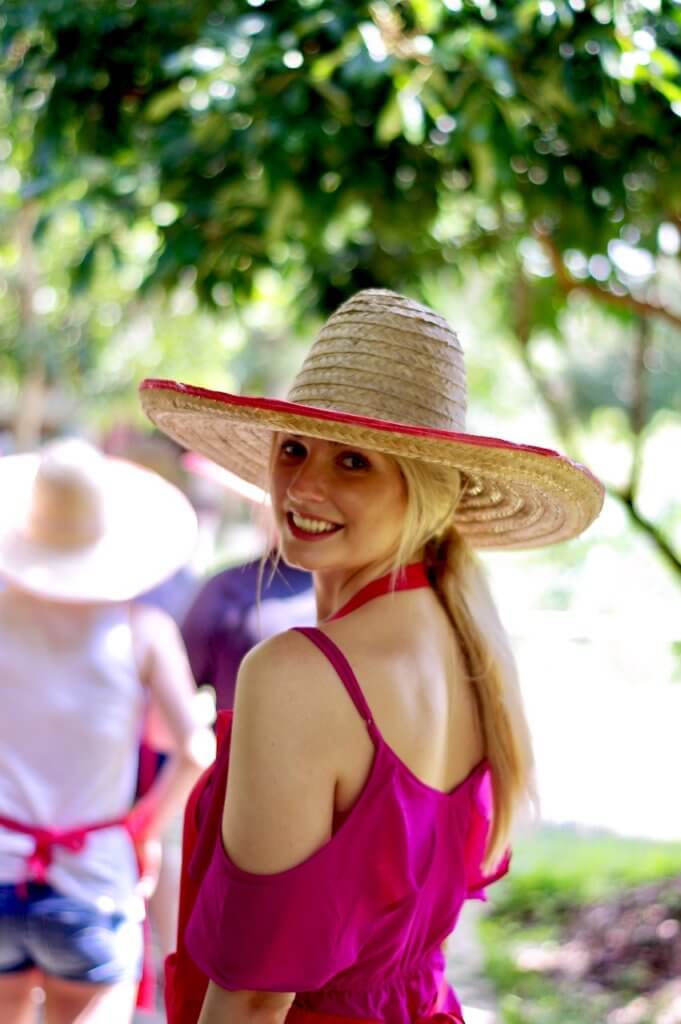 Chiang Mai was one of my Thailand highlights and I'm so glad we got to experience some of its tropical, rustic charm. A mixture of mountains and manageable metropolis perfectly combine to create a truly unique city vibe. With plenty of warm days and an abundance of cool hangouts, it's easy to see how the popularity of this forward-thinking city steeped in history is ever increasing.