Getting engaged last spring was one of the most exciting times of my life. That blissful bubble of the first few months is full of feelings you want to bottle (and then proceed to bathe in 7ish months later when you're drowning in RSVPs, or lack thereof, and suddenly realising the appeal of elopements). After getting engaged in Vietnam we knew we wanted to throw a party to celebrate. I really wanted to utilise the Great British Heatwave of 2018 and throw a summer engagement party for family and friends that was relaxed yet memorable whilst being affordable and meaningful at the same time. Easy, you might think, until you start to look at venue hire in London. I actually laugh at this now, a year later, when the atrocious world of wedding induced price hikes has fully taken its toll and there is no longer a figure in the world that can shock me (I think I peaked at a balloon quote for £1000 and it's all been downhill since). After some research and a display of sheer optimism, we committed to throwing our party at local Greenwich Park; one of our absolute favourite London places. Turns out, you can hire the Cricket Pavilion and Rangers Field which, size wise, was completely excessive for what we needed but it did come with kitchen and bathroom facilities for a mere £125. A steal, if you ask me. Plus a picture-perfect location to create the summer engagement party we had been dreaming up if ever there was one.
We knew the emphasis of the party would be on introducing and reacquainting friends and family and so the perfect accompaniment to such an affair would be plenty of social, sharing food. We made everything in advance ourselves; that supermarket trip was quite the Aldi checkout experience. The days before our tiny kitchen served us well in creating an array of salads, snacks, salads and sweet treats as well as our very own What Nice Spice – our own hot sauce blend. We knew we wanted to thank people for coming in our own, weird way and so the Alpaca decorated sauce was born and joined in gift bags with Alpaca highlighters. The only person who loves dragging out a theme more than me is the creative director of Tiger. 2018 was truly the year of the Alpaca.
I wanted the overall theme (used in the loosest possible way here) to be a bit of a bohemian garden party. We created low tables from pallets and sourced an array of soft furnishings from Ikea and eBay. PSA that Ikea sells this black and white rug for £15 and it was ideal for an outdoor base. We created a tipi purely because we could out of a bedsheet and some wooden poles and strung bunting, festoon lights and photos between the trees to cage us in/look visually satisfying.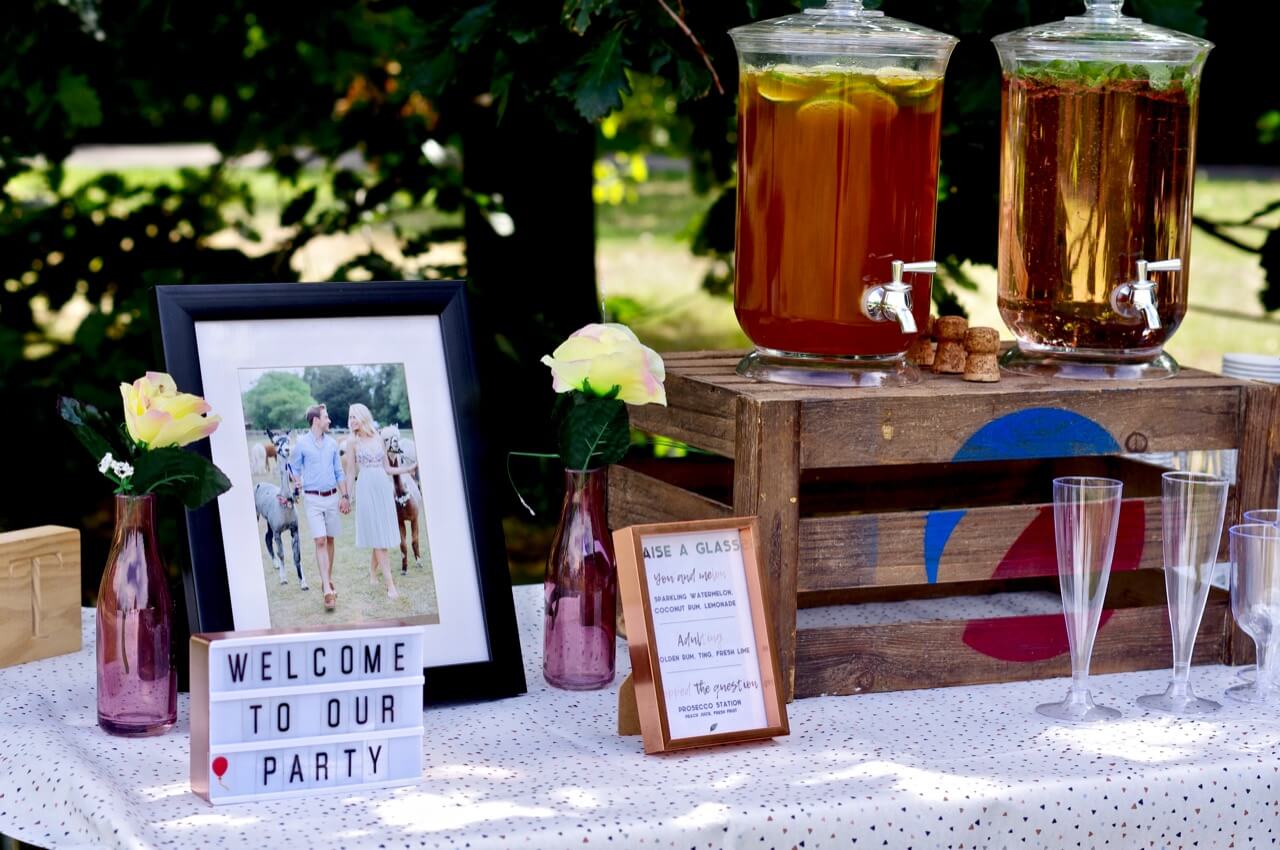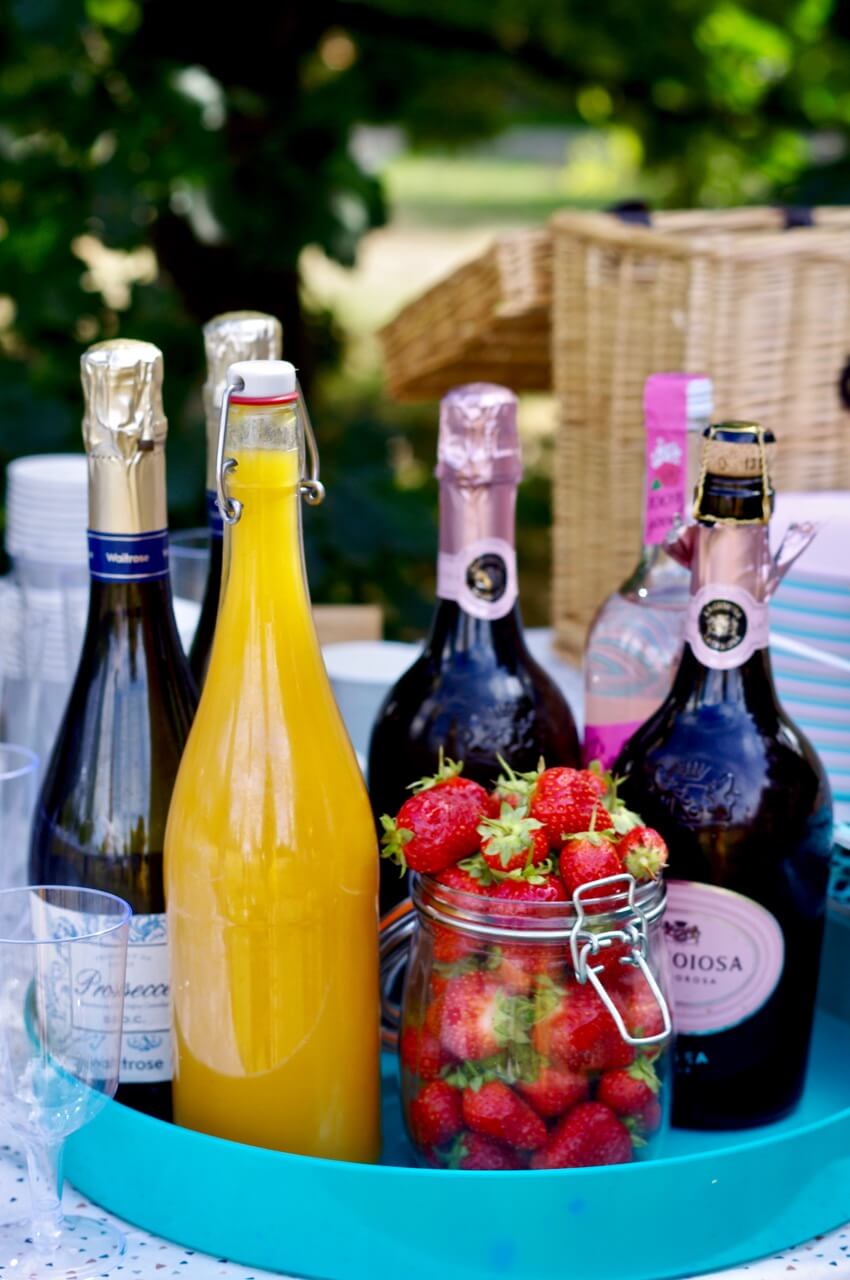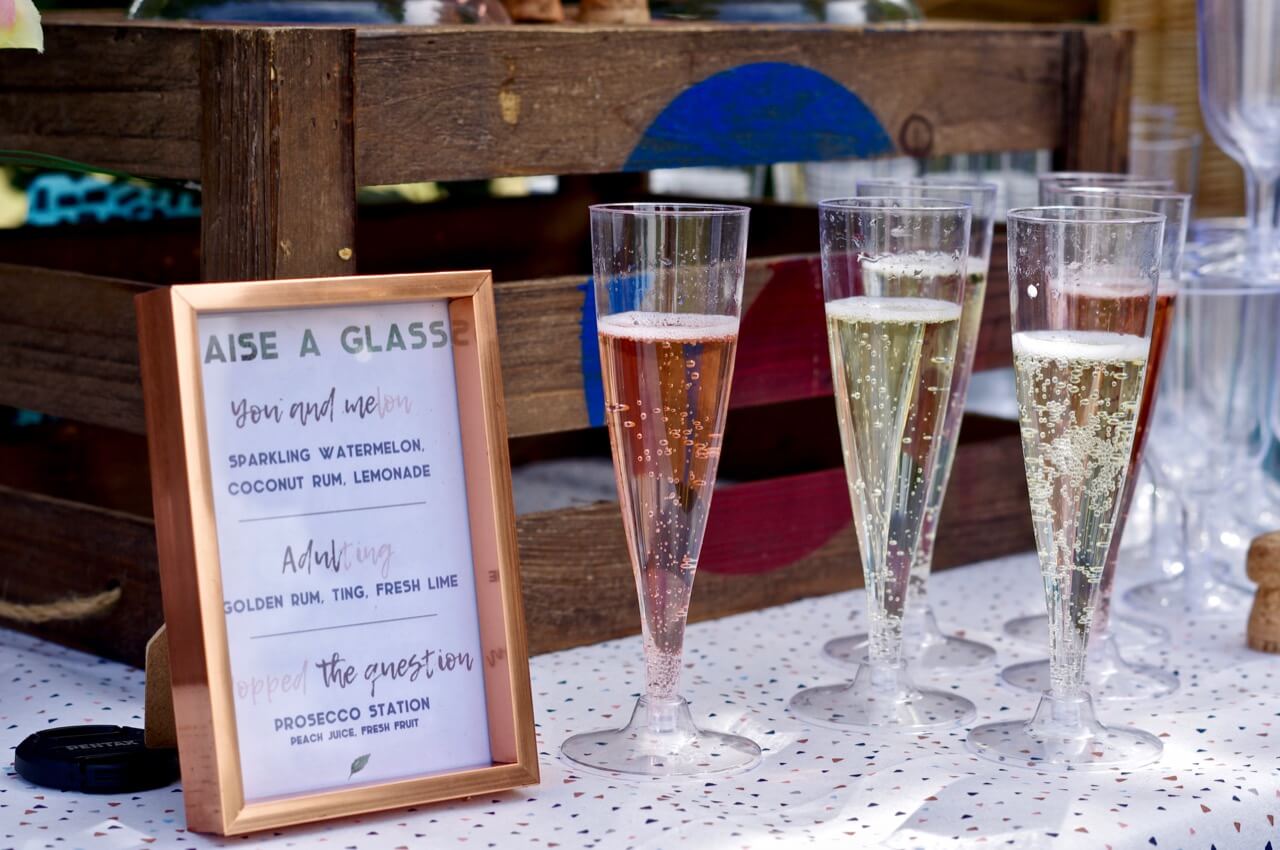 The sharing boards were inspired by many an Australian Instagram account that perfectly paints pictures of summer nights spent al fresco wrapped in aesthetic blankets, grazing on fresh fruit, surrounded by fairy lights. That, but make it British. We stocked up on plenty of fresh produce and savoury accompaniments and my parents provided some incredible local cheese. The fruit was one big wasp-fest but it really did look beautiful and we froze whatever didn't get eaten to use in future smoothie bowls/gin-based beverages. I was so happy with the finished product and the platters definitely acted as the centrepiece I had wanted them to be.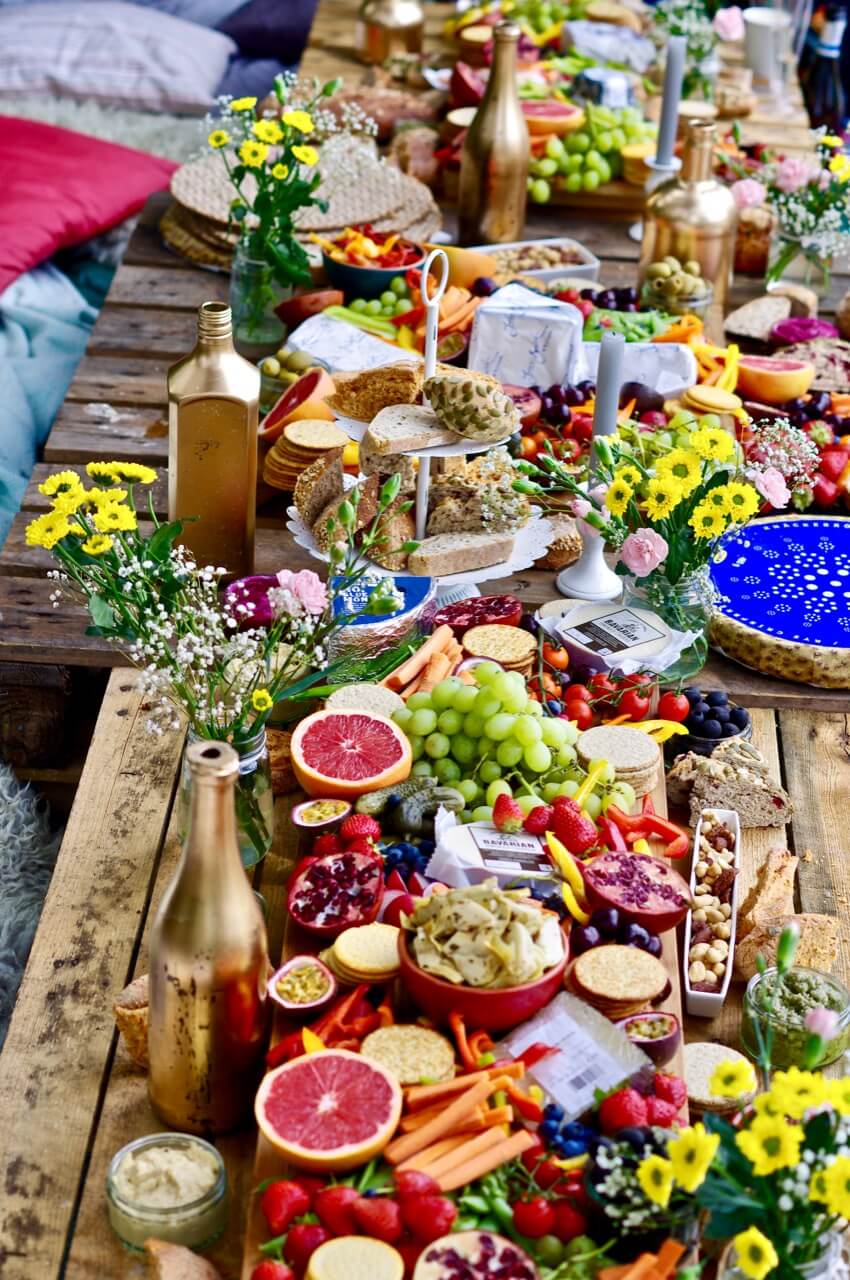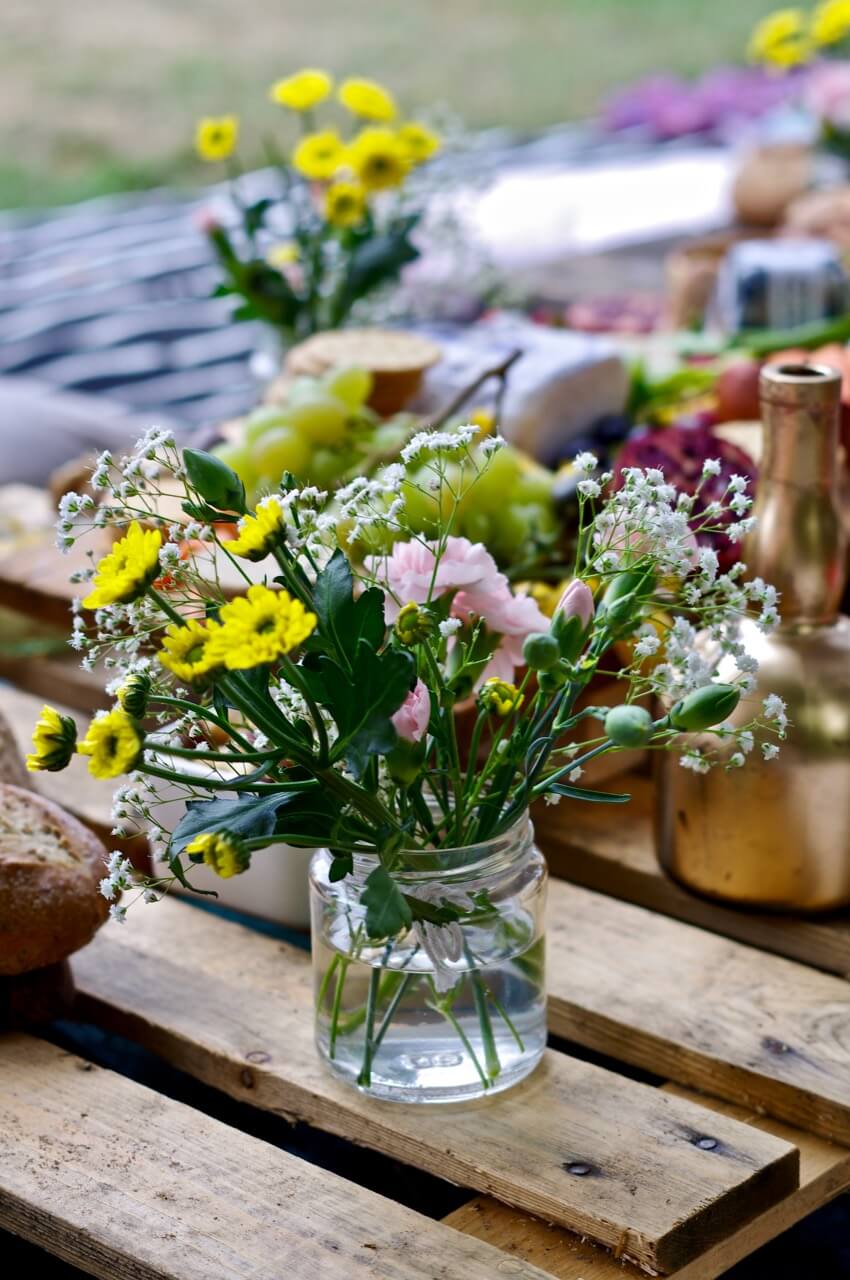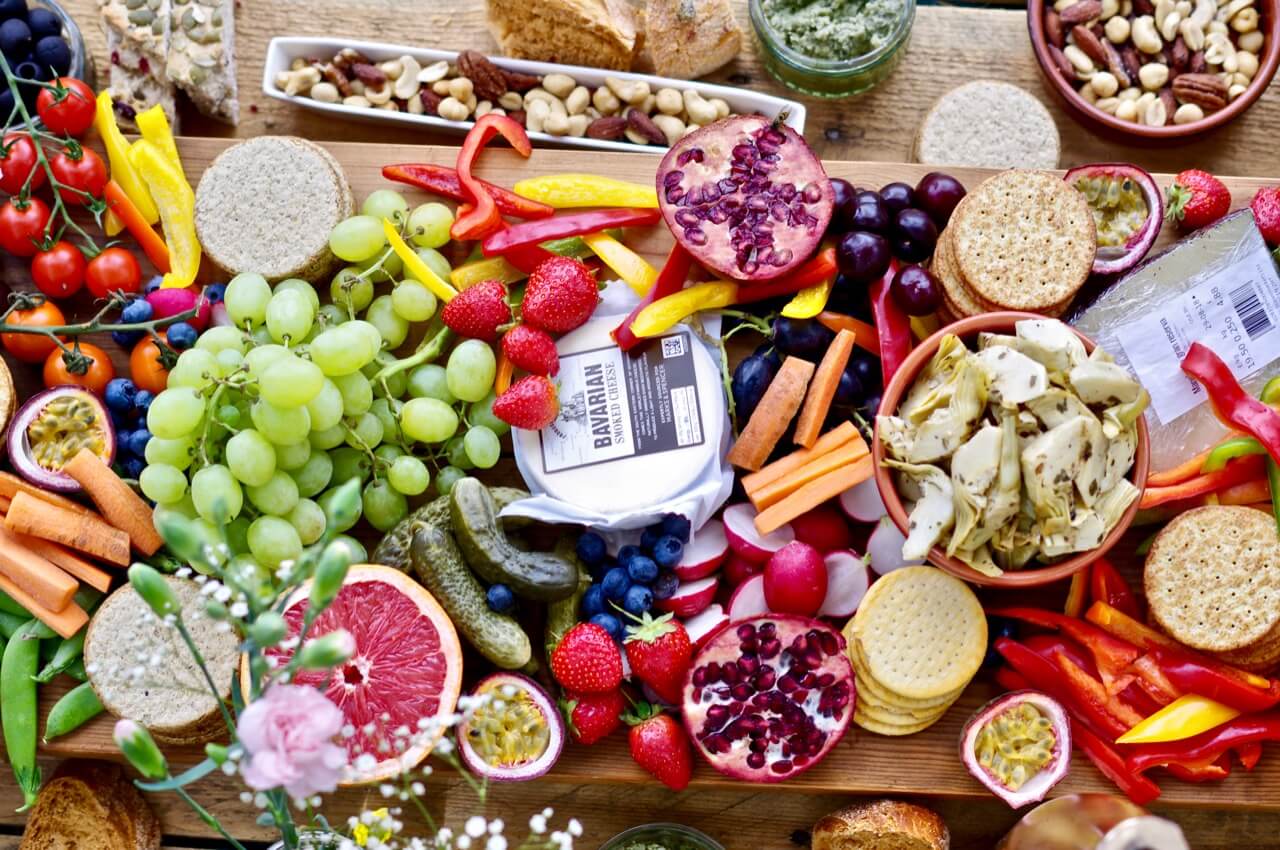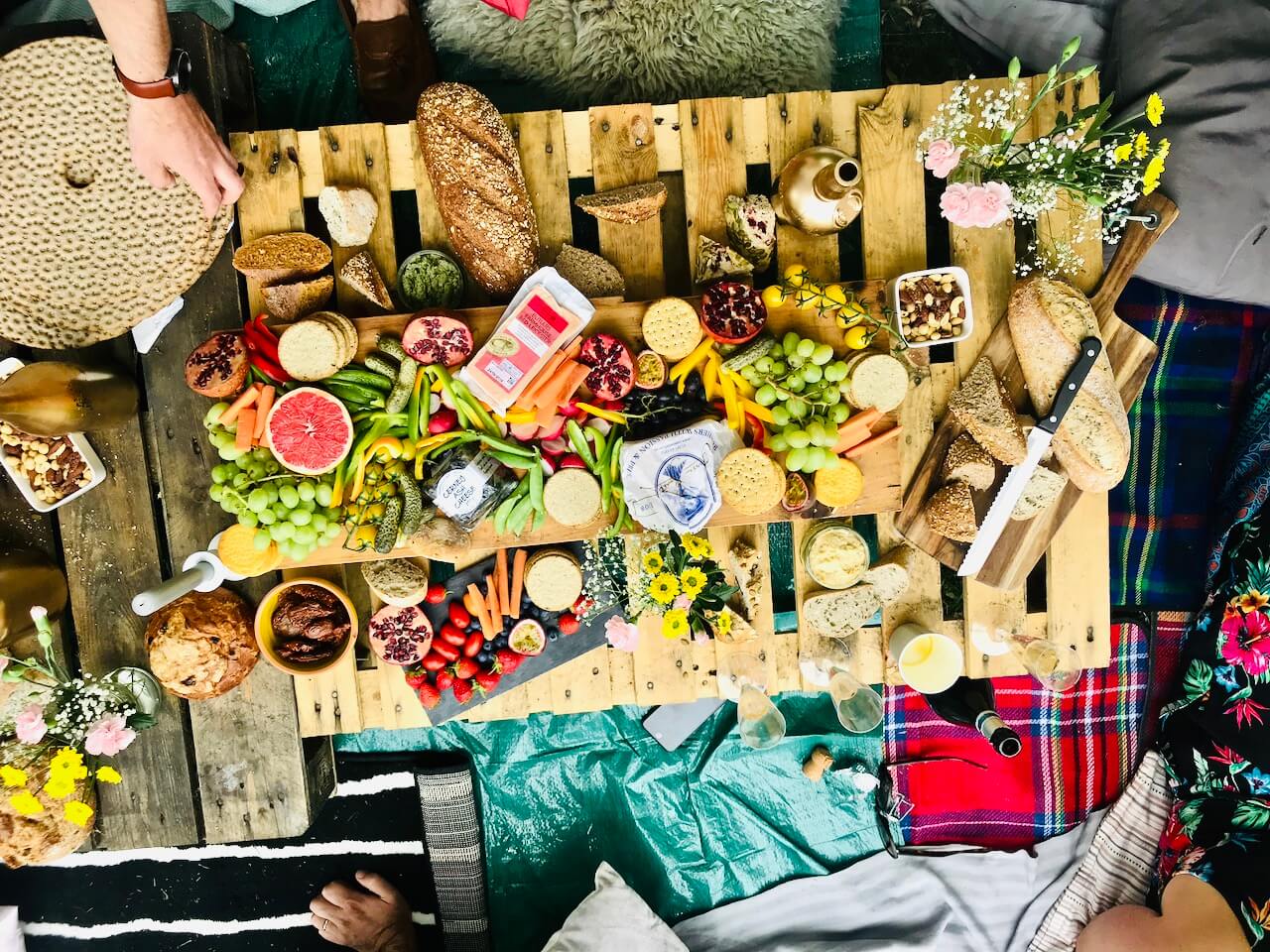 Everyone hates forced fun but we did subject our guests to a couple of "getting to know you" games that, in our defence, did come with a prize. We both have lots of groups of different friends from different times in our lives and families that aren't local to London so creating something of a speed-chatting situation was definitely desired. One of the games was a quiz which that was engineered to get everyone talking to a variety of people to find out the answers. Great until my Mum comes in and has filled out 99% of the answers within 5 minutes of us handing the sheets out. She, like me, remembers everything she's ever been told. Our other paper-based game was a caption competition using one of our engagement shoot photos and then the main afternoon activity was a throwback to days of secondary school summers – Rounders.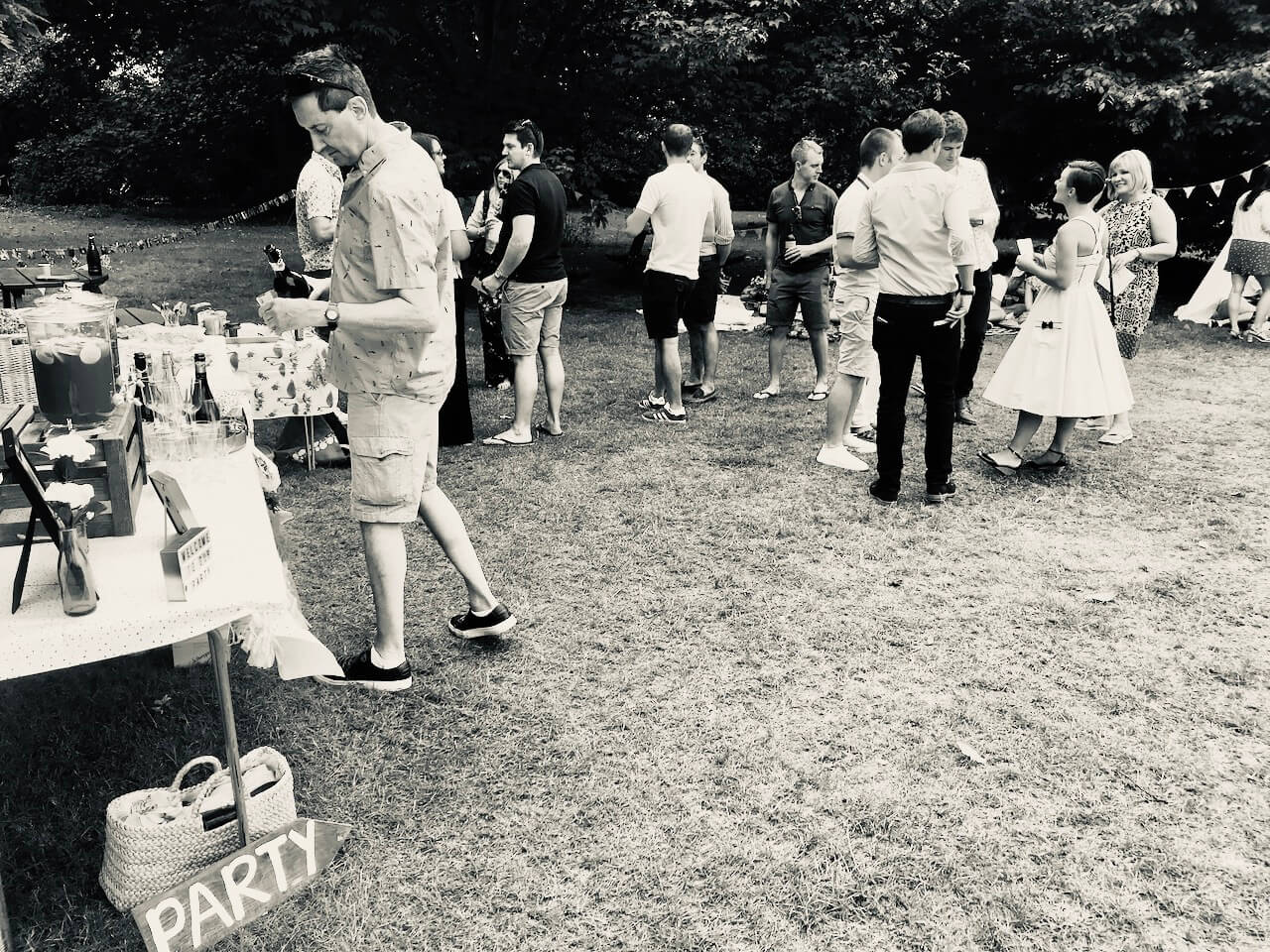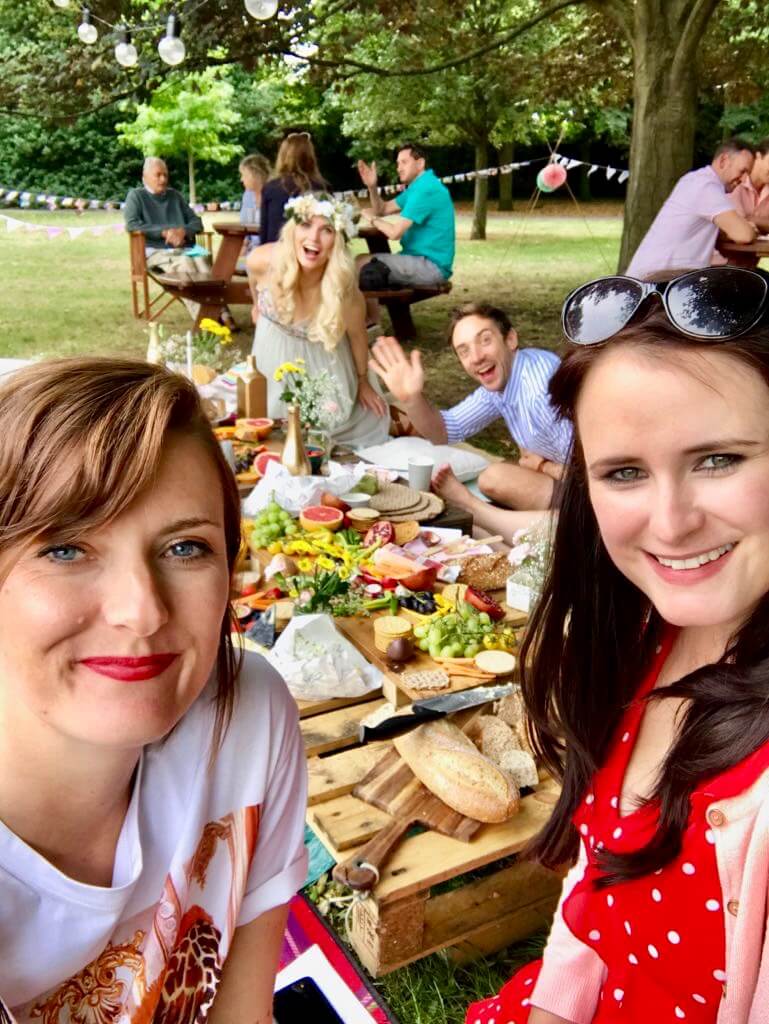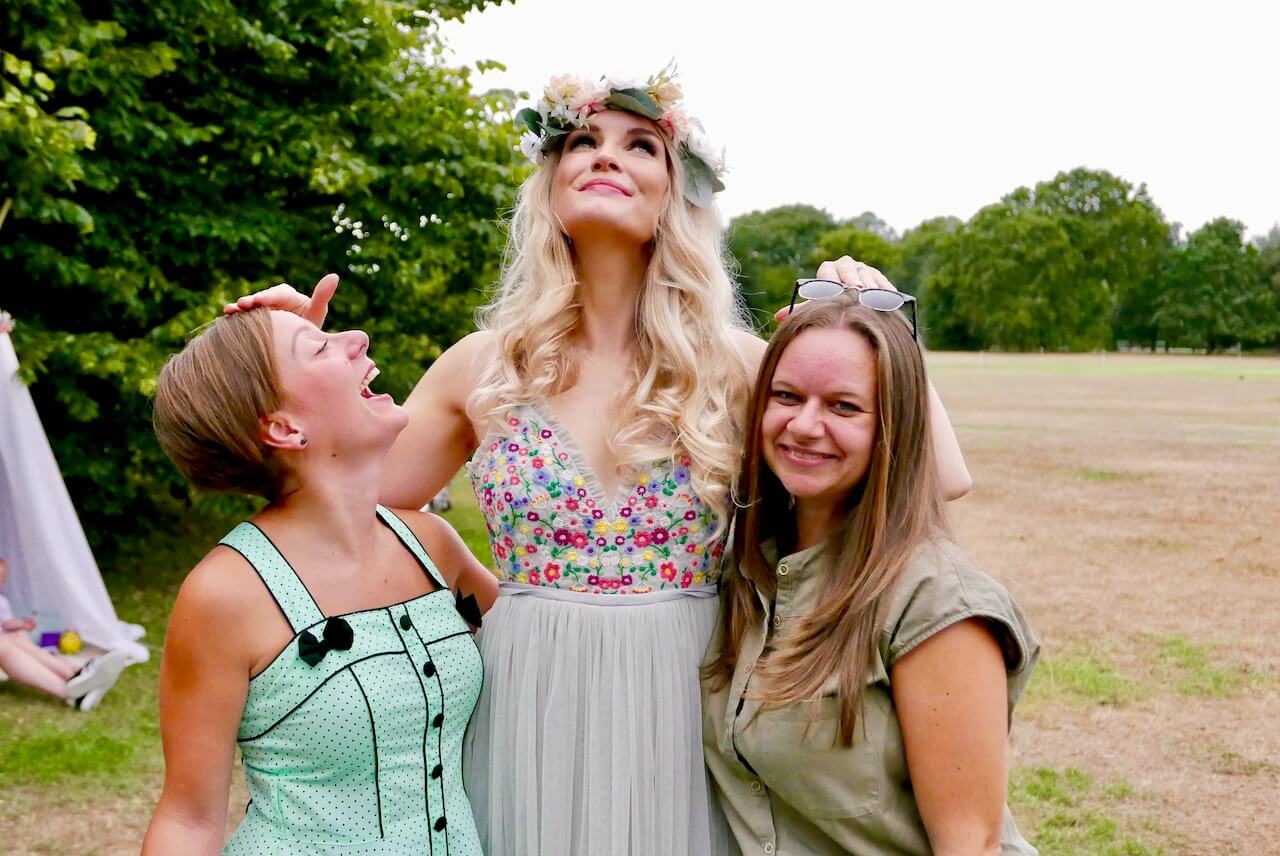 Other than the teachers amongst the group, most of us had not hit a rounders ball in 10 (being generous here) + years. Pair rounders with Prosecco and I'm convinced you have the recipe for the ultimate team building exercise. I'm thrilled I evidently attract equally competitive friends and the match was a close one. I think. I lost track of everything when my dad hit another full rounder whilst filming the whole thing on his phone. The first time he took his drink with him around the bases. The second time we get quality content that really demonstrates the aforementioned competitiveness. I have taught him/he has taught me well.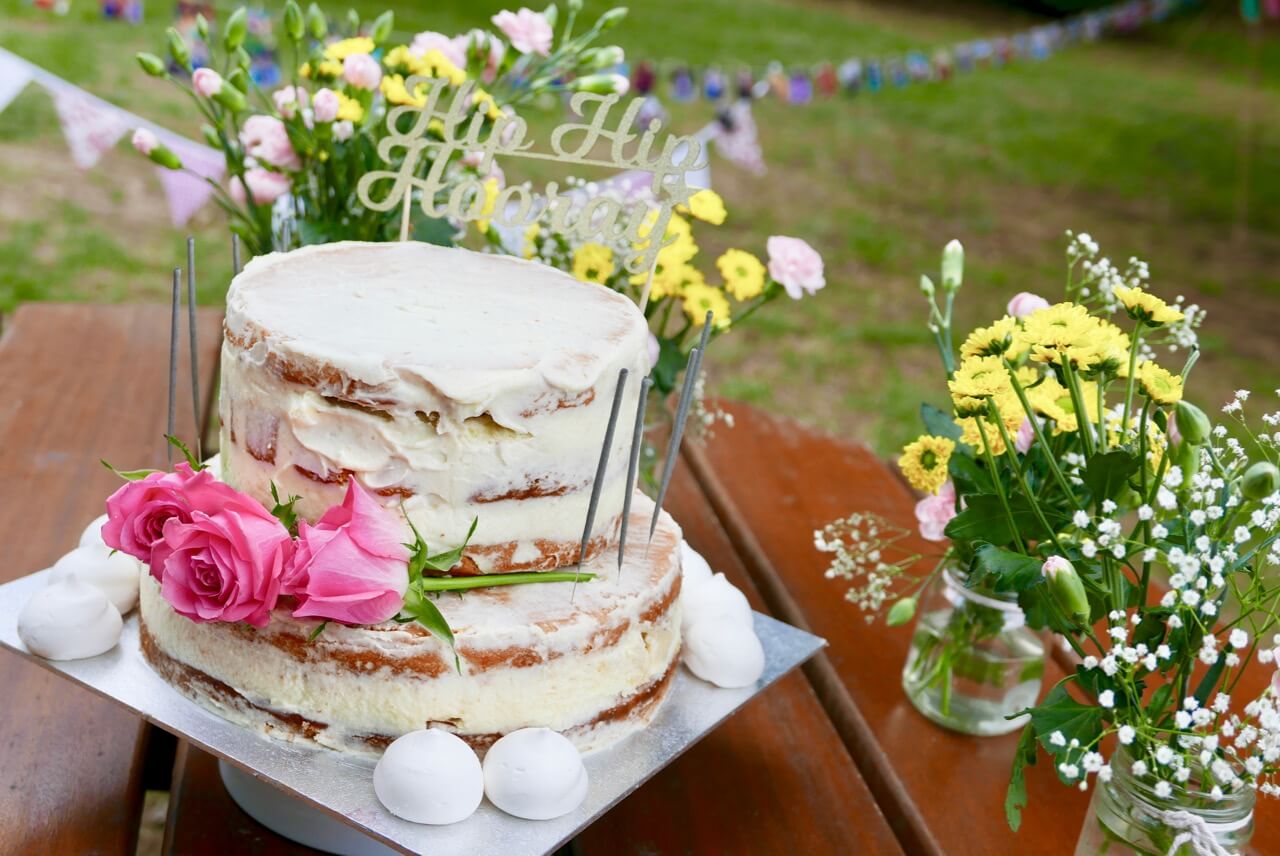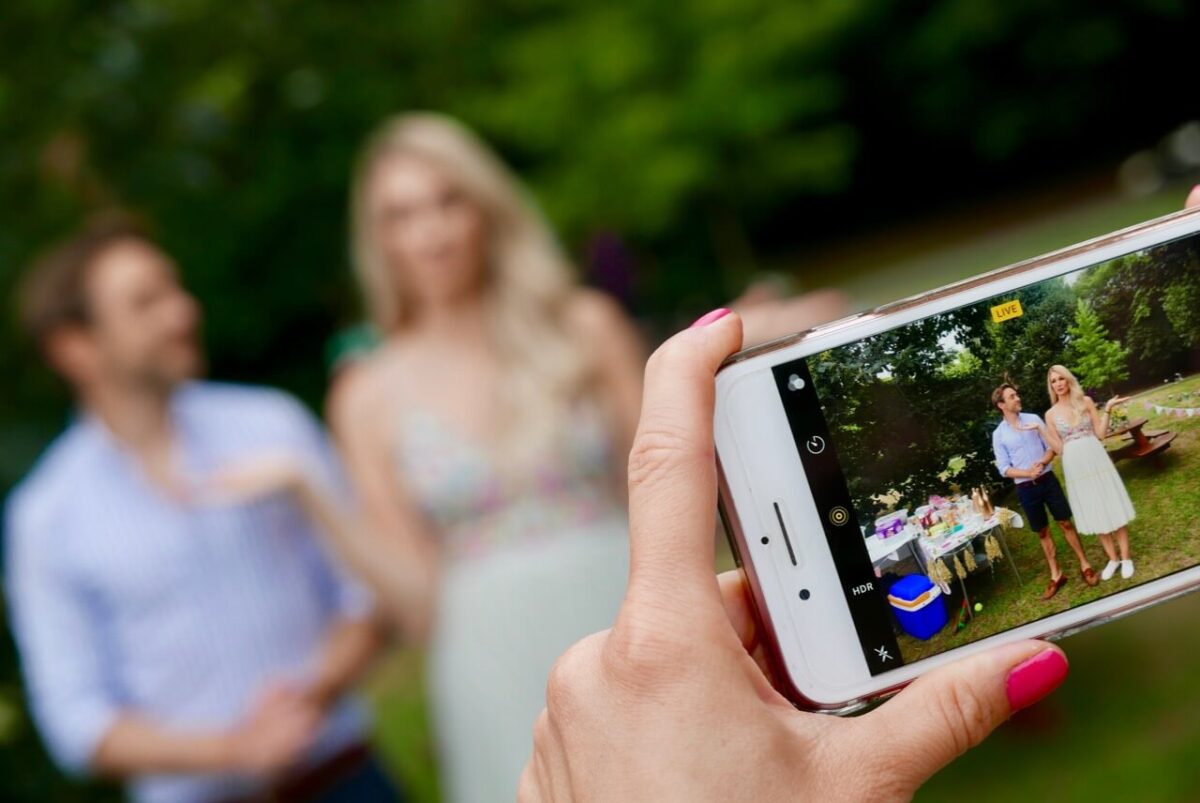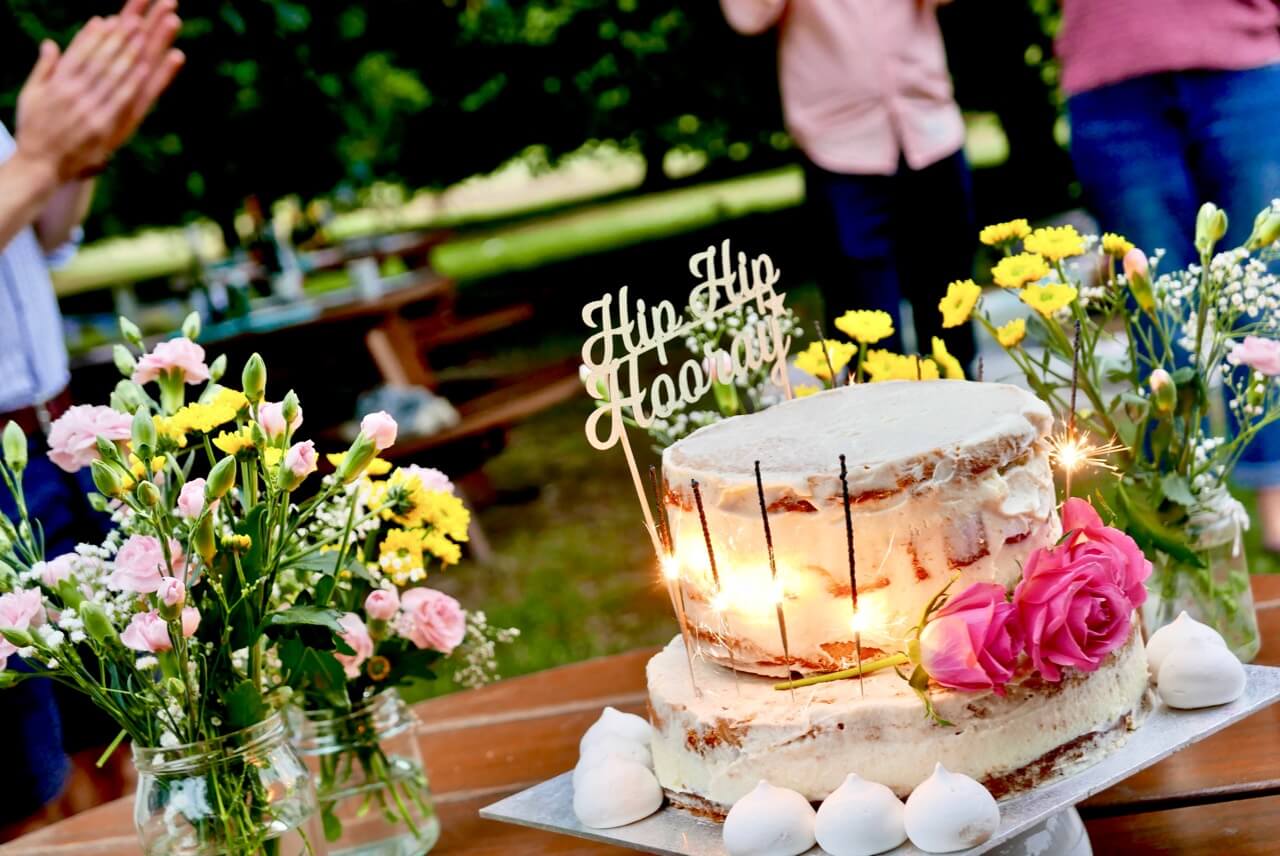 The weather held out for us and the day was full of fun. If you're not sure about engagement parties I'd definitely recommend going for it. Combining groups of people who don't necessarily know each other is completely wonderful if slightly overwhelming and getting those initial meets out of the way before a wedding only paves the way for a more relaxed "big day". Outdoor events in the UK are a bit of a gamble but a rainy day is no match for a sunny disposition and there's always a backup plan that can be created for contingency. When the sun shines, there really is no place like London.
In under 100 days, we'll be gathering everyone together again for a slightly more polished party that I will 100% not be catering myself. I have the fondest of memories of last summer and as this year's begins, I cannot wait to ride the wave and watch it unfold. If the warmup of 2018 is anything to go by, it's going to be quite the celebration.