The annual Cosmopolitan Blog Awards took place last Thursday at the gorgeous One Marylebone in London. Combining just over 100 bloggers, masses of micro chocolate covered Oreos and one bathtub full of wine it was set to be an evening of celebration against a backdrop of canapés and cocktails- a perfect combination.
Ever since I somehow found myself shortlisted for Best Travel Blog last month it's been an exciting countdown to this event. Much to my delight, it soon transpired my fellow travel nominees enjoy an organised get together as much as I do and so the initial onset of fear brought on by not knowing anyone was eased the night before the awards when we descended on a restaurant to meet and eat our way through the evening. More on that later in the week. This pre awards gathering allowed me to assess that shared interests beyond blogging and travel stretch to at least Prosecco and taking too many photos. It also meant Thursday night's Cosmo Blog Awards 2015 was spent in wonderful company.
One Marylebone is a grand venue in the form of a renovated church and once inside we were greeted with an open bar as well as ample opportunity to get hair, nails and makeup done thanks to Remington, Barry M and Makeup Forever respectively. There was also the chance to balance out the wine cocktail consumption with tiny treats from La di da who are the creators of the afore mentioned micro chocolate covered Oreos. They almost looked too good to eat. Almost.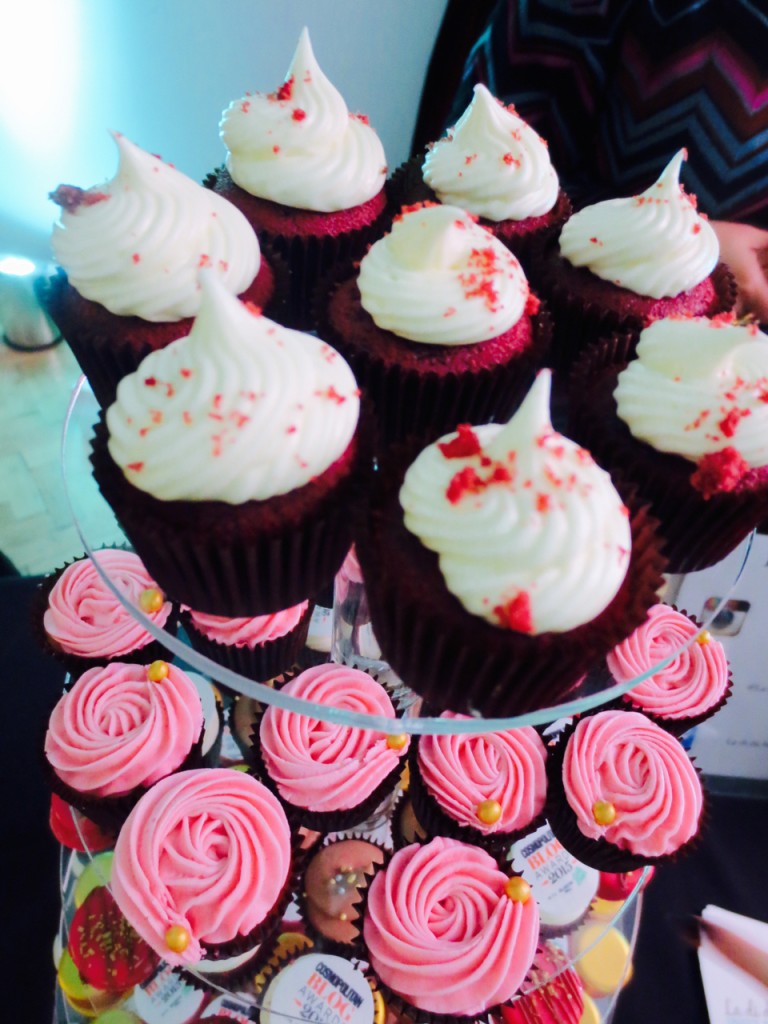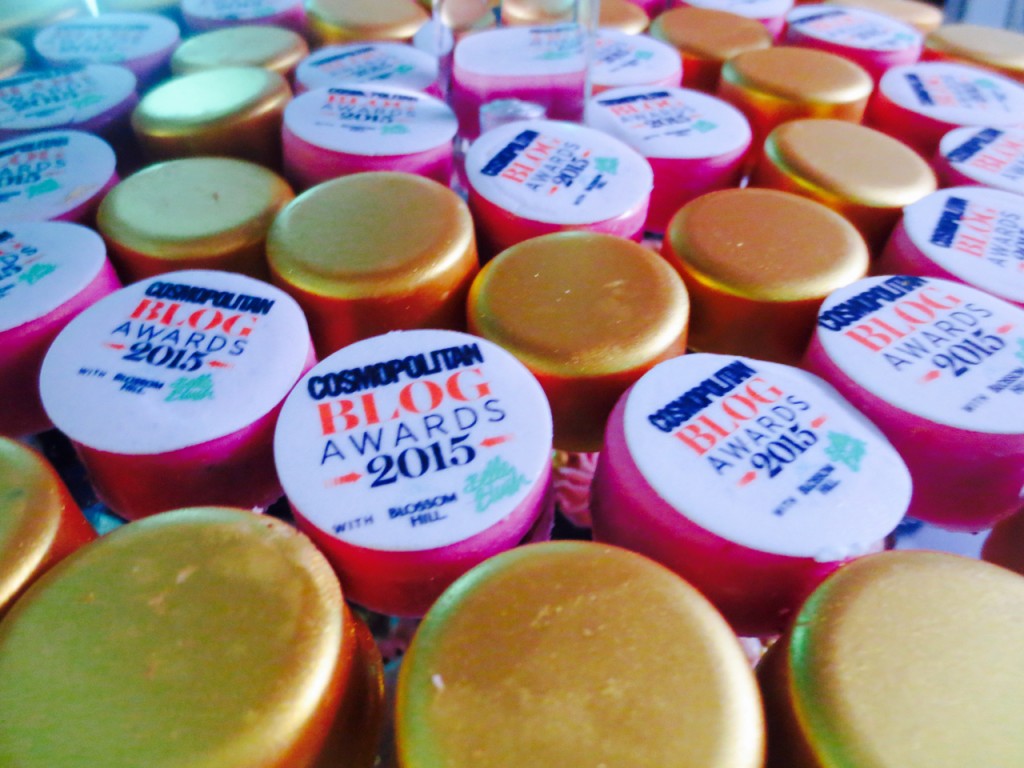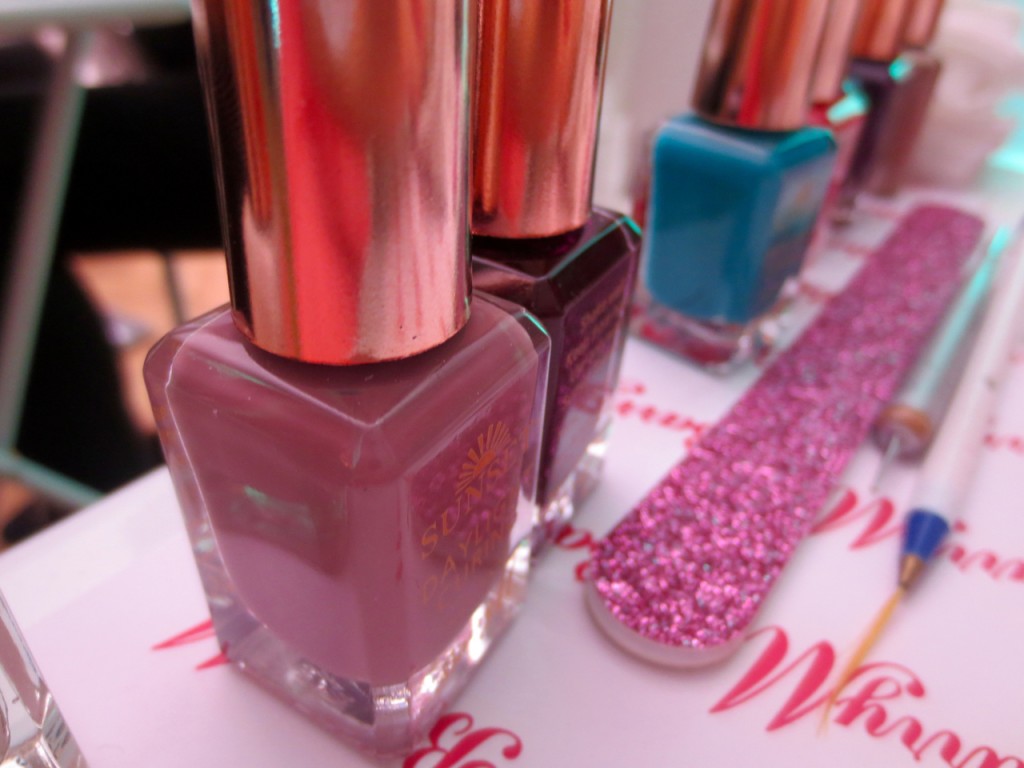 After mingling, a quick manicure and one return visit too many to the bar, the awards were announced by Lilah Parsons and the deserving recipients made their way to collect their accolades. Congratulations to all who were awarded in their categories and equal congratulations to everyone who made the finals at all- in a time of such negative media how lovely it felt to be celebrating those who are creating their own positive places online and sharing them with others. It was all very uplifting indeed.
The evening rounded up just as the effects of a gin and wine based cocktail combination started to kick in and we all parted ways into the night. I may not have taken home an award from the evening, but I did take a new found sense of blogging community and inspiration for the future. If that's not worth celebrating, I don't know what is.
Thank you to everyone who may have supported me throughout the voting process. I never imagined that after starting this blog three years ago as a student in NYC, abandoning it for a while, then reincarnating as Adventures Of A Nice Girl I'd be getting so much enjoyment from it today.
Enjoy discovering some new travel blogs from these lovely ladies here-