This week we're shining the spotlight on one of Florida's lesser known but equally sunshine filled areas- Fernandina Beach.
I have known Steph since I was born. Seriously. We arrived 3 days apart in the same (now extinct) Swindon hospital and have grown up together ever since. It's been a long time since we lived in the same place but that doesn't stop us from keeping in touch with where in the world the other might be. After studying in Wales, travelling SE Asia and living in Australia, Steph returned to home soil but soon swapped the UK for USA a couple of years ago when she moved to one of the most idyllic looking parts of Florida for a Nannying job. I have been admiring her amazing looking photos and stories since she first arrived so I'm thrilled to now share in my location envy with you all. Or ya'll, as it were. There's so much more to Florida than Orlando and Miami- here's a small insight into somewhere else to immediately add to the travel list.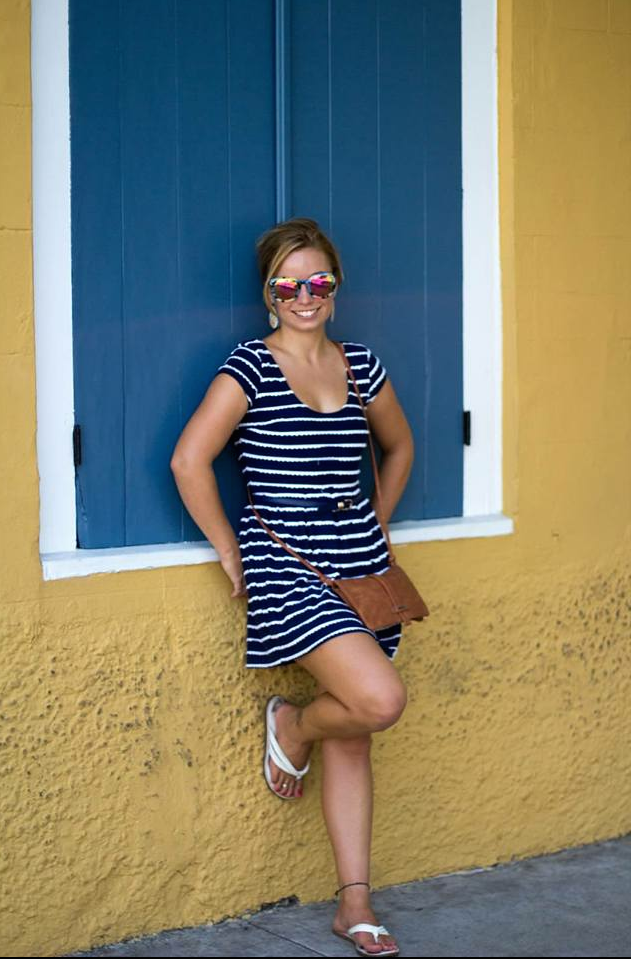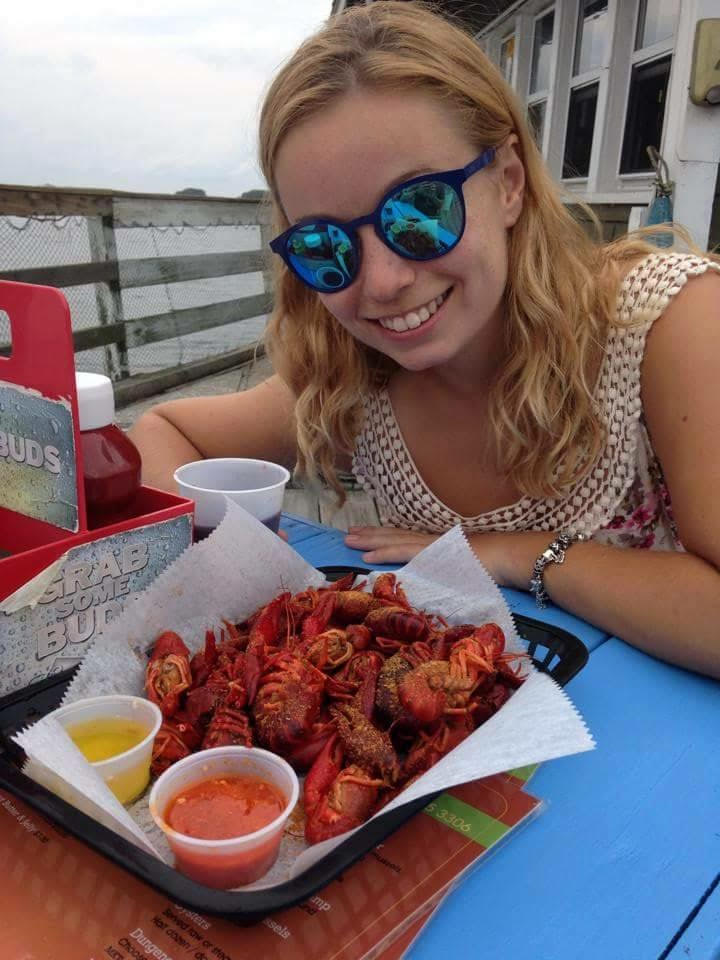 Best for brunch
This neat, southern style eatery describes itself as a chic, neighbourhood restaurant and is a favourite amongst locals and tourists alike. Located in an original 1920's southern home, it has a warm feel yet does a great job also portraying a modern and up to date atmosphere. The house is located in the downtown historic city limits of Fernandina Beach so is just a stone's throw away from the marina and local shops.
The brunch menu includes an array of dishes from around the world but still offers the traditional southern favourites of the locals. Some favourite items of mine include the stuffed french toast which comes with a peach compote, which is without doubt, the most delicious, sweet stickiness I have ever tasted. Another dish that's always guaranteed to get ordered by at least one person in our group is the shrimp and grits. The shrimp is locally sourced day by day and the cream sauce that accompanies the grits is melt in the mouth. The prices are very reasonable too, the most expensive dish on the menu (which coincidentally happens to be the shrimp and grits) is $12…..which means there is plenty of spending room to order a mimosa or bloody mary to accompany brunch.
The final reason I love this restaurant so much is that they pride themselves on serving local only, farm fresh foods. They source all their ingredients from the area and even have their own vegetable and herb garden at the back of the property that you can take a stroll around to walk off that brunch!
Best for dinner
Cafe Karibou is located in the heart of downtown Fernandina and is frequented by customers of all ages. It caters for every kind of atmosphere as there are 4 different dining areas to chose from. The restaurant offers a more formal dining experience, whilst the bar is much more relaxed and provides a chance to observe the process of the restaurant brewing their own beers with the fermentation tanks located behind the bar. There is also an upstairs event area which is perfect for birthday parties. However, my favourite place to dine is out on the patio. Located under huge oak trees all strung together with fairy lights it's the perfect place to relax and enjoy good company and good food. The menu is reasonably priced with entrees ranging around the $20 mark. It is a well known fact amongst the locals that the crab cakes are the best on the island. The tuna sashimi is also another 'must' for us when we visit, along with any other locally caught seafood caught that day. If seafood is not something you have a taste for, their gourmet burgers are incredibly delicious and come accompanied with special karibou sauce that i am yet to figure out the recipe for, not through lack of trying!
Best for drinks 
Once again, located in the heart of downtown Fernandina, this is, what we would describe as our local hangout spot. Eccentric, relaxed, fun, friendly and an all around good time place. From the porch that surrounds the small property where local bands play, to the ping pong tables out back, to the graffiti chalk stained walls, even to the welsh flag hung up on the ceiling that someone pinned up many years ago much to my delight. This bar is a miss mash of themes and styles which all clashes together wonderfully. This in turn attracts a miss mash of people who all come together to make new friends. From high school kids on spring break, to middle aged mothers, to 60 year old biker dudes, the Turtle is the place where everyone goes to relax, party and generally have a good time. The bar also serves everything…beer, wine liquor, cocktails, you name it and they have it. One of my favourite things about the turtle is that they really try hard to provide the community with live music, which is very important to the residents of Fernandina. One night there might be some guys rocking out on electric guitars and the next there may be a group serenading us with some folk and blues. The Green Turtle is really one of its own and I hope it holds onto its uniqueness for many years to come.
A typical Friday night
One my favourite things to frequent on a Friday night is Sounds on Centre. On the first Friday of every month during the summer, a different band will set up right in the middle of centre street downtown and provide 2 hours of fantastic free music. One week it could be country, and the next, reggae… you never know! It usually attracts a big crowd who bring their own chairs and everyone lines downtown and dances and has a great time. My group of friends is lucky enough to know someone who's office overlooks the stage so we always have the best view on the street.
Once the music finishes we usually go for dinner at one of the many great restaurants, The Salty Pelican overlooks the marina and you can sit up at the bar on the second story and watch the sunset. They also have a fun tradition of 'train shots'. The train track runs parallel to the marina and the bar and if you're lucky enough to be ordering a drink when it comes past everyone gets a free shot! After dinner we usually head over to the Green Turtle where there is always more live music (we are truly lucky to live on an island that values live music so highly!). Then if the night is really in full swing we will head to Sheffields at The Palace. What to say about The Palace… I don't think I've ever entered this nightclub sober and for good reason. It's the only nightclub in Fernandina so after a certain time, anyone still wanting to party will be found here. The music is loud, the floor sticky and the drinks expensive, but I have certainly had my fair share of good times here; I even took my parents when they came to visit and we boogied on down! Good advice I can give anyone planning on visiting this place- the resident cocktail is the pirate's punch; one is definitely all you need.
A perfect weekend activity
Fernandina Beach is a very outdoor orientated place with plenty of activities to partake in. One activity that I always take visitors to do is kayaking. About a ten minute drive south off the island is Kayak Amelia,  located directly on the marsh leading the ocean you can rent for a very reasonable price. You can go guided, or they give you a map and off you go. One key thing to note however, is to go with the tide, we made this mistake once and had the work out of our lives getting back!
We usually kayak out the marsh towards the ocean where we stop on a sandbank to do some fishing/sunbathing. I'm a big animal lover and on our trips we've seen alligators, sharks, rays, manatees and even a bald eagle. I really do feel incredibly lucky every time we do this activity for the amazing place where we live.
A hidden gem
Right next to the kayak rental is a state park called Big Talbot Island. One of the most beautiful secrets about this park is Boneyard Beach. This beach is completely covered with the skeletons of live oaks and cedar trees that once grew by the waters edge. If you go at low tide all the trees become exposed and you can walk and climb among them. They are weathered and bleached from the ocean and it's completely beautiful. Not a recommended spot for swimming as the tides can be very strong but definitely a must if you want to take some unique and beautiful photographs. Last summer when we visited our friend bought his drone along and the footage was breathtaking.
***
Thank you so much to Steph for this incredible guide to Fernandina Beach- I can practically hear the crashing waves and taste the sea air (and grits) from here. What an incredible place to be able to call home. I've never wanted to book a flight and jump straight into a kayak in pursuit of manatees more.