A trip to Bali is a trip for the senses. The sights, sounds and scents of the island are as potent at the coast as they are in the rice fields and it's those not so singular sensations that keep the visitors coming back for more.  What better way to fully ignite the senses than to create a true taste of Bali in picture perfect surroundings? At Paon Bali Cooking Class, we got to do exactly that.
Paon Bali Cooking Class receives rave reviews online and it was thanks to these that my research led me to them while planning the trip. You can choose from morning or afternoon classes (each lasting around 5 hours from pickup) and booking two spaces prior to departure was incredibly easy with great communication. Despite a concerning few minutes on the day wondering if our driver was actually picking us up as promised (as it happens, he was just caught in the infamous Ubud traffic) we were soon leaving the hotel and heading for a half day of learning to cook the Balinese way.
The morning session begins with a visit to the Ubud Markets where we were shown the wealth of produce on offer and enlightened as to how the market operates for locals and tourists alike. Thanks to some helpful inside information, we learned to head inside and off the streets and to ask for "morning price" to get the best bargains.
The array of fruit and vegetables were a dream for me and it was fascinating to see varieties that just aren't found back in the UK. Despite not being a fan of their slithering namesake, the snake fruit and snake beans were certainly two of my favourite tries and we picked up some curry spices and peanut sauce cubes (which are incredible and still going strong) to bring back with us.
From the markets, the group was driven to the rice paddies where we were taught about how rice farming works, the varieties grown and how integral sustaining it is for life on the island. The Balinese will eat rice for every meal and take such pride in the production and family heritage it holds. It was really fascinating to hear and gave me a whole new appreciation those for tiny grains we take for granted.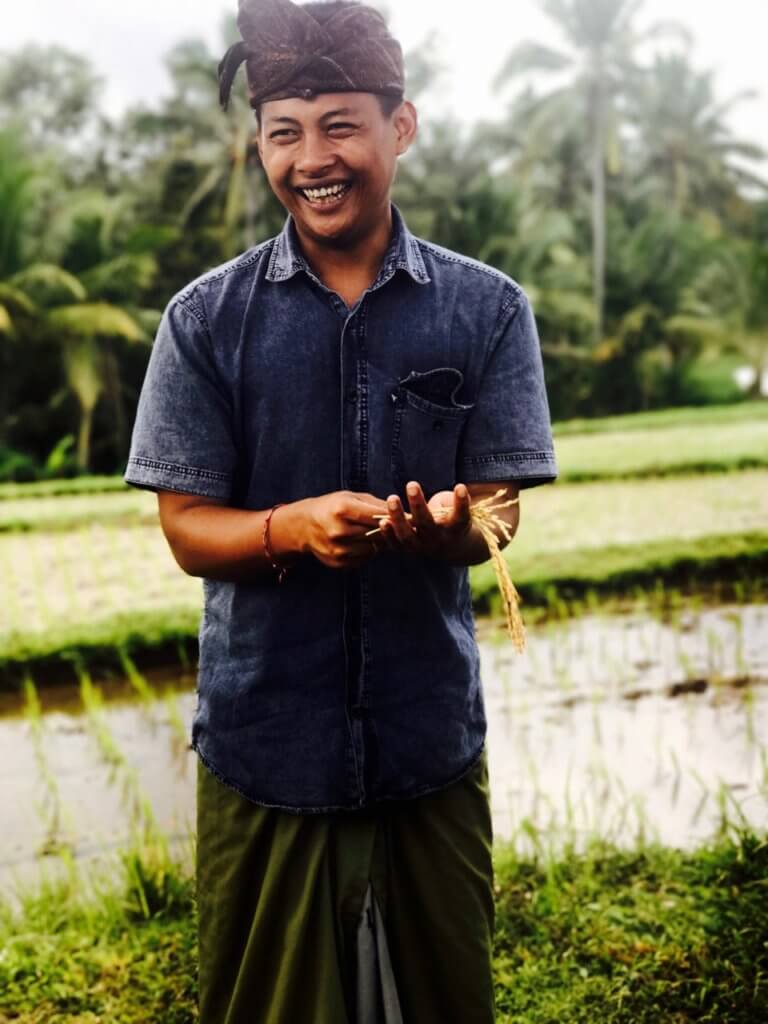 From the fields, it was onwards to the main event: the kitchens and cooking. Puspa and Wayan are the owners of Paon Bali Cooking Class and they greet each participant with not only a welcome drink but the warmth of an old friend. Their English is impeccable with a humour as slick as the running of their classes, a fabulous double act that had everyone laughing from the moment we arrived.
Now the reviews don't lie, their cooking machine is a truly perfectly oiled one. At every point, each participant is given a specific job and instructions are always clear and precise. Regardless of your culinary skills (or lack thereof), this is a class for everyone with opportunities to get well and truly stuck in whilst maintaining those vacation vibes. There are drinks readily available and each dish is catered to all dietary requirements. They were perfect at ensuring vegetarian options were kept away from the meat versions and were thorough throughout at suggesting substitutions and alterations to suit.
The dishes we made ranged from a clear mushroom and vegetable soup to yellow sauce curries and satay. There were green bean salads and vegetable gado gado (my favourite Balinese dish) as well as boiled banana in palm leaf for dessert. So fresh, so full of flavour and so satisfying to watch everyone's efforts come together to create the ultimate feast.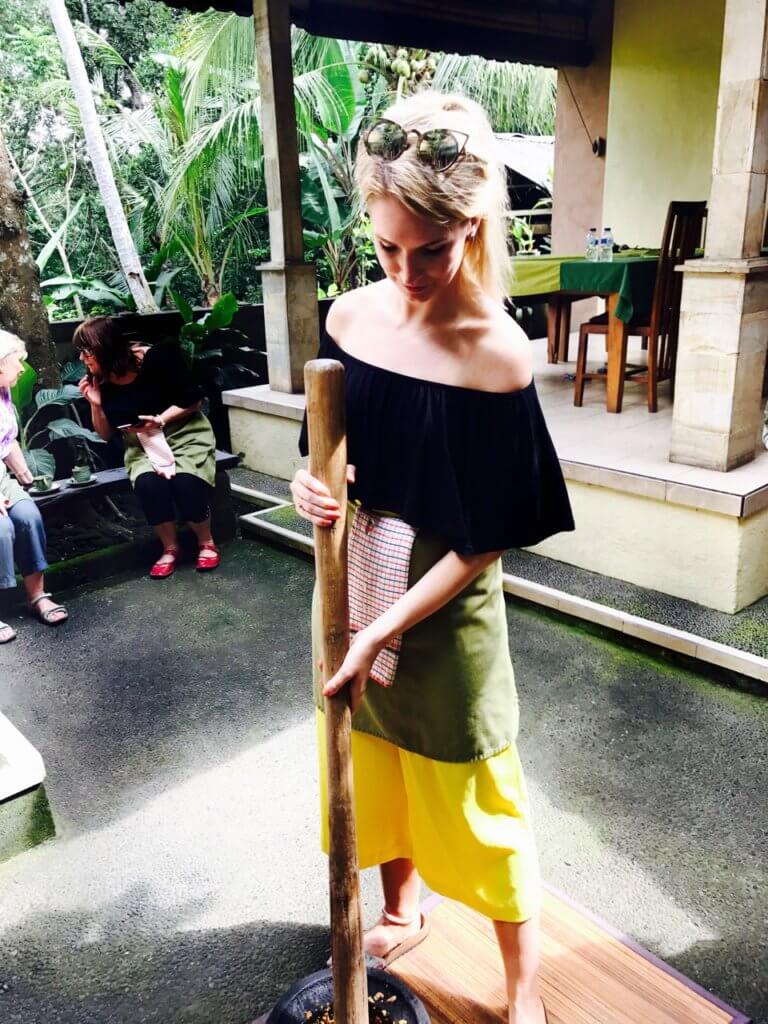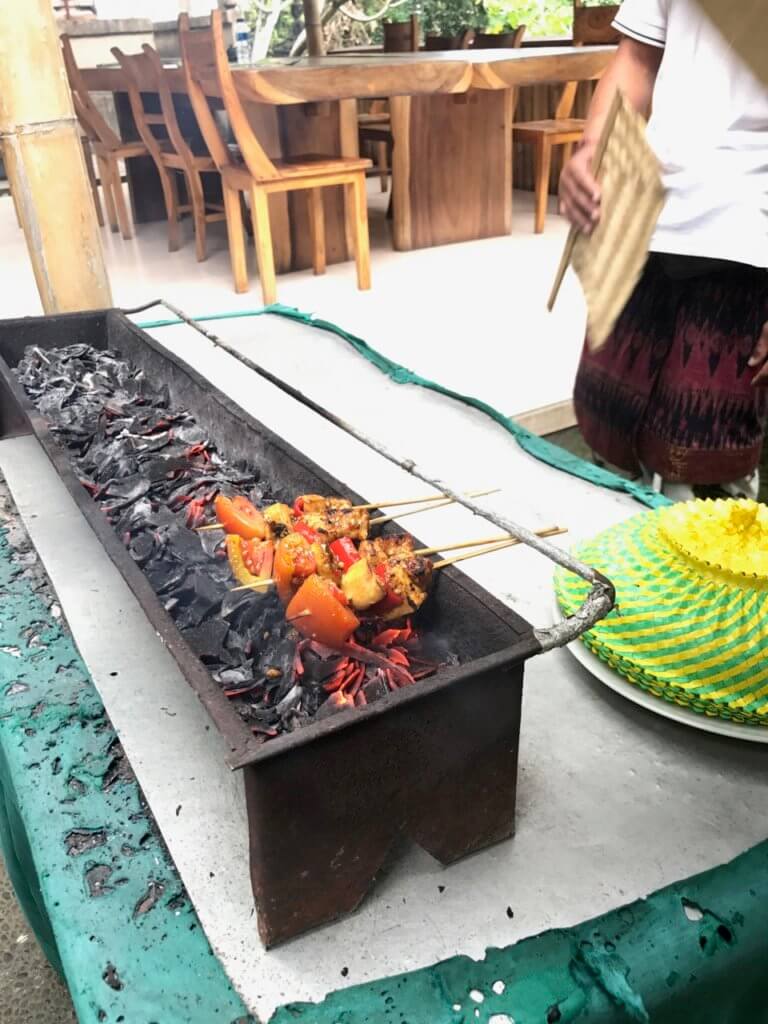 Tom and I are keen cooks but this was our first time ever taking a class. It was so interesting to discover different varieties of ingredients we'd been using for years (like ginger) and watch how different cultures put flavours together. Cooking in leaves was a great technique for keeping the contents moist and grilling satay over an open flame gave the most delicious and smoky finish to a familiar dish.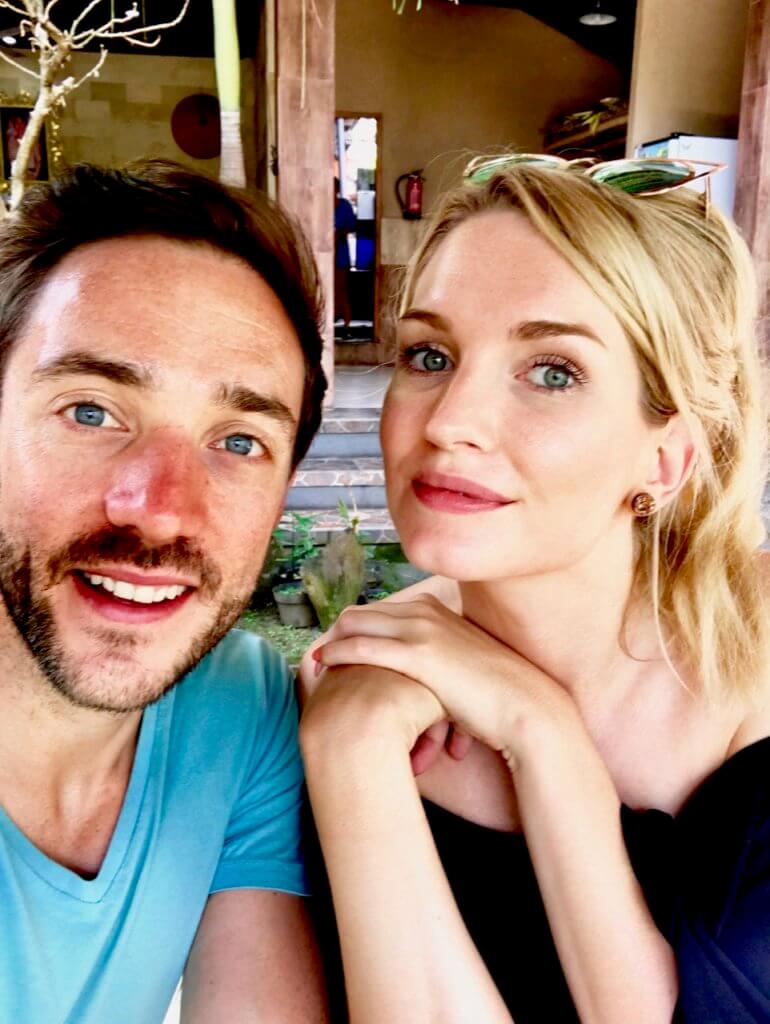 I (along with the rest of the internet) cannot recommend paying Puspa and Wayan a visit and taking part in their Paon Bali Cooking Class enough. The setting was magical and the class was excellent. An authentic taste of Indonesia with a meal at the end that's hard to top. The recipes are yours to keep and recreate time and time again and I'm confident that they, along with the memories of that balmy Bali morning, will last a lifetime.