Ah Germany. I was so looking forward to nothing more than a stopover in Munich to experience some authentic markets, Bavarian churches and all things Deutschland. Unfortunately that last meal in Prague had other ideas and I woke up at 4am on the day of our journey to some all too familiar stomach pains and the knowledge that potential death was imminent. Ok so I exaggerate. Slightly. But really. Food poisoning is the worst form of pain I have ever experienced (this was my third encounter with it, twice in so many months I'm thrilled to report) and this bout was the worst of them all. I can't go into more detail because that probably breaches some kind of unspoken internet blogging law on over share but I will confirm any underlying suspicions you have that a 5 hour train journey from Prague to Munich on the busiest of trains in a full compartment of strangers was every bit as hideous as you can imagine it to be.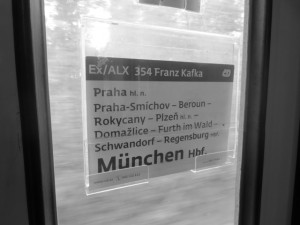 I was so adamant to carry on upon arrival into Germany but after promptly rejecting the most inoffensive refreshment in the form of a cup of tea it was decided that an emergency hostel room was going to have to be purchased and we'd take the first train to Lake Bled in the morning, instead of travelling overnight as planned. Luckily, emergency hostel turned out to be just lovely and had that all important ensuite bathroom. My only other German experience that day (other than the world's rudest train staff who ticked every stereotypical box and are still making me angry a month later) came from a delicious pretzel that was presented to me later that evening- my only true taste of Bavaria for now.

My travelling counterpart however set about to see the city alone, documenting his finds along the way. Turns out Munich has more pug themed items than anywhere else in Europe so naturally this makes me even sadder to have missed out. I have it on good authority that both german sausages and beer are as delicious in their homeland as they are abroad and that the buildings are both grand and plentiful. As I genuinely have nothing else to add, here are some German pugs. And some token architecture. And a sausage.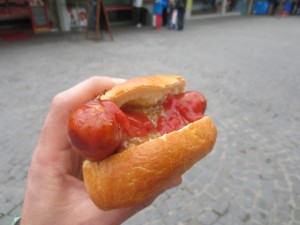 Places Of Note
Where we (unintentionally) stayed– Wombat's City Hostel