How did you spend your Saturday night? I personally spent mine at a disused office building revelling in a variety of street food, music and bars all nicely placed under one roof for my convenience. Why? Because I live within very easy access of an overground station i.e. your one (9) stop mode of transport to East London and from time to time I like to utilise this.  Hawker House is the pop up from Street Feast London and has previously won acclaim over the last few years as an innovative night food market. Its current location is on Kingsland Road within stumbling distance of Haggerston station and having followed the hype on Twitter for a while I decided this weekend would be the perfect time to venture along.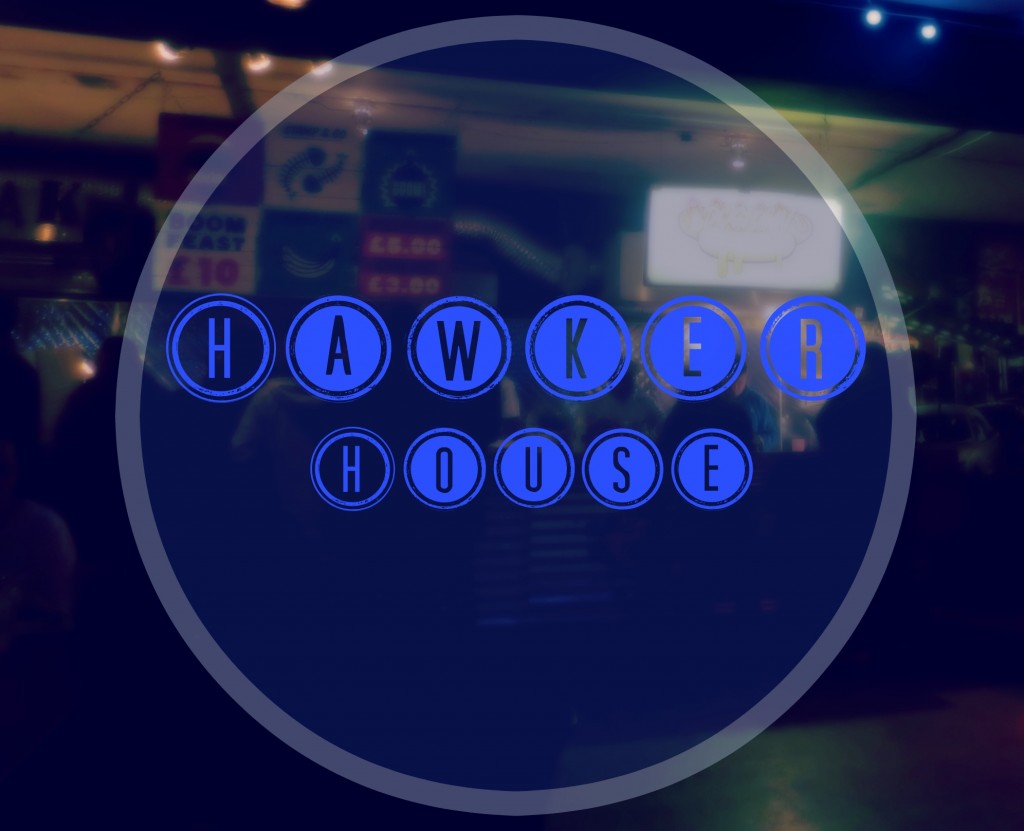 We arrived around 5.45pm because we were keen/hungry. Top tip number one- arrive before 7pm to avoid a £4 entry fee and the excess crowds standing between you and your edible delights. The ambience is rustic and it's not the destination for an intimate chat, however it's certainly one to kickstart conversation in amongst the lively atmosphere.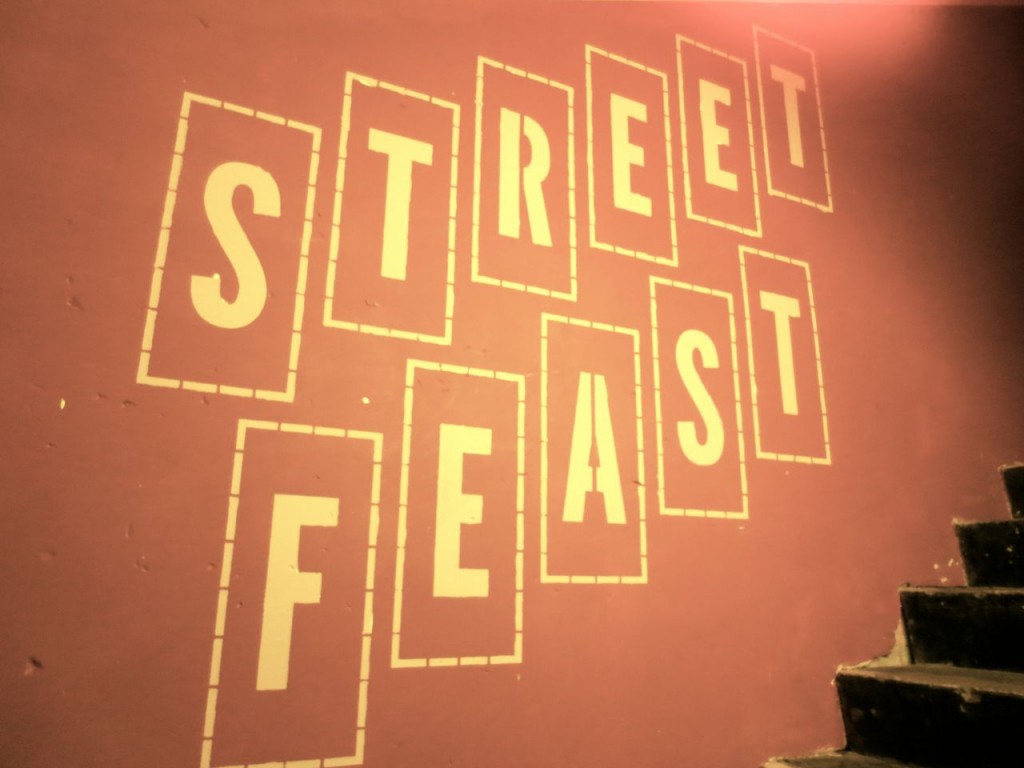 Having undertaken a recce of the three floors we decided to begin with some Jamaican delights in the form of Boom Burger. One jerk chicken and boom beef burger and some fried plantain/fish later and we were two very happy customers. The pulled jerk chicken was particularly wonderful- tasty, fresh and oozing with paw paw sauce.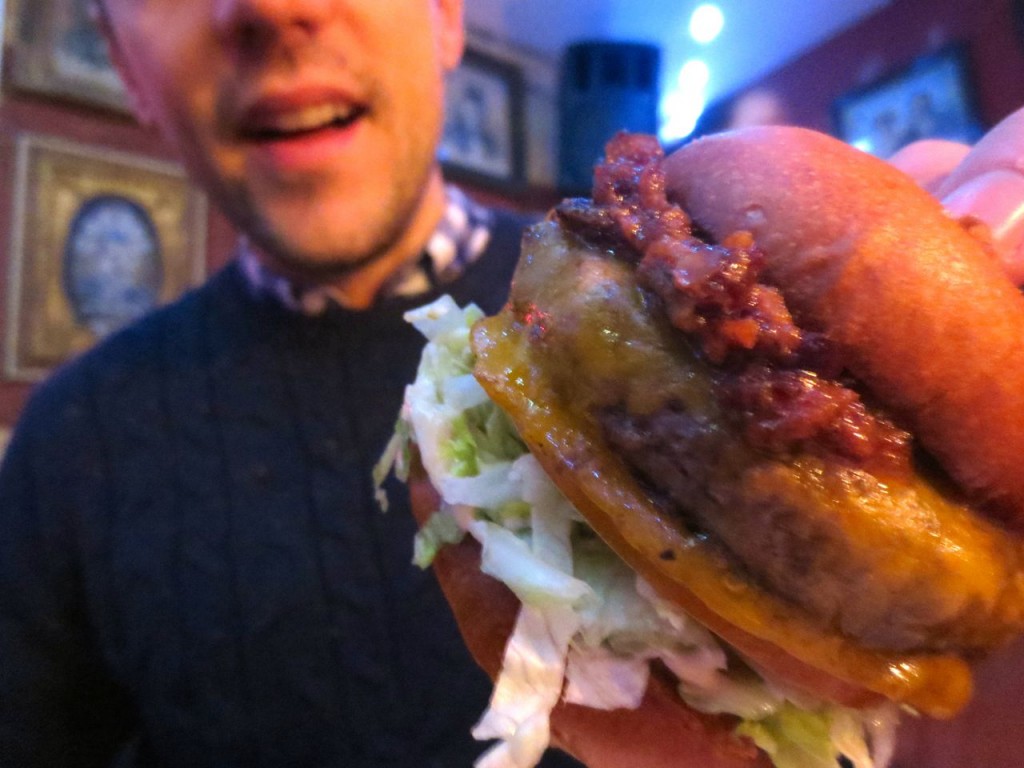 There's communal seating resembling that of a school dining hall to reside at whilst eating and there are bars on every level. After a beer I was lovingly bought a cocktail by Tom who was more willing to spend £10 on a drink in a plastic cup than I was. The drink was delicious,  but in this instance I found the beer to be far more reasonably price.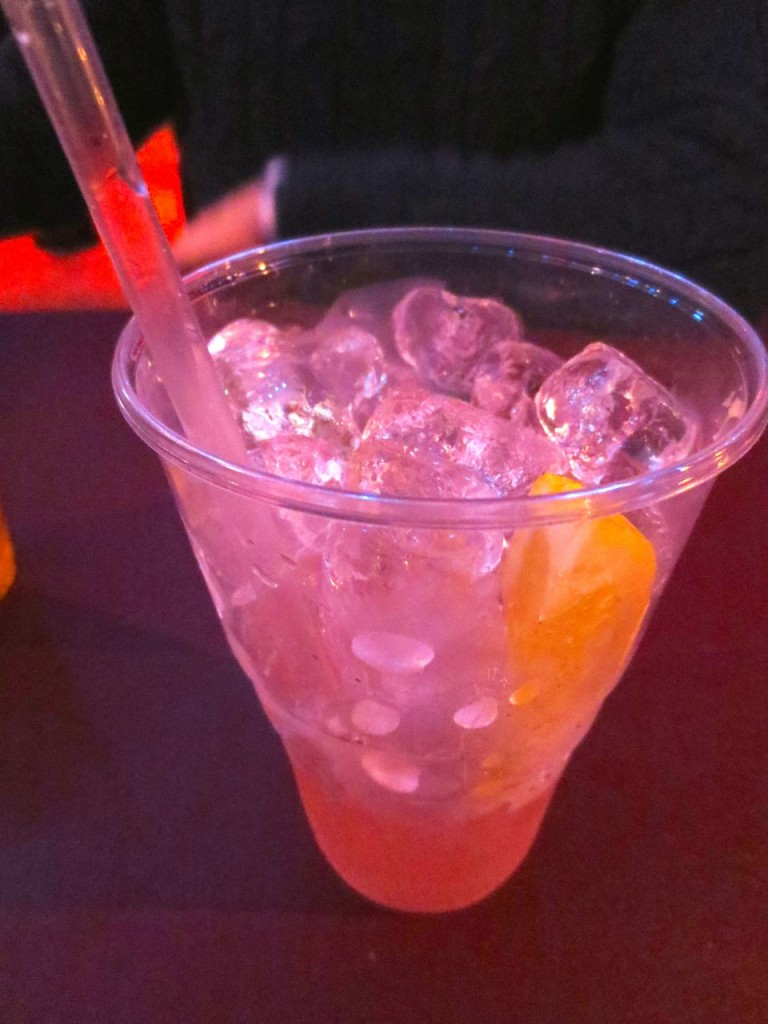 Next up was a visit to Bhangra Burger where Tom sampled a lamb jalfrezi burger and we shared some chicken tikka nuggets. The latter were extremely tasty but from an outsider's perspective the burger seemed to be somewhat slightly lacking in size. By this point we were realising that Hawker House may be one to go to for a snack rather than to fill up; we noticed very quickly how money was disappearing at a much quicker rate than our appetites were.
Upwards to the top floor and we couldn't resist a visit to Milk & Honey- a bar I've been wanting to visit for years and not made it to yet. The bartenders were friendly and knowledgeable and we enjoyed two of their most popular champagne topped cocktails before heading home (and maybe sharing a pizza. Judge away.)
Overall I really enjoyed the Hawker House experience and I'm sure I'd go back to sample more of their offerings. It would be a great place to bring friends/family from out of town as it is a painfully "East London" excursion and there really is something for everyone. I particularly liked the lounge feel of the top floor and having such a variety of street food under one roof in the warm is always a definite selling point.
Hawker House runs on Fridays/Saturdays until the 4th April. If you visit let me know what you sample- I really do recommend that jerk chicken burger!