Every so often you get a Christmas present that really prevails. And when I say "you get" I really mean the boyfriend you live with gets. Sharing is caring, friends. This year the gift that literally keeps on giving was a subscription pack to The Spicery. On first glance it's a nicely designed box with a few starter spice packs inside. Lovely. Then, once you've read the all important information, you realise that for 3 months this company will now be delivering a new recipe kit to you to create your own spice fuelled dinner from the comfort of your own home. Food. Lovers. Dream.
Tom had been gifted the "Friday Night Curry" option although there are three varieties of subscription to choose from. Inside the box are all the spices you need to create the dishes, easy to follow recipe cards and a list of ingredients required. The first two times we've used our kits we've had in stock all but a couple of the ingredients so it's never been an excessive shopping list.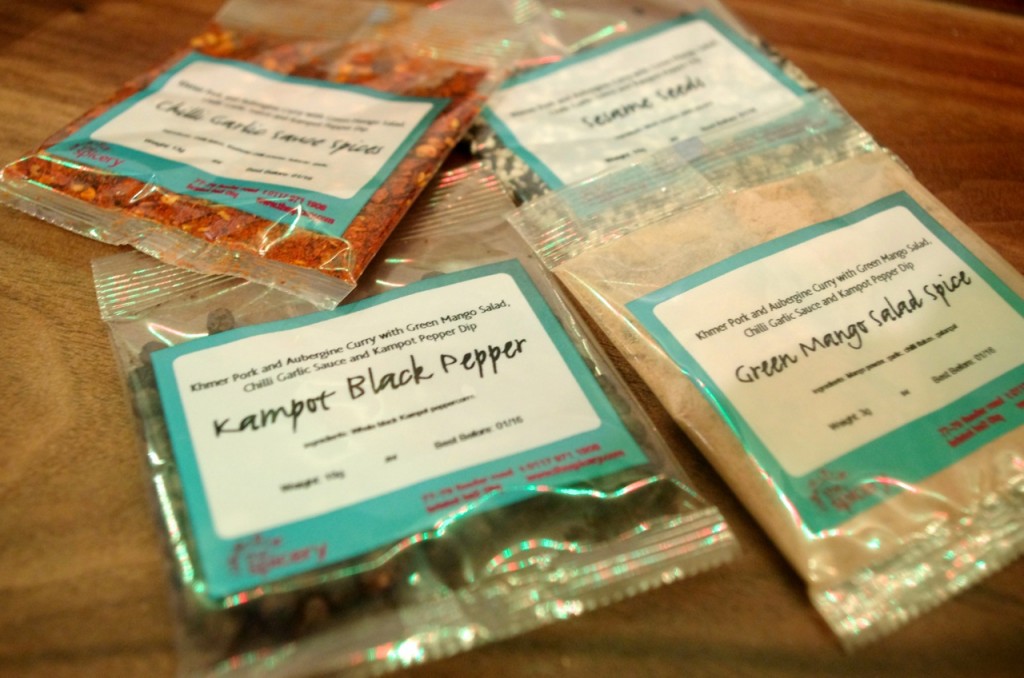 The exciting thing about this concept is instead of just making a curry, as we often do, you also create a variety of side dishes and accompaniments. This to me makes it feel like much more of an "occasion meal" akin to something you would actually have in a restaurant which just adds to the greatness of the whole experience. 
The whole cooking process is an easy one but it would be a lot to do for one person. I love the fact it really is a team effort and it makes the whole process feel like a fun evening activity (spoken like a true ex camp counselor.)
This month we were creating a Khmer Pork and Aubergine Curry but the pork was swiftly subbed for chicken on account of me not eating the former/not giving Tom a chance to protest. To my delight the side vegetable dish was Kale as well as a Mango Salad and we also created two dipping sauces with the ingredients although didn't think ahead enough to actually create anything to dip into them. Never mind. The remainders marinated some salmon rather nicely the following day.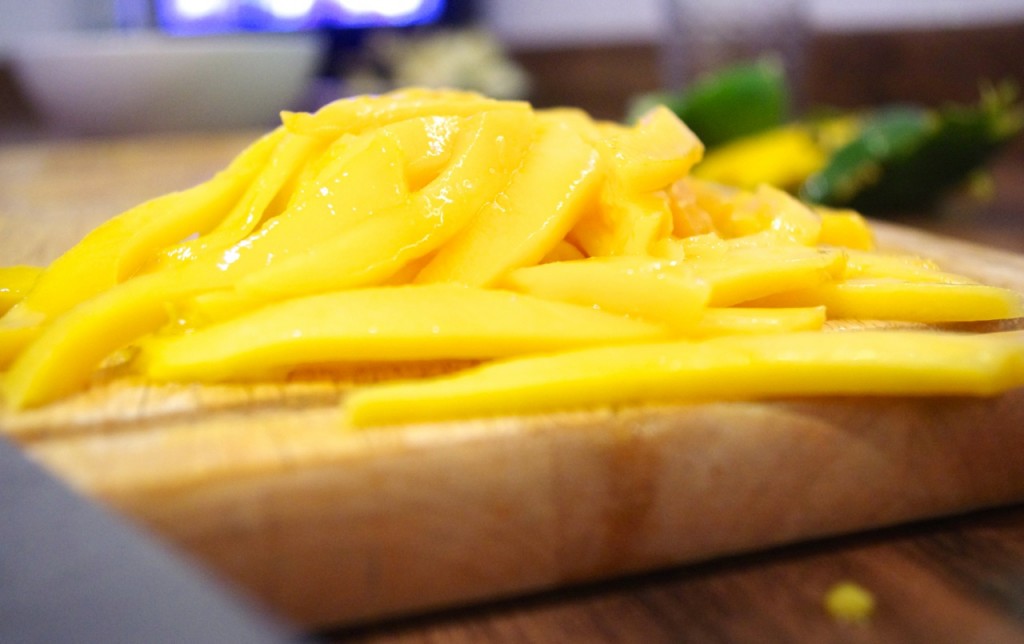 This is our second box which means we only have one left (sob.) Both times the food has been incredibly flavoursome and delicious and certainly enough to feed four people. I'm really enjoying sampling new flavour combinations and getting inspiration on different ways of preparing some staple classics.
This was the perfect gift and I can't recommend it enough for that person who perhaps has everything, is a bit awkward to buy for or just likes the idea of trying something different. It's my Birthday in a couple of months and know that I for one would be very happy to see one of their boxes land on my doorstep…and if it's in my name this time I don't really have to share it, right?