The final days in Iceland took us back to Reykjavik and the Blue Lagoon via an elusive crater lake. From snowy sunrises on horseback to consuming craft beer and drifting away in cloudy waters, it was quite the Icelandic finale.
Having been lucky with the weather all week, we woke up in Hella to snow on snow on snow. Some might say it was Hella snowy. They'd be correct.
Driving carefully back west, we stopped off at Kerid Crater Lake which is part of the Golden Circle route that we had decided to save for this particular day/journey. A volcanic crater filled with crystal water and red rock banks. An otherworldly site unique to this kind of landscape and a fascinating insight into the geology of the area. Or at least that's what the internet tells me.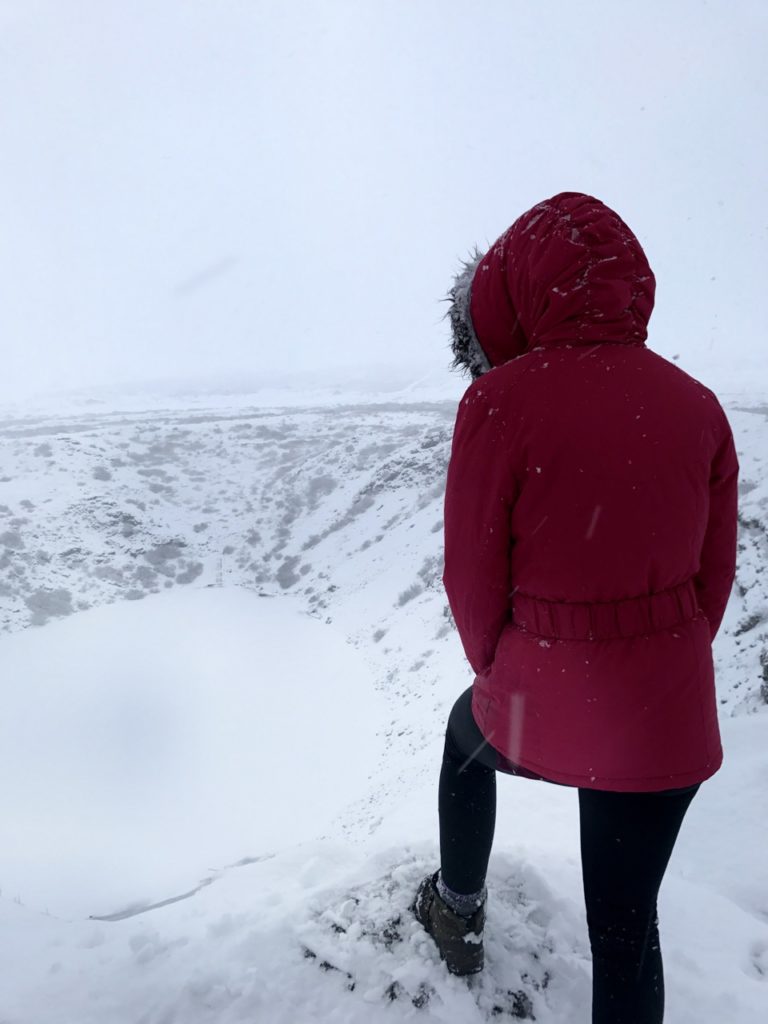 Snow on rock on ice on snow. It was comical, if a bit cold, to be one of the few absolute fools who paid to see (and even that's stretching the truth a bit far) a crater mid-blizzard but alas we did. And it was still almost worth it if for nothing but the amusement. How typical this is the one site that demands an entrance fee though. Definitely a factor to consider if you are as unfortunate weather wise as we were.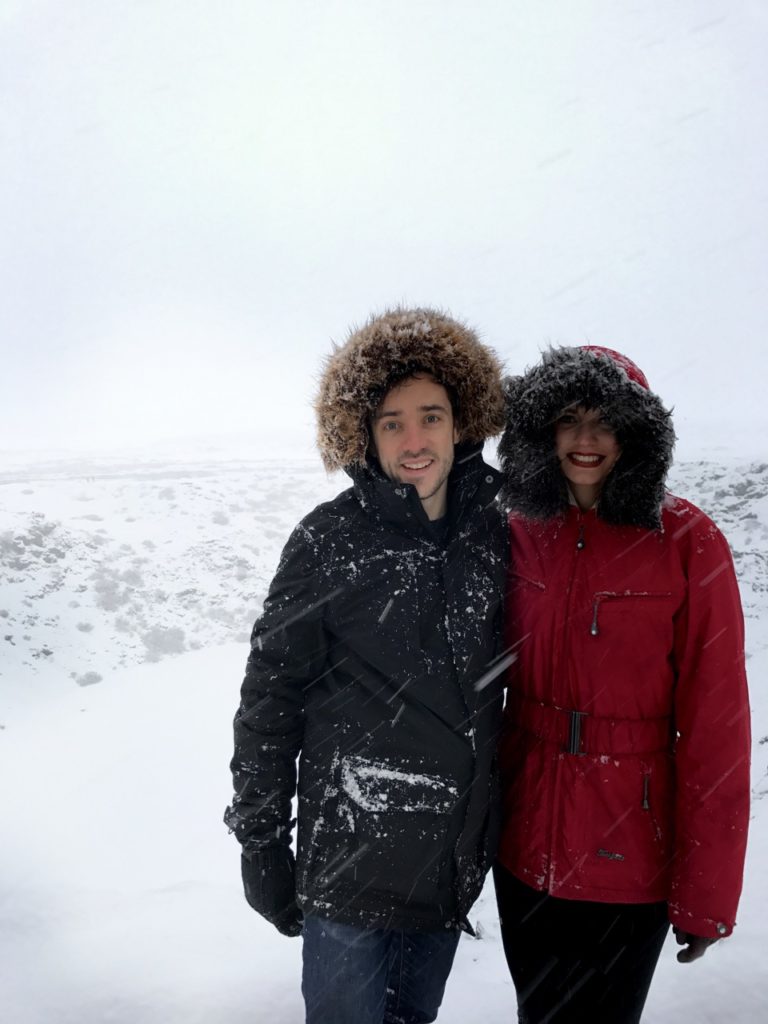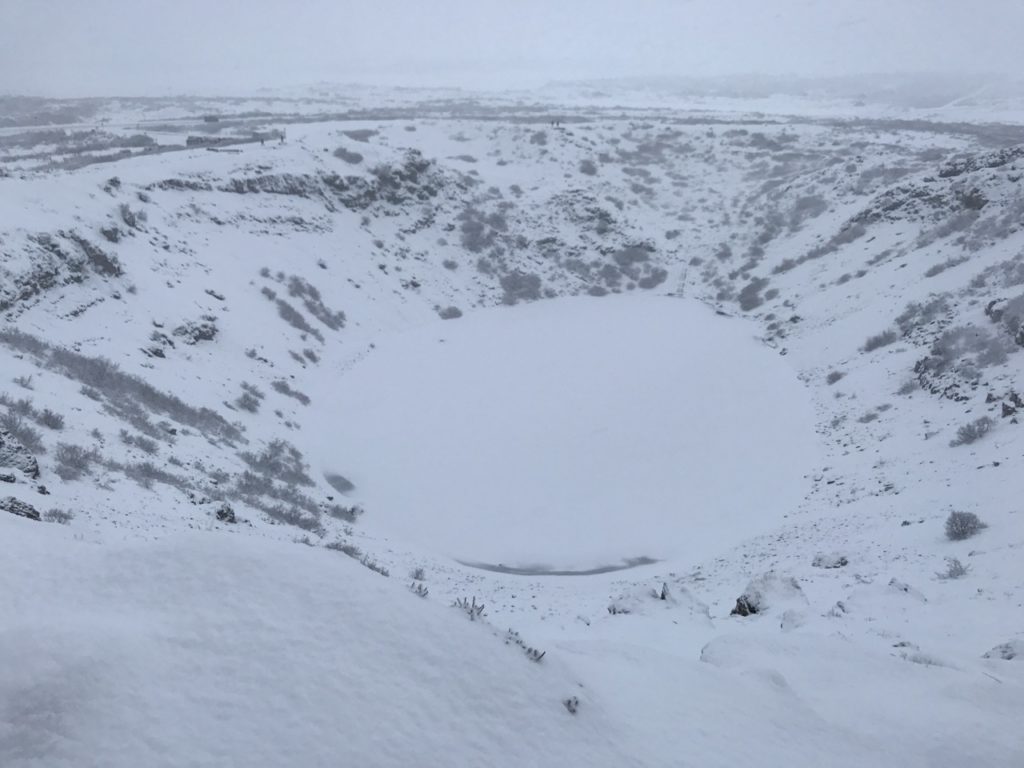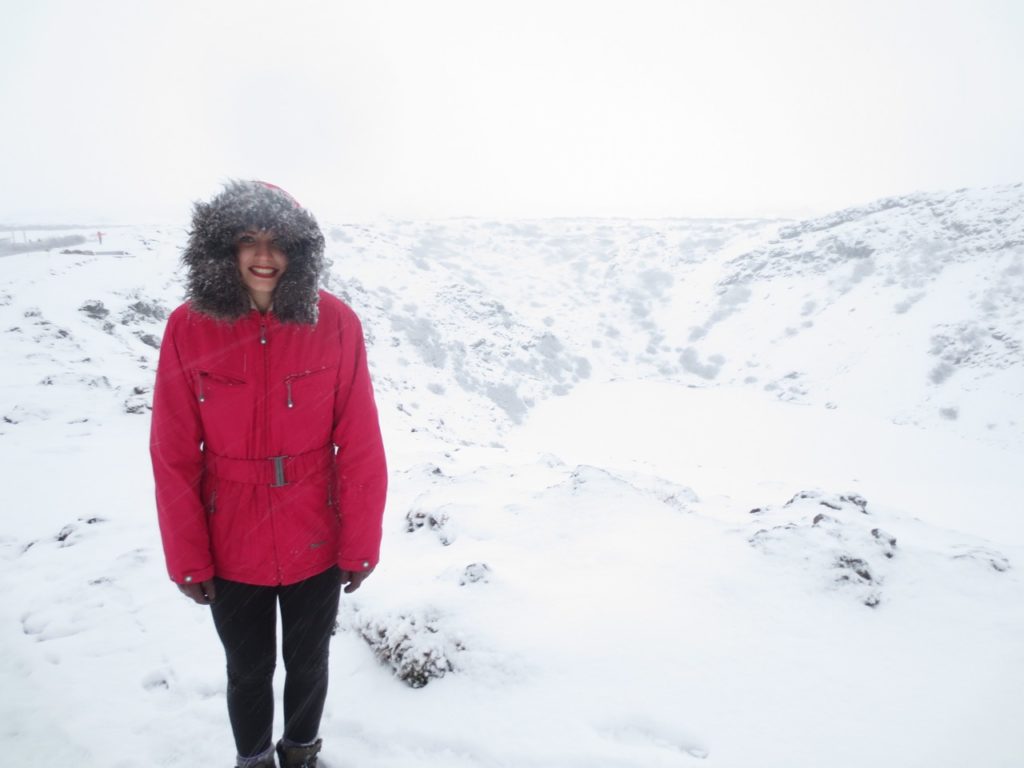 Elusive crater lake waved goodbye, it was onwards to Reykjavik where we checked into the super stylish and welcoming Centerhotel Thingholt before heading out to check out the city. The boutique hotel is perfectly located for exploration of the relatively small city centre which is filled with street art and painfully expensive eateries. We ventured to the iconic Hallgrímskirkja church which is one of the city's main landmarks, imposing the sky with it's dramatically designed exterior.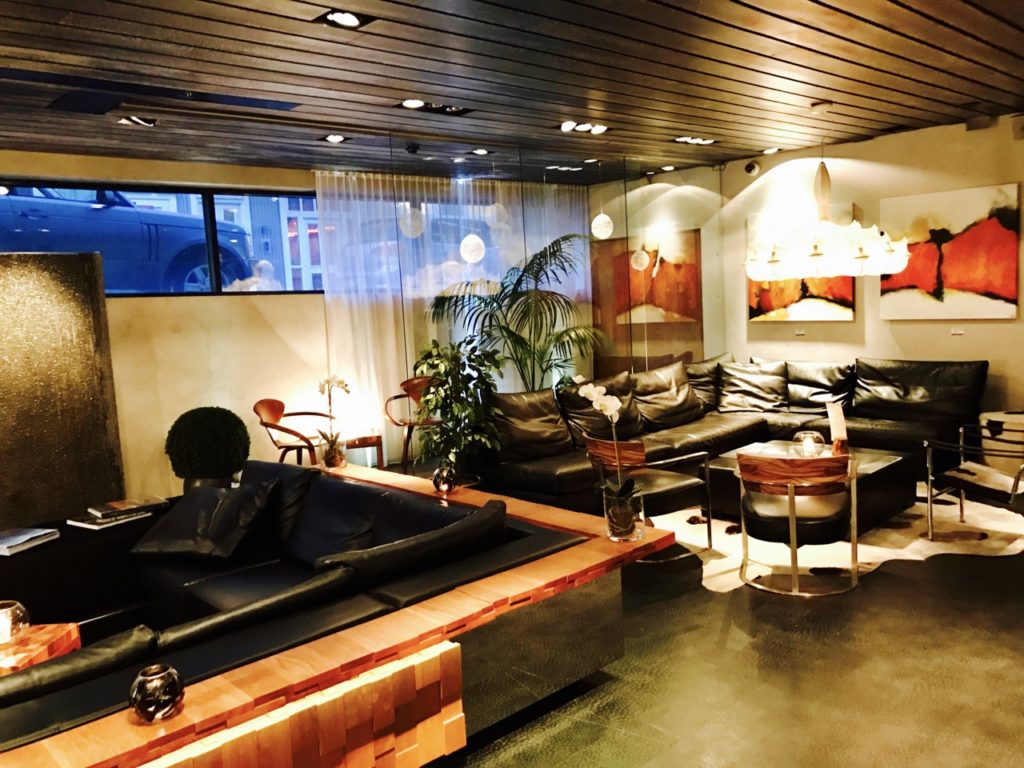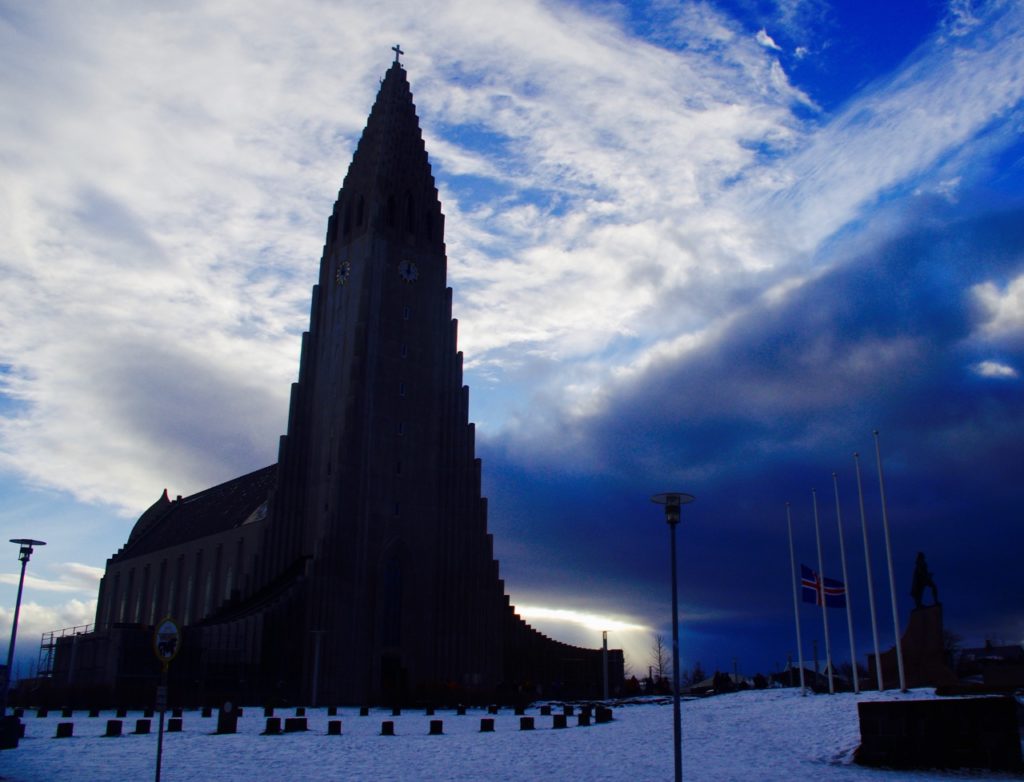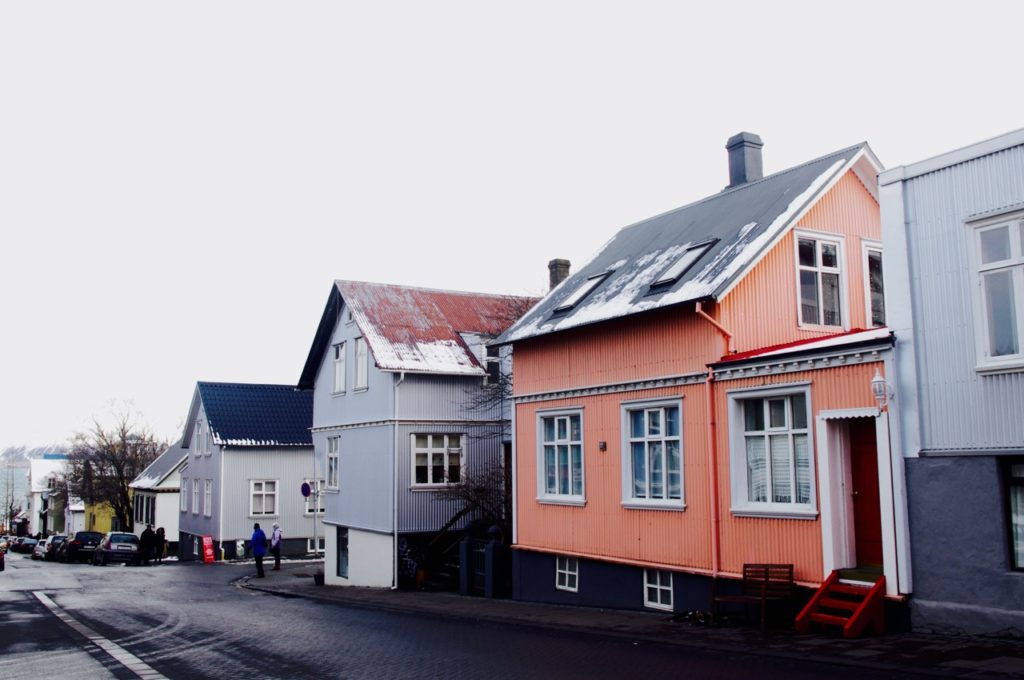 Further exploration of the city lead us to an aforementioned expensive cafe (£23 for two wraps and a coffee. I've lived in London and New York and this is still shocking to me) past some impressive street art, an abundance of puffin toys and finally to Vinbudin which is the place to stock up on wine and beer for all important pre drinks.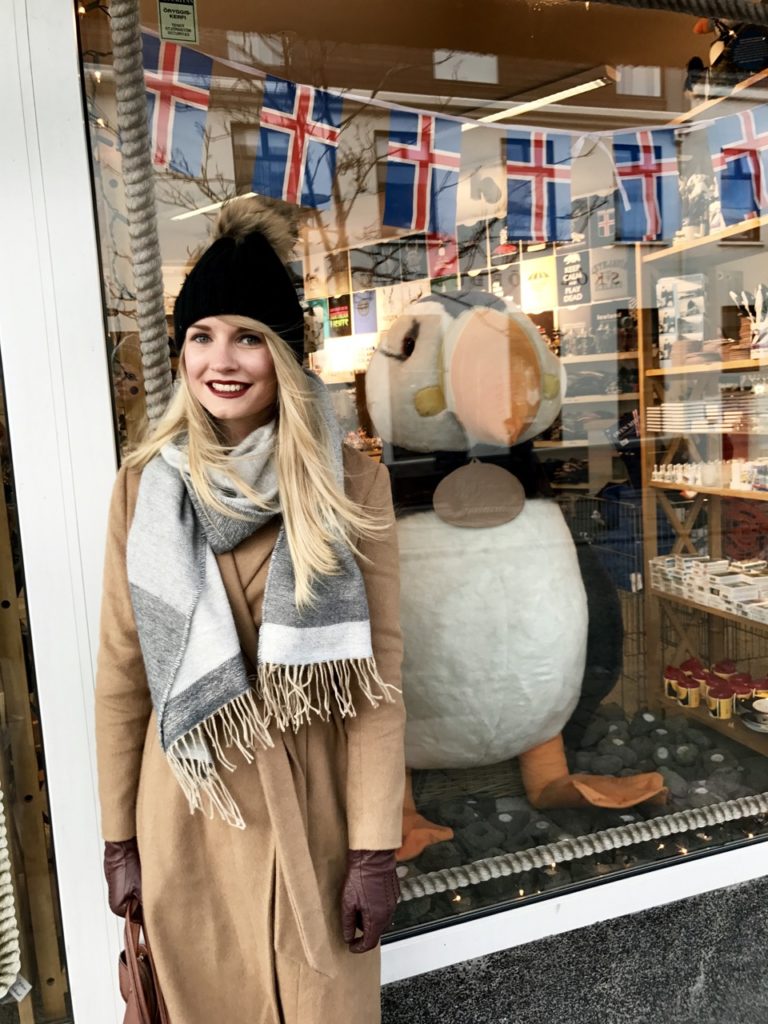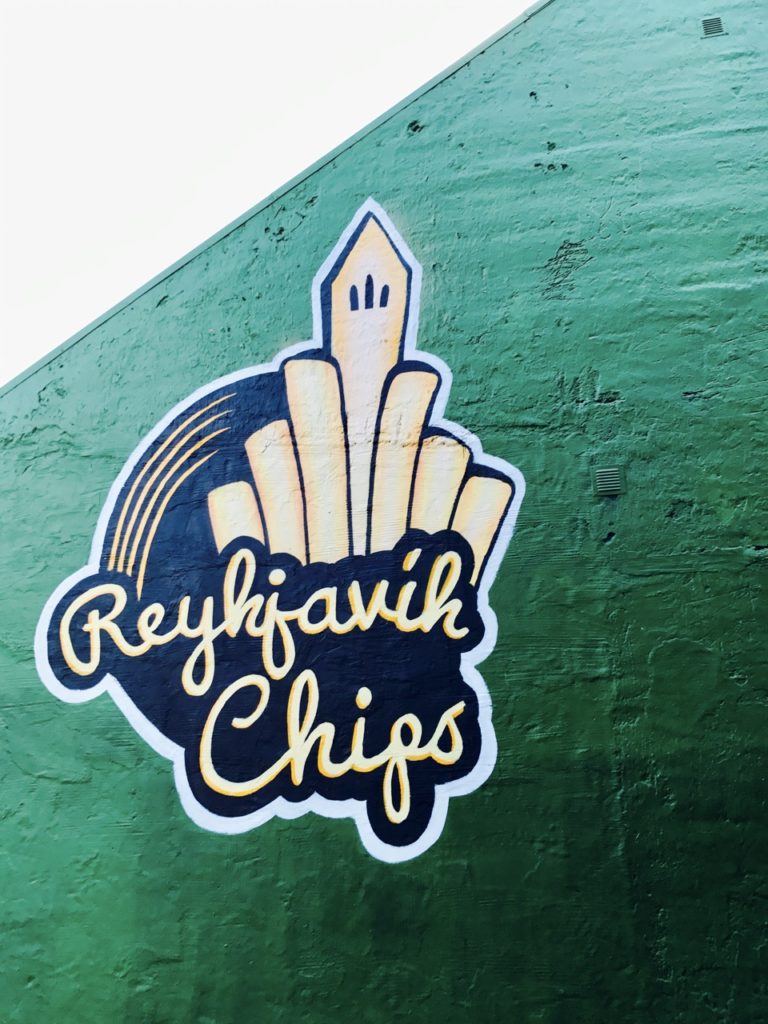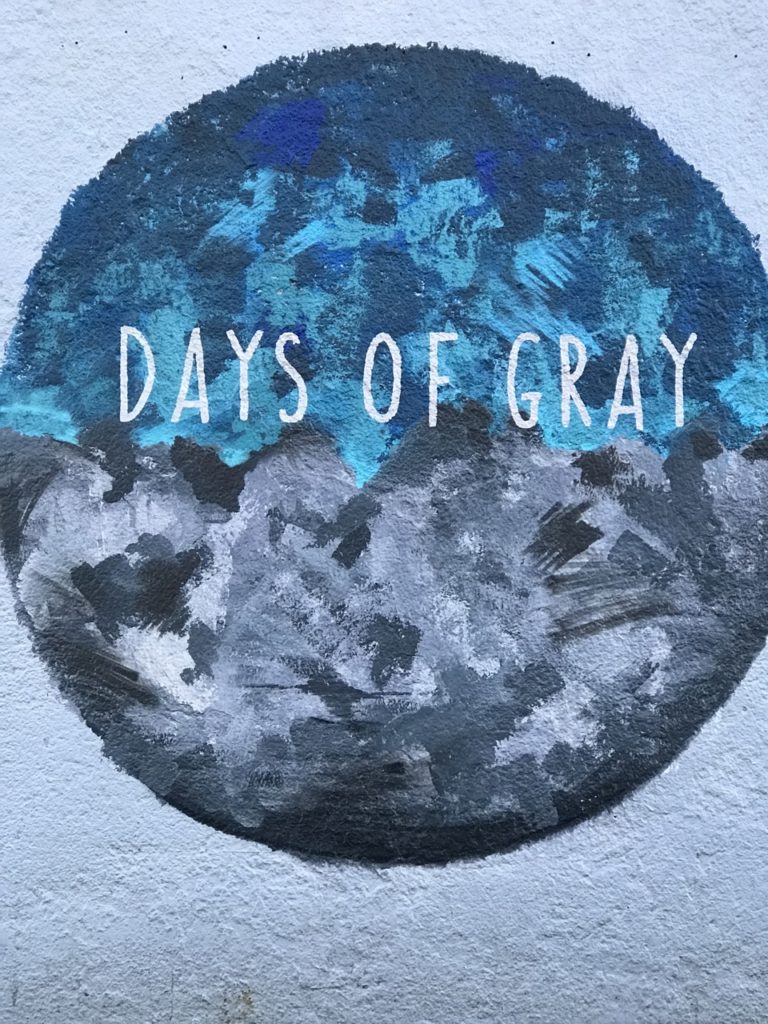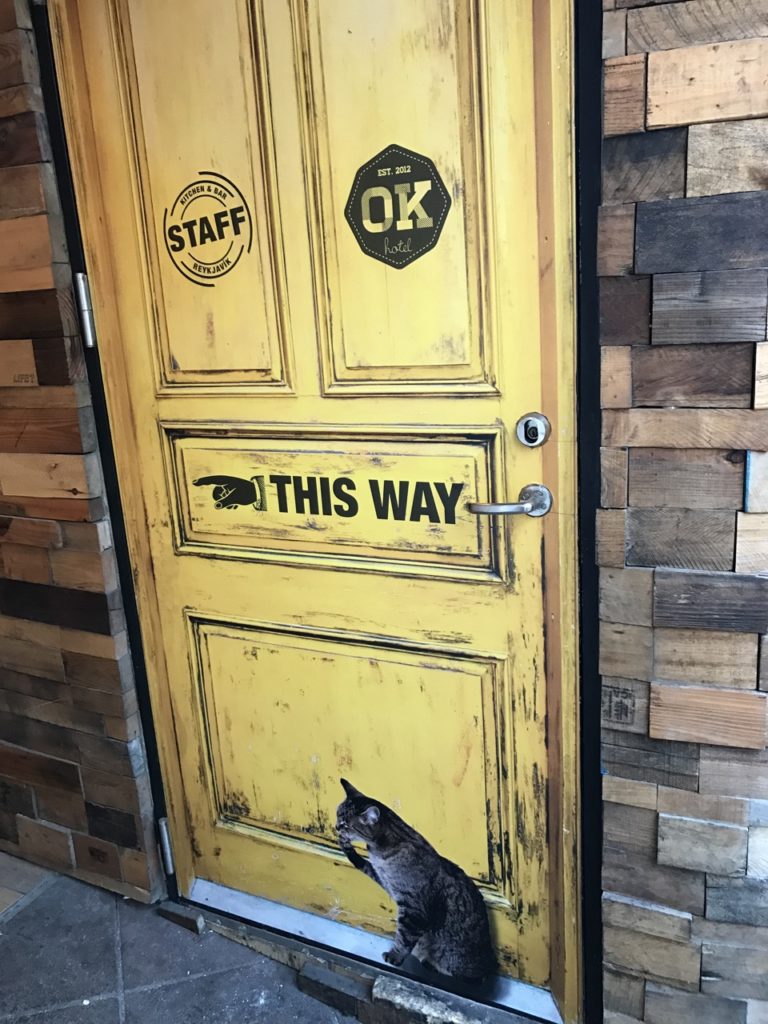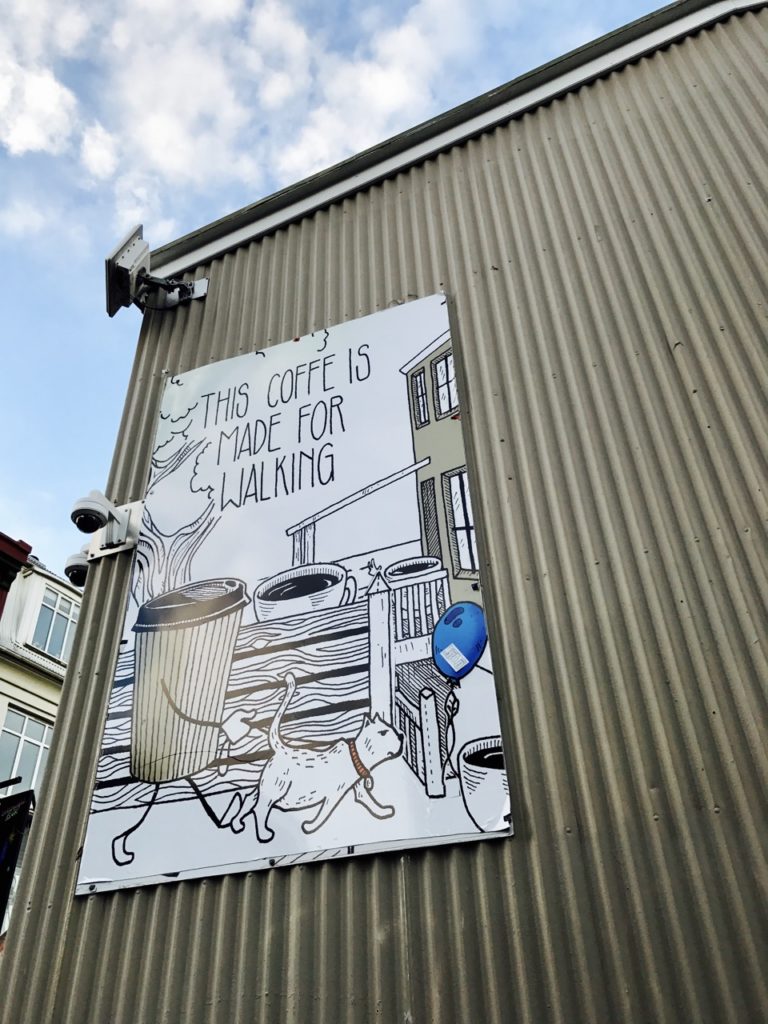 We actually made use of the Centerhotel happy hour which allowed for some fairly priced wine consumption before our dinner that had been pre booked at Verbud 11 Lobster and Stuff.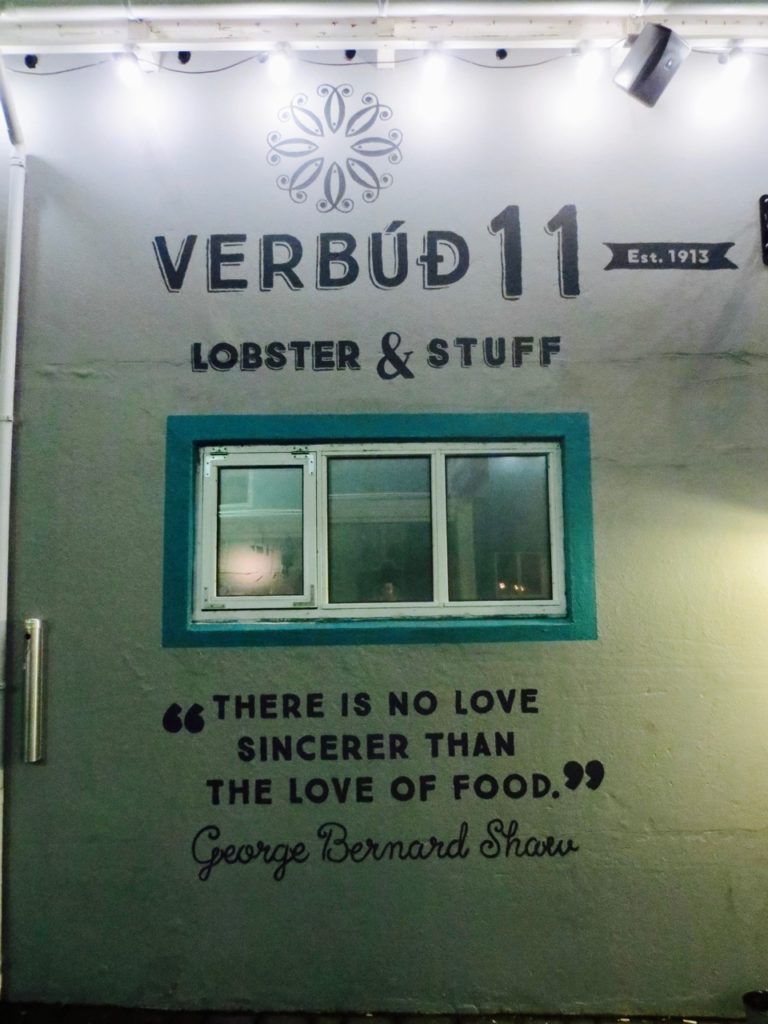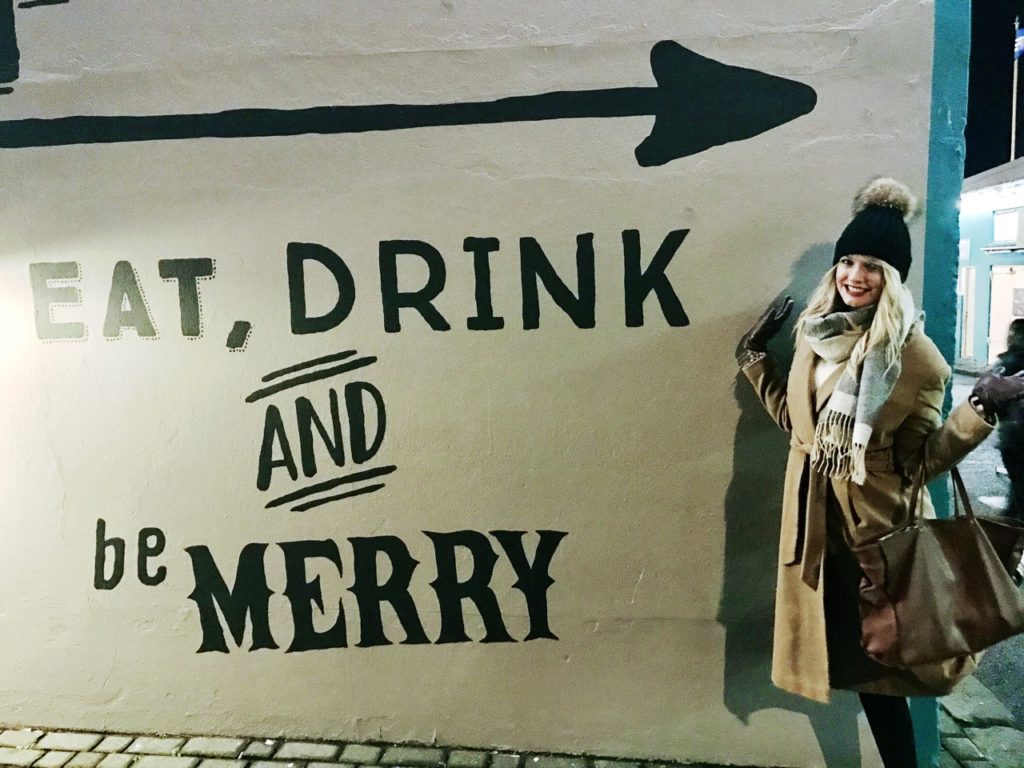 I found the restaurant on Instagram because yes that's the kind of basic I have become. But seriously, why would you not want to dine somewhere with this adorable an exterior and this good a sounding menu? Luckily for all, the inner workings of the restaurant were just as good as their exterior photo opportunities and it was hands down one of the best restaurant meals I've had. Sadly low light equals questionable food photos but everything from the Lobster Soup to Icelandic Cod was cooked to perfection. It's the ideal place for a cool yet casual meal out in a lively yet refined atmosphere. Definitely worth a visit.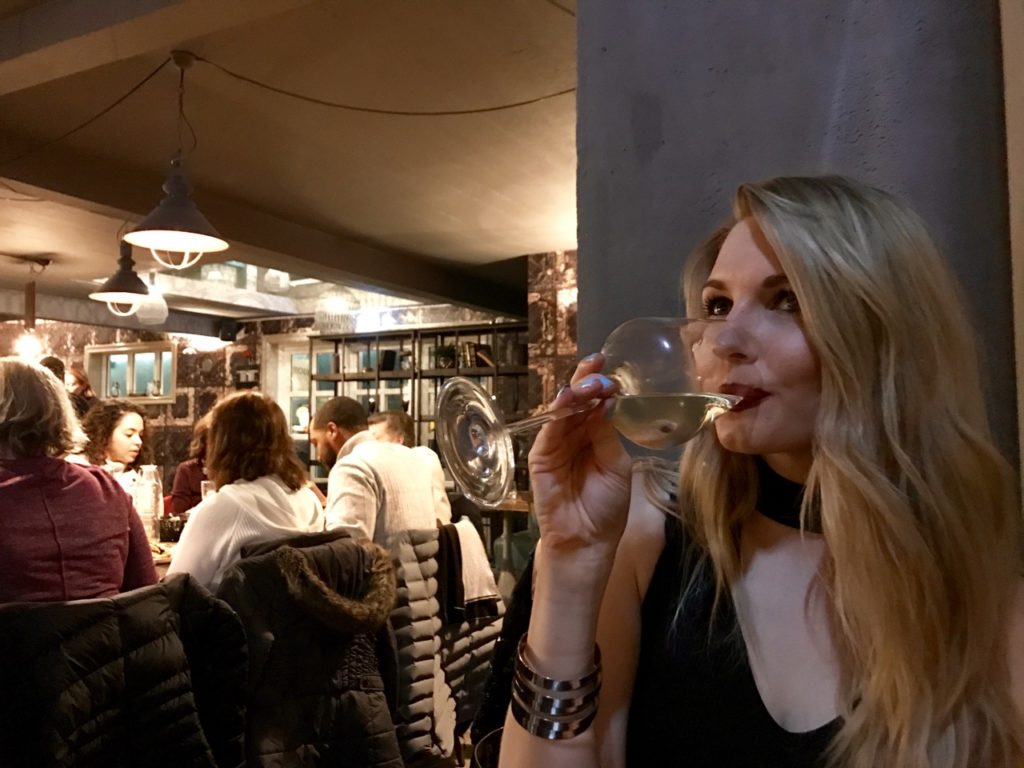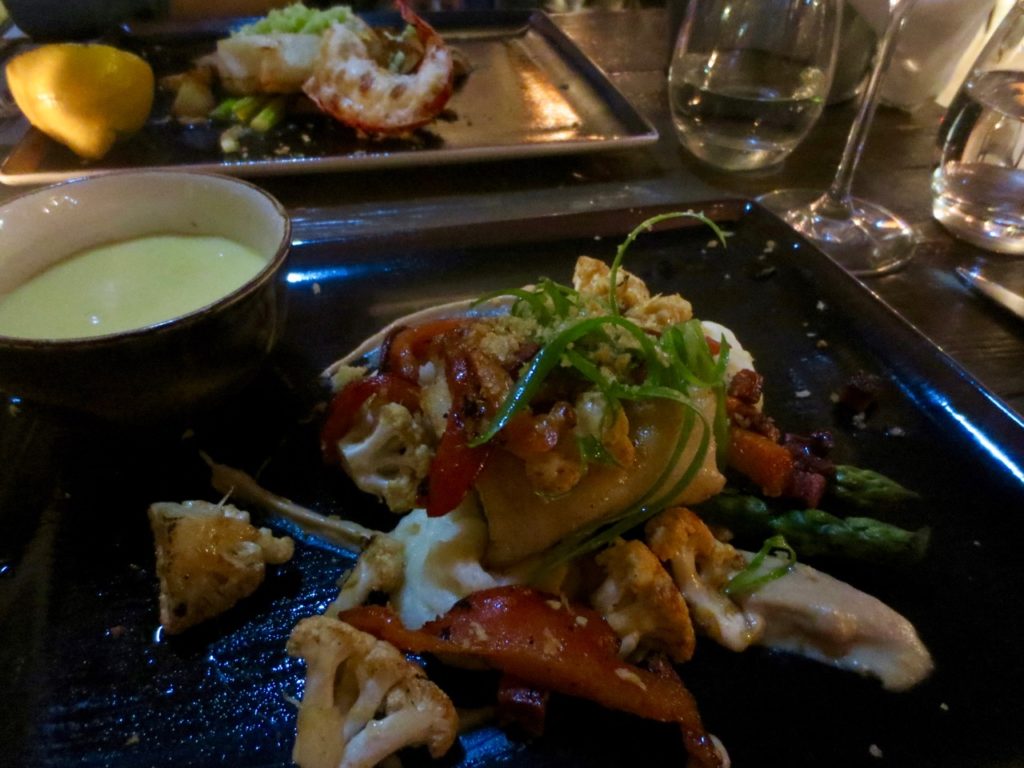 I'd also recommend Micro Bar for some post dinner, local craft beer. The do sample sticks (the ideal way to serve beer) and it's a really relaxed place to sit and try something new in a fun location.
Saturday morning was spent at the incredible The Icelandic Horse. A short drive from Reykjavik city centre, this is a local company that specialises in, quite literally, horsing around and we joined them to embark on a two-hour trek across volcanic rock, ice and basically the best scenery the country has to offer. Now let it be known I am not a horse rider. I have ridden a horse maybe twice in my life and by ridden I mean have been placed on the back of an unassuming pony at Weymouth Beach and clung onto the reigns of a friend's horse for around 5 minutes when I was circa nine years old. Regardless of this evident lack of ability, The Icelandic Horse cater for everyone from absolute beginner to seasoned rider. We had a lovely, small group of six and some of them had never been around horses before. Any nerves soon disappeared and thanks to a thorough introduction and excellent guiding from the staff, we were soon all well away and riding off into the sunrise.
Or something like that.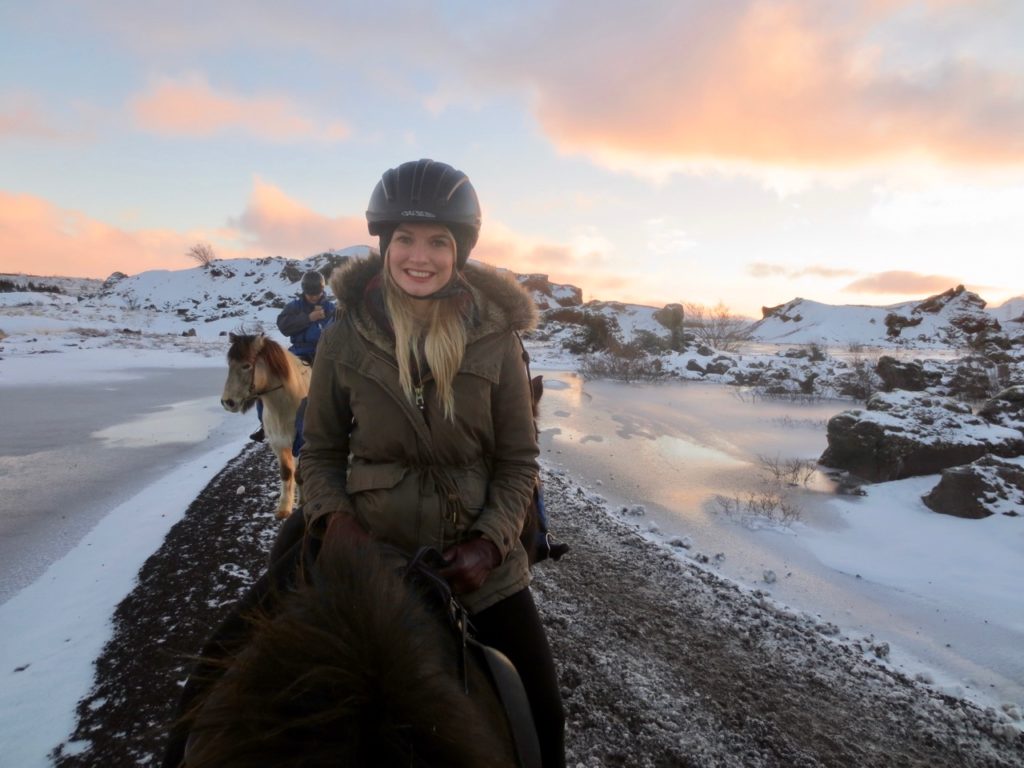 From learning about gaits to experiencing the unique Icelandic horse tölt, I came away not only feeling (unjustifiably) ready to add a new skill to my acting CV but also with a new knowledge of this beautiful breed of animal. It was without a doubt one of the most magical experiences I've ever had and the ideal weather definitely added to the experience. Thankfully the only sign of snow was safely on the ground and not falling all around us. It's not a cheap experience, but considering the rest of Iceland is basically free (well, until you choose to eat or sleep) it's so worth paying for.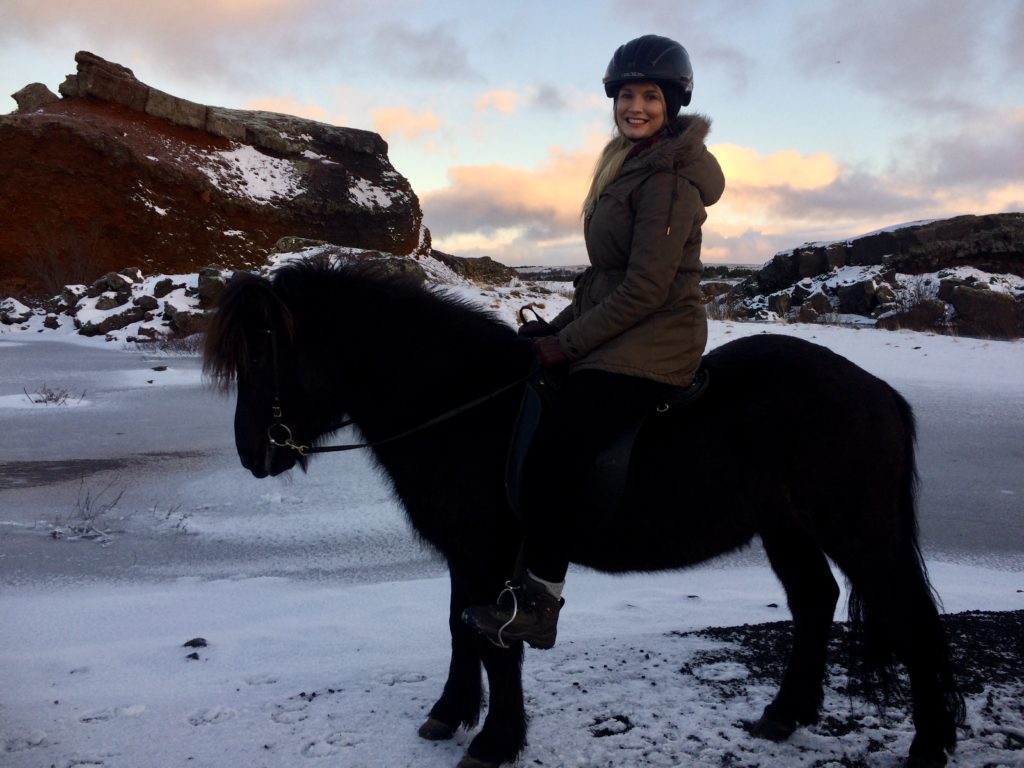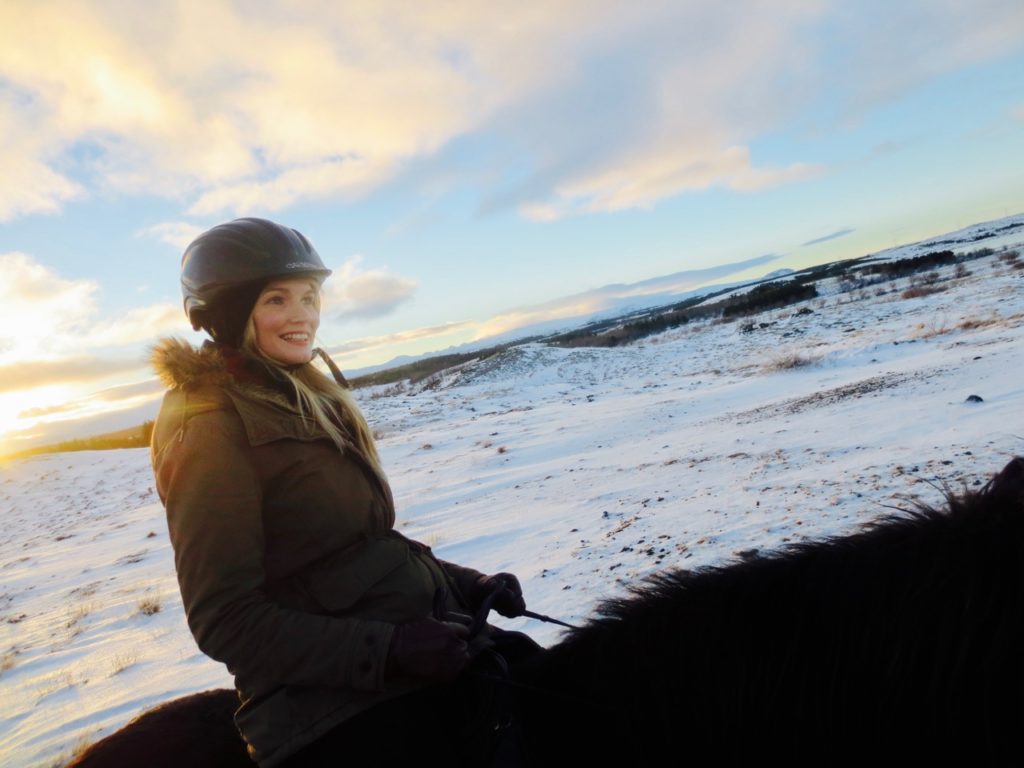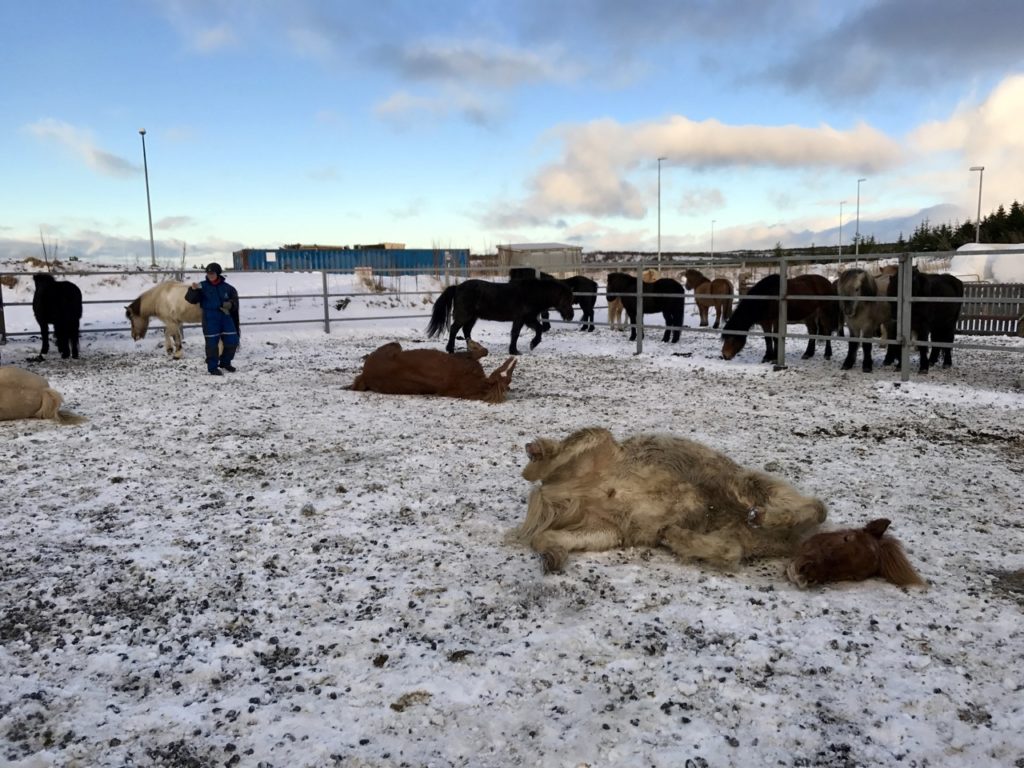 Horse selfies are also encouraged. Tom's was far more obliging than mine. Just look at it smiling.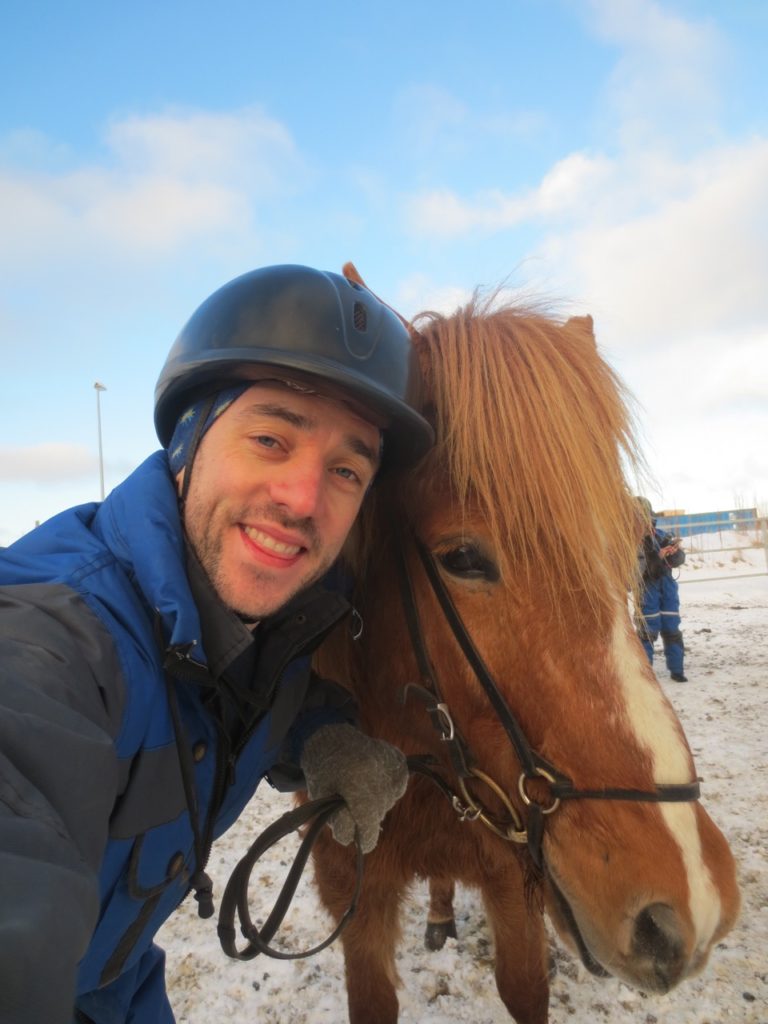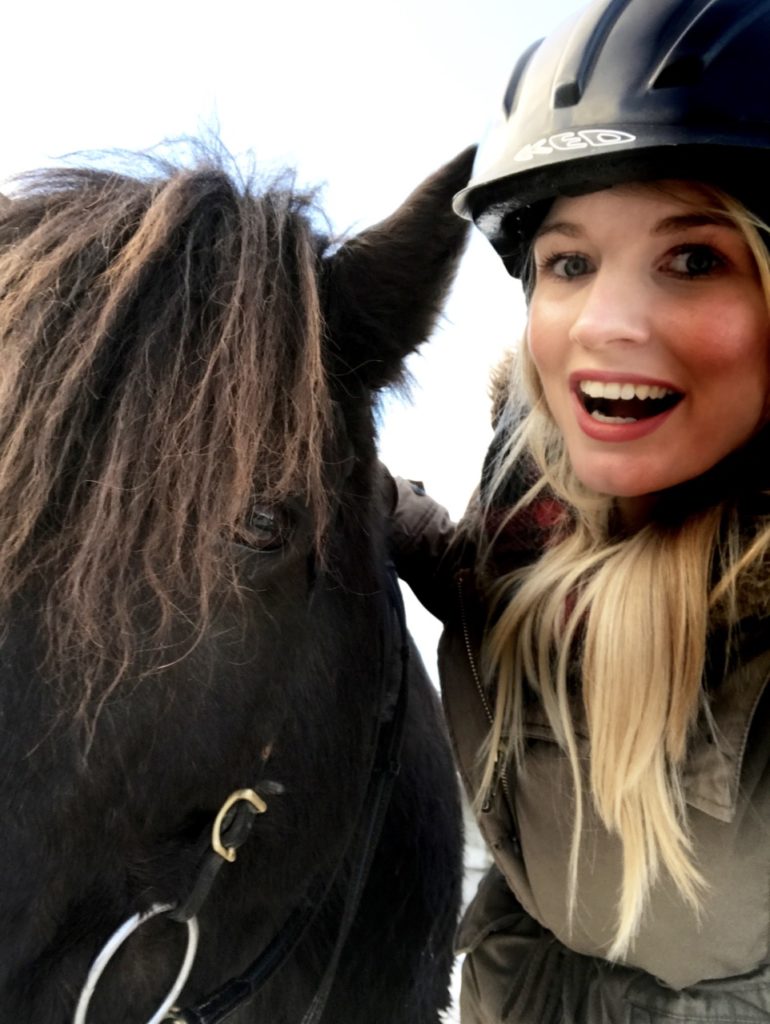 Saturday mornings in London will never compare.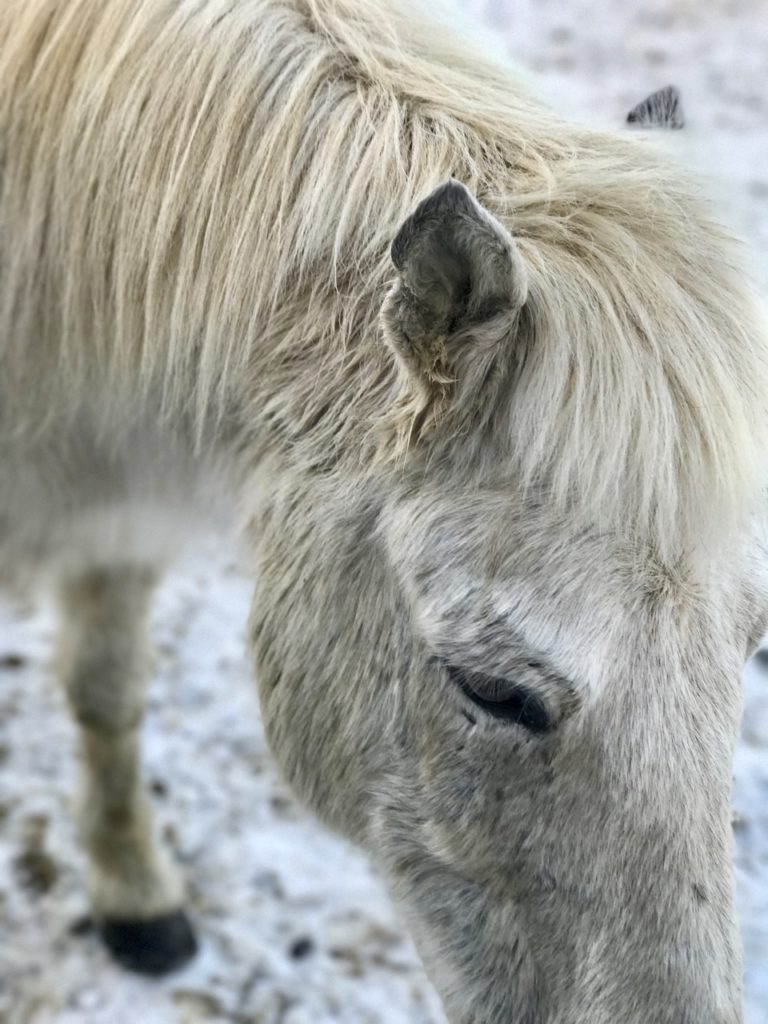 Continuing with what can only be described as a really, really great day we made our way south to Blue Lagoon for our last few Icelandic hours. We had pre booked tickets online so made our way in fairly seamlessly. We went for the basic package which worked perfectly for us. No we didn't get robes or flip flops but there's really not much walking to be done outside so if you're looking to cut costs that's a good place to start.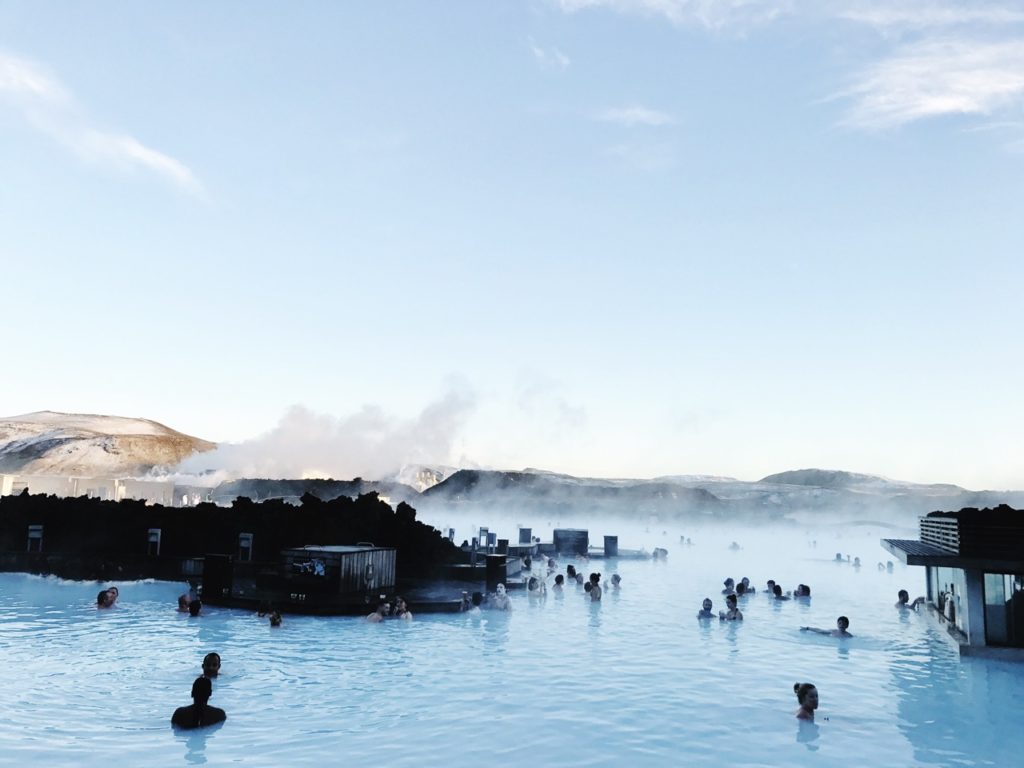 The Lagoon itself is all very well themed and pretty spacious with good facilities for storing belongings. The water's warm and the face mask is a nice way to get a bit of skin TLC in after days in the elements. Maybe it's because we had experienced so many incredible natural things that Iceland has to offer, or maybe it's because I was still pining for my new Icelandic Horse pet, but I just wasn't blown away by the place. It's a lovely outdoor spa/pool but it's certainly not my Icelandic highlight. It was also a shock to the system to be surround by so many people after days of relative calm.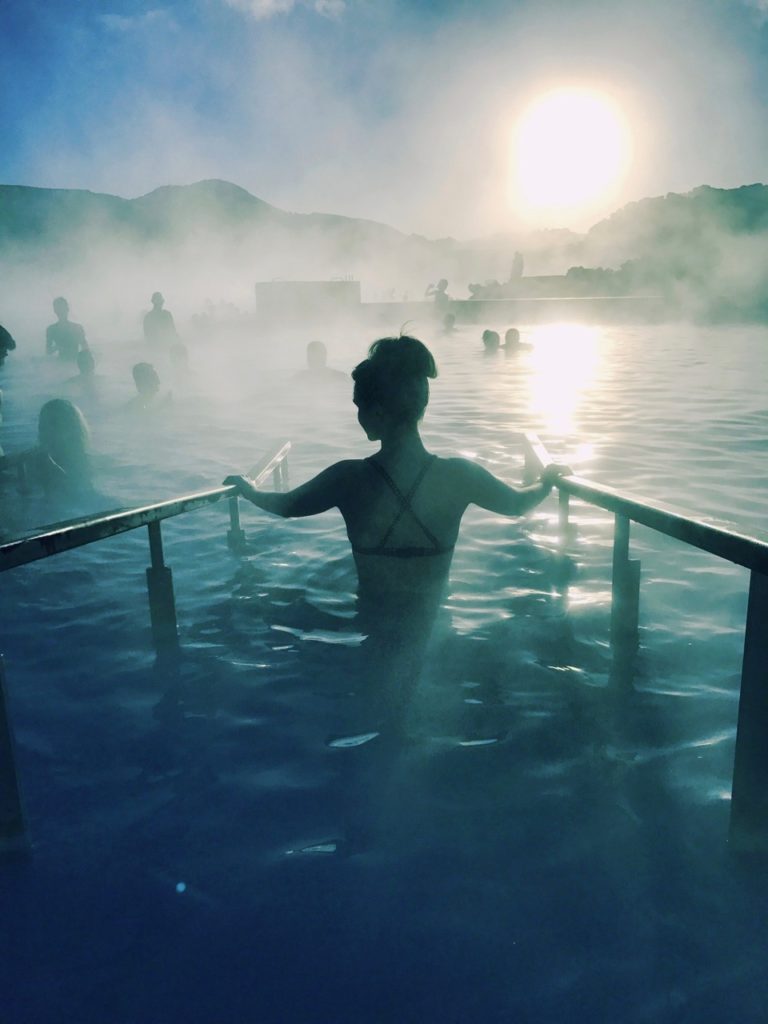 With that said, it is worth a visit and I'm happy to say I've been and enjoyed some relaxing, sunny time there reflecting on what was definitely one of the best trips we've taken. Its close proximity to the airport means making it the last stop of our journey was a perfect choice, even if it did mean a slightly damp-haired plane ride home.
In summary, head to Reykjavik for some incredible local food and beer and then head out to the Icelandic Horse. Visit the Blue Lagoon but briefly – there's so much more of Iceland to be discovered. Travel the south coast and find the hidden pools in the mountains. Go off road. Bathe in the light. Explore. Breathe.
Iceland is without a doubt one of the most beautiful countries Europe has to offer. I already can't wait to return and discover more.