A recent Friday night saw us make an excursion to one of the most renowned restaurants in our little patch of South-East London and having been living here for around 10 months now, it's nothing short of shocking that we haven't visited before. The Big Red Pizza Bus in Deptford provides the ultimate "London" dining experience on board it's setting of a double decker bus and serves up an array of wonderful pizzas and other such Italian delights.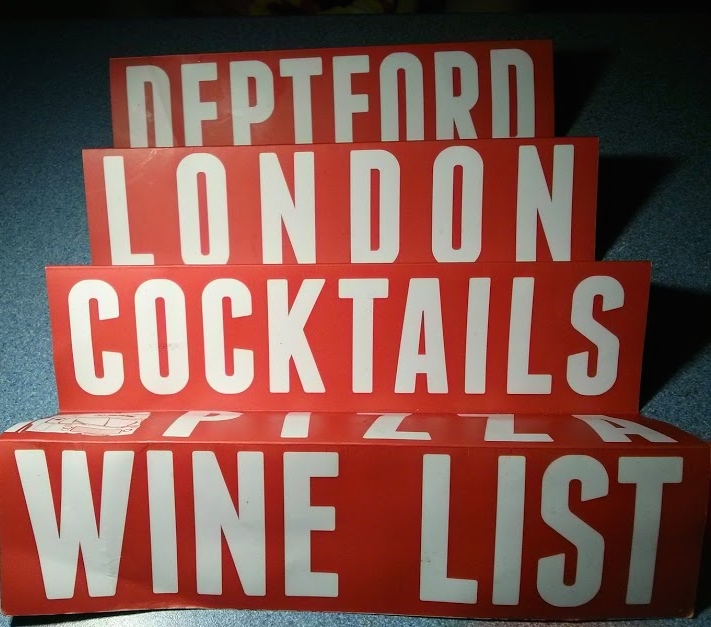 We were seated on board the bus itself but would have been just as happy sitting in amongst the fairy lights in the garden. It's a beautiful use of space that creates an ambience reflective of that found somewhere nestled in cosmopolitan Europe. I could have happily eaten my way through the entire menu but we eventually decided on the vegetarian house platter for two to start followed by one red rocket and one giardiniera pizza.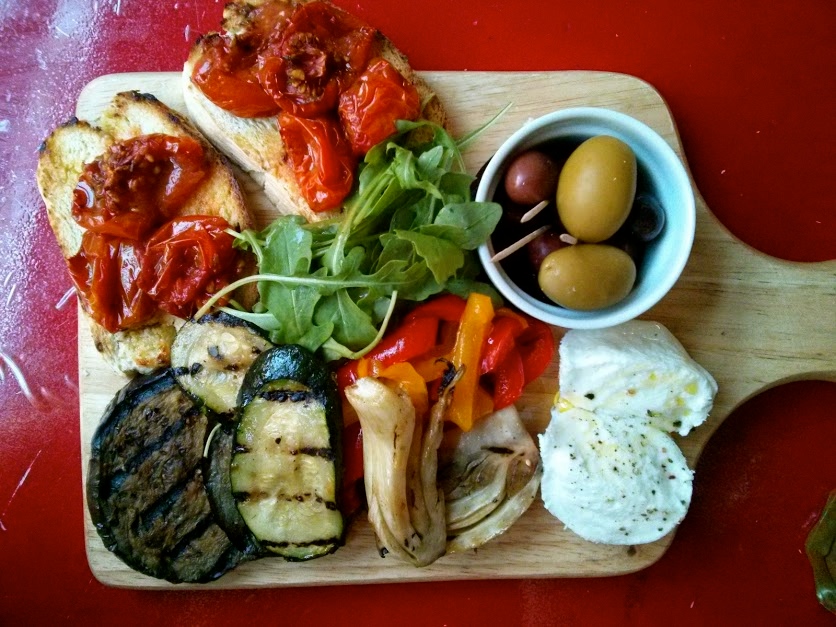 The bruschetta on the platter homed some of the best tomatoes I've ever tasted. Seriously. The pizzas were sizeable, delicious and as can be seen in the photos, brimming with rocket. Not my favourite in such large quantities, but a quick extraction later onto my rocket loving boyfriend's plate soon saw this right.
We're currently indulging in a month or so of not drinking. The reasoning behind this was lost on me somewhere into week two but I believe the original plan was so to been in optimum shape for the upcoming Europe adventures and I needed to look fresh faced for the weeks of filming I've had this month. Ask me how much I'm looking forward to June. Anyway, with this in mind we didn't sample any of their hard drinks but instead opted for two non alcoholic mojitos which were delicious and, bold statement, just as tasty as the real rum infused thing.
We're so lucky to have so many quirky, original restaurants down here in SE. I'll be sure to make several return trips to The Big Red Pizza bus and can't wait to show it off to my out of town friends to give them a real slice (you're welcome) of London life.
http://www.bigredpizza.co.uk